There are several organizations which will provide free math posters for your classroom.
We Use Math (Sponsored by Brigham Young University Math Department)
I requested and received several math posters from WeUseMath.org.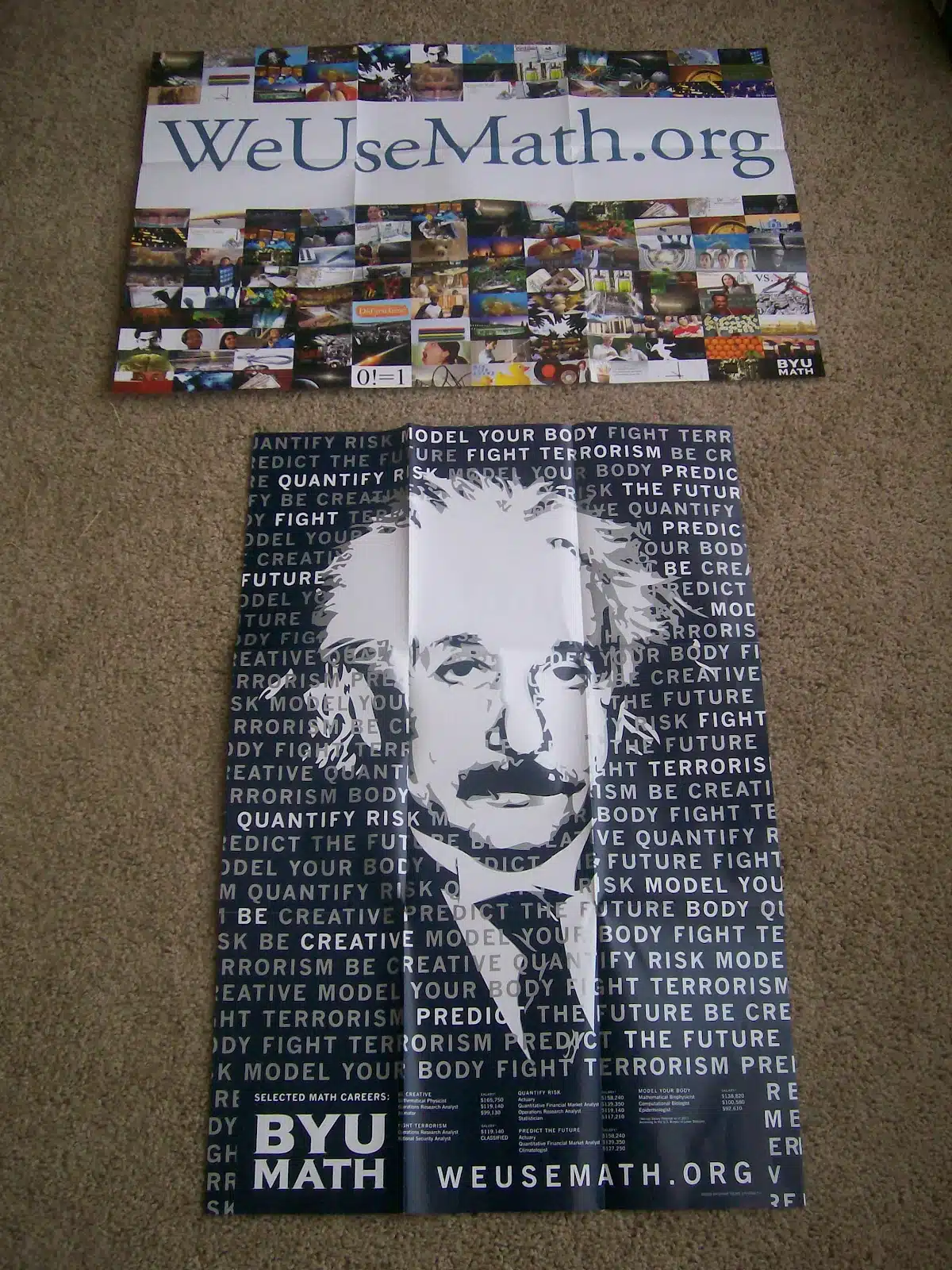 According to their posters page, you can request posters by calling (801) 422-7894 or emailing marketing@math.byu.edu.
American Mathematical Society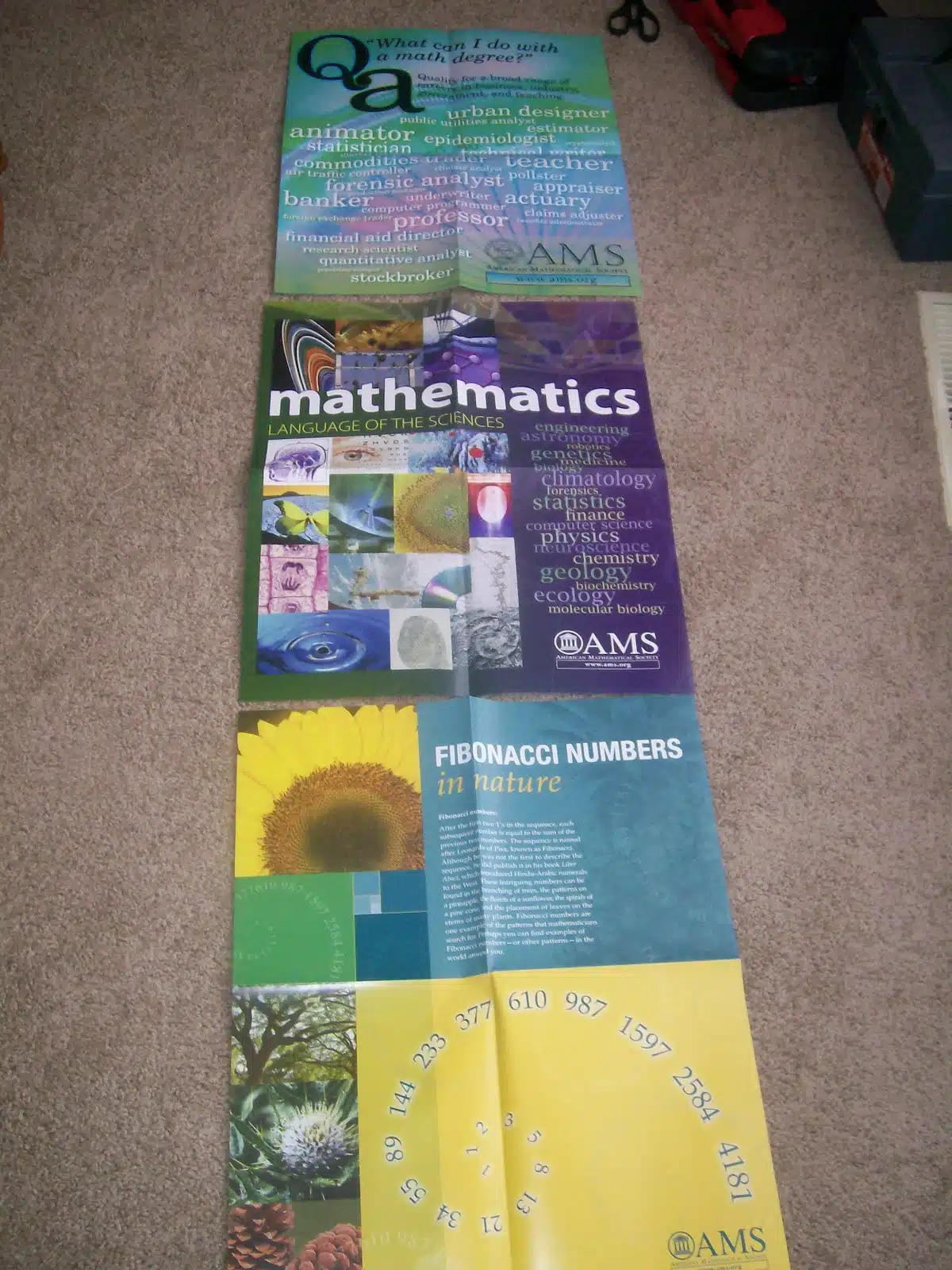 The American Mathematical Society has a wide variety of math posters you can request. They are not currently shipping posters due to COVID, but you can still submit your request for posters to be fulfilled at a later date.
Free Printable Posters from Math = Love
I couldn't find enough math posters online, so I decided to create my own and share them here on my blog. You can find over 100 free downloadable posters on my posters page.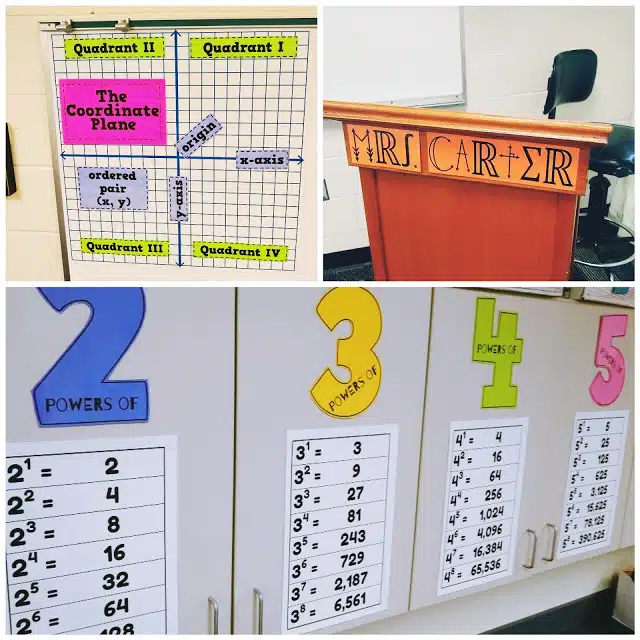 More Free Printable Math Posters