Today I'm sharing the Algebra 1 syllabus I created for my students to glue in their interactive notebooks.
So many of my students were unfamiliar with the word "syllabus." Throughout middle school, high school, and college, I was always presented with a syllabus at the beginning of the year. Some were more detailed than others, but it was expected that we would go over the syllabus sometime during the first week of school.
Thanks to some twitter inspiration, I formatted my syllabus as a brochure. I mainly did this so that students would be able to glue their syllabus into their interactive notebooks. For the front of the brochure, I modified Dan Meyer's syllabus template.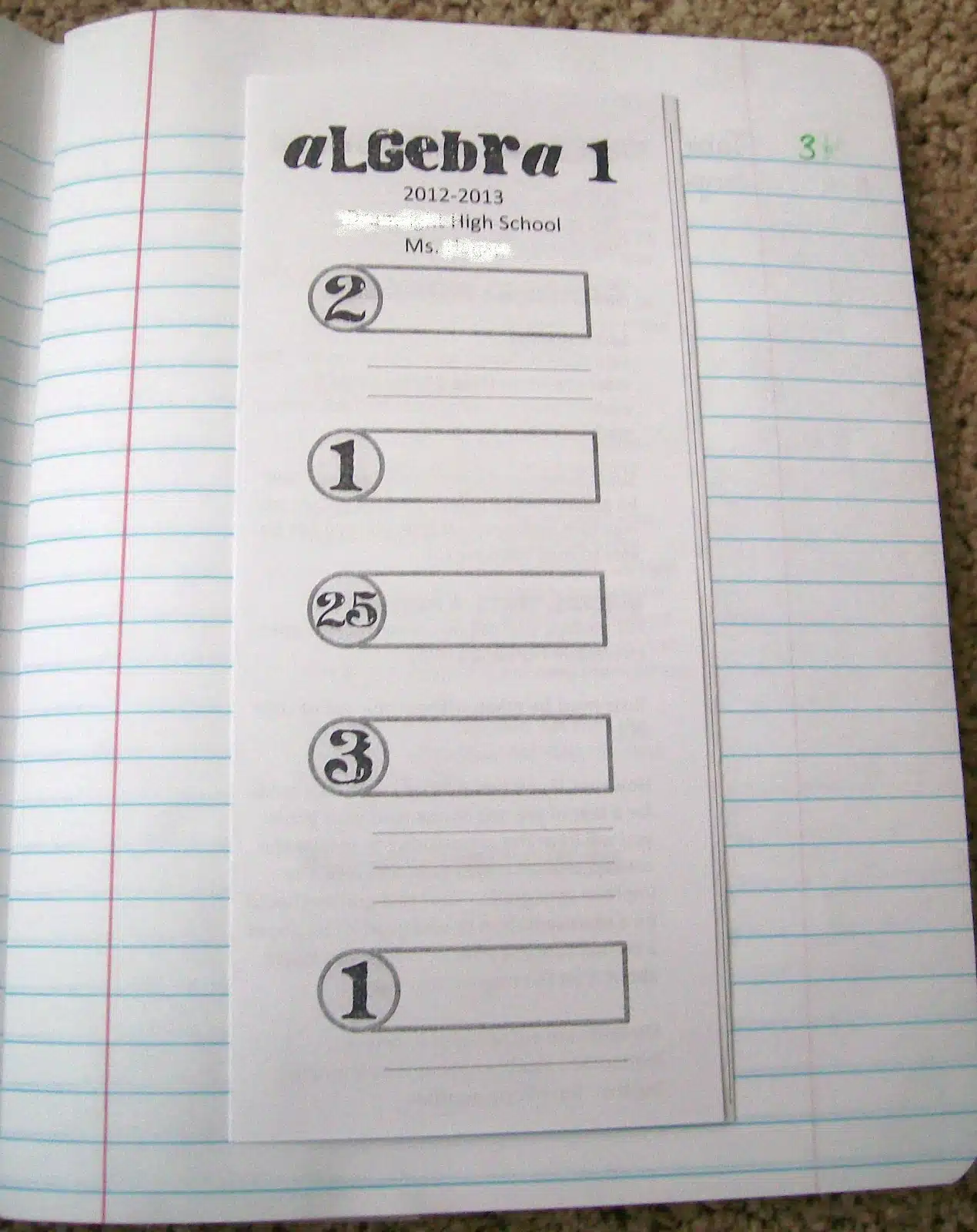 So what goes in the blanks?
2 Crucial Rules
* Work Hard
* Be Nice
1 Bathroom Pass
25 Percent of Grade is this Notebook
3 Daily Supplies
* Notebook
* Something to Write With
* Folder
1 Belief
* Math is learned by doing.
Download Algebra 1 Syllabus Example

Algebra 1 Syllabus Brochure (PDF) (610 downloads)

More Free Printable Classroom Forms