Last week, we got to play one of my favorite algebra games ever: Slope Dude Says.
Before playing the game, I had to make sure my students had been introduced to Slope Dude.

I told them that we were going to watch my most favorite math video in the whole world.
Some students had seen it before, but others hadn't.
Here's the link to the video on Youtube. It's only 2 minutes long, and I think it's well worth your time. It's a newer version of the video with improved sound quality and captions.
The kids always groan and make fun of it, but I know that they truly love it deep down in their heart. Honestly, I don't really care what they think about the video. I just know that it's hard to forget the four types of slope after watching this!
After watching the video, I announced we were going to play a fun game. I put up this slide with the rules.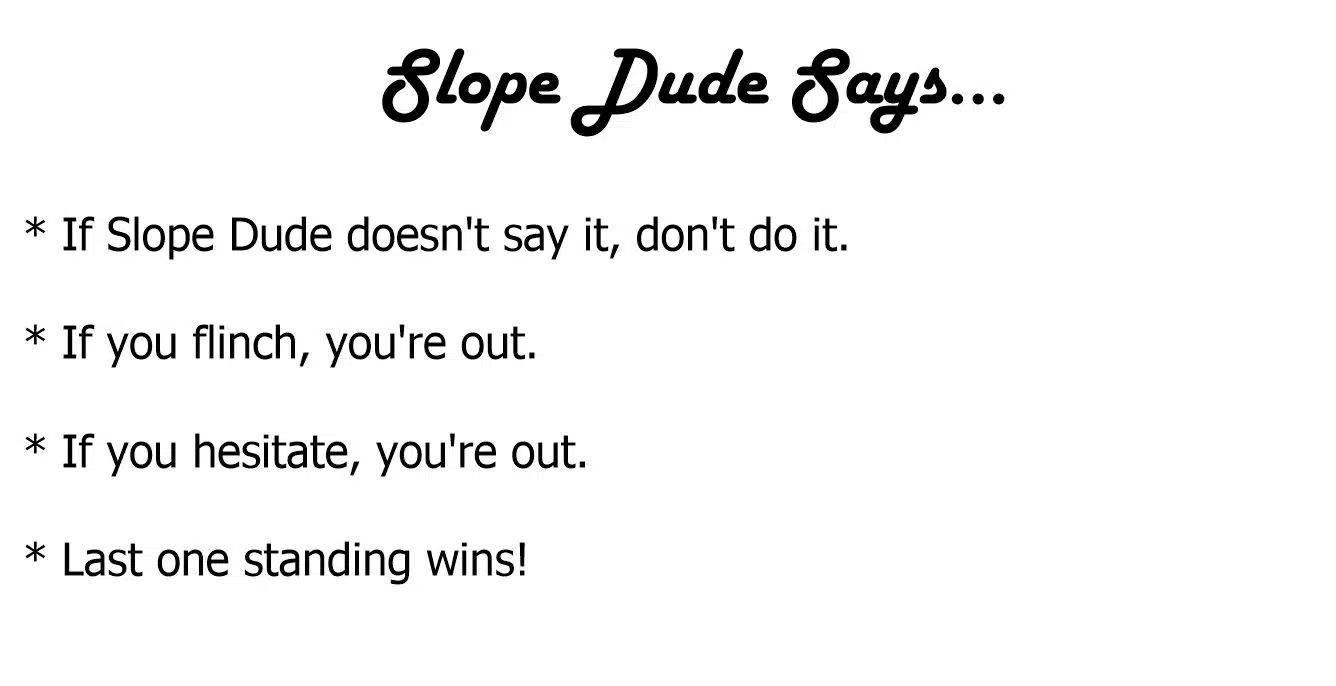 It's just like Simon Says, but kids are asked to make various slope motions. I always demonstrate the different types of slope for my students so they know what to expect with the game.
I tell students to pretend they are looking at the graph as they make their motions. When I'm judging them from the front of the room, their positive slopes look like negative slopes and vice versa.
Here is a class demonstrating the movements for you.
Positive Slope: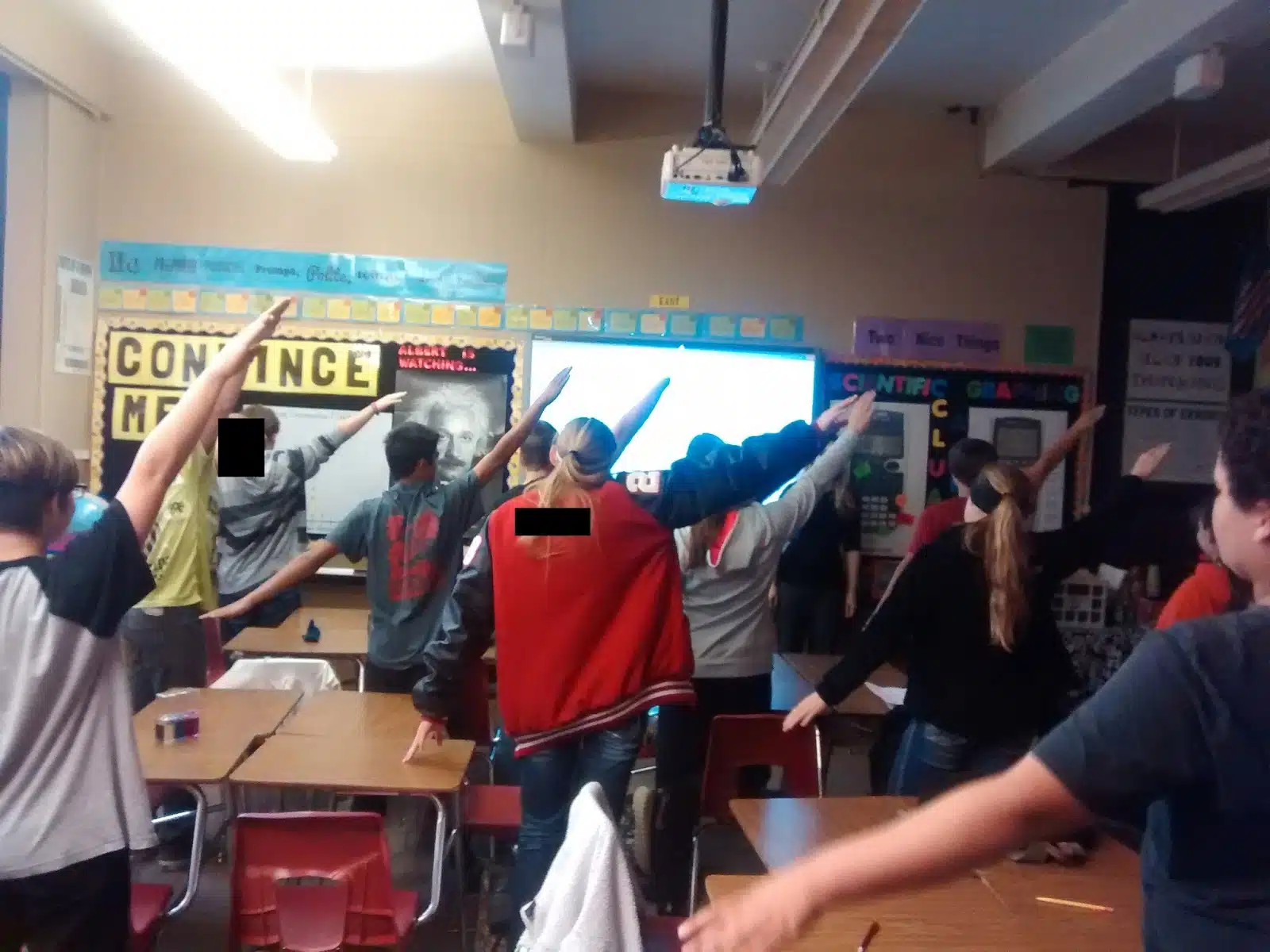 Negative Slope: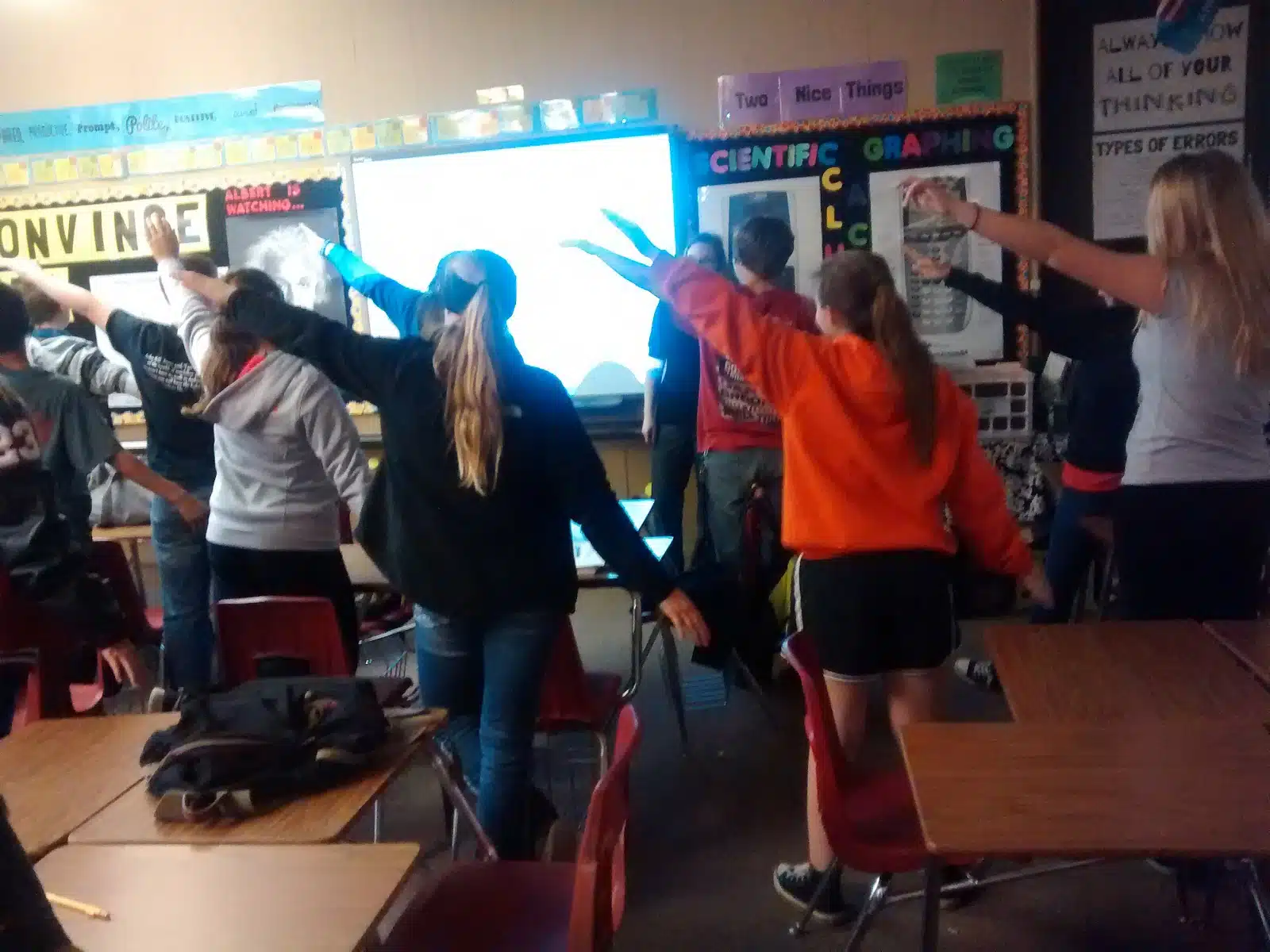 Zero Slope: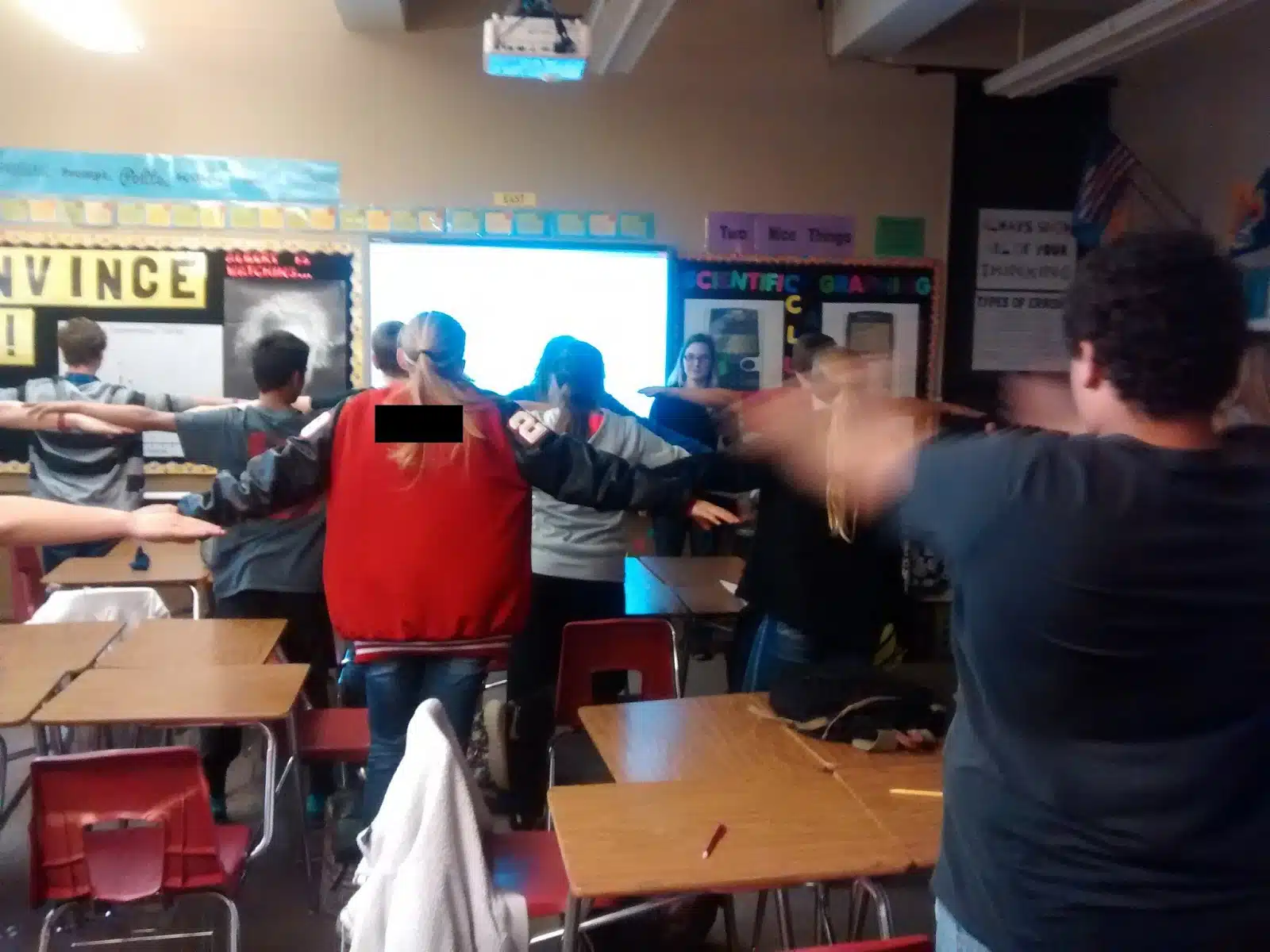 Undefined Slope: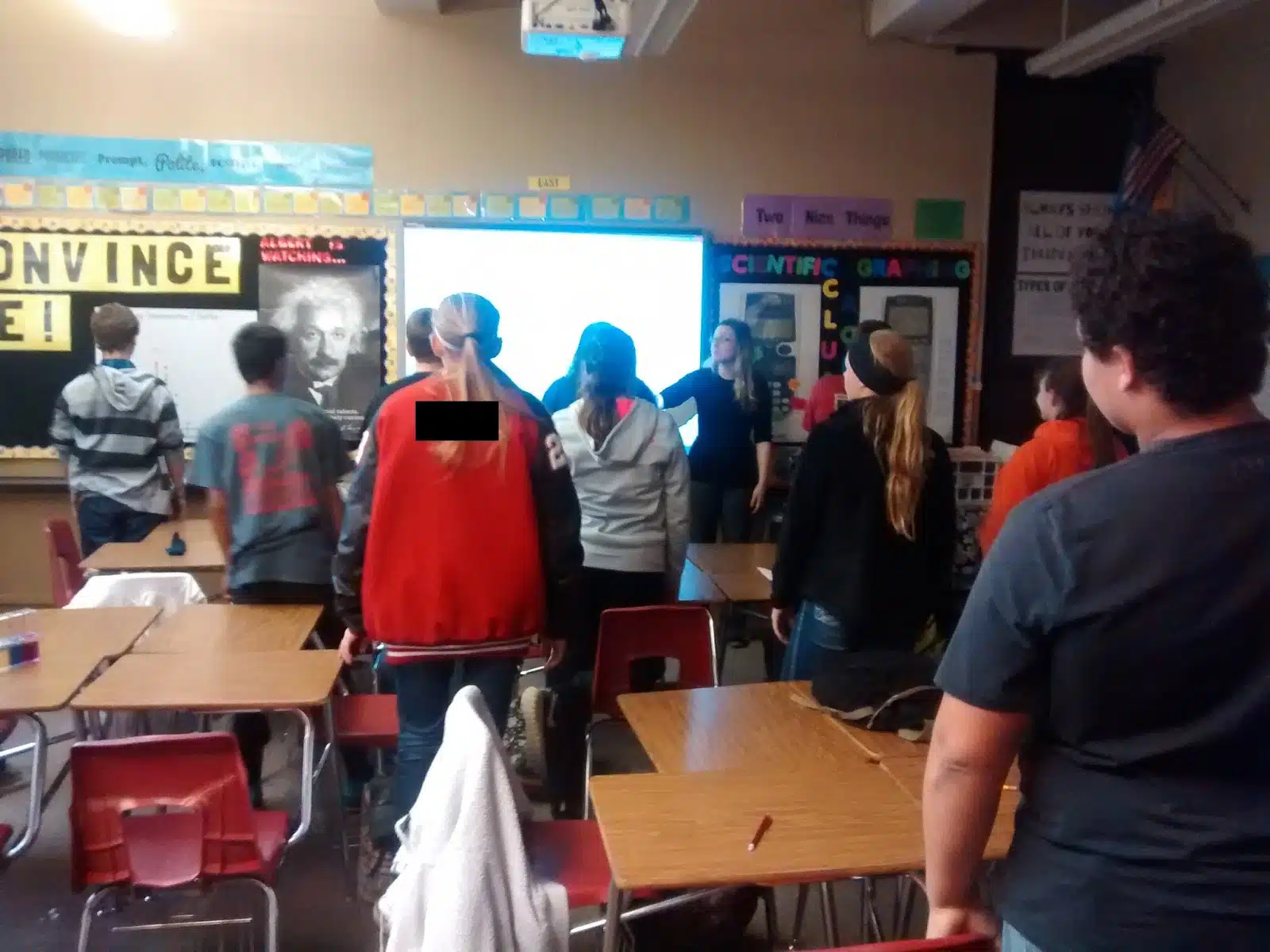 The first round or two, it's really easy to get students out. All I have to do is start the game by saying "Positive Slope!" Usually, a ton of kids will do it even though Slope Dude didn't say.
As we play more rounds, it gets harder and harder to get the kids out. They ask for days afterward if they can play again. That's what I call a winning activity! 🙂
One of my classroom aides was in my Algebra 1 class during my first year of teaching. She even complained that her class never got to play it. I love that I get to keep trying out new ideas every year. I was once afraid that I would get bored teaching math all day long.
It turns out that no two math lessons go the same. And, no two years of teaching are the same. It's all new, all the time. And, I wouldn't have it any other way!