My students set up their interactive notebooks on the third day of school. That was in August. It's November, and I'm finally blogging about it.
Here are my three interactive notebooks for the year. Algebra 1, Algebra 2, and Statistics.
Want to know what I'm most excited about? Our individual unit tables of contents make tabs. Instant organization. 😀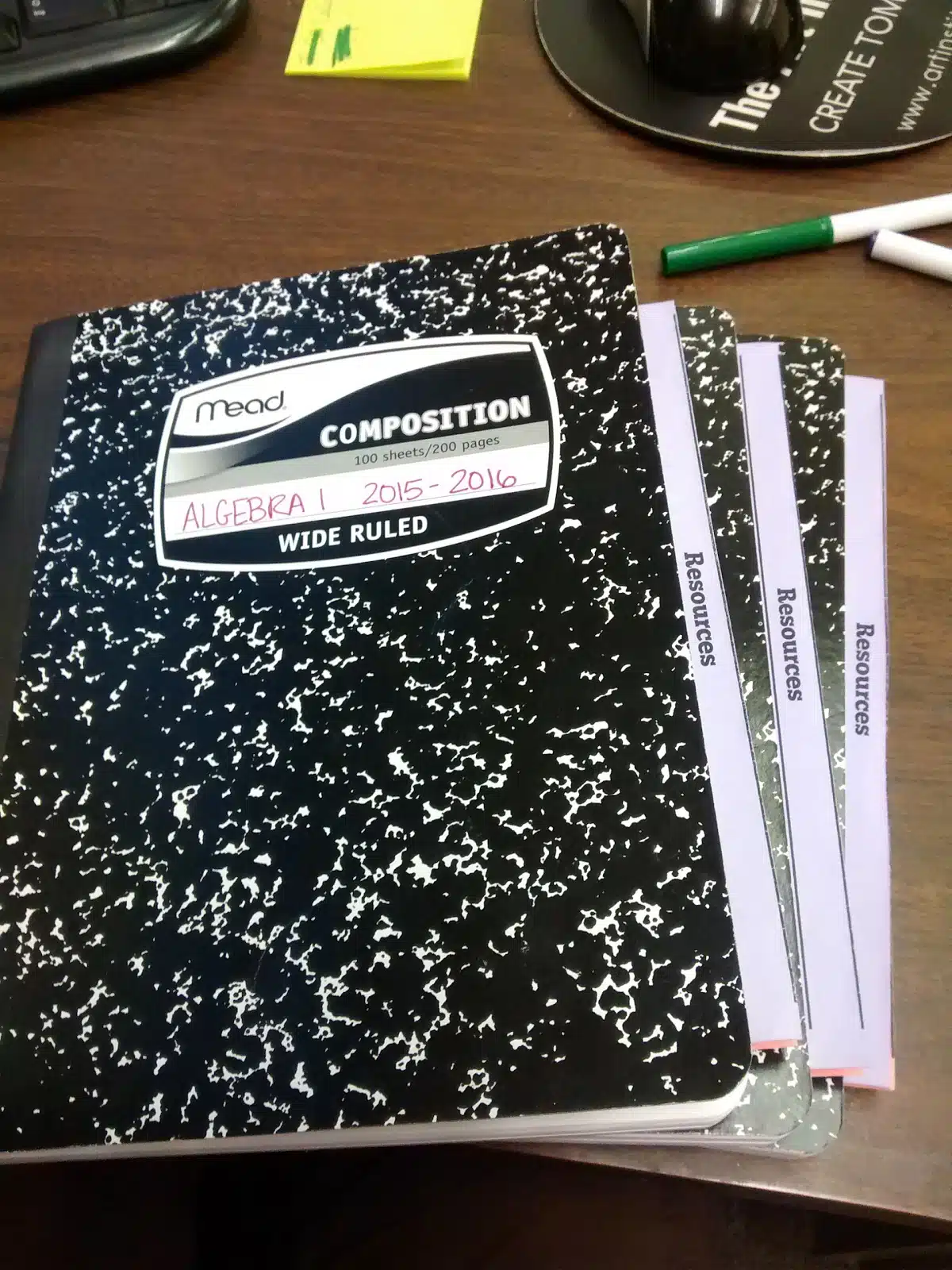 I decided to have the students create a resources tab at the front of their notebook to hold frequently referenced stuff. It starts out with a unit mastery sheet. My Algebra 1 class has 8 units. As students finish each unit, they fill in the box. When they are all filled in, they have demonstrated mastery of Algebra 1.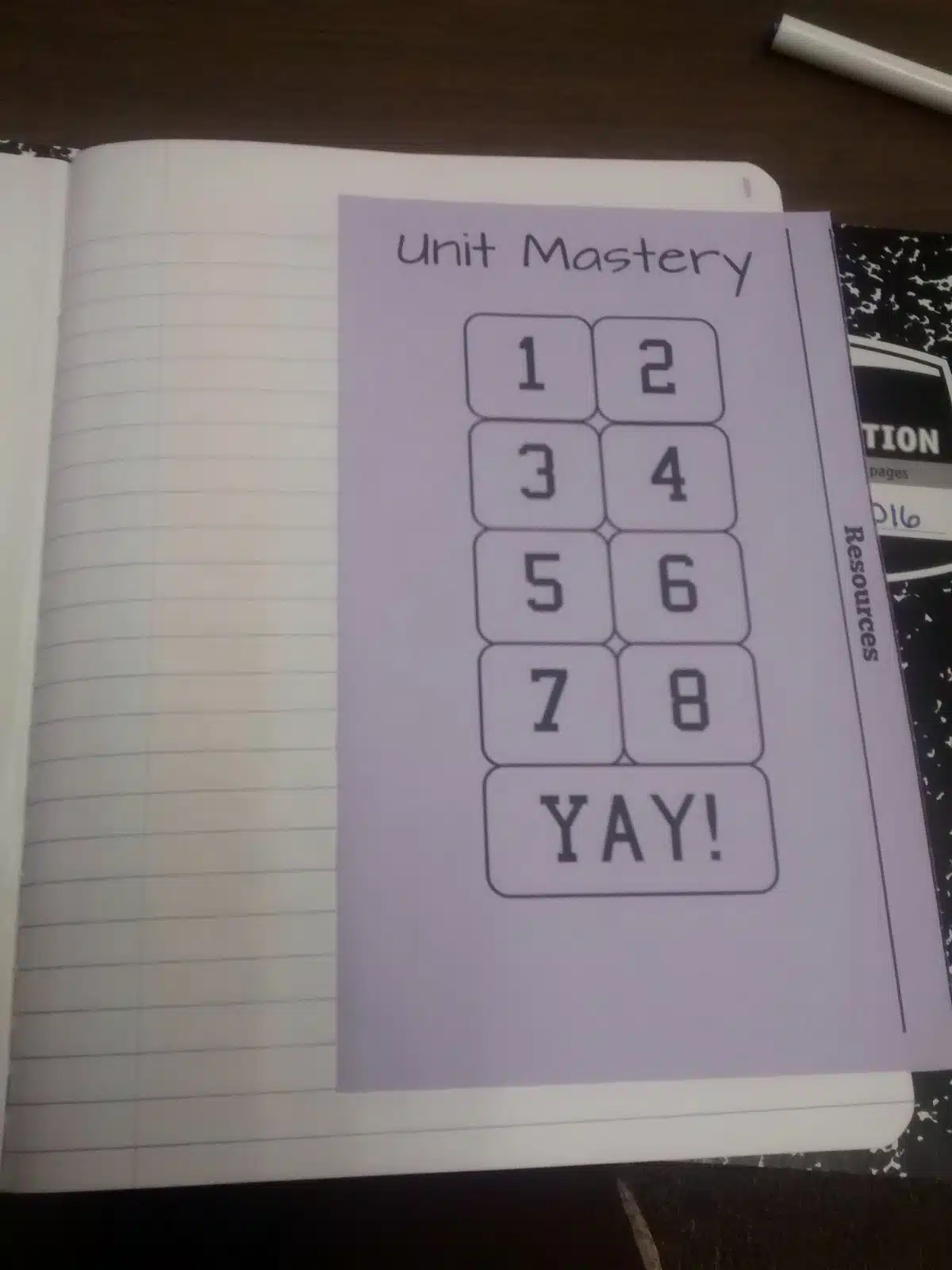 The other side of the tab has the table of contents for the resource section. I pre-typed the names of the resources. Students just had to fill in the page numbers.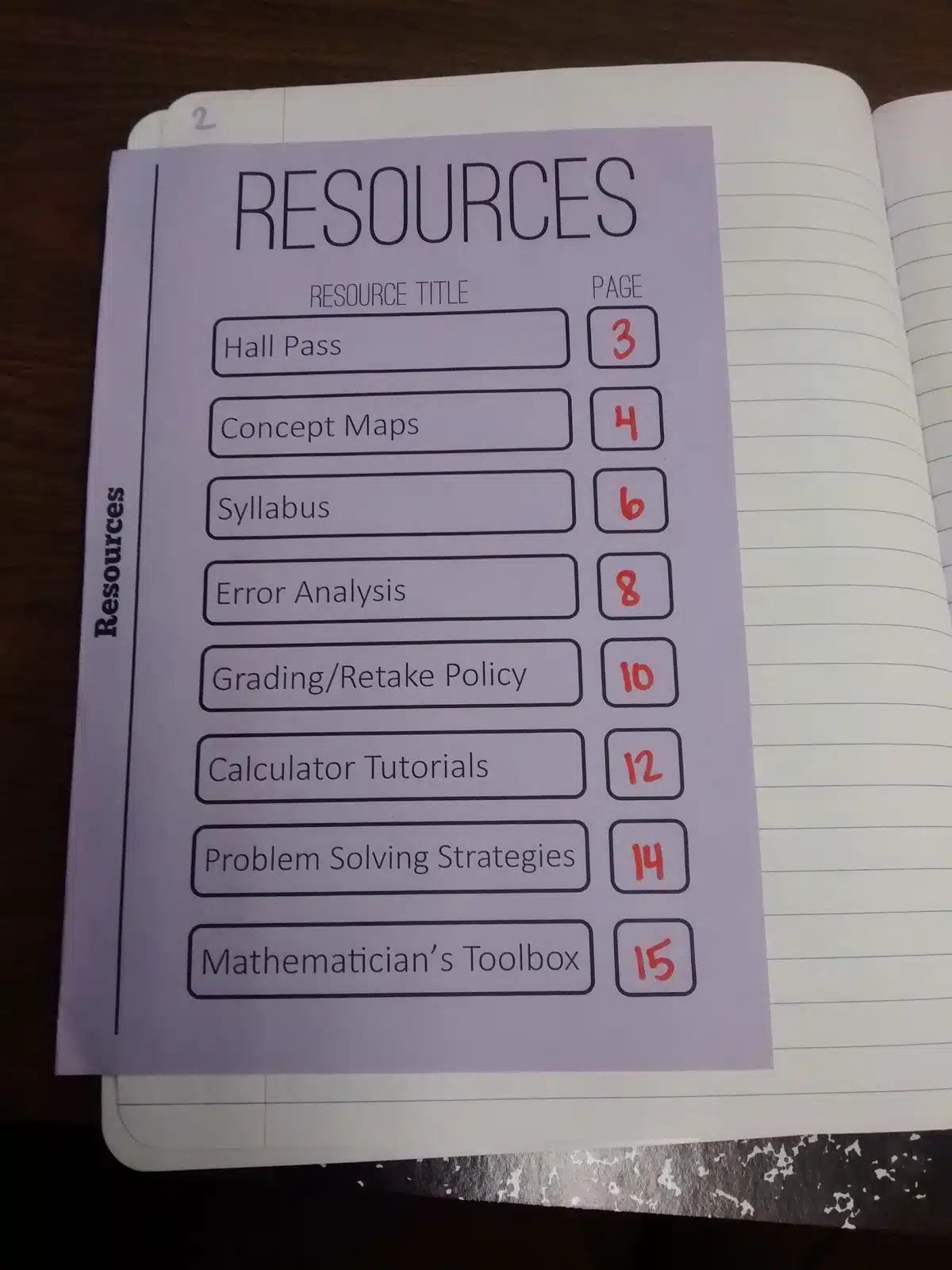 Up next was the hall pass I gave my students. Students are allowed four hall passes per quarter. This has drastically cut down on the number of times students are asking to leave my classroom this year. I'm definitely considering this one a win!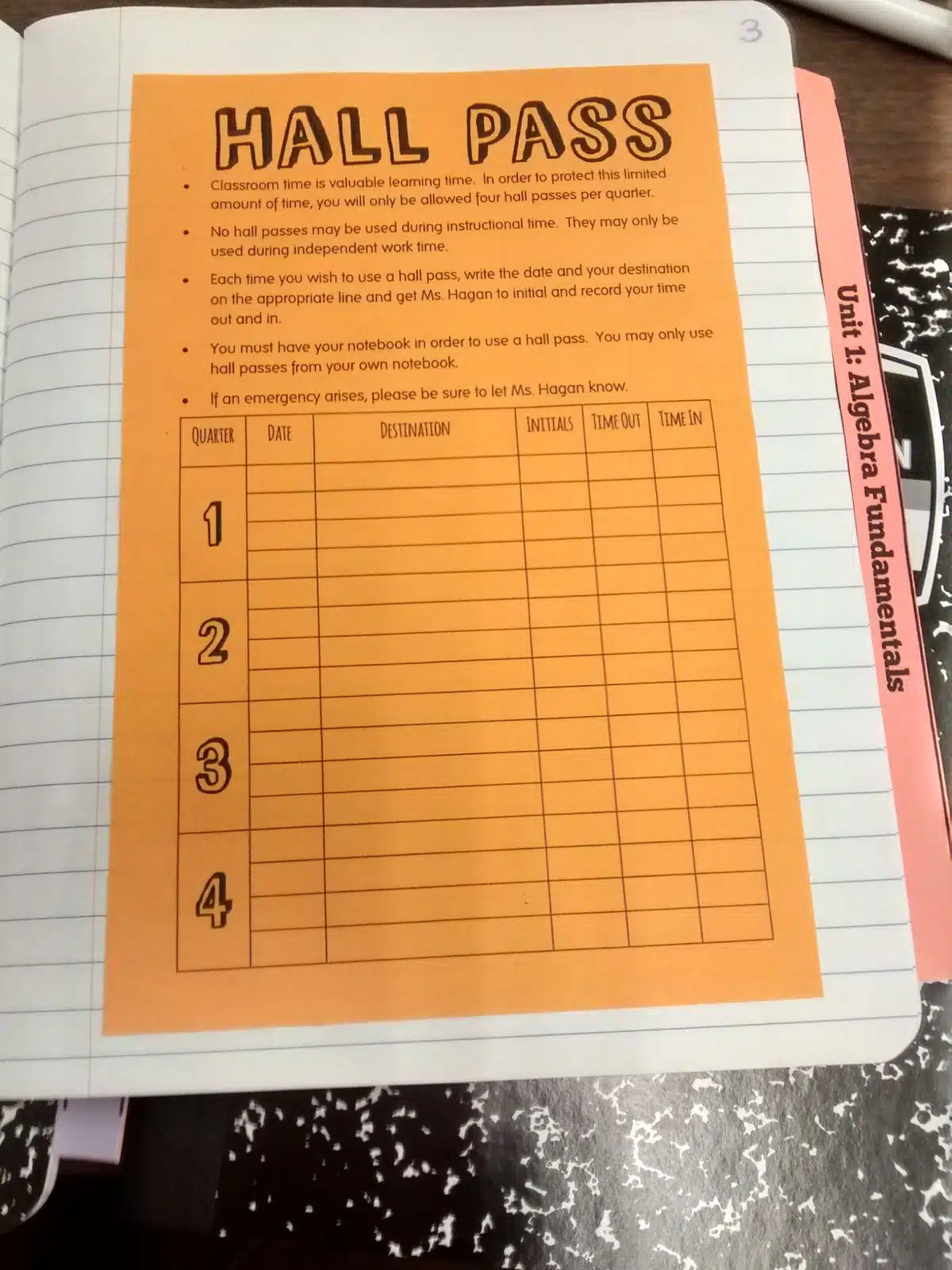 Then, I had my students glue in two concept maps. They complete one at the beginning of the year and one at the end of the year.
On the inside, they wrote the name of the subject in the center. Then, they made a concept map/mind map/bubble map/whatever you want to call it map to summarize what they thought Algebra 1/Algebra 2/or Statistics consisted of.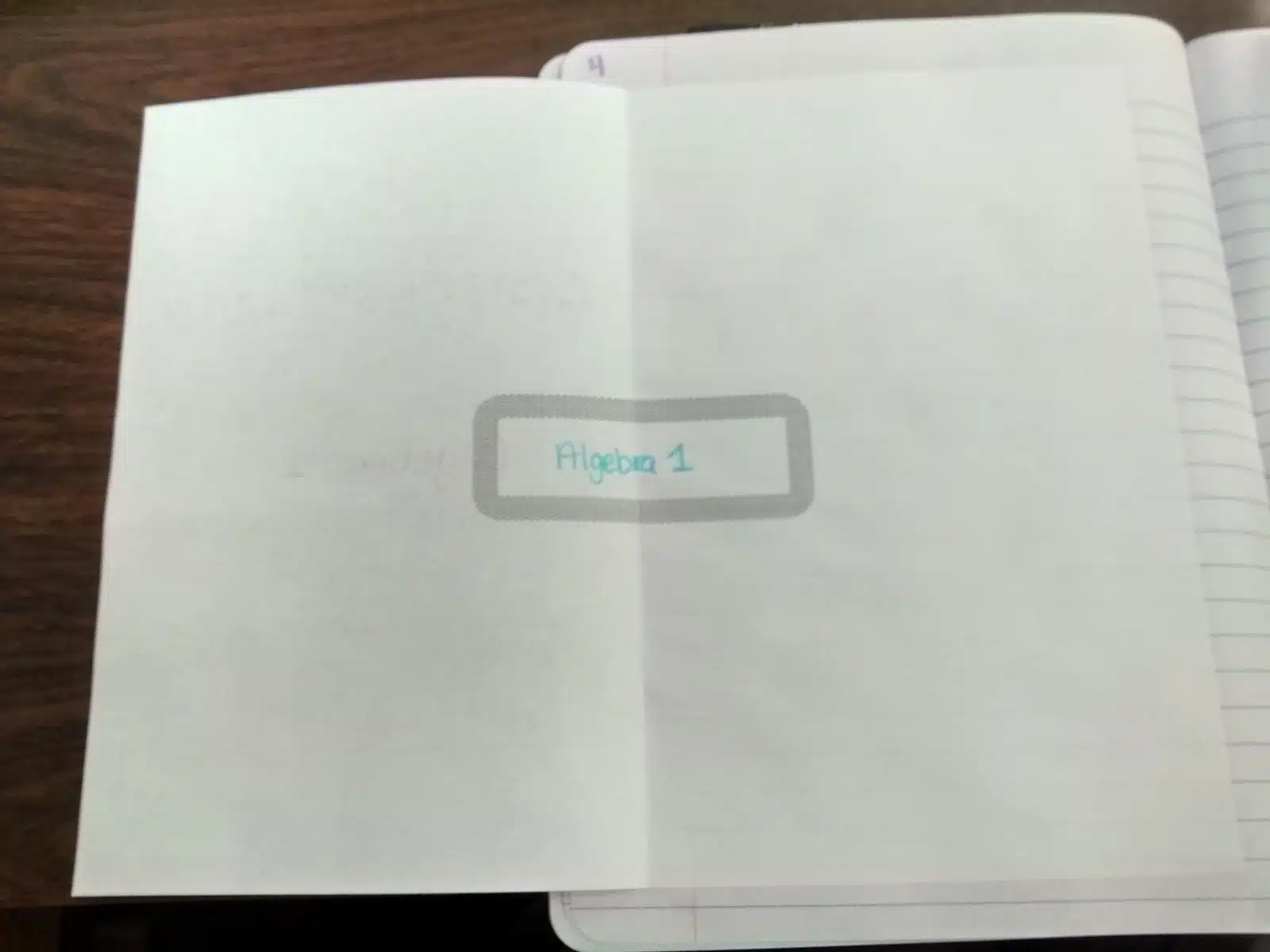 After filling these out, we used stickers to seal them shut until May. In May, we'll do another concept map and then open August's map to compare what they thought the class would be about to what it was actually about.
Next, I had my students make a pocket to hold their syllabus. I had students read through their syllabus with a highlighter in hand to highlight the key information.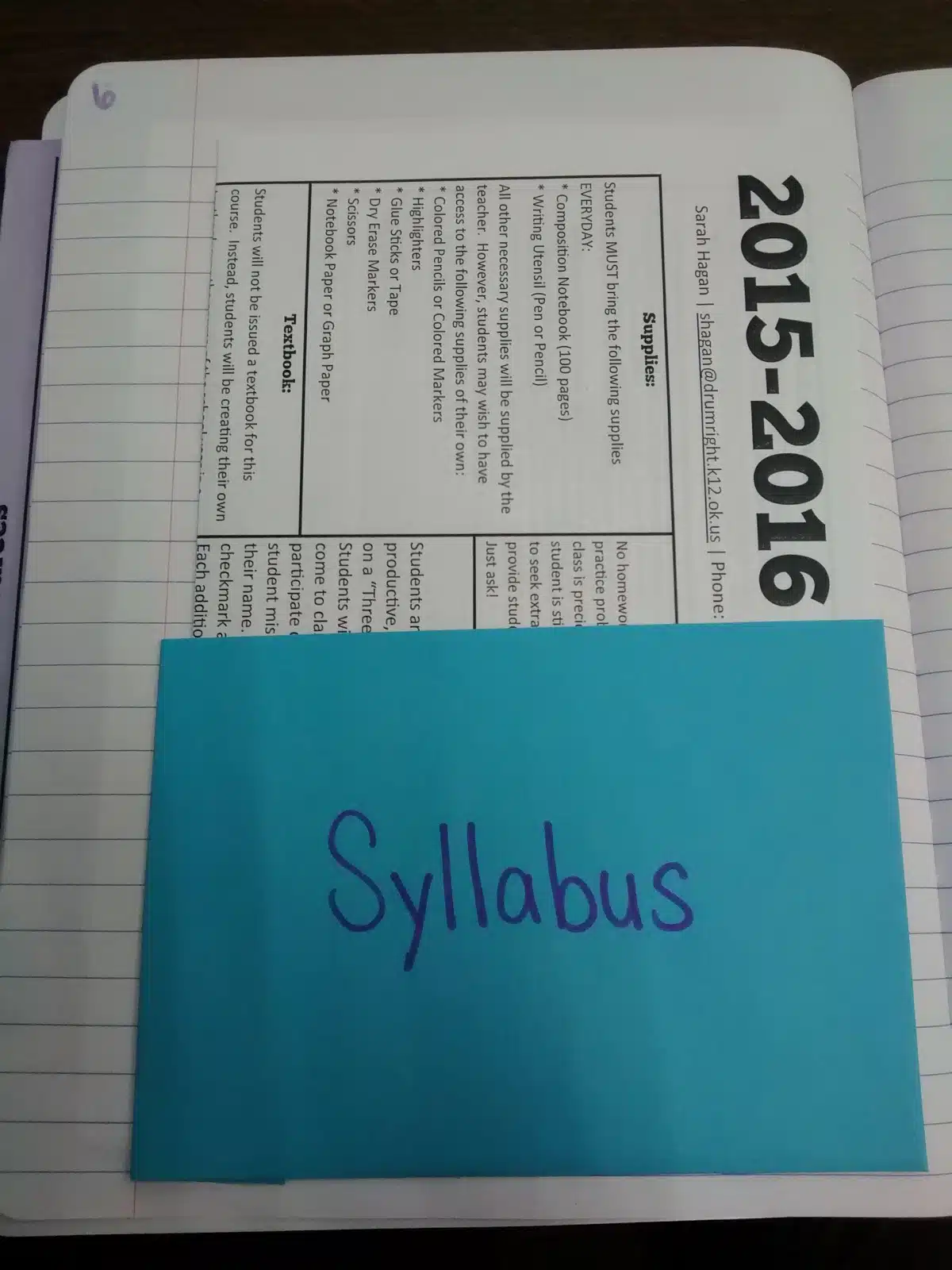 Next to the syllabus, students wrote out their goal for the year and how they planned to achieve that goal. I think I would make a quick graphic organizer for this in the future.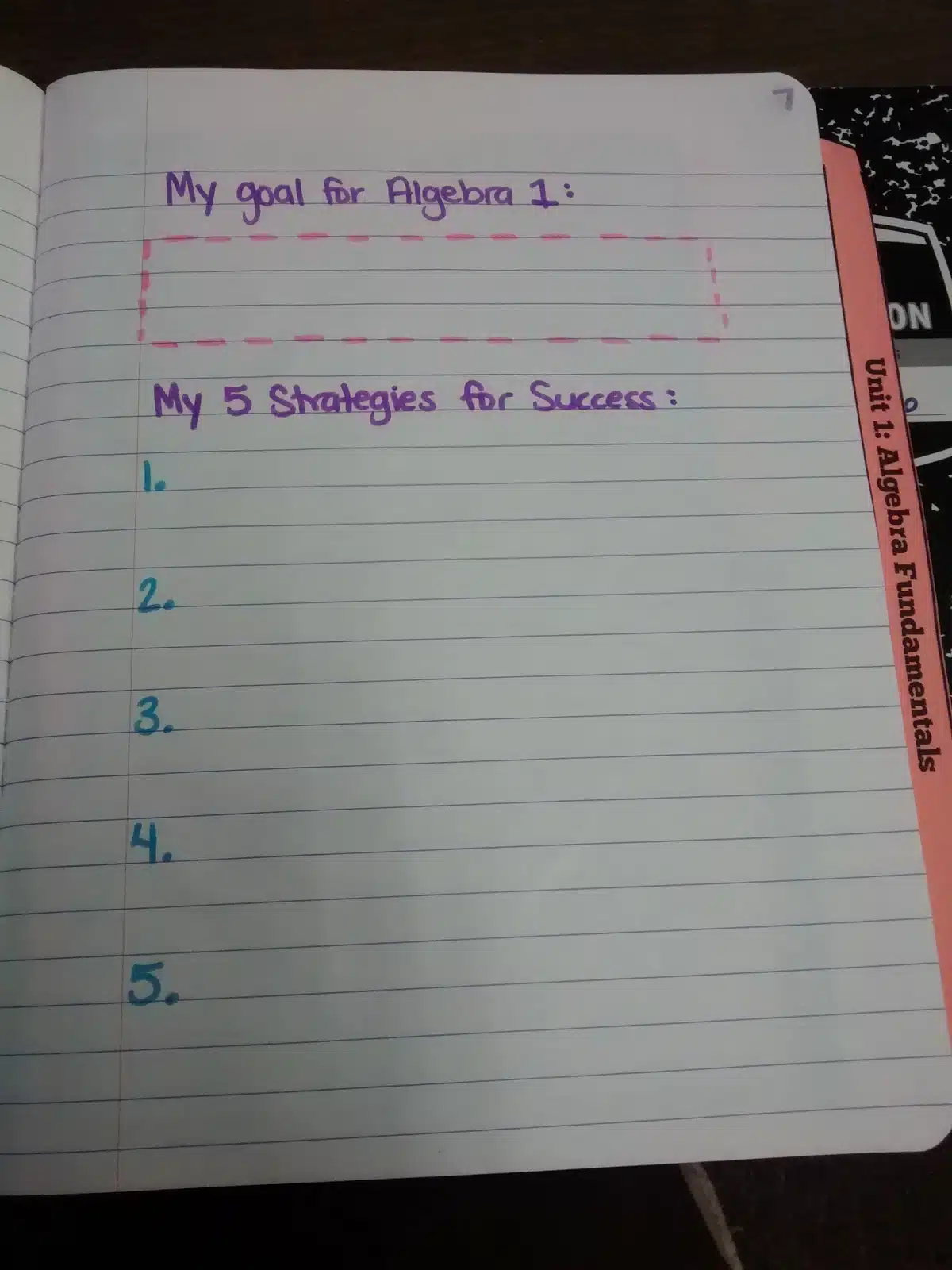 Since they have to analyze all of their errors before retaking quizzes, I gave them a sheet summarizing different types of errors. And, they made a pocket to hold sample error analysis sheets.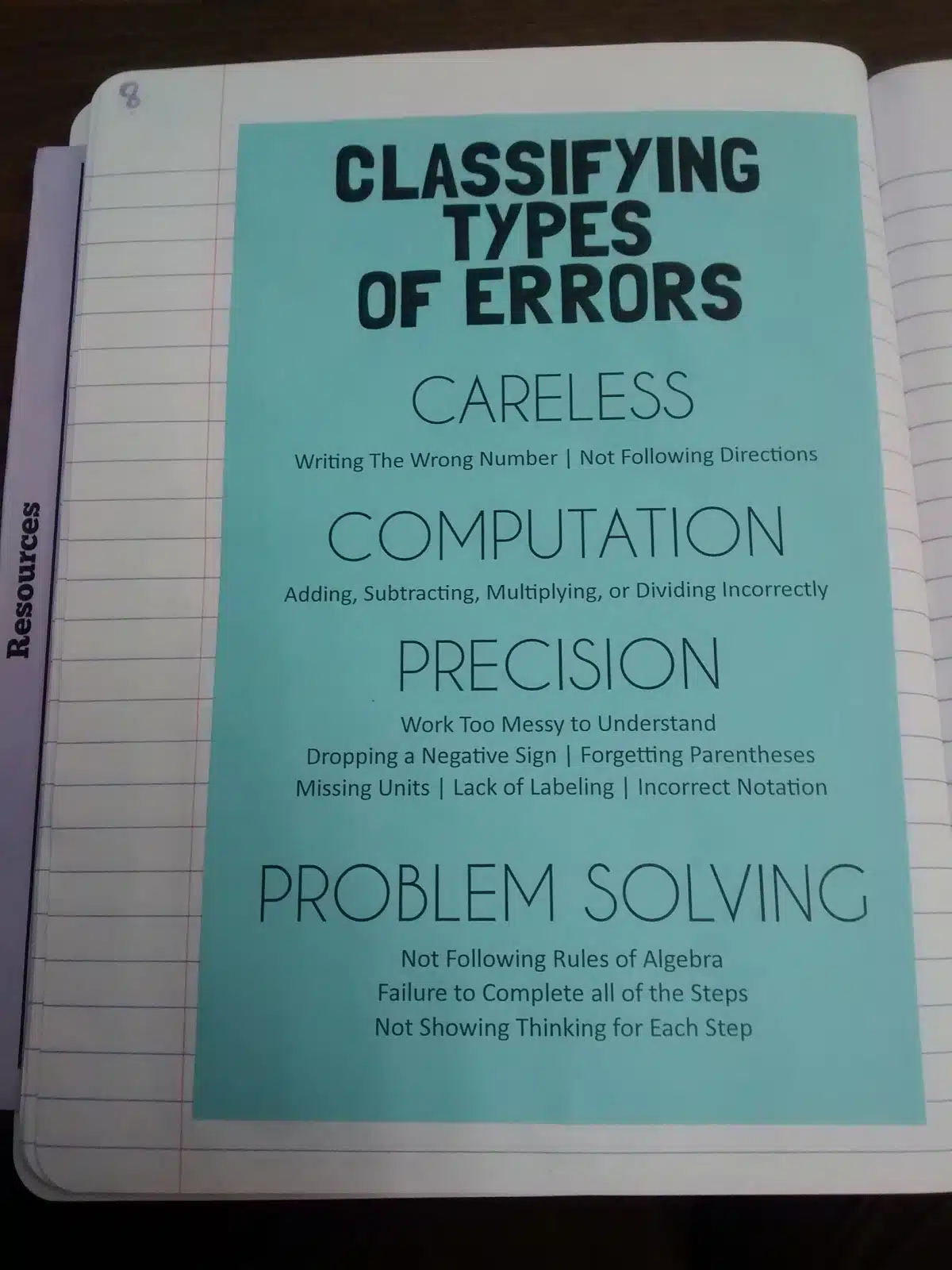 I didn't have my sample sheet in this pocket when I took my picture. Sorry! Basically, I took the first quiz of the year and made up fake answers. Students had to grade it and fill out an error sheet for the fake quiz.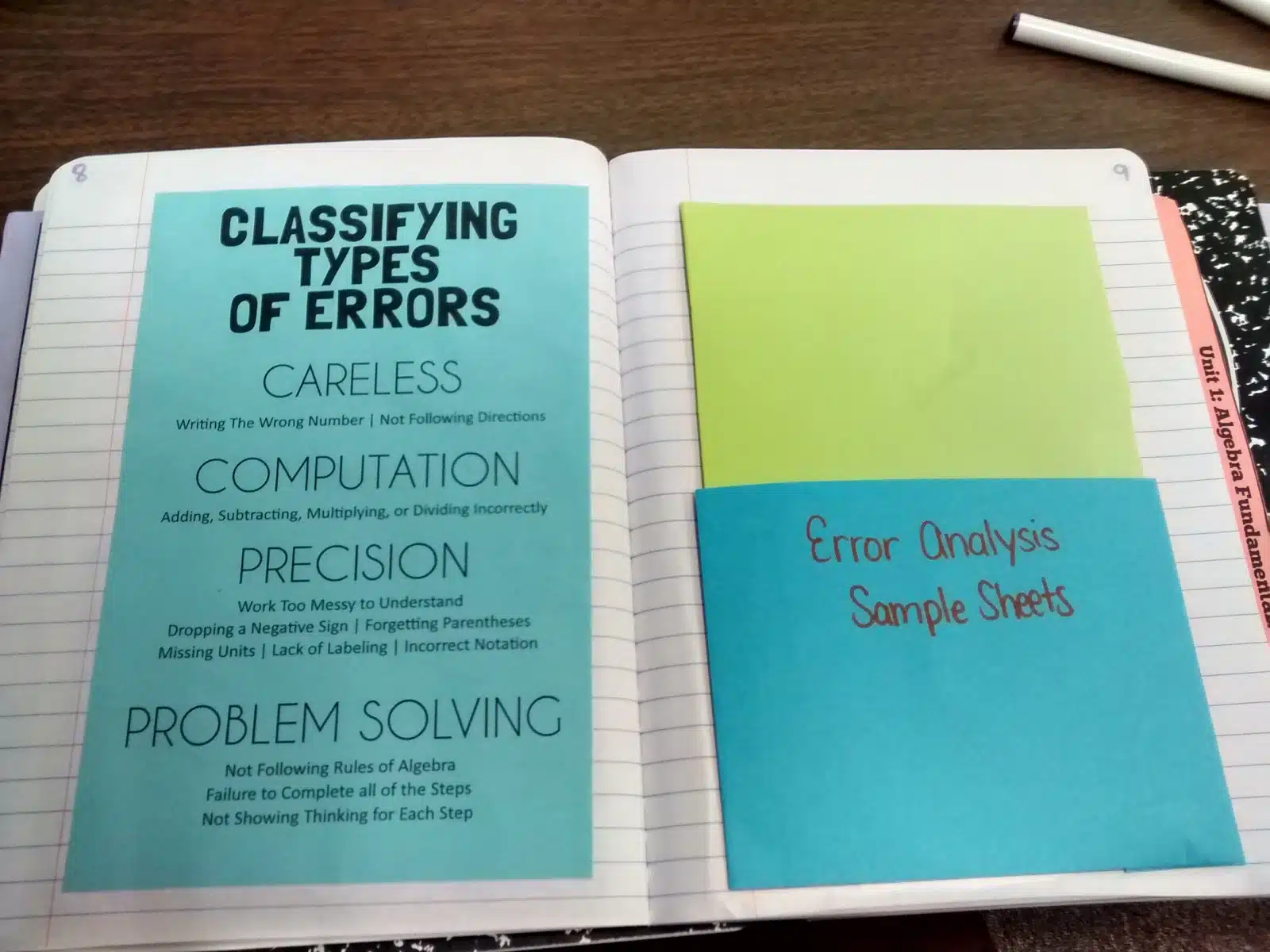 After this, student glued in a summary of the grading and retake policy. I'm not sure if any students actually ever looked at this. I'd probably leave this out next year.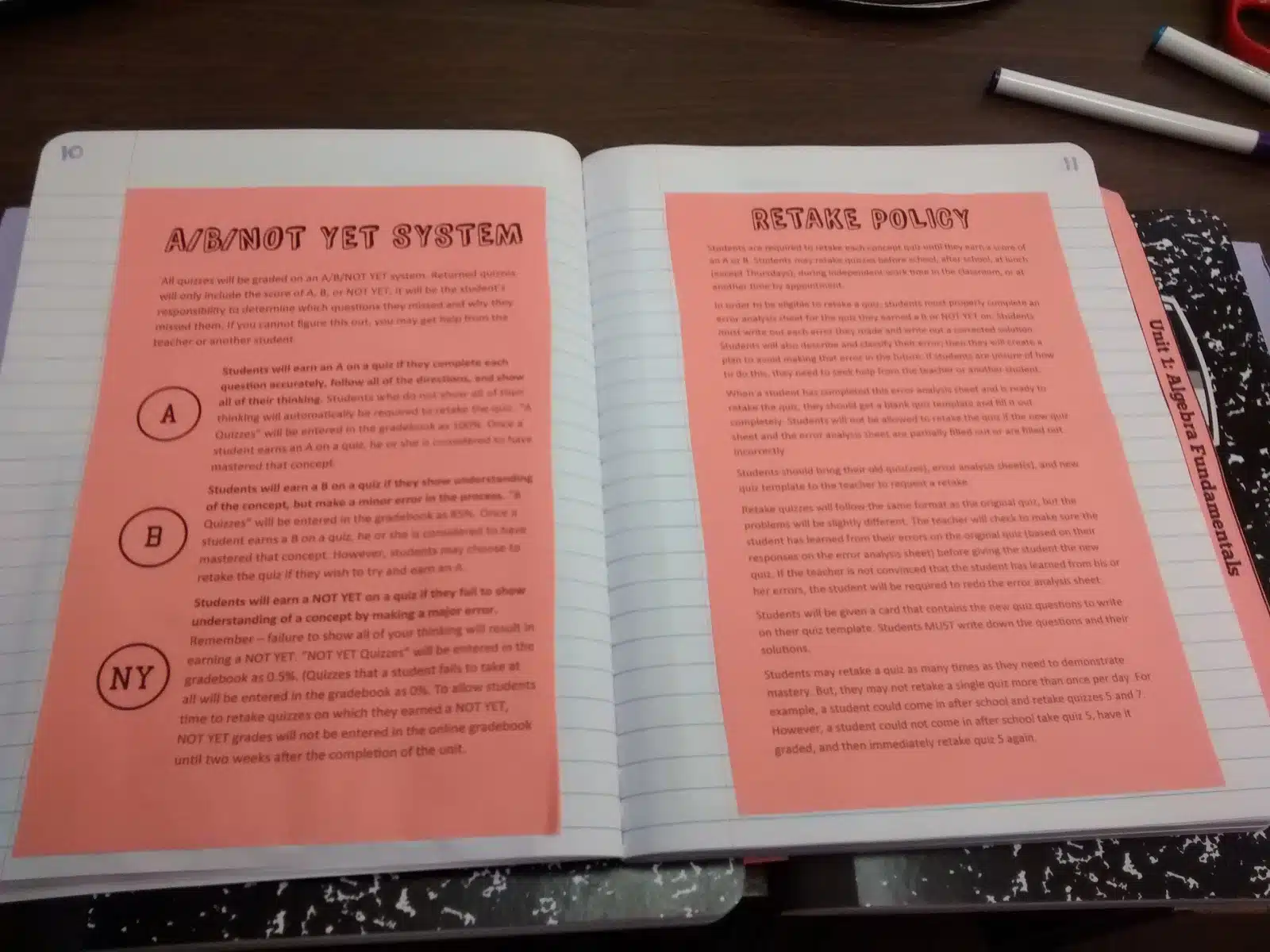 Calculator tutorials came next. Algebra 2 and Statistics glued in a TI-84. Algebra 1 glued in a TI-30. Then, they made a pocket to hold tutorials that will be given out throughout the year.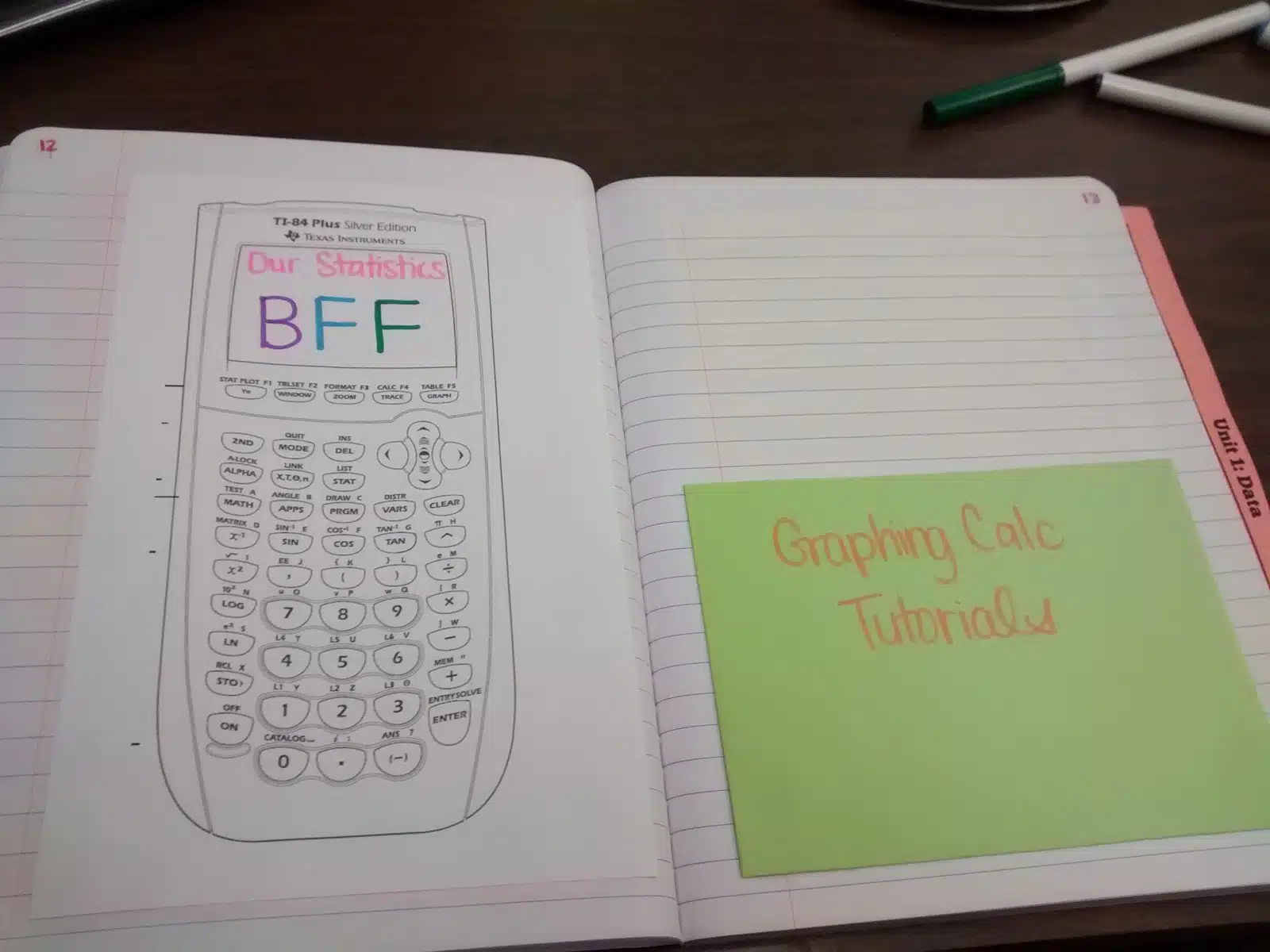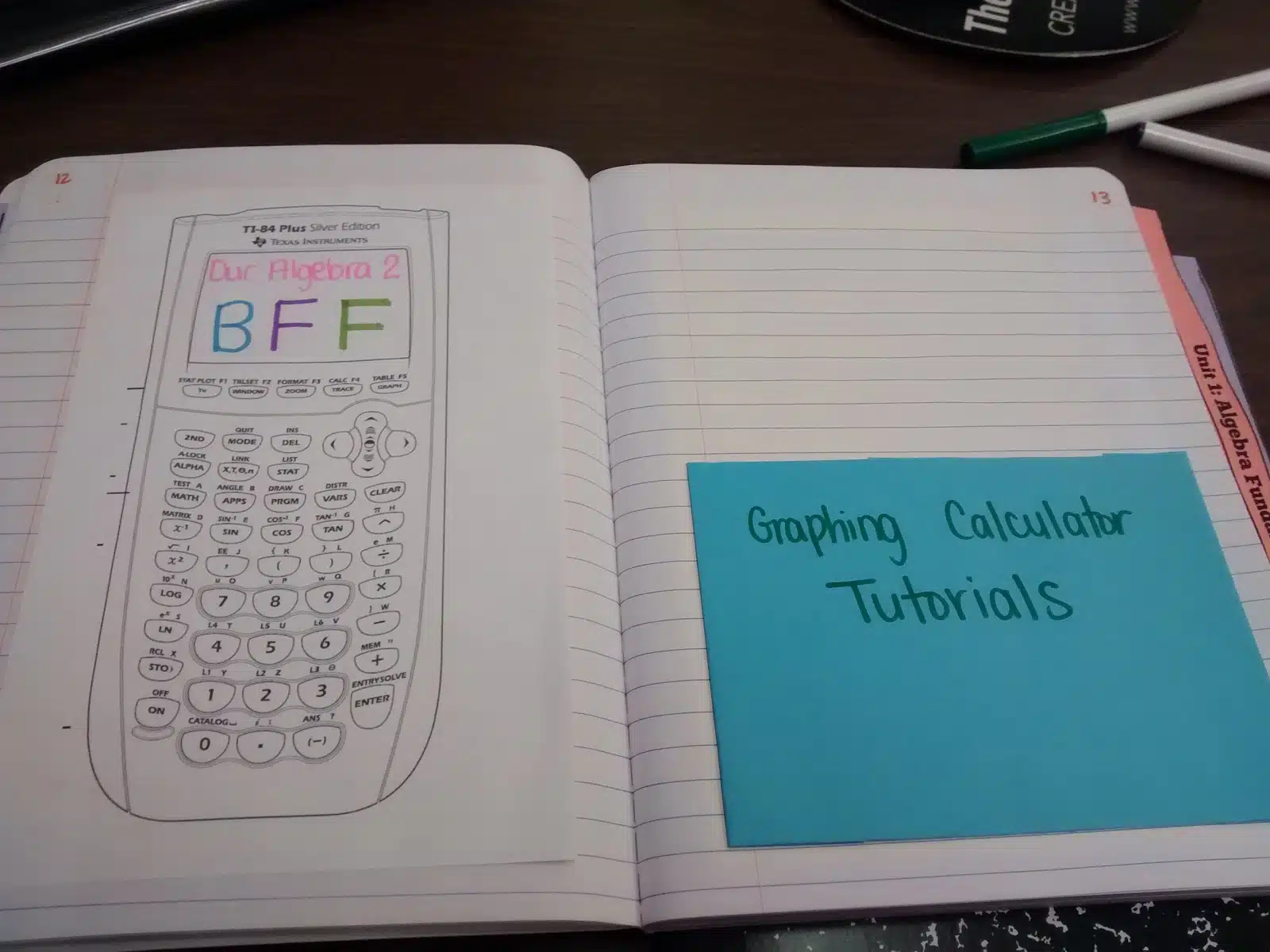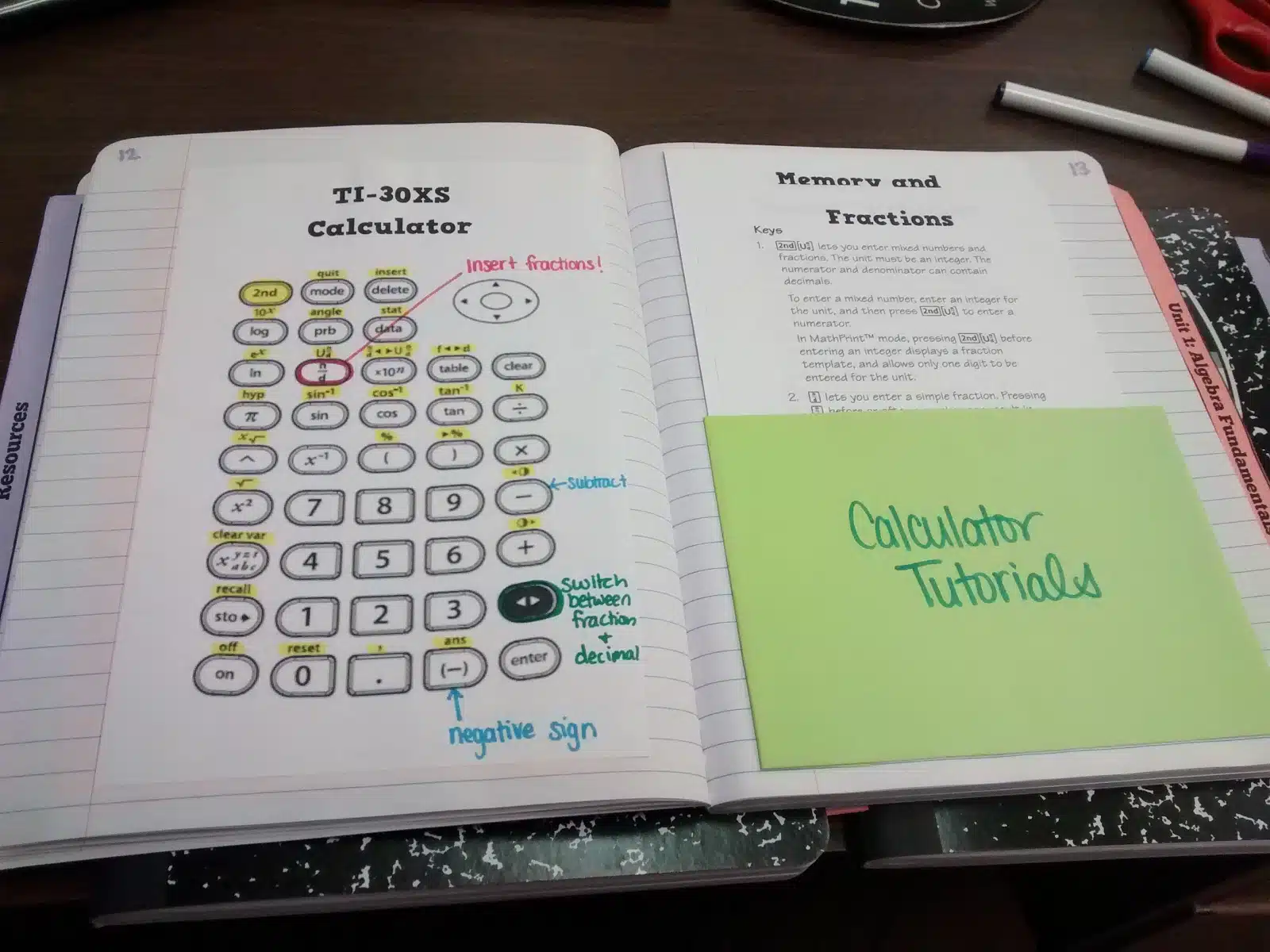 I don't have problem solving strategy posters on my wall this year, but I did give students a list of strategies to glue in their notebooks. They had to design a tiny icon to represent each strategy. It was fun to see how creative my students got.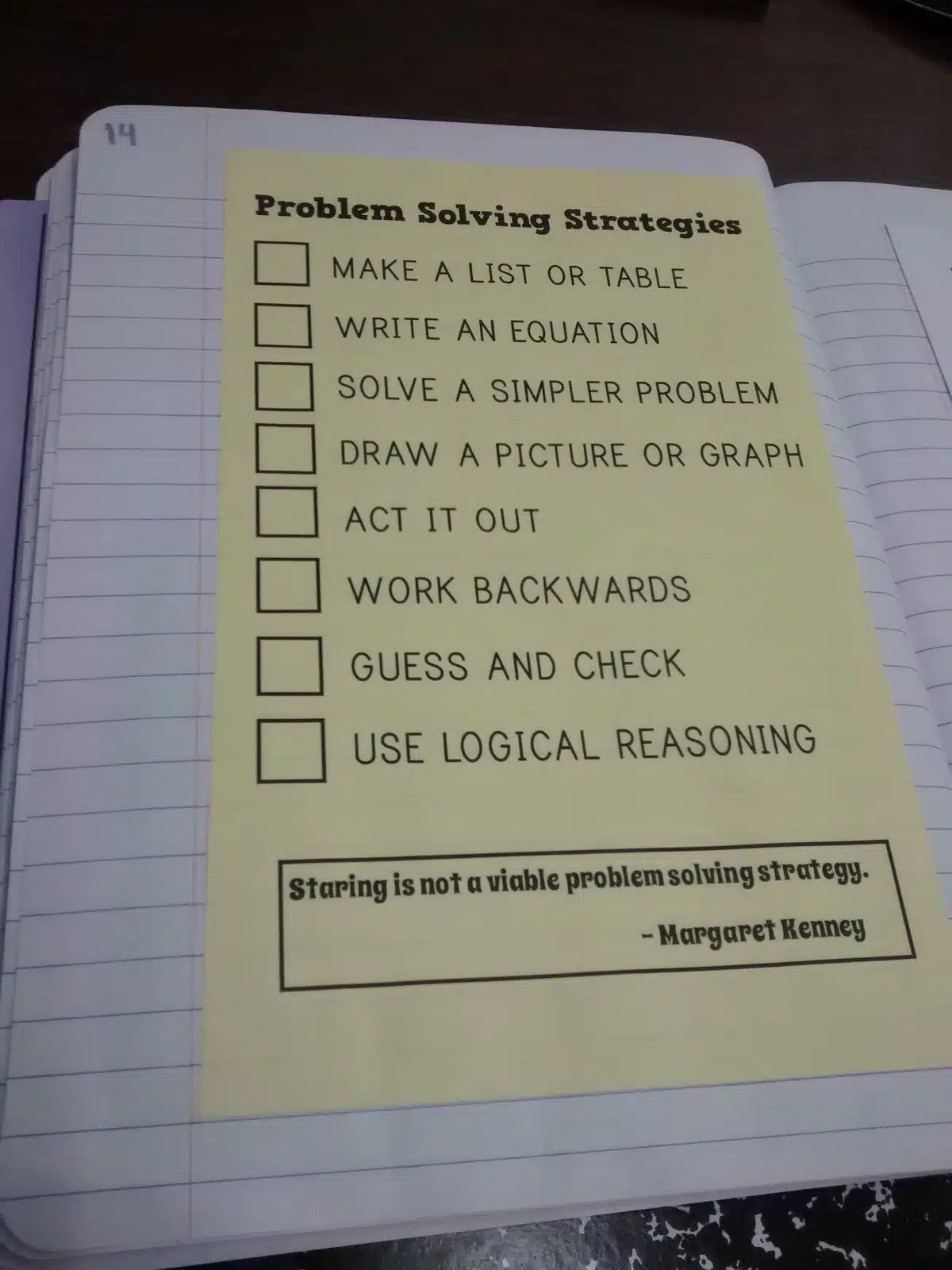 The last thing we glued in our resource section is probably the most used item. I call it our mathematician's toolbox.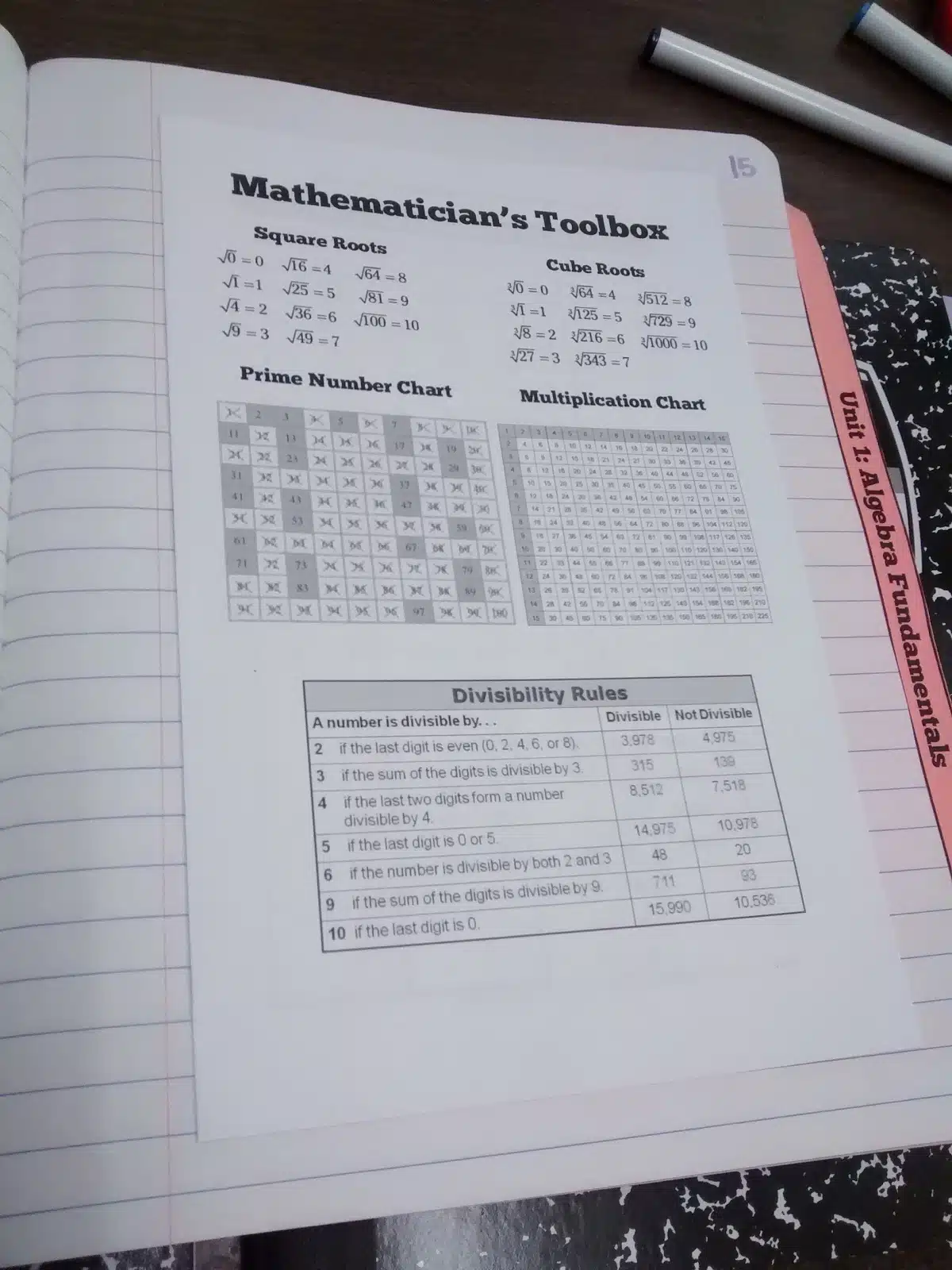 So far, my Algebra 1 students have referenced the square root chart while rationalizing the denominator. My Algebra 2 students have referenced the prime number chart while working with radicals. My Algebra 2 students have also used the multiplication chart while working on factoring quadratics.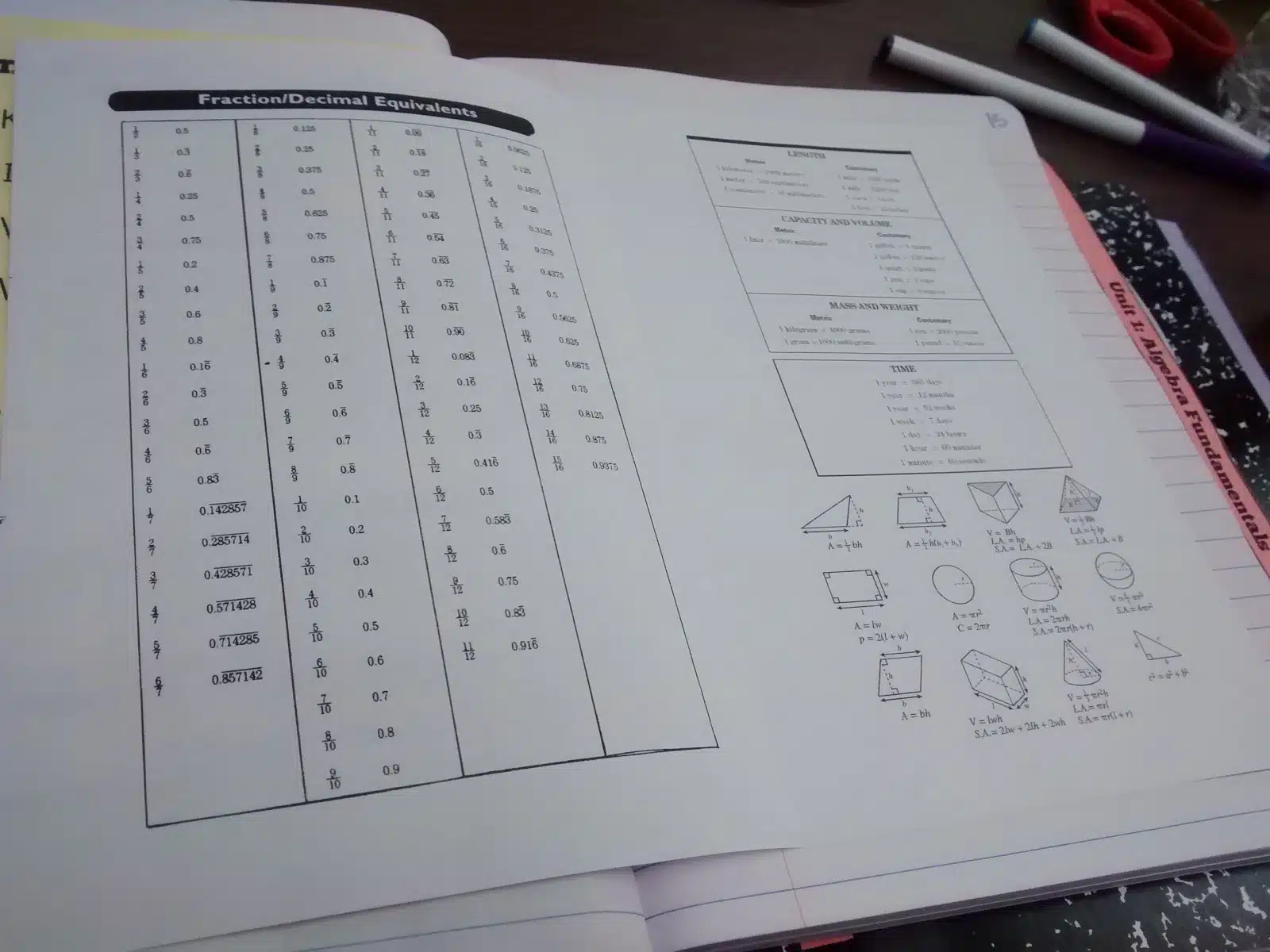 The next day, we glued in our Unit 1 Table of Contents and jumped into the first unit of the year.
More Interactive Notebook Resources