This school year, I'm trying a new approach with hall passes/letting students go to the bathroom. In the past, I've just let students go whenever they said they needed to go. At the beginning of the year, this was fine. But, a few students would always start taking advantage of my generosity and begin asking to go to the bathroom every single day.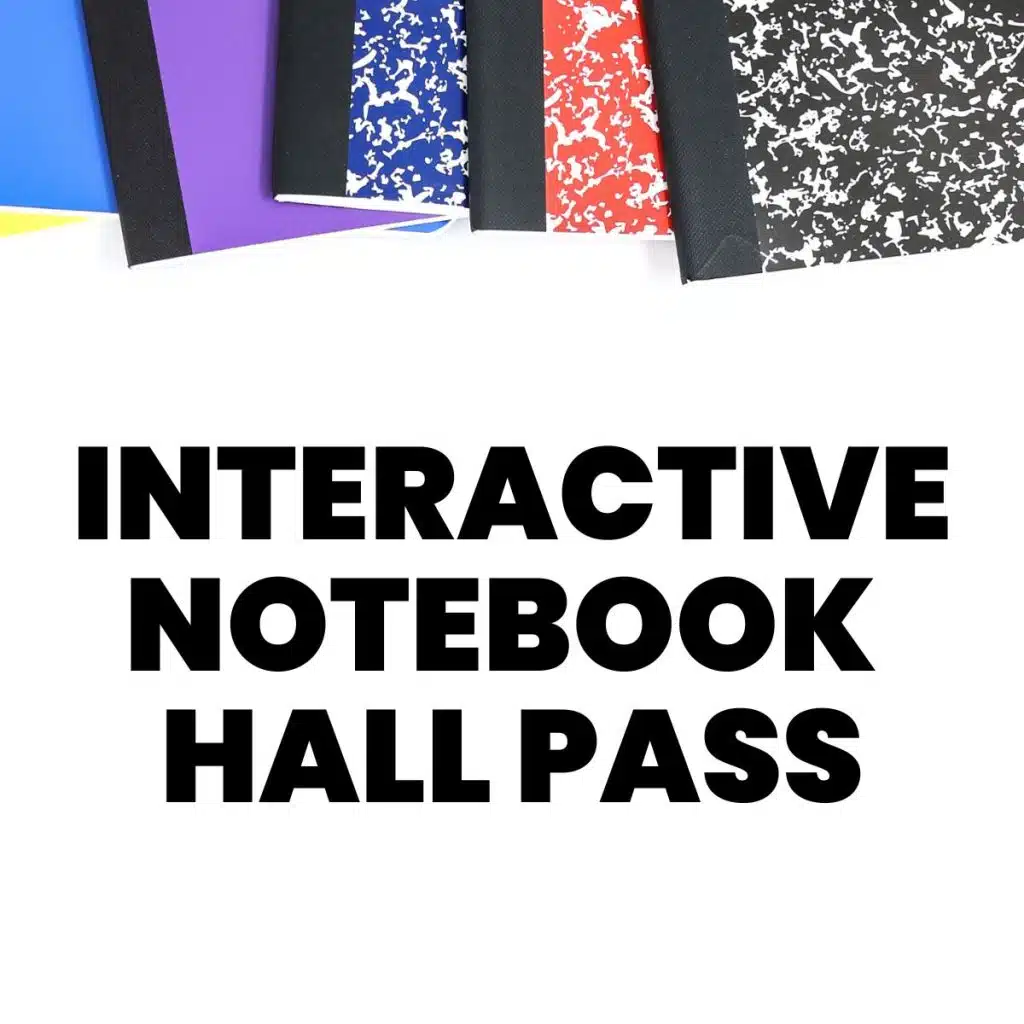 I get 52 minutes a day with my students, and we don't have time to waste. When I was in high school, we had school agendas that had a hall pass page. If you needed to get a drink or go to the bathroom, you filled out a line on the hall pass page and got your teacher to sign off on it. When you were out of lines, you were out of hall passes. If you forgot your agenda, you weren't allowed to leave the classroom.
The school I teach at doesn't have agendas or any policy whatsoever on hall passes. I don't want my students actually taking their INBs to the bathroom with them, but I do want to start holding them accountable for how often they leave my classroom.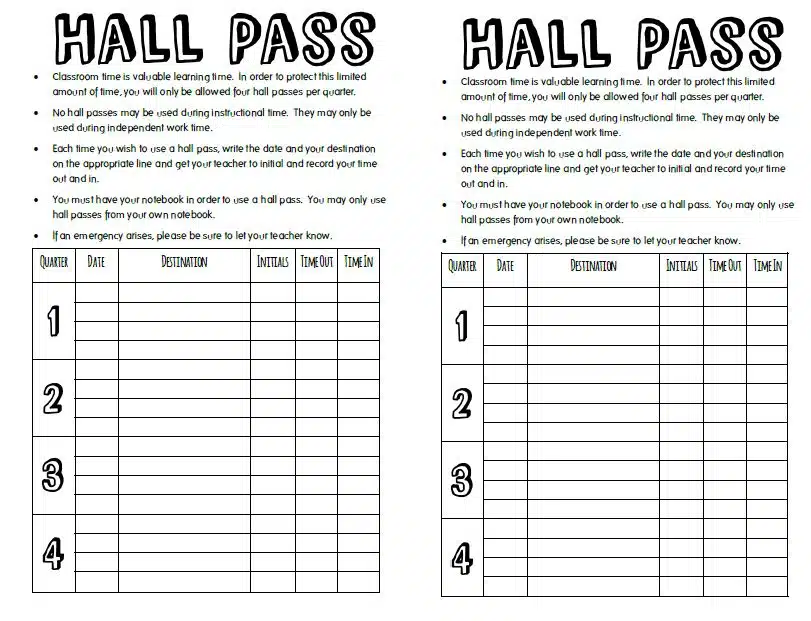 I've made a page to glue in their notebooks that will give them four hall passes each quarter. Students will fill in the date and destination. I will initial their notebook, write the time they left and write the time they return. I hope this will keep students accountable for how much time they spend in the bathroom or whatever they are doing when they leave my classroom.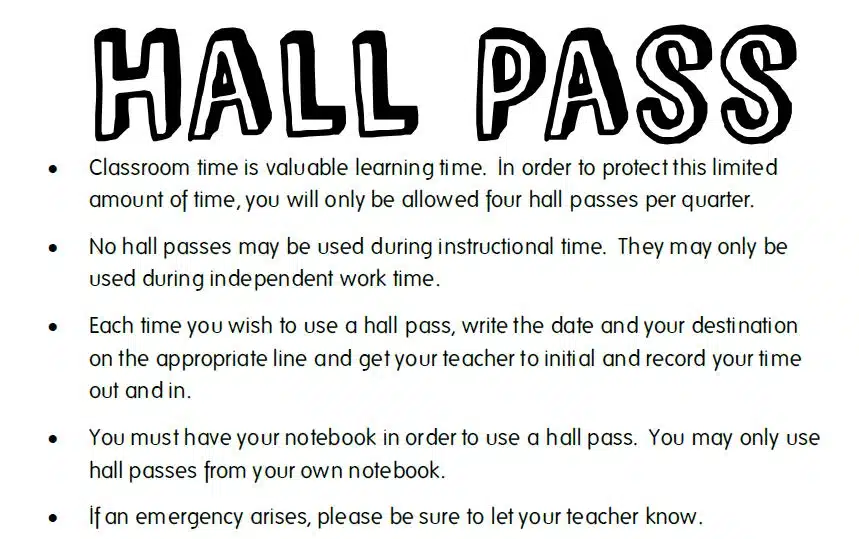 When a student leaves, they will leave their notebook on my desk. Only one student will be allowed to be gone at a time, and I can easily tell who is gone at the moment by whose notebook is on my desk.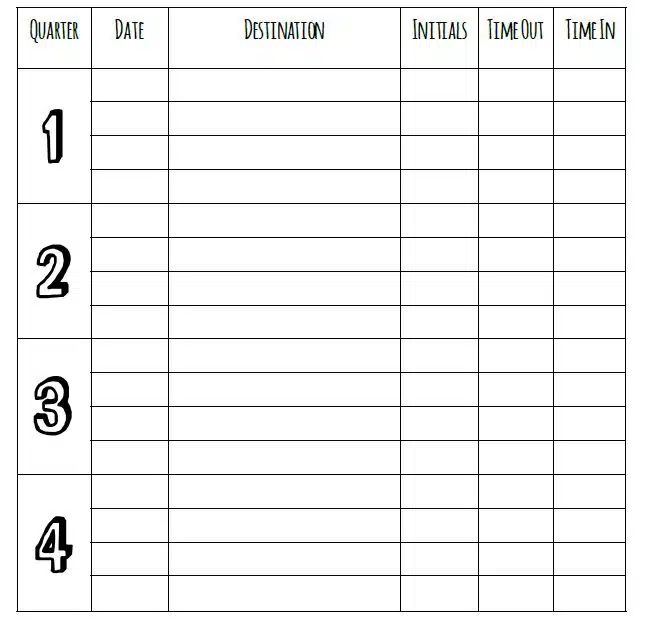 I've uploaded this file as an editable Publisher file and a non-editable PDF file. For my students, I changed the file from "your teacher" to "Ms. Hagan." You may customize the Publisher file to your heart's content. To work with the editable version, you will need to download these free fonts: Comic Zine OT, Folks, and Amatic.
More Interactive Notebook Resources