Today I want to share a list of problem solving strategies designed to be glued in interactive notebooks. I have also included a full-sized version for binders.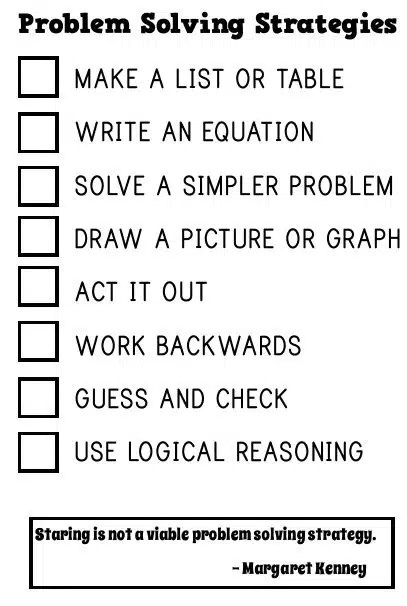 The upcoming school year is going to be a BUSY one, so I've been trying to get as many resources created as possible this summer. My current project is writing SBG quizzes for Algebra 1 and Algebra 2. So far, I've written 25 quizzes, but I have a zillion more to go. Still, this is the first time I've ever written quizzes ahead of time, so I'm feeling pretty proud of myself.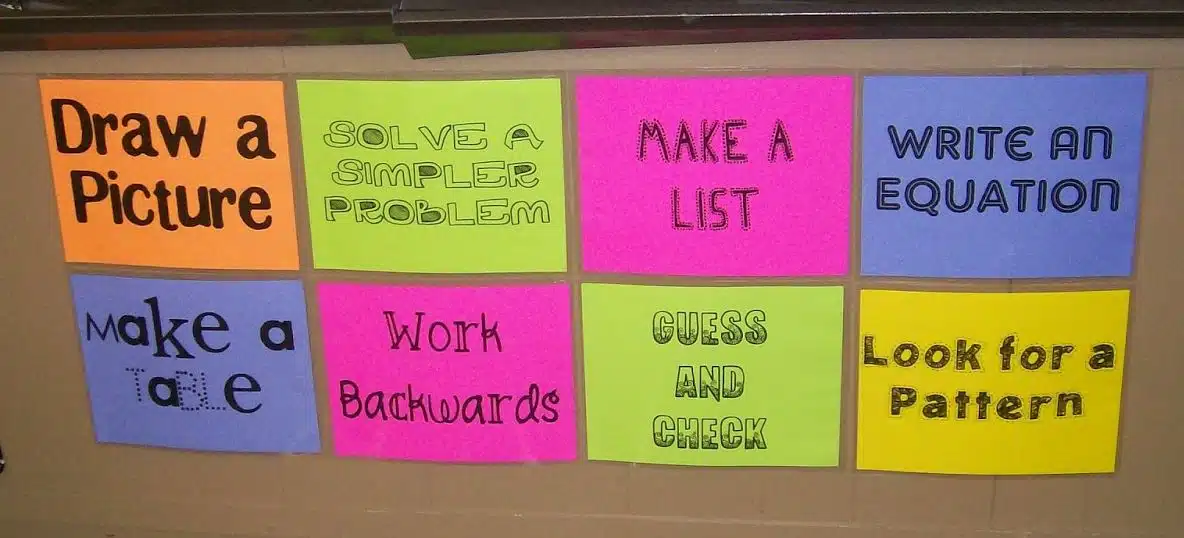 I was so excited about how productive I was being that I let myself work on something a bit more on the creative side: a problem solving strategies insert for my students to put in the front of their interactive notebooks. I have various problem solving strategies posters on the wall of my classroom, but I decided I wanted students to have a copy, too!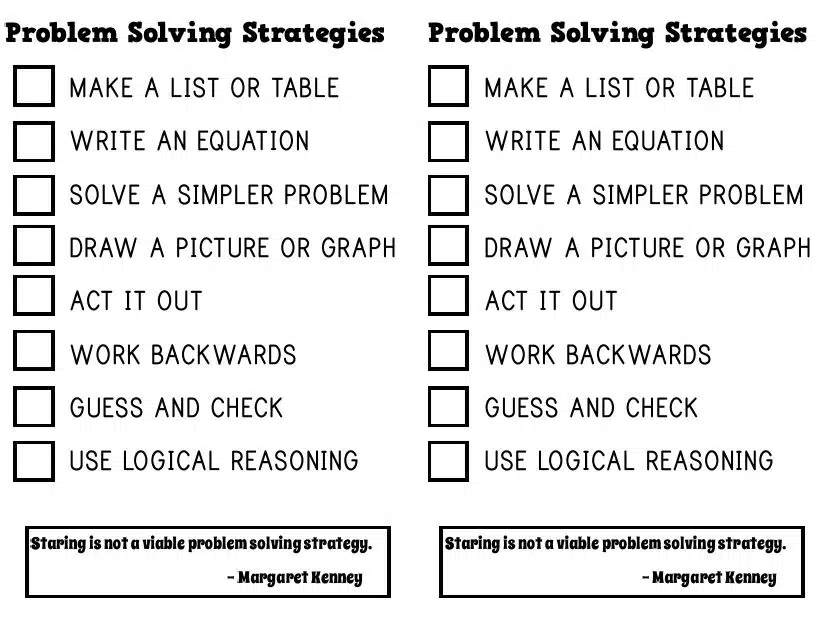 Each strategy has a small box to the left of it. My idea is that when I go over these strategies with my students as we put them in our notebooks that they will draw a small icon to represent each strategy in the box.