I made this Graphs in the News Statistics Foldable to give my stat students practice analyzing graphs of categorical data. I pulled some real-life data displays from the internet.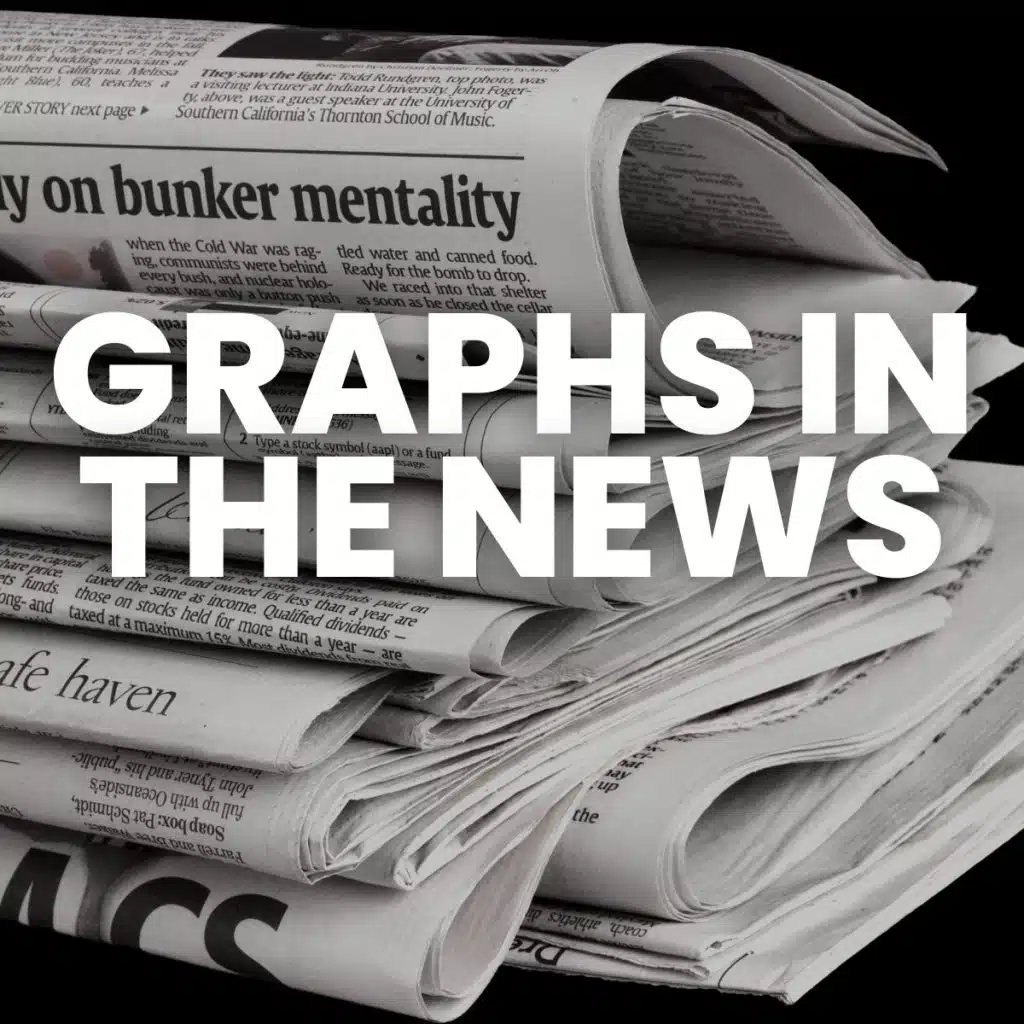 Then, I had students discuss these questions together as a group. I loved hearing my students reason through these!
I took the question prompts from Stats: Modeling the World. The original assignment was to find an example of each graph on their own and answer the questions.
I decided to just go ahead and pick out some graphs for them to use.
They thought it was cool to be able to find flaws in graphs created by real-life professionals.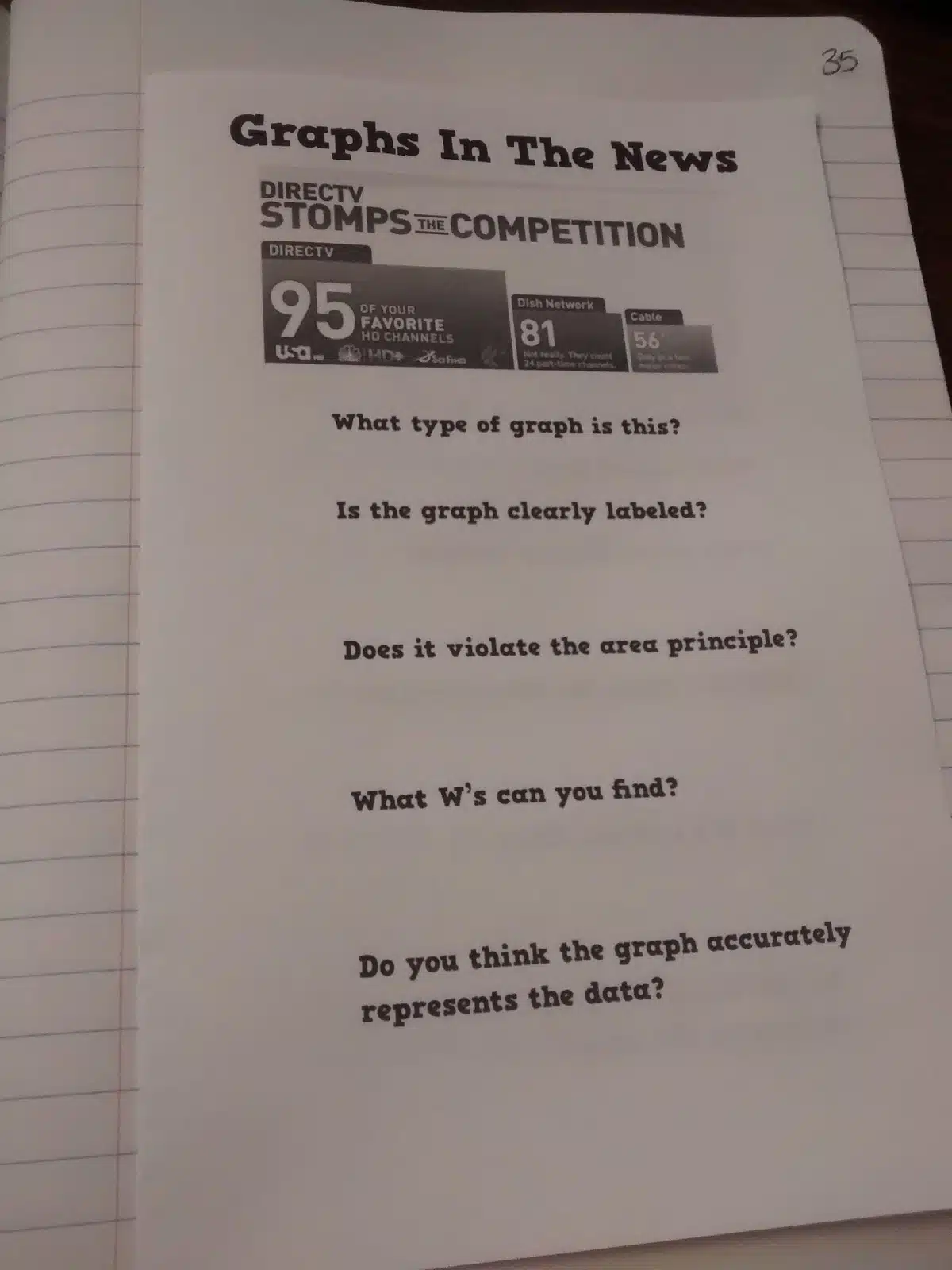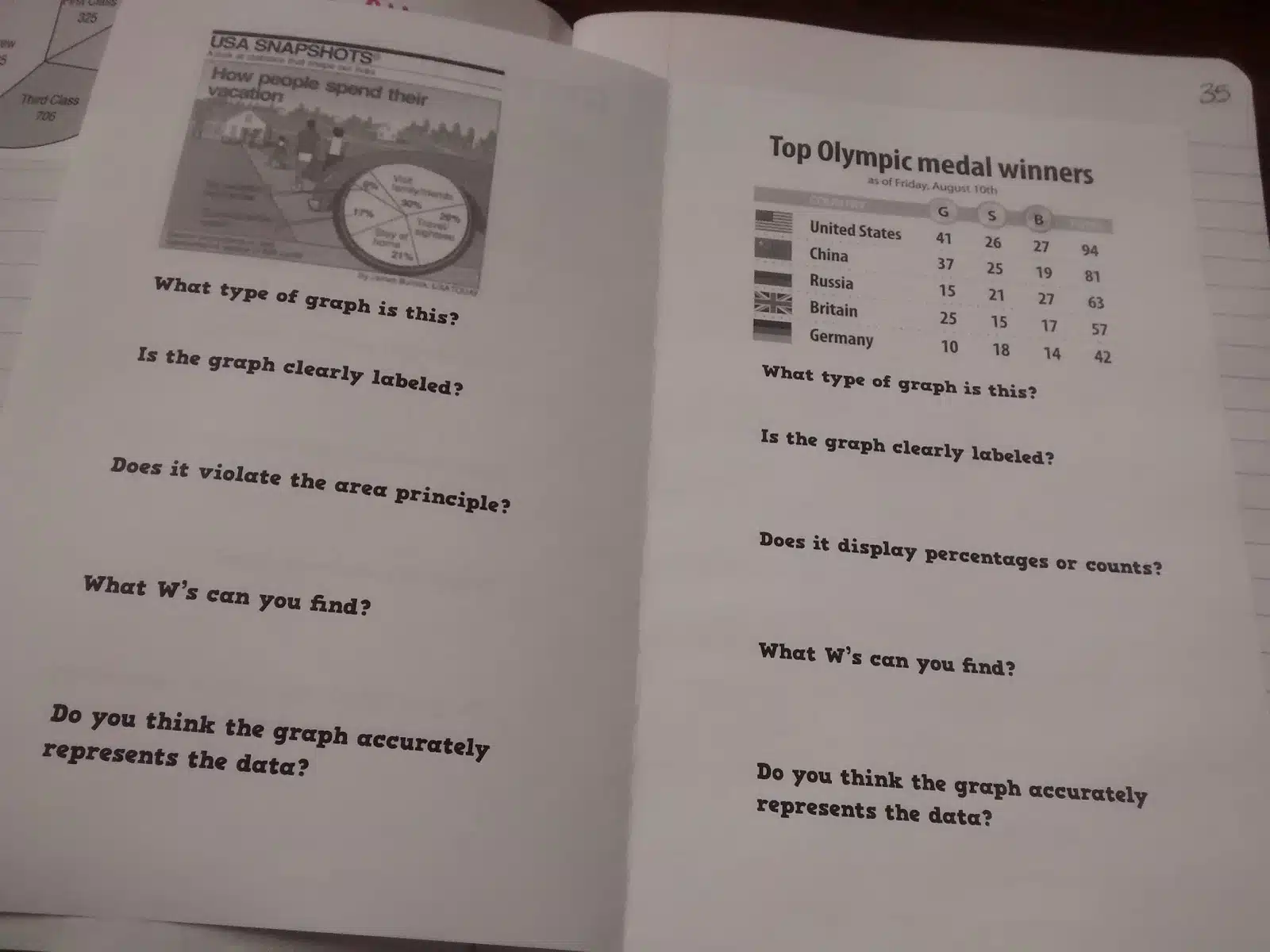 More Activities for Teaching Statistics