I want to share a mathematician's toolbox foldable I made for my students to glue in their interactive notebooks this year.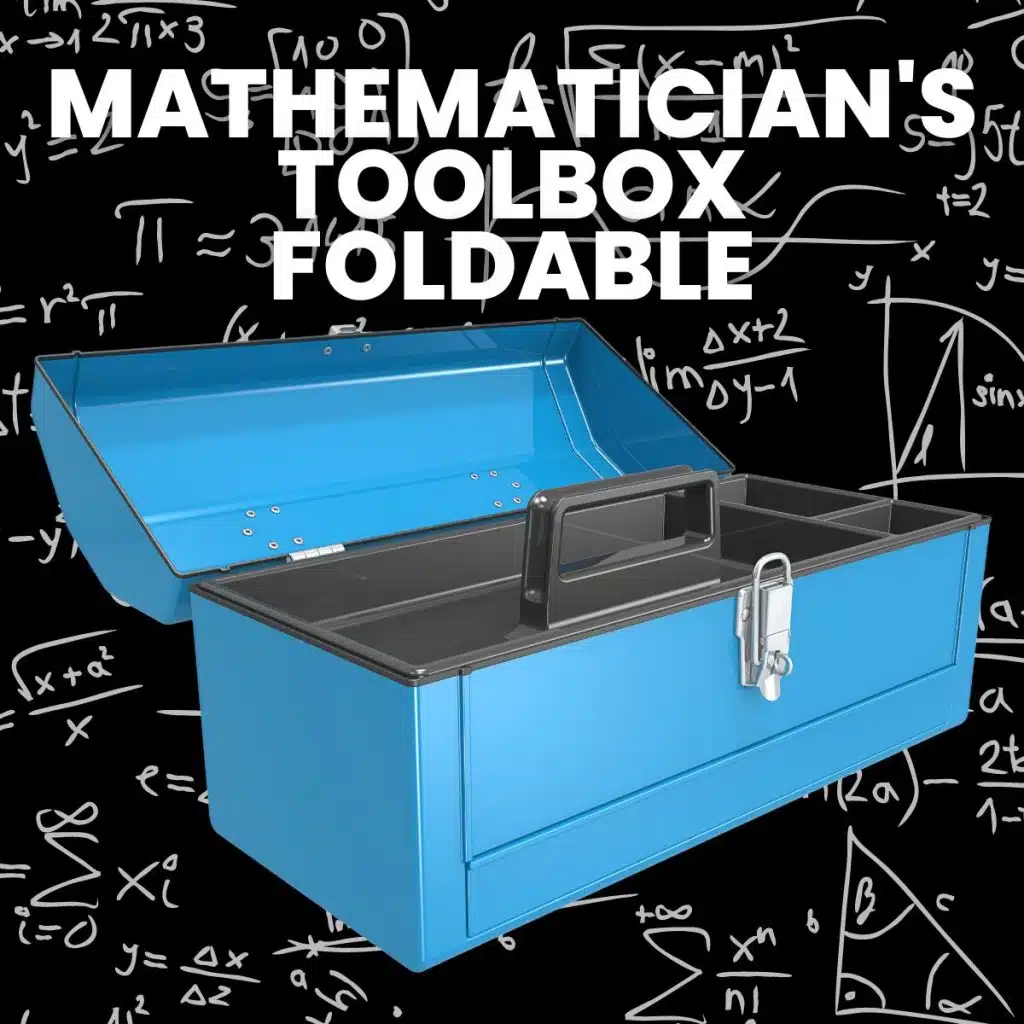 Last year, I had my students leave a blank page at the front of their INBs to glue in a formula sheet. It never happened. Oops… Some of my students were quite stressed out about the page Ms. Hagan made them leave blank and never gave them something to put on it. Making a formula sheet for my students to reference was one of the big things on my to do list for this summer.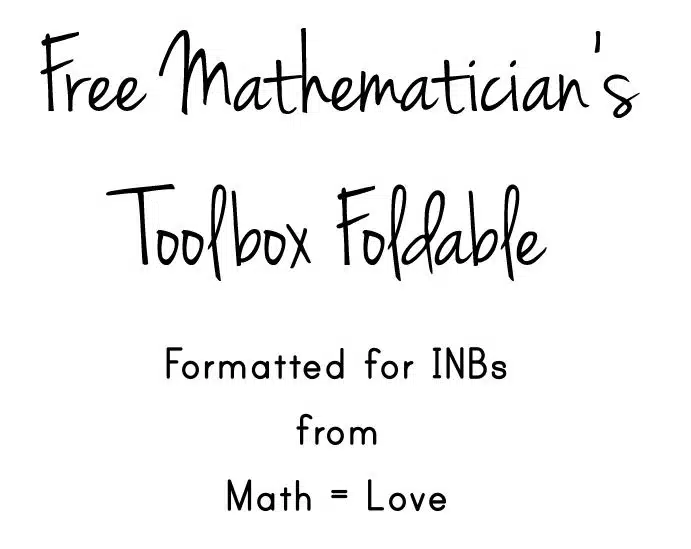 I started to type one by hand, but I quickly gave up on that idea. I decided to turn to google and compile bits and pieces to make the perfect reference for my students. I wanted my students to have easy access to look up perfect squares, perfect cubes, multiplication facts, prime numbers, divisibility rules, common fractions and their equivalent decimals, geometric formulas, and conversion factors.
Outside of Mathematician's Toolbox Foldable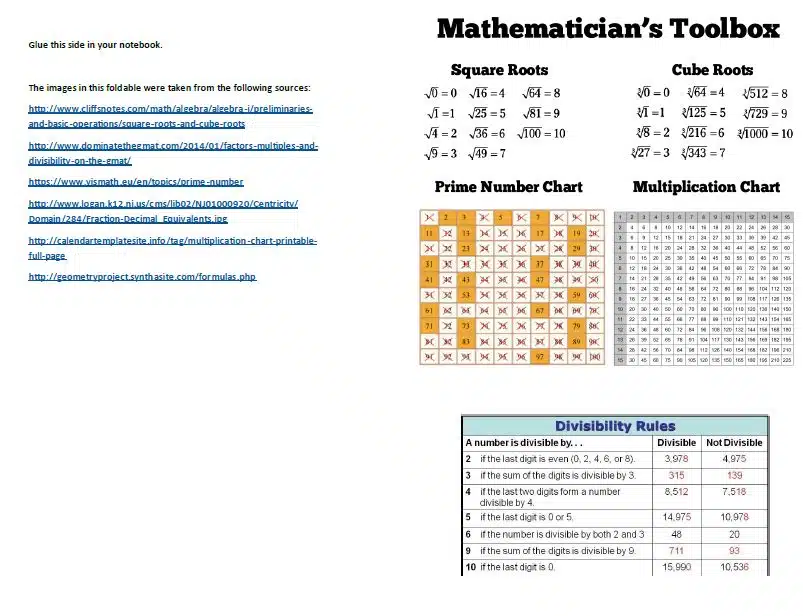 I've included links to where I found each image on the internet in the file. None of these images are my own creation.
Inside of Mathematician's Toolbox Foldable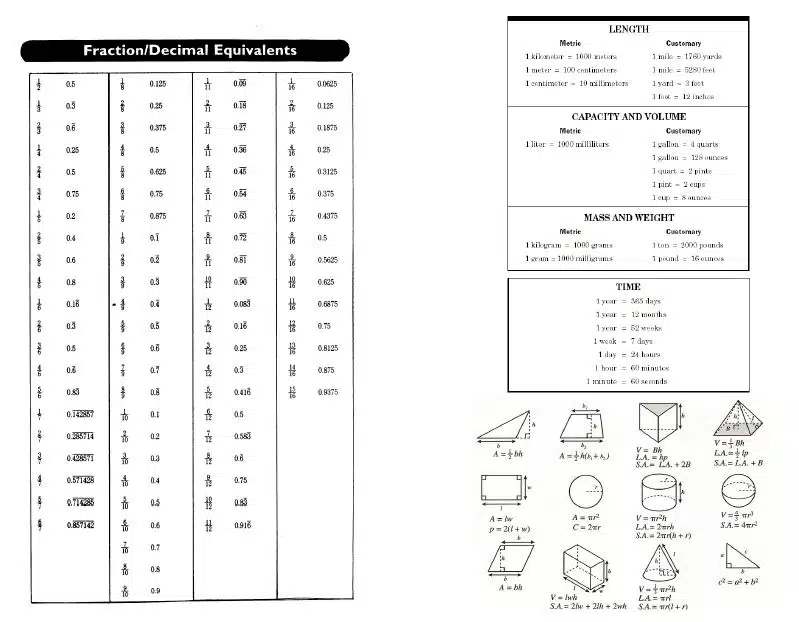 This file is meant to be printed double-sided and folded in half before being glued in a notebook. My students and I refer to this as a "booklet foldable."
More Free Math Reference Charts