I created this practice book to give my trigonometry students practice finding trig ratios of ordered pairs.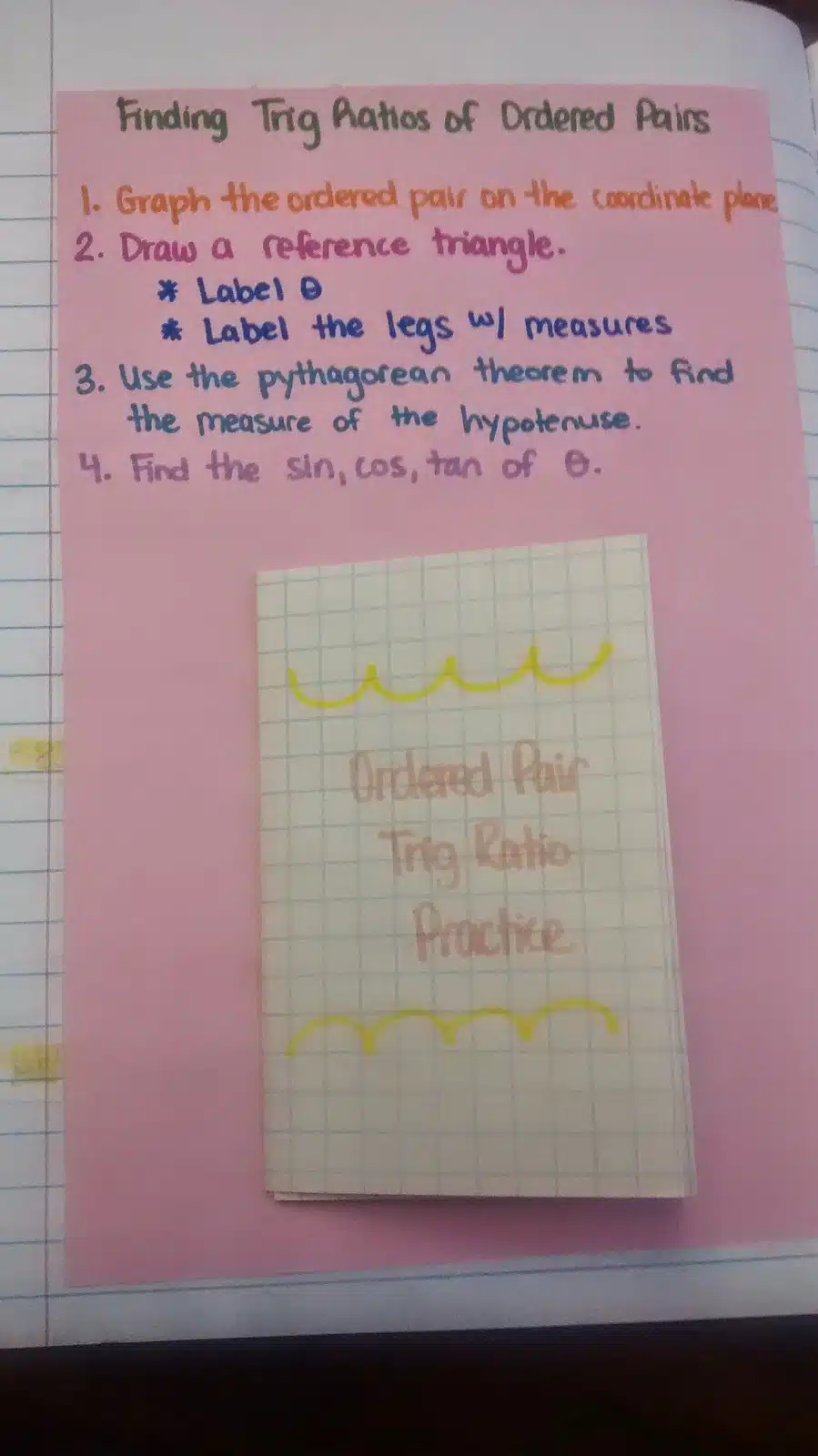 I think I could have done a better job of writing out these steps. Maybe next time I teach trig I will make these steps clearer…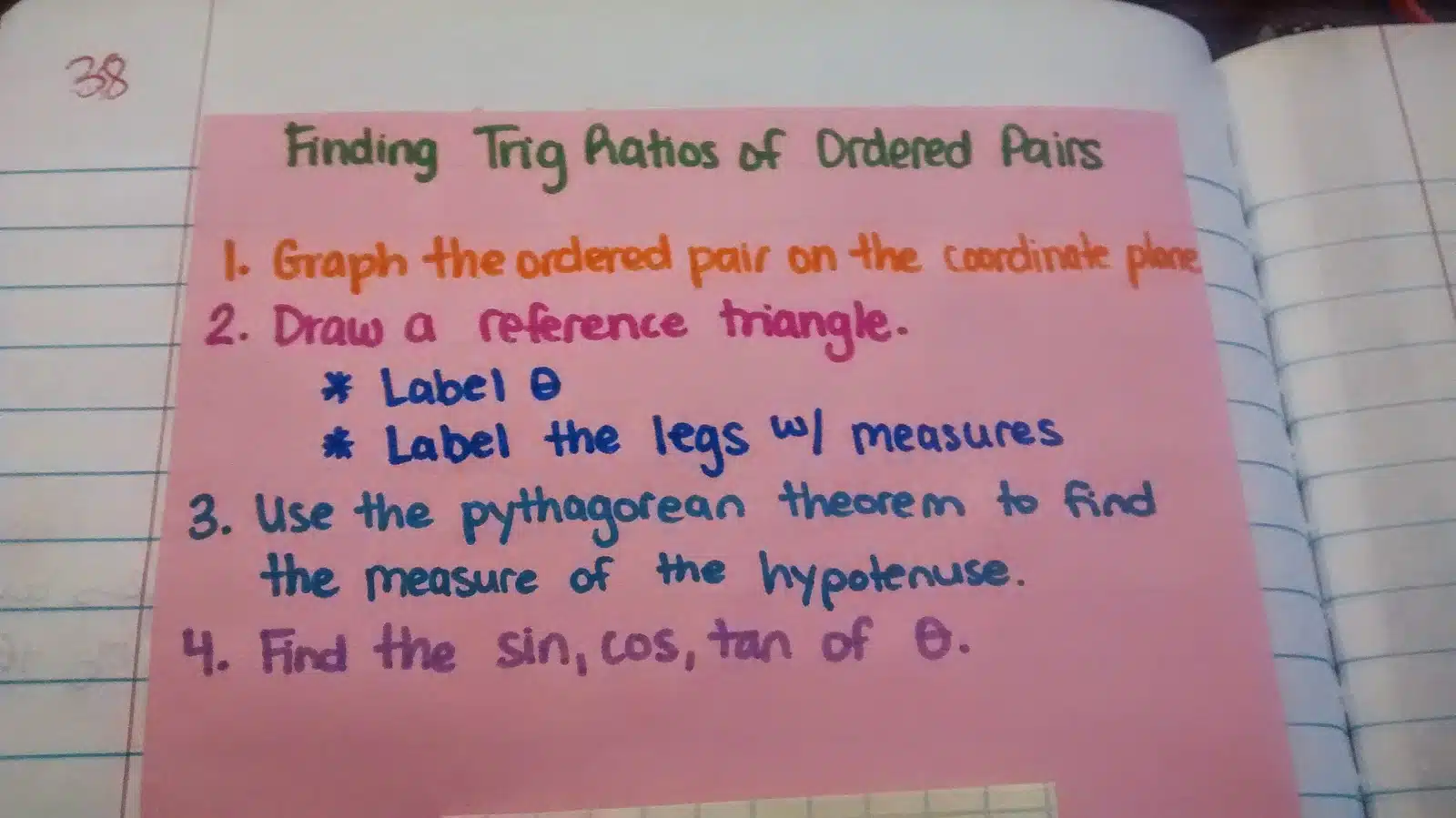 We took a piece of graph paper and folded it into a poof book. This let us fit three practice problems onto our page. I let students pick ordered pairs for the class to work with. I would choose the quadrant, and students could pick any ordered pair in that quadrant. This prevented all of our examples from being in the first quadrant.
First Quadrant Example: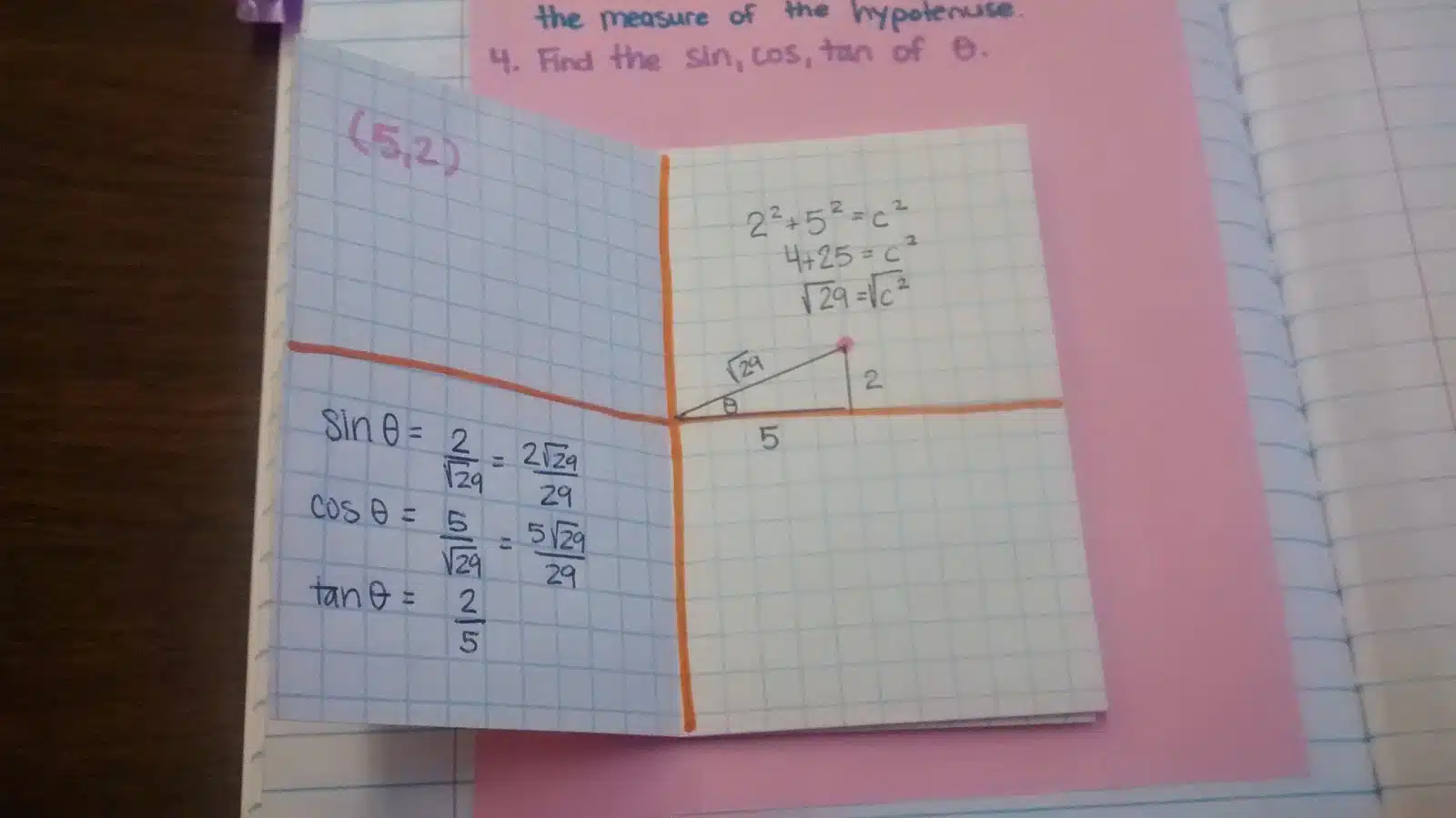 Second Quadrant Example: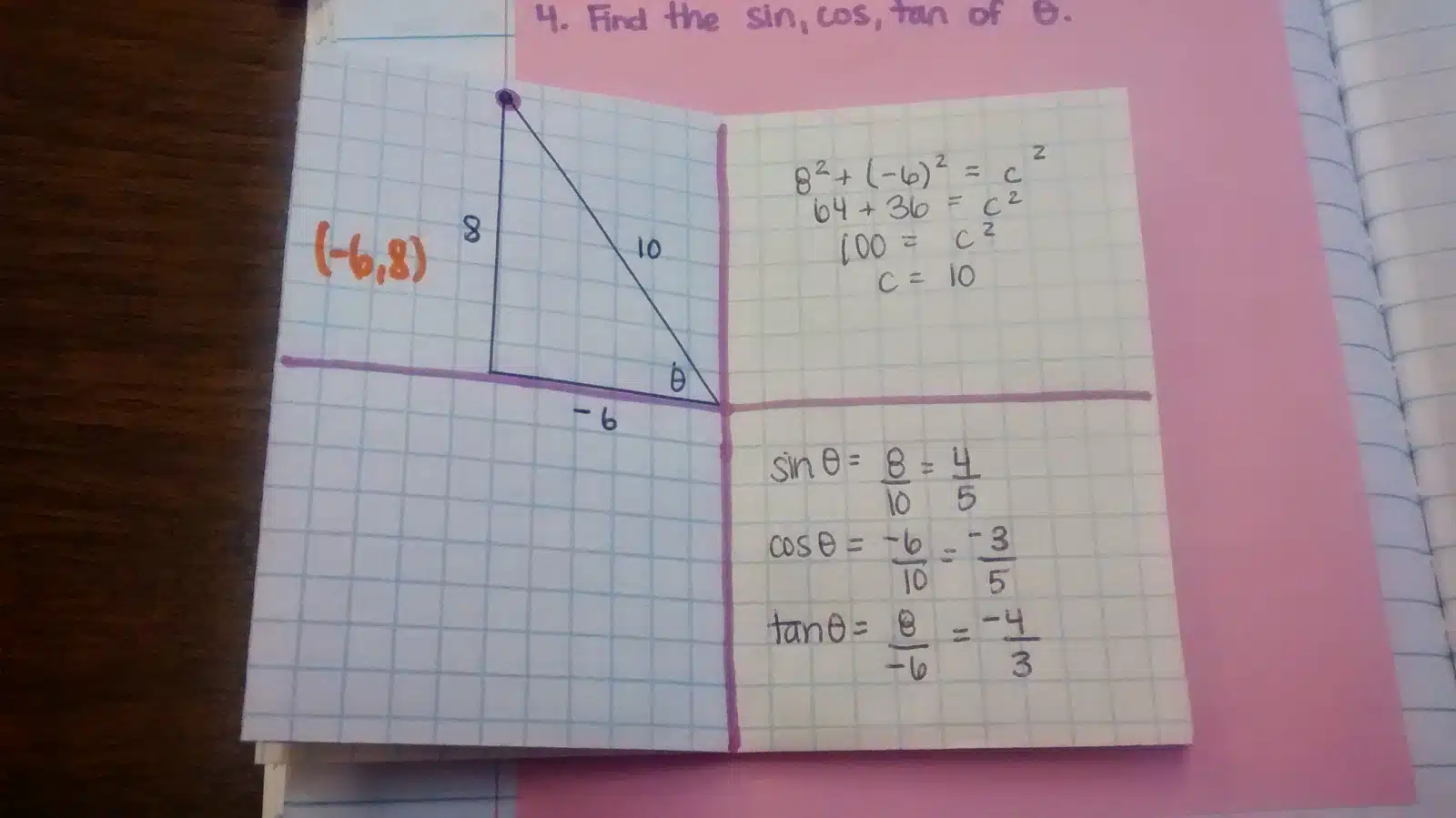 Third Quadrant Example: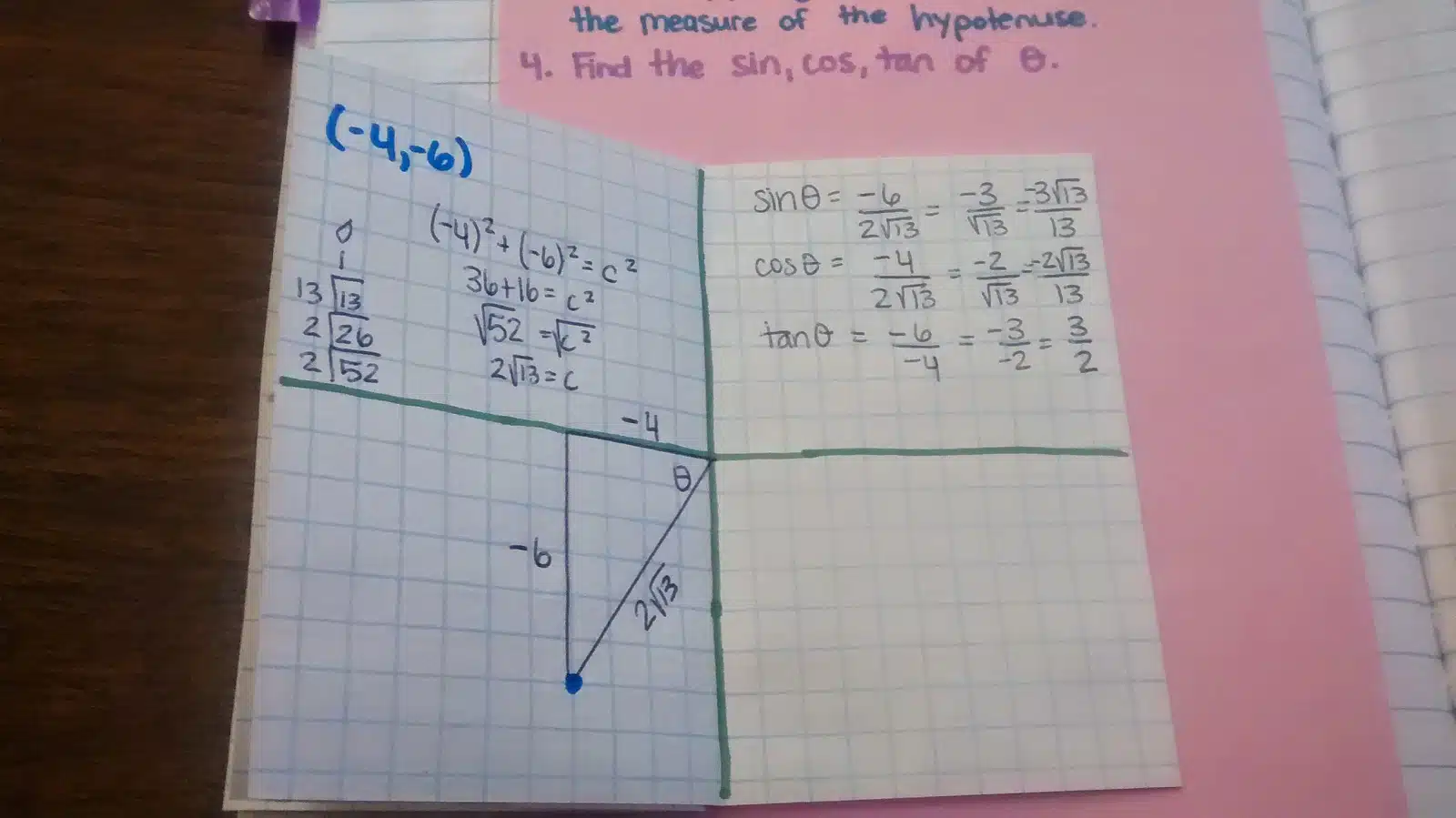 More Activities for Teaching Trigonometry