This blog post contains Amazon affiliate links. As an Amazon Associate, I earn a small commission from qualifying purchases.
Want to check out my favorite Amazon items for the classroom? Check out my Amazon favorites page!
Get in some great counting practice with this roll and color worksheet. Dice and crayons make this a fun practice activity!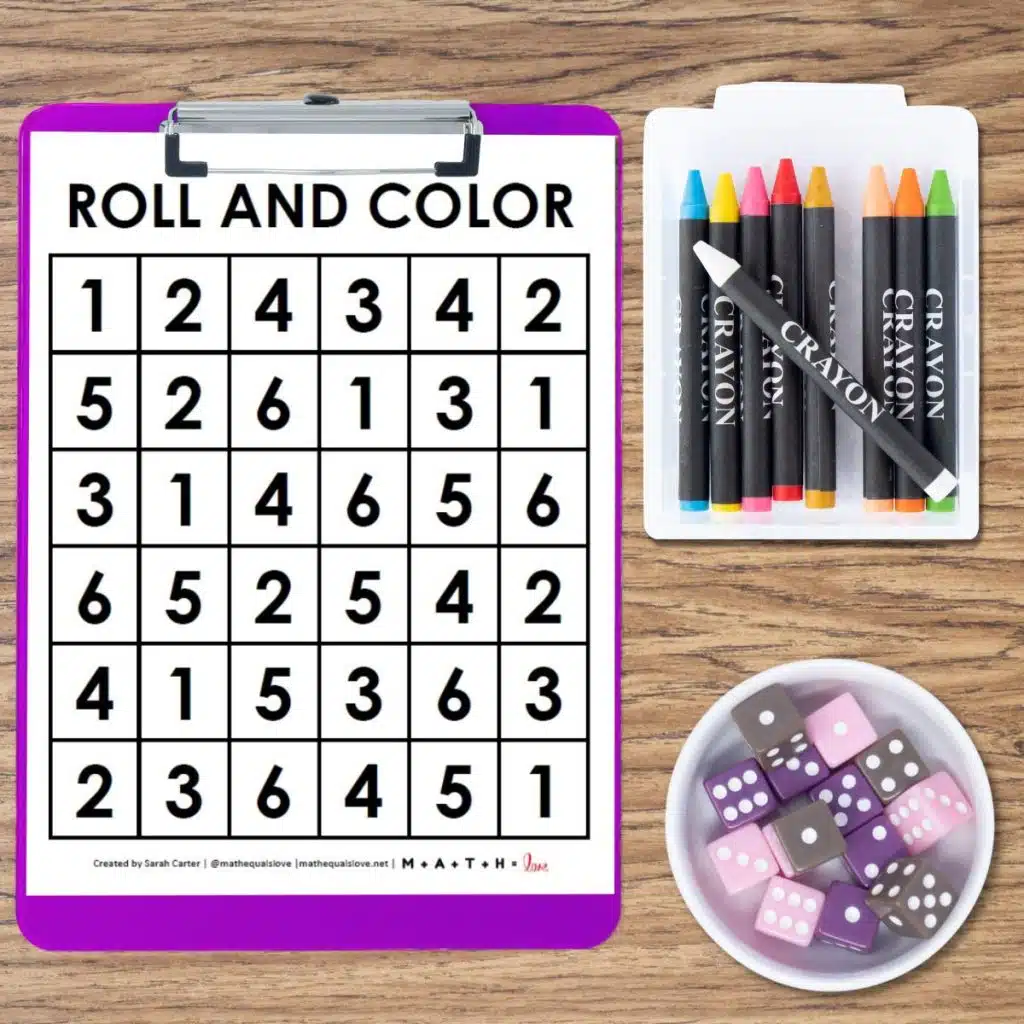 My toddler is currently obsessed with counting. It definitely makes my math teacher heart happy.
He loves playing different games, so I made this roll and color worksheet for him and told him that it was a new game.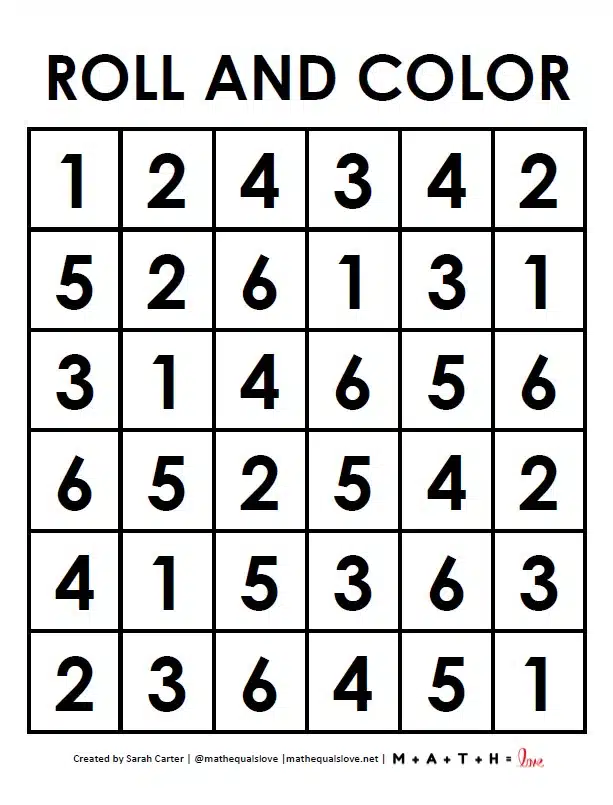 Instructions
Roll a single die.
Count the number of spots (pips) on the die.
Locate that number on the roll and color worksheet.
Color in the number.
Repeat.
How It Went
Well, my three (almost four) year old loved the new game! He almost always enjoys any activities that we do involving dice.
But, I found that his attention span did not last as long as I expected. After rolling the die and coloring in nine squares, he proceeded to take another color of crayon and color in the rest of the worksheet!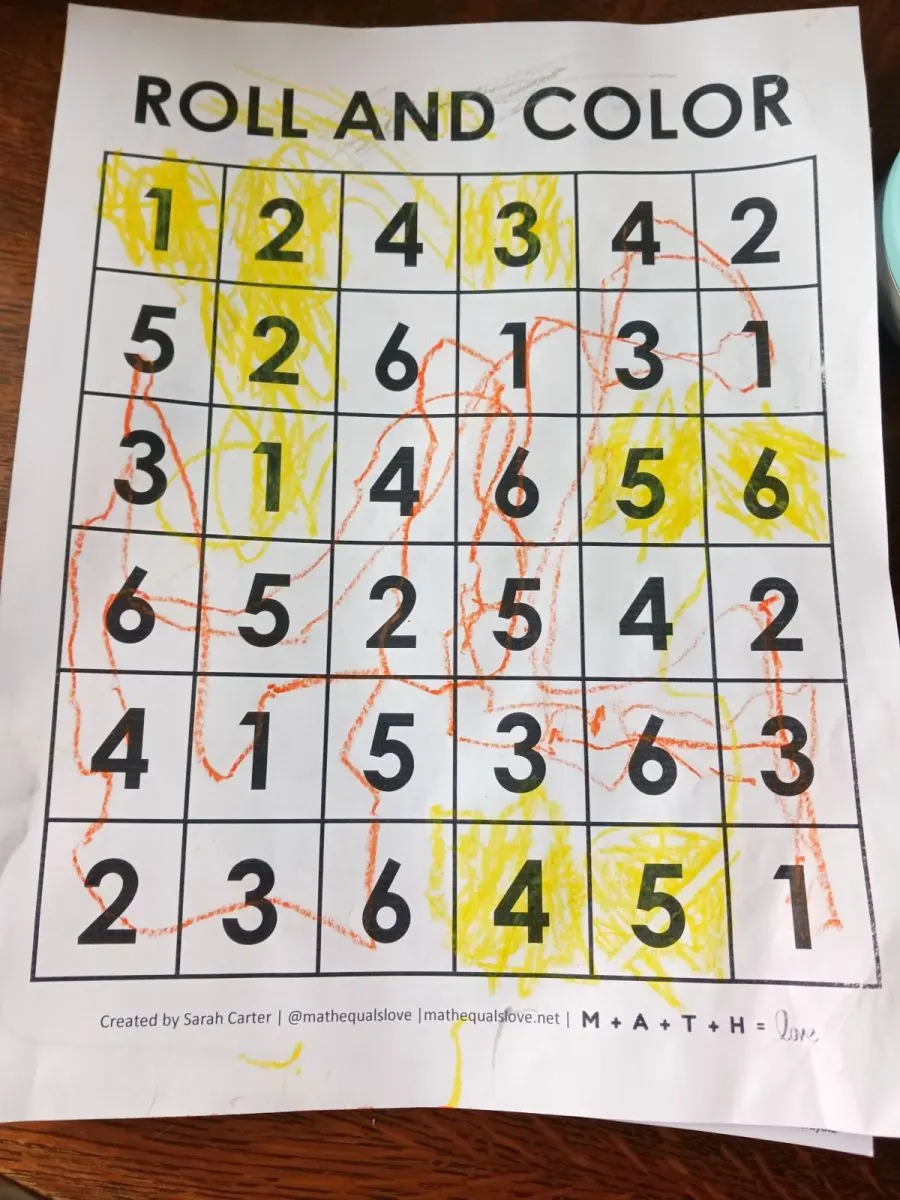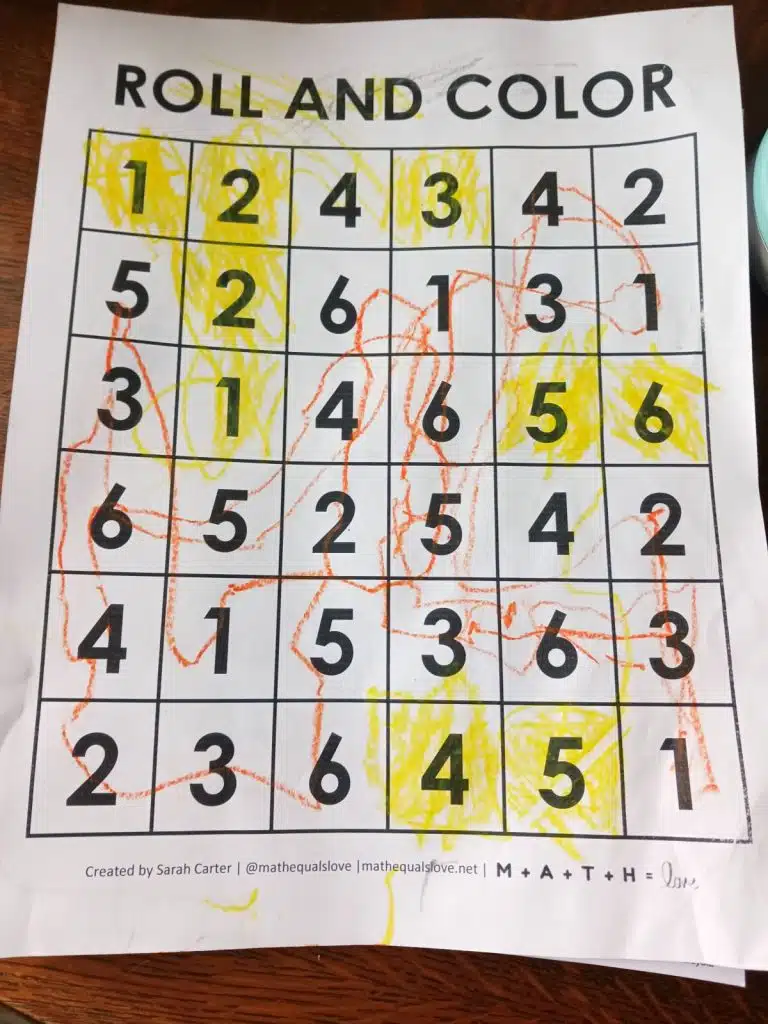 The great thing about this activity is that I can print another copy of the worksheet in a few weeks, and it will be like a brand-new game to him!
Looking for more counting activities? I have also created a count and match worksheet using dice and another count and match worksheet using ten frames.
More Elementary Math Resources