One of the newest additions to my classroom decor this year was a collection of mini origami models I created from sonobe units.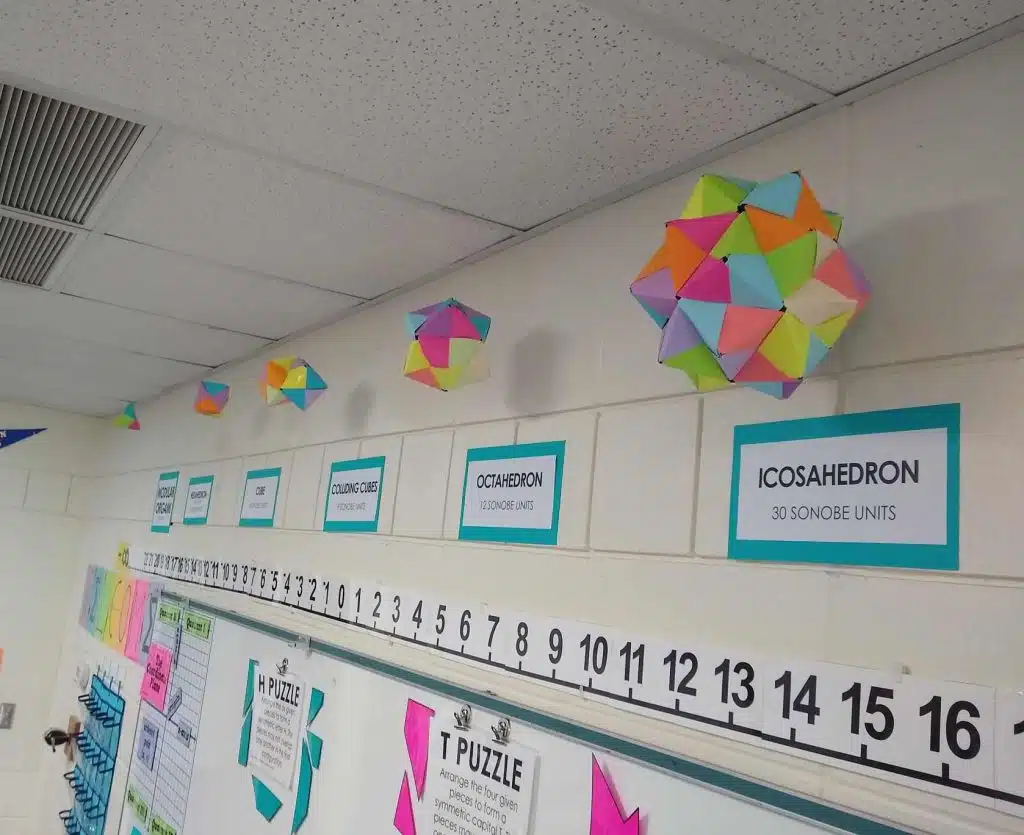 Previously, I have shared about the large sonobe models I have hanging from my ceiling. Those models are made with 8.5″ squares of paper.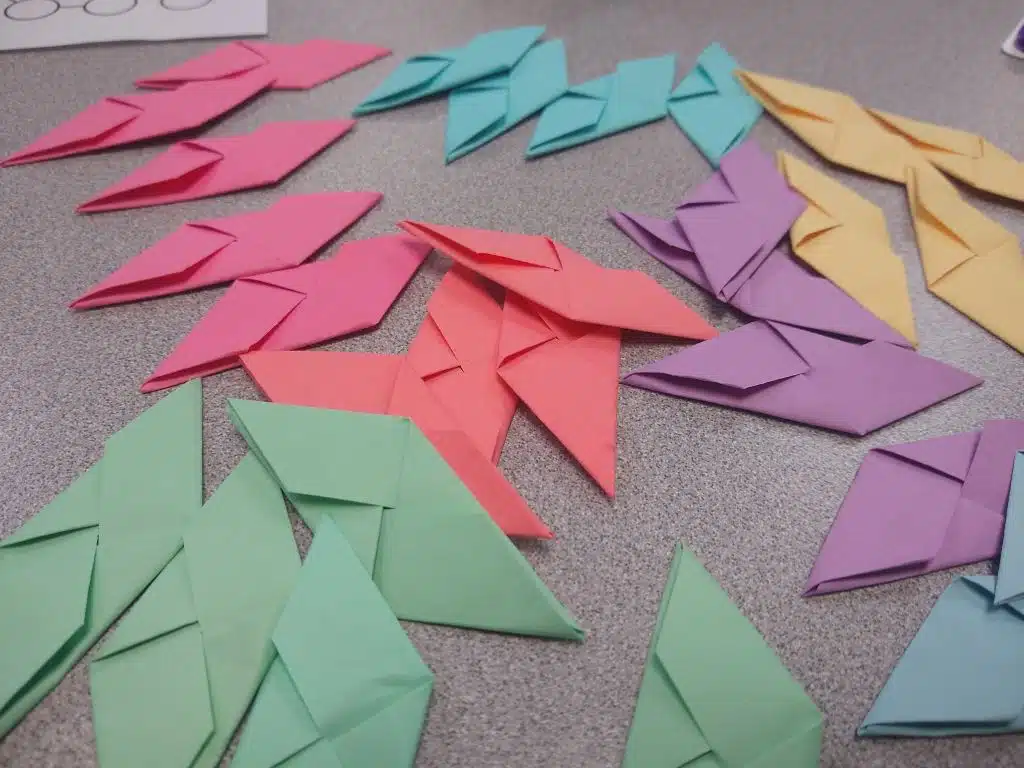 If you cut these 8.5″ squares of paper from regular, letter sized paper, you will end up with 2.5″ strips of paper leftover. I cut these strips into 2.5″ squares and use them to make mini sonobe units. Not sure how to make a sonobe unit? I recommend these excellent instructions from Maths Craft New Zealand.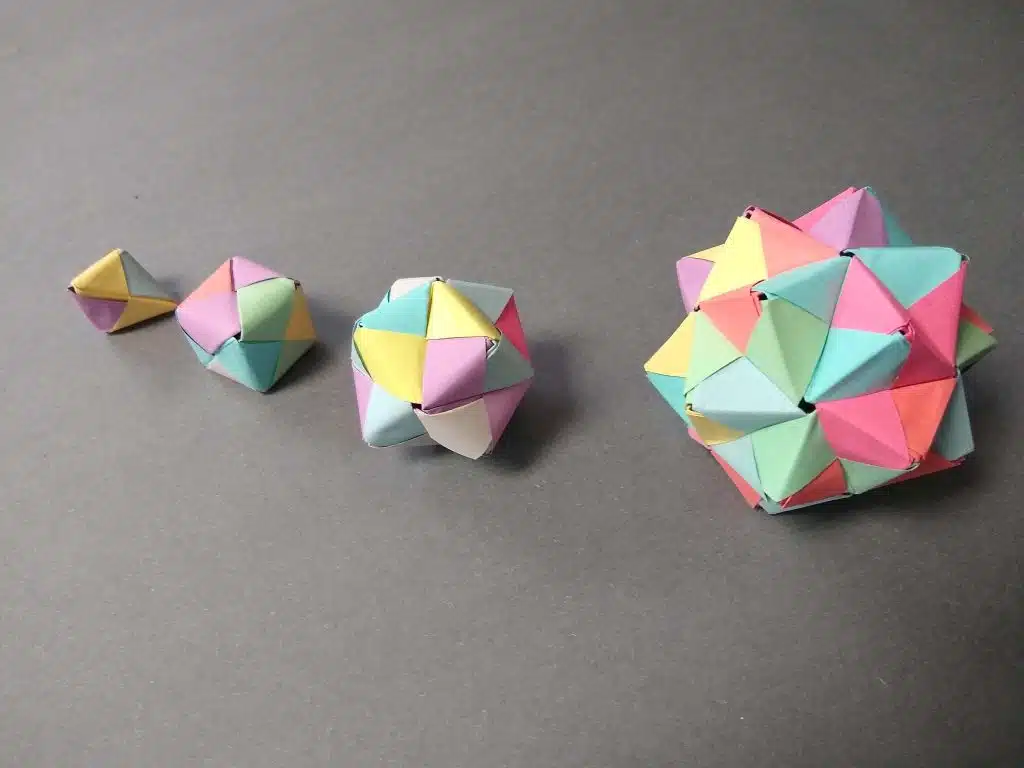 These make some very cute, mini origami models!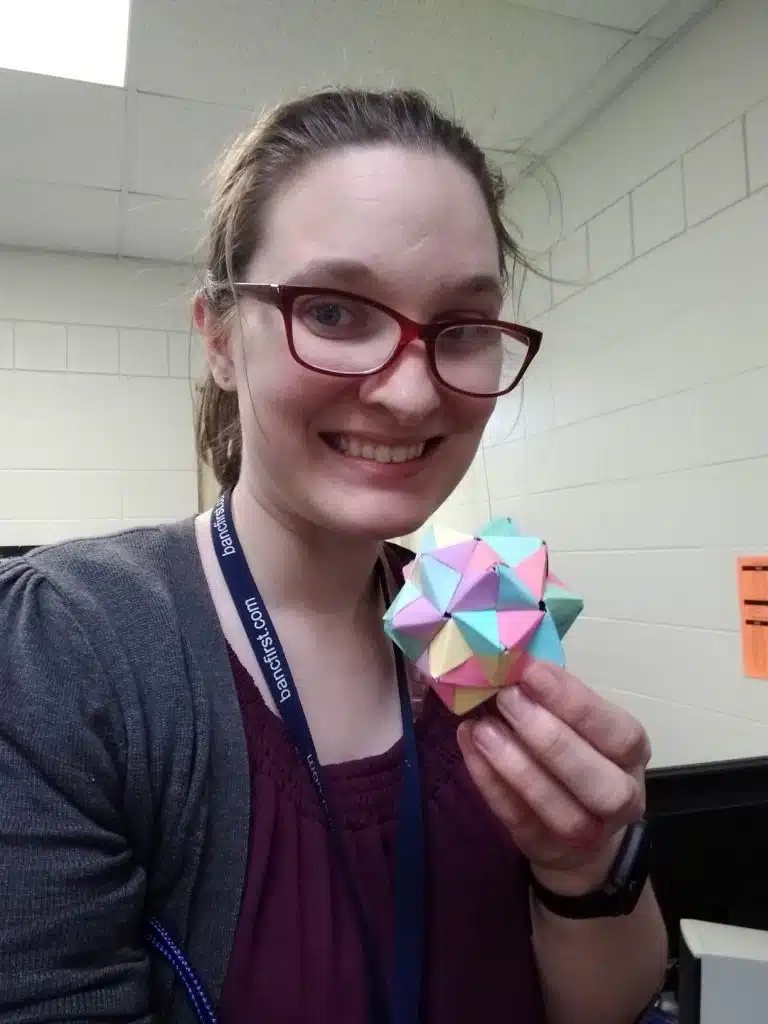 I have my collection of mini origami models sitting on my filing cabinet, and it always catches the interest of students whenever they come over by my desk. I had a student try and make some even smaller models from sonobe units. He succeeded to make a hexahedron and cube, but assembly was nearly impossible.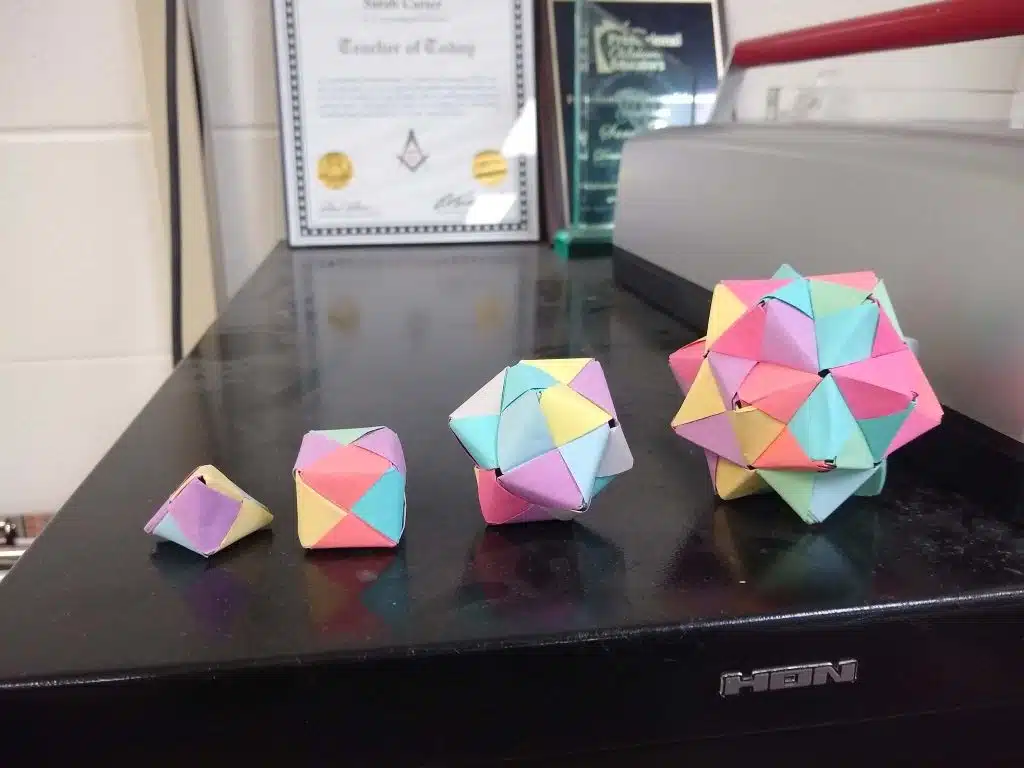 2.5″ squares are a great size for creating small units that are still accessible for students to complete.