This blog post contains Amazon affiliate links. As an Amazon Associate, I earn a small commission from qualifying purchases. This comes at no cost to you. Thanks for your support of Math = Love!
The Dazzle Star is a modular origami project designed by Michael G. LaFosse.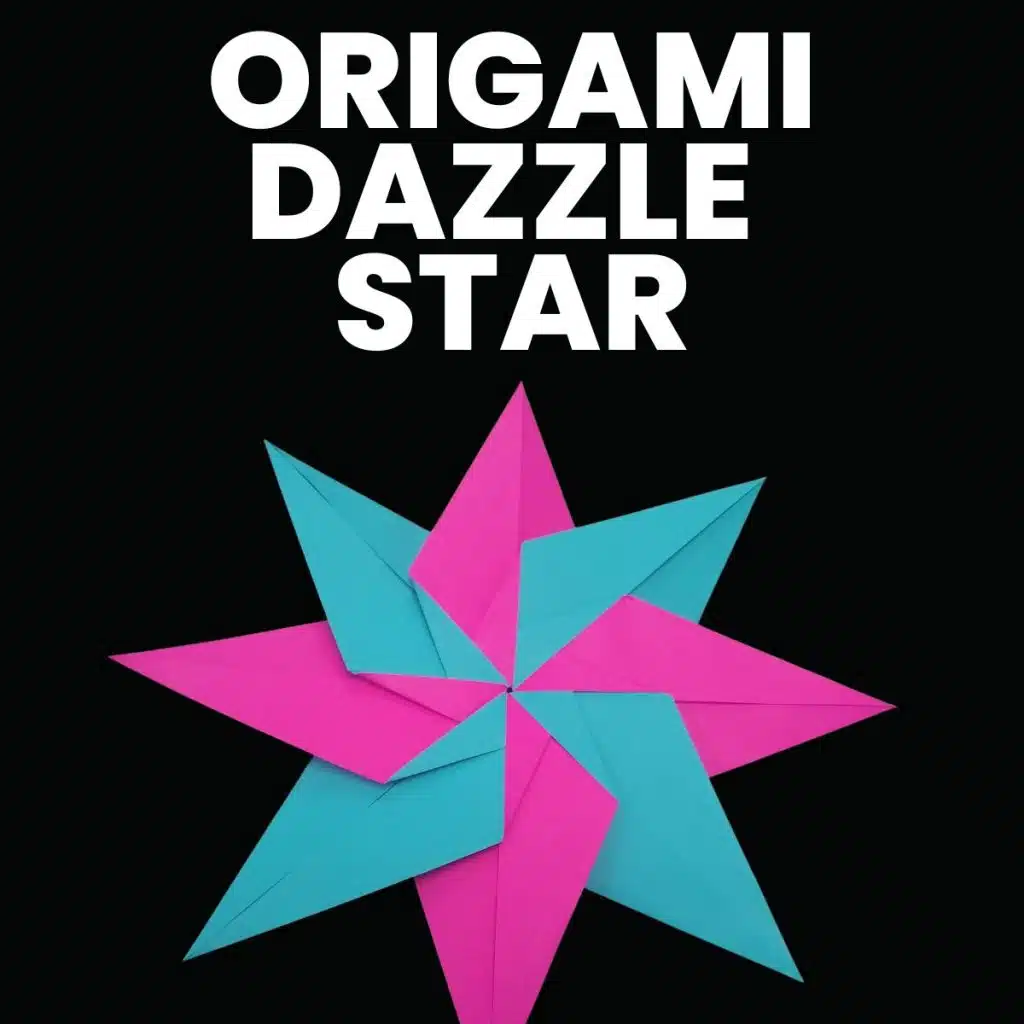 I discovered the Dazzle Star in the Geometric Origami Mini Kit published by Tuttle. I have not purchased the actual kit myself. But, I was able to read the book and access the designs through my Scribd membership (free 60 day trial if you sign up with this link!).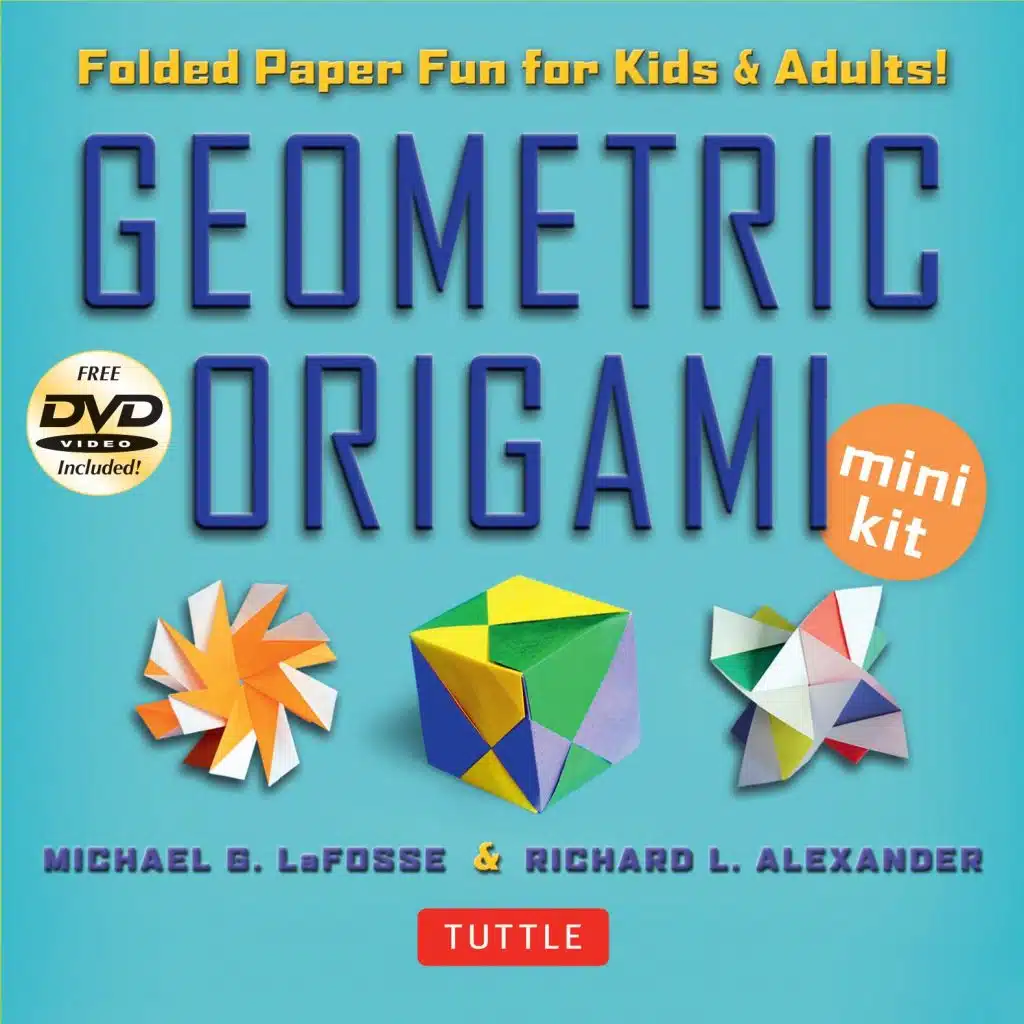 The actual physical book is rather small (it fits in a DVD case), so it is most likely a much easier read on the computer, anyway. The origami paper that comes with the mini kit is 3.5″ which is quite small, especially for someone just beginning with origami. I think it could still make a great gift for a budding origami enthusiast, though.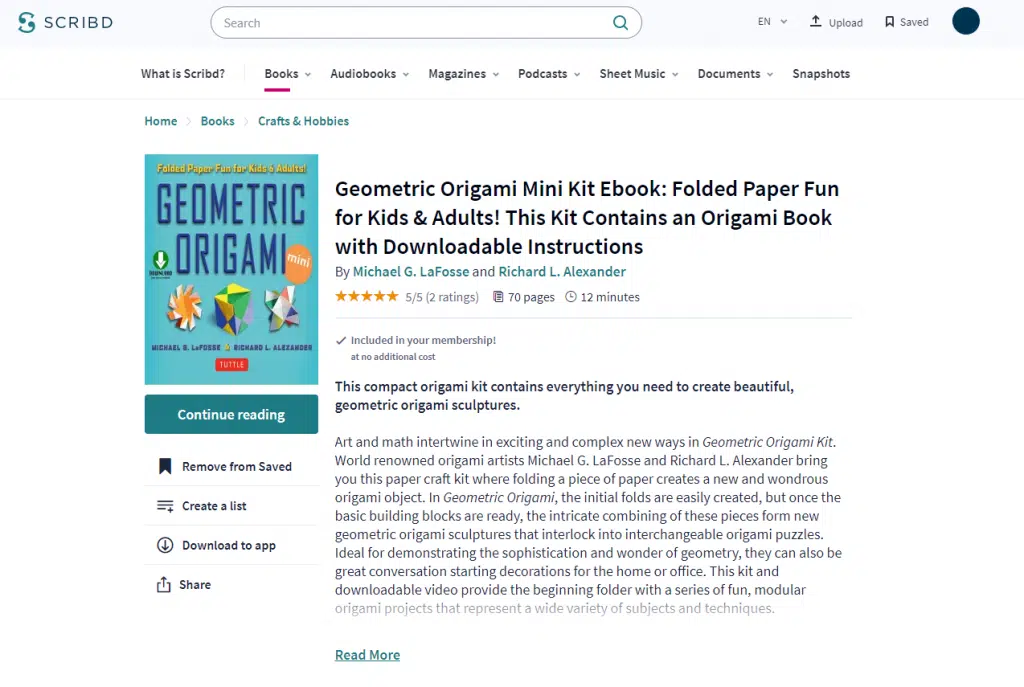 The Amazon Preview for the Geometric Origami Mini Kit actually features all of the pages with the instructions for two of the projects. I will not share the instructions here since they are copyrighted, but you can click over to Amazon to read them in the sample pages.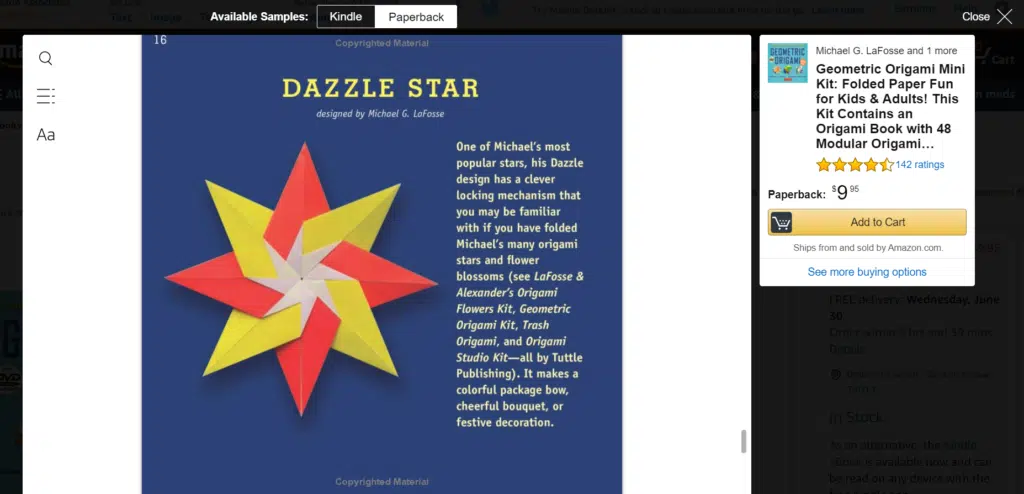 If you are okay following video instructions, Michael G LaFosse has shared a video of how to build the pieces and construct the Dazzle Star on Tuttle Publishing's website. I found the video helpful even with the written directions. LaFosse even gave some helpful tips in the video on constructing the Dazzle Star that weren't in the written instructions.
I made my Dazzle Star from 8 pieces of 24 lb Astrobrights paper. I especially like the colors in their "Joyful" Collection. Like the example in the book, I used two different colors for my star.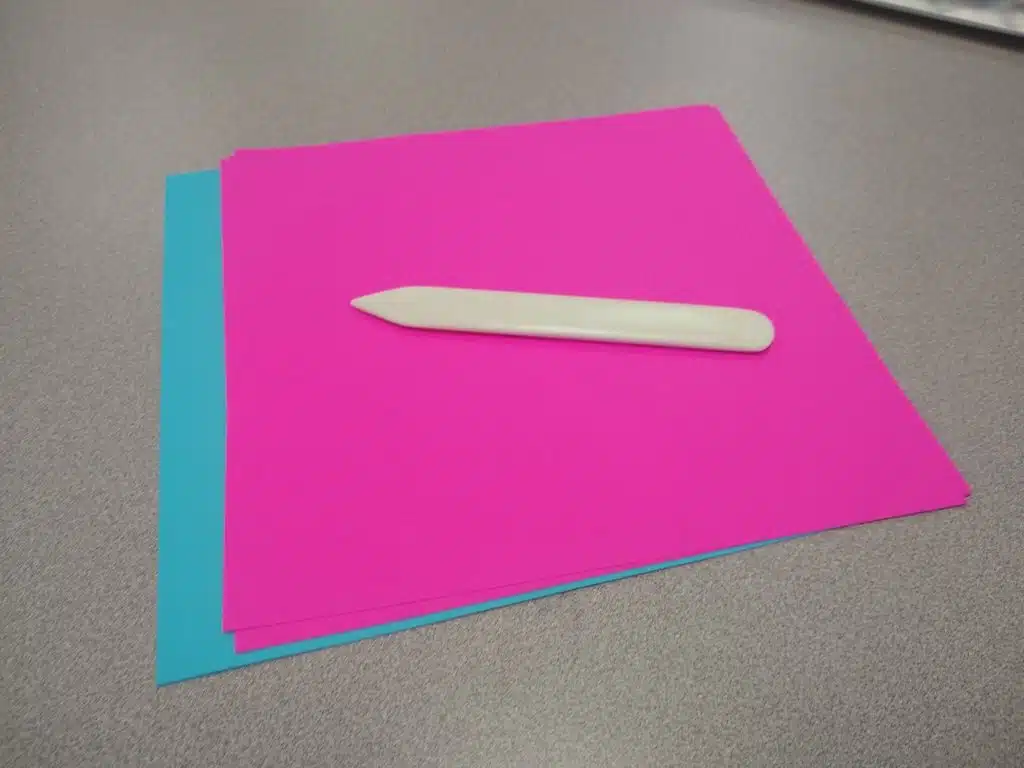 I also used a bone folder to make my folds crisp and clean. This has made such a difference in the quality of my origami creations.
I added my finished Dazzle Star to my Origami Bulletin Board.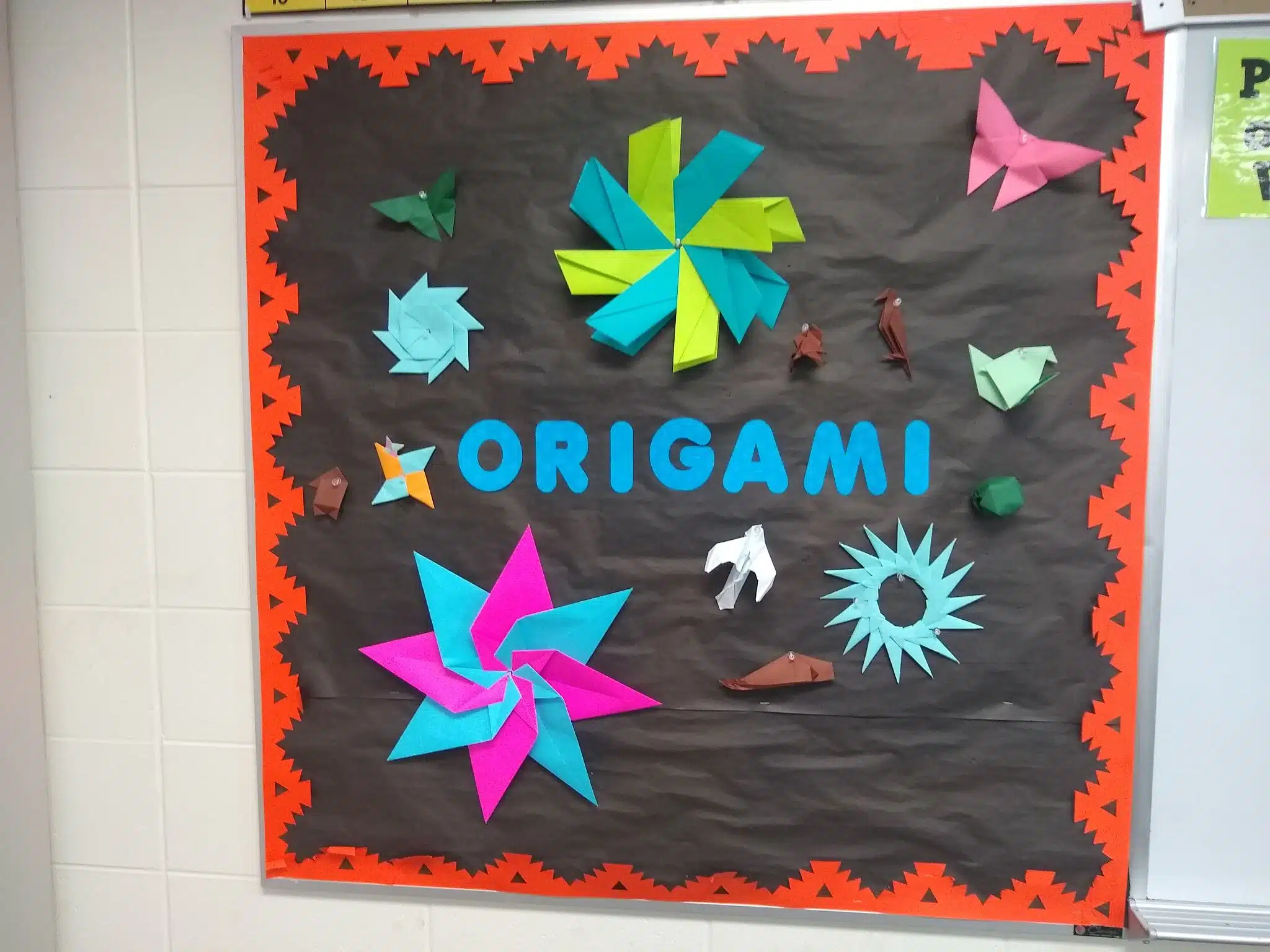 I used this as one of the origami projects I did with students in my Origami Fun Day Activity. I still need to blog about all of the activities we did on that day.
I had one student choose to make a Dazzle Star. Most of my other students chose to make either Sonobe Cubes and Icosahedrons or Columbus Cube Towers.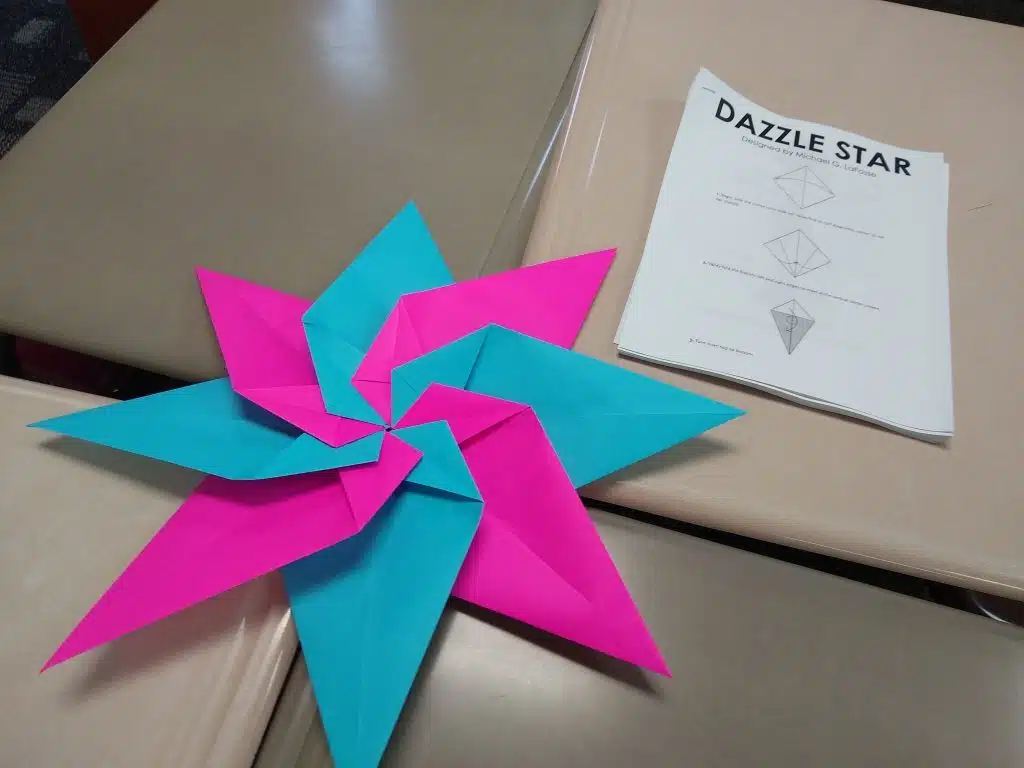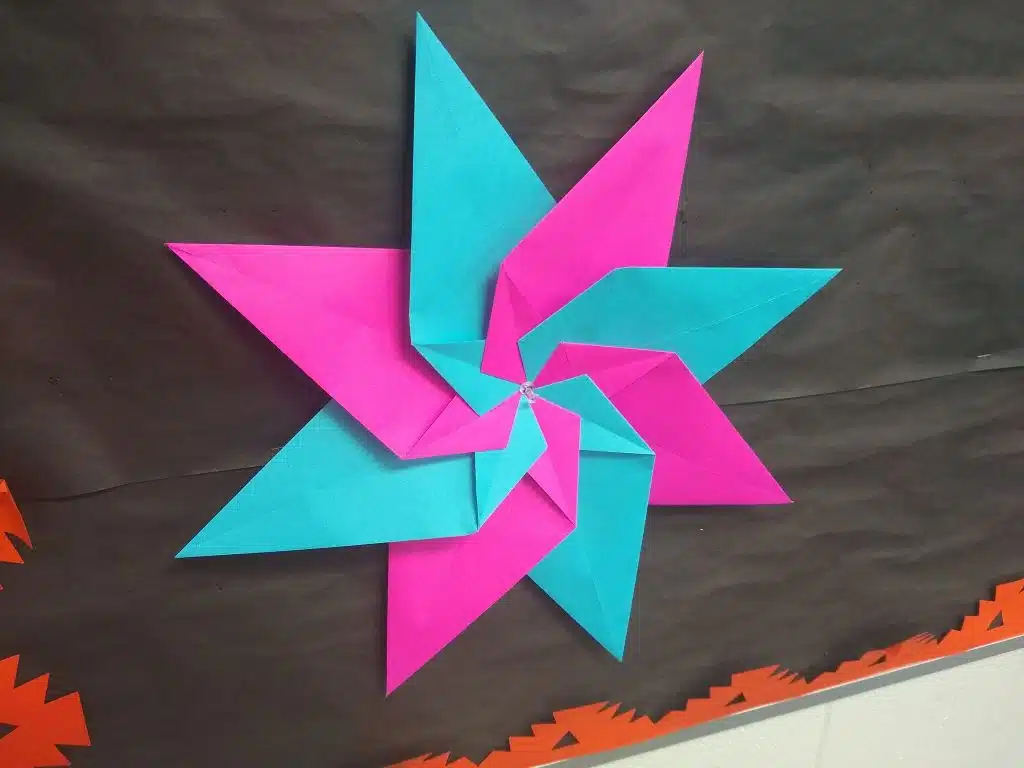 I like that the finished Dazzle Star has two different appearances based on which side you choose to display. I prefer this side: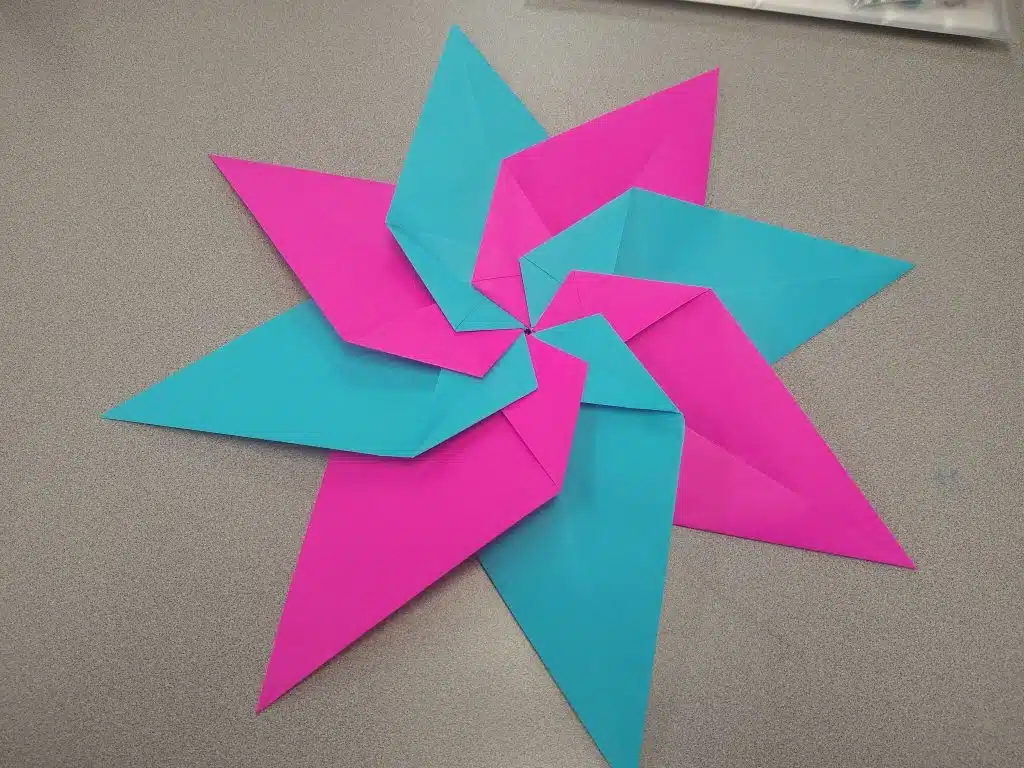 But, I gotta admit that this side looks pretty cool, too.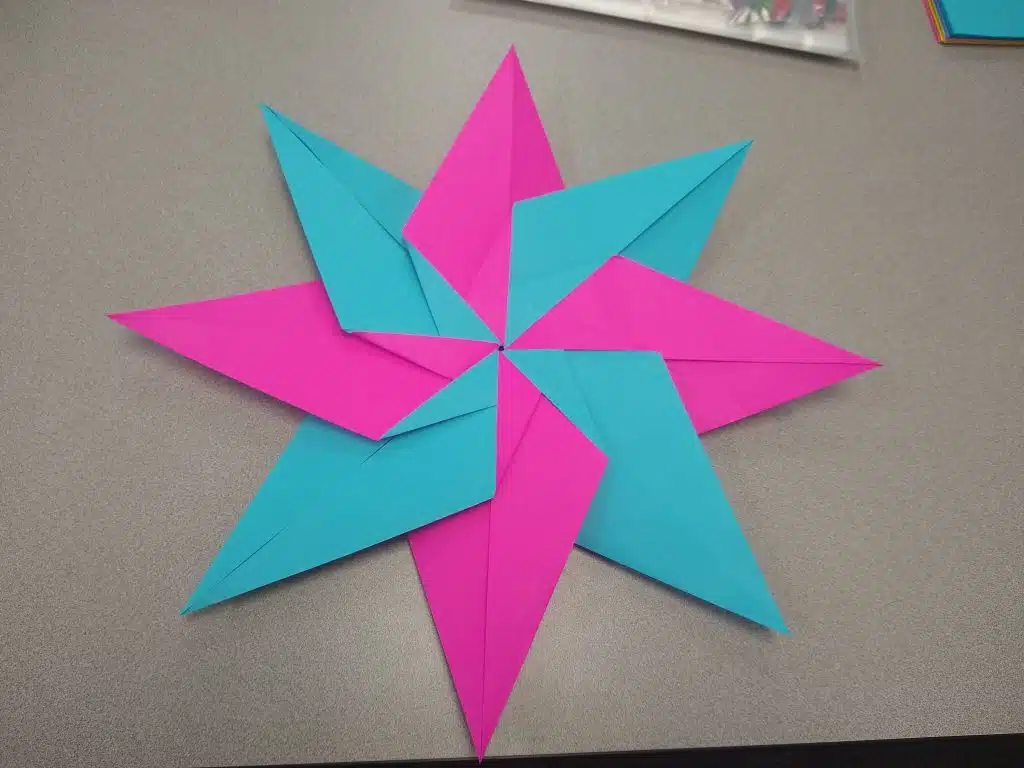 The 8.5″ squares of paper I used created quite a large origami project.
Each Dazzle Star is made of 8 origami modules.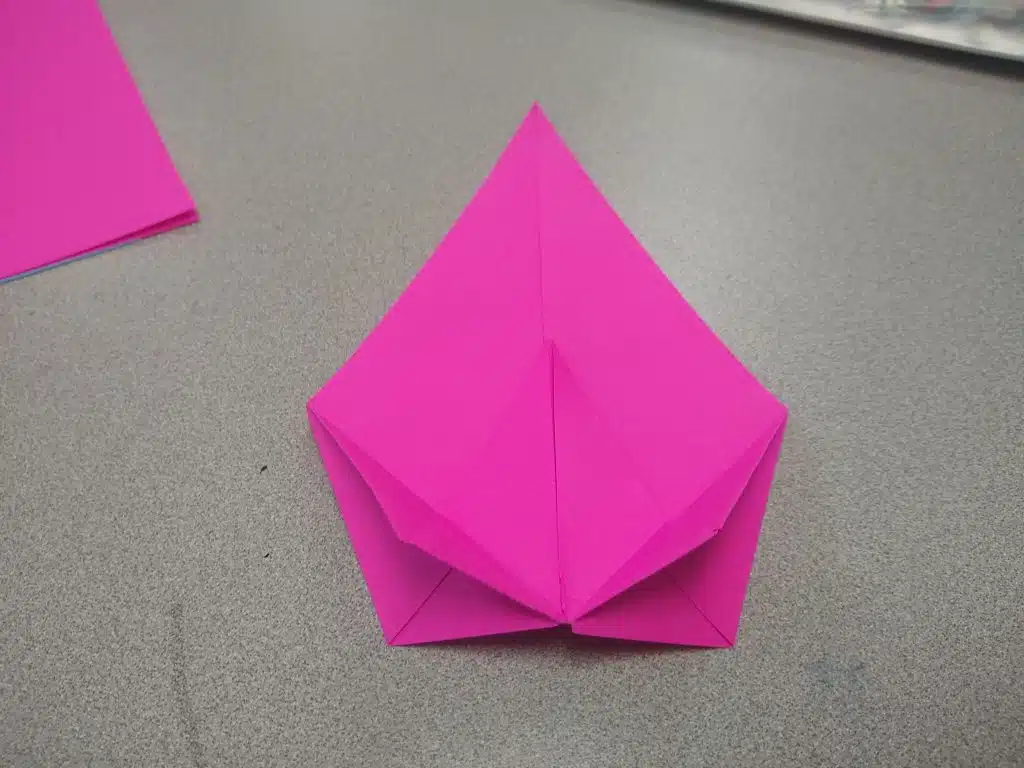 To make a two-color Dazzle Star, you will need four modules in each color.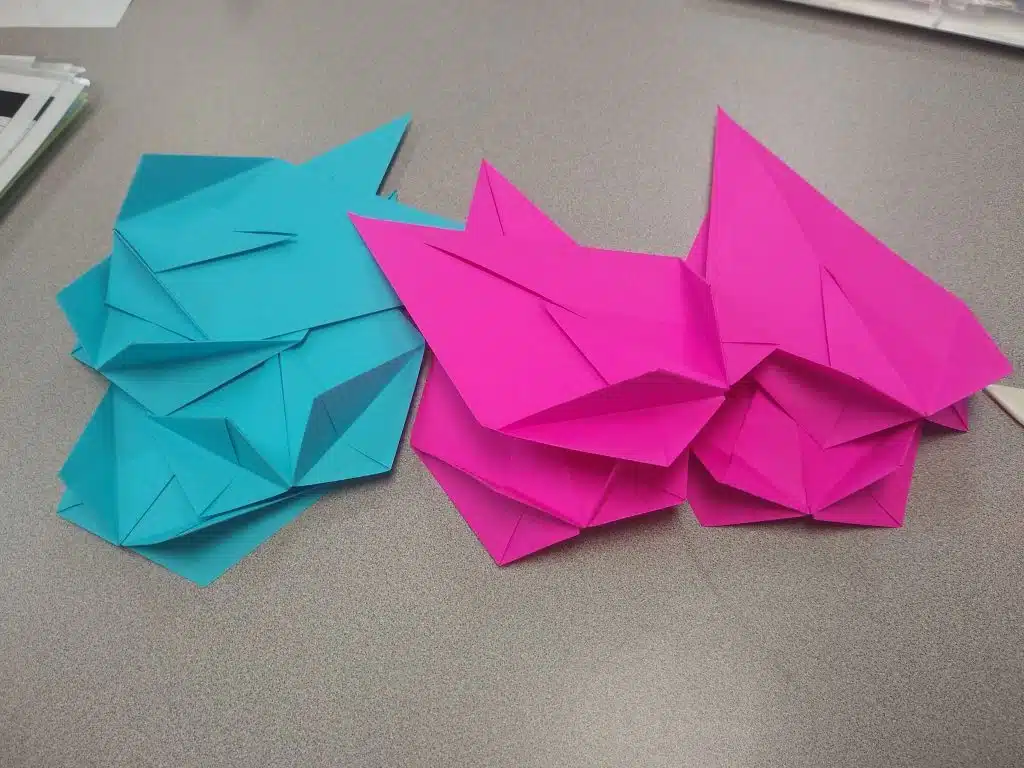 Join the modules (as shown in the linked video above) to make two halves.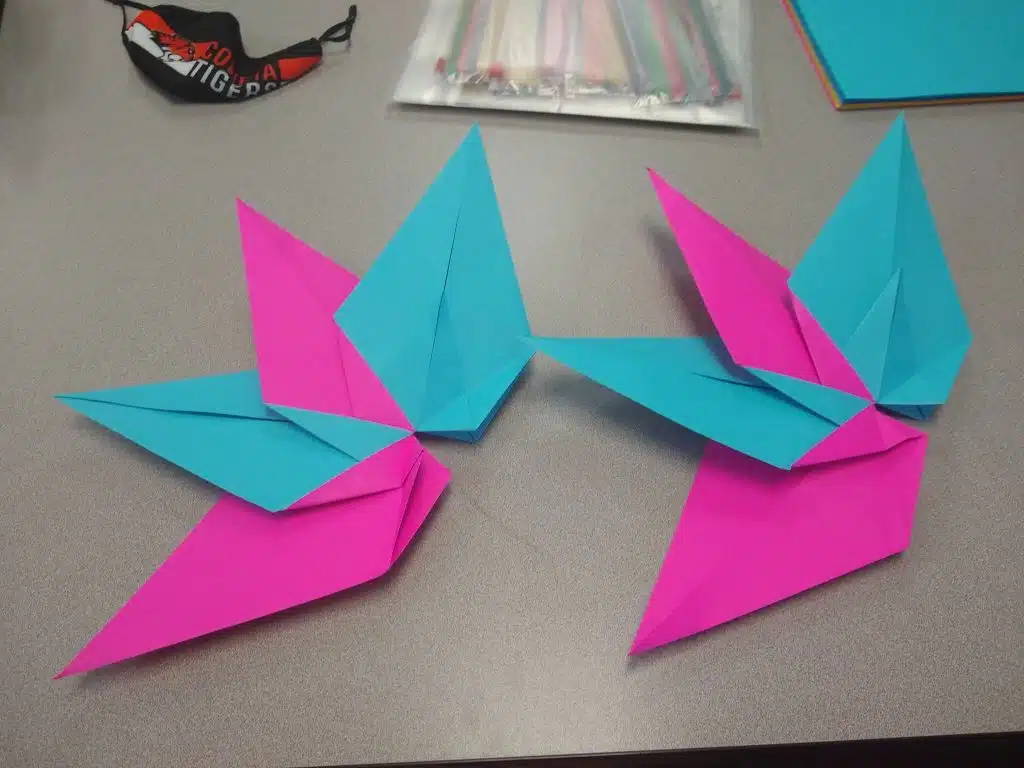 Then, join the halves into a complete Dazzle Star.