This blog post contains Amazon affiliate links. As an Amazon Associate, I earn a small commission from qualifying purchases.
Want to check out my favorite Amazon items for the classroom? Check out my Amazon favorites page!
The Harlequin Cube (designed by Michael G. LaFosse) is a variation on the Sonobe Cube. I've been playing around with modular origami (also called unit origami) since my first year of teaching.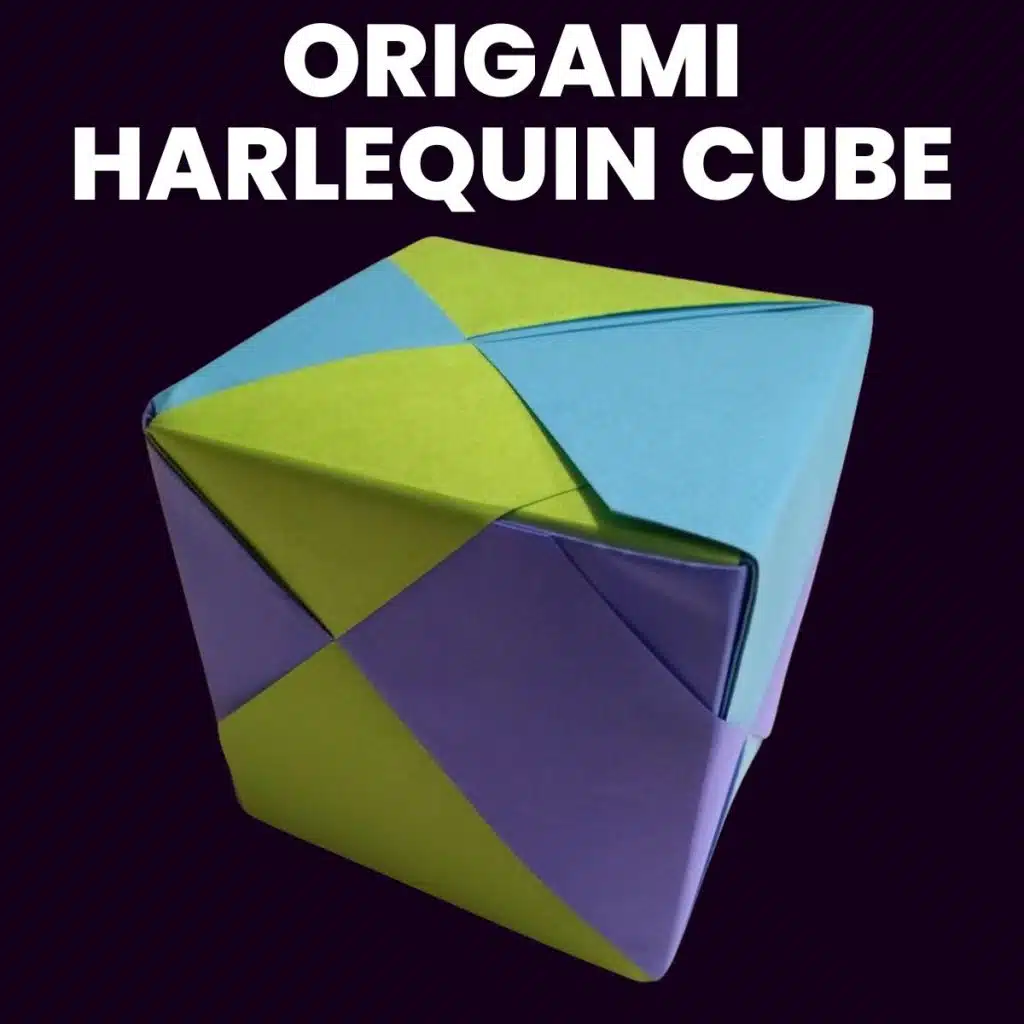 The first piece of modular origami that I learned to fold was a Sonobe Cube. Since then, I've taught hundreds of students to fold them.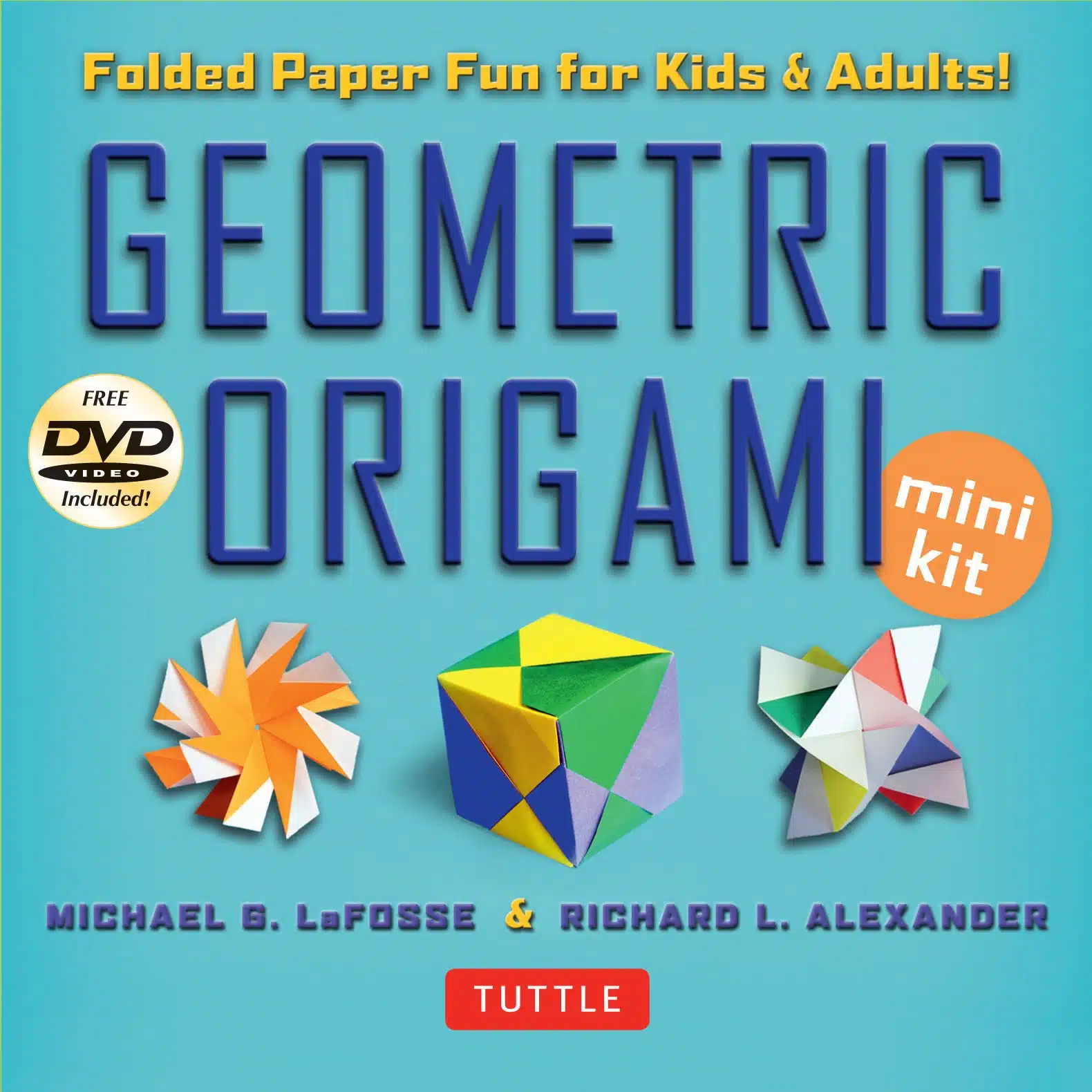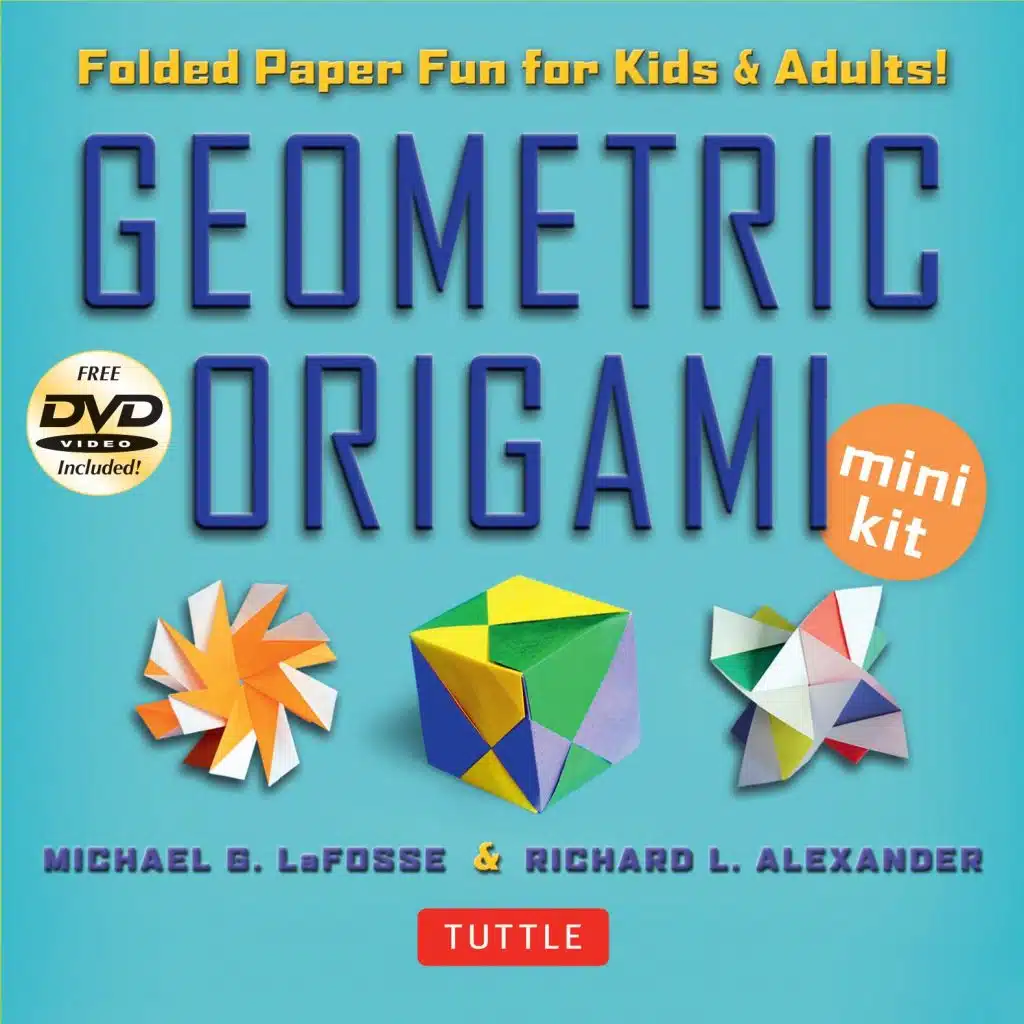 The Harlequin Cube is the first project in the Geometric Origami Mini Kit published by Tuttle. I have not purchased the actual kit myself. But, I was able to read the book and access the designs through my Scribd membership (free 60 day trial if you sign up with this link!).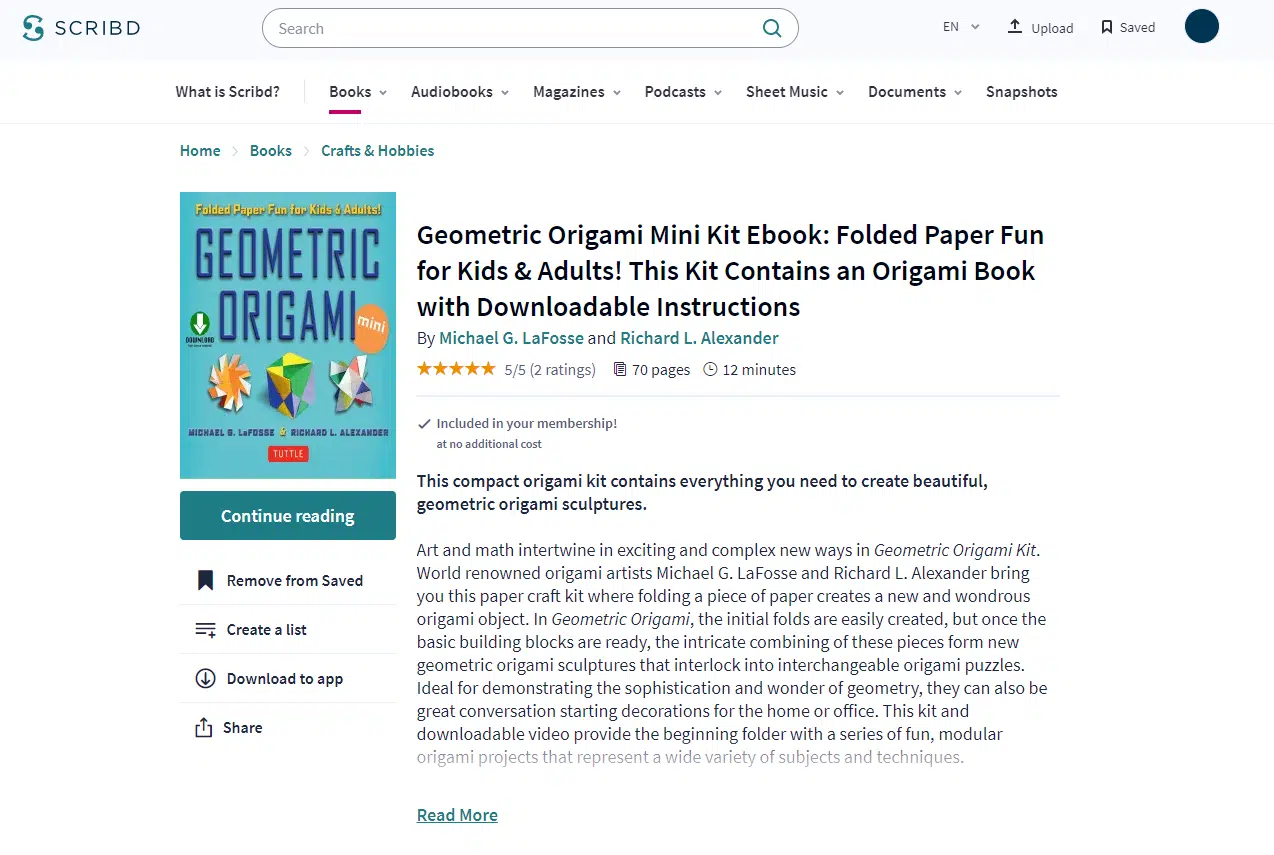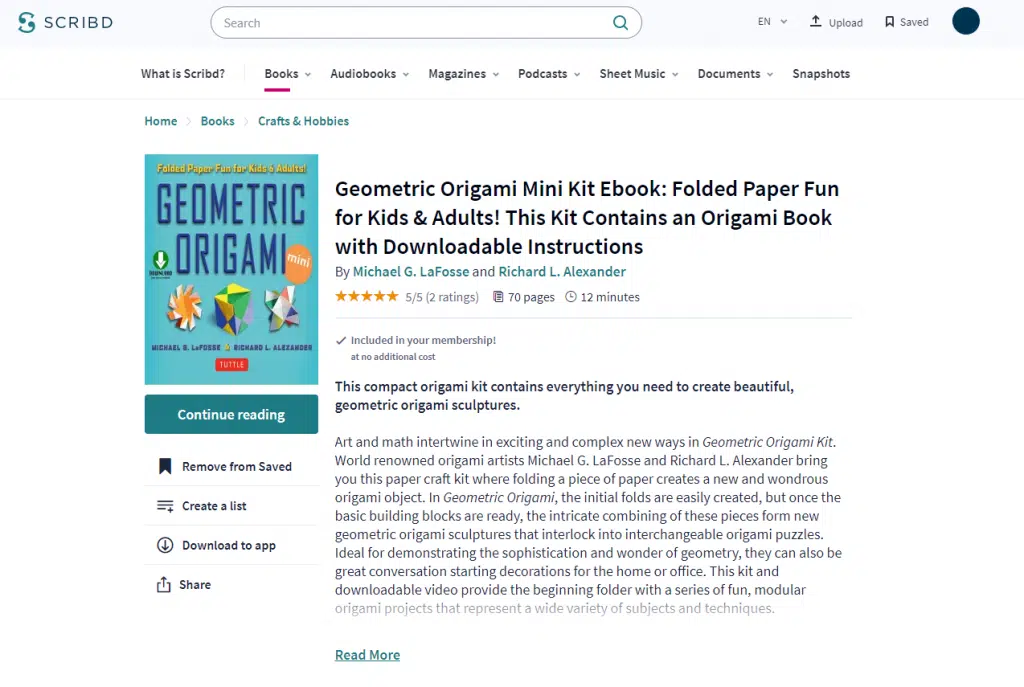 The actual physical book is rather small (it fits in a DVD case), so it is most likely a much easier read on the computer, anyway. The origami paper that comes with the mini kit is 3.5″ which is quite small, especially for someone just beginning with origami. I think it could still make a great gift for a budding origami enthusiast, though.
The Amazon Preview for the Geometric Origami Mini Kit actually features all of the pages with the instructions for creating the Harlequin Cube. I will not share the instructions here since they are copyrighted, but you can click over to Amazon to read them in the sample pages.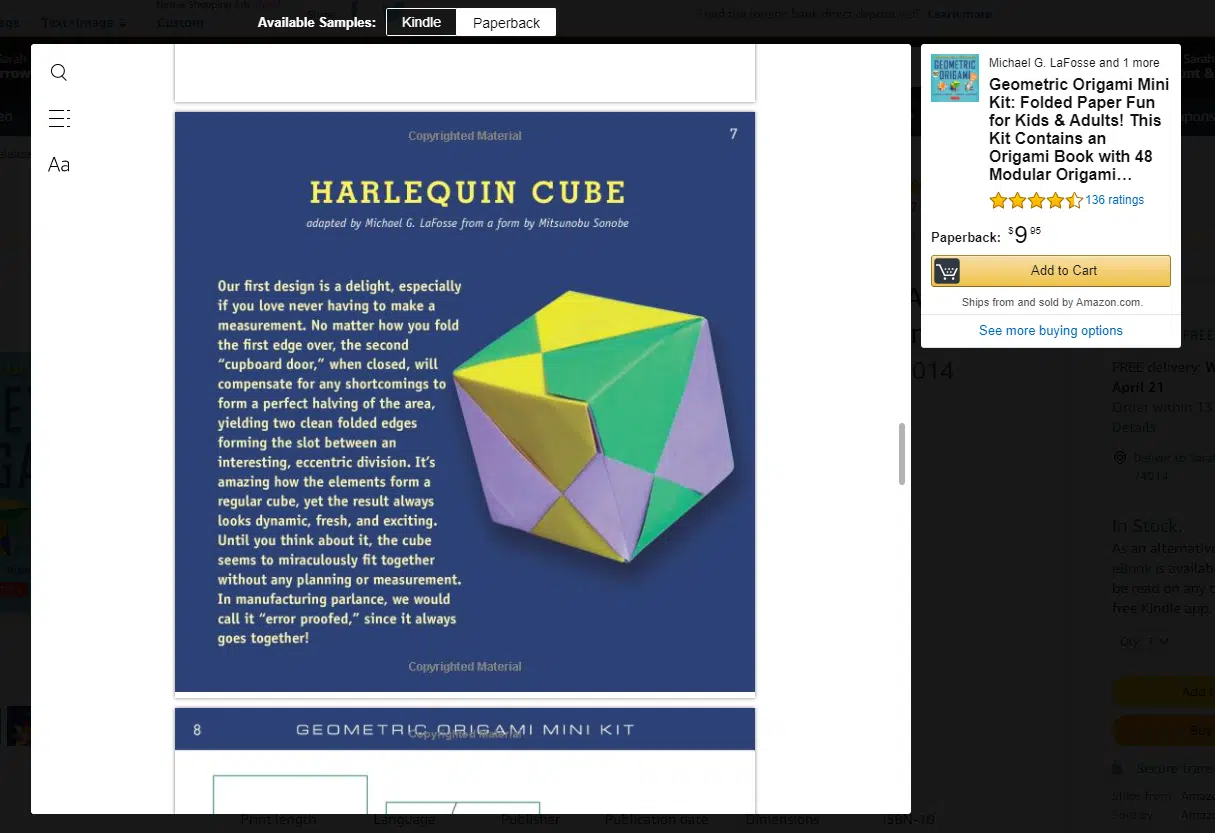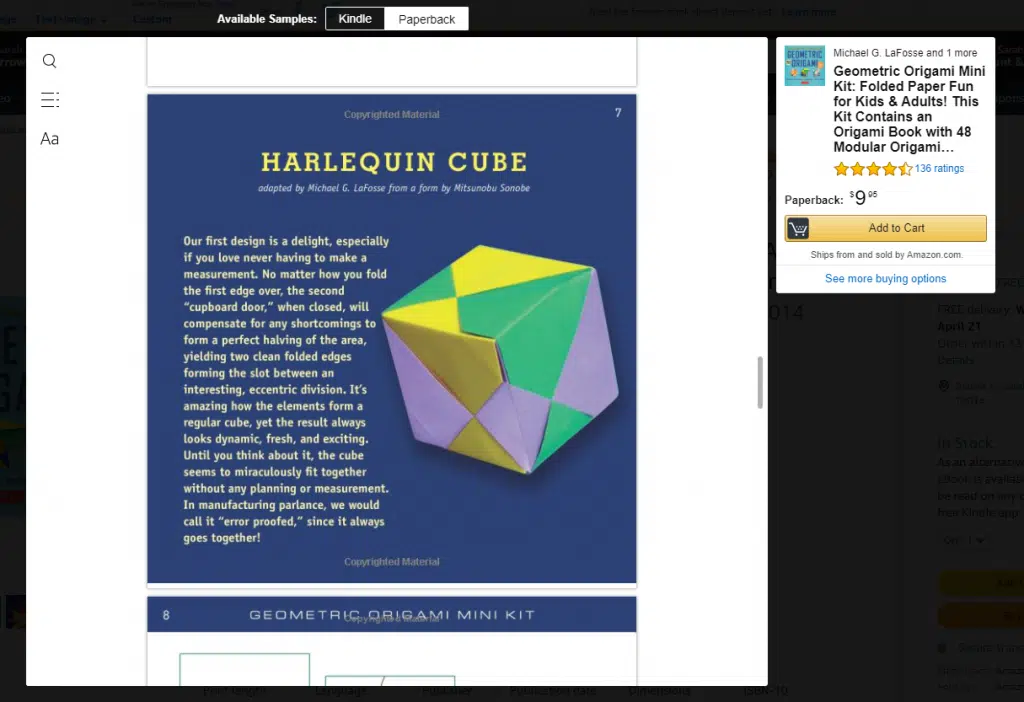 I made my Harlequin Cube using 8.5″ square paper I cut from a ream of Astrobrights 24 lb paper. I used three colors from the "Cool" Collection.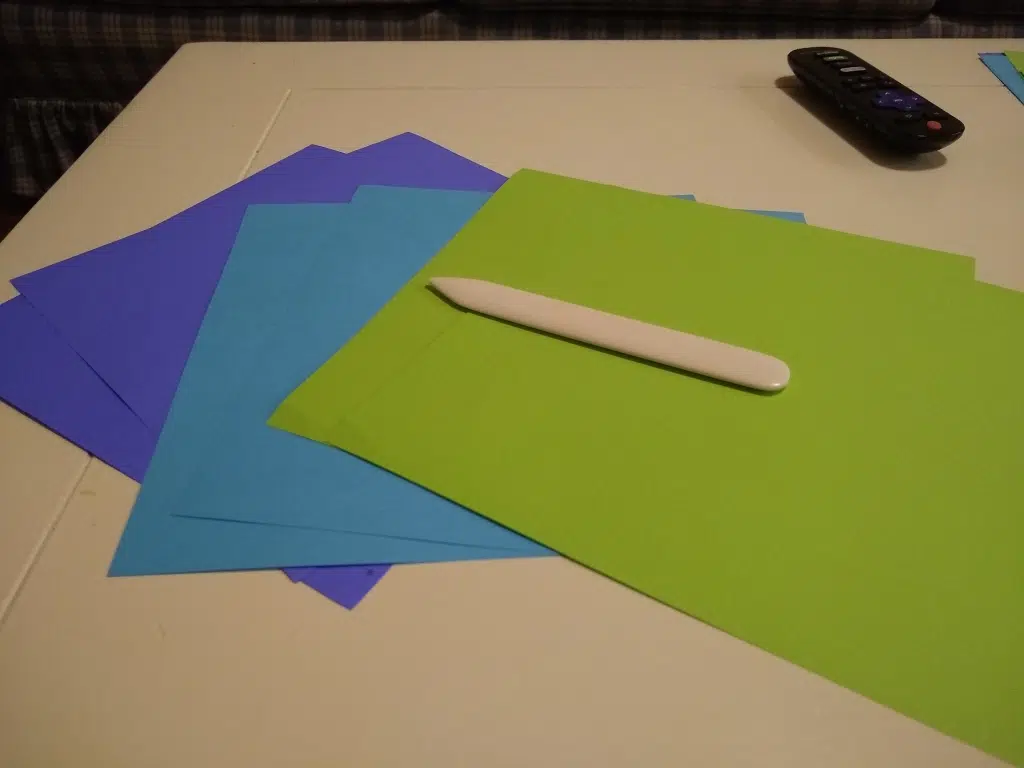 At the suggestion of my art teacher neighbor, I have started using a bone folder to make my origami folds extra sharp. I first used it a few weeks ago when I folded some Columbus Cubes (I still need to blog about them!), and it made such a difference in how well my origami pieces fit together once assembled.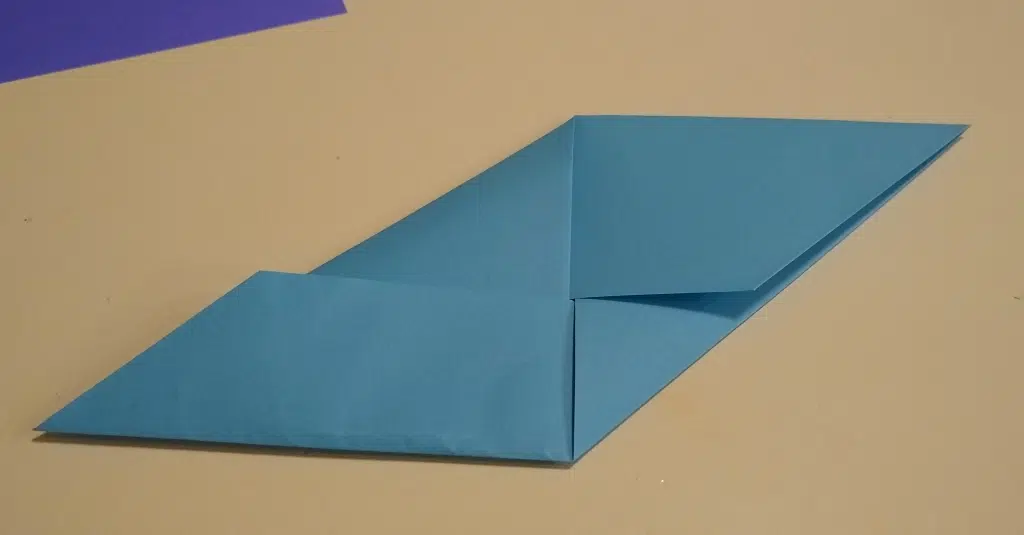 If you've made a Sonobe Cube before, this should look quite familiar. You will notice one key difference, though. The fold is not exactly symmetric. This is by design.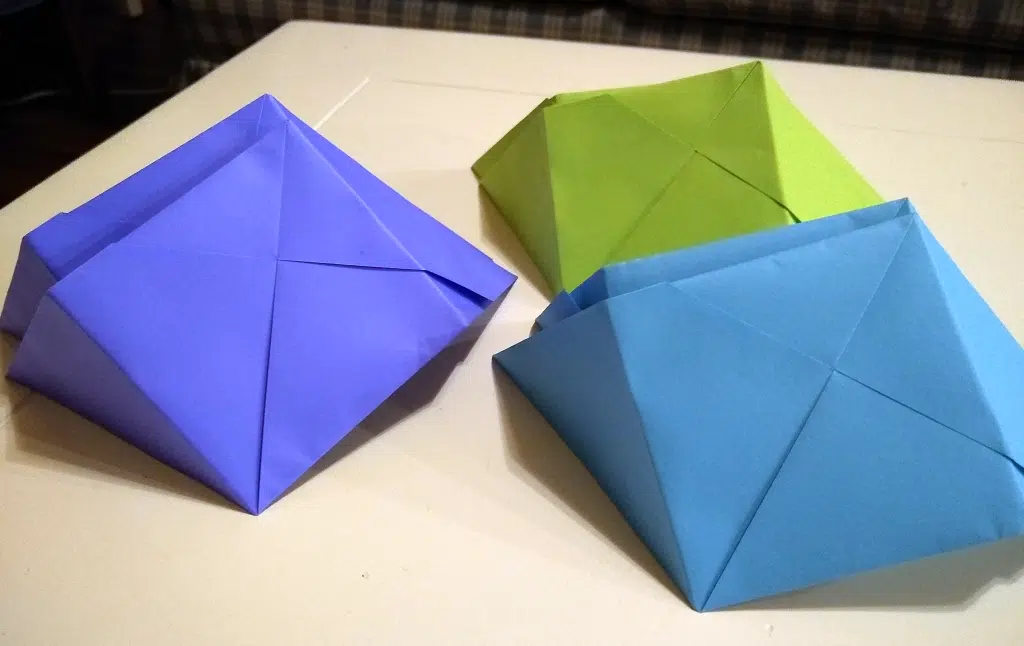 Here are my six pieces needed for the cube. Michael G. LaFosse recommends using three different colors for the Harlequin Cube.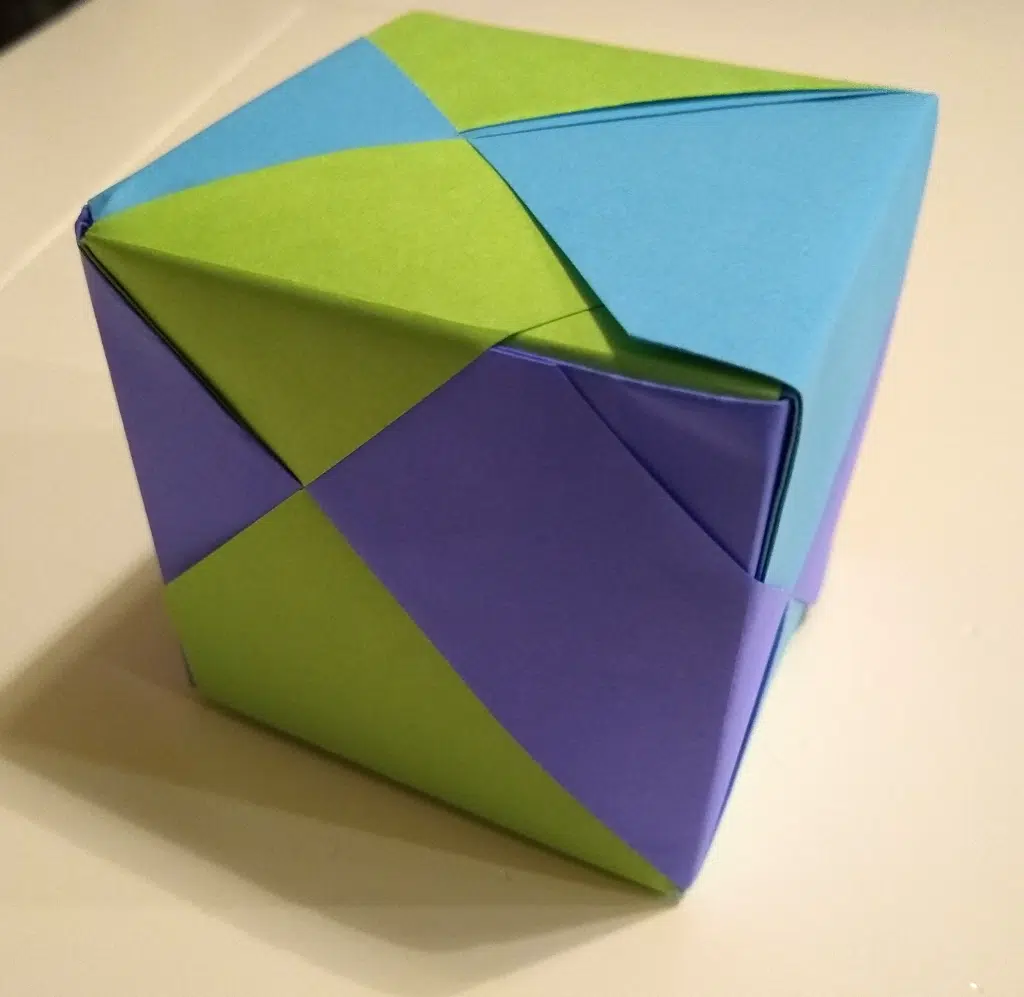 The corners of my pieces didn't match up 100%. I think I could improve on the fit if I took the pieces apart and assembled them more carefully.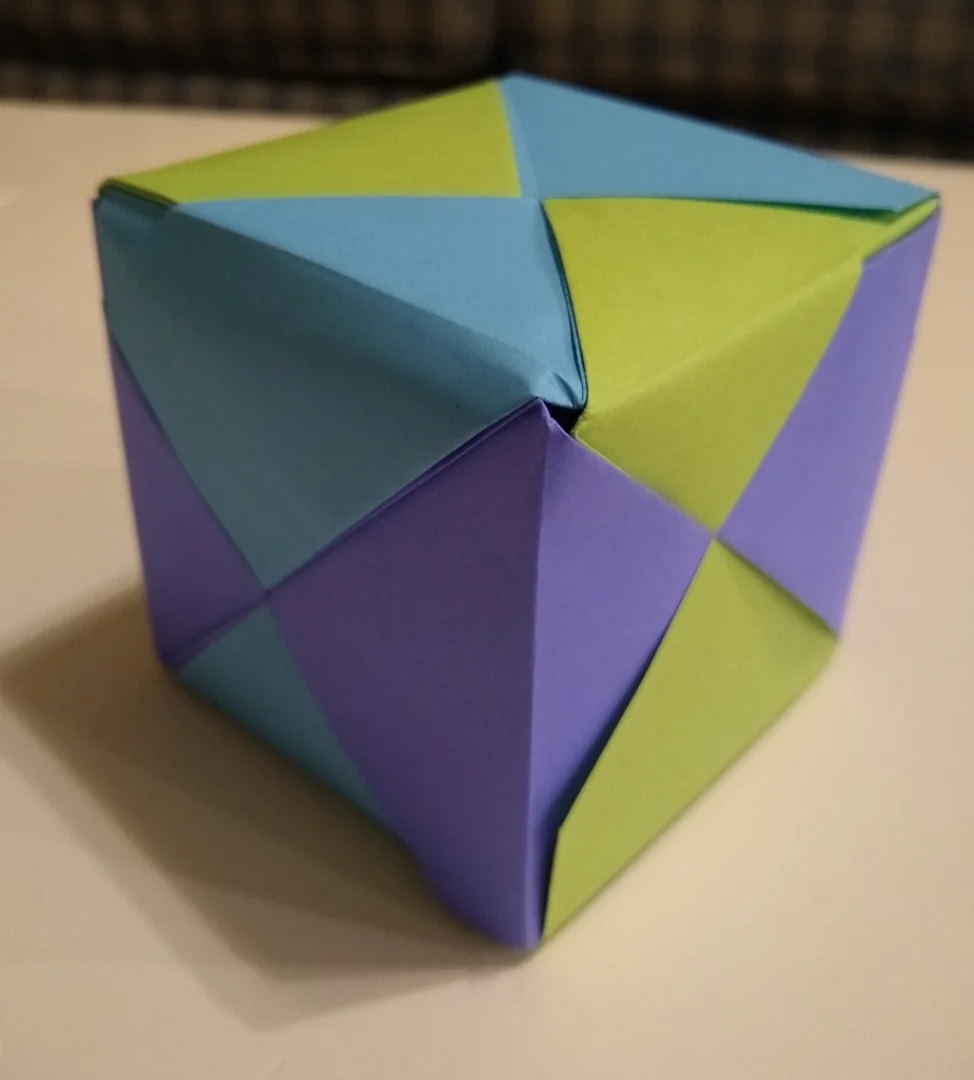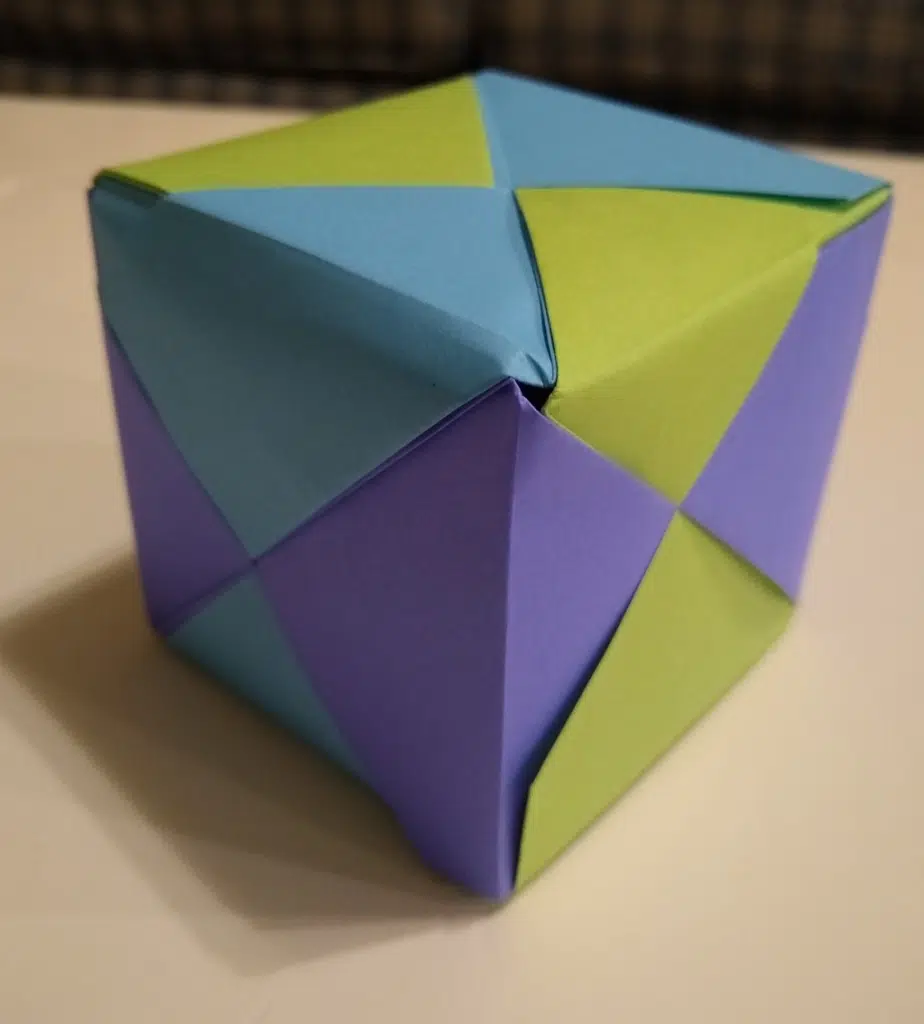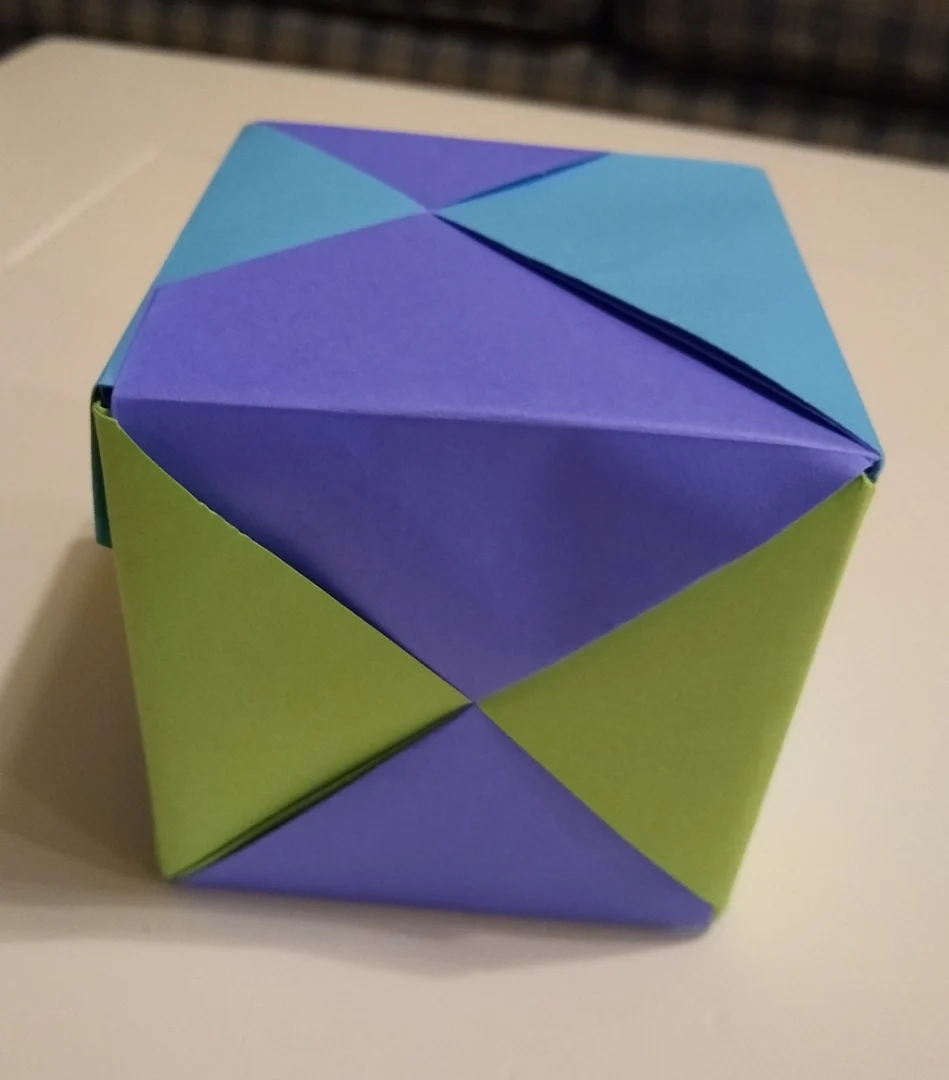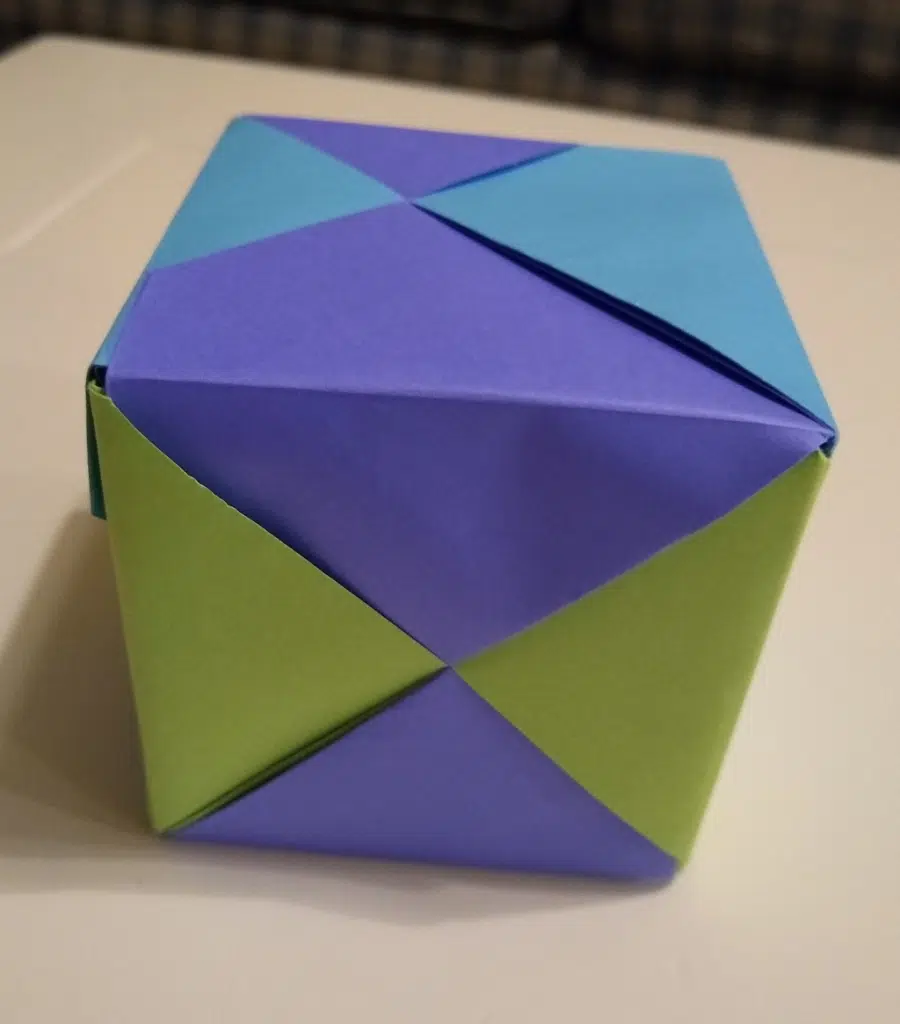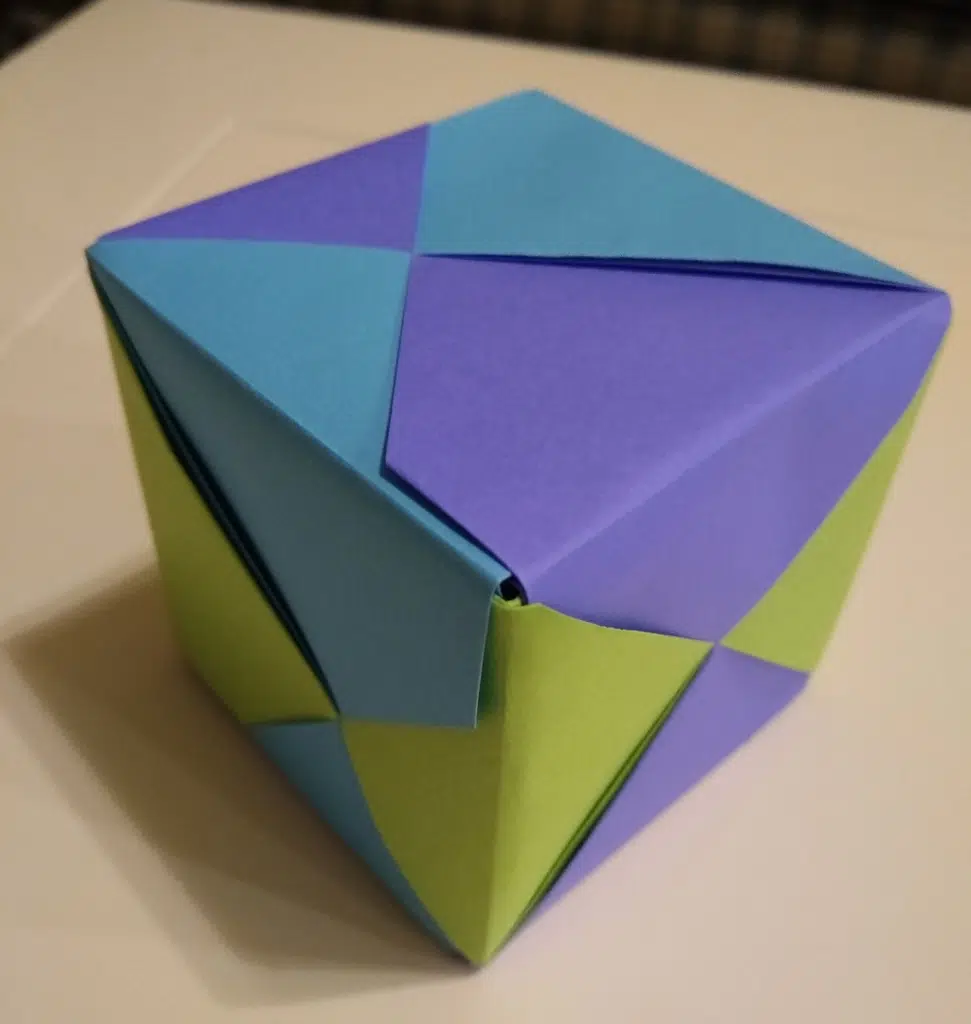 This was a fun fold. I definitely recommend it if you want a slight twist on the sonobe cube. For students, I would still recommend teaching them to fold the Sonobe Cube first.
Tuttle Publishing also has a video on their website from Michael G LaFosse of how to build the Harlequin Cube.