This blog post contains Amazon affiliate links. As an Amazon Associate, I earn a small commission from qualifying purchases.
Want to check out my favorite Amazon items for the classroom? Check out my Amazon favorites page!
Since today is Valentine's Day, I want to share the mobius strip activity I did with my students.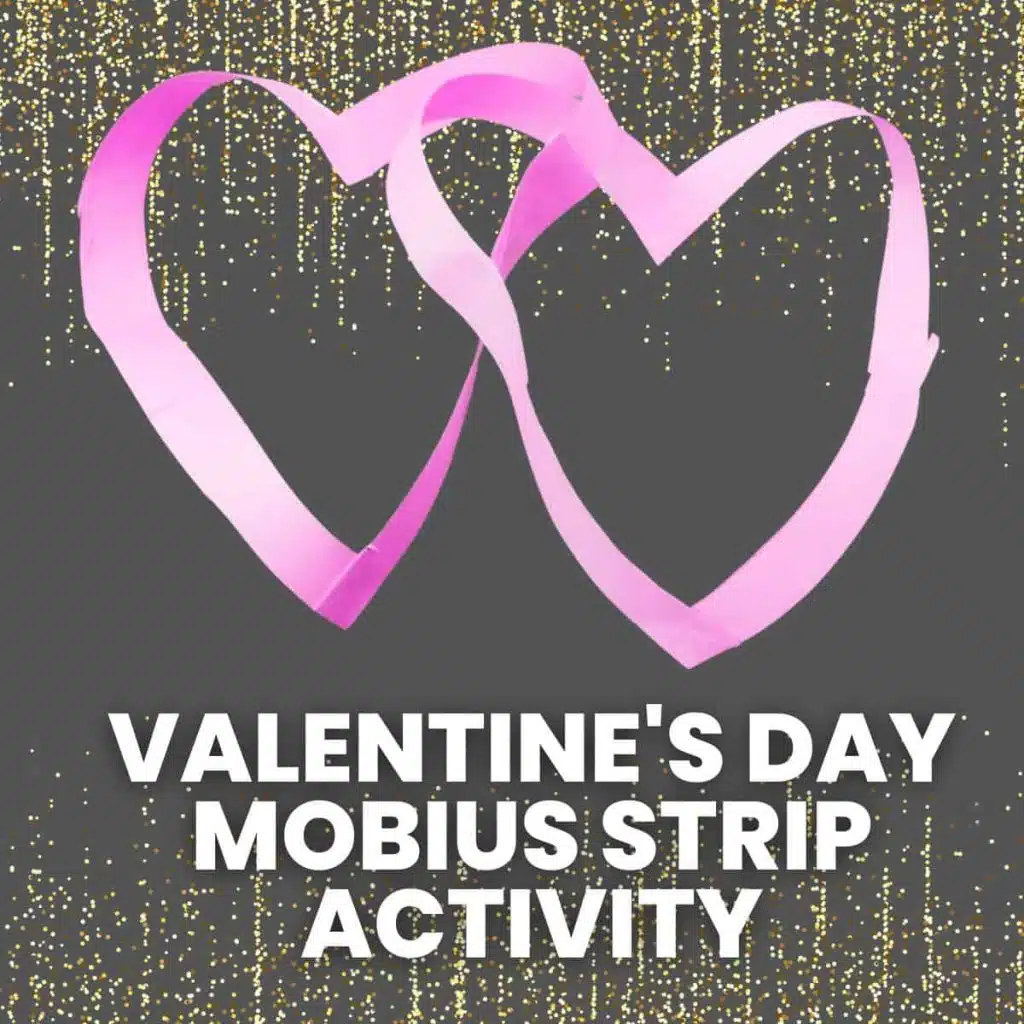 I told my students that I had wanted to get them each a Valentine. But, I went to Wal-Mart, and they didn't have any mathematical valentines. So, I handed each of my students a strip of colored paper. I told them that I still got them a Valentine; there was just some assembly required.
Without telling them what we were doing, I instructed them to cut their strip of paper in half.
We folded each strip into a mobius strip, one twisted to the right and one twisted to the left. Then, we glued the two mobius strips together so they were perpendicular to one another.
Right when my students were really starting to wonder what we were making, I forced them to set their mobius strips aside to let the glue dry.
I really enjoyed getting to introduce my students to the concept of a mobius strip. Only one student had heard of a mobius strip before. And, she only remembered it from Vi Hart's Hexaflexagon video.
My Algebra 1 students spent the class period reviewing how to graph absolute value equations, finding slope from a table, and measures of central tendency. Then, we started looking at more word problems together as a class.
I chose EOI practice problems that required more critical thinking skills than particular Algebra 1 skills. I am trying to expose my students to as many different problem types as possible before the EOI in April.
Of course, my students did not want to do any math today. They tried every sort of way possible to convince me that there was no reason to do school work on Valentine's Day.
Once we got started with the word problems, I think they actually enjoyed themselves. We had some great discussions while trying to match scenarios with graphs. I think I'm going to try to find some time to fit Dan Meyer's Graphing Stories into my curriculum.
During the last five minutes of class, we finished our mystery valentines. I instructed the students to cut both of their mobius strips in half. The students were hesitant to do so. They were convinced if they cut through the sections that had been glued that it would fall apart.
I assured them that I knew what I was doing. And, in the end, they were pleasantly surprised to find two interlocking hearts. It was a lot of fun doing this short activity with my students. Plus, mobius strips are mathematical. And, we discussed mathematical terms such as "perpendicular."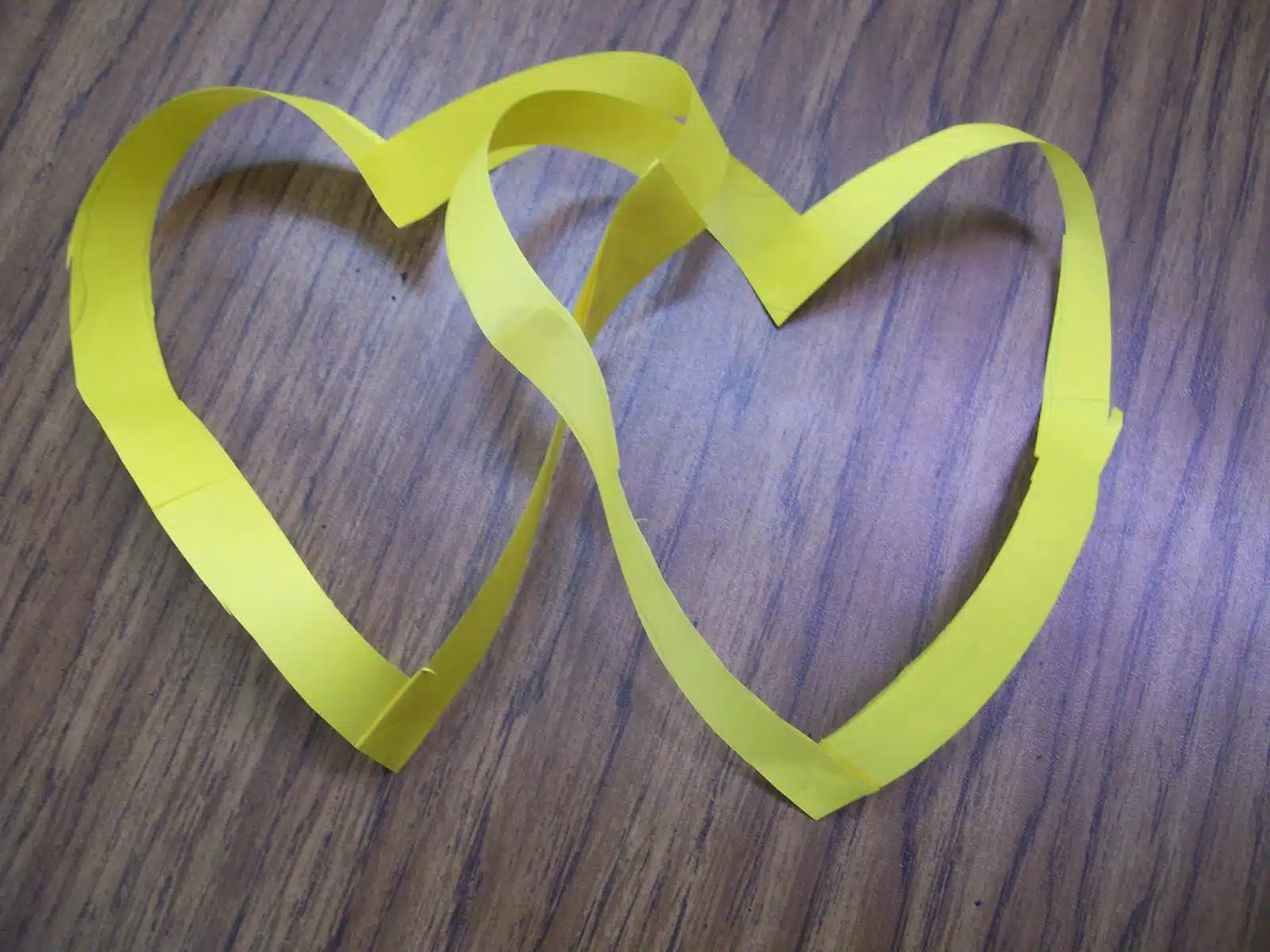 This one isn't the prettiest, but it was the only one that was left behind in my classroom.
Instructions here: http://threesixty360.wordpress.com/2008/02/14/valentines-day-math/
I really love my job.
More Activities for Valentine's Day