This blog post contains Amazon affiliate links. As an Amazon Associate, I earn a small commission from qualifying purchases.
Want to check out my favorite Amazon items for the classroom? Check out my Amazon favorites page!
Discover a collection of 10 inspiring and motivating math quotes that will help brighten up and decorate your middle school or high school math classroom.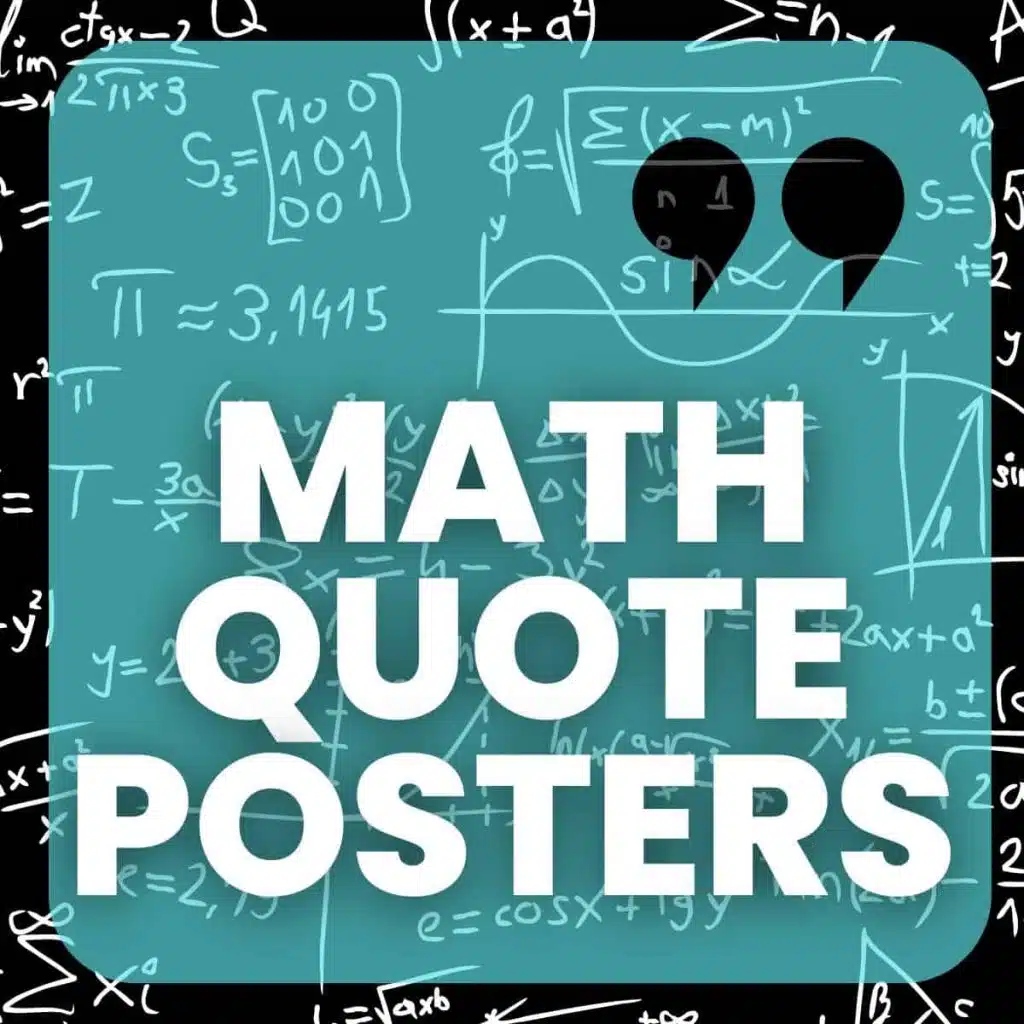 I'm excited to share some of my favorite math quotes with you.
Using Math Quotes in the Classroom
When I first started teaching, I had grand plans to write a different quote on my dry erase board each week. Actually, to be honest, I initially planned to write a different quote each day, but I quickly realized that wasn't going to happen.
As the year progressed, my weekly math quotes turned into monthly math quotes. With all the things I had to do, changing the quote was always a low-priority item.
In order to make it easier to keep up the quote tradition, I decided to type up a bunch of math quotes and other growth mindset quotes on paper, print them, and run them through the laminator so I would be prepared.
Now I just have to grab a new quote each week and clip it to the dry erase board using my magnetic clips.
10 Inspiring Math Quotes with Free Printable PDF Posters
Click on the button below each quote to be taken to a separate page where you can download the math quote as a free printable PDF!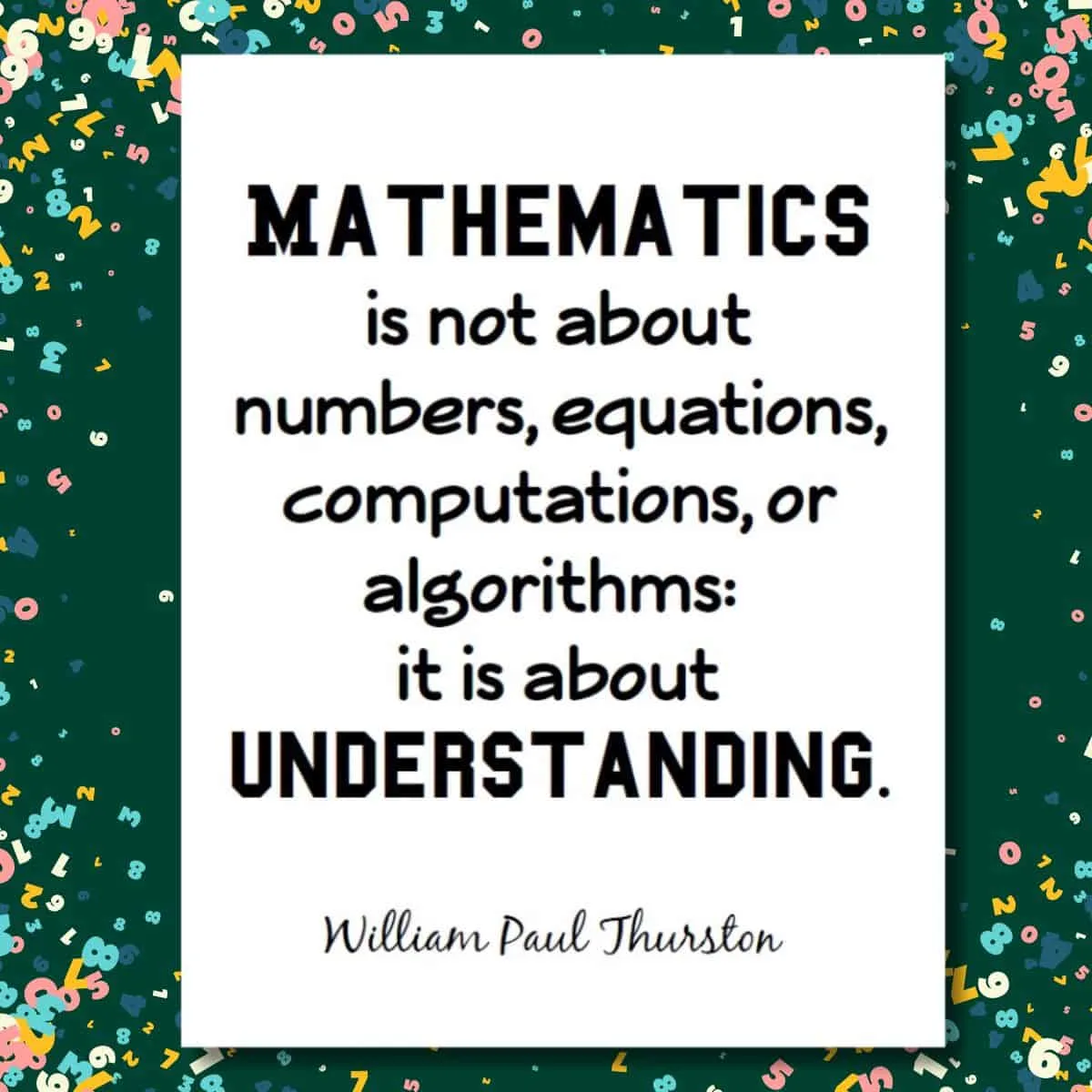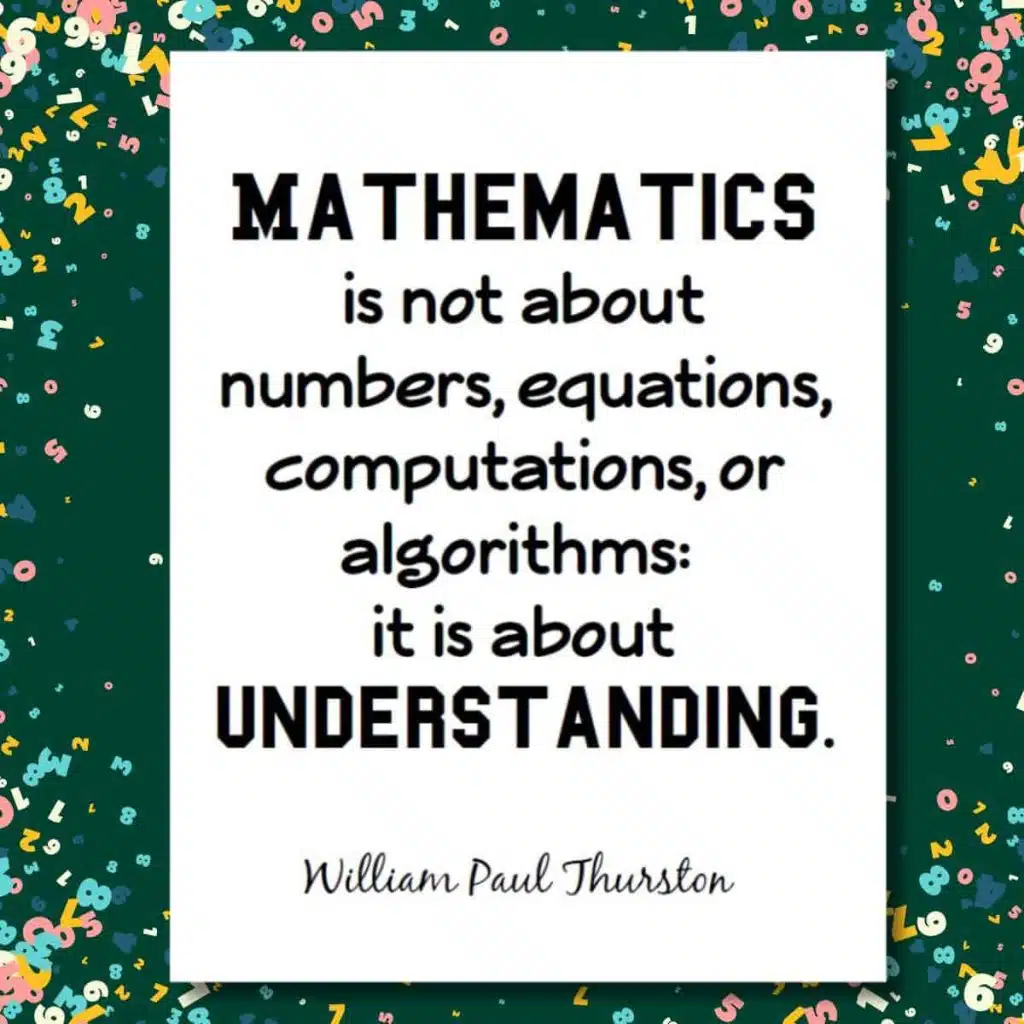 Mathematics is not about numbers, equations, computations or algorithms: it is about understanding.

William Paul Thurston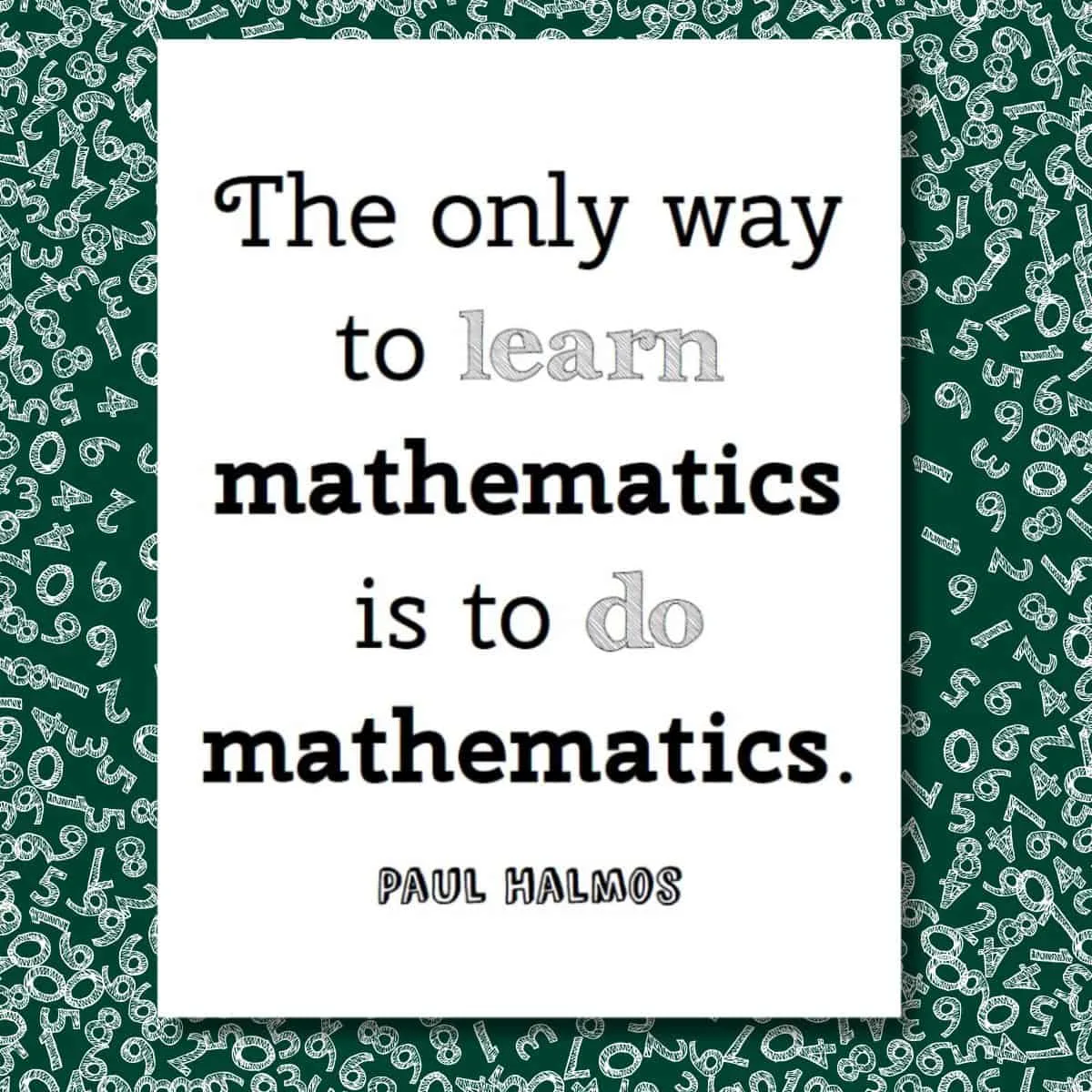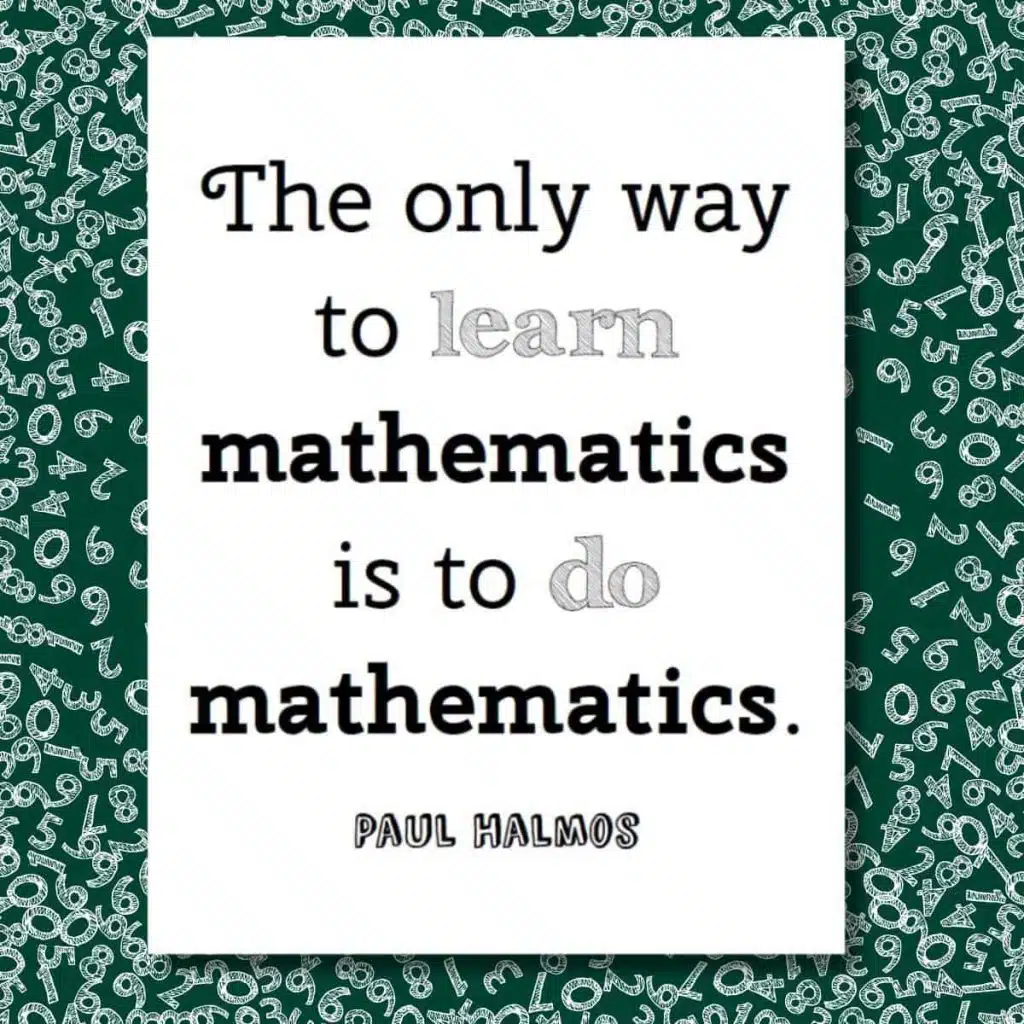 The only way to learn mathematics is to do mathematics.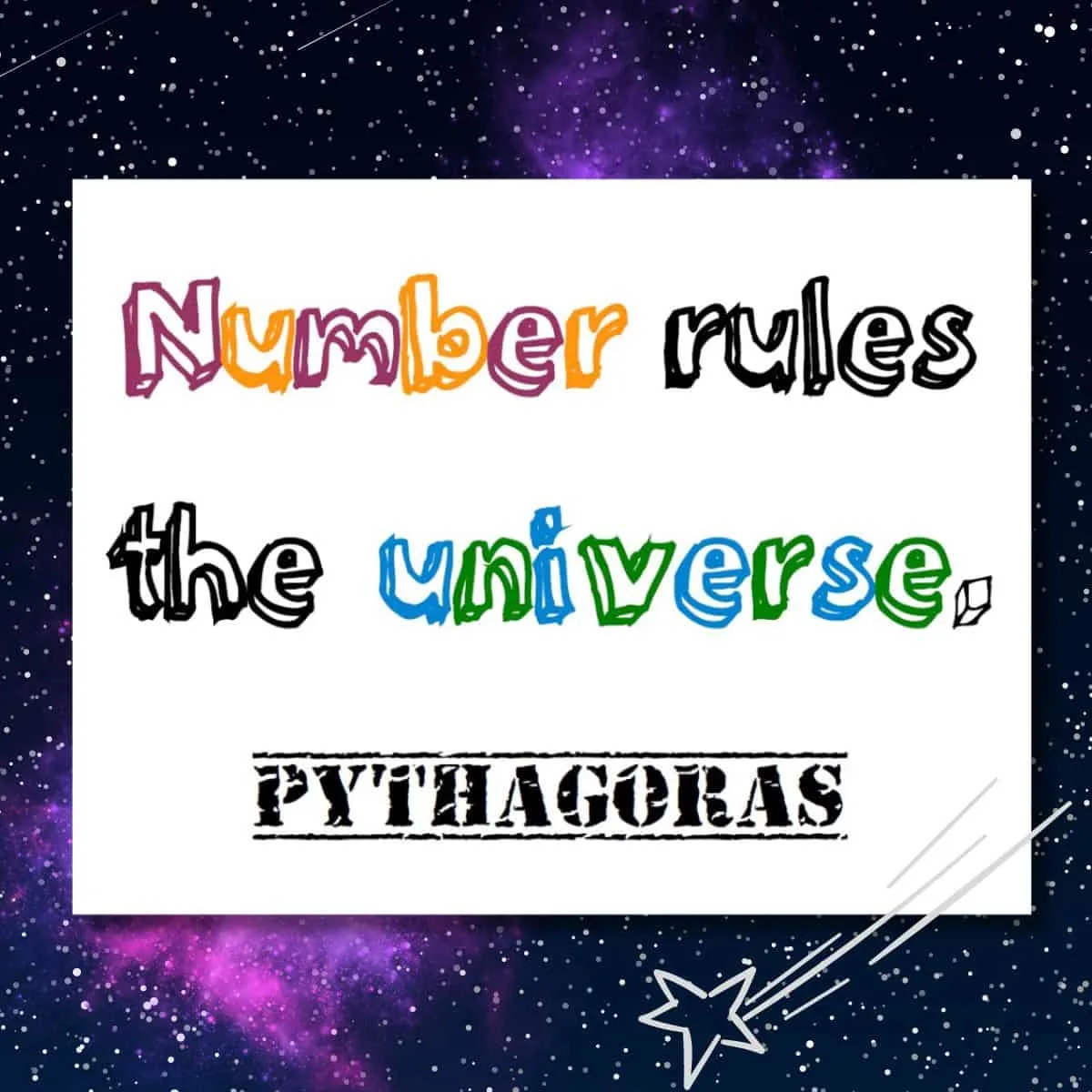 Number rules the universe.

Pythagoras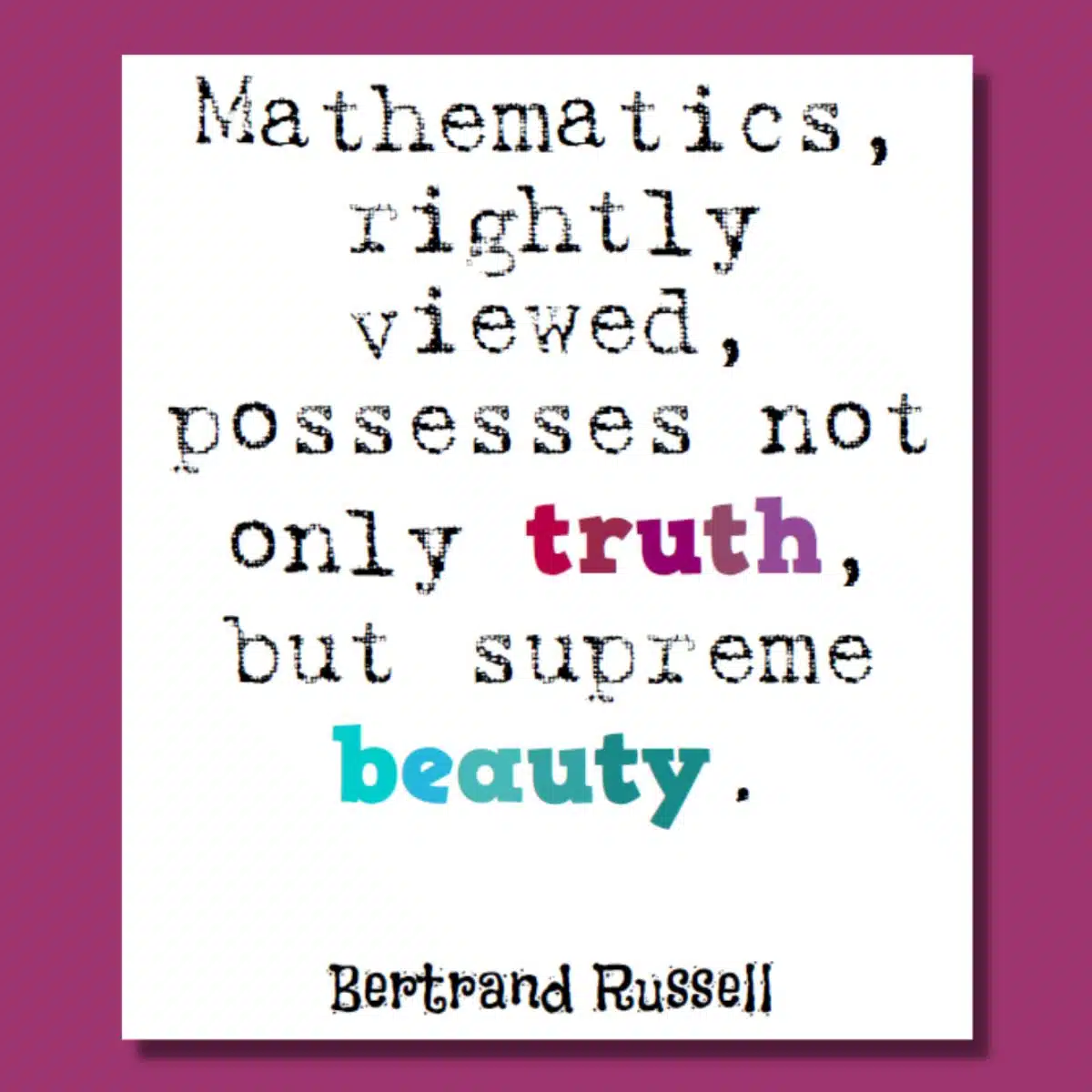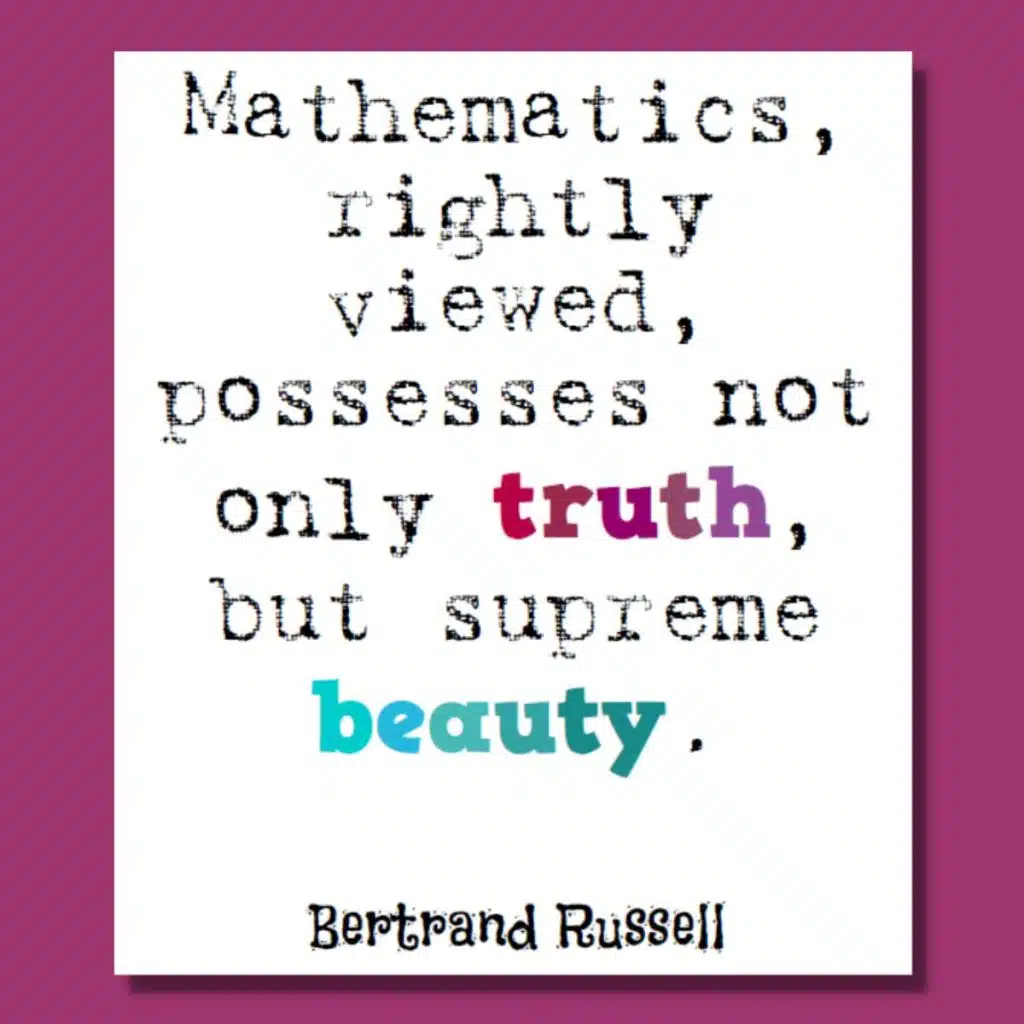 Mathematics, rightly viewed, possesses not only truth, but supreme beauty.

Bertrand Russell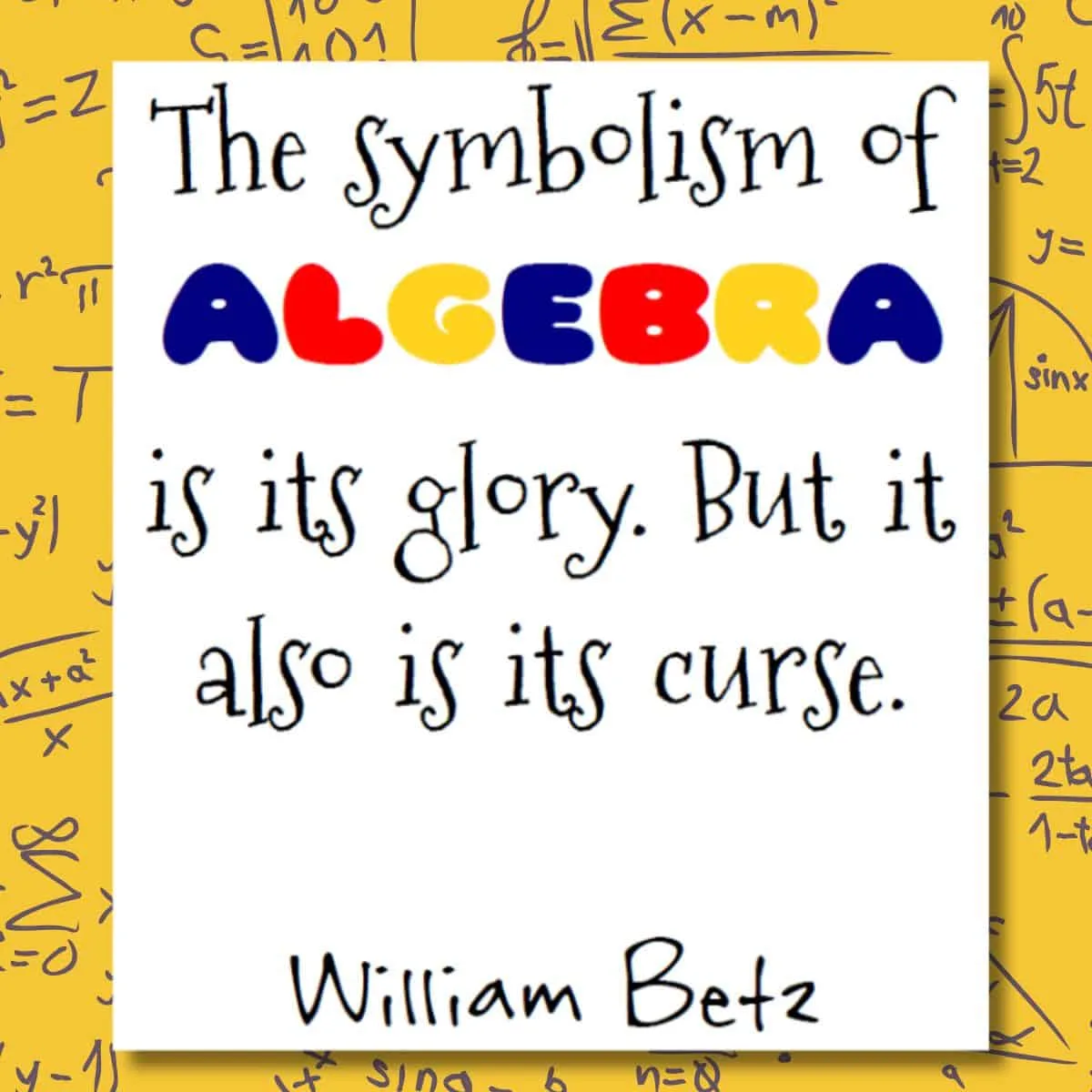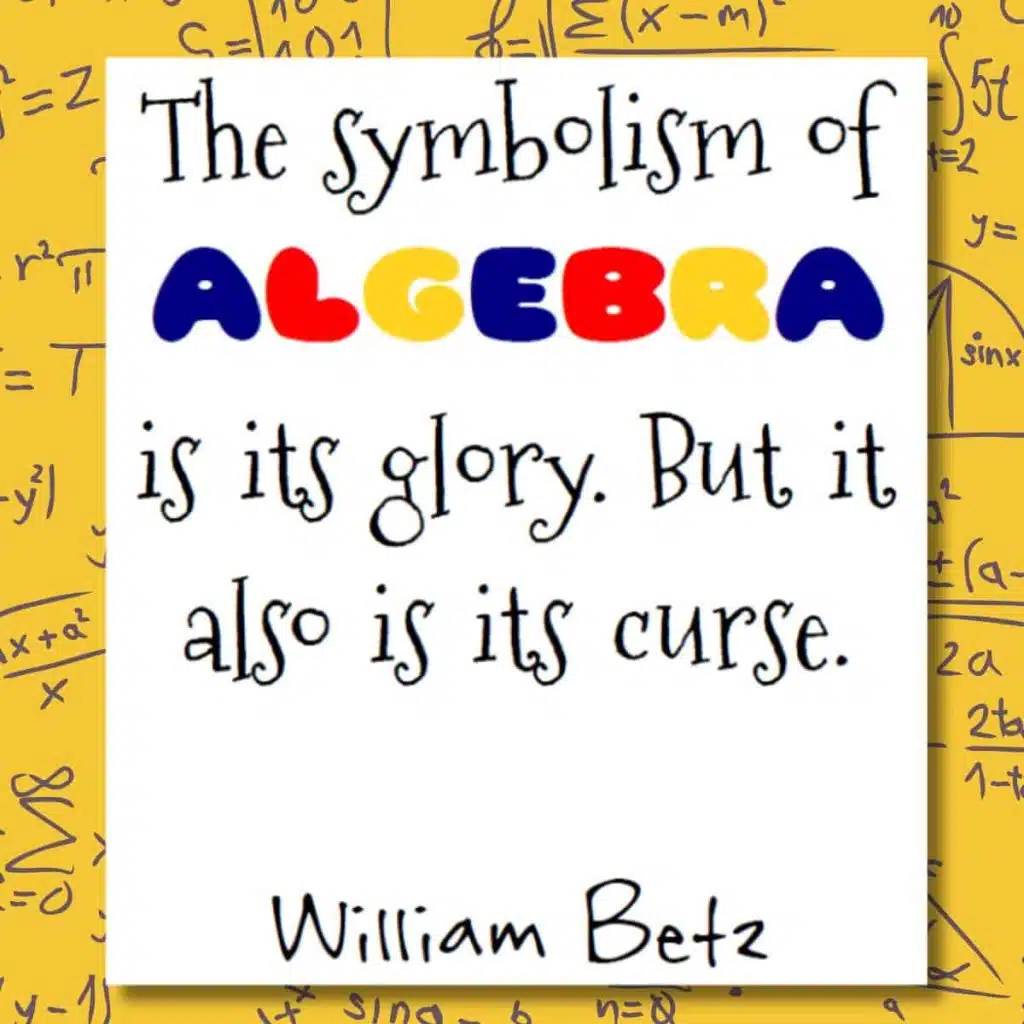 The symbolism of algebra is its glory. But it also is its curse.

William Betz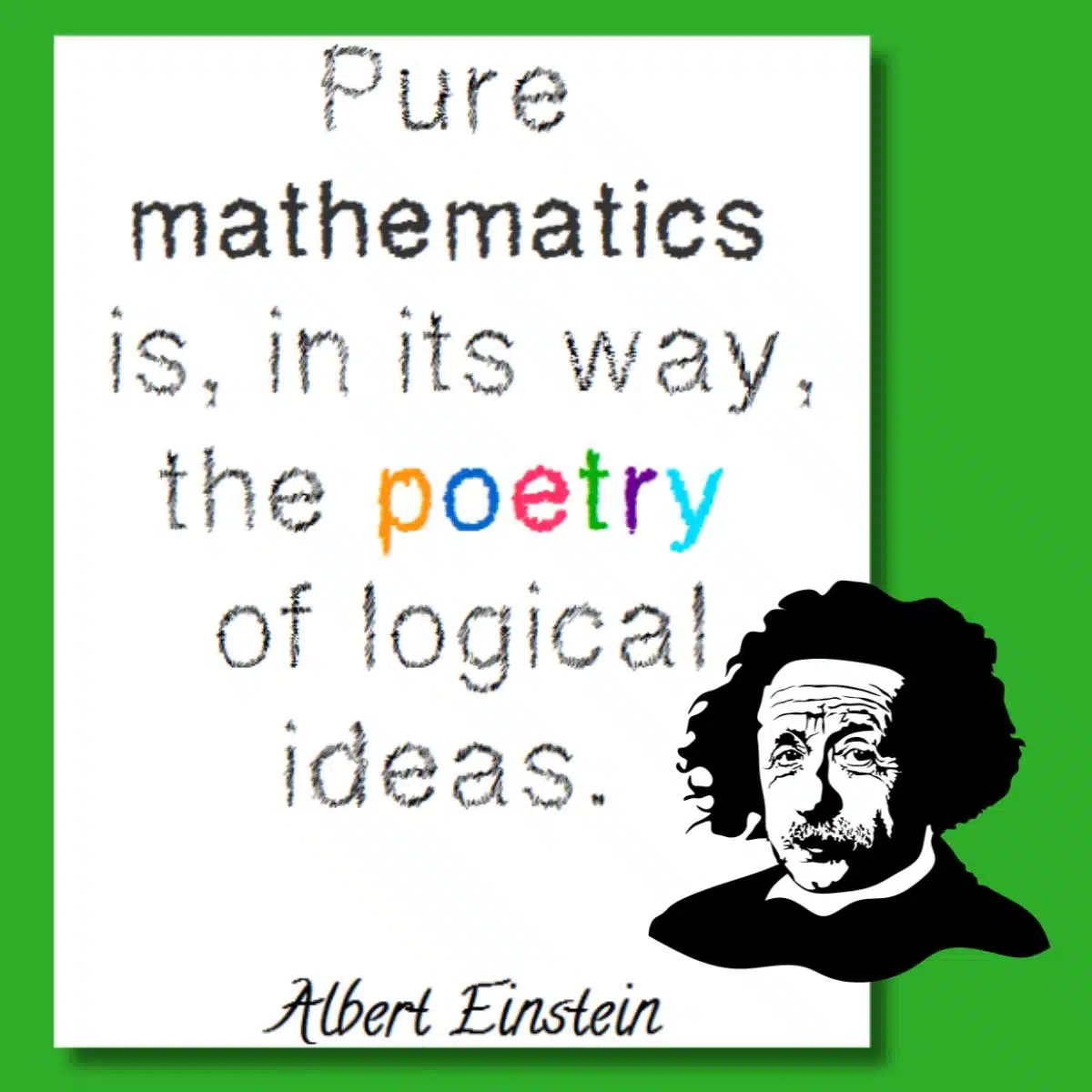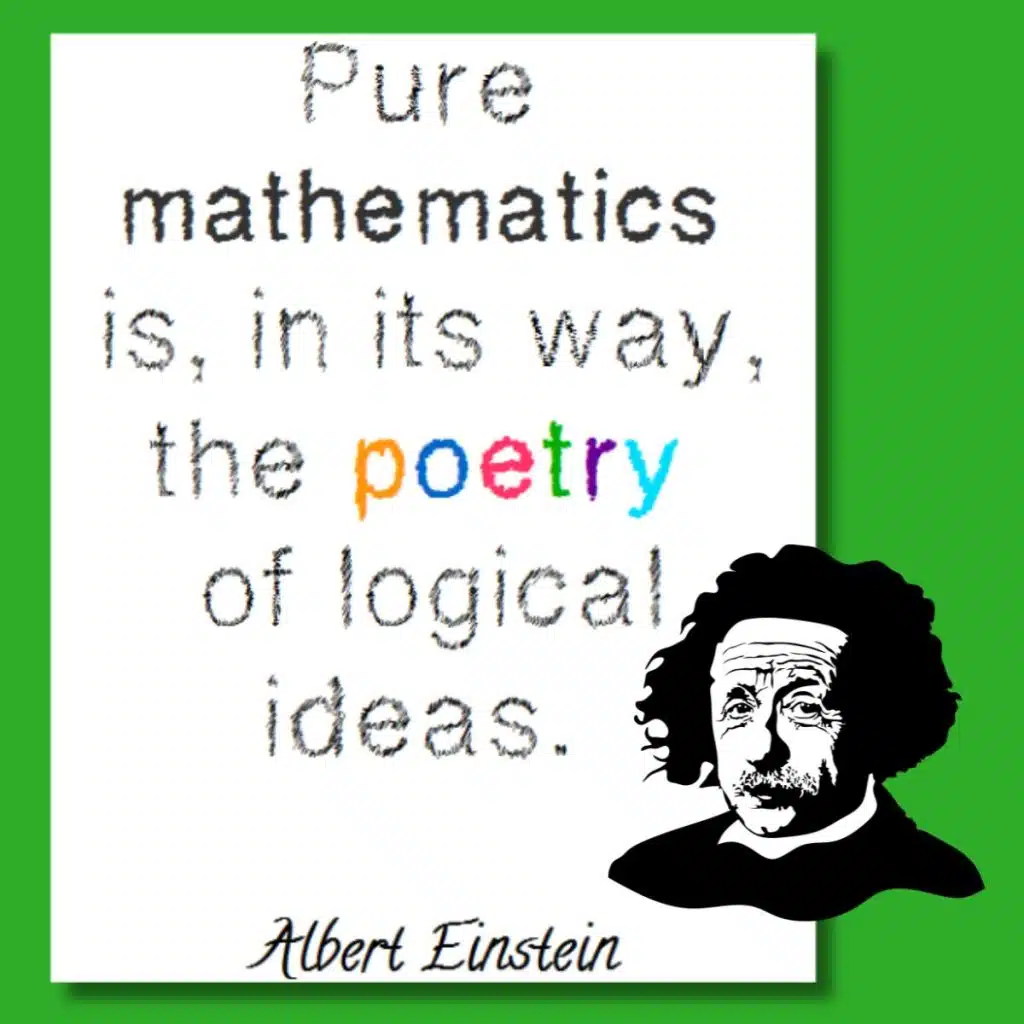 Pure mathematics is, in its way, the poetry of logical ideas.

Albert Einstein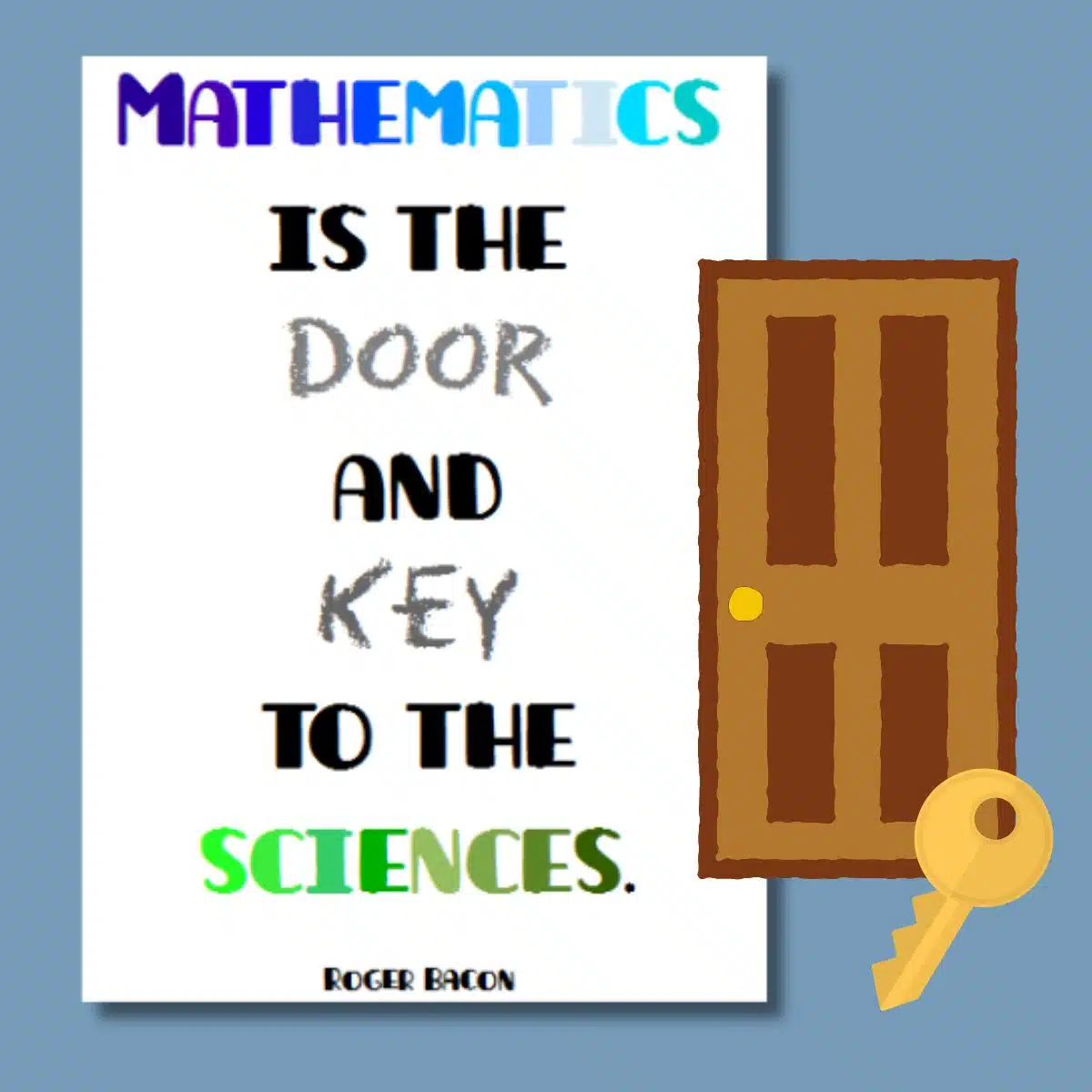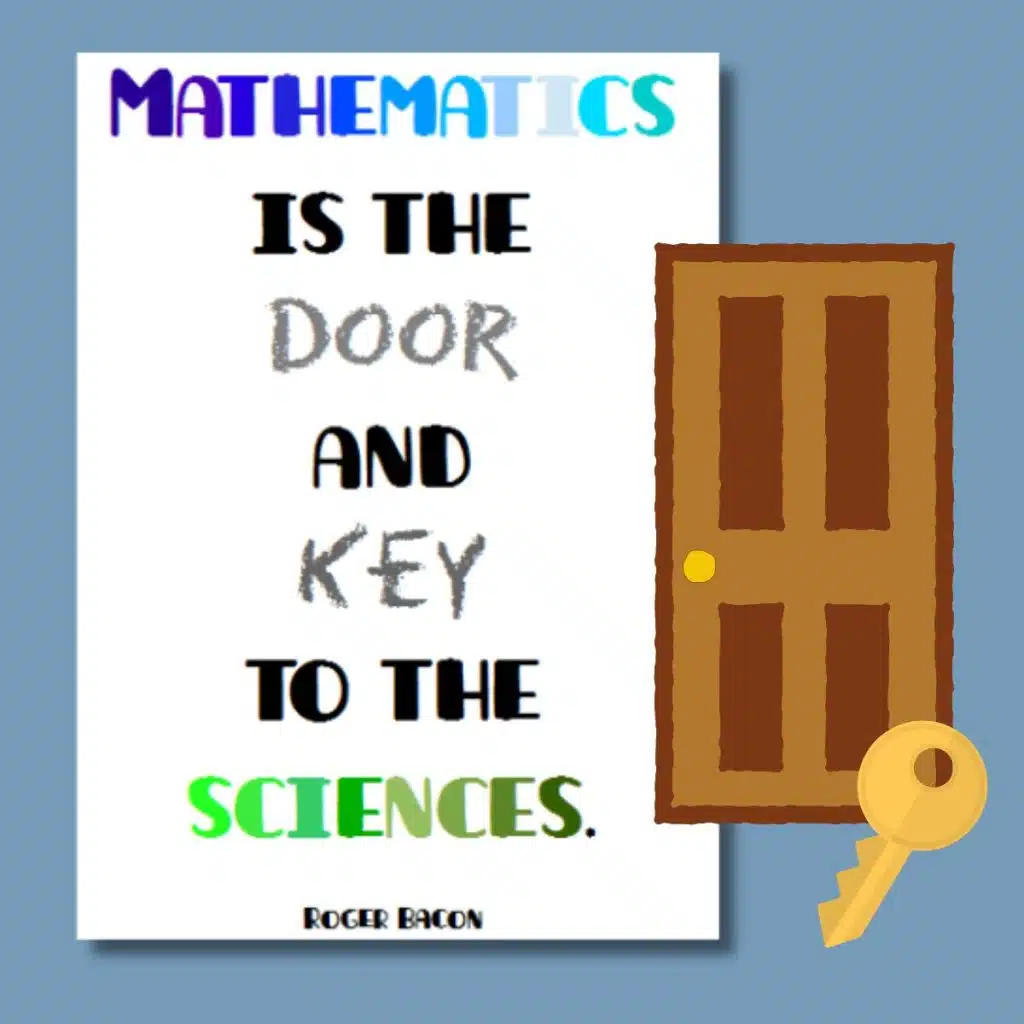 Mathematics is the door and key to the sciences.

Roger Bacon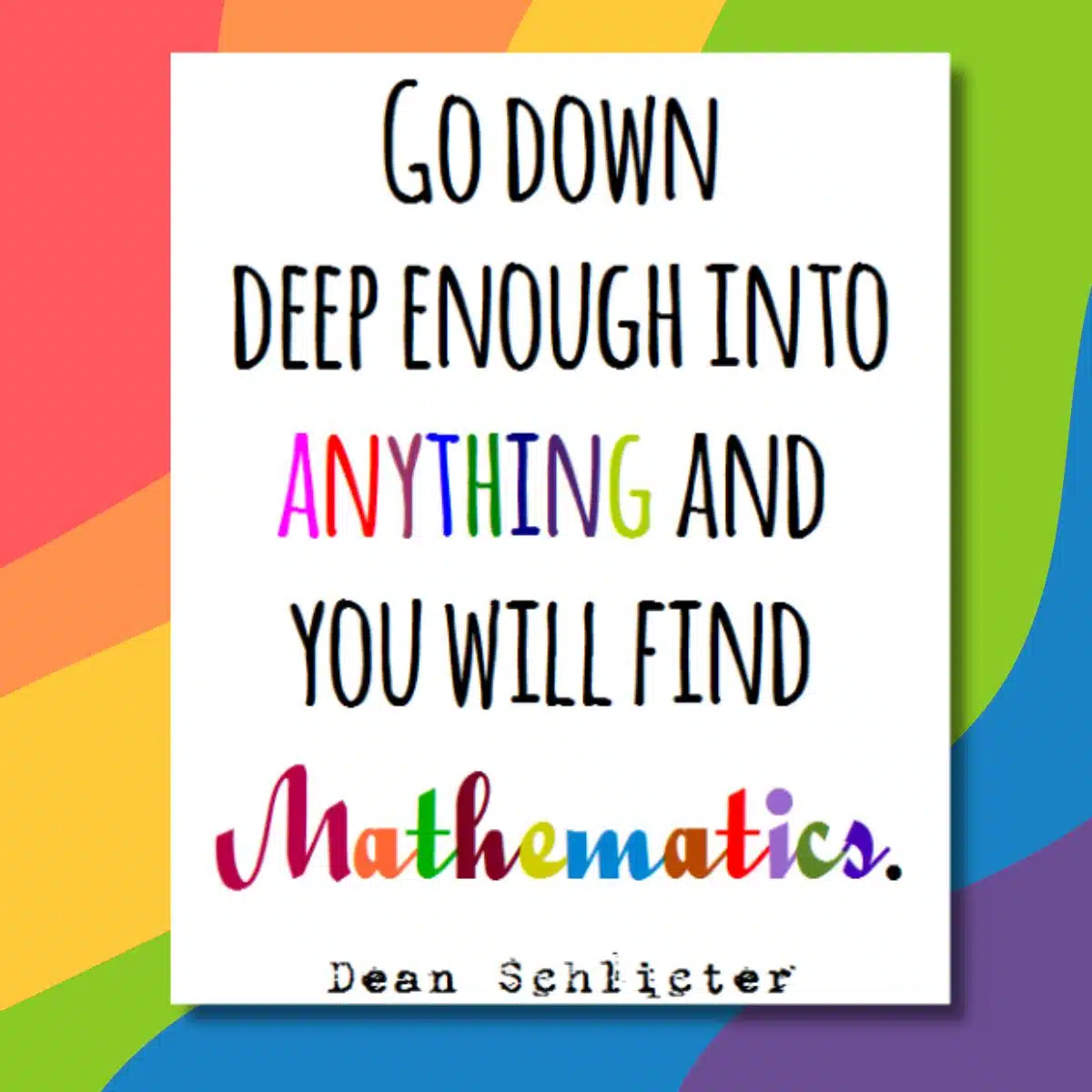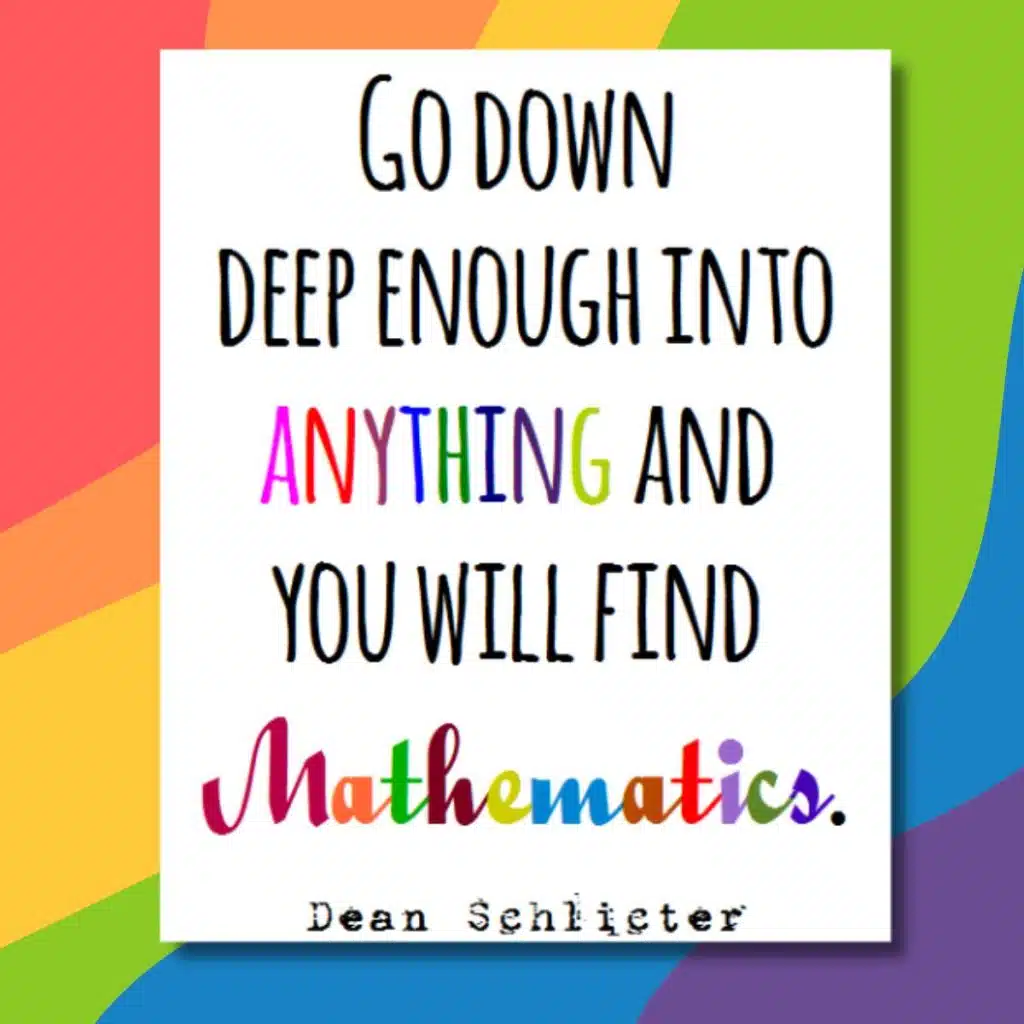 Go down deep enough into anything and you will find mathematics.

Dean Schlicter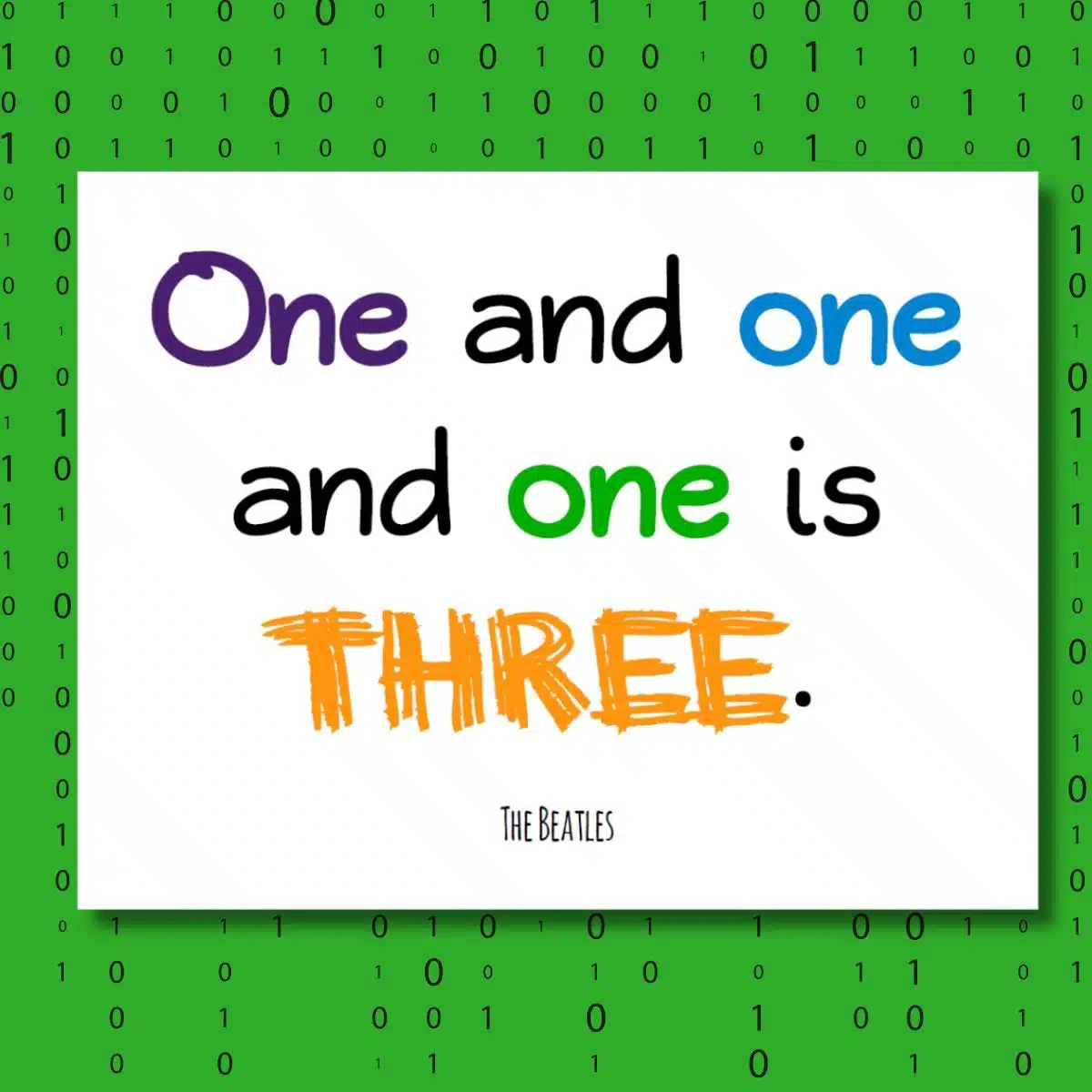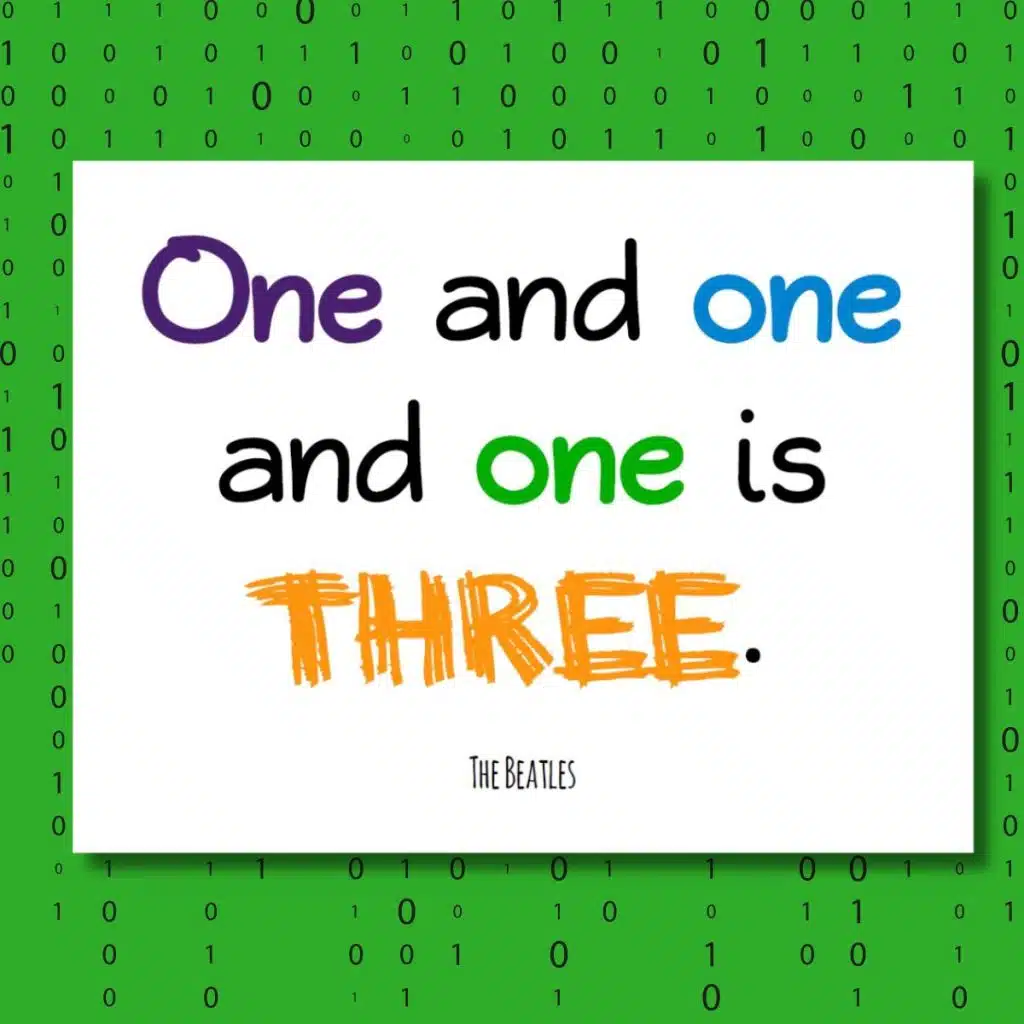 One and one and one is three.

The Beatles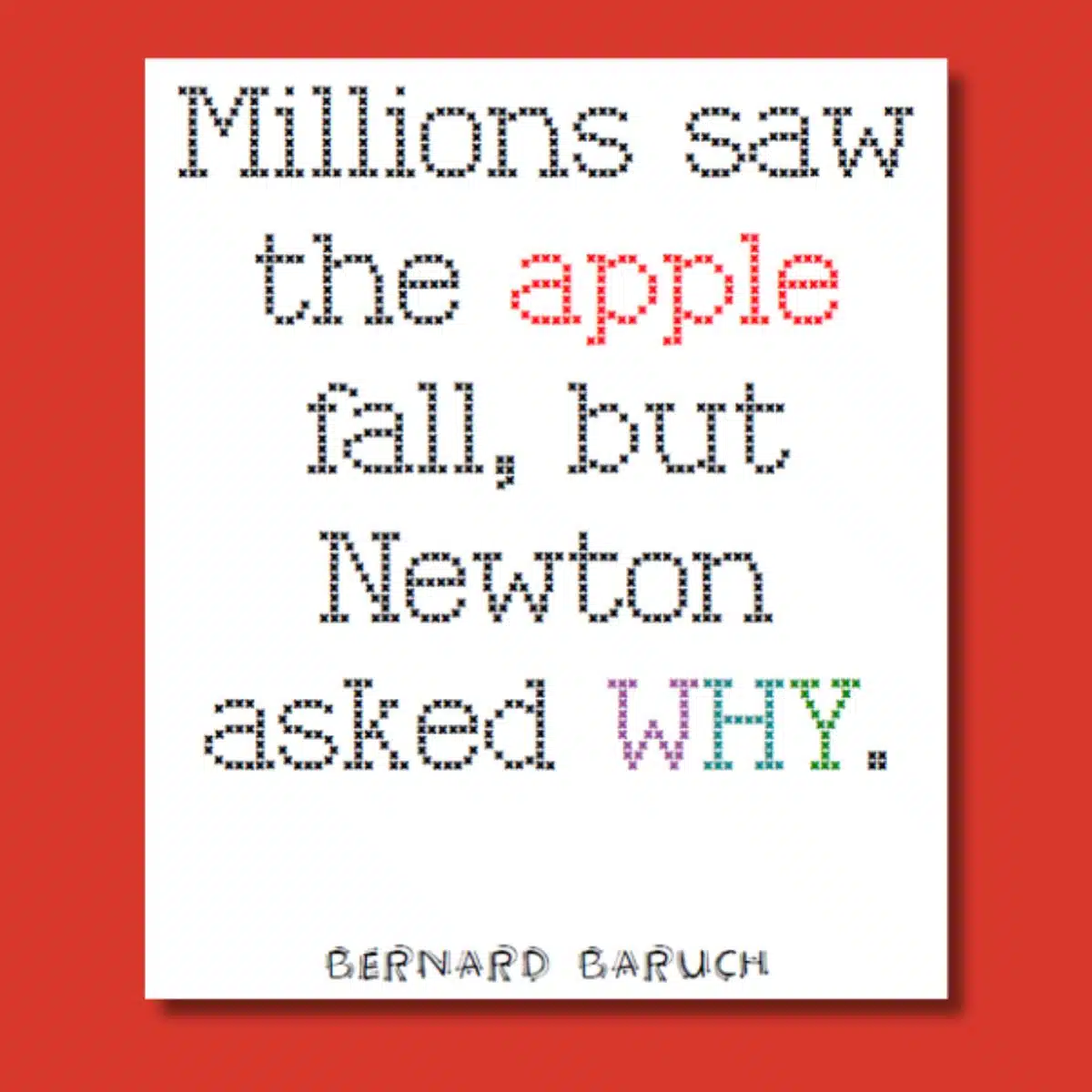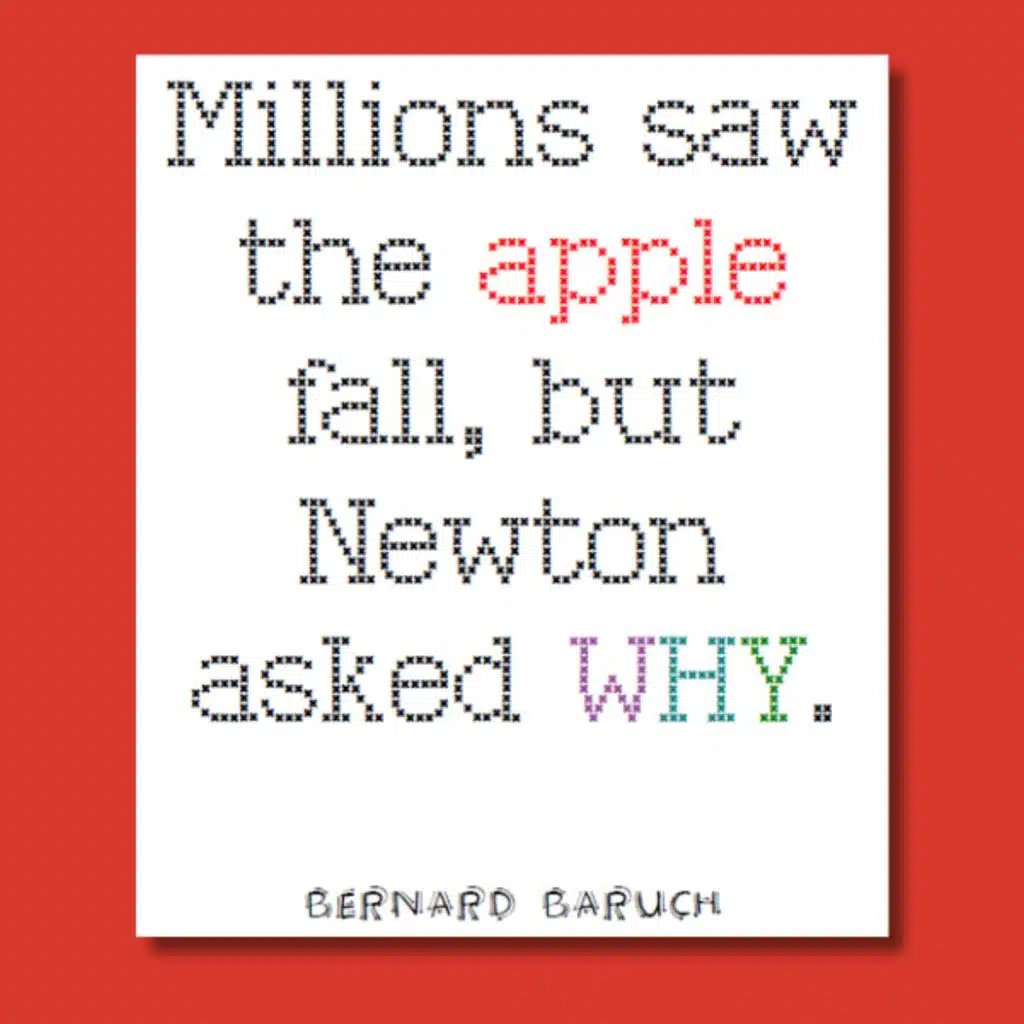 Millions saw the apple fall, but Newton asked why.

Bernard Baruch
Want even more posters? Check out my posters page!