I highly recommend this Literal Equations Connect 4 Activity from Math by the Mountain. It is a free download on Teachers Pay Teachers, and my students absolutely loved it.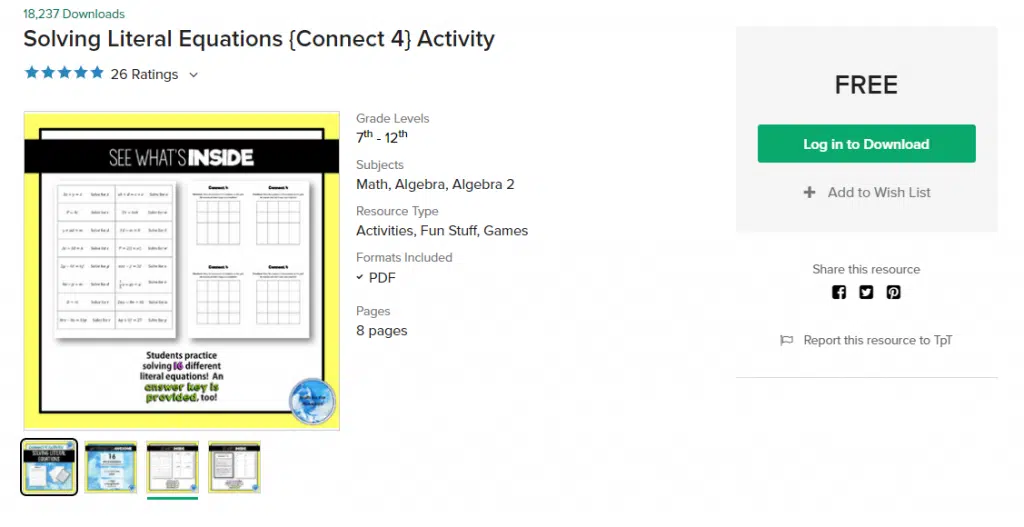 When I told my Algebra 1 students that the activity was over, they begged "Can we please do just one more?" That's the sign of a good activity – when kids don't want to stop doing math!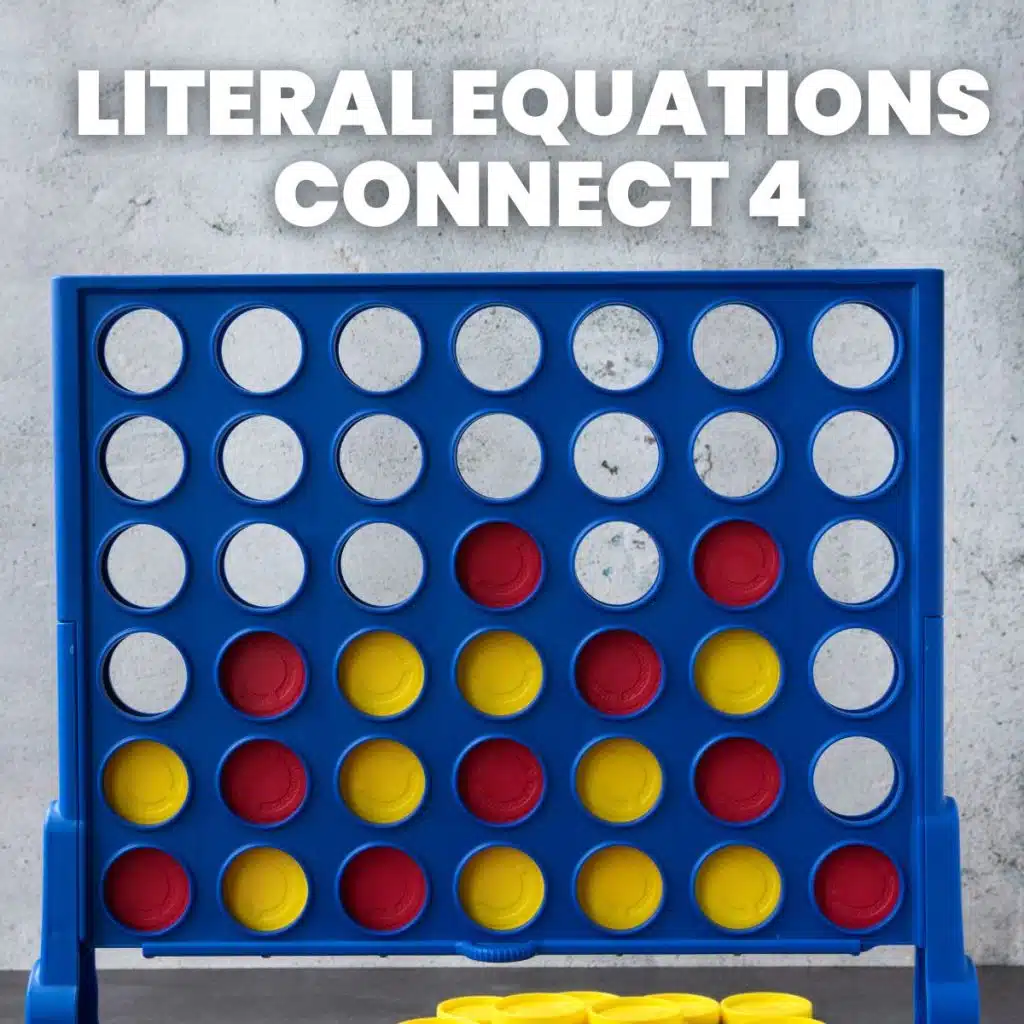 I cut up the sheet of problem strips, folded them, and put them in a basket.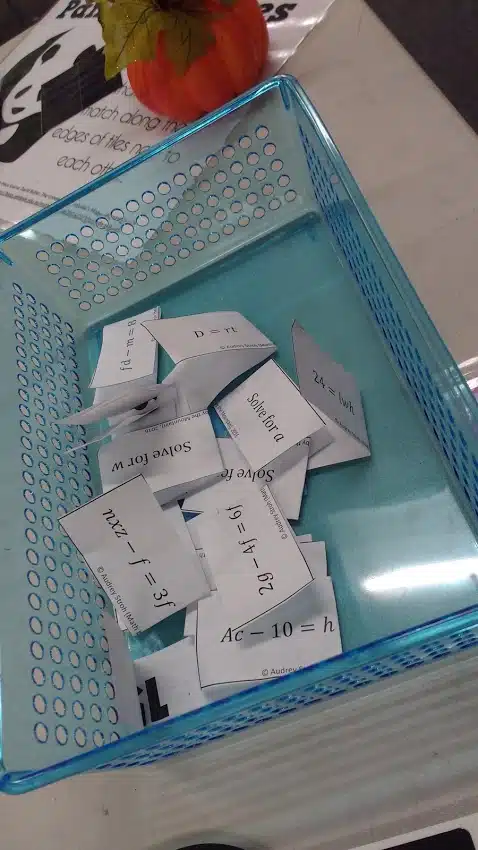 Each student got a Connect 4 sheet with the following instructions: Place the numbers 1-16 randomly on the grid. No repeats and don't copy your neighbor!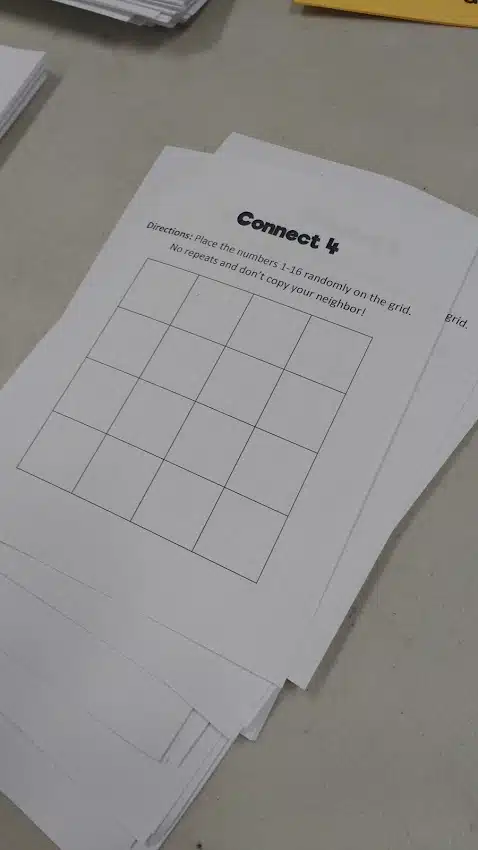 To play the game, I would give the entire class a literal equation and a specified variable to solve for. They would solve this on their dry erase boards. Then, we would go over the problem as a class so they could check their work. When we were done, I would reveal the problem's number. Everyone would cross that number off their individual grid. I would draw a new problem from the basket, and we would repeat the process.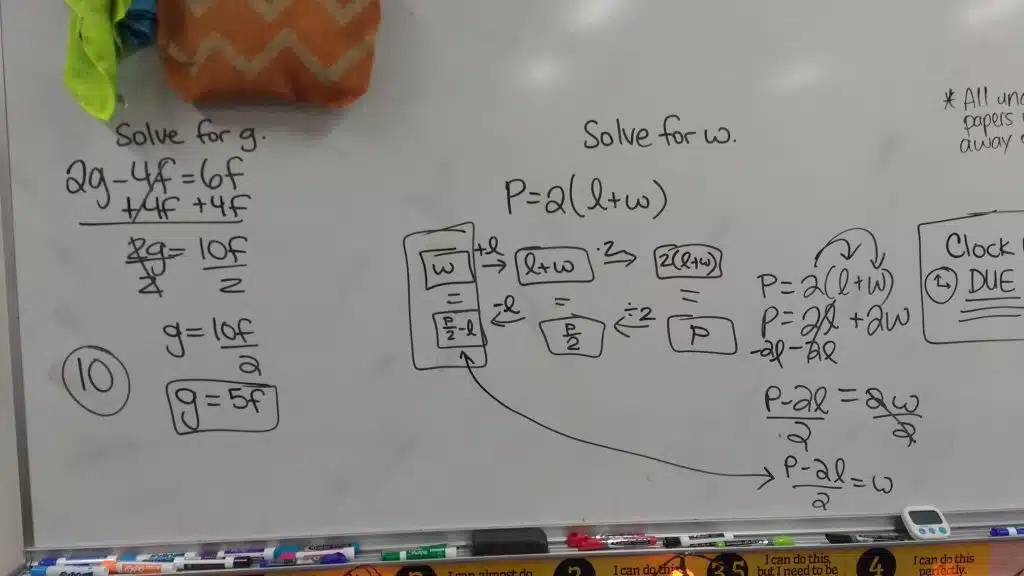 When a student got 4 in a row, I would give them a piece of candy. The thing I really liked about this game was that I could stop the game whenever I wanted to. I could let just one student win or I could have multiple winners. We ended up spending about 25 minutes playing this game.
The structure of this game could be used with any topic!
More Activities for Teaching Literal Equations