Today, in Algebra 1, we had a snowball fight. My students had never done anything like this. Well, for that matter, I hadn't either. This idea originated from Kate's blog as a first day of school getting to know you activity. Well, we've been in school almost a month, and I teach at a very small school, so I didn't really need a getting to know you activity. But, I did need a way to change up our review of solving equations. We've been working on solving equations for a week now, and today was quiz day.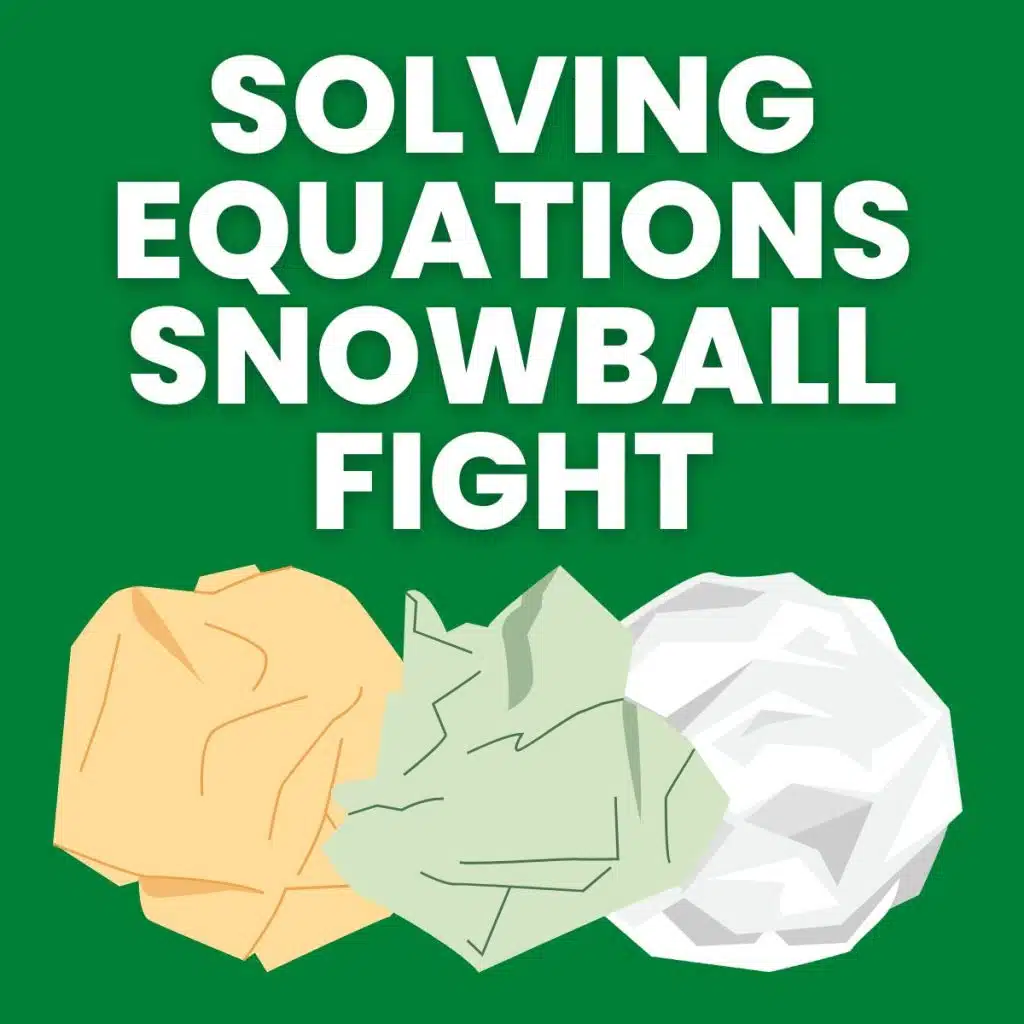 Before the quiz, I wanted to find a way to discuss common errors to avoid in solving equations without any students thinking that I was picking on them. Introduce the snow balls.
Funny story. When I told my 7th period that we would be having a snowball fight today, one student informed me that she didn't think that would work because it was still summer…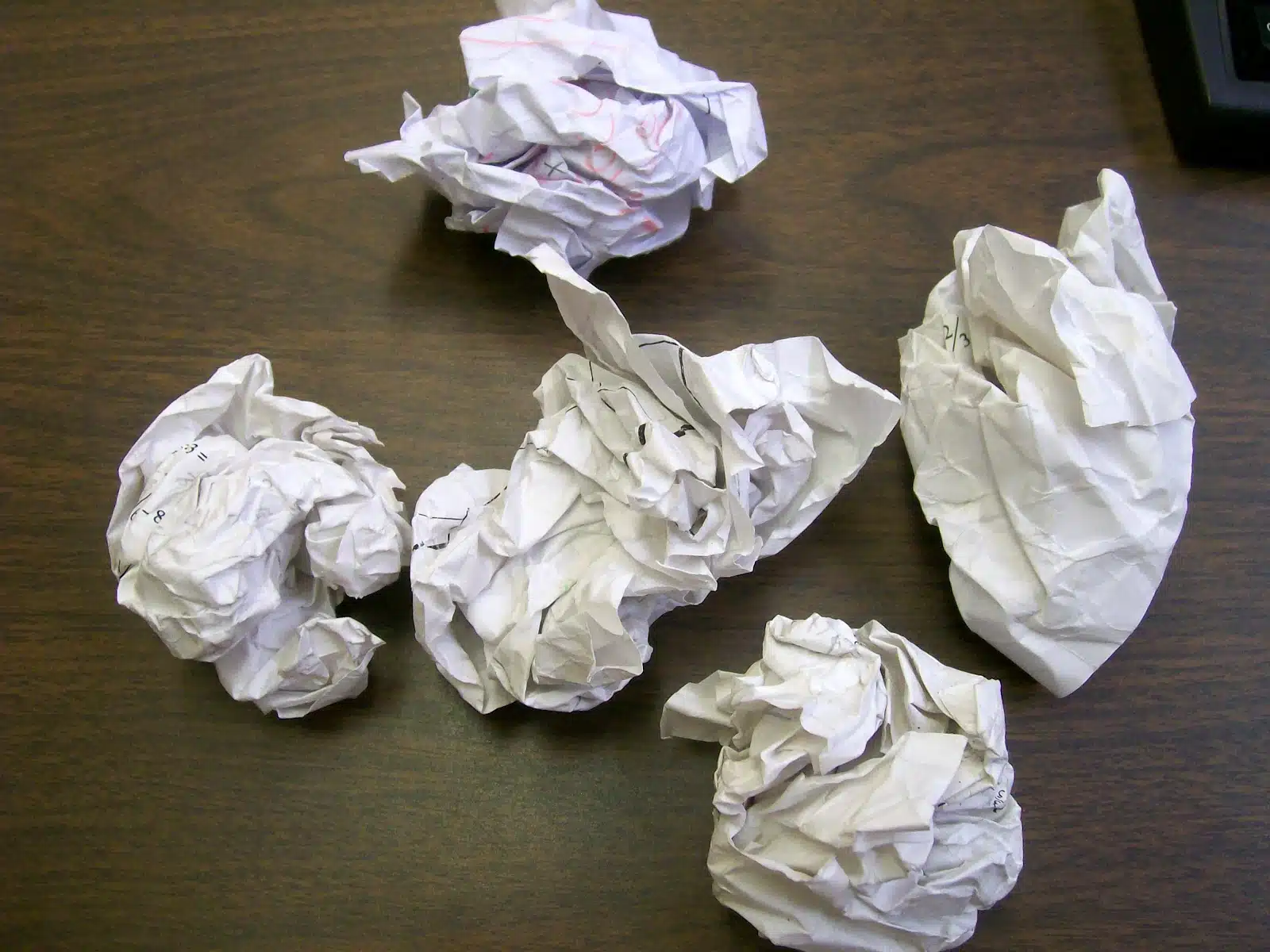 Give each student a sheet of scrap paper. I keep a box of paper that is clean on one side in my classroom for random activities like this. Yes, each student will have to investigate what is on the back of their sheet of paper. Comparisons will take place. Some students will try to increase their social standing among their peers based on the fact that the back of their page is cooler than that of the other students.
Project 10 equations on the Smart Board. Tell each student to pick an equation and write it on their sheet of paper. Repeatedly remind them that they are only writing the equation, not solving it. Expect to have at least one student solve the equation even though you asked them not to.
Next, ask each student to crumple their paper into a ball. Prepare yourself for looks of disbelief. Some students will literally not want to do this step. They will try to daintily fold their paper. Reassure them that it is okay to crumple the paper.
Set the Smart Board timer for 10-15 seconds. Allow the students to have a snowball fight.
When the timer goes off, the snowball fight must end. Each student picks up a snowball and opens it.
Tell the students that their job is to solve the equation. However, some students should make a mistake on purpose while solving the equation. Don't tell anybody you're going to make a mistake. Just do it.
After students have correctly or incorrectly solved their equations, have the students crumple their paper again.
10 second snowball fight.
Each student finds a snowball. If they open it and find the equation they just solved, they must trade papers with another student. Now, each student's job is to look at the work and grade it. Is it correct? Or is there a mistake? If there is a mistake, the student must correct it.
After the grading has been completed, ask students who found a mistake to share the equation (still projected on the board) and what mistake they found. This is a great conversation starter for discussing common mistakes without making students feel like they have been singled out.
The students had a blast. One student asked if we were ever going to do this again. It provided a nice change of pace between our practice problems on the white boards and our quiz. Most importantly, learning took place. Students were engaged. And, we got to have some fun, too.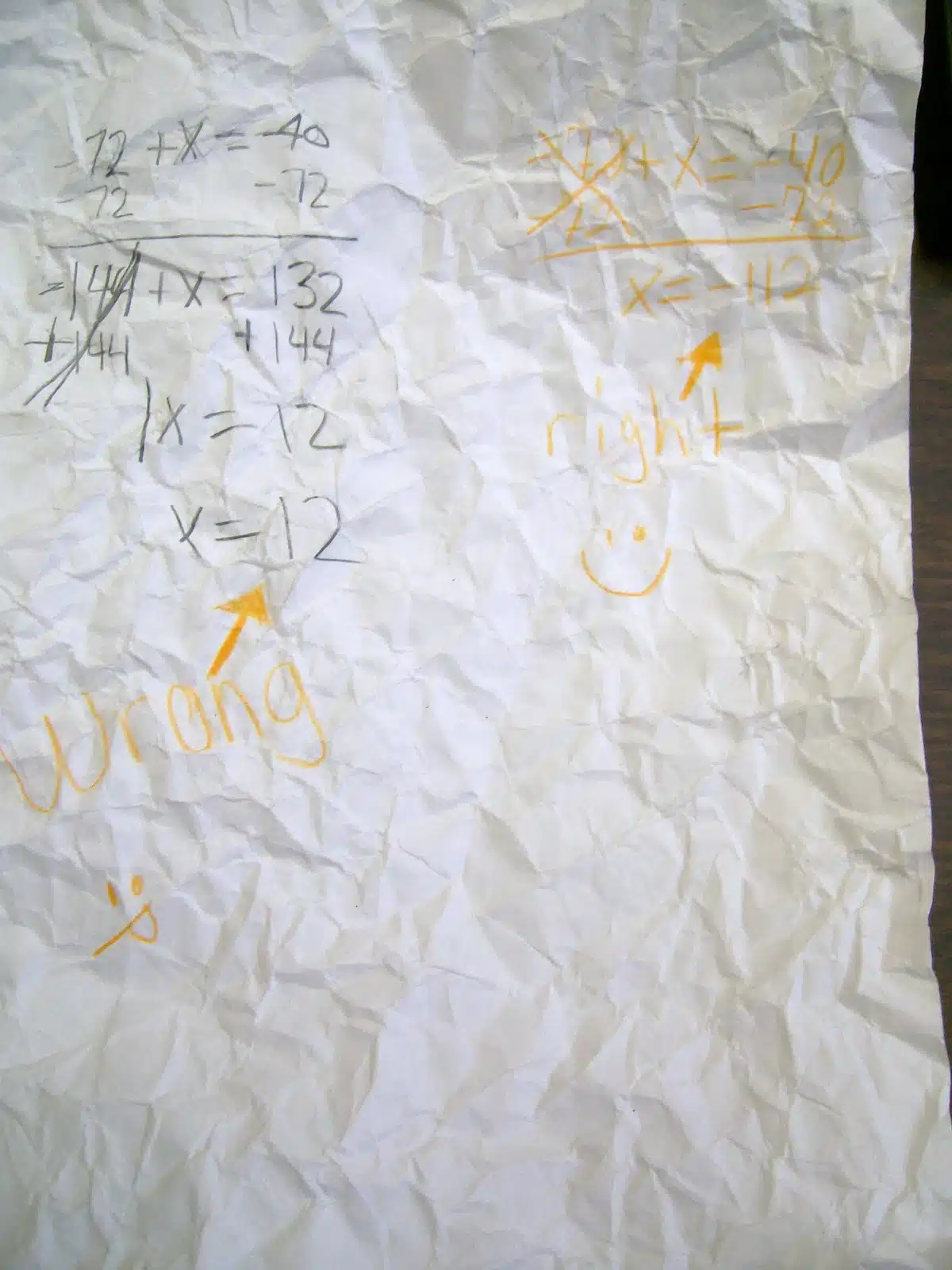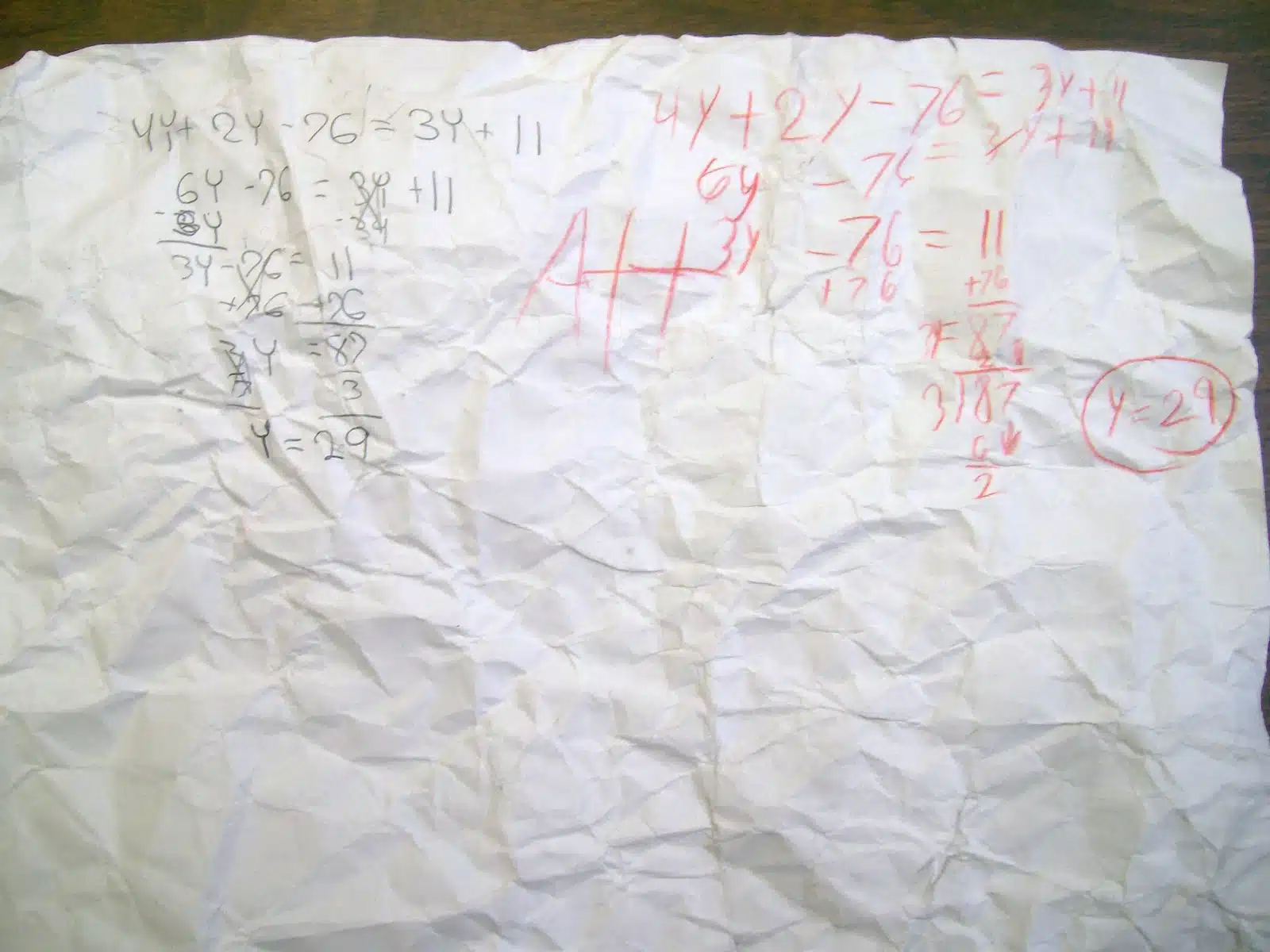 Most students worked the equation out on their own to see if the other student had solved it correctly.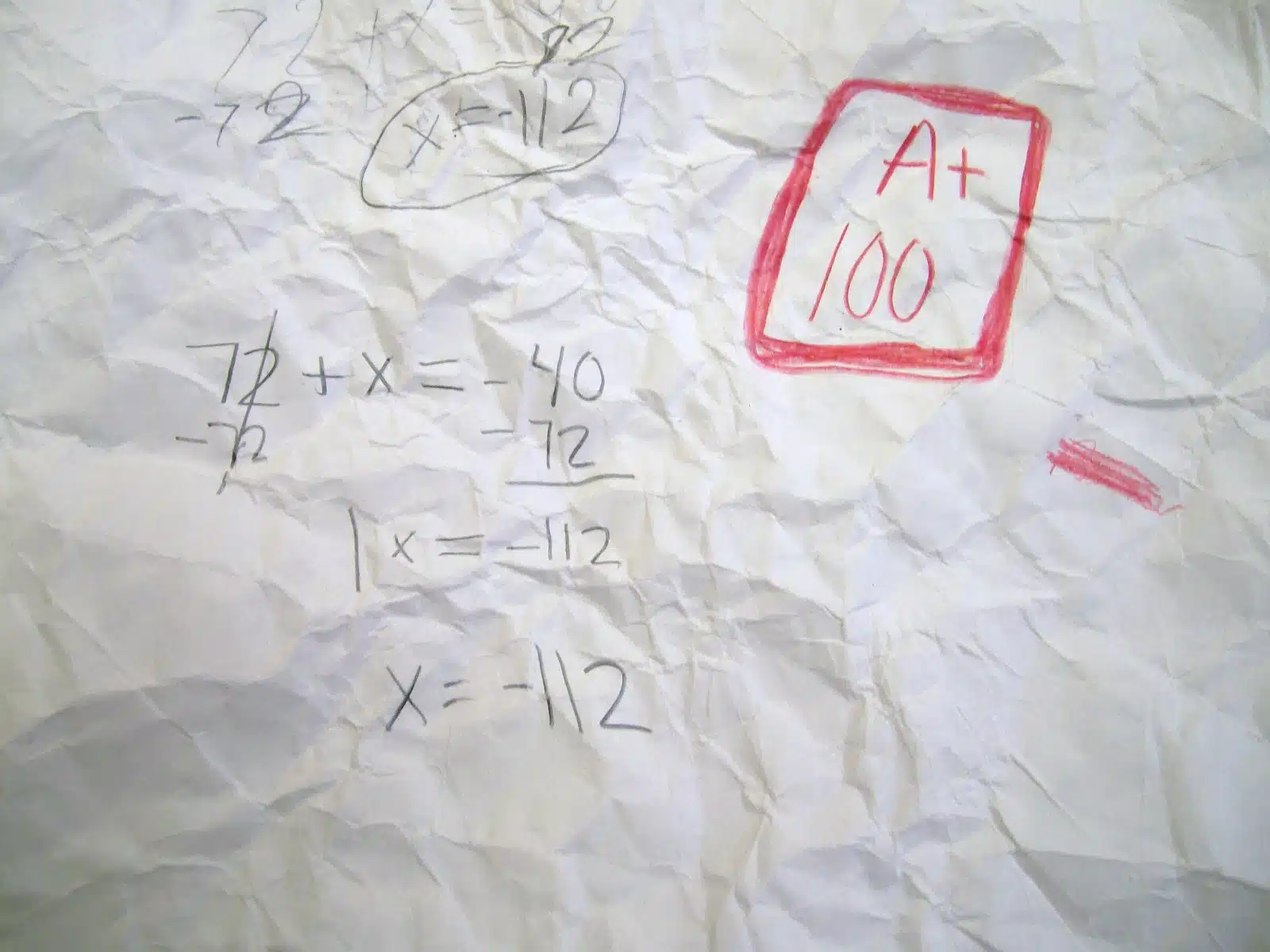 Some students were a little harsh in their grading.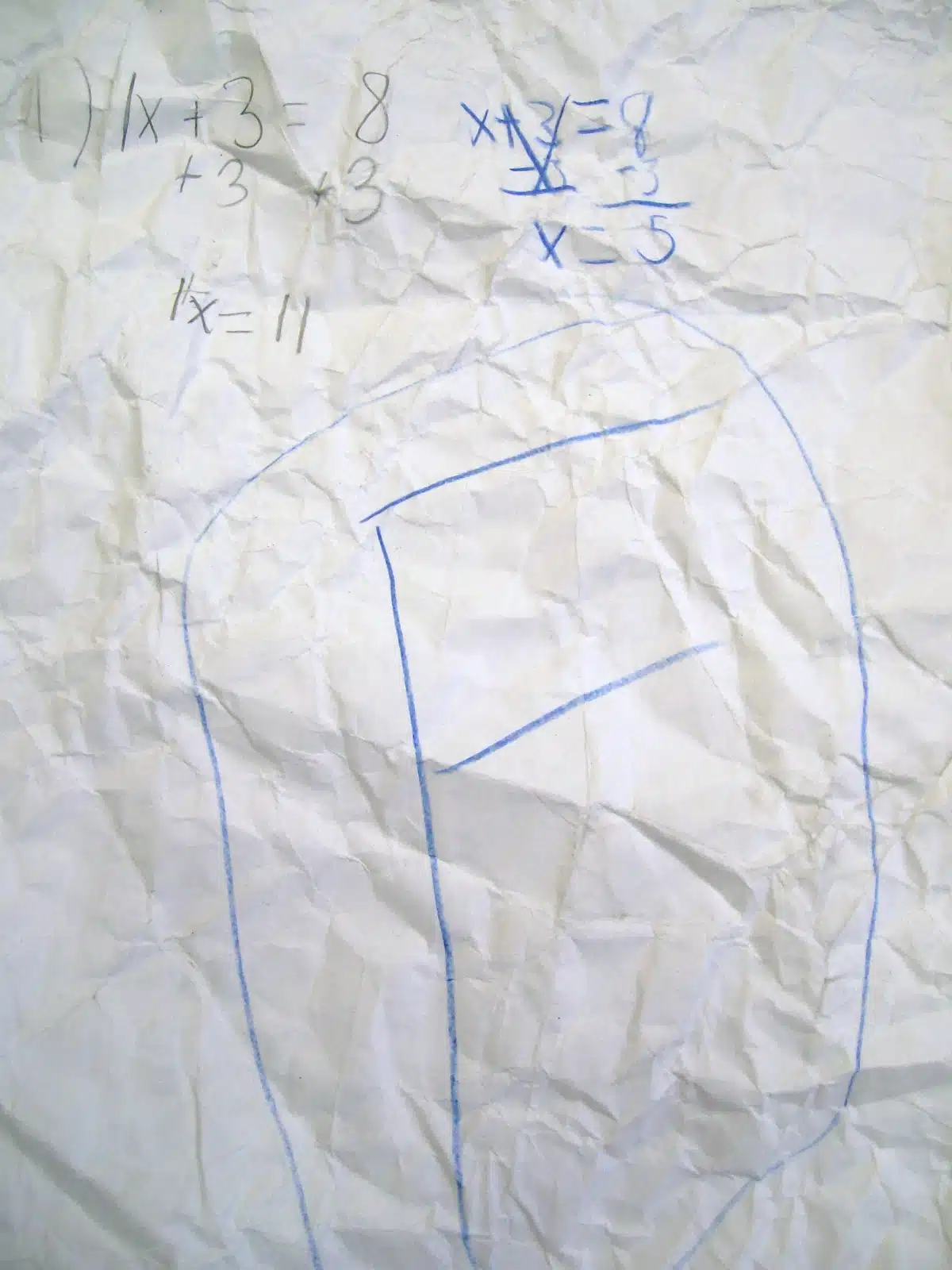 Watch your positive and negative signs!
I also found this random note on one of the snowballs…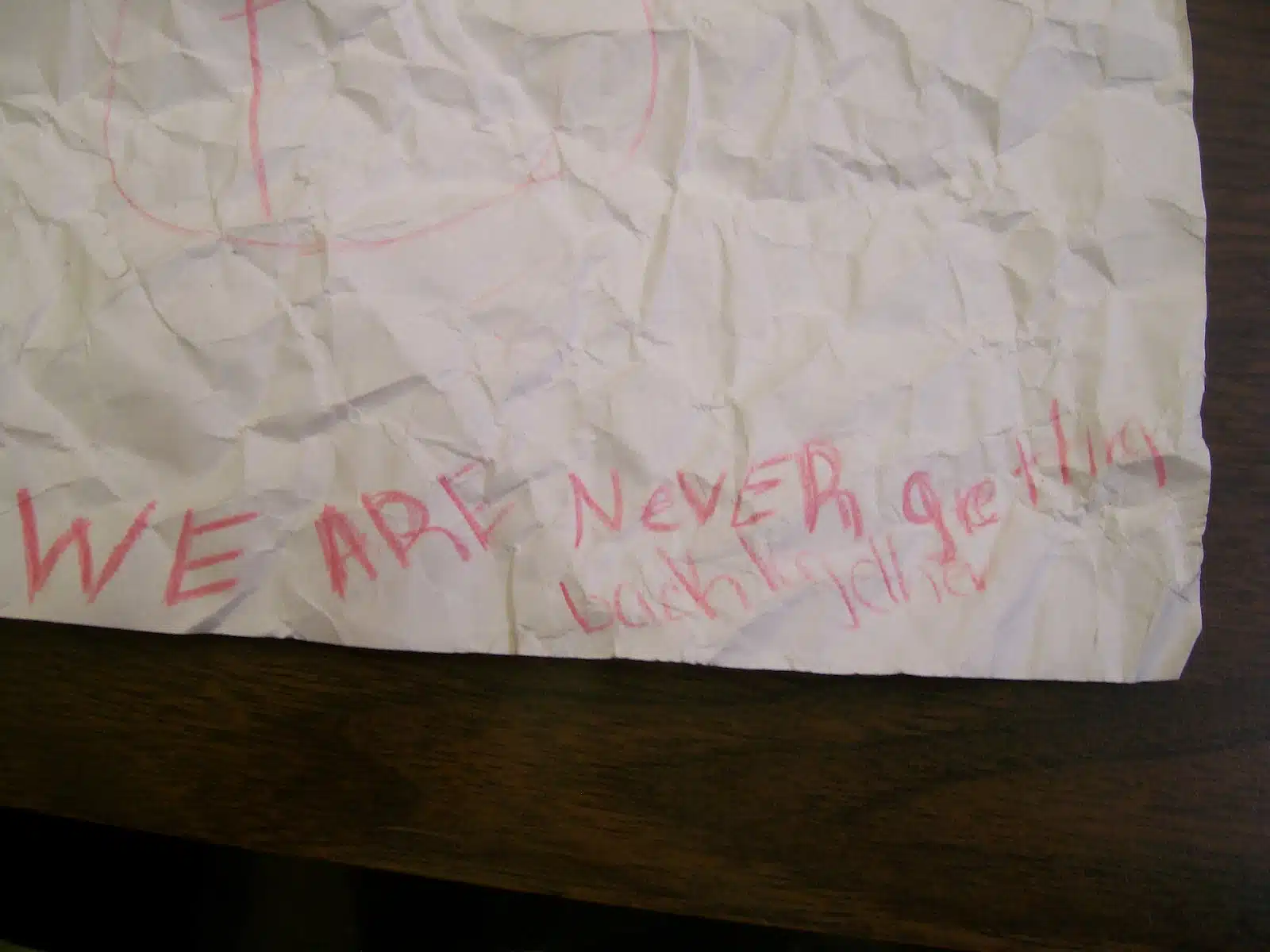 I love this!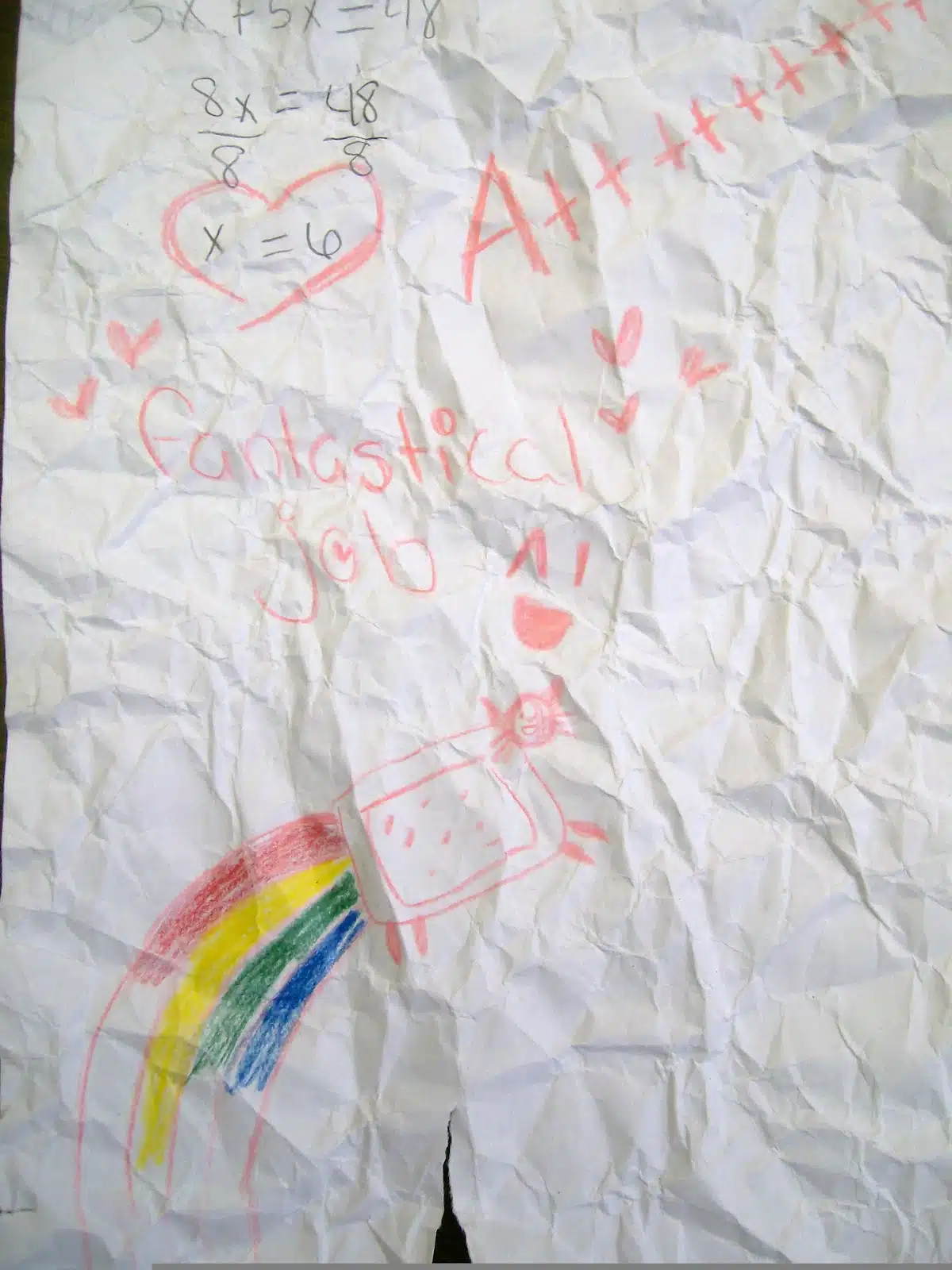 More Resources for Teaching Solving Equations