This blog post contains Amazon affiliate links. As an Amazon Associate, I earn a small commission from qualifying purchases.
Want to check out my favorite Amazon items for the classroom? Check out my Amazon favorites page!
This ten frame matching cards activity will provide your young learner with practice matching the numbers from 1 to 10 with their 10 frame representations.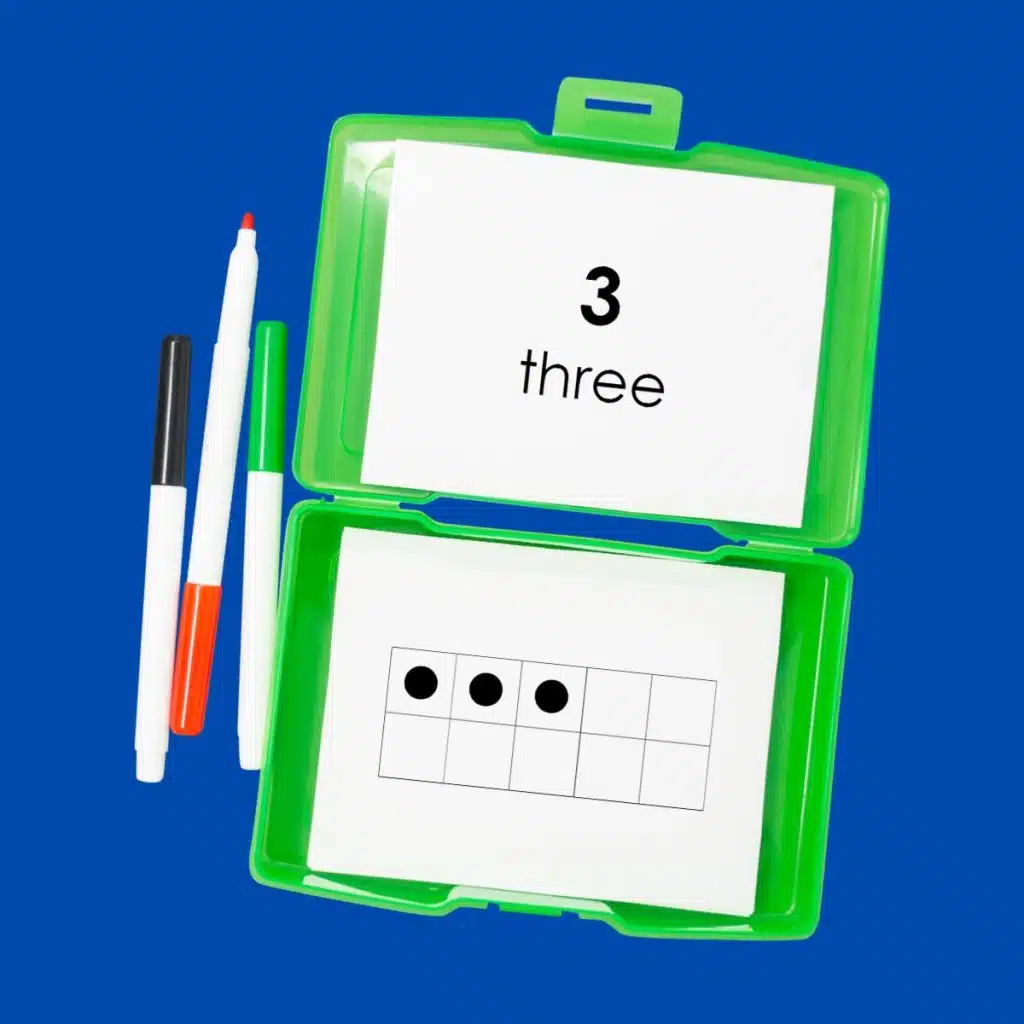 I created this deck of matching cards for my son when he was first learning to count. We did lots of practice counting with tens frames, so I thought a matching activity that he could work on independently would make a great addition to our collection of math activities at home.
Not only did this tens frame matching activity help my kiddo practice matching numerals with 10 frames, but it also gave him practice ordering the numbers from 1 to 10.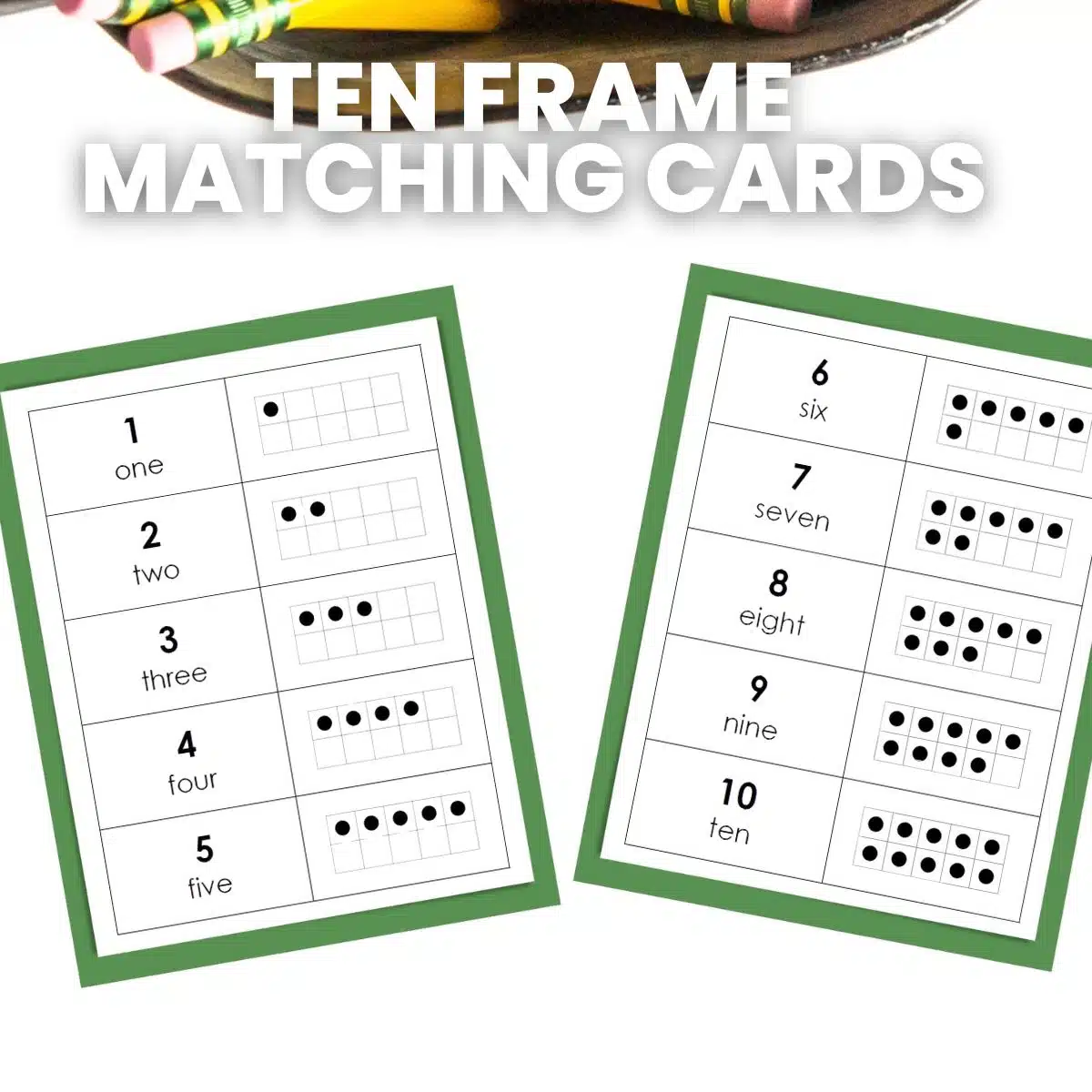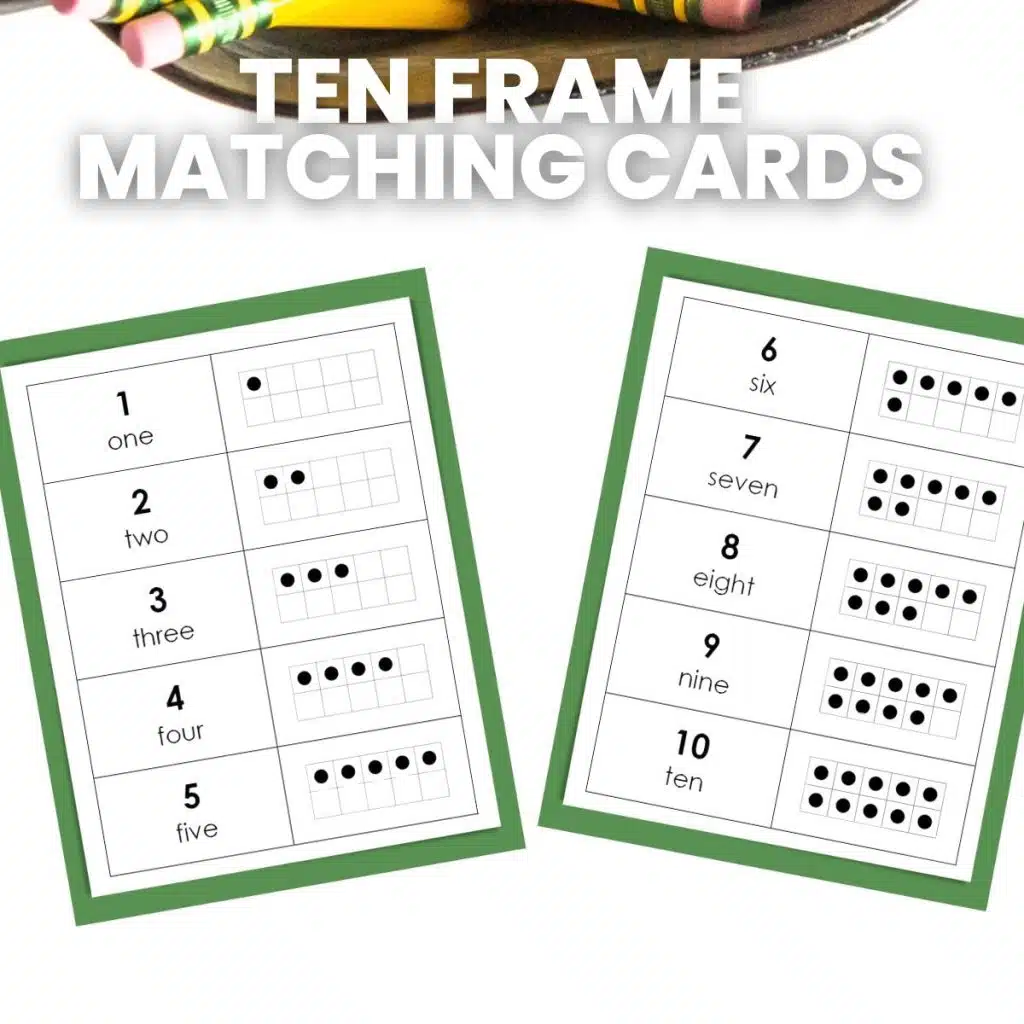 I was able to easily use the free 10 frame clipart I created in order to make this matching card activity.
Other ten frame resources that I created with this same set of clipart include the blank 10 frame template that can be used with a dry erase pocket and the count and match ten frame worksheet for matching the numbers 1-10 with their 10 frame representations.
If your learners aren't quite ready for ten frames, I also have a blank 5 frame template. Or if you are dealing with larger numbers, I have a blank double 10 frame template.
More Elementary Math Resources