This blog post contains Amazon affiliate links. As an Amazon Associate, I earn a small commission from qualifying purchases.
Want to check out my favorite Amazon items for the classroom? Check out my Amazon favorites page!
After creating a foldable book of exponent rules, my students needed some practice problems. This was the perfect time to pull out an exponent rules card sort activity.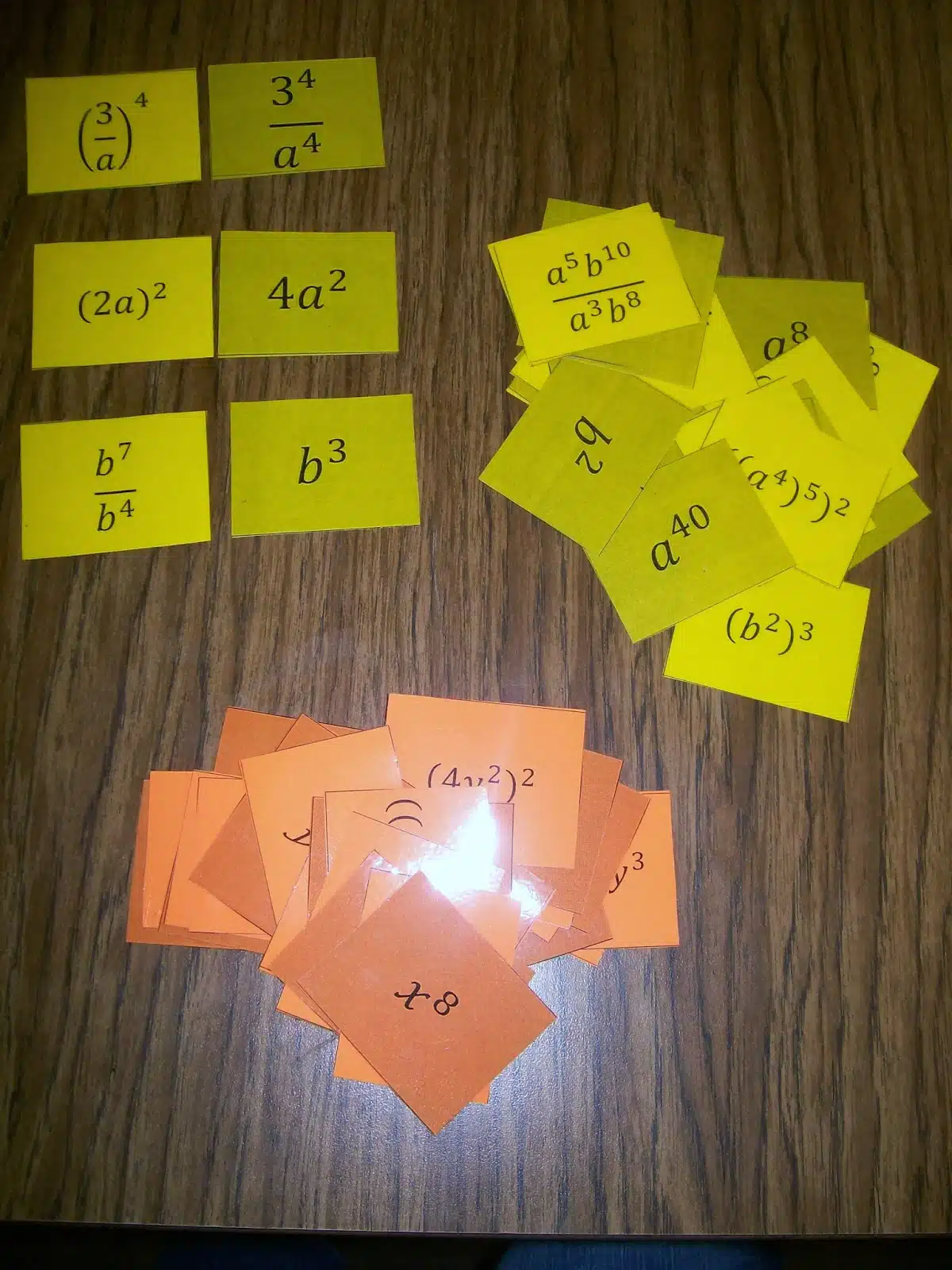 The card sort activity is actually meant as a game called karuta, but we'll talk about the game version in a little bit. I've found from experience that the game goes a lot better if I introduce the cards to my students as a card sort FIRST.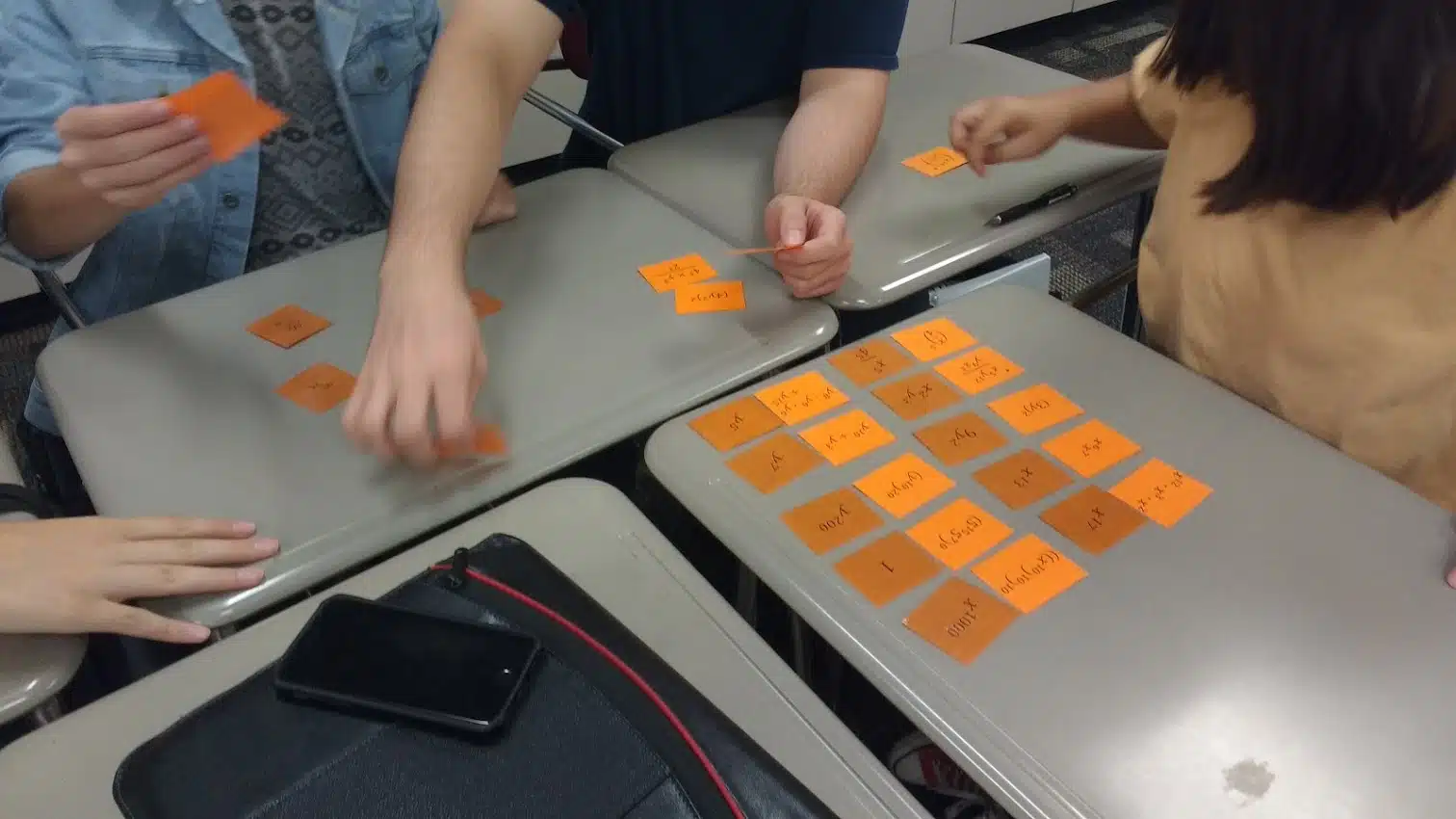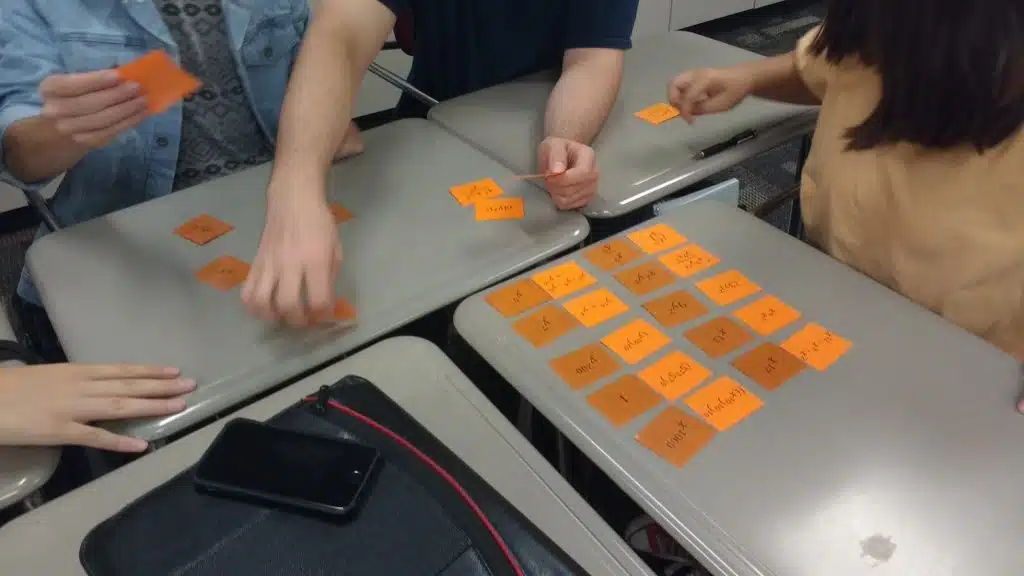 The exponent rules card sort/karuta game can be downloaded from Don't Panic. The Answer is 42. The site uses Scribd to host its files, and it's a pain to download from if you aren't a paying member. To make things easier, I have uploaded the files for this activity at the bottom of this post. But be sure to follow the link above to read more about this activity and find a lot more resources for teaching exponent rules.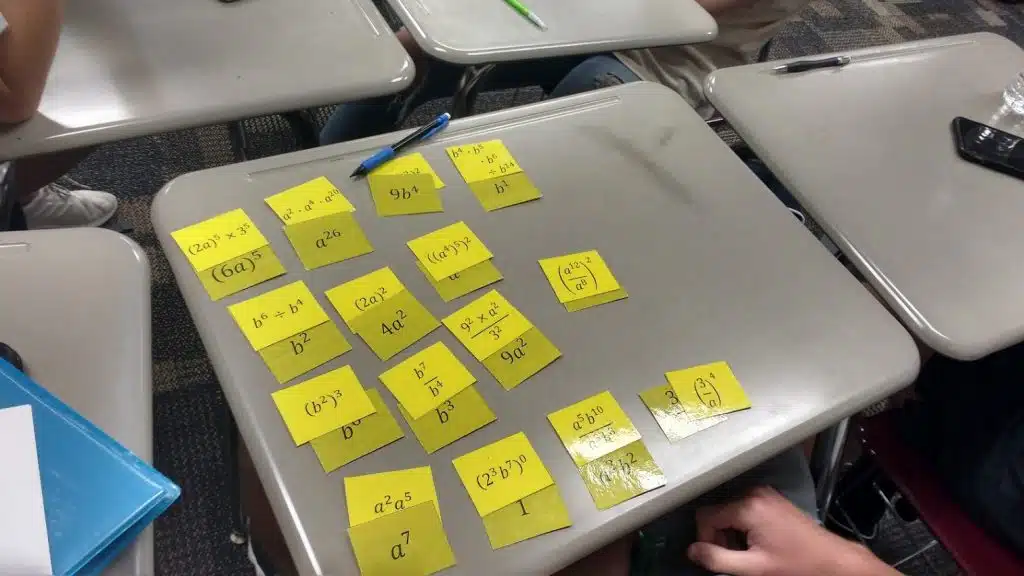 I already had the cards cut and laminated from last year, so this was an easy lesson to implement. I paired the students up and gave each student a bag with two decks of cards (one yellow and one orange.)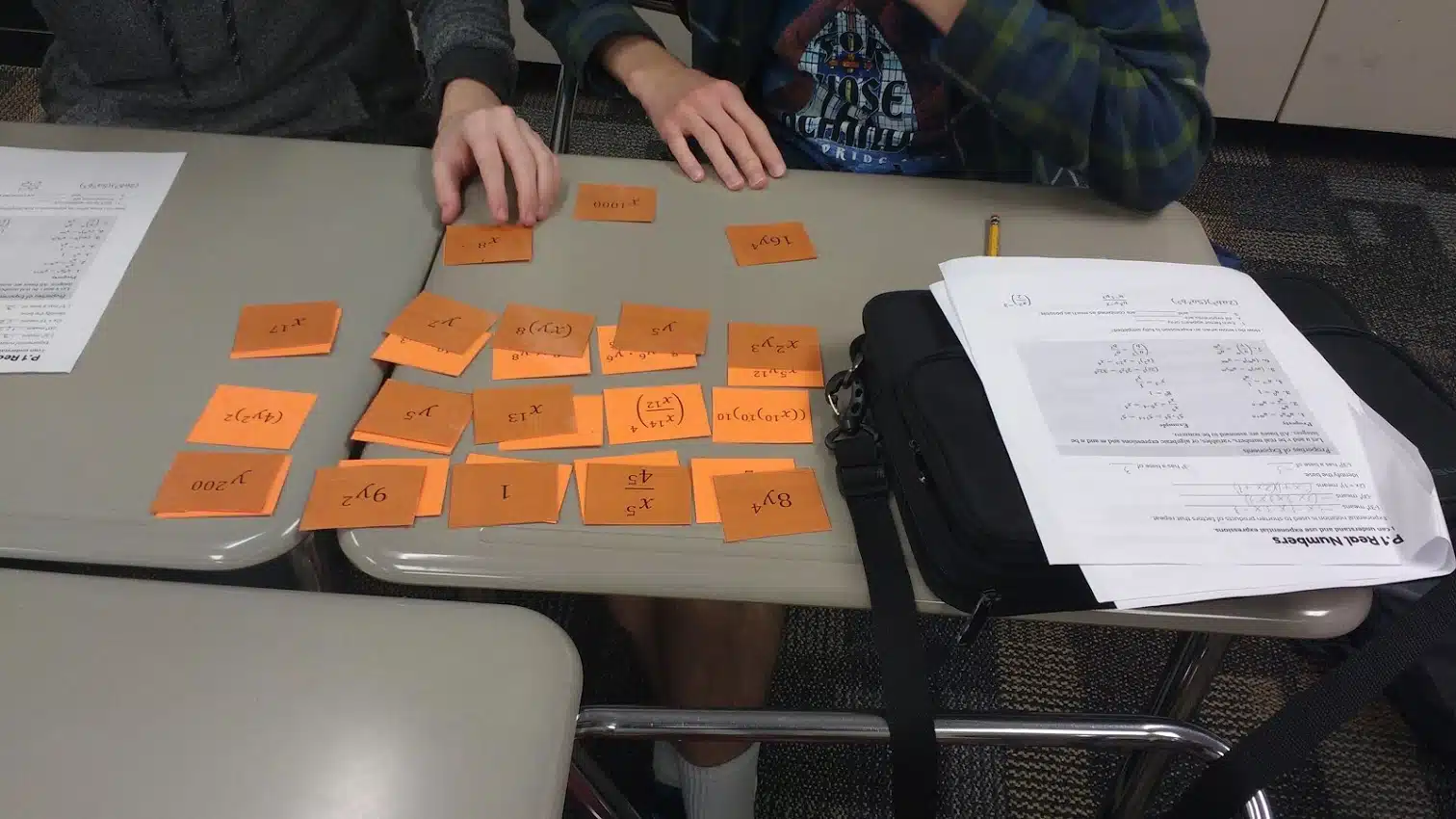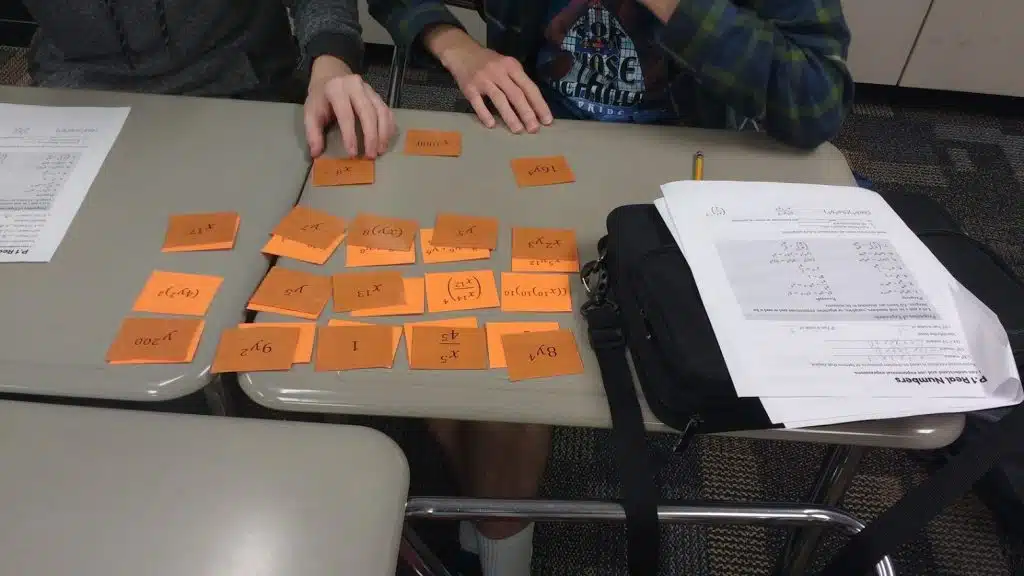 Each group started with the yellow deck. I had them match the exponent rule question cards wit the proper answer cards (shaded gray). After I checked their answers, I had them switch to the orange deck and repeat the process.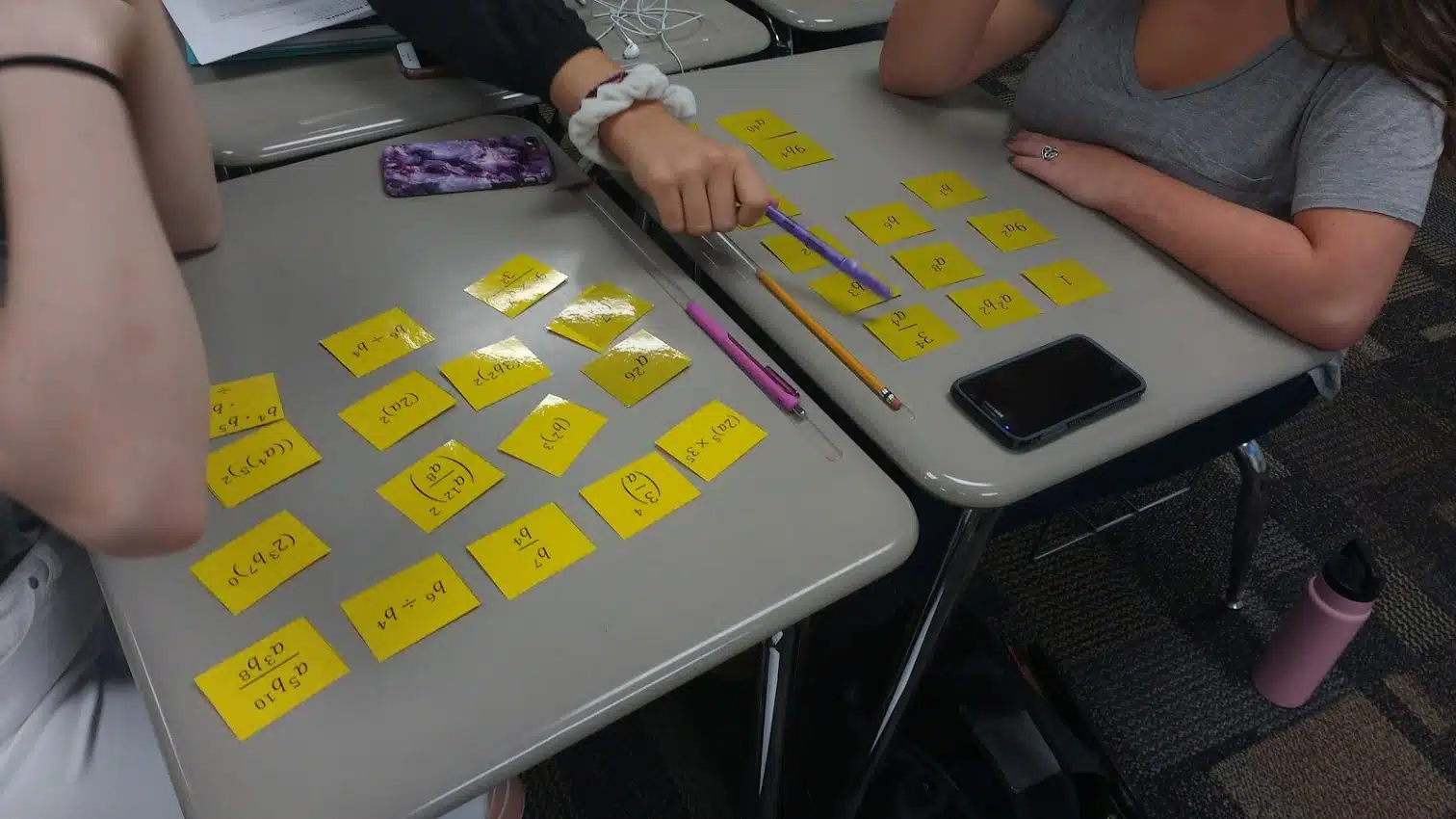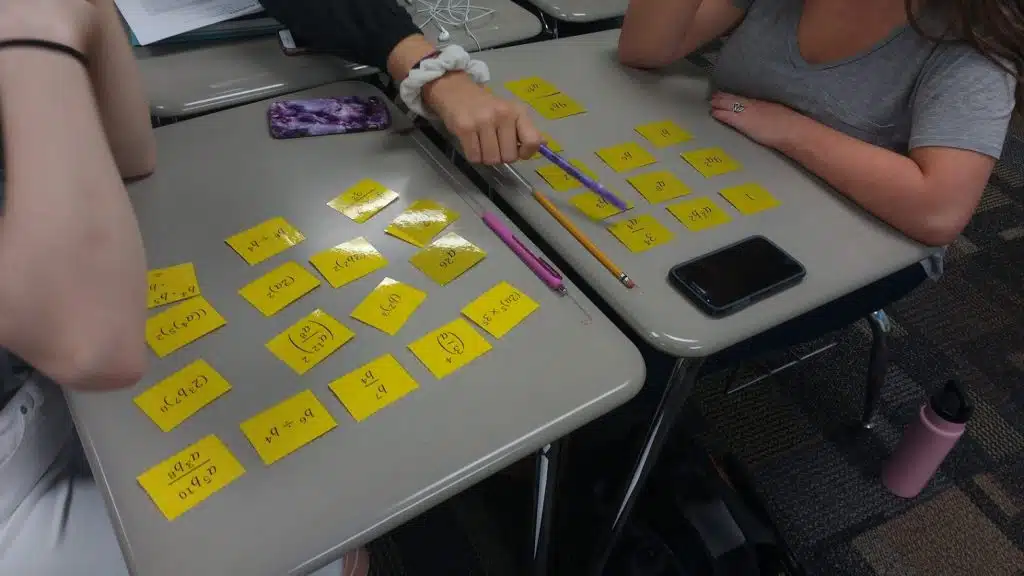 After each group had finished both the yellow and orange card sort activities, we then played the karuta game.
Basically, Karuta is a cross between Slap Jack and War. I tell the students to lay out either the question cards or the answer cards from their decks. Depending on which cards I had them lay out, I write either an answer or a question on the board. The first person to slap the correct card that corresponds with it gets to keep the card. The player with the most cards at the end wins. This game gets very competitive and VERY violent.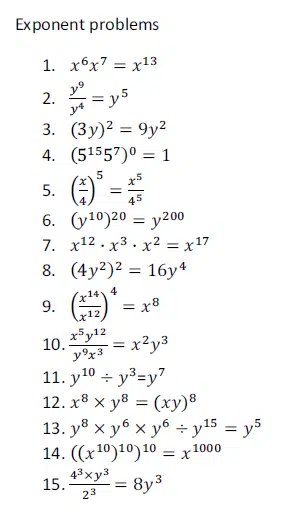 The card sort/karuta file has a one-page sheet that has all of the questions and answers for each deck which makes this a very low-prep activity to pull off if you already have the cards printed and laminated.
More Activities for Teaching Exponent Rules