This blog post contains Amazon affiliate links. As an Amazon Associate, I earn a small commission from qualifying purchases.
Want to check out my favorite Amazon items for the classroom? Check out my Amazon favorites page!
Last year, I learned about an activity called "Make a Million" from Julie Morgan who blogs at Fraction Fanatic. I tried this out with students several times throughout the year.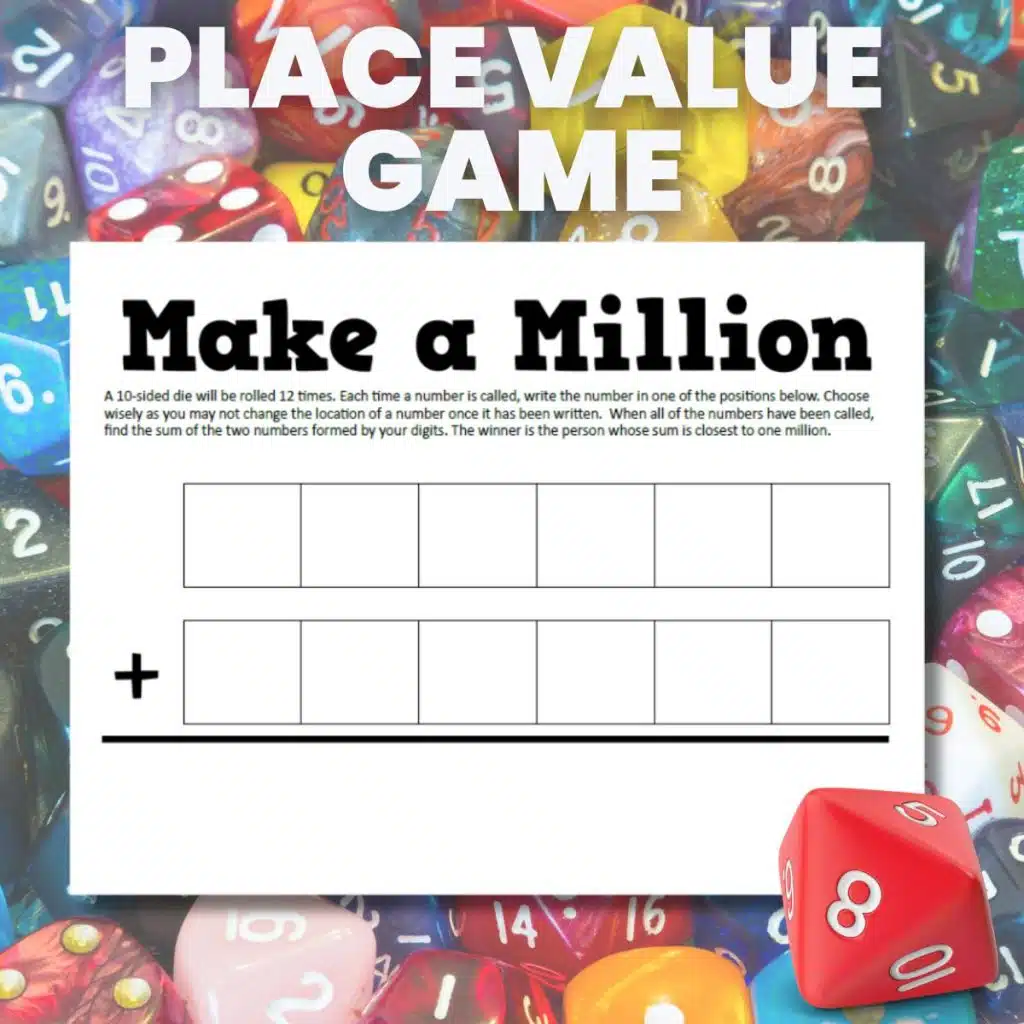 It's perfect for those awkward five minutes when you get through your lesson plan way faster than you expected. Kids LOVED it, but every time we did it I would feel like the activity could run more smoothly.
I loved the activity so much it made an appearance in my 30+ Ideas for the First Week of School post.
I'll let Julie explain the Make a Million Math Game!
This summer, I decided that I would make a dry erase template for my students to use as we played. Drawing the 12 boxes to place numbers in always took my students FOREVER.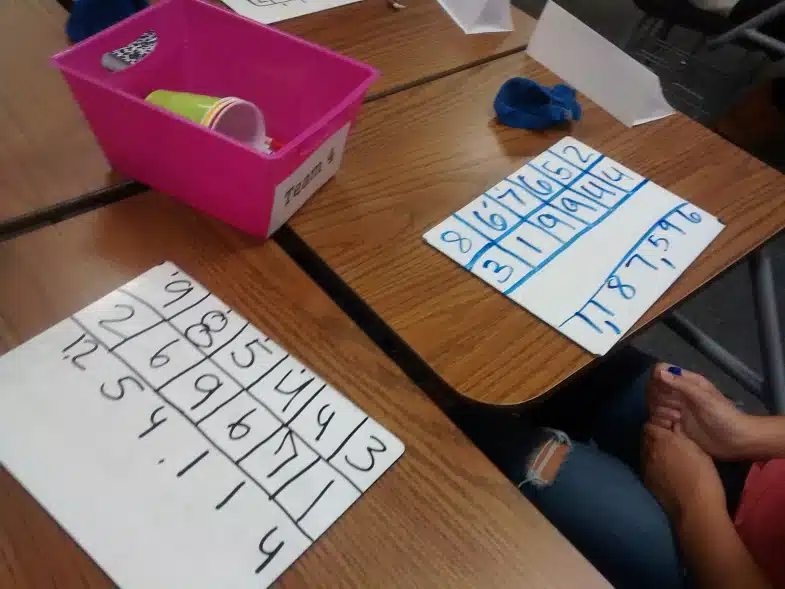 My students' work was just a little too messy for my liking.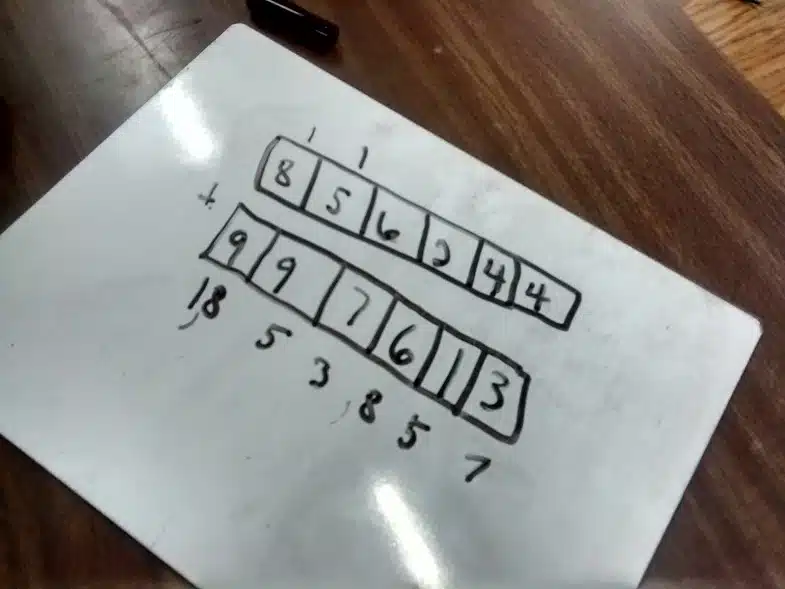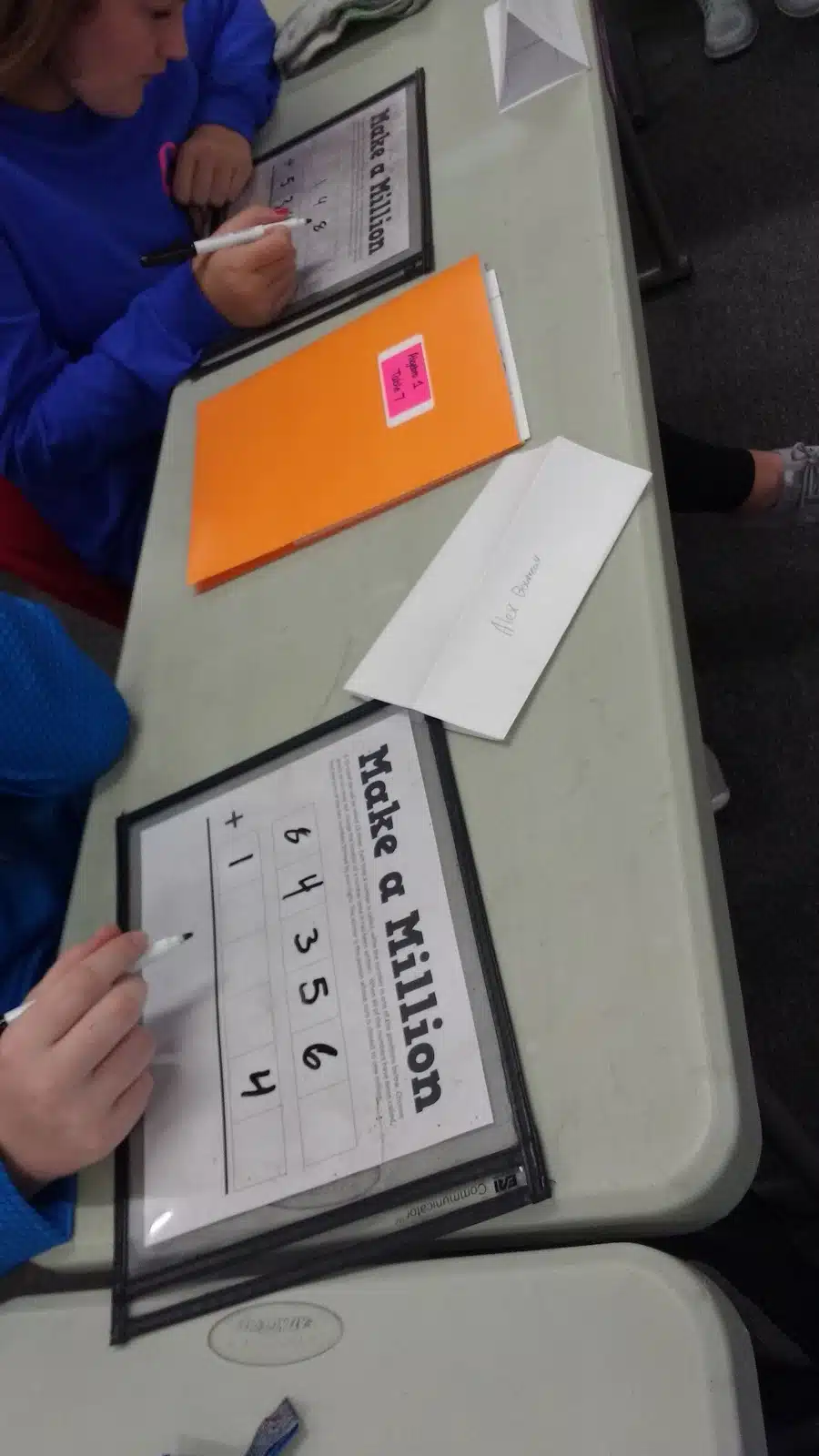 Plus, some kids would want to redraw the boxes EVERY SINGLE TIME.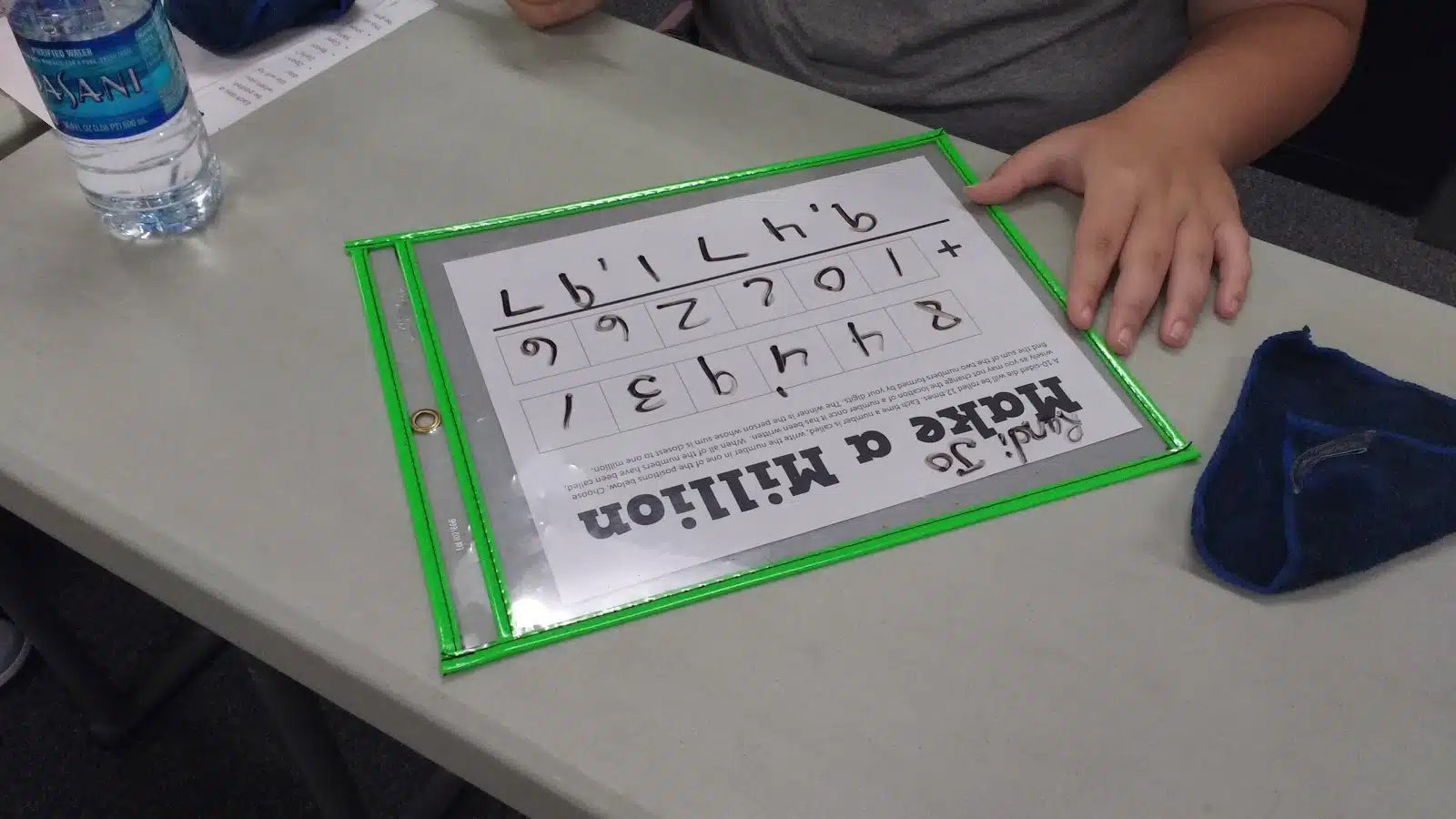 Here's the template I came up with: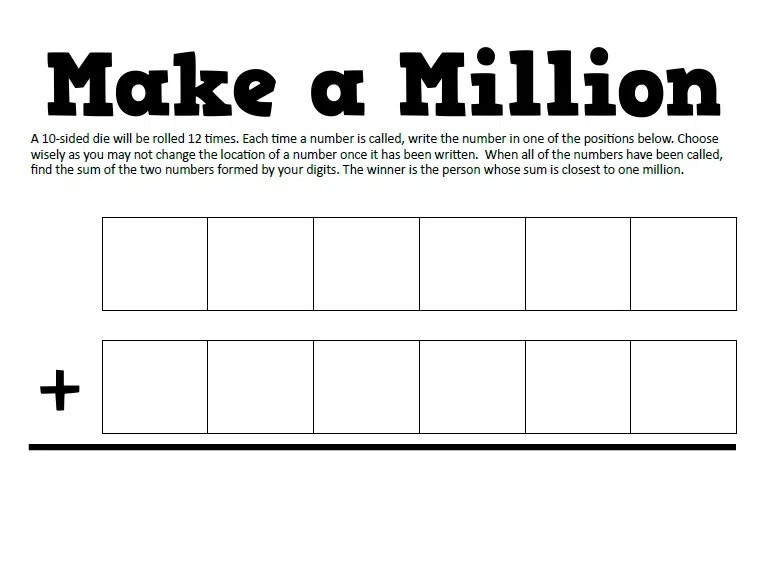 I printed off a class set and slid them into our dry erase pockets.
MATH = LOVE RECOMMENDS…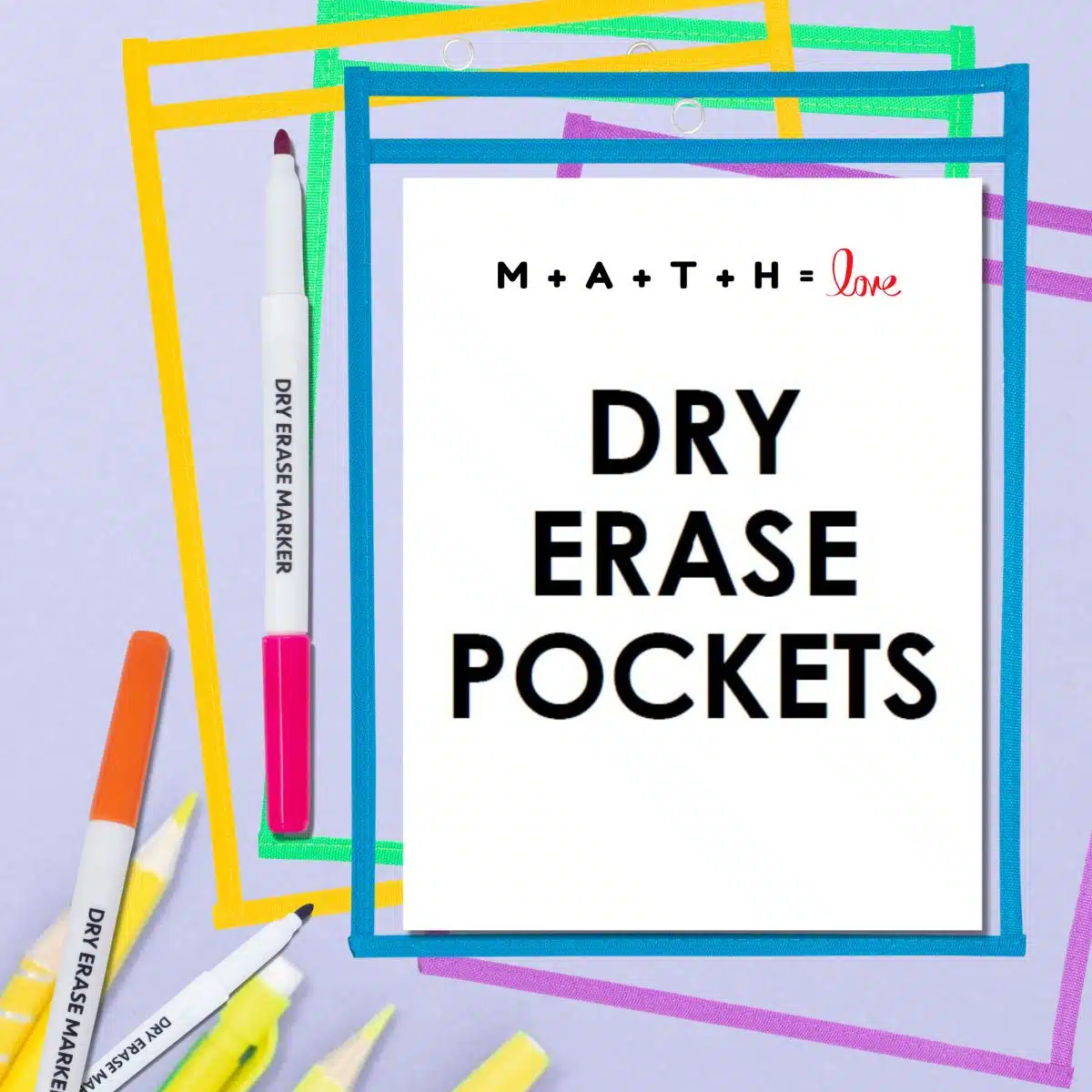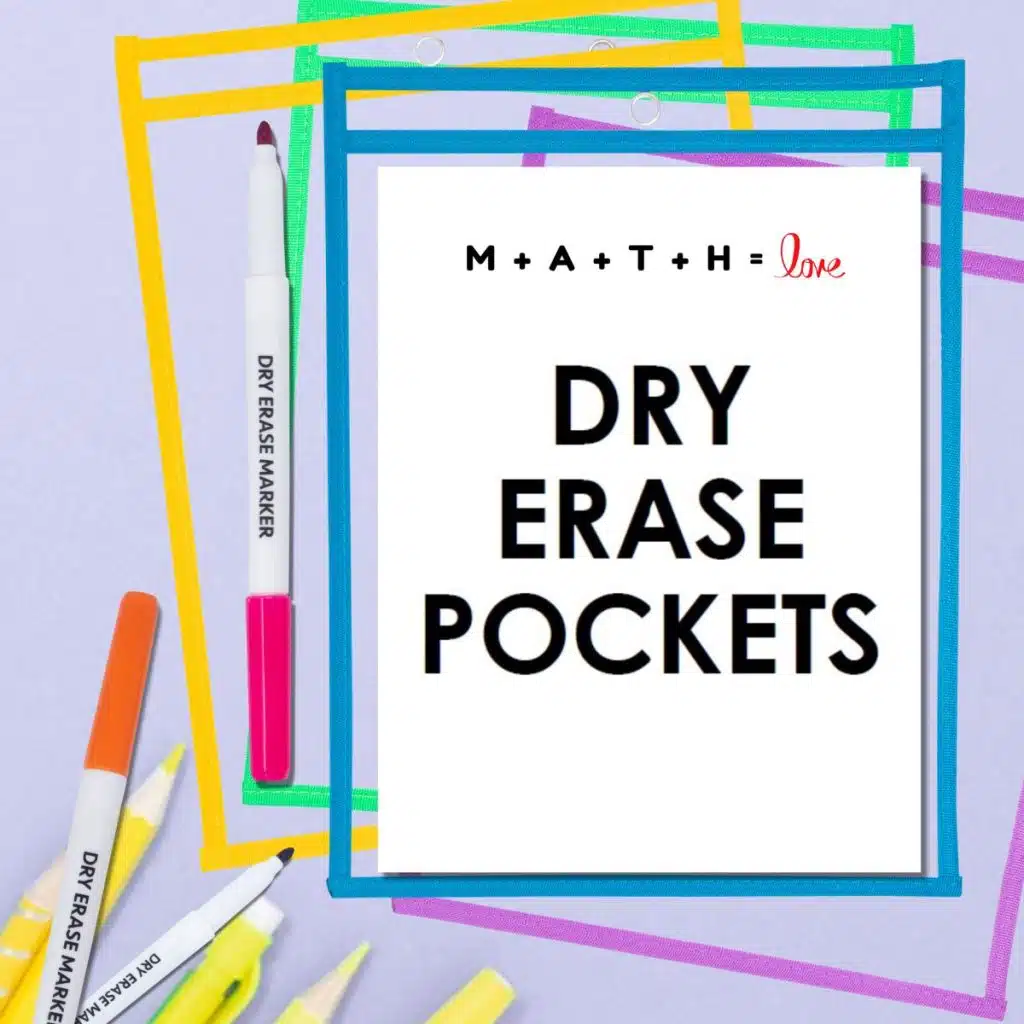 I cannot imagine teaching math without my dry erase pockets! They instantly make any activity more engaging and save me countless hours at the copy machine since I can use the same class sets of copies year after year.
Here are my current go-to recommendations:
If you don't have a classroom set of dry erase pockets, you could also use heavy duty sheet protectors. But, I highly recommend investing in a classroom set of the pockets since they are so much more durable.
We tried them out Wednesday in both Algebra 1 and Math Concepts. This activity went smoother than it ever has before. And, I give the credit to the template.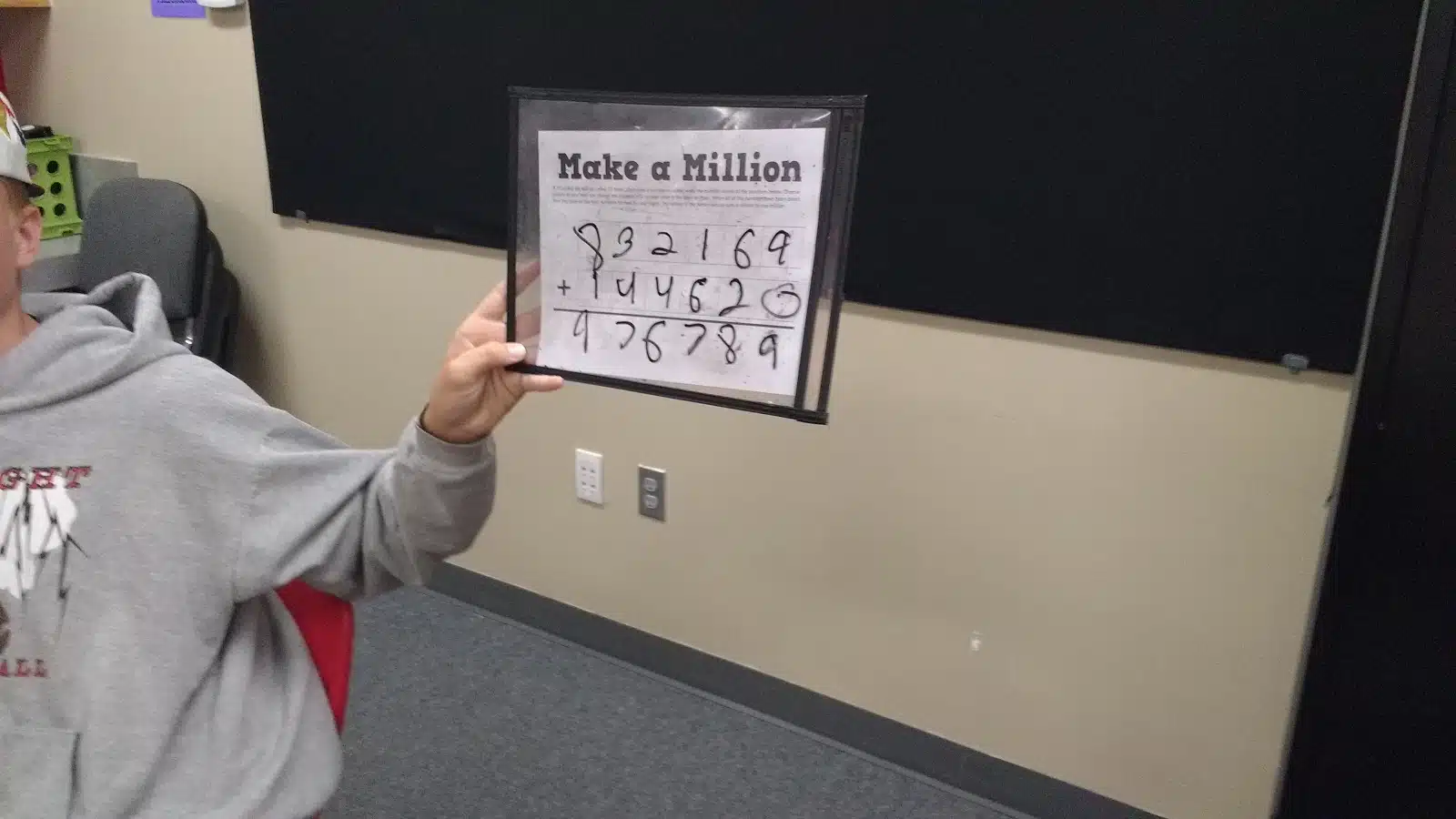 We were able to start playing right away! My kids were super competitive, and I gave a tootsie roll to the student whose sum was closest to one million each turn.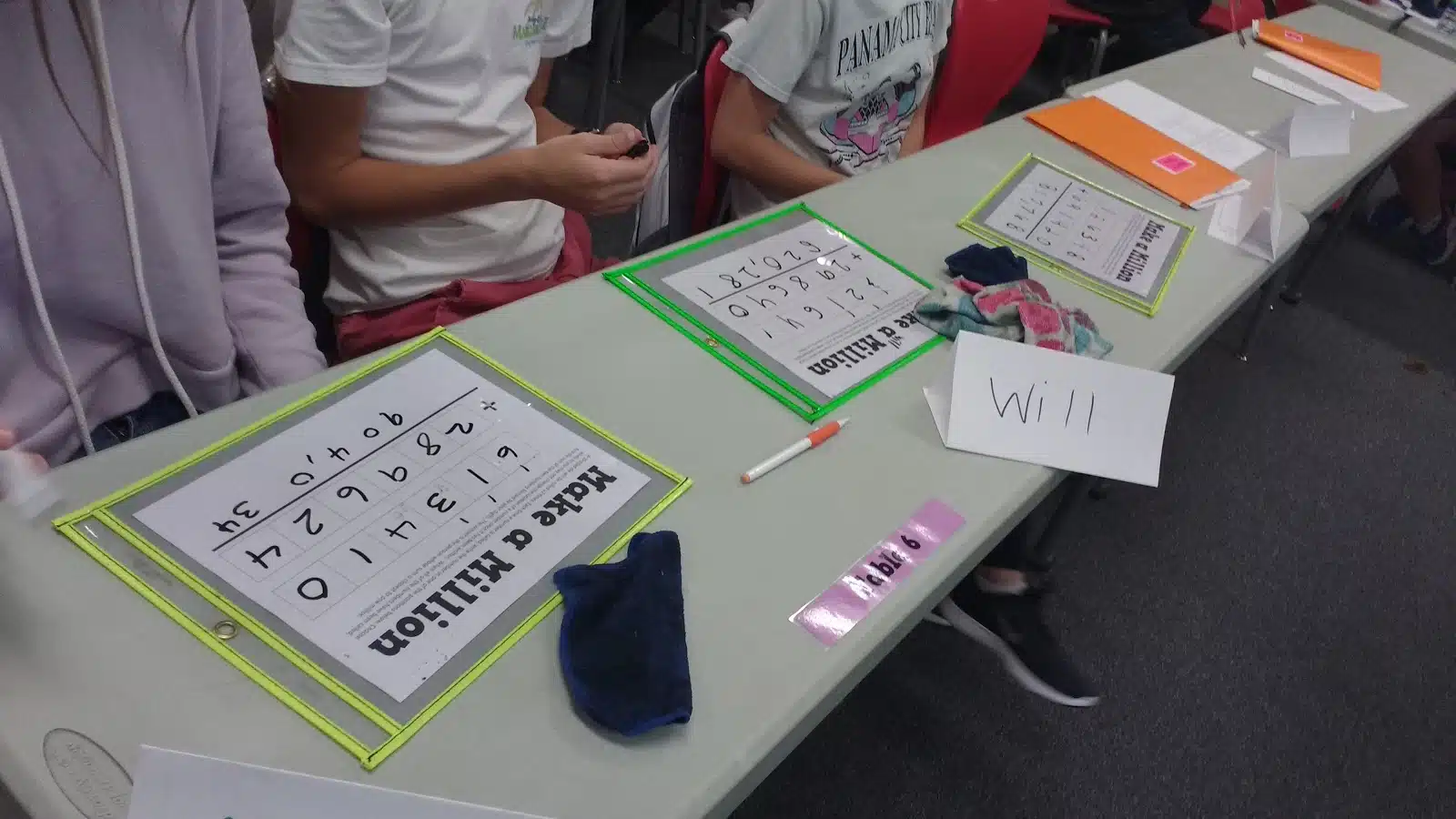 More Fun Activities for the First Week of School