Monday, we are starting our first unit of Algebra 1 by looking at the definitions of absolute value, opposite, reciprocal, and opposite reciprocal. Last year, I made the mistaken assumption that my 9th graders would be proficient at finding the absolute value of a number/expression when they came in. In addition to absolute value, I've decided to address opposites, reciprocals, and opposite reciprocals at the same time. This should save us some time when we get to discussing perpendicular lines!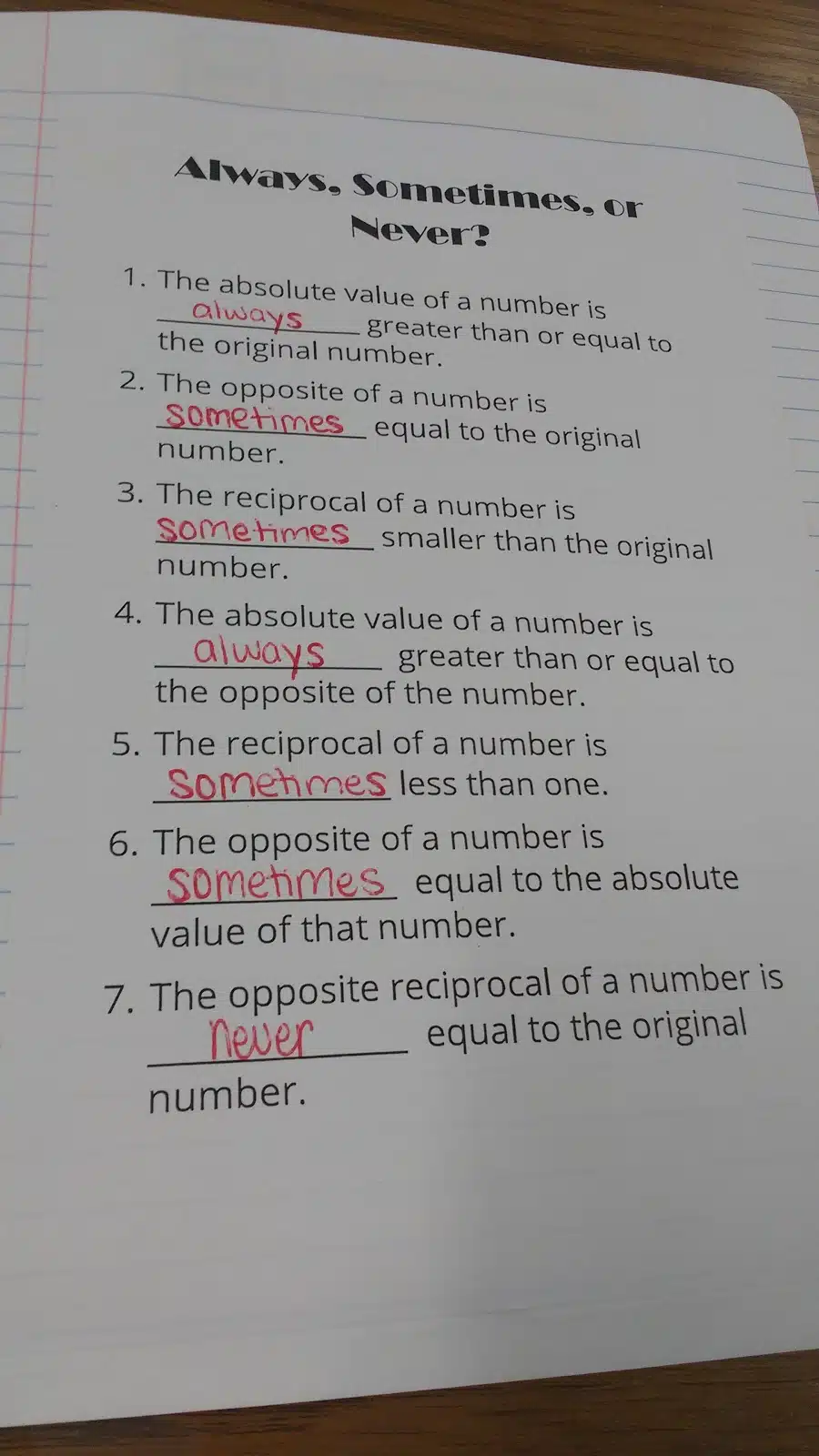 I decided to create an Always/Sometimes/Never activity to get my students thinking about these terms at a deeper level.
Here's what I came up with: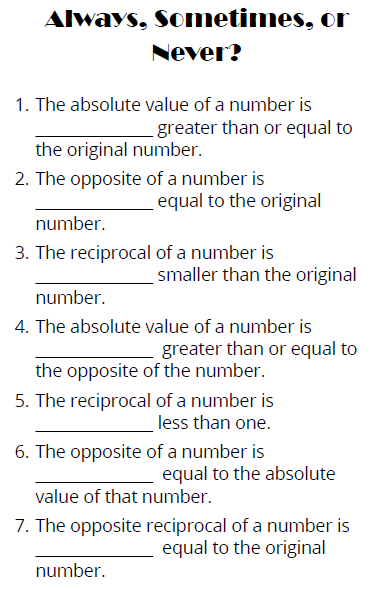 I've currently got a set of tents in the works for a clothesline activity to go with this lesson.