This blog post contains Amazon affiliate links. As an Amazon Associate, I earn a small commission from qualifying purchases. This comes at no cost to you. Thanks for your support of Math = Love!
A few weeks ago, I posted the Tic Tac Toe Challenge for my students to tackle. After students solved the puzzle, they often ended up using the grid on the board to play regular tic tac toe. The puzzle only uses X's, so students would end up drawing in the O's with a dry erase marker.
I decided that if my students really wanted to play Tic-Tac-Toe, I would create jumbo magnetic pieces for them to play tic-tac-toe. I also plan on introducing them to some new tic-tac-toe variations (blog posts hopefully coming soon!) next school year.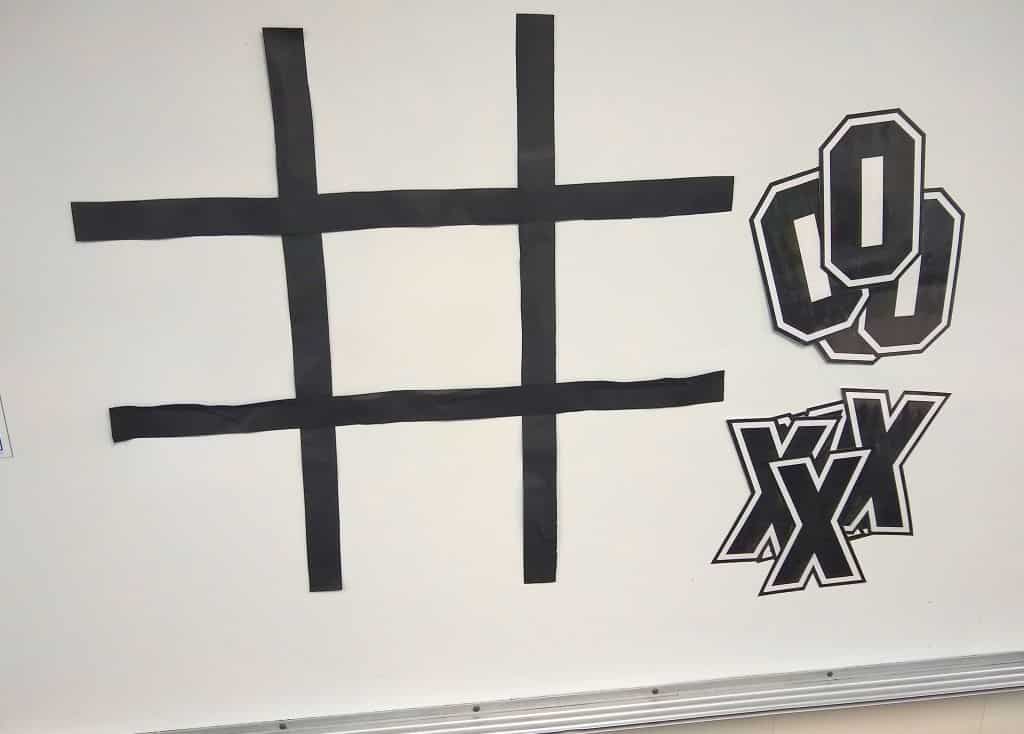 I've also played a Tic Tac Toe style review game in the past that these pieces could be used for.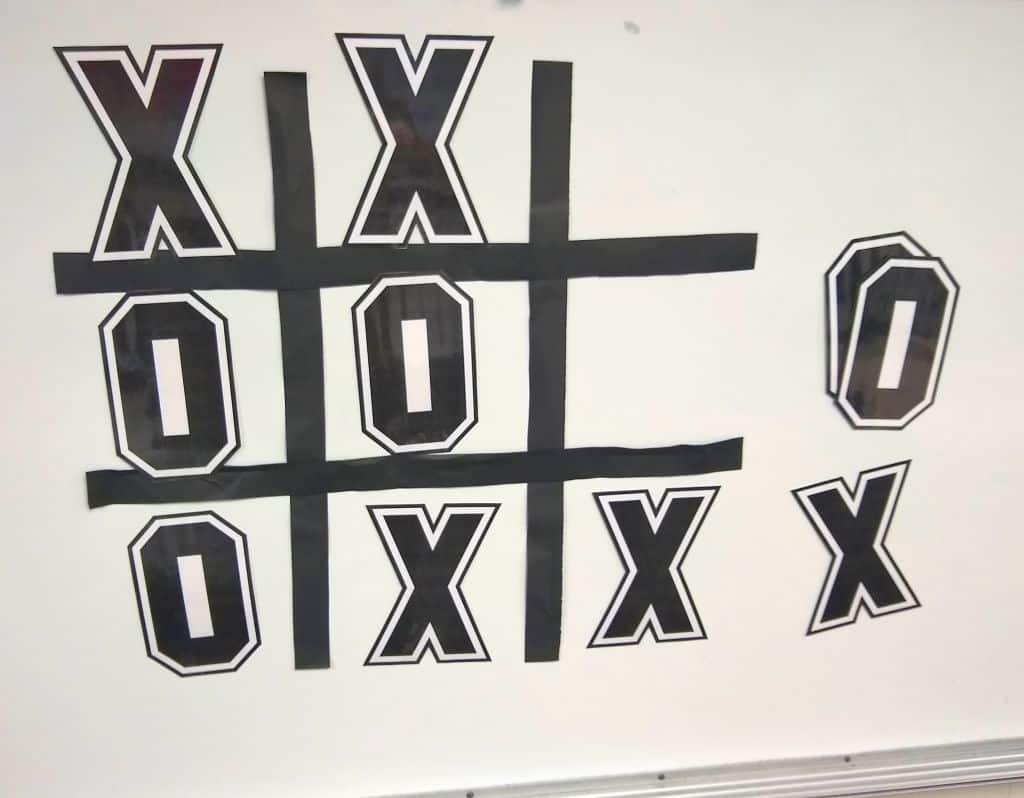 I created the tic tac toe board by cutting up some colored butcher paper into strips and taping it to the dry erase board. I might make it out of tape next year to make it a bit more durable.
I added disc magnets to the back of each laminated piece so that students could play tic tac toe easily on the magnetic dry erase board.
Free Download of Jumbo Tic Tac Toe Pieces

Jumbo Tic Tac Toe Pieces (PDF) (533 downloads)


Jumbo Tic Tac Toe Pieces (Editable Publisher File ZIP) (227 downloads)