I downloaded this Linear vs Nonlinear Card Sort Activity from Middle School Math Aplenty on Teachers Pay Teachers.
I used our lesson over linear vs non-linear graphs as graphing calculator practice for my Algebra 2 students. Students rearranged each equation to get y by itself and entered it in their graphing calculator.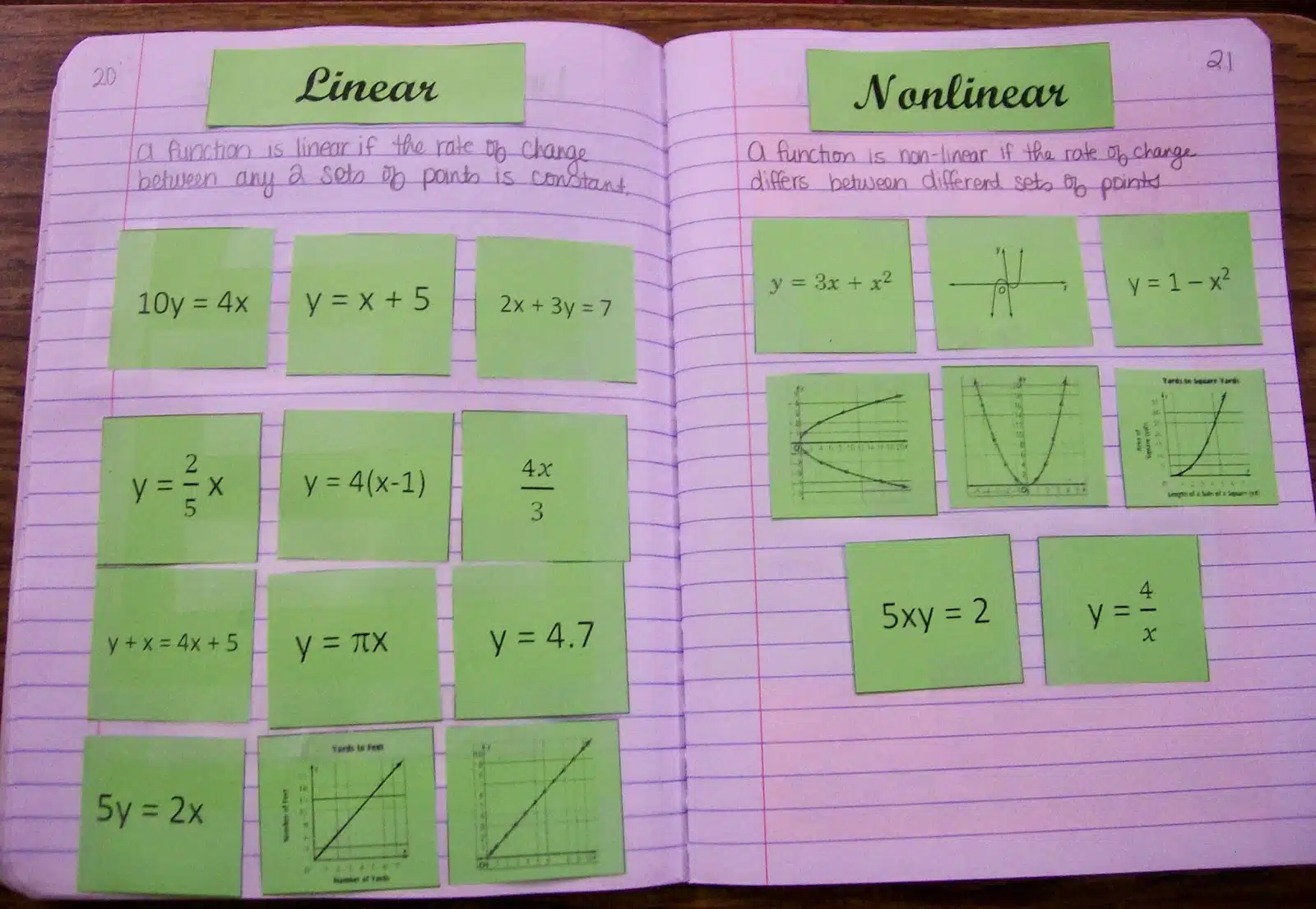 After getting their answers to the card sort checked, students glued the cards in their interactive notebooks.
Link to Download Linear vs Nonlinear Card Sort
More Activities for Teaching Linear vs Non-Linear Functions