This blog post contains Amazon affiliate links. As an Amazon Associate, I earn a small commission from qualifying purchases.
Want to check out my favorite Amazon items for the classroom? Check out my Amazon favorites page!
Even though the Oklahoma Teacher Walk-out remains unresolved, my district is back in school this week. To help inspire me to plan engaging lessons for my students, I'm once again compiling a list of the awesomeness I've seen on twitter over the past week. I refer to these as my "Monday Must Reads." I hope you enjoy reading through these highlights and find something you can use in your classroom.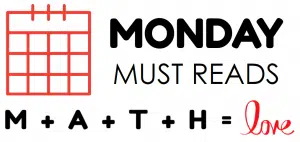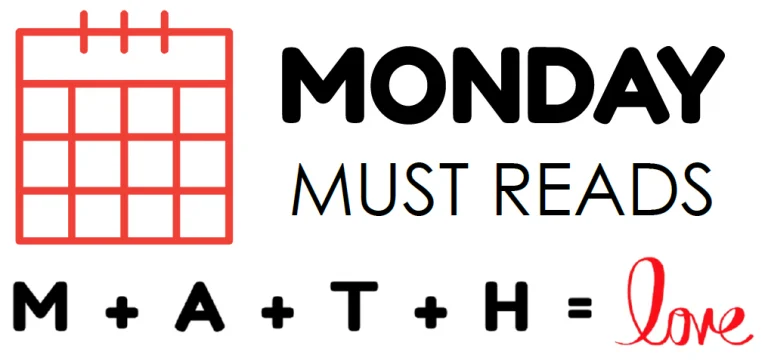 NCAA Salary Data Analysis Activity
Hedge shares an idea for incorporating real-life data analysis into the classroom.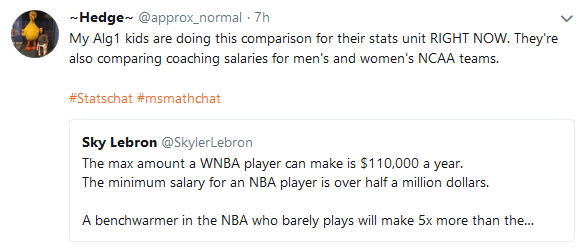 Q-Bitz Tasks for the Classroom
Lee C Dawson shares some great ideas for using Q-bitz in the classroom.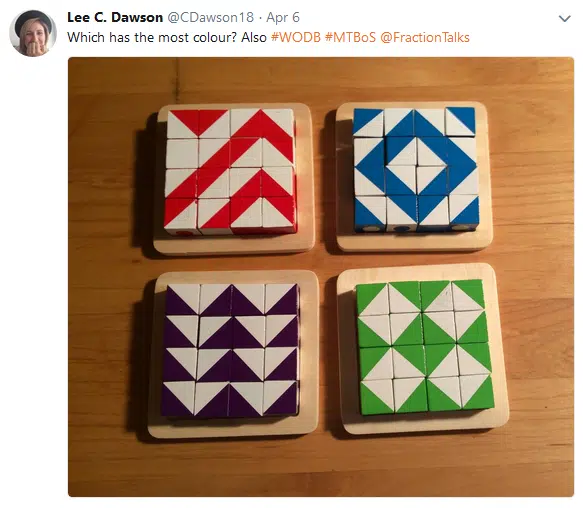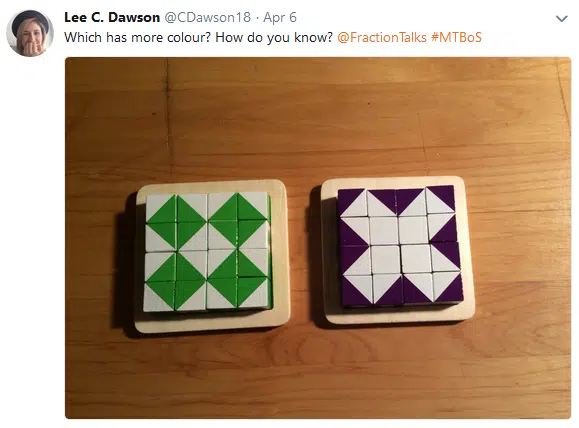 Growth Mindset Dot Plot Activity
Kelli Frazier shares an idea for combining a growth mindset lesson with a dot plot made with dot stickers.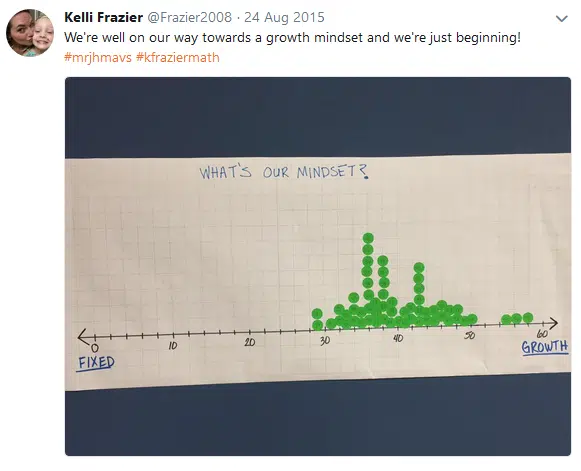 Direct Variation Oil Spills Hands-On Activity
Faye Zaranti shares a new-to-me idea of simulating oil spills to collect data.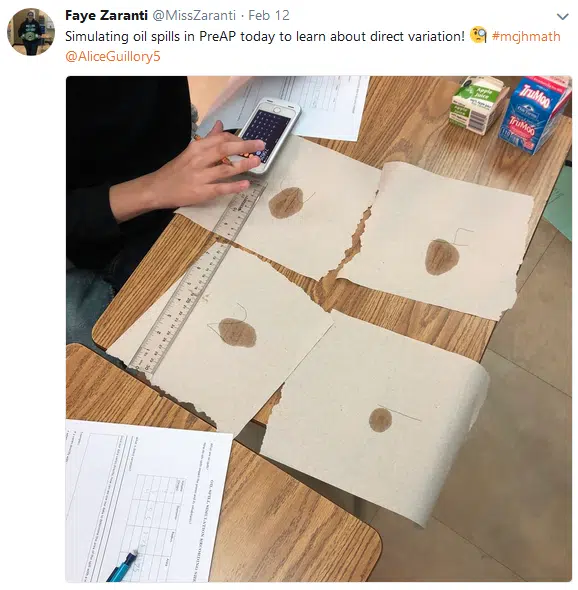 Using Locations to Explain Sets and Subsets
Sarah Worthen illustrates a great way to explain sets and subsets.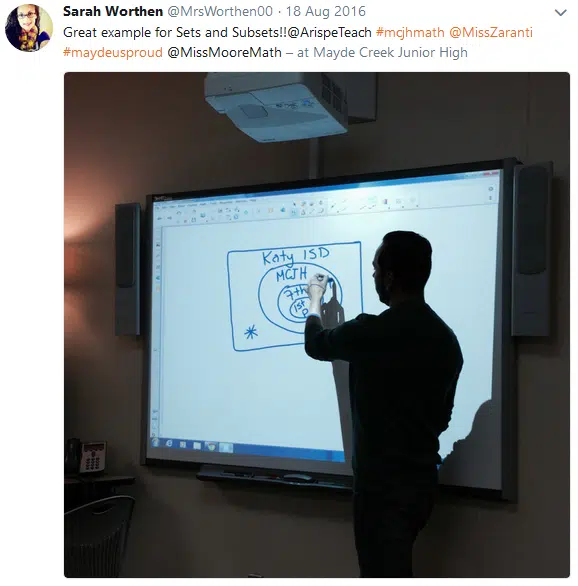 This Classroom is a… Door Design
Trisha Odem Rey highlights Leigh Anne Tyson's awesome classroom door with a great message.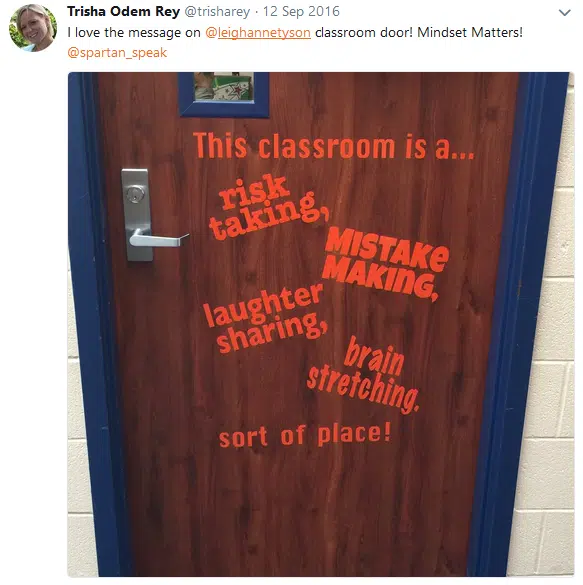 Parental Words of Encouragement
Richard Piwonka shares a great idea for involving parents in your classroom.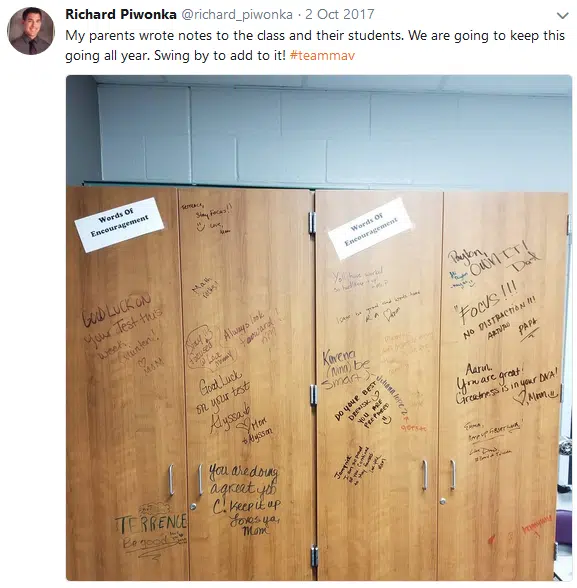 Parabolic Artwork Project
Rachel Rice highlights some awesome parabolic artwork from students.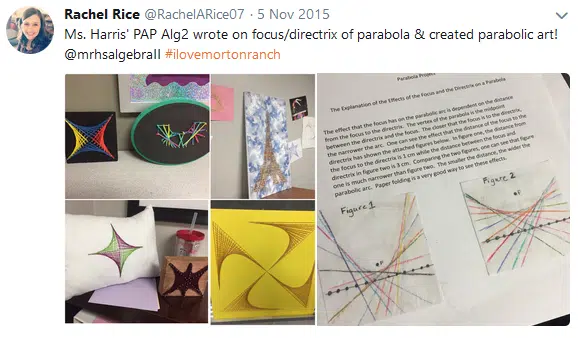 Paper Plate Encouragement Activity
Rachel Rice also shares a great paper plate encouragement activity that could be applied to the classroom.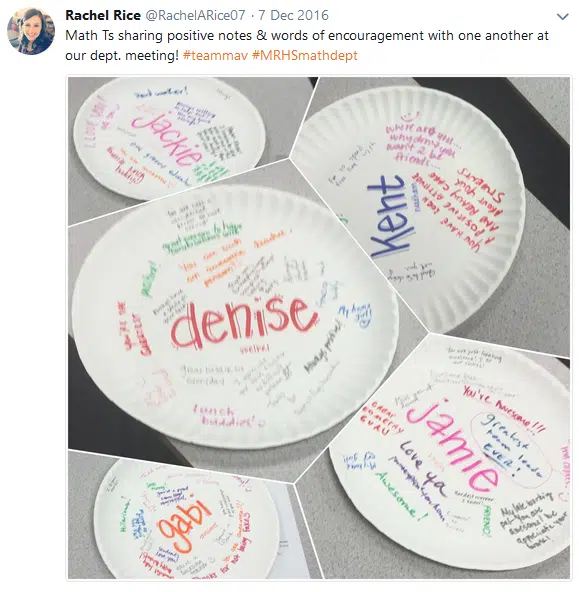 Hand Sanitizer Unit Rate Activity
MamaMara shares a lesson idea based on hand sanitizer.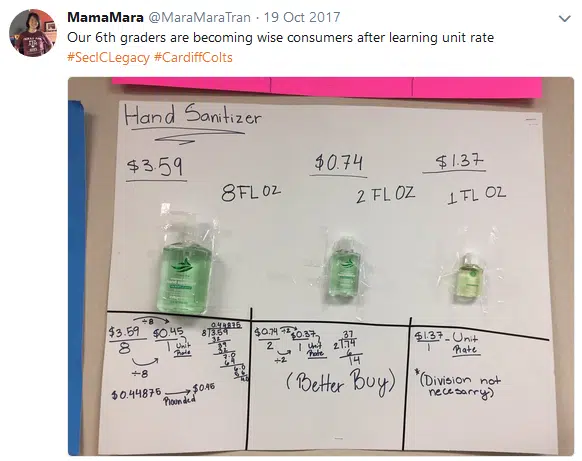 Box and Whisker Plots with Painters Tape
Rebecca shares a great idea for a box plot lesson involving painter's tape.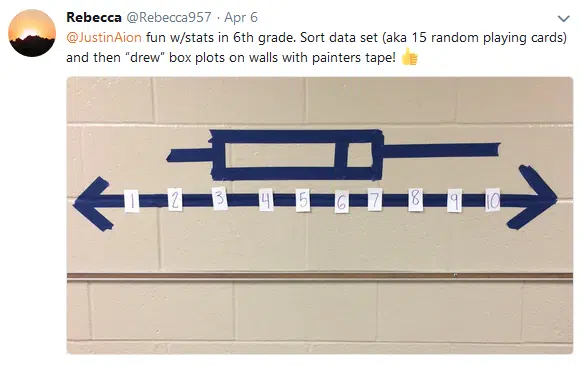 Factor Tables to Introduce Factoring Quadratics
Leigh Ann Mitchell introduces factoring with these creative factor tables.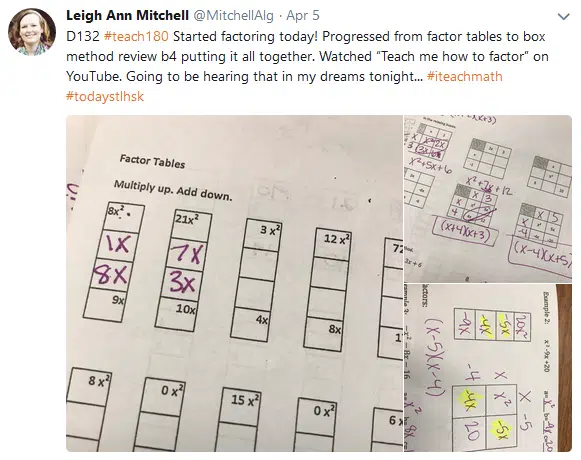 Black History Month Display
Miss Jenn wows with her beautiful hallway displays!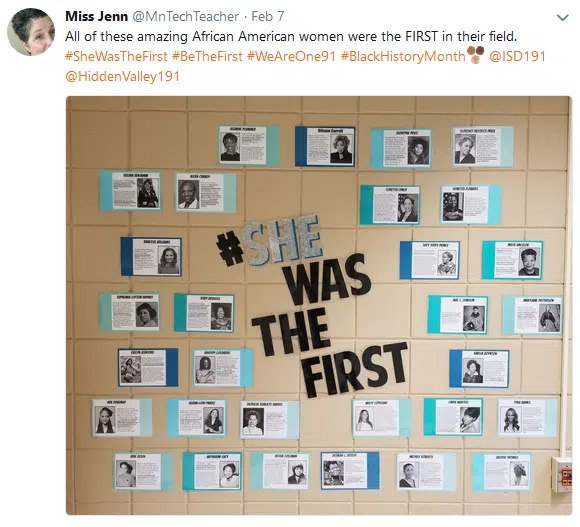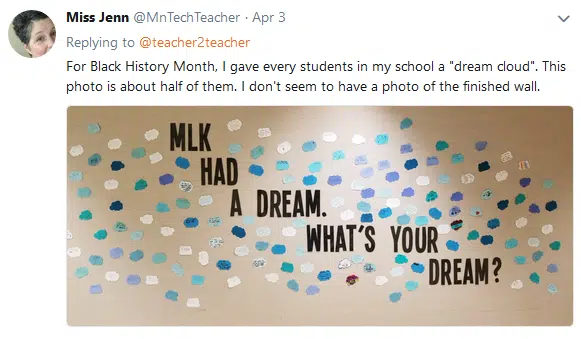 Mathematician and Scientist Murals
Jeff O'Shields shares some inspiring murals from his school.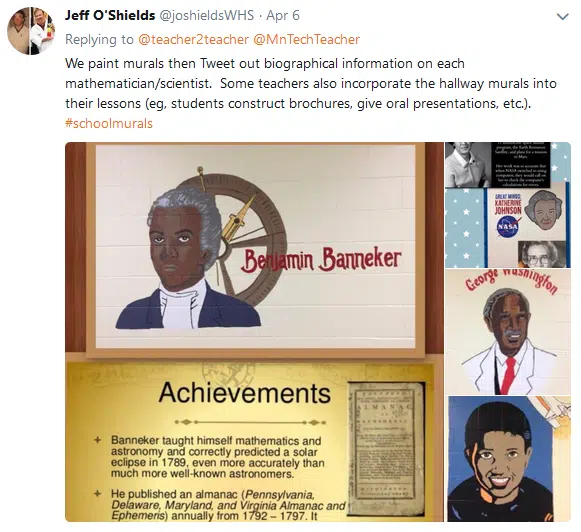 Math-Themed Spot It (Dobble) Decks
Remember the Spot It cards I mentioned yesterday? Lesley shares some decks of math-themed cards she created. Apparently, the game is known as Dobble in the UK. Who knew?!?

Function Poster Projects
Miss Sandwisch shares some awesome function projects that students submitted.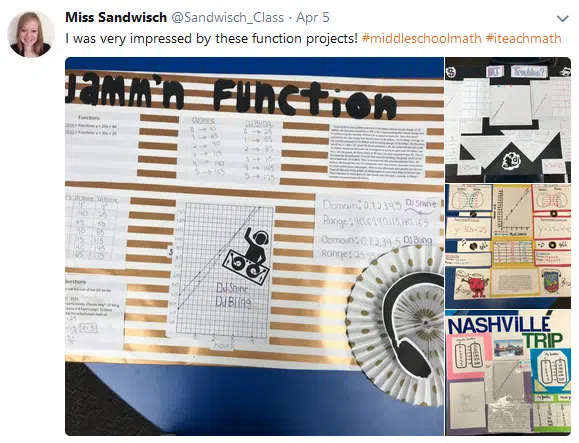 Mark Capture Recapture Lab
Any lesson that involves "a soundtrack of frogs for authenticity" is a winner in my book. Check out this creative lesson from Megan Lonsdale.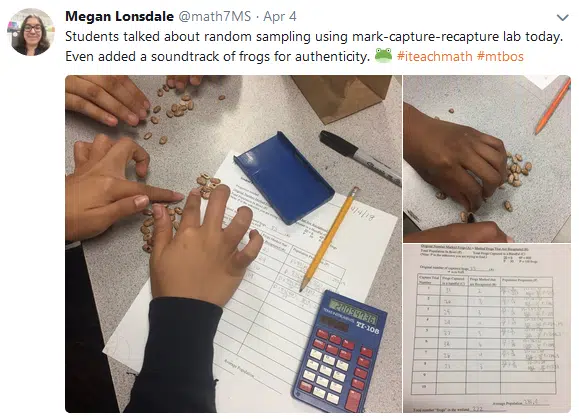 Squiggly Bracket Writing Practice Activity
Jae Ess inspires with her handwriting practice sheets for squiggly brackets! You can download my card sort for function/not a function here.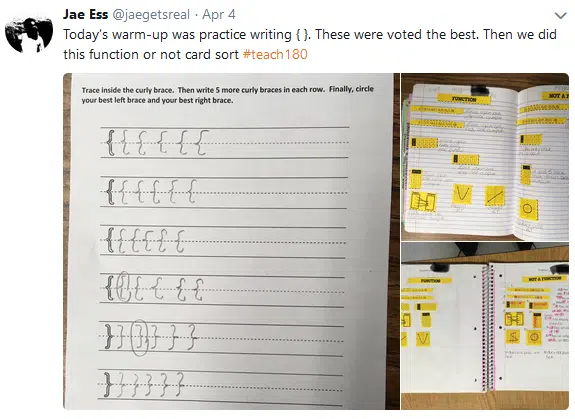 Arithmetic and Geometric Sequences and Series WODB
Kathy Owens shares a WODB that she created for arithmetic and geometric sequences and series.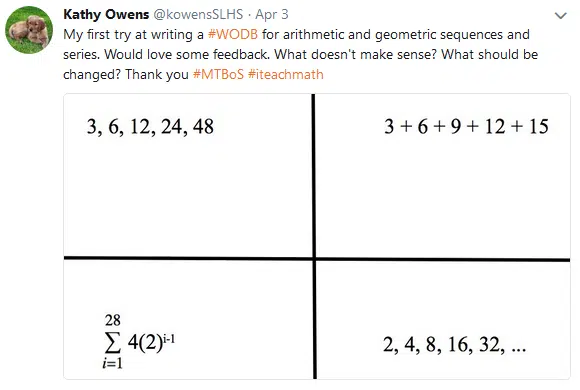 Inflatable Geometry Project
Dan Burns shows how to combine geometry with inflatables for an unforgettable lesson.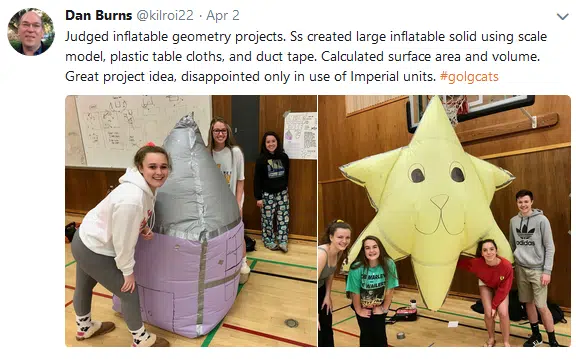 Jeopardy Review Game with Classroom Makeover
Priscilla Seesman says don't just play jeopardy, host jeopardy!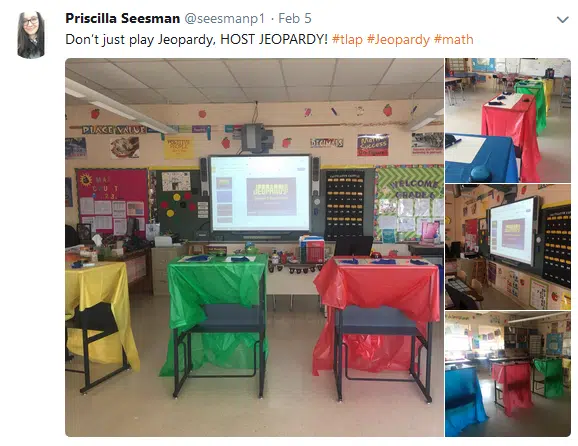 Pi Symbol Desk Arrangement
I'm super inspired by how Priscilla arranged her desks for Pi Day!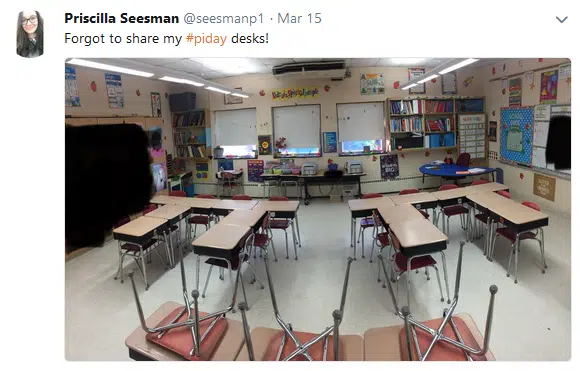 Five Editable Foldable Templates
Katrina Newell inspires with five free foldable templates that could be adapted for just about any topic!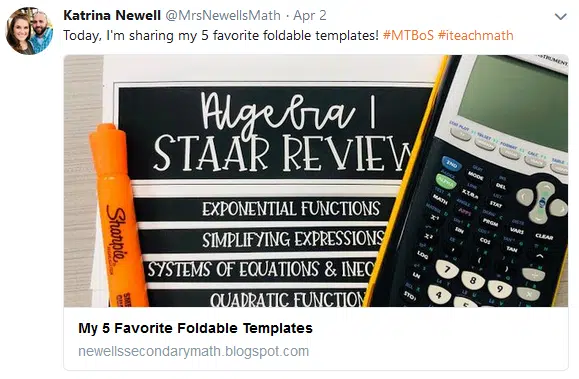 Spiraling Review for Do Nows
Mr. Boulton shares an idea for spiraling review with a question from last lesson, last week, last topic, and last term.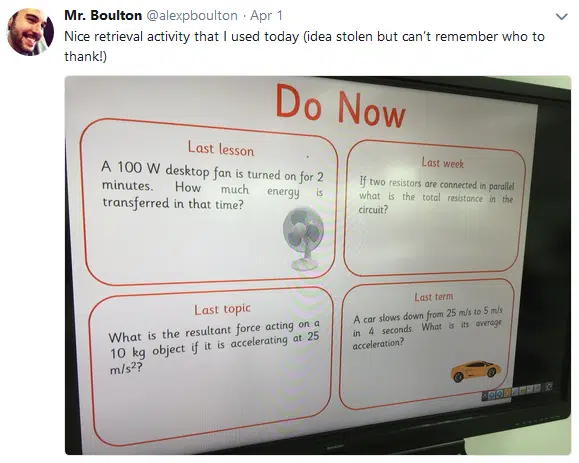 Mean, Median, Mode, and Range Cup Stacking Activity
Shae Robinson produces a fun lesson by combining cup stacking with the measures of central tendency.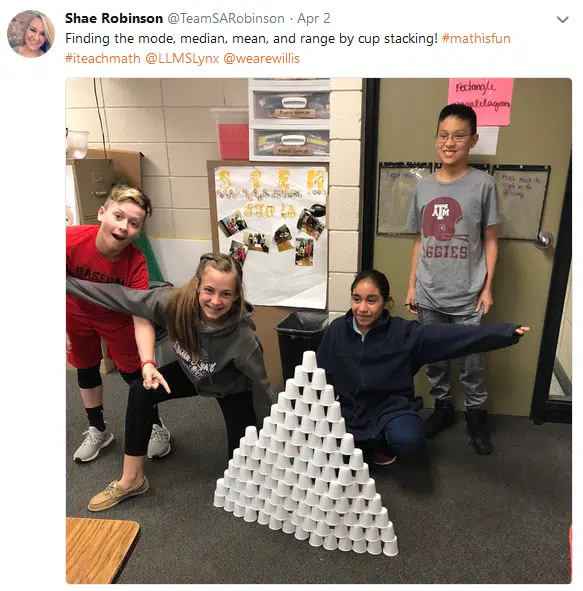 Spanish Double Letter Puzzles
Lisa Richardson continues her Double Letter awesomeness with some puzzles in Spanish!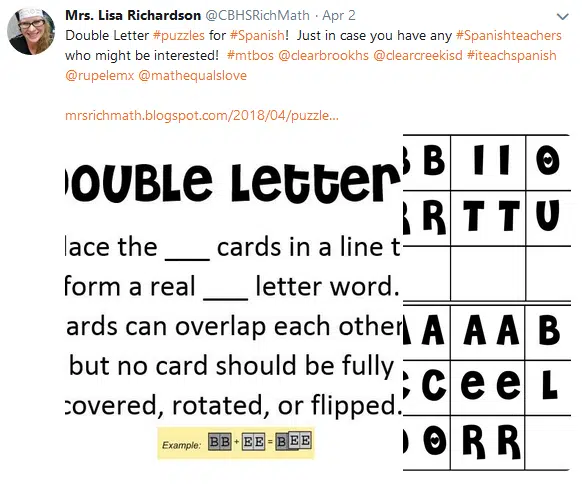 Human Bar Graph Activity
Paul Apostle North gets students outside and active while practicing making graphs.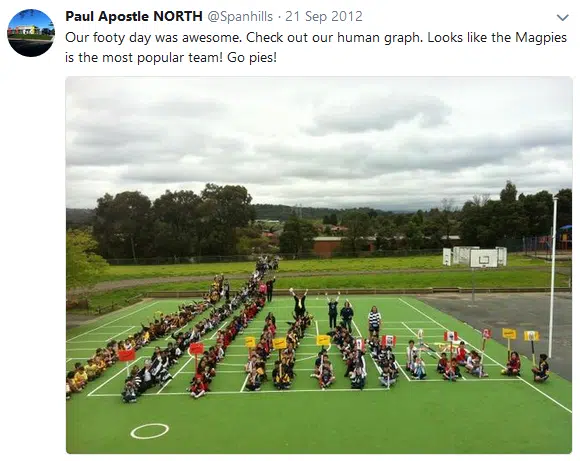 Until next week, keep sharing your awesome ideas!

Latest Monday Must Reads Posts