This blog post contains Amazon affiliate links. As an Amazon Associate, I earn a small commission from qualifying purchases.
Want to check out my favorite Amazon items for the classroom? Check out my Amazon favorites page!
Happy Monday! I'm so happy that you've chosen to join me today for a new volume of Monday Must Reads. Can you believe this is the 90th volume of Monday Must Reads? If this is your first experience with MMR, it's my weekly-ish attempt at capturing the amazing ideas shared by (mostly) math teachers on twitter. I hope you find an idea or two to use in your own classroom or to share with a coworker.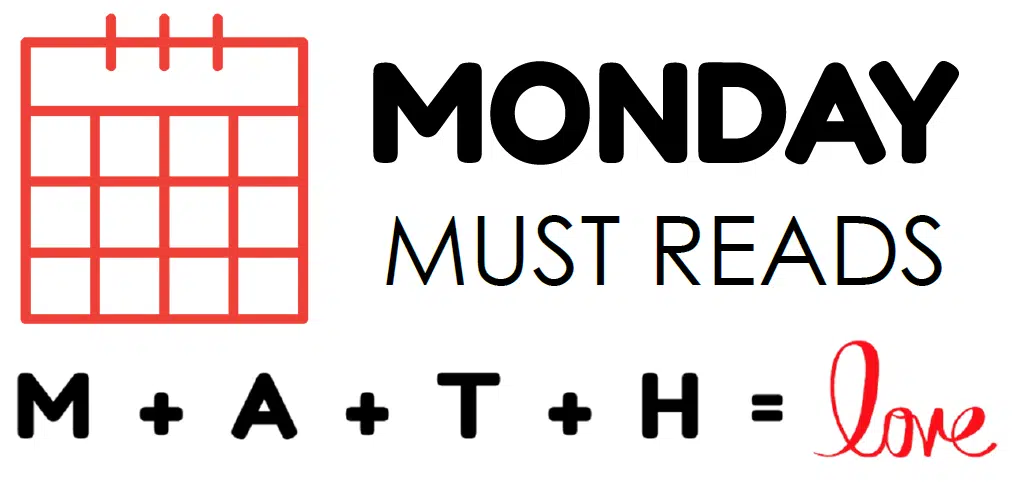 Calculus WODB Tasks
Jennifer Vibber shares some WODB tasks that she created for teaching calculus.
Random Coloring Task
Looking for a fun math problem to explore? Check out this tweet from Luke Walsh!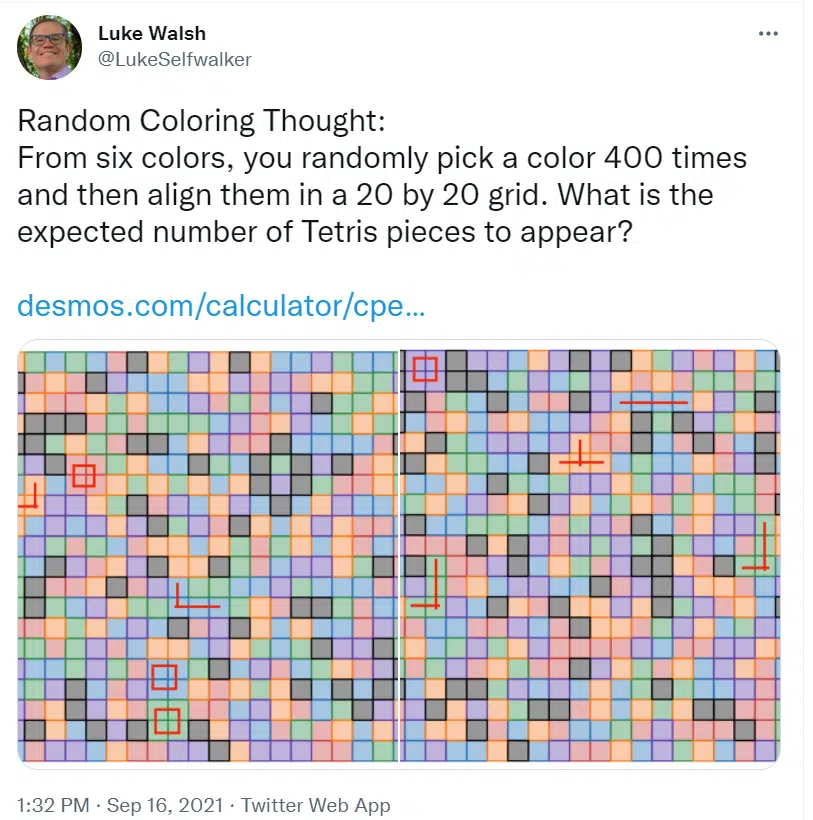 Inspiring Origami
If you are an origami fan, you MUST check out the twitter account of Dr. Lizzie Burns. She is continually trying out new origami folds and is a great source of inspiration for experimenting with paper-folding.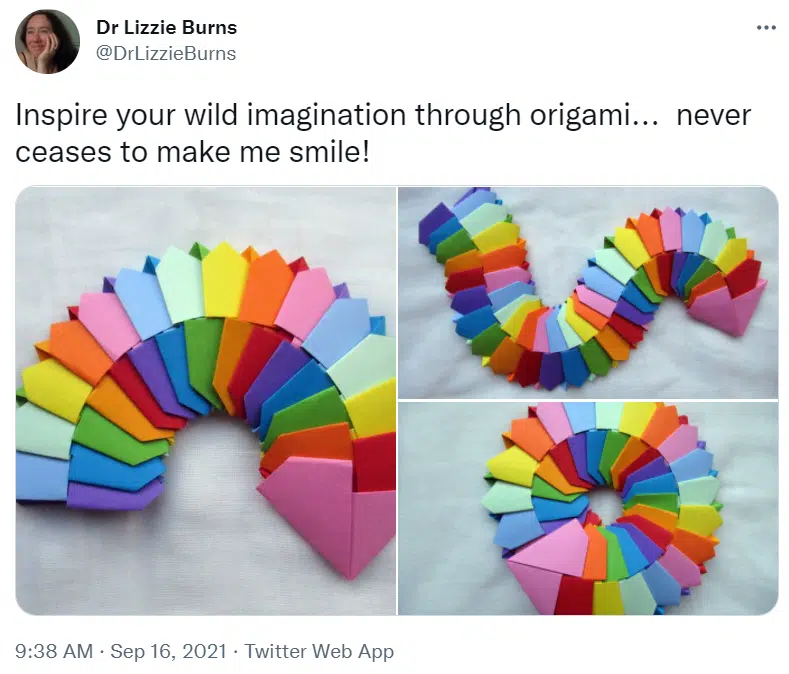 Math Art Installation in Classroom
Check out this math classroom design from Mark Joyce. Absolutely gorgeous!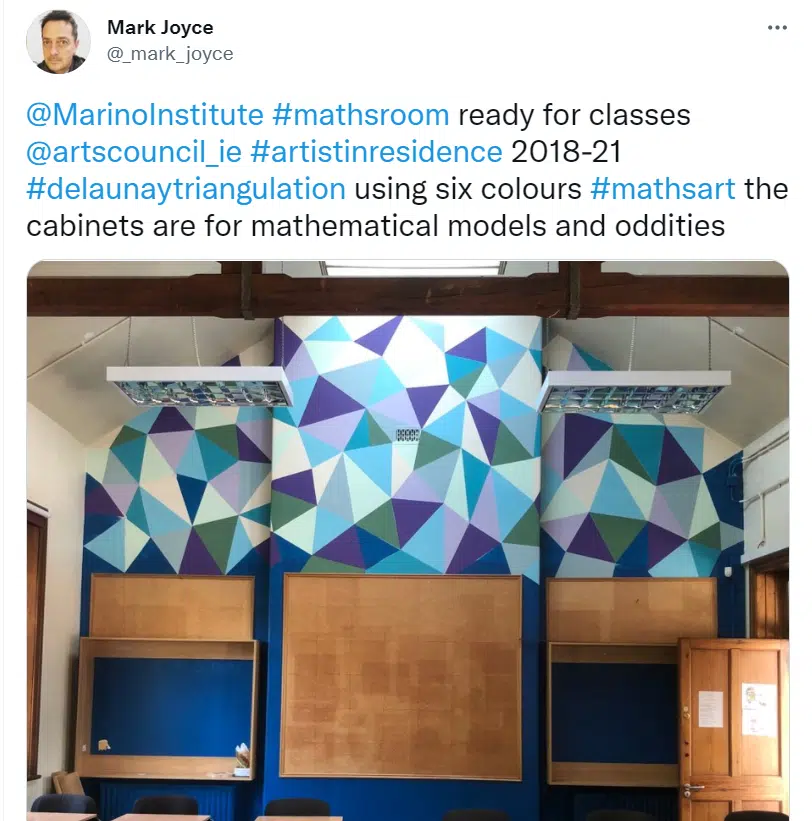 Surface Area and Volume Project with Names and Isometric Grid Paper
How awesome is this surface area and volume project from Martin Joyce?!?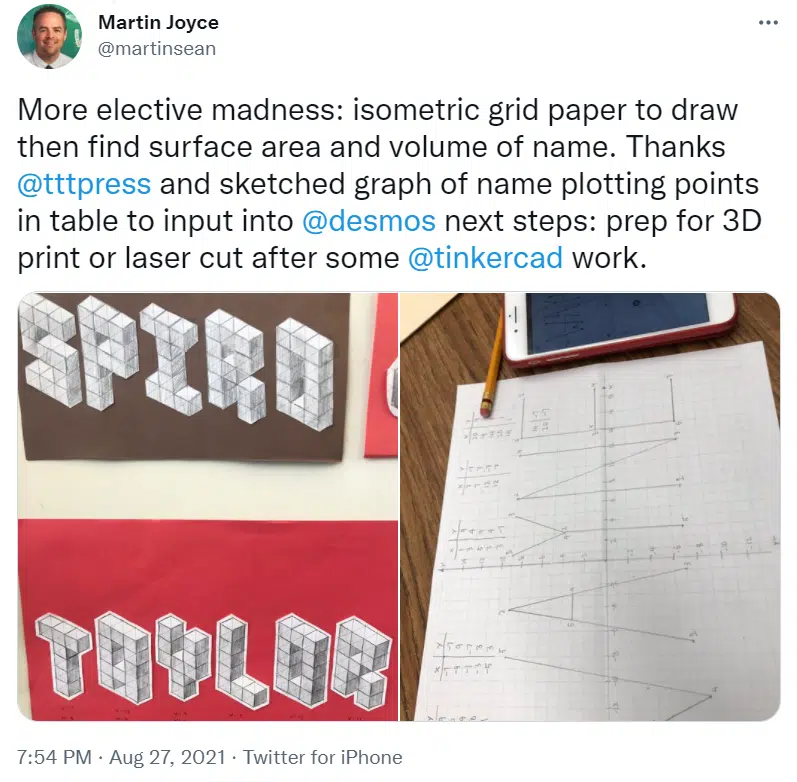 Residuals Activity with Guessing Ages of Celebrities
I love how Victoria Saldiveri had students choose the celebrities that they would use for their age guessing residuals activity!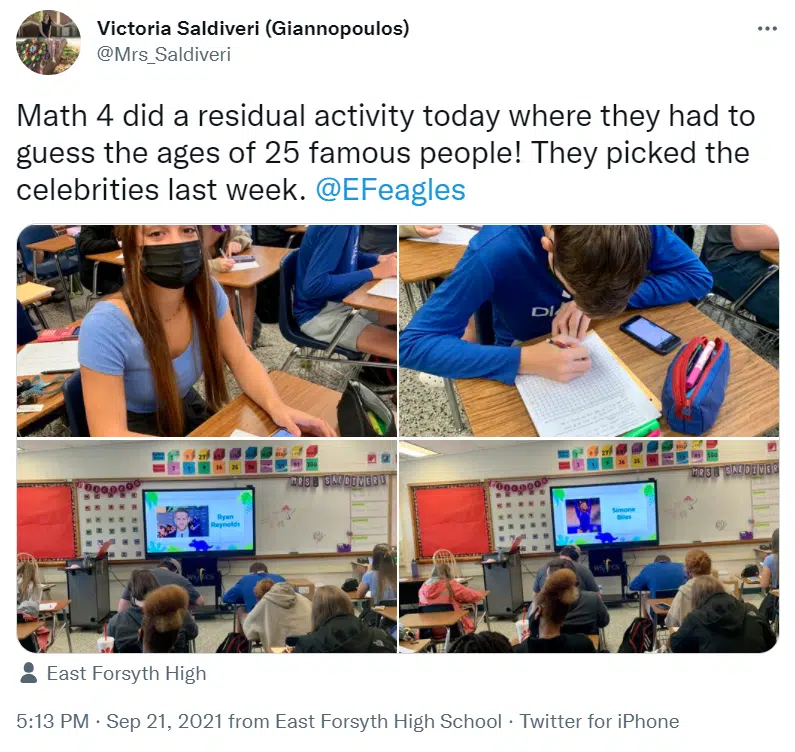 Ideas for Introducing the Game of SET
Molly Rawding inspires with her approach to introducing students to the game of SET. I especially like how she printed/laminated copies of the online SET game for students to use to practice finding sets. Brilliant!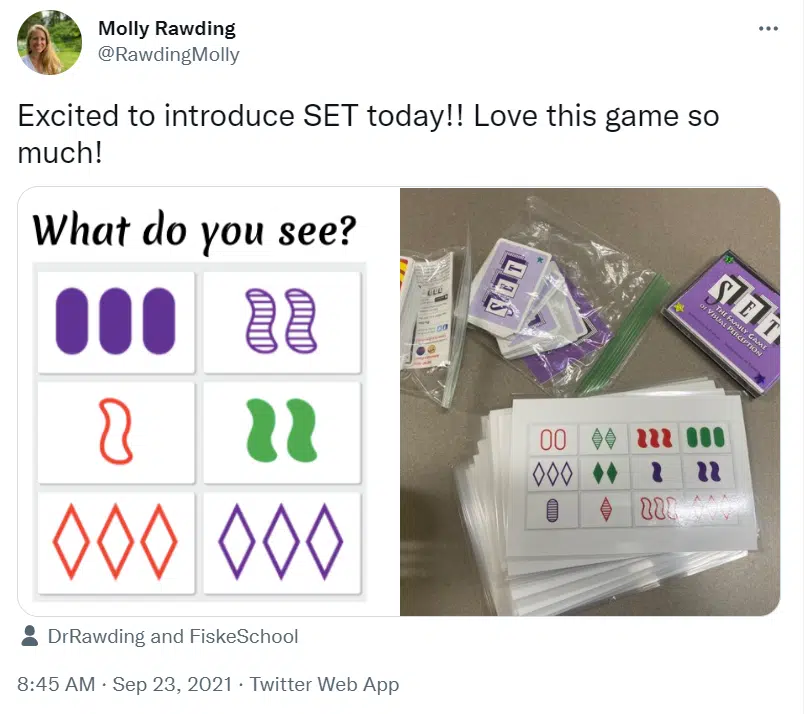 Chemistry Jokes
I enjoy reading the chemistry jokes that BranVanChemist shares with her students!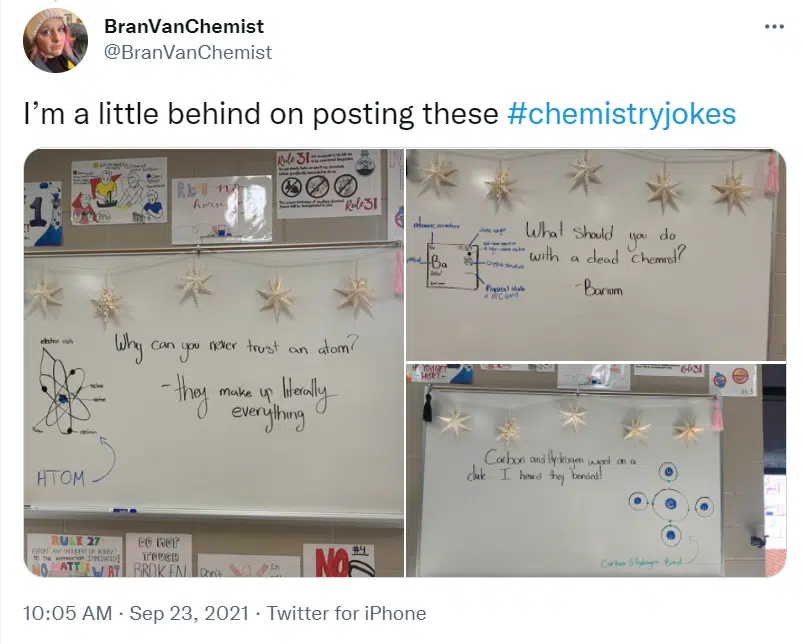 Bad Passwords Dress
Check out this awesome bad passwords dress that Dr. Kristin Briney teaches in! Now I'm wondering what type of math dresses I could come up with…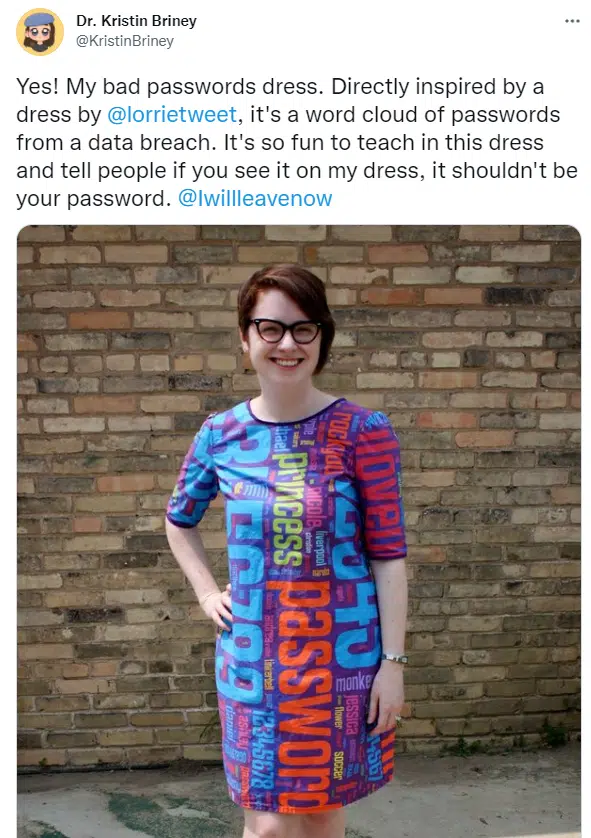 Function Detectives Activity
Kathryn Kundrot inspires with an activity that engages students by giving them the job of "function detectives." How creative is that?!?
Until next time, keep sharing your awesome ideas! Want even more ideas? I suggest checking out previous volumes of Monday Must Reads!
Latest Monday Must Reads Posts