Before jumping into trigonometry, I used this parallel lines cut by a transversal foldable to review some crucial angle facts with my students.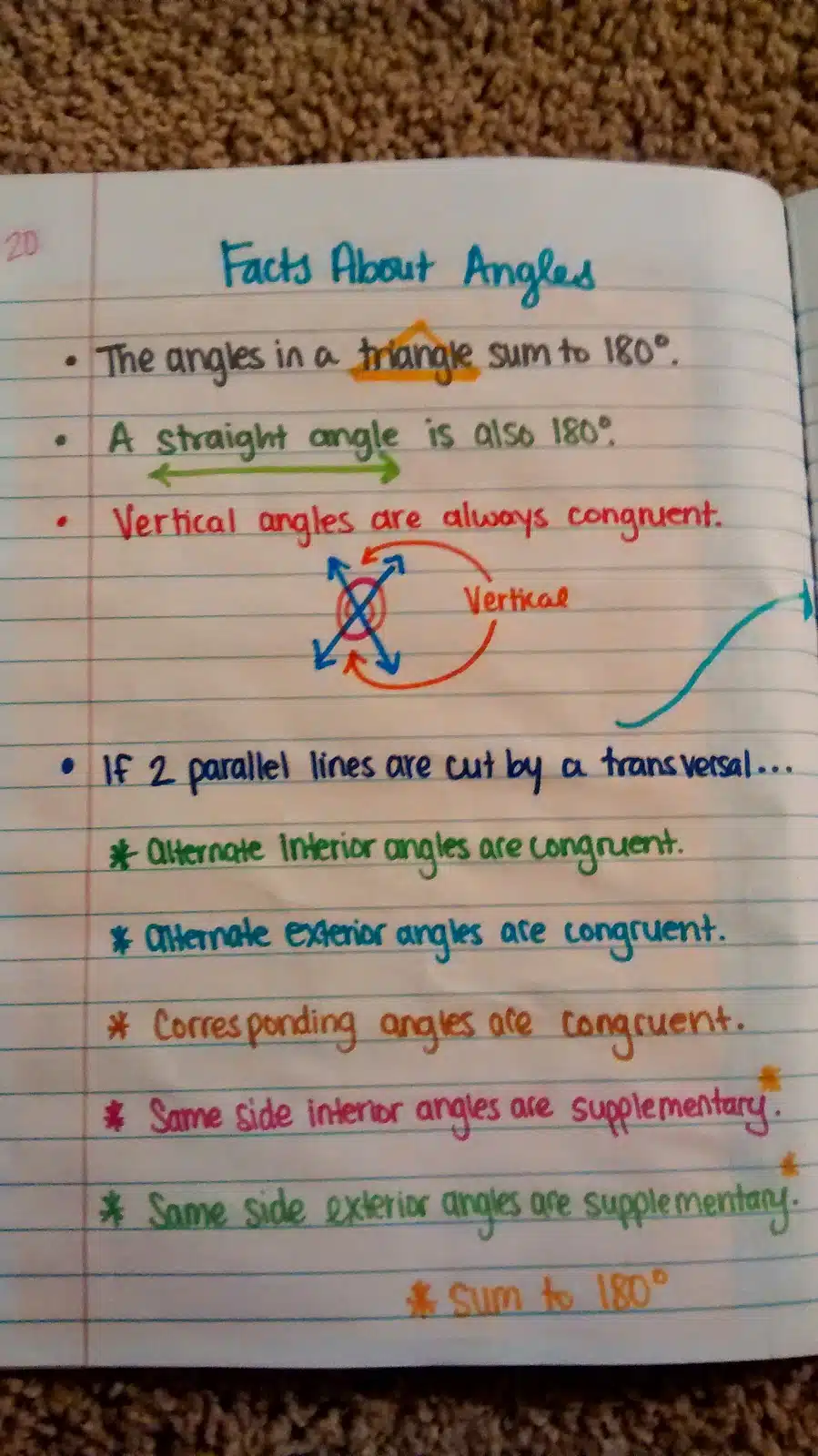 I borrowed the amazing Kathryn's Angles Formed by Parallel Lines Cut by a Transversal Foldable.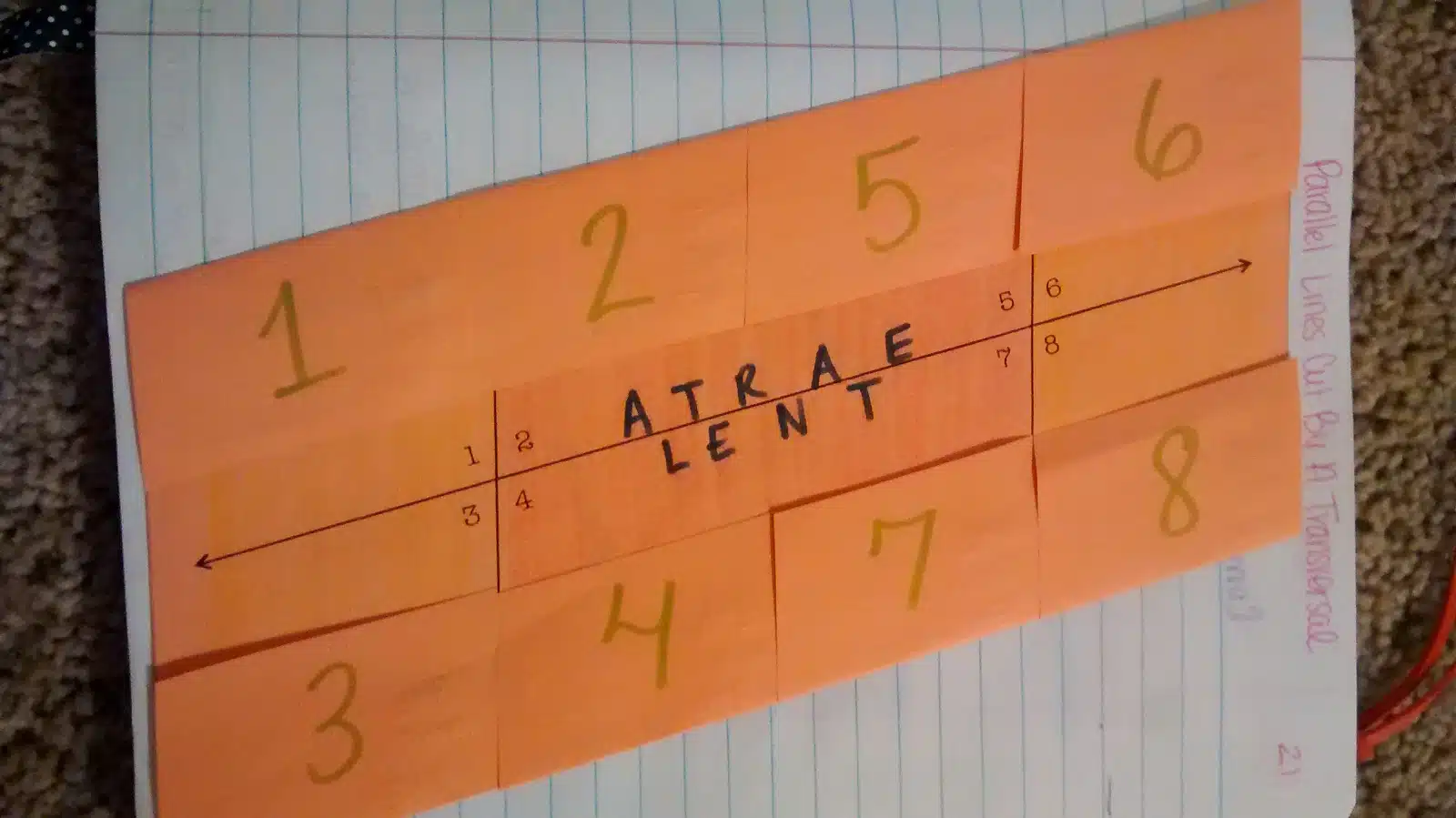 Here's the inside: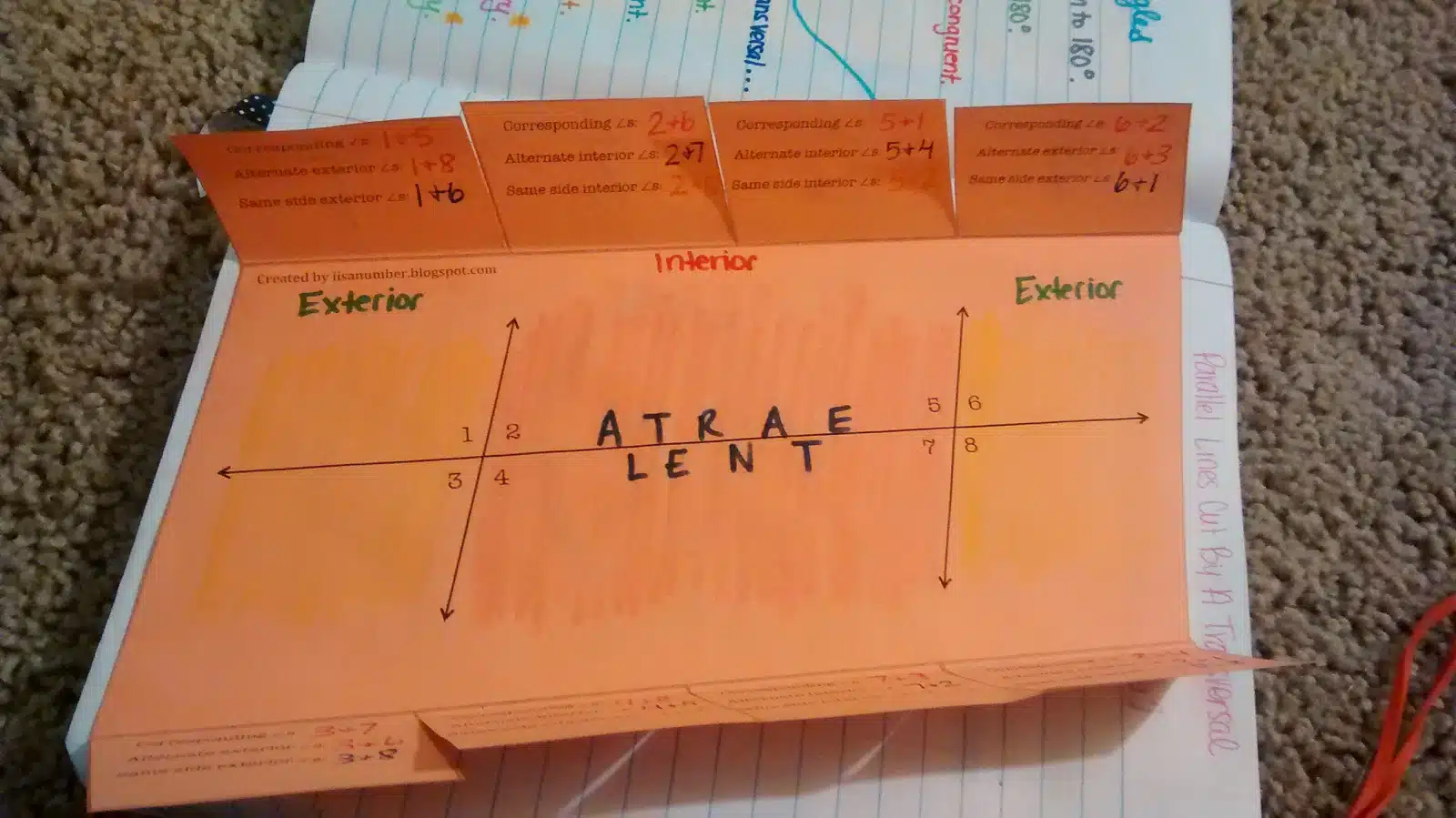 Kathryn took many more detailed pictures of the inside flaps and posted them on her blog. You should definitely check it out!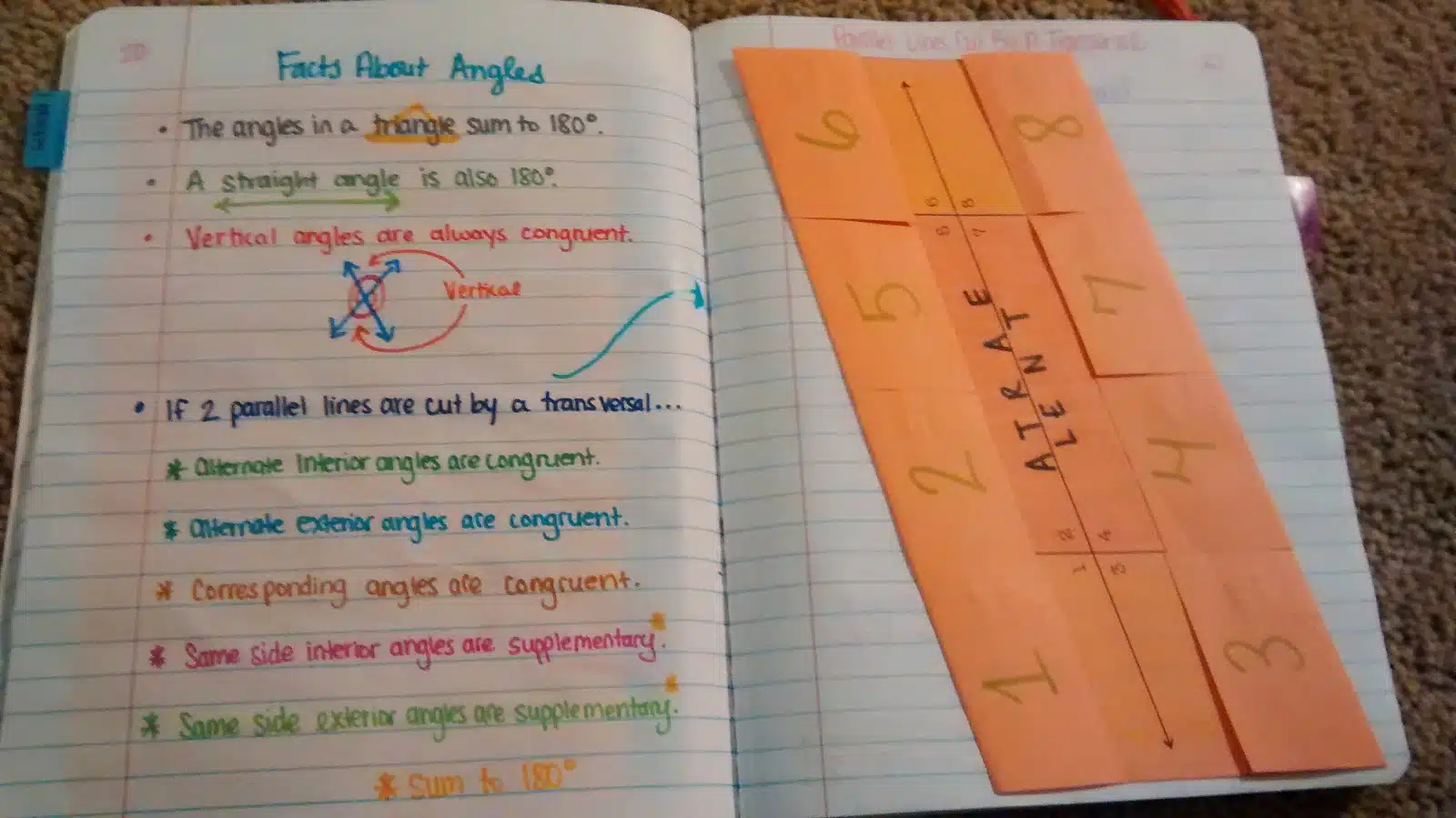 More Geometry Teaching Resources