This blog post contains Amazon affiliate links. As an Amazon Associate, I earn a small commission from qualifying purchases.
Want to check out my favorite Amazon items for the classroom? Check out my Amazon favorites page!
I created this special right triangles practice book for my trigonometry students to glue in their interactive notebooks as part of our beginning of the year geometry review.
This was our last topic to review before delving into actual trigonometry. I don't know exactly what it is about special right triangles, but I LOVE them. Okay. I guess I say that about a whole lot of math topics. I guess this means I'm in the right profession. 🙂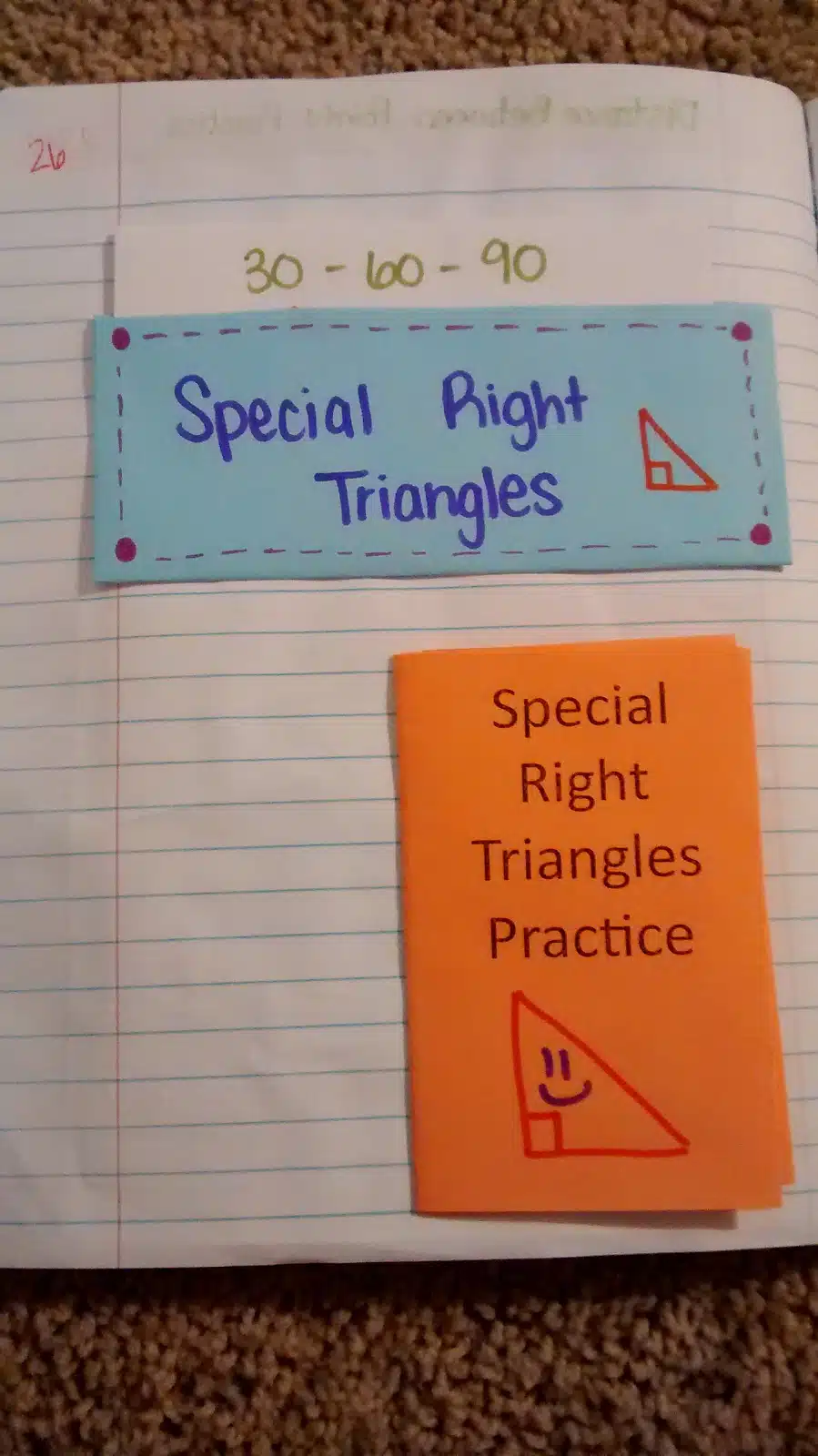 Me: Class, today we are going to be learning about two special types of right triangles. These two triangles are going to become your BFFs.
Student: You said there are two of these triangles?
Me: Yes.
Student: Oh goody. That means I will have at least two friends now.
My students make me laugh so much. They are the best.
My entire goal for interactive notebooks is to create a resource for my students that they actually use. I decided that we would put each of the special right triangles on an index card. Then, we made a cute little pocket to hold the cards in our notebooks. The kids got SO excited over these little pockets.
Here's what we wrote on our reference cards: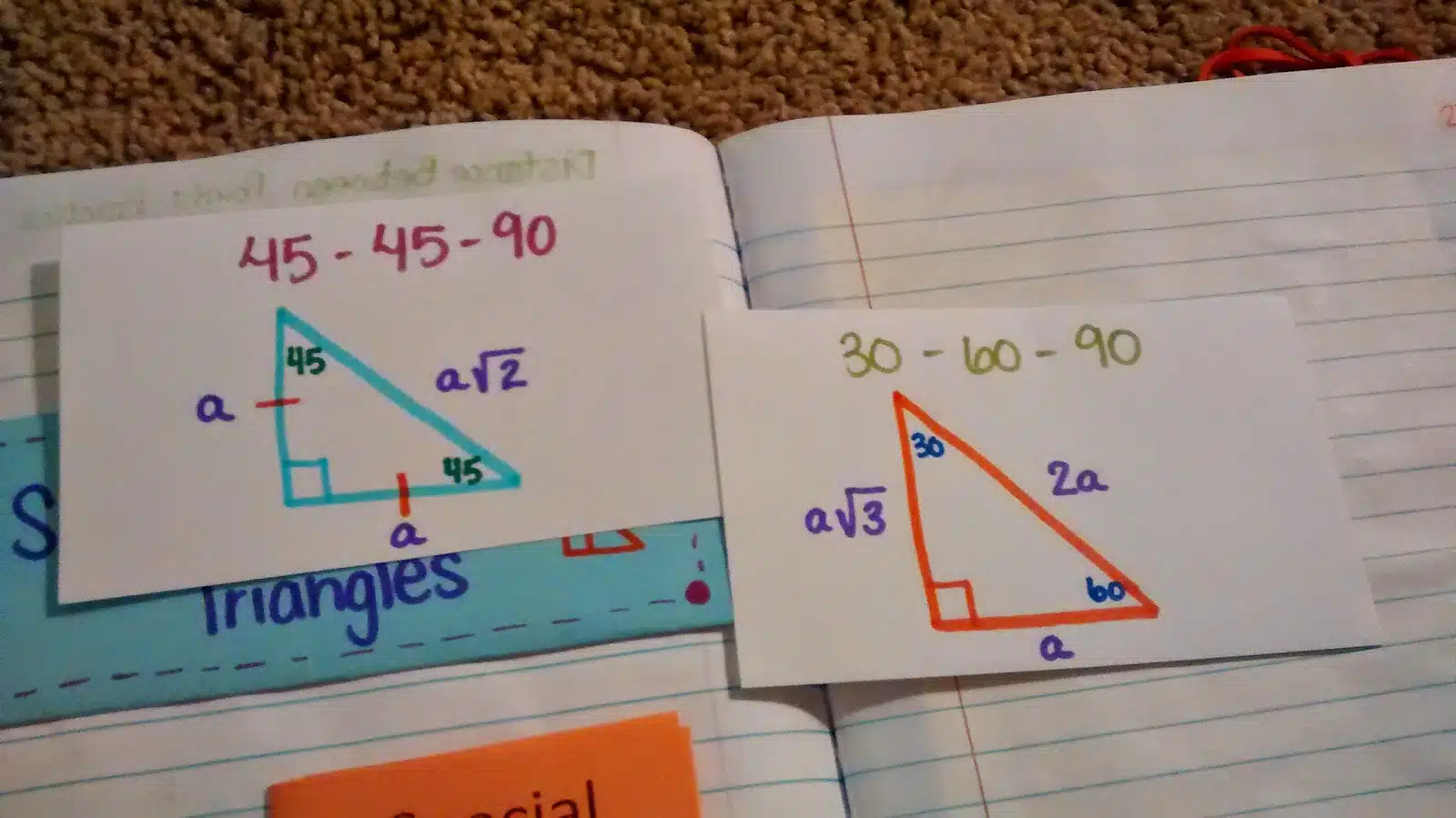 The idea behind these cards is that students could keep them out while working on their assignments. When I teach trig again, I will tweak these cards a bit. I would have students label the 45-45-90 card as a; a; a radical two right underneath the 45-45-90 heading. And, I'd do the same for the 30-60-90 card. I do like that students had to check which side length was opposite the angle they were interested in. This really made them stop and think about what opposite means on a triangle.
One of my students thought that making the cards was a silly little exercise. But, a day or two later, she told the class that these were the most helpful things in the world. It was awesome to watch my students use these cards and encourage their classmates to use them as well. Hearing them tell somebody to get out their cards and use them = PRICELESS!
I would love to find a way to include more index cards in my notebooks in the future. Hmmm….
A go-to foldable for me to make is a poof booklet. I have a file on my computer where I can quickly change out the practice problems, and I instantly have a new foldable to use. My students never cease to be amazed by these poof booklets!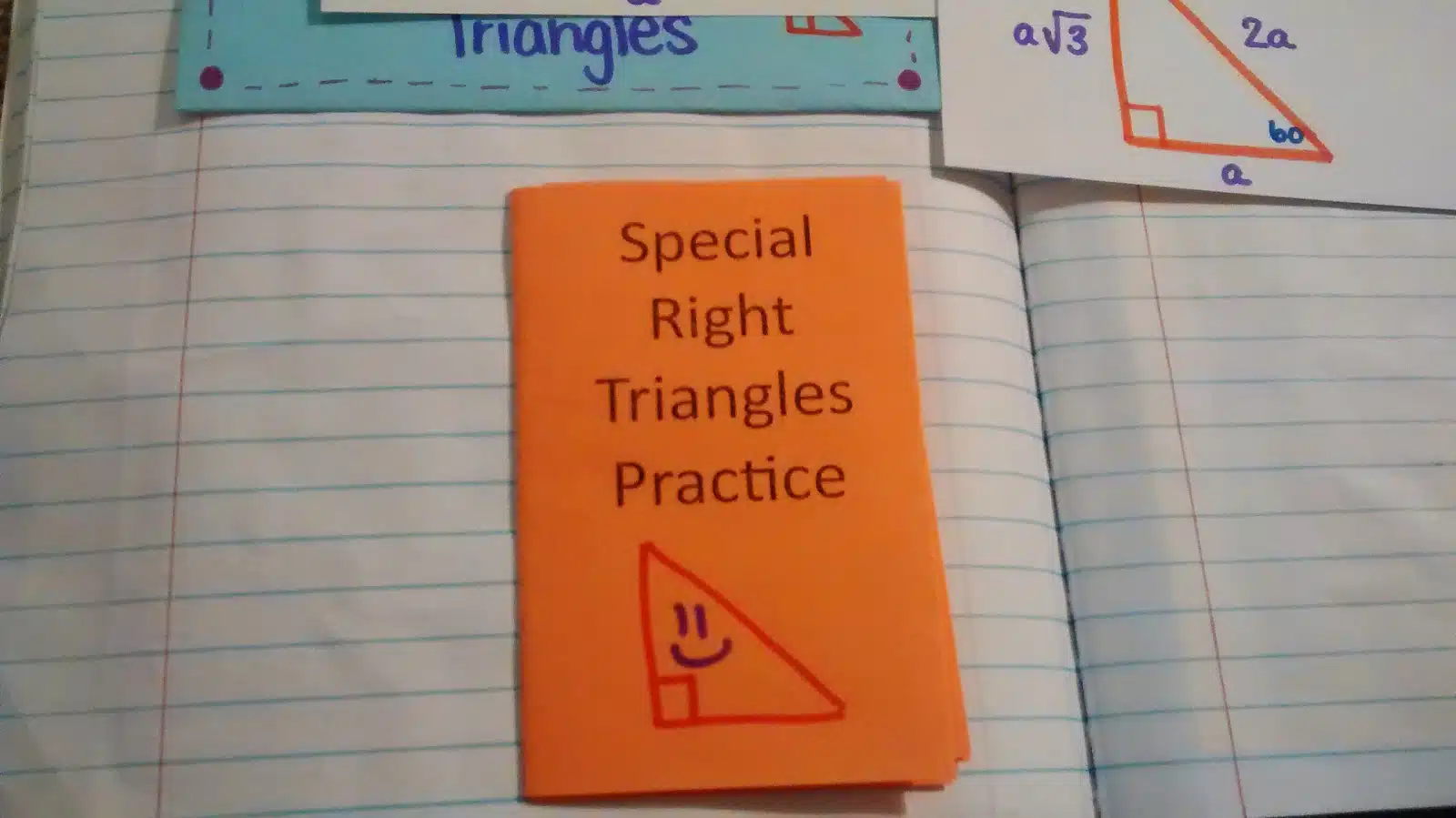 I think the smiling right triangle adds the perfect finishing touch to the page! 🙂
Inside the booklet:
I made students circle whether the triangle represented a 30-60-90 right triangle or a 45-45-90 right triangle. In the future, I would probably have students fill in the blanks for both the angles and the side length ratios so they sat exactly on top of each other. Hindsight is 20/20.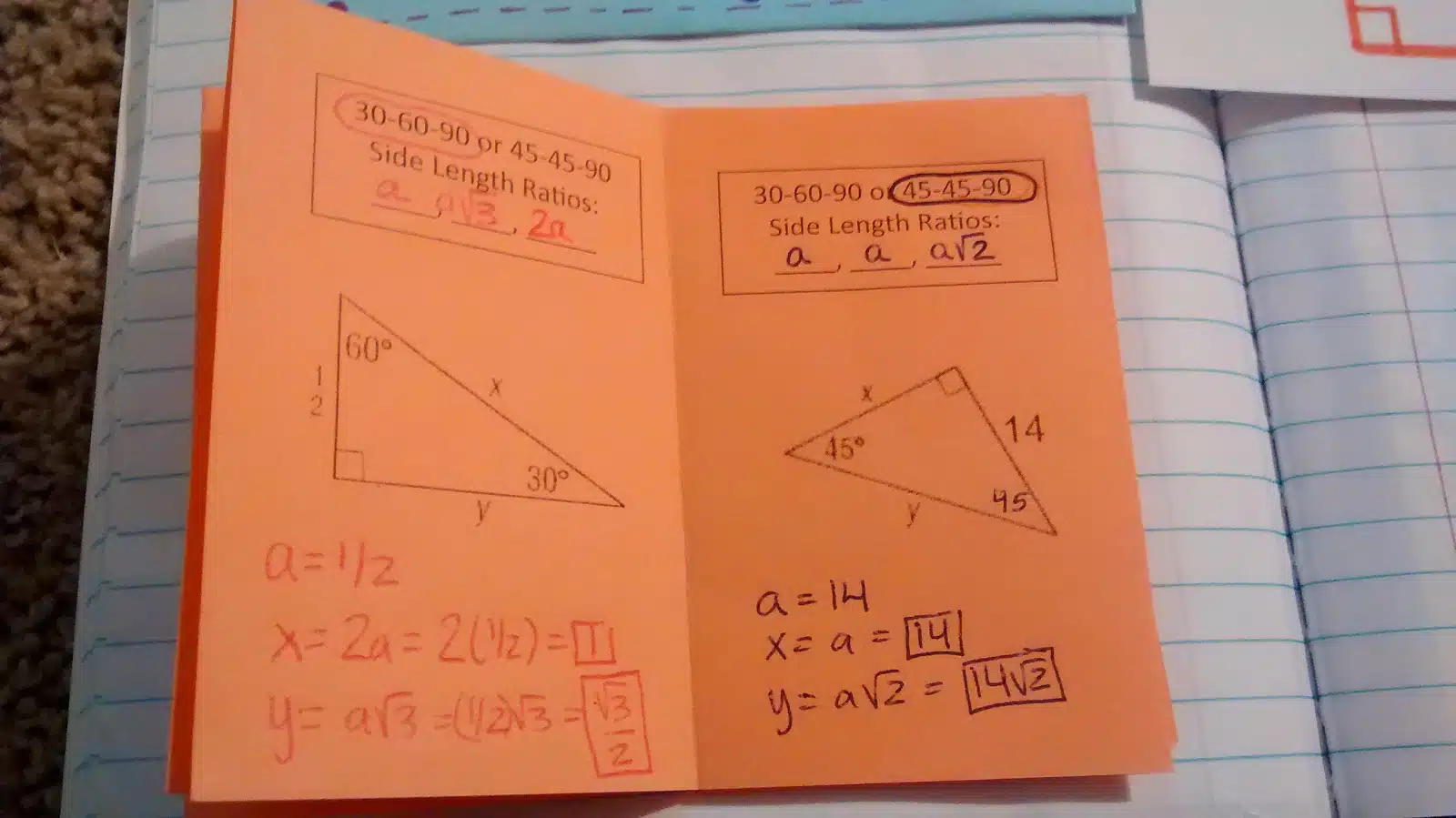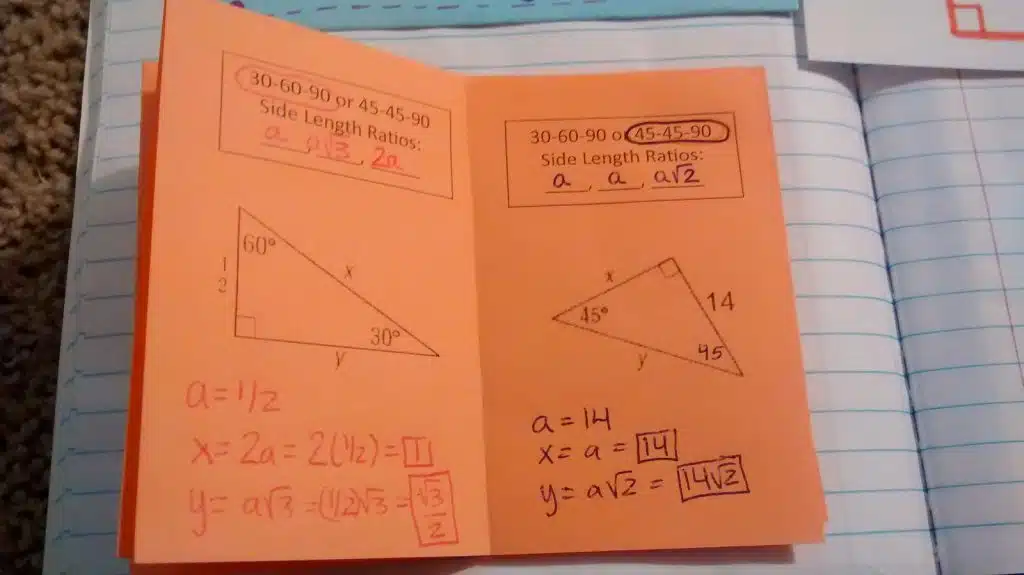 Because I LOVE my students, I also included two word problems.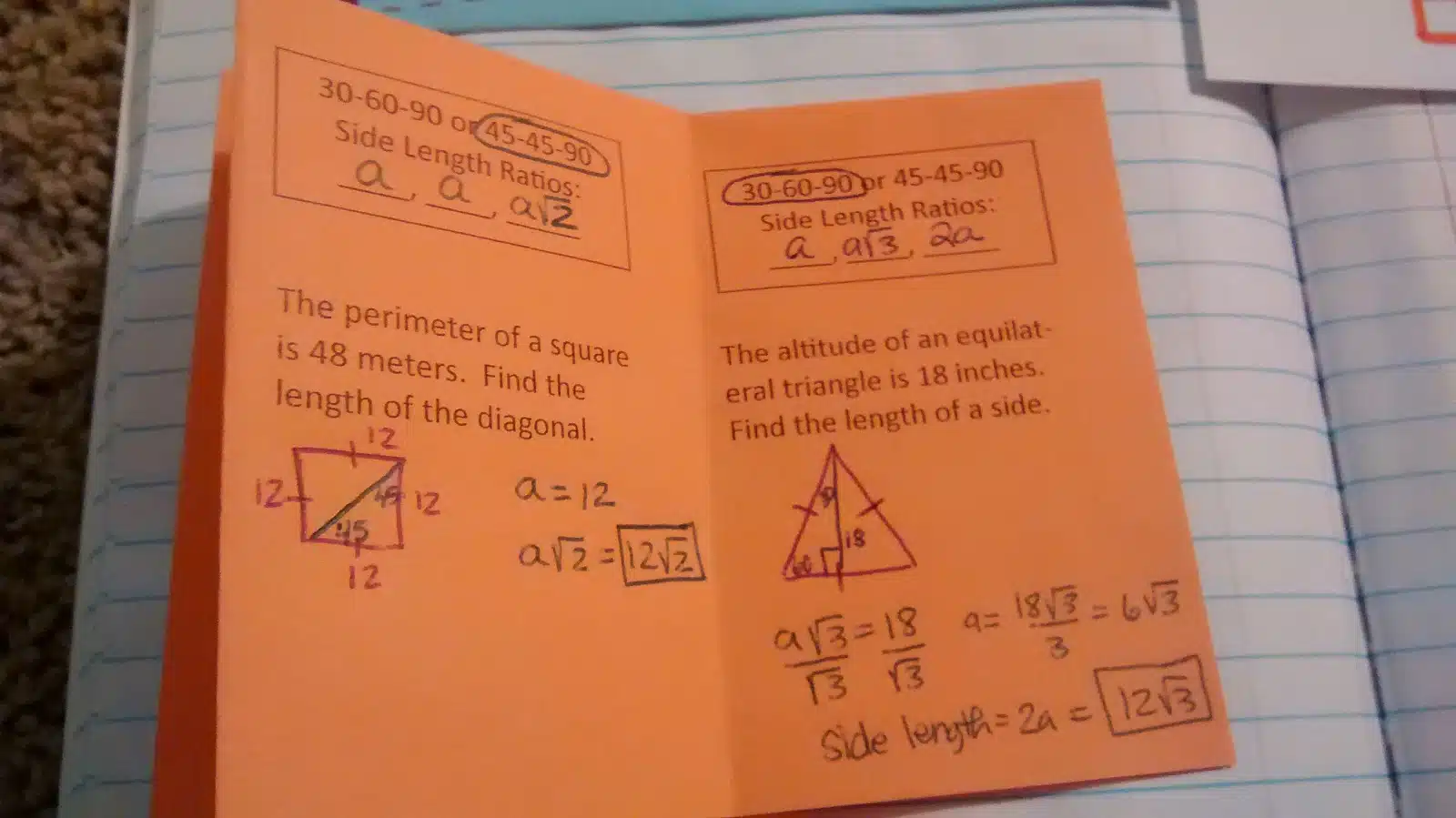 For more info on how to assemble a poof booklet, check out this tutorial I wrote for a poof booklet for another topic.
Slightly Modified Version of Special Right Triangles Practice Book
In 2016-2017, I made some slight modifications to this practice book.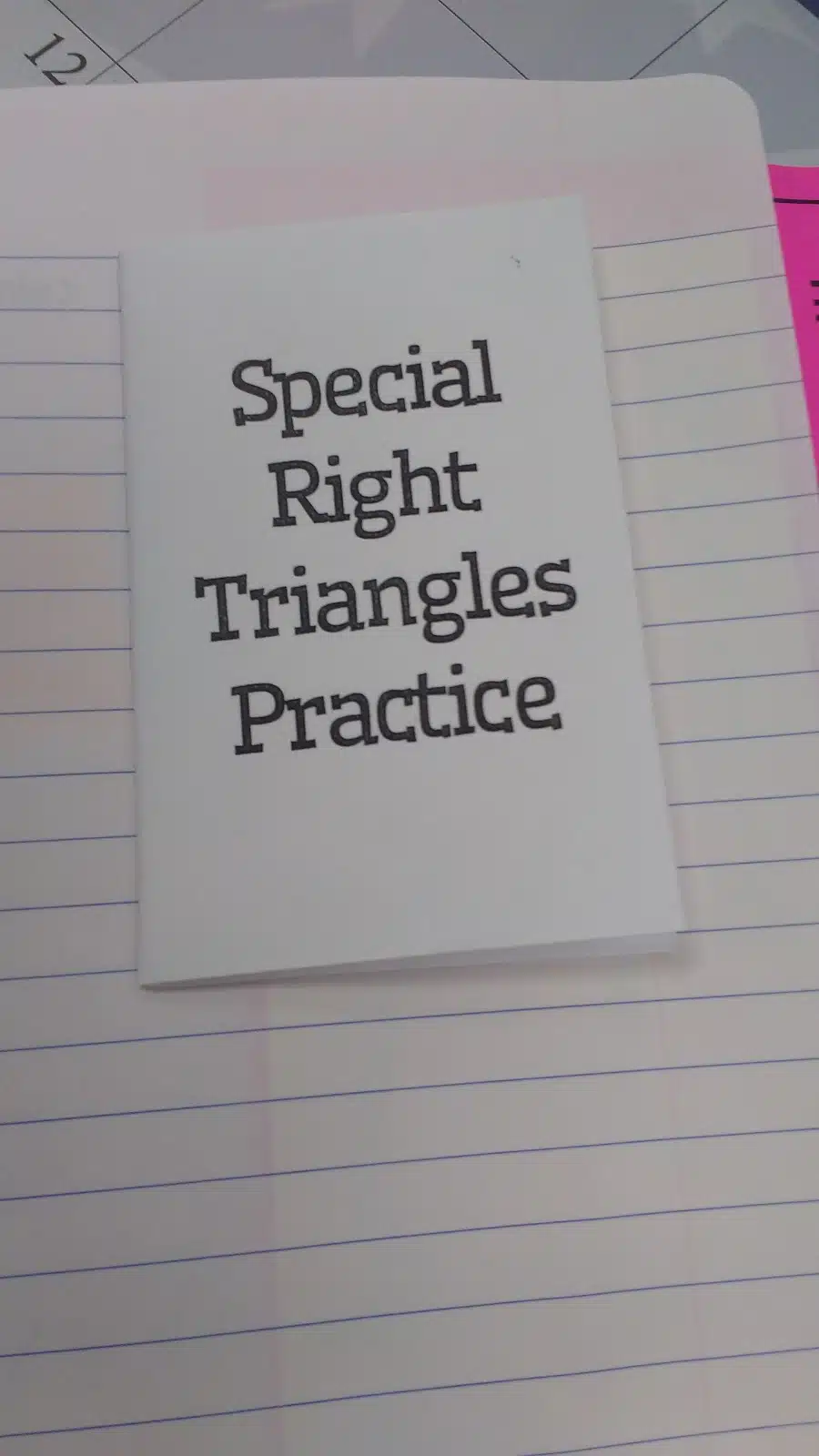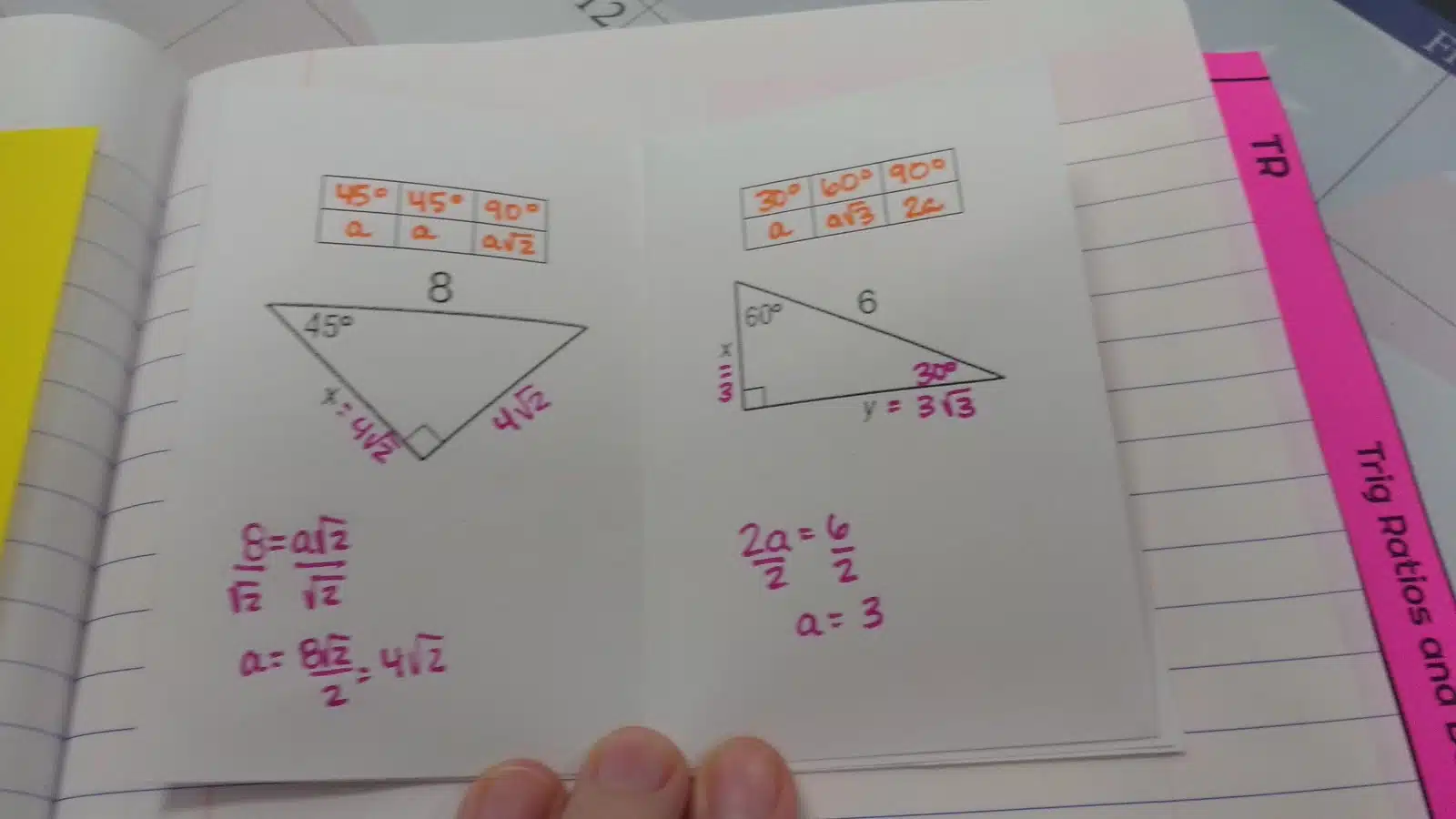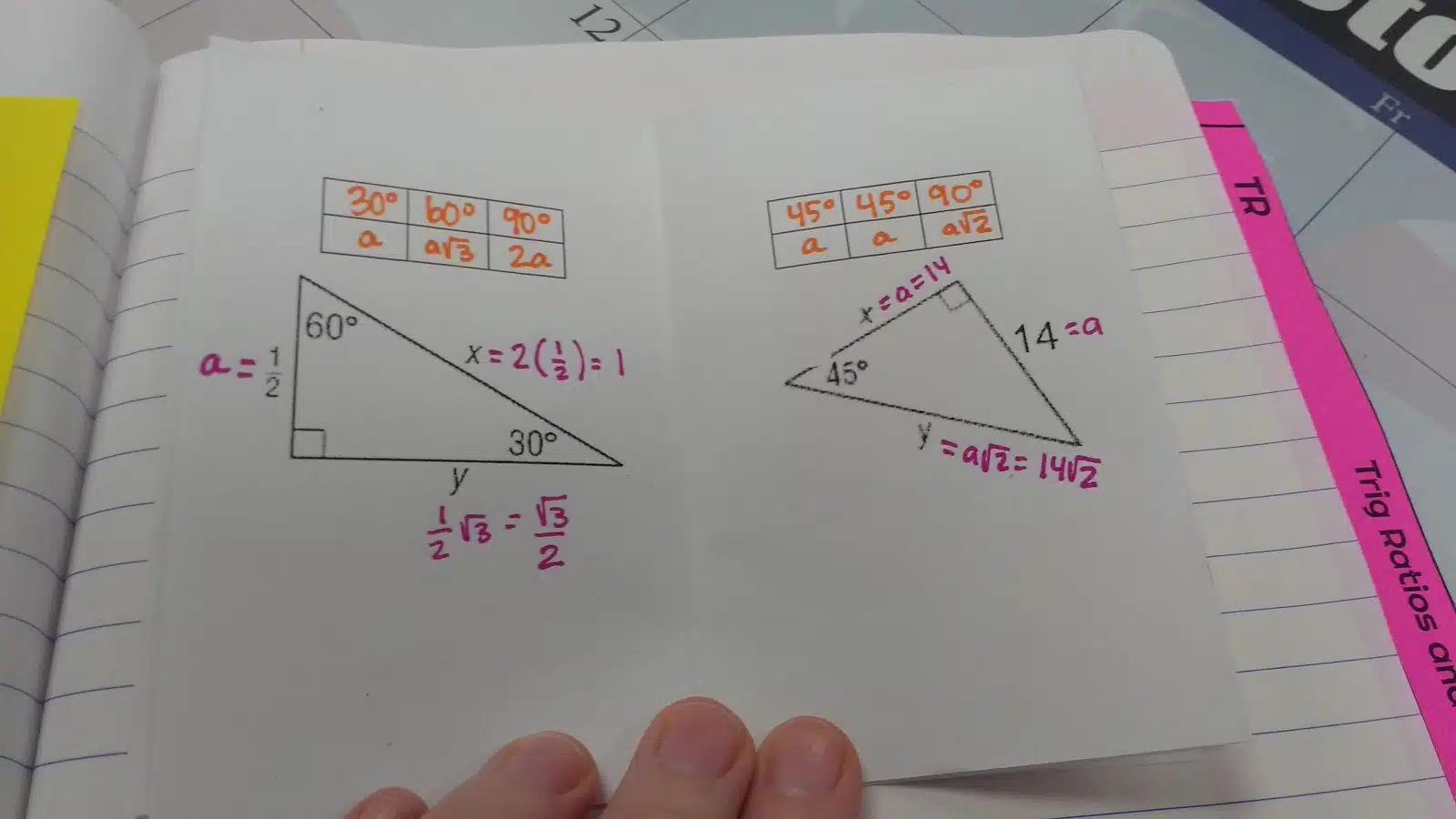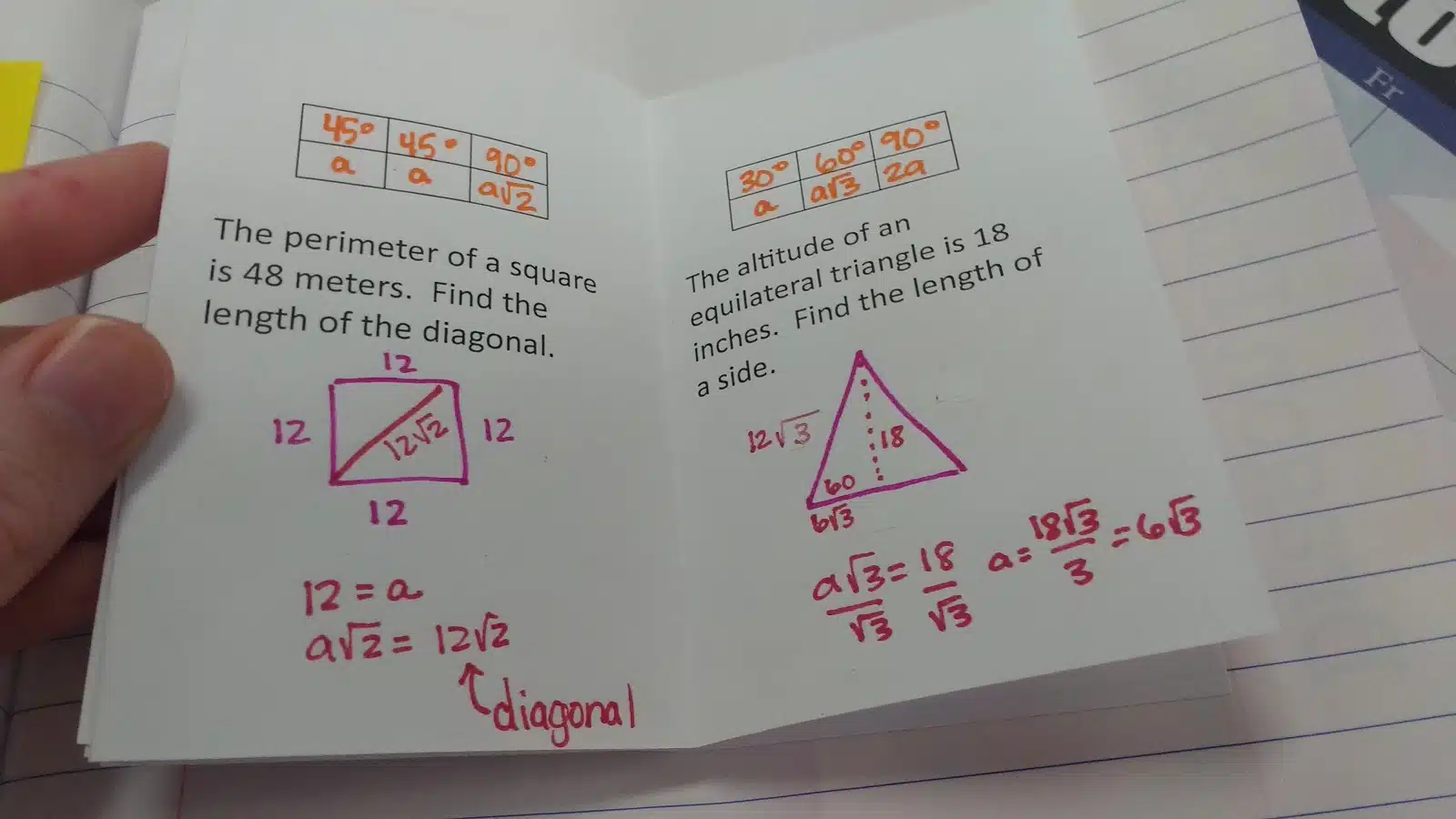 More Geometry Teaching Resources