This blog post contains Amazon affiliate links. As an Amazon Associate, I earn a small commission from qualifying purchases.
Want to check out my favorite Amazon items for the classroom? Check out my Amazon favorites page!
Today I passed out my Parallel Lines Math Valentines that I made for my students with pixy stix.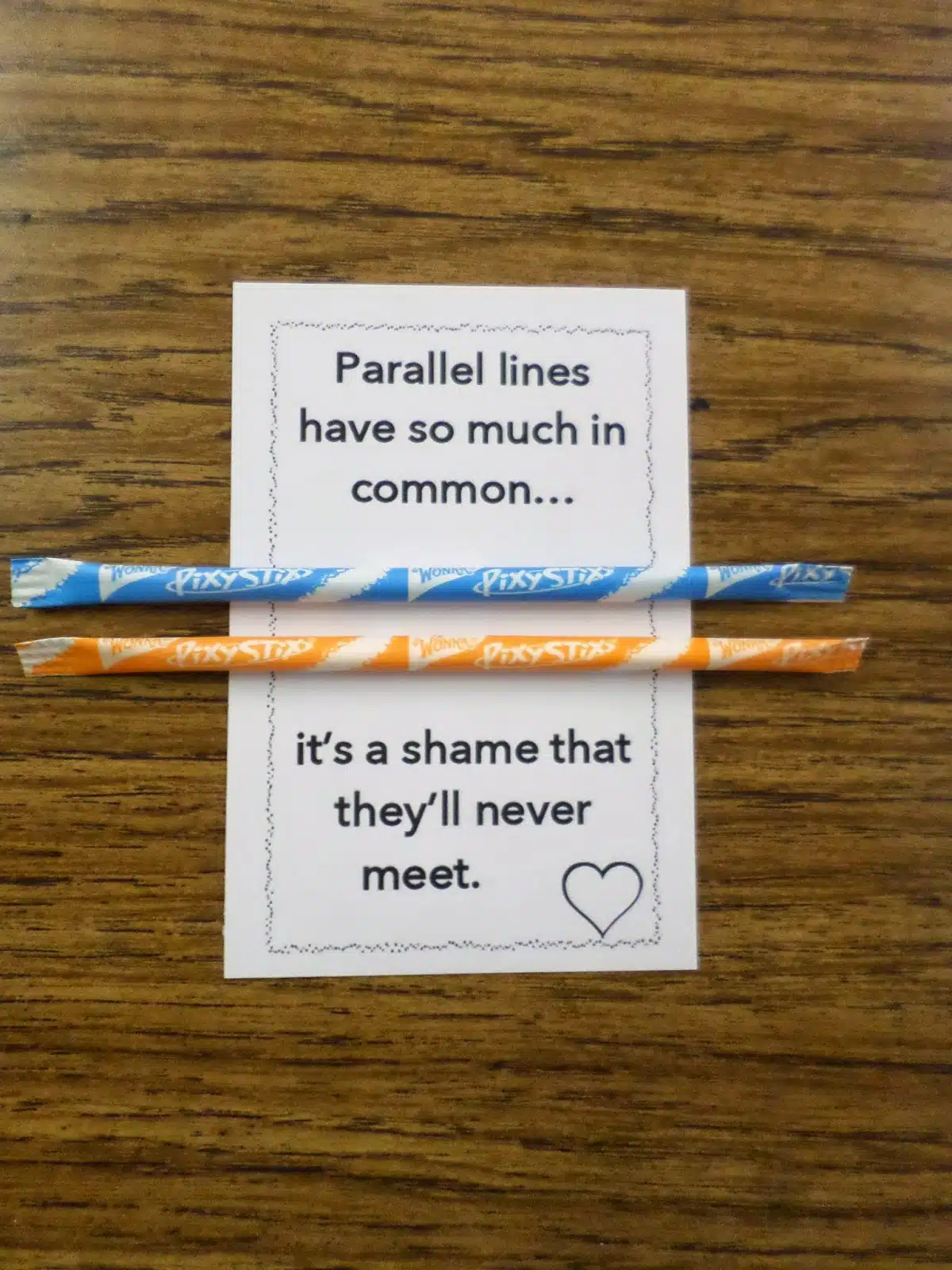 I found the card online via Pinterest. You can download your own copy of the card at love2learn2day. I downsized them to be closer to the size of a typical valentine.
Thanks to my paper chopper, I was able to put these cards together for my students in a relatively short amount of time.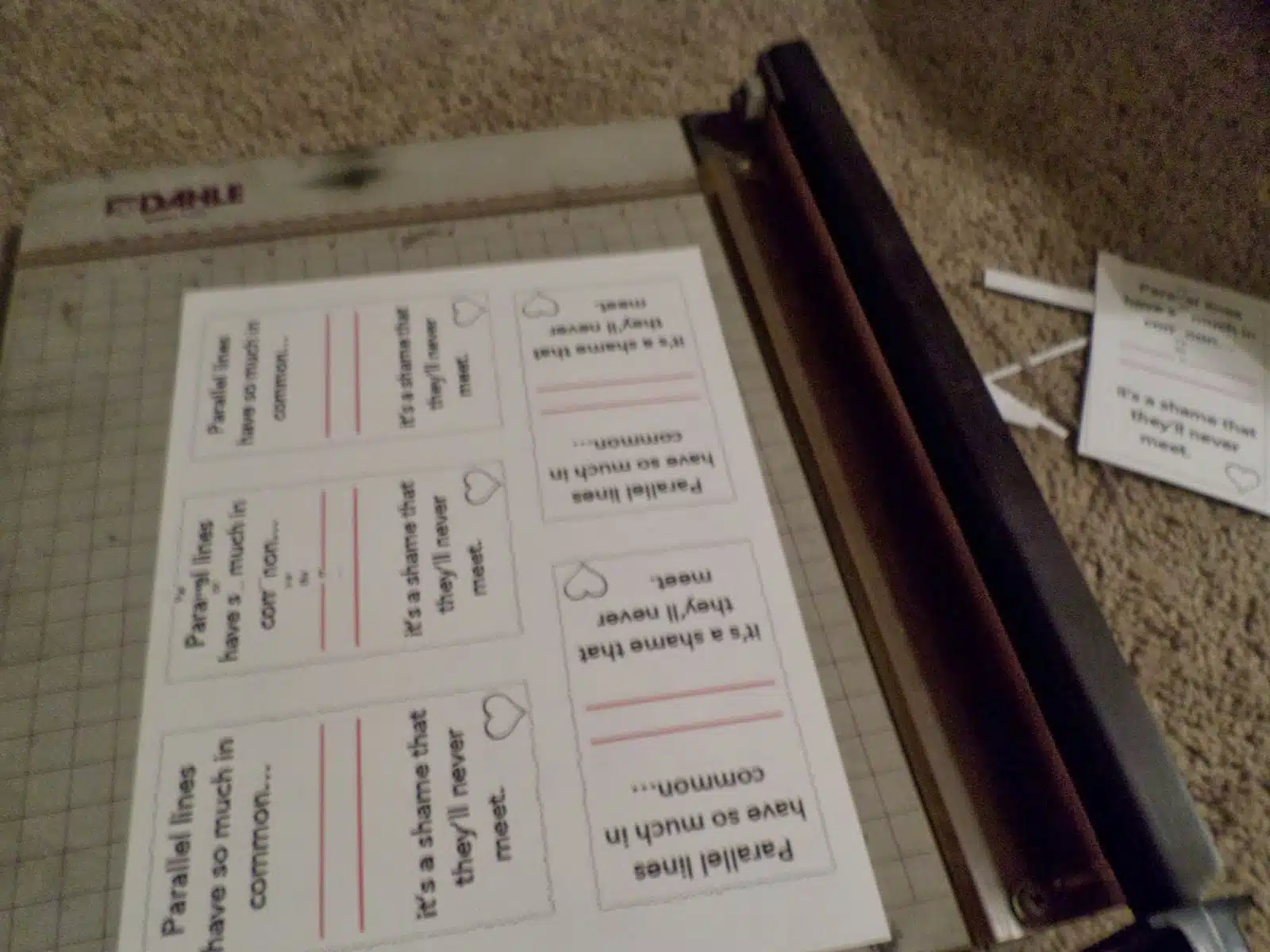 I taped on the Pixy Sticks, and the cards were ready to hand out to my students. I had to go to three different stores to buy Pixy Sticks.
First, I went to my local Wal-Mart. No Pixy Sticks. I decided that must be because I live in the middle of nowhere.
So, I went to another Wal-Mart. Again, no Pixy Sticks.
Finally, I found them at Dollar General. I guess Pixy Sticks aren't as popular as they once were…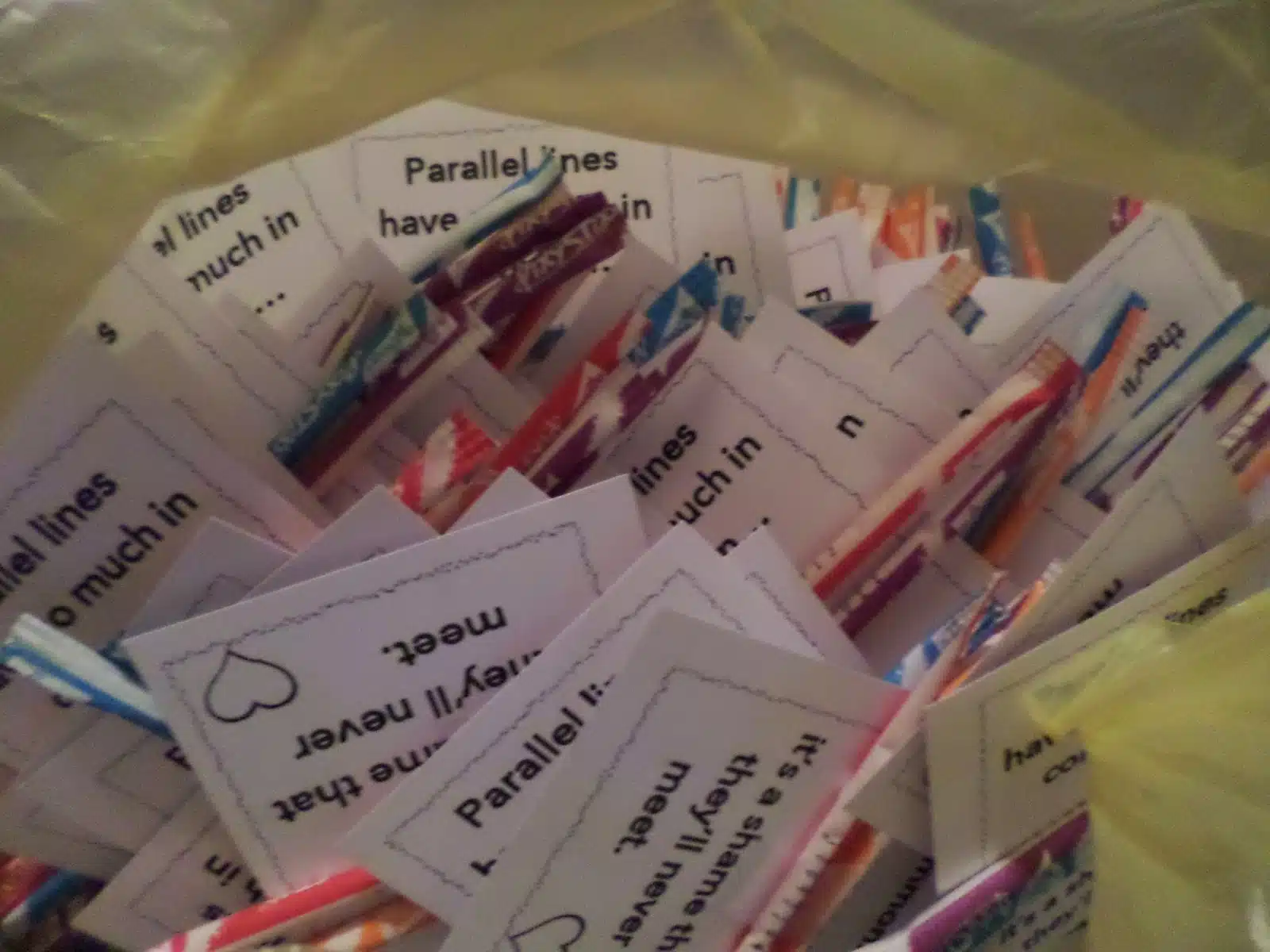 The most common response? "Oh my goodness! Ms. Hagan, you would give us a mathematical valentine!" Quite a few laughed.
Another popular response: "Will I get my phone taken away if I get it out to take a picture of this?"
Most were just excited about the candy.
We're not going to talk about how one of my students decided to snort a pixy stick today during class. I think he learned his lesson. He ran out of class, almost crying.
When he did return from the bathroom, he was in so much pain that he could barely focus on the day's lesson.
More Activities for Valentine's Day