This blog post contains Amazon affiliate links. As an Amazon Associate, I earn a small commission from qualifying purchases.
Want to check out my favorite Amazon items for the classroom? Check out my Amazon favorites page!
This year, I decided to have my students complete a special Valentine's project. I realized a few weeks ago that this is the first year since I started teaching where I forgot (oops!) to have my students celebrate National Letter Writing Week in January.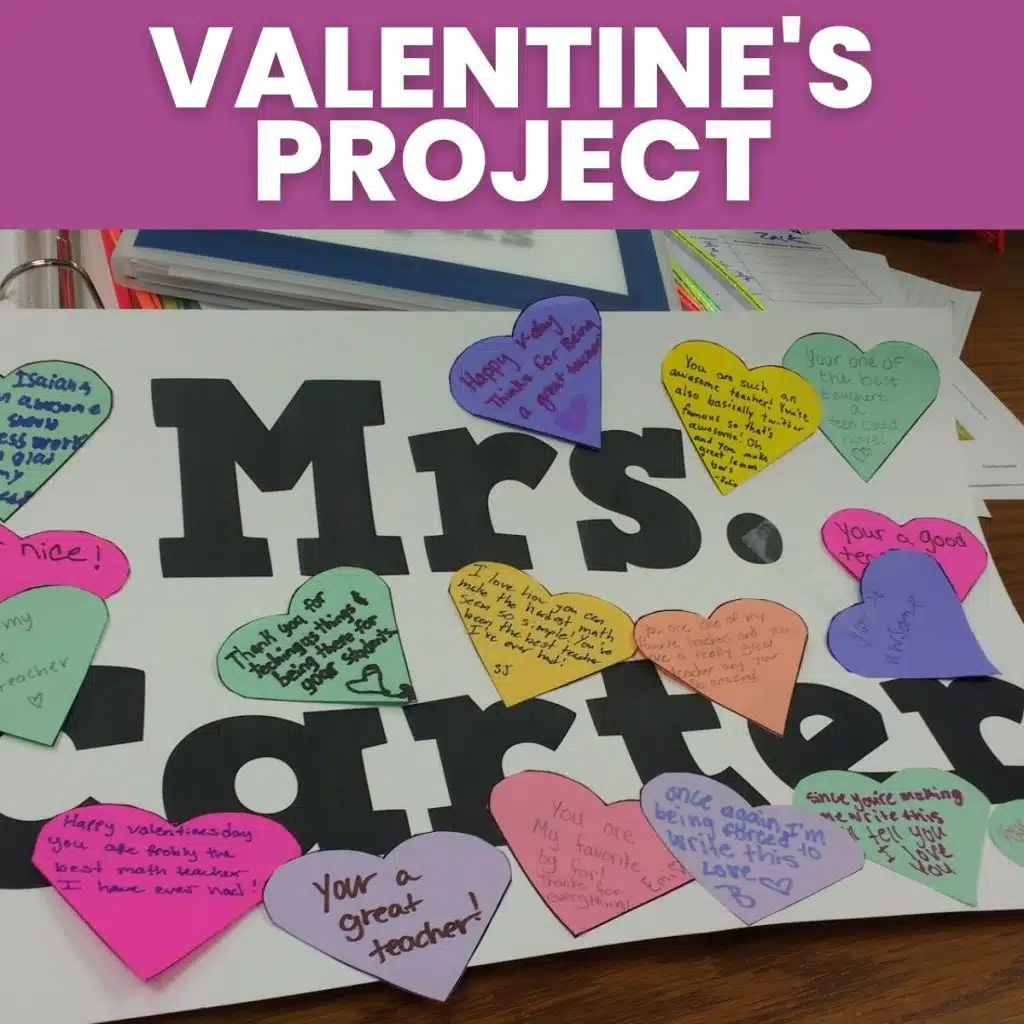 To make up for it, I decided to have my students write special notes to every single school employee in our building (all 26 of them) that would be delivered on Valentine's Day.
To kick off the project, I typed up the name of everyone who works in our building: principal, secretaries, tech guy, teachers, paraprofessional (yes, that's supposed to be singular), janitor, and cafeteria workers.
I printed each name in large font (HVD Comic Serif Pro, for the record) on a piece of 11 x 17 cardstock.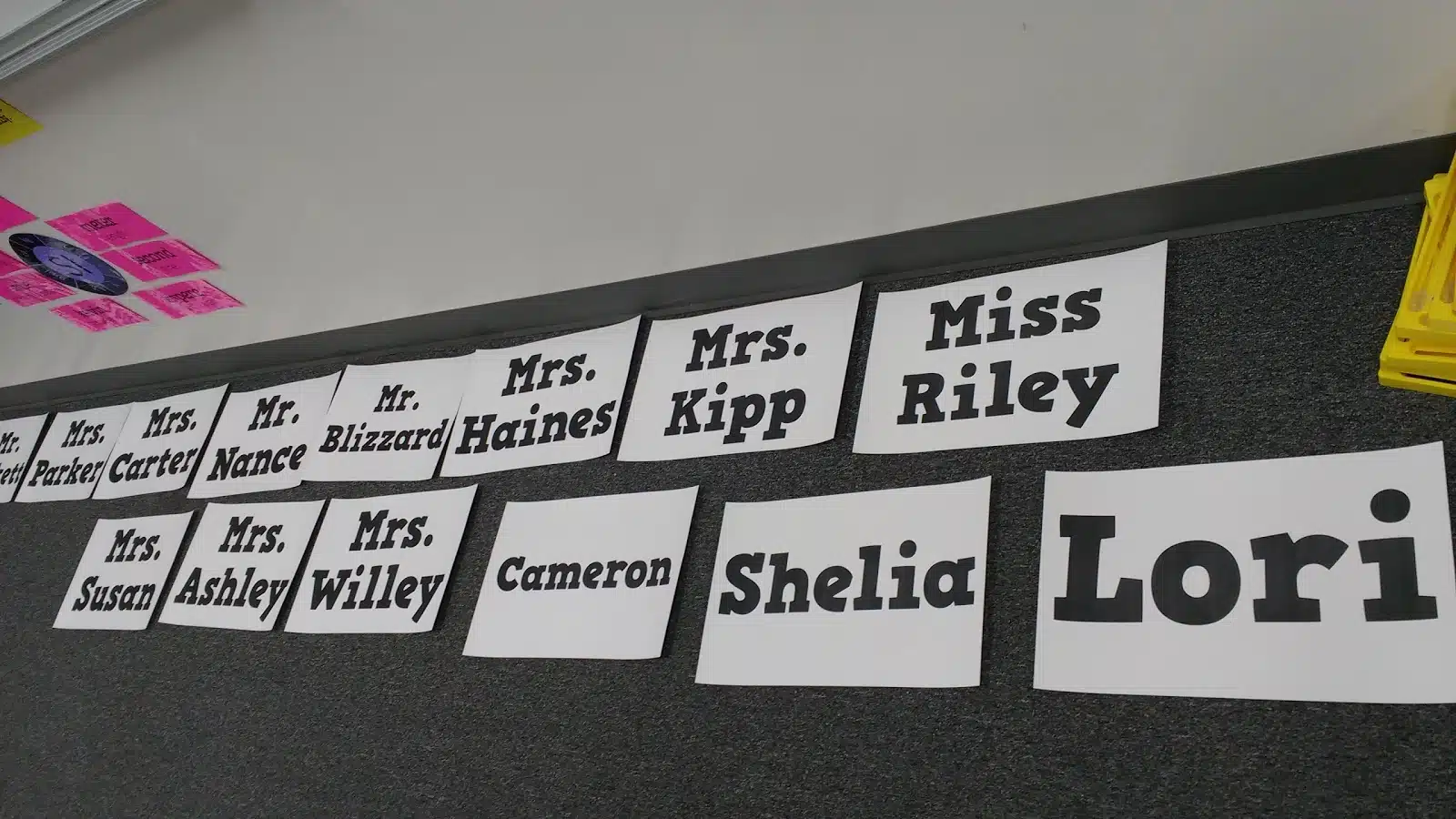 Next, I used the shape tool to draw as many hearts as possible on a sheet of 8.5 x 11 paper. I made lots of copies of this template on various sheets of colored paper.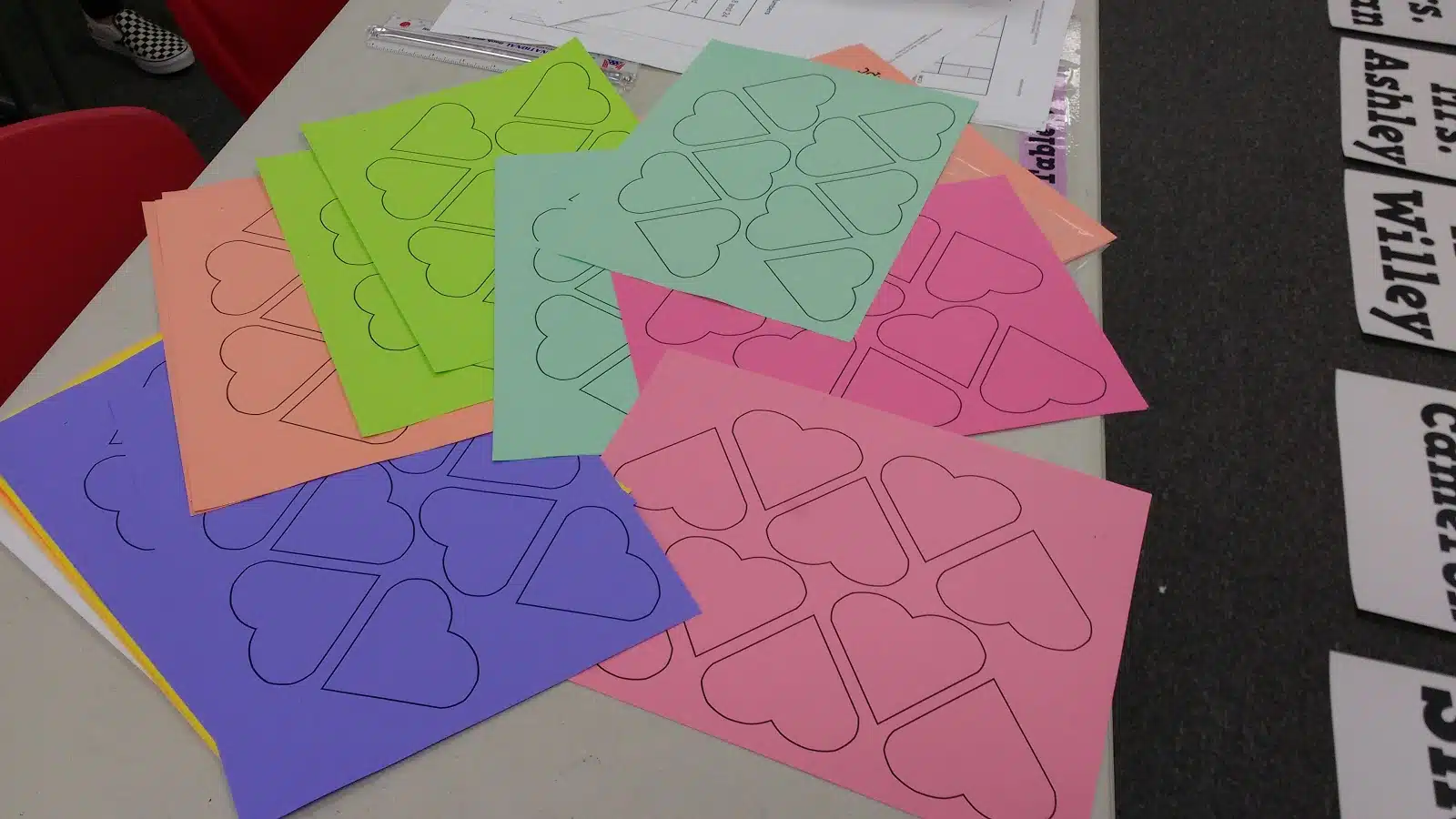 I lined all of the posters around the front of my room, and my students went to work adding individual valentine messages to each person.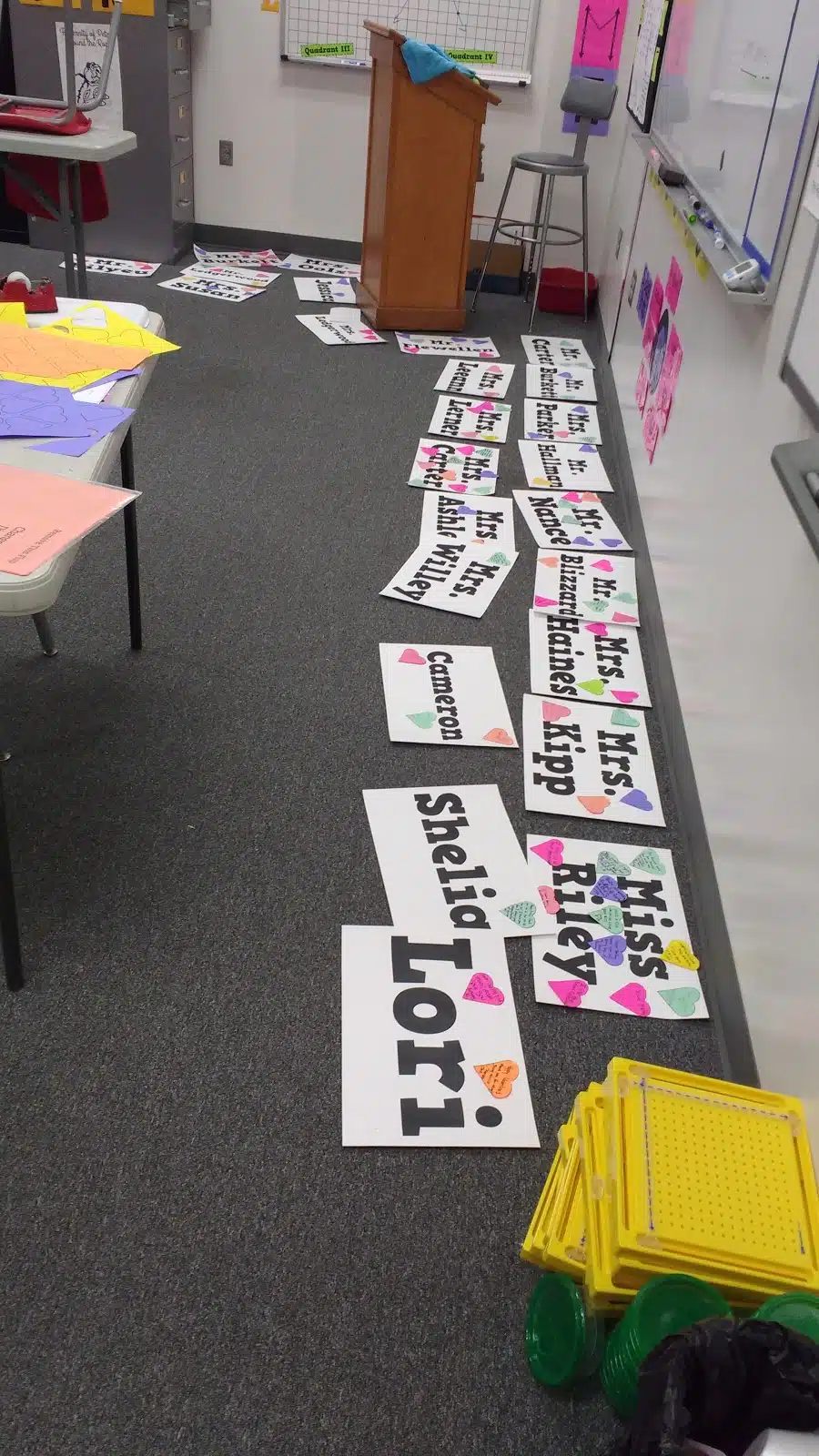 For a few days, I gave my students the warm-up question of "Write a Valentine" instead of the normal math problem. This meant that completing this project didn't take much extra class time at all.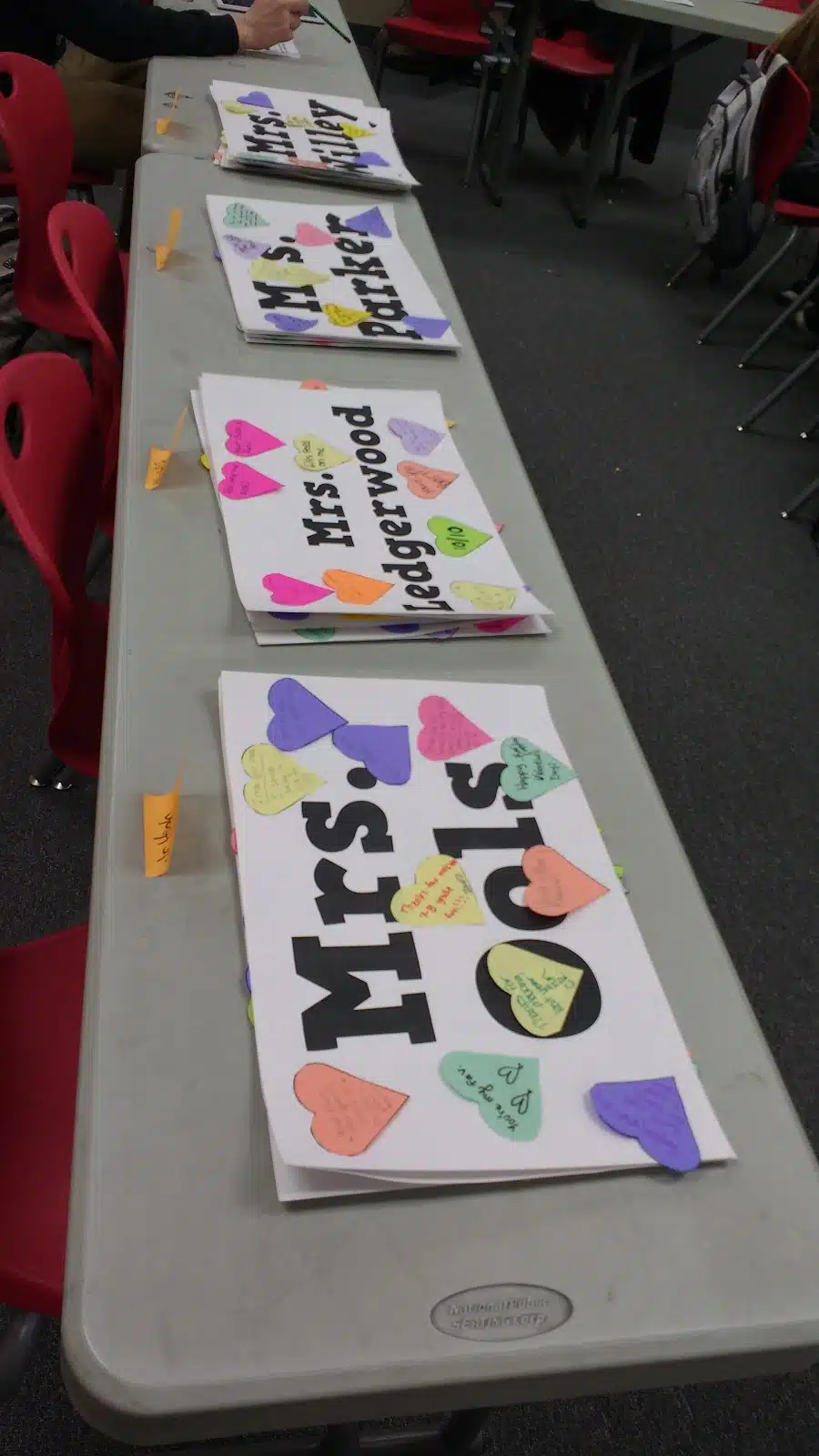 One of my classes who was ahead of the other classes sorted the posters by hallway to be delivered 2nd hour on Valentine's Day. My second hour broke up into three groups to deliver the Valentine's to each separate hall of the school.
As I went through the school for the rest of the day, it was fun to see my students' Valentine masterpieces displayed proudly by their recipients.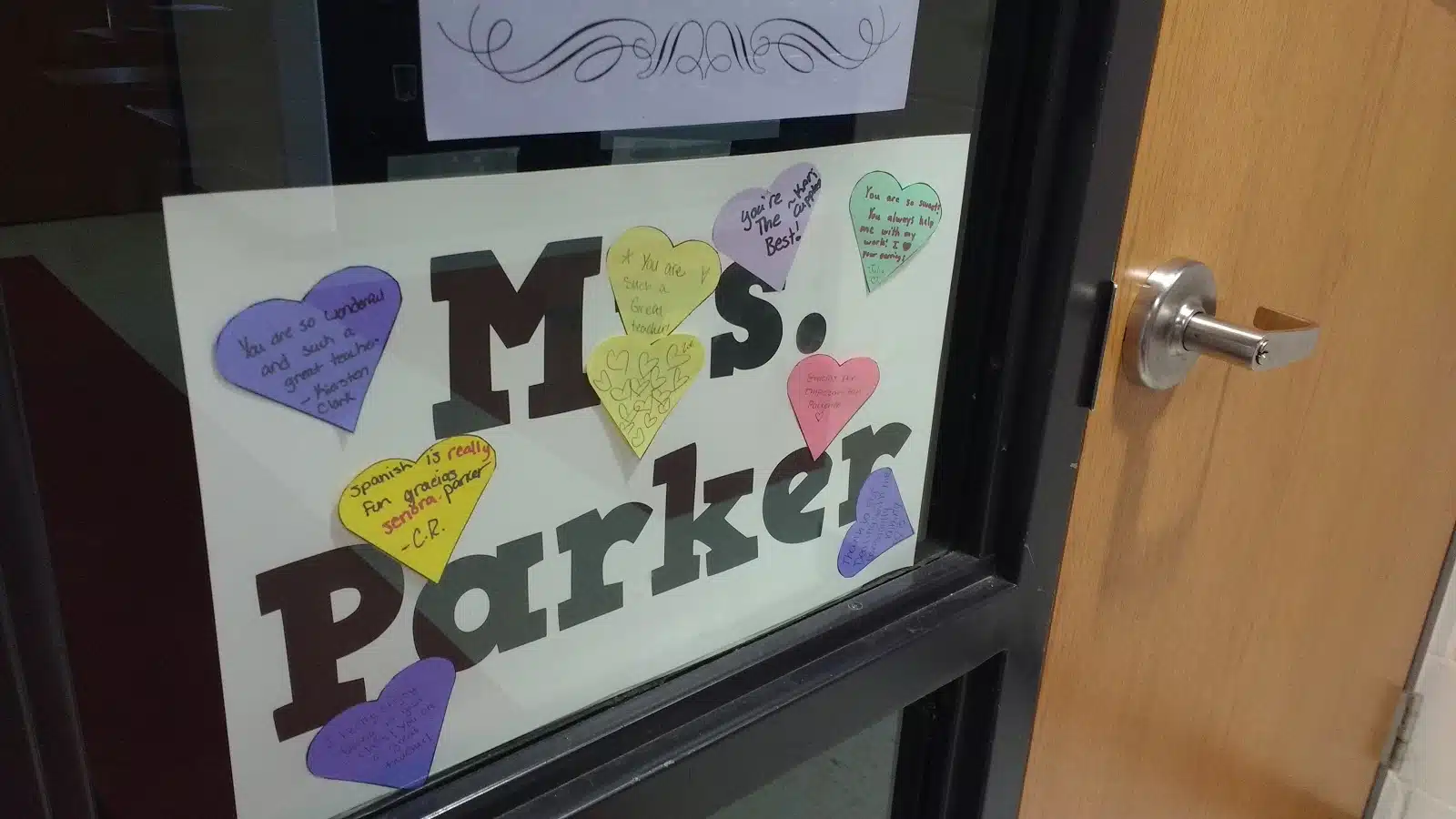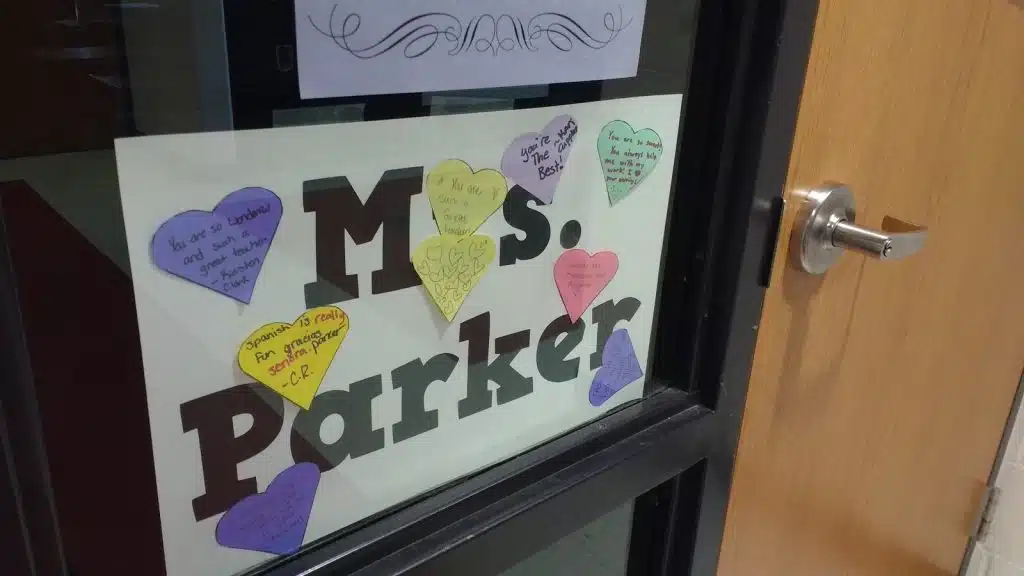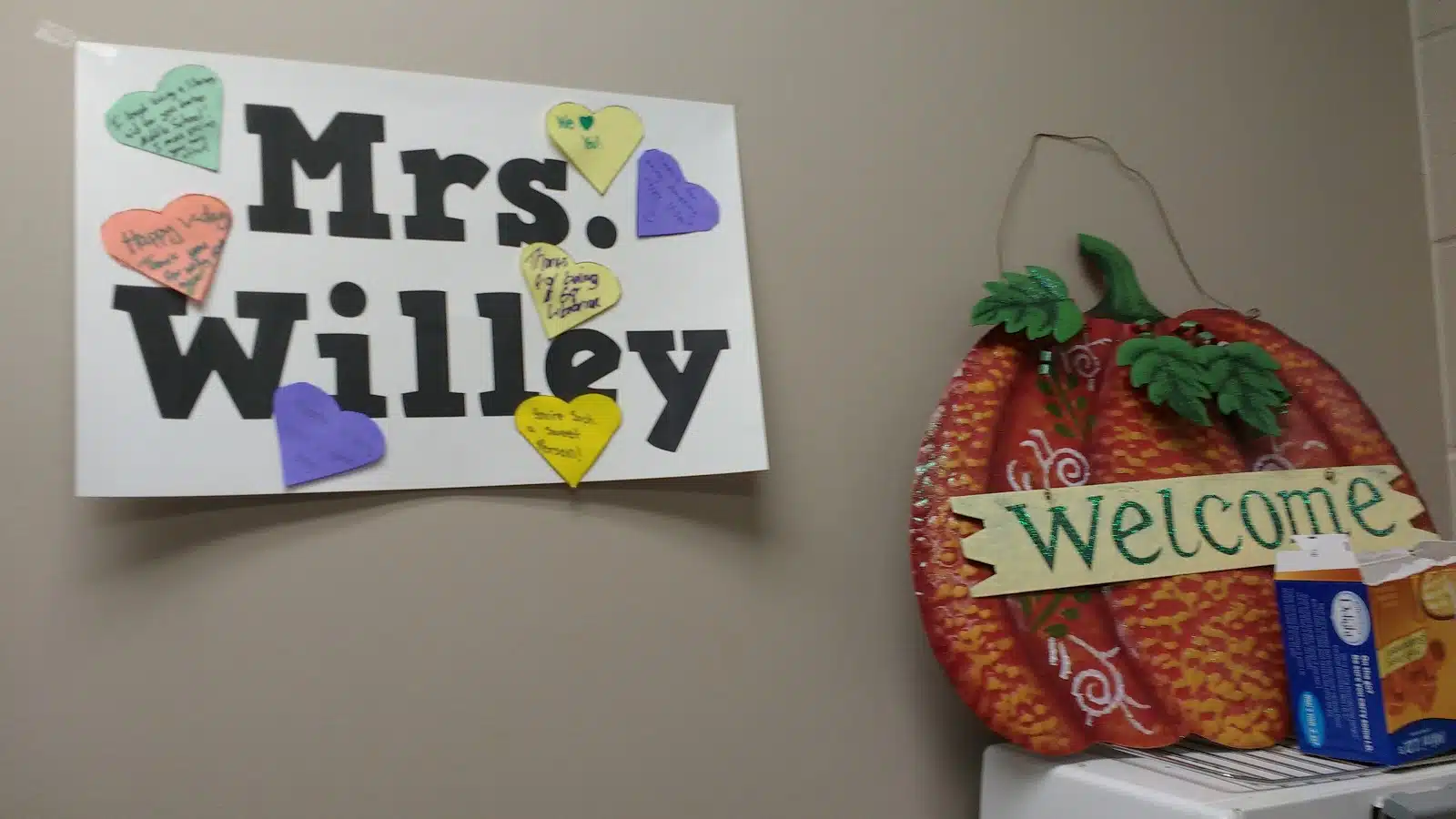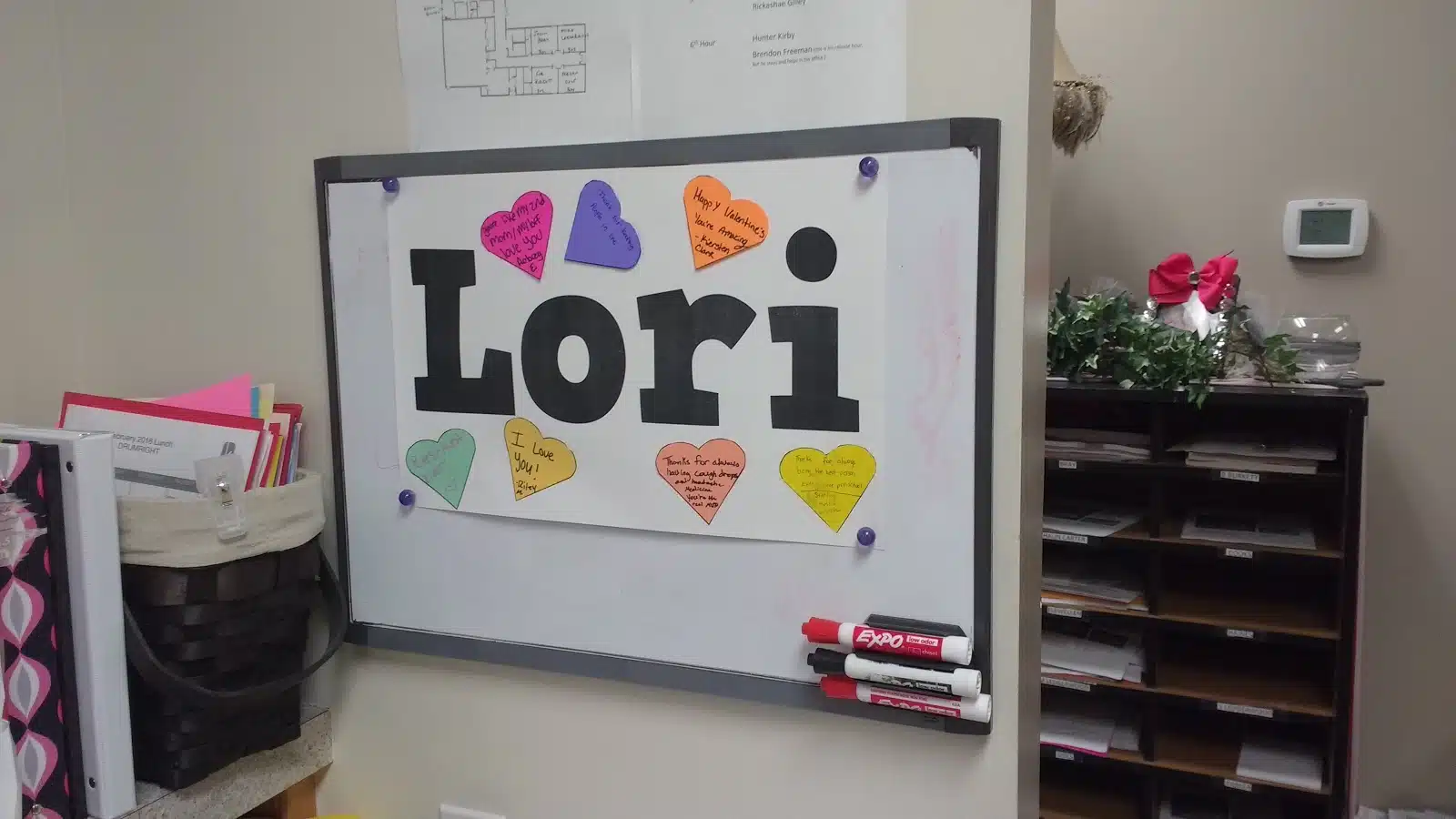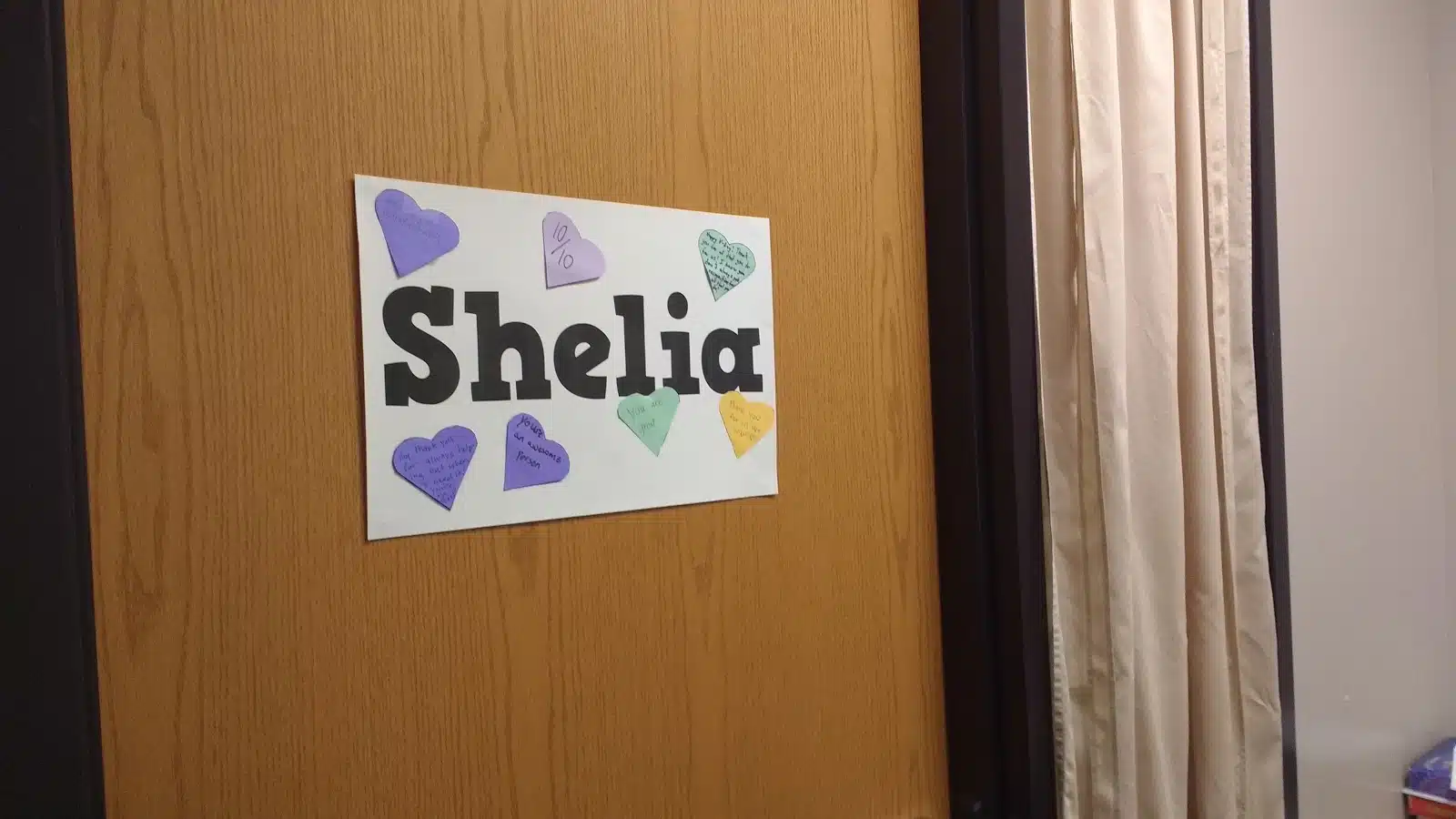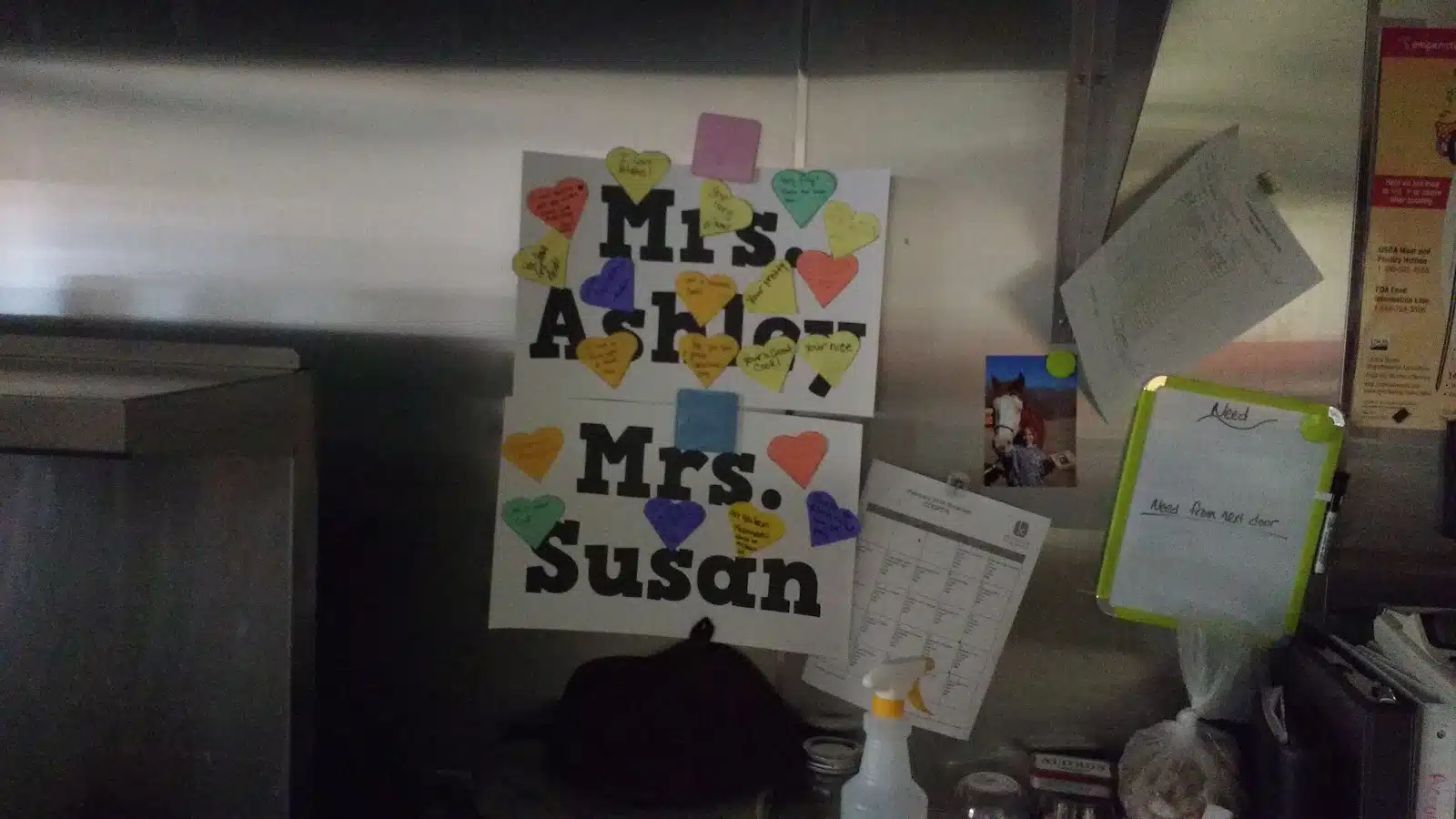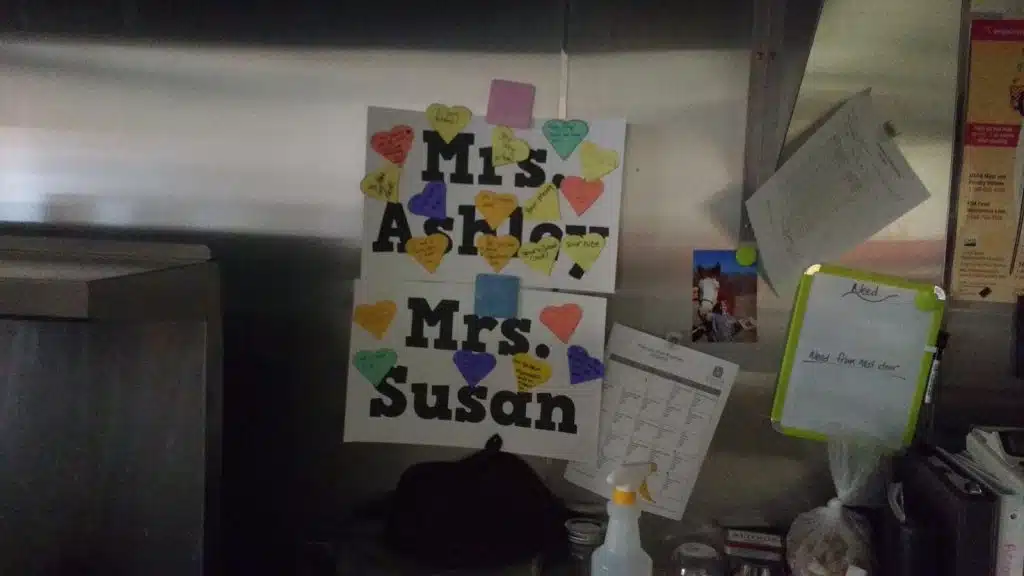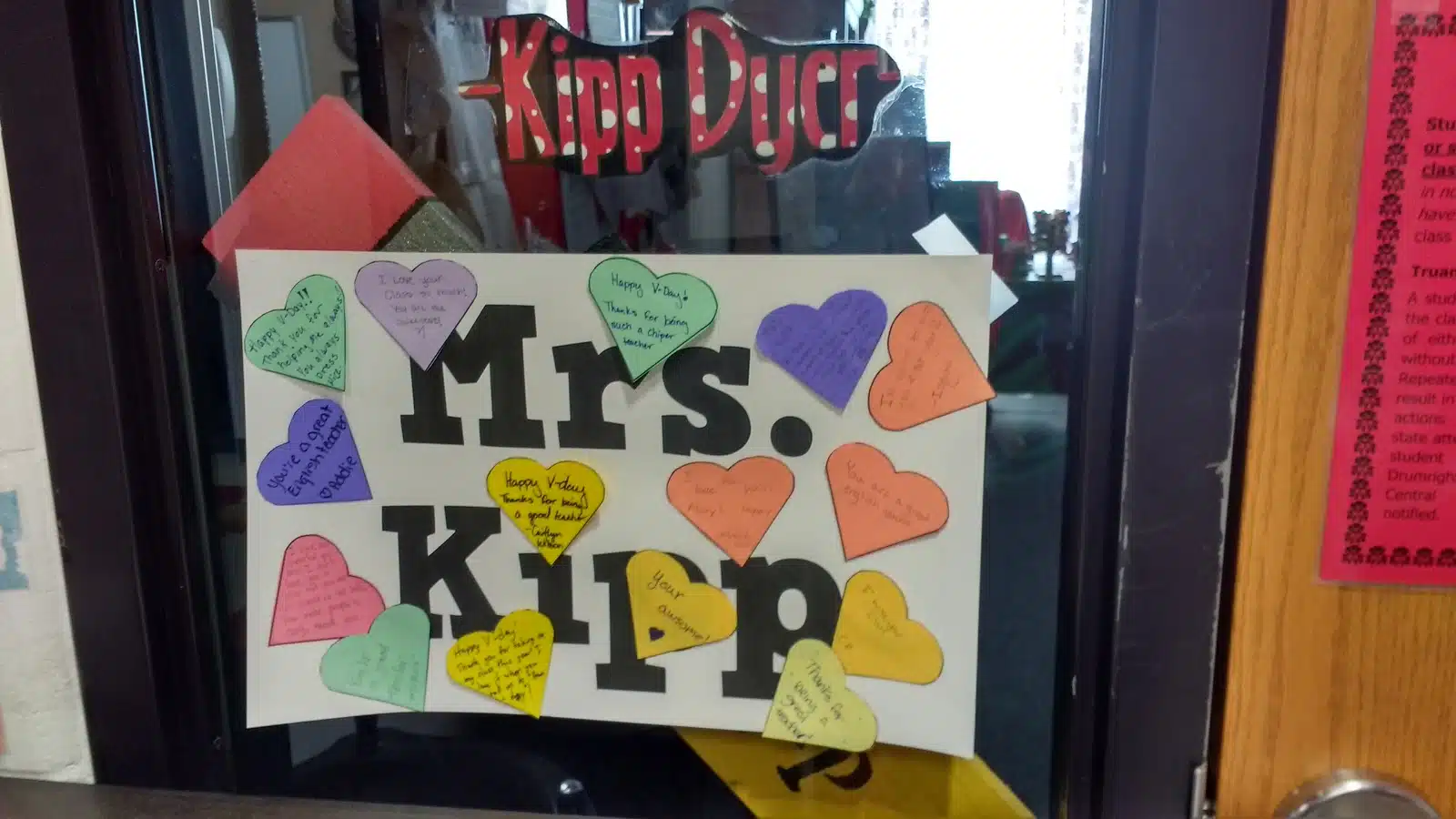 I haven't hung mine up yet, but I need to do so soon. I guess you could say my desk is currently a mess!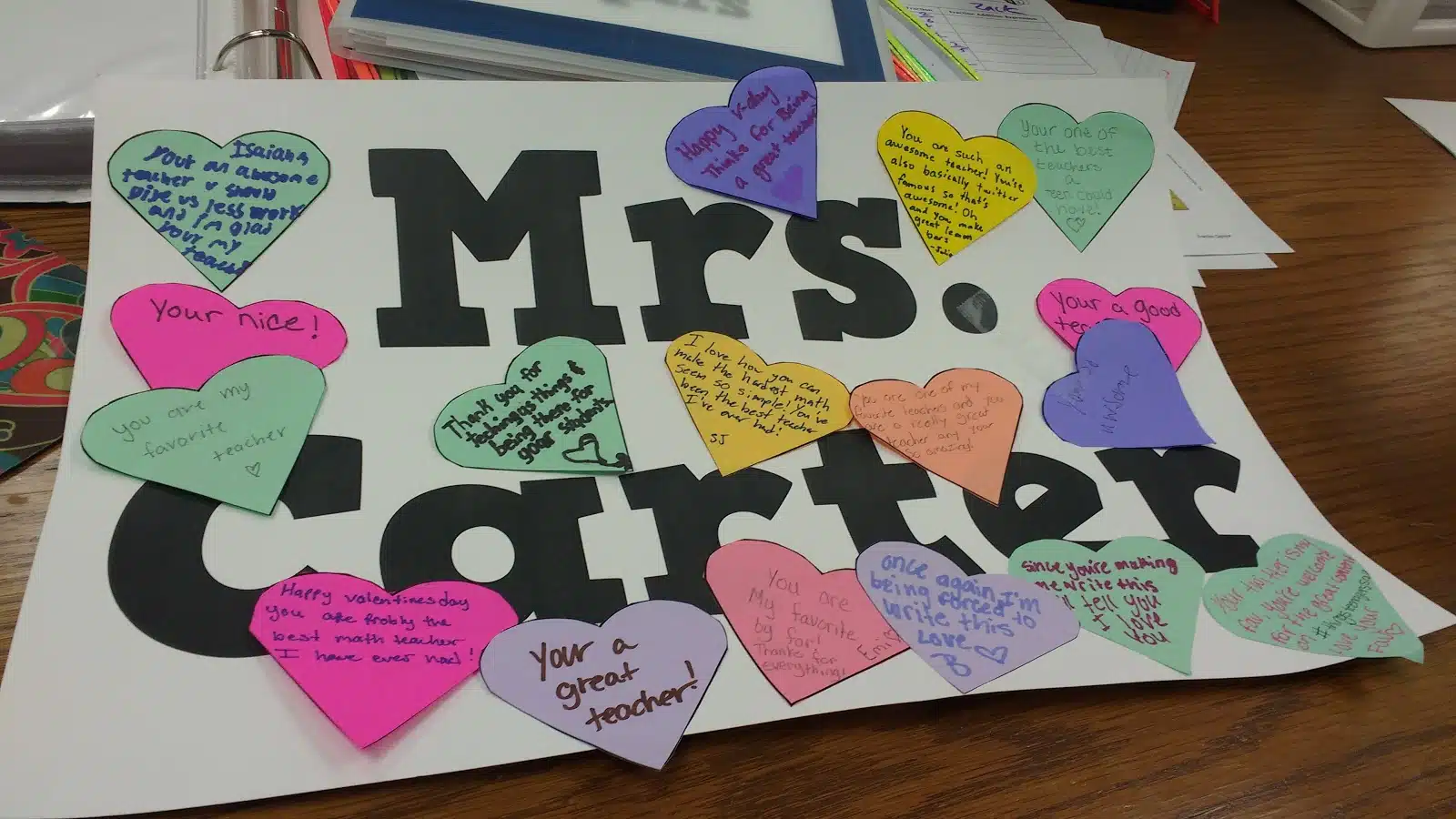 Here's a peek at some of the Valentine's Day messages I received.
The lemon bars I frequently make for Cookie Club got a mention!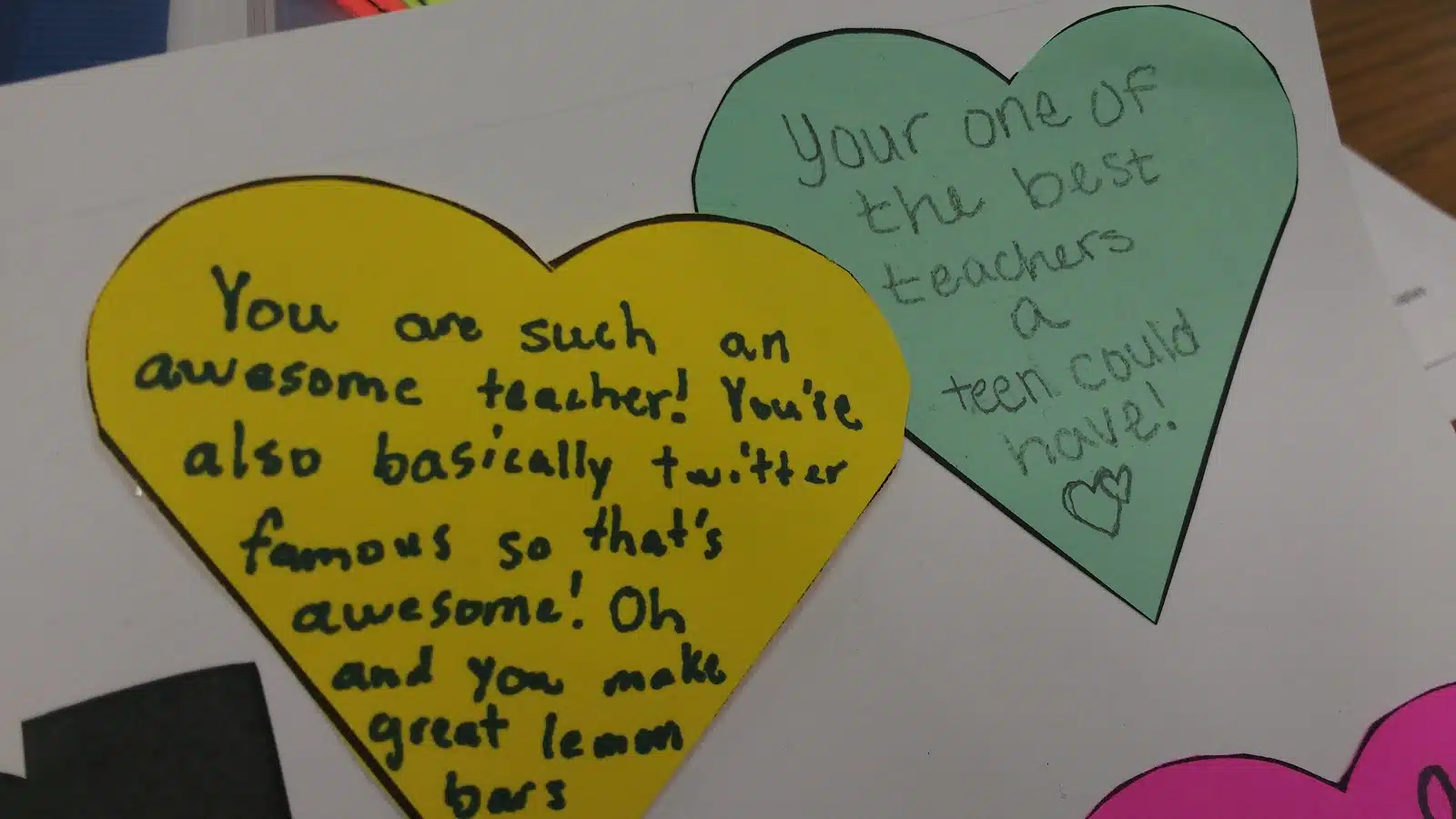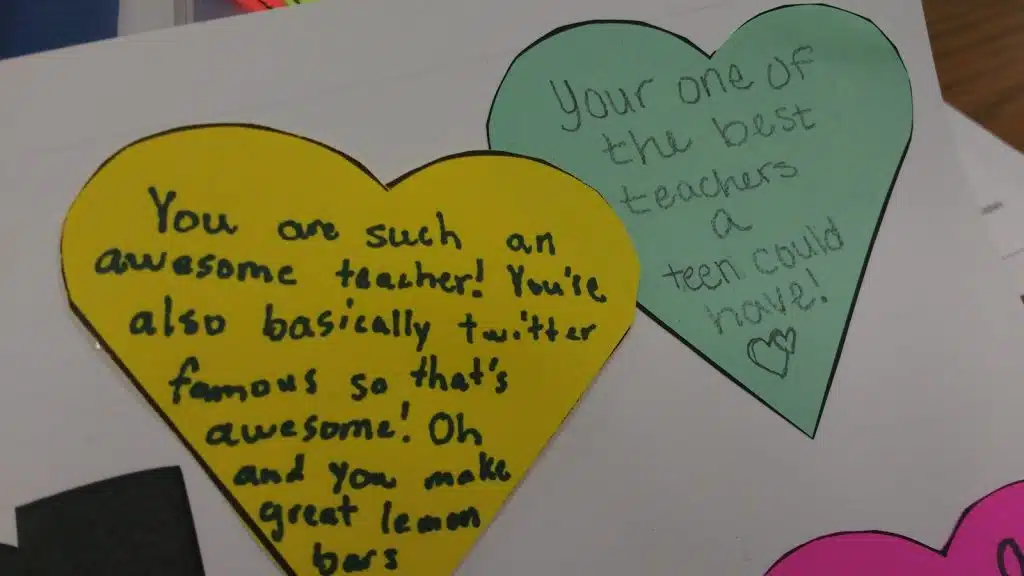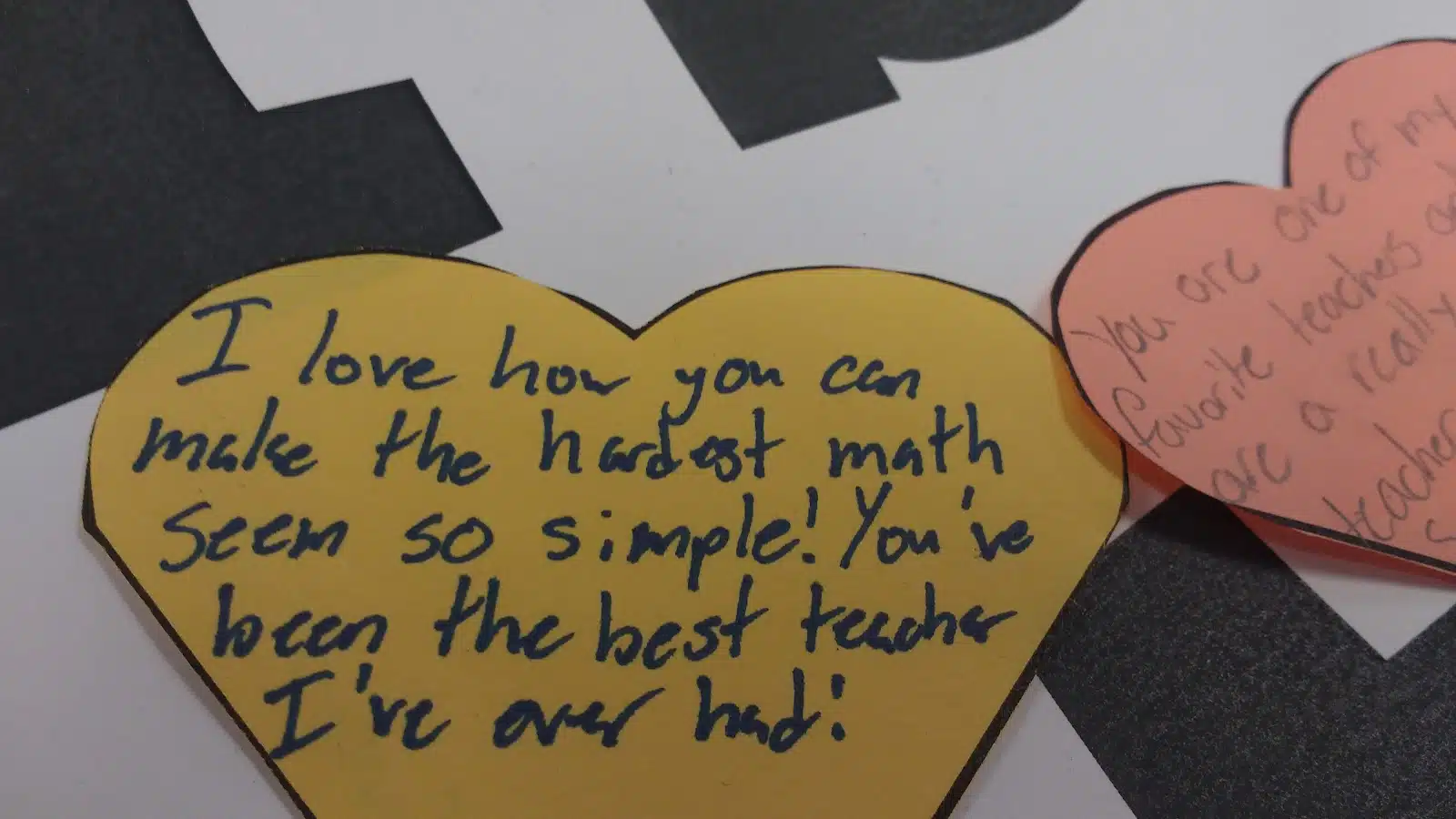 Some messages were a bit on the silly side!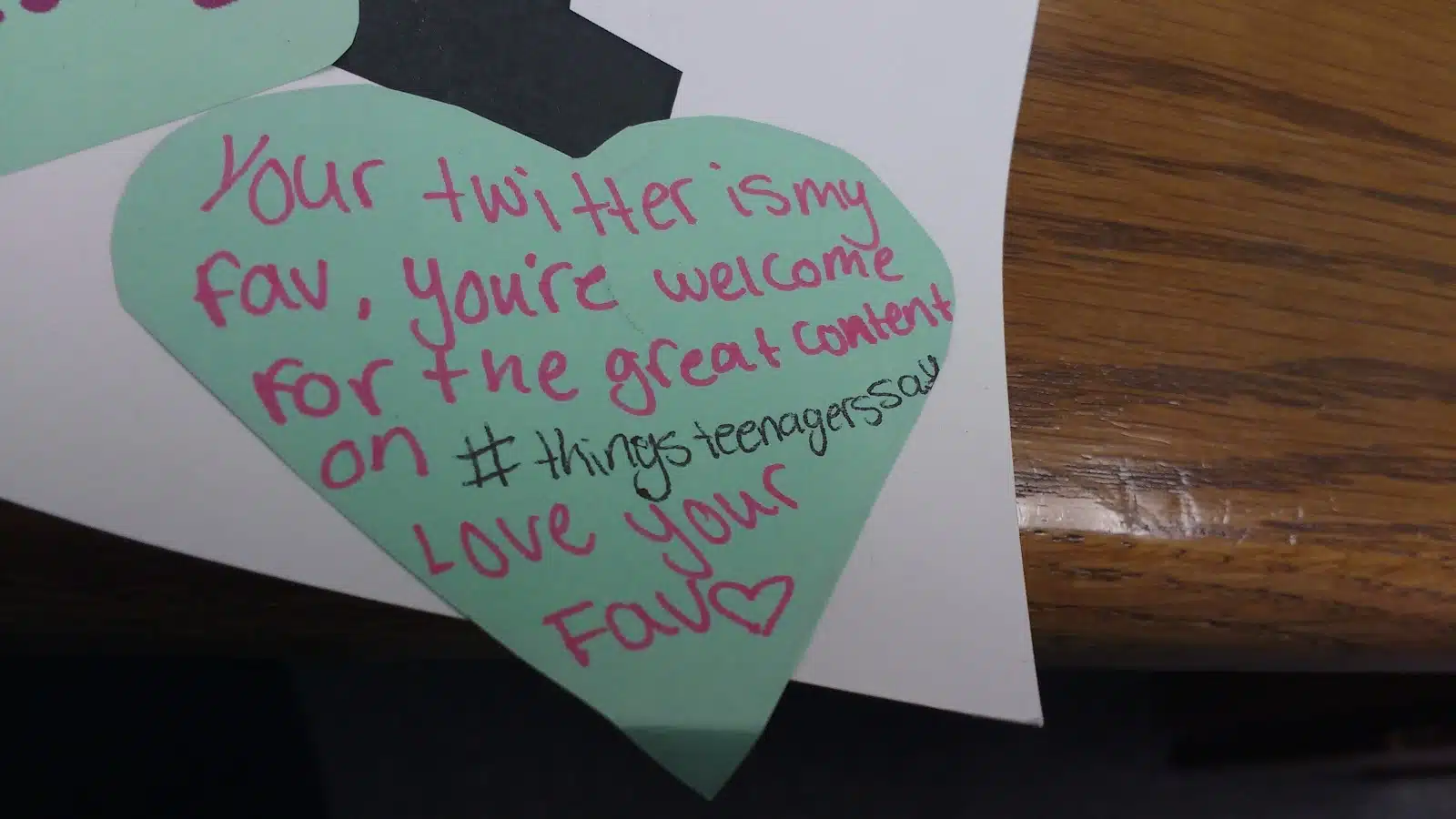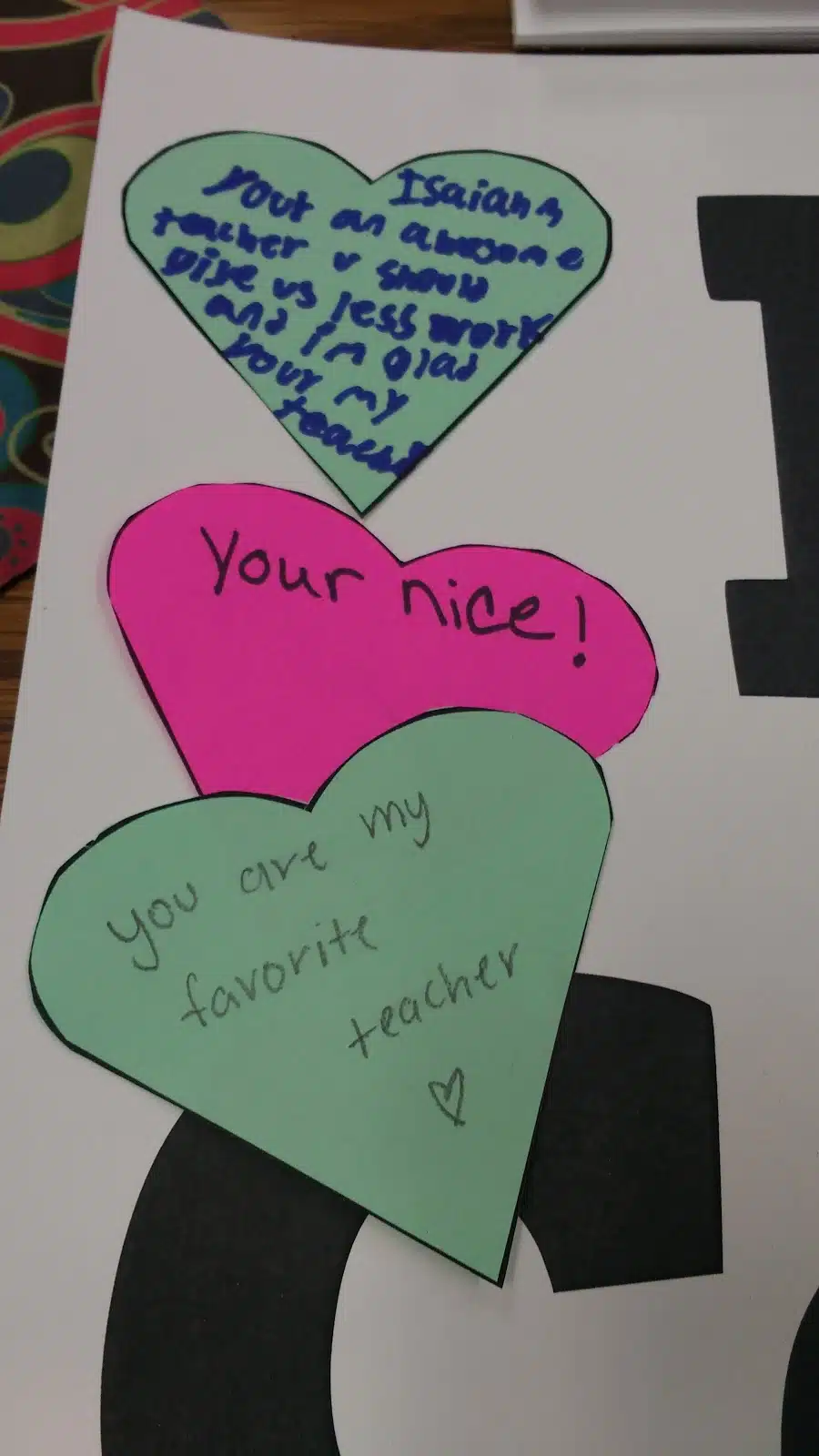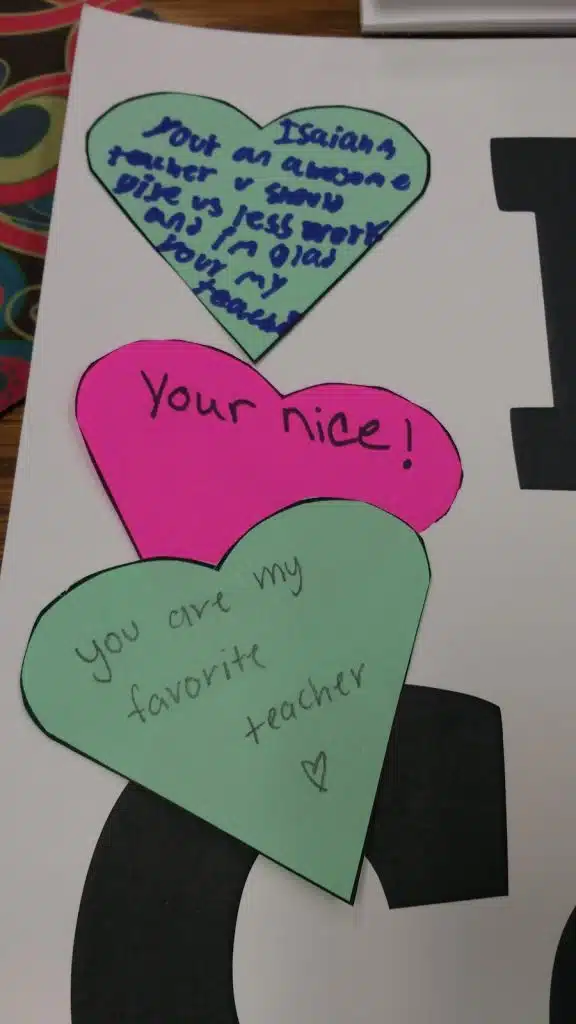 This message on Mr. Carter's poster made me giggle.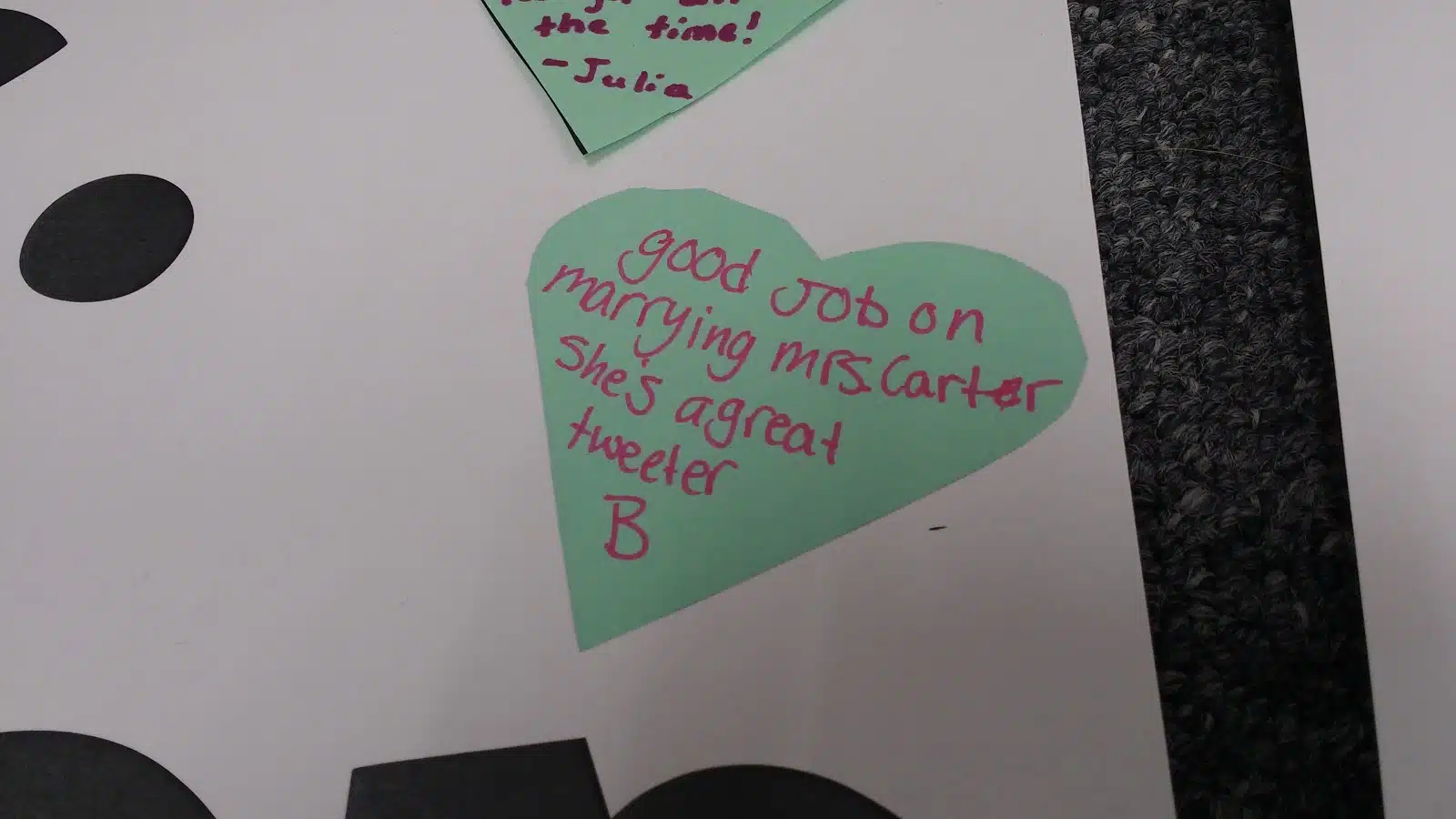 I used to get frustrated when I would see teachers on twitter share what their schools did to celebrate them on various holidays. I lost so much joy comparing what my school was doing for me (usually nothing) with what other schools were doing for their teachers.
It took a few years, but I learned that I can take actions to make the days of the people around me. It turns out that this approach is more fulfilling than anything anyone else could ever do to show me appreciation.
I have more power than I often realize to make another's day. And, I need to take advantage of that power.
I do believe I've started a new tradition at my school.
More Activities for Valentine's Day