I created this Adding or Subtracting Rational Expressions Foldable for my Algebra 2 students to glue in our interactive notebooks.
On the outside of the foldable, I gave students five steps for adding or subtracting rational expressions with blanks to fill in as we went over each step.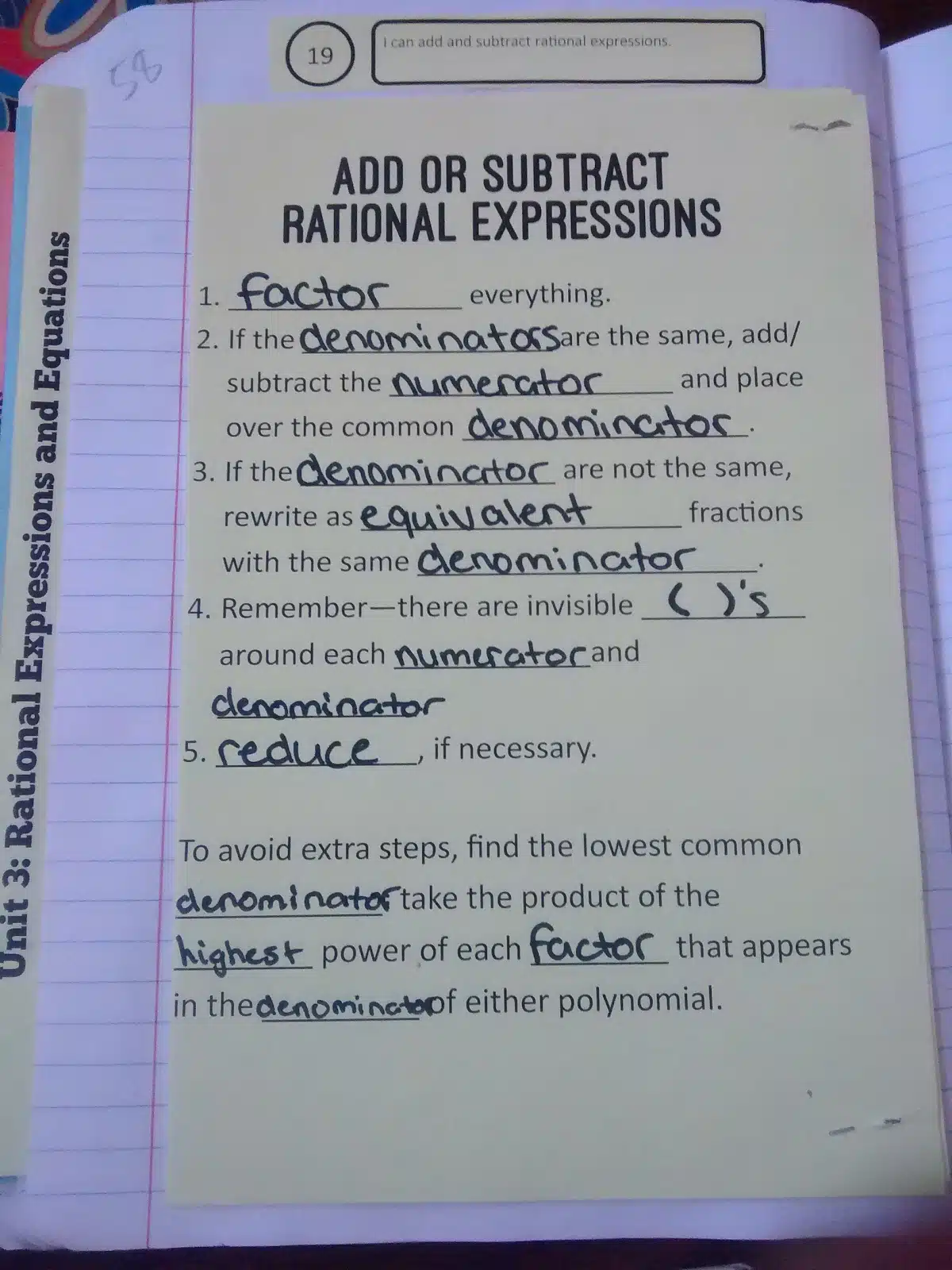 We practiced these steps with the six problems on the inside of our foldable.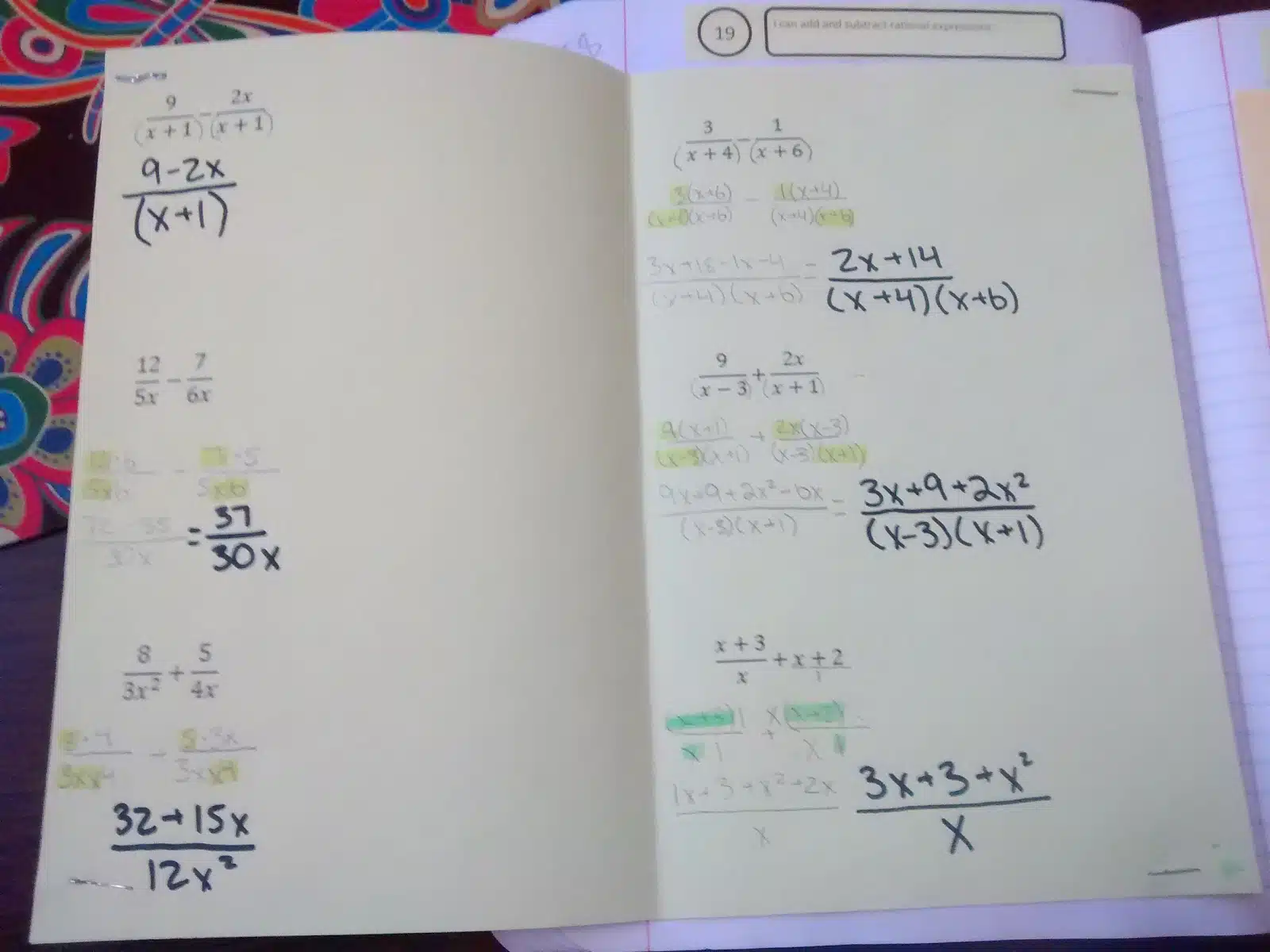 More Activities for Teaching Rationals