Good morning! Today, I'm happy to share a guest post with you from Beaura Cavalier. She is a high school math teacher in Arkansas, and I am so excited to share with you what she has to say about teaching students to solve absolute value equations with a little creativity. I'll let her take it away!
I was trying to find a way to help my Algebra 1 students remember how to do Absolute Value Equations. During a class, I came up with the following analogy.
Okay, so here is the problem.
The prisoners (3x – 1) are in jail (absolute value bars).
They want to get out of jail, but first they have to wait until their visitors (any number outside of the absolute value bars) leave. So, add, subtract, multiply, or divide (on both sides of the equation) to get their visitors to leave.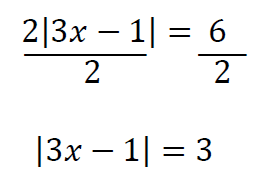 Now that you have the prisoners all by themselves (in their jail cell) on one side of the equal sign, they prisoners can get parole!
Once they are released from jail, they have two options. They can choose to be good (equal to the positive of whatever is on the other side of the equal sign) or they can choose to be bad (equal to the negative of what is on the other side of the equal sign).

Then solve both equations to get two values for x.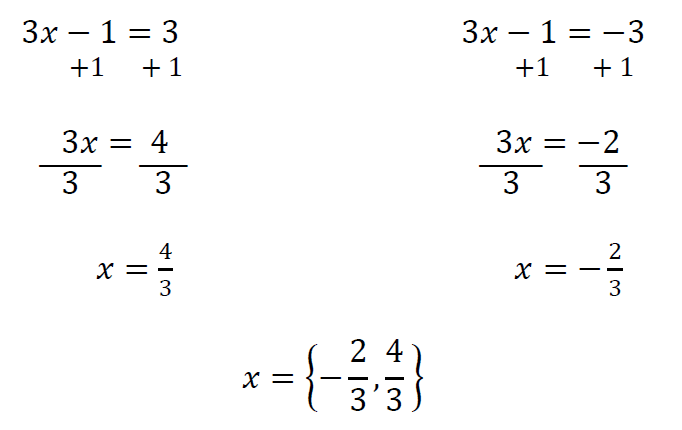 The students laughed at my ideas, but now they are quick to point out that the prisoners have the choice of being bad or good, so x has two values!
Thank you so much Beaura for sharing a bit of your classroom with us! My leveled practice cards for solving absolute value equations would be the perfect practice opportunity to go along with this lesson.
More Activities for Teaching Absolute Value Equations and Inequalities