This blog post contains Amazon affiliate links. As an Amazon Associate, I earn a small commission from qualifying purchases. This comes at no cost to you. Thanks for your support of Math = Love!
Hanging up a horizontal number line poster in my classroom was actually on my to-do list for my first year of teaching, but I never got around to it. I know that you can buy number lines at a teacher store or online that are relatively inexpensive, but I decided to make my own.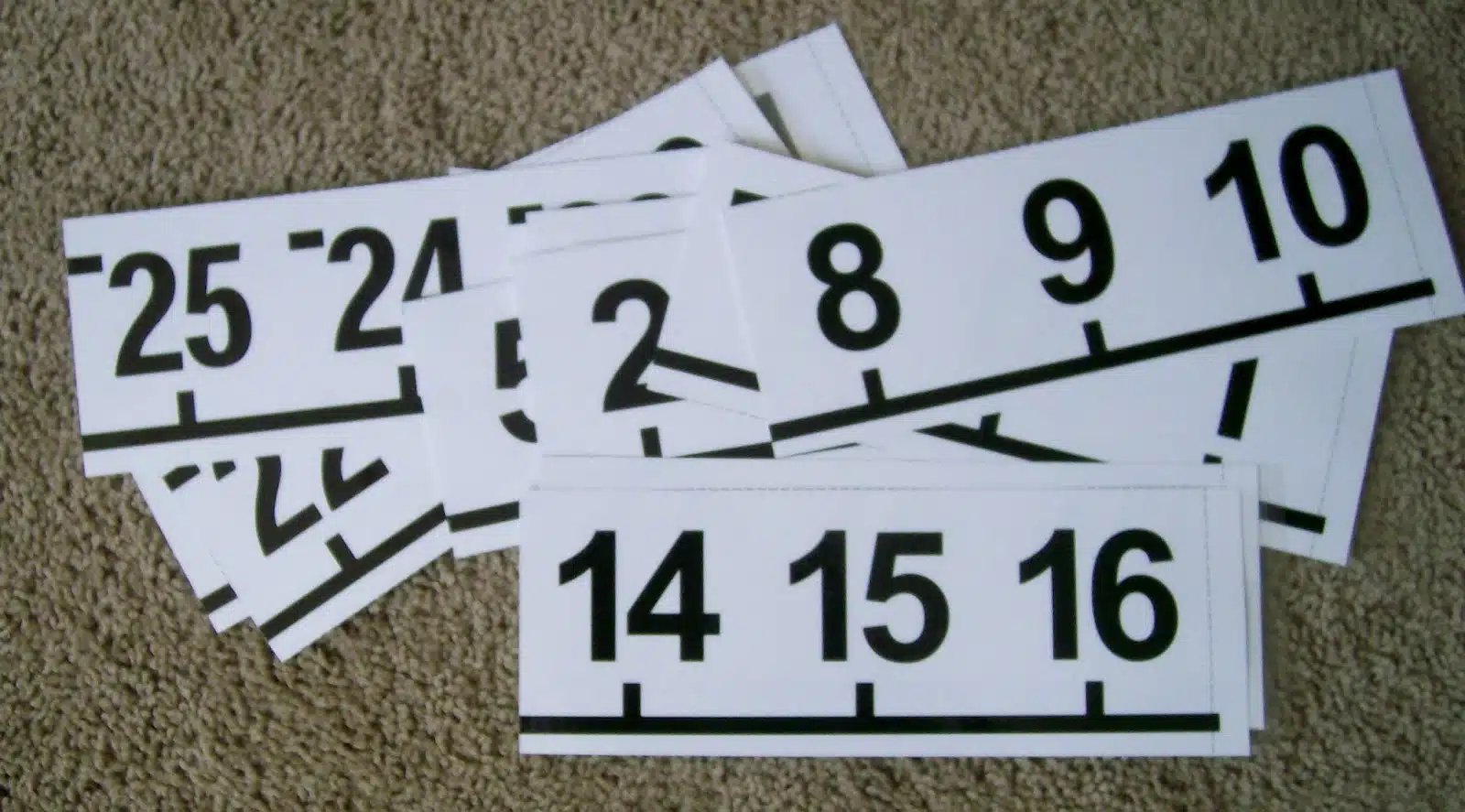 After all, I take any and every opportunity to use my handy, dandy laminator. I've had it for a year now, and it is one of my most used possessions!
MATH = LOVE RECOMMENDS…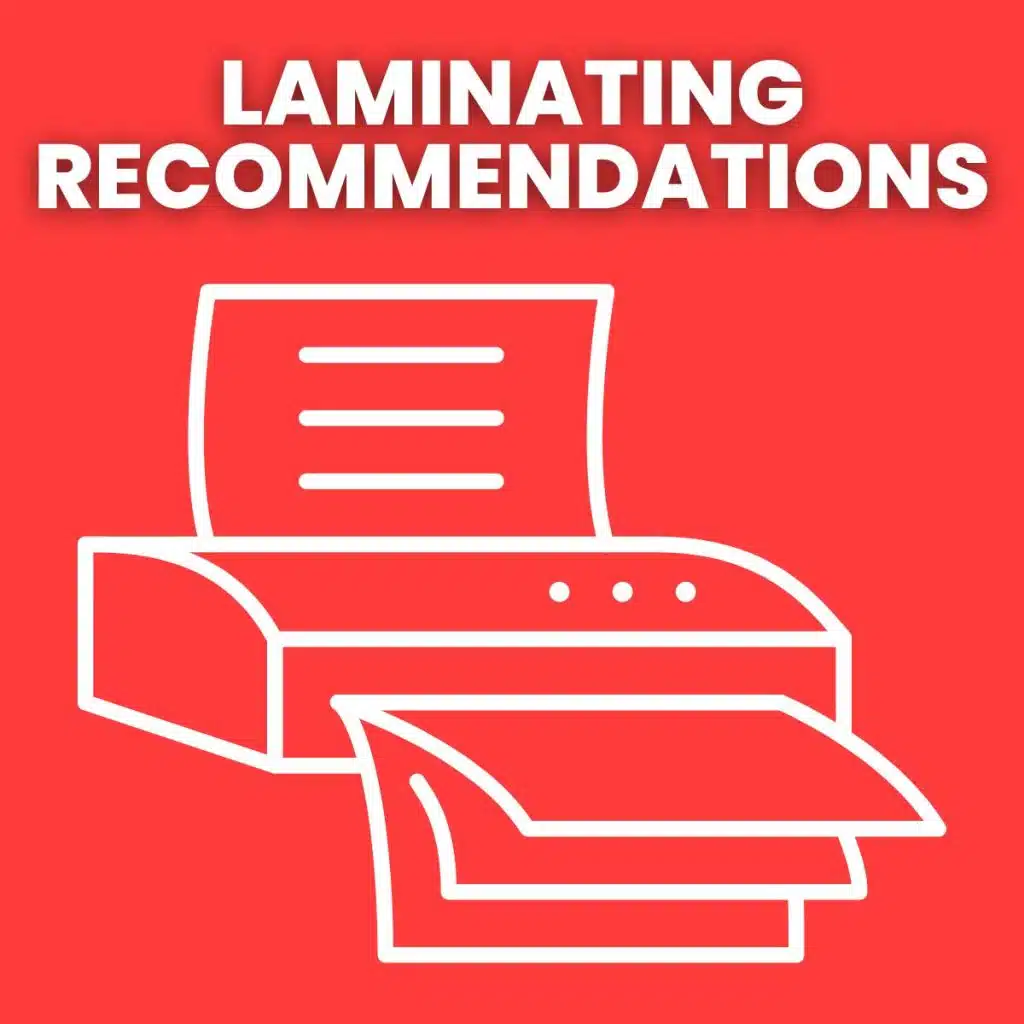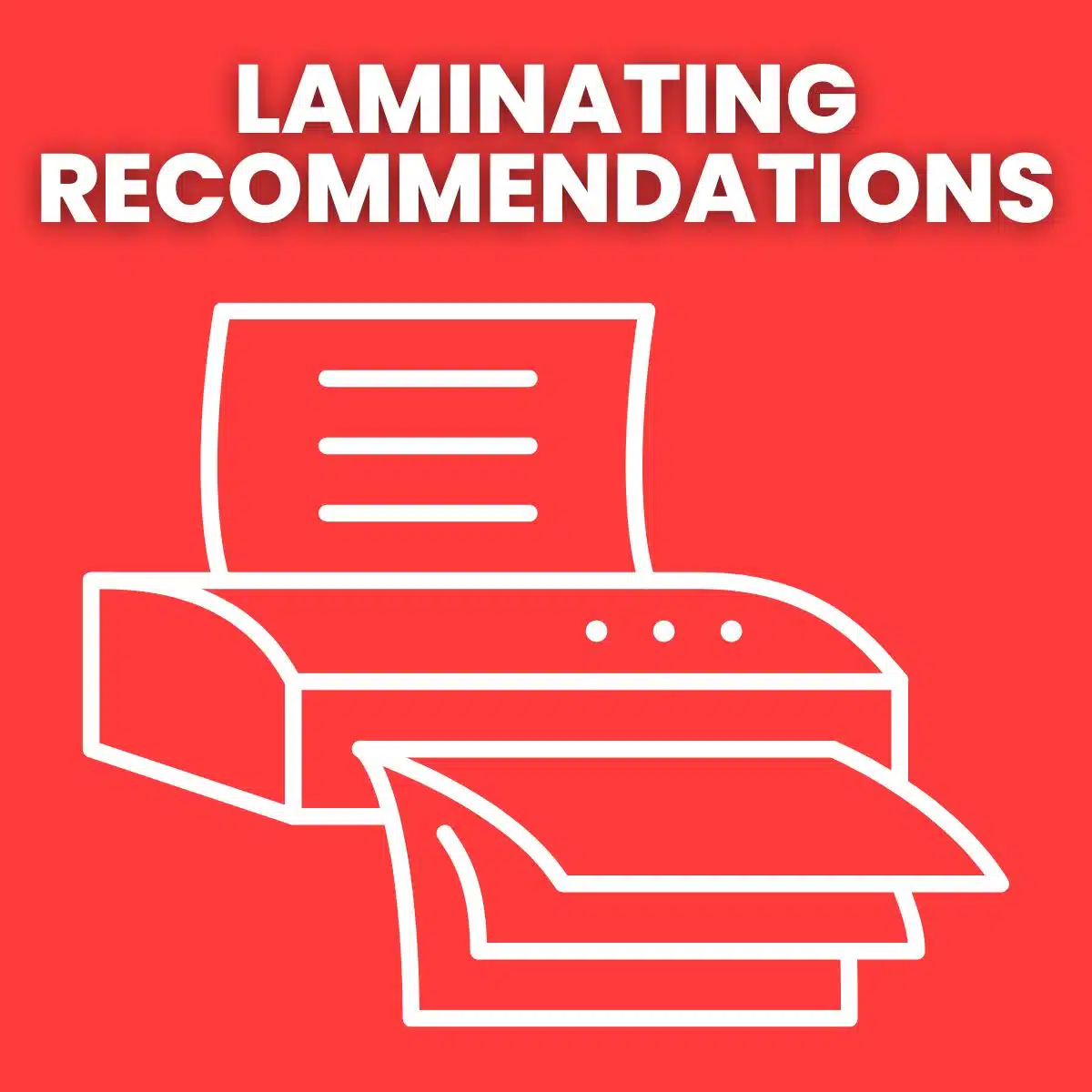 A laminator is a MUST-HAVE for me as a math teacher! I spent my first six years as a teacher at a school with a broken laminator, so I had to find a way to laminate things myself.
I've had several laminators over the years. I currently use a Scotch laminator at home and a Swingline laminator at school.
I highly recommend splurging a bit on the actual laminator and buying the cheapest laminating pouches you can find!
I used a pdf file that I found on a British book publisher's website to print my number line. The file includes pages that will extend your number line from -40 to +40. However, you print only the pages you need to fit in your exact space.
Since, I didn't have 25 feet of wall space to devote to an extra-large number line, I printed my number line to go from -22 to +22. I probably should have done a little trimming and made it go from a more standard -20 to +20. Oh well…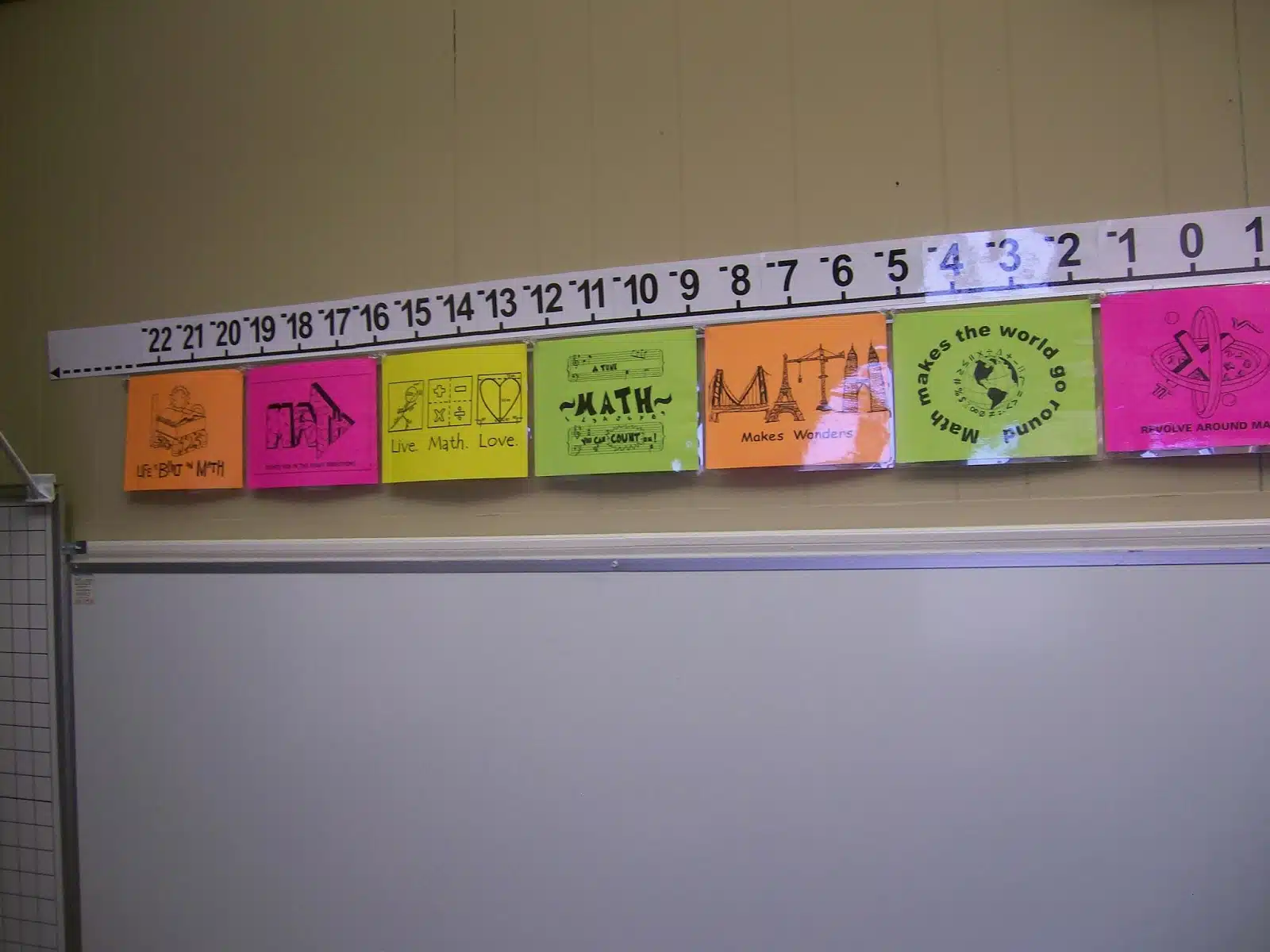 And, if you already have a number line in your classroom, this website also features a printable pi strip that you can print that features up to the first 1000 decimal places of pi!
Actually, I'd just recommend that you spend a few minutes checking out the numerous files that are available to download!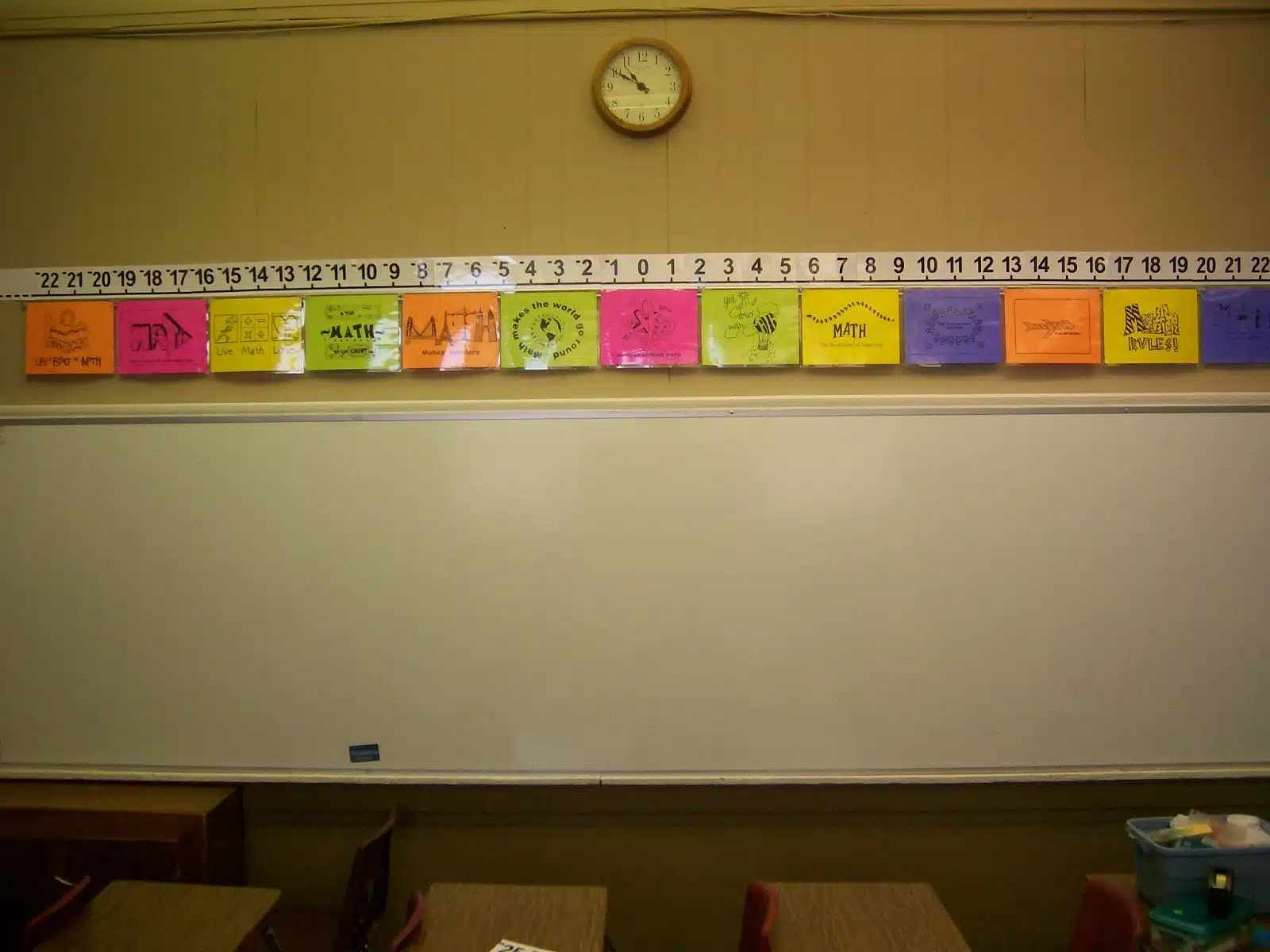 I hung my number line using sticky tack above the map railing that is above my dry erase board. I really like how it turned out. The numbers are large and easy to read from across the room.
I hope this will be a resource that my students will reference all year long.
If you are interested in the posters hanging on my map railing, they were downloaded from the North Carolina Council of Teachers of Mathematics website.
Last year, I used these posters to create a math-themed bulletin board in the back of my classroom. This year, I have different plans for that bulletin board, but I still wanted to feature these posters in my classroom.
Link to Download Horizontal Number Line Poster
Update: I have also created a vertical number line poster for you to download.
More Free Printable Math Posters