This blog post contains Amazon affiliate links. As an Amazon Associate, I earn a small commission from qualifying purchases. This comes at no cost to you. Thanks for your support of Math = Love!
Today, I want to share a vertical number line poster I made for my classroom. I've wanted one of these for ages.

Years ago, I made a horizontal number line from a free download I found on a British book publisher's website.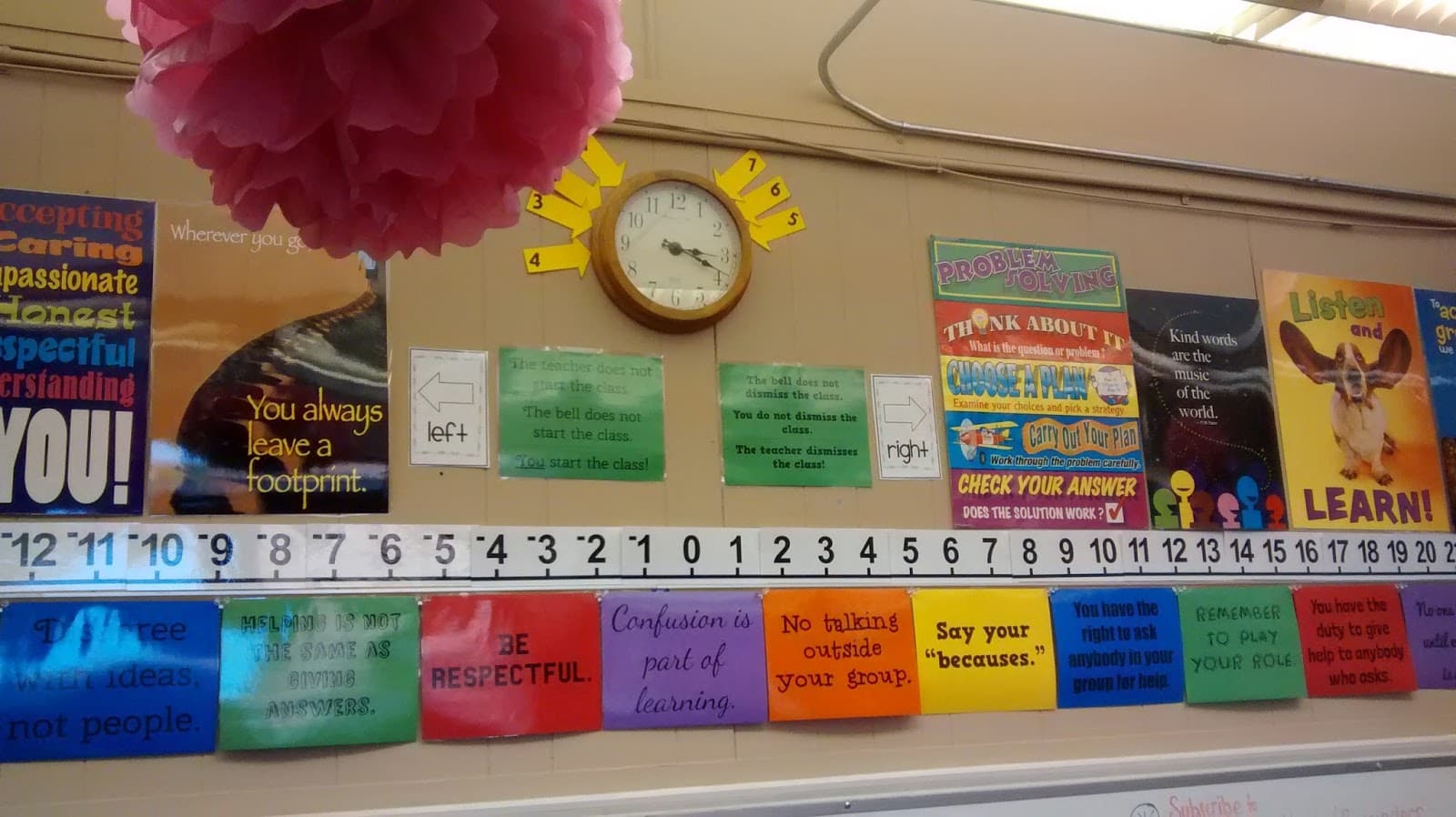 Don't worry. I'm not getting rid of my trusty horizontal number line. I'm keeping it and adding a vertical number line at the same time.
I want my students to be able to choose which tool works best for them since I have students which prefer each.
It also means I can have number lines on multiple walls of my classroom!
To put together the number line, I had to print each page of the file, laminate each page, cut each page in half, and finally cut off the left-hand edge of each strip.
This allowed each strip to overlap, creating as seamless of an image as possible. If you didn't choose to laminate each page, you could actually use a glue stick to attach each strip to the next.
But, being a teacher, I laminate EVERYTHING.
I liked how the horizontal number line was well spaced with 3 numbers to a strip. However, I quickly realized that for a vertical number line to have more than a few numbers on it, the numbers would have to be smaller and more closely spaced.
I settled on putting six numbers to a strip.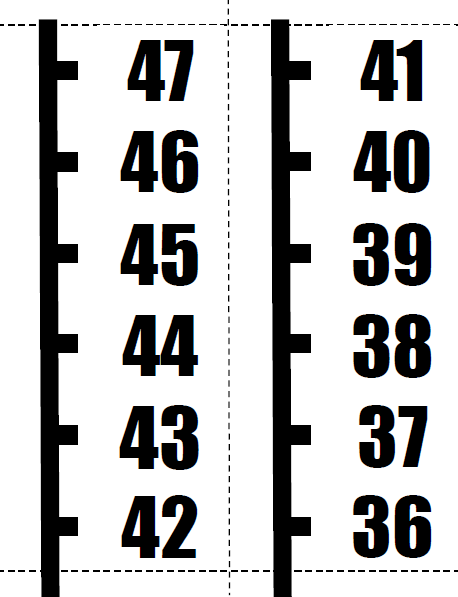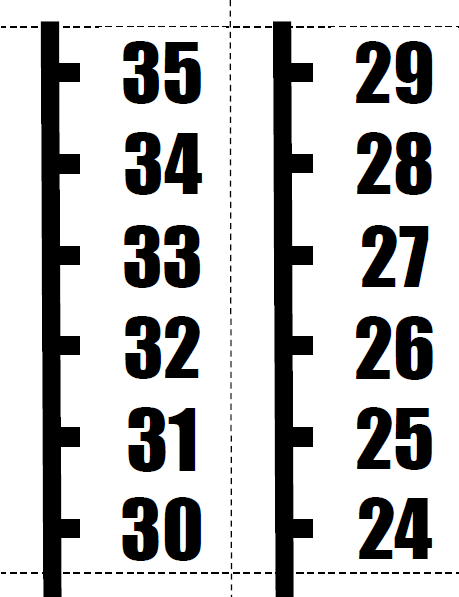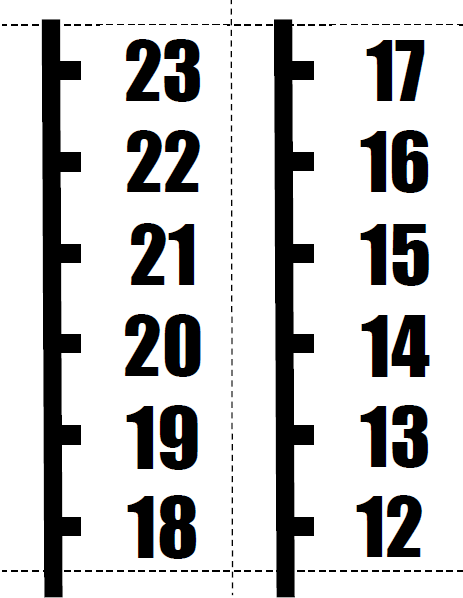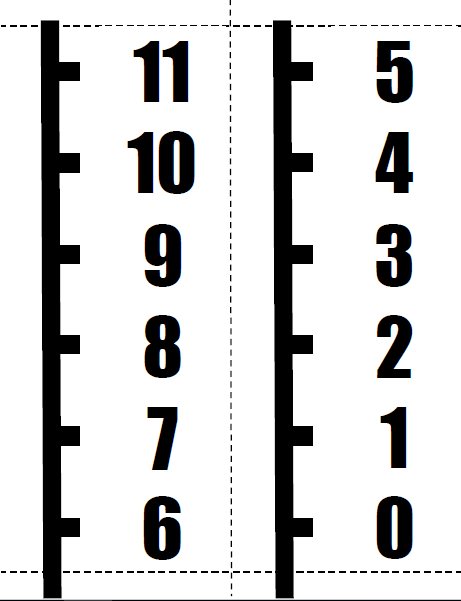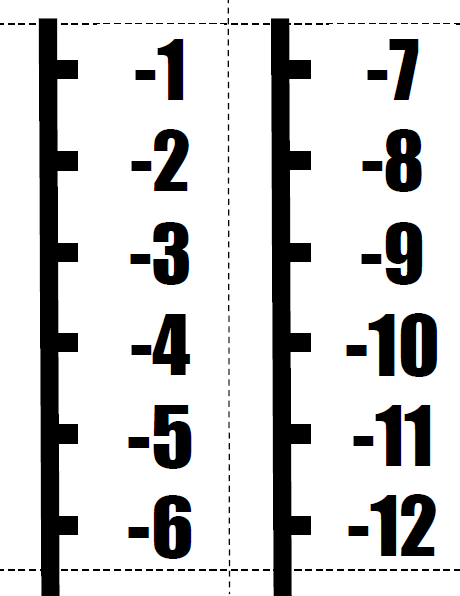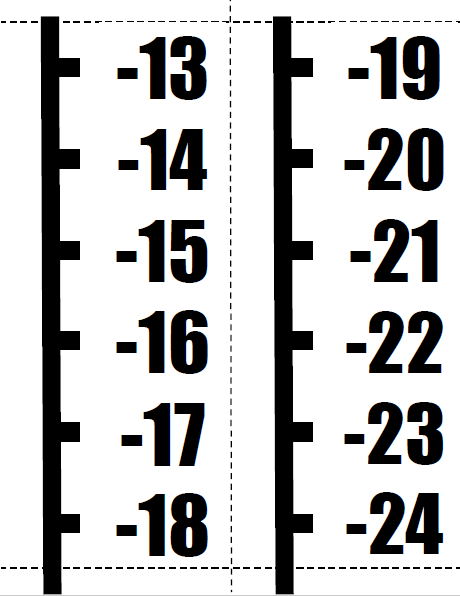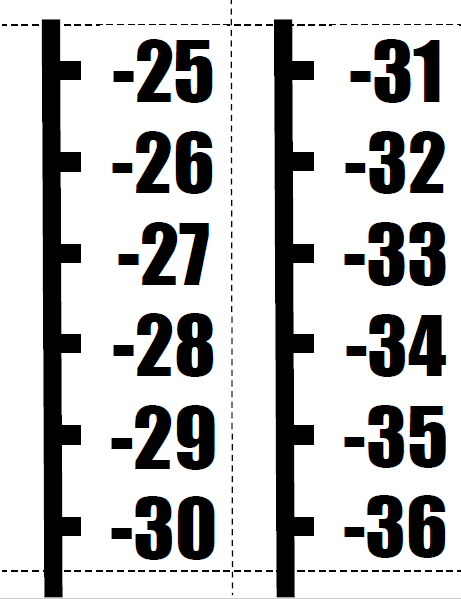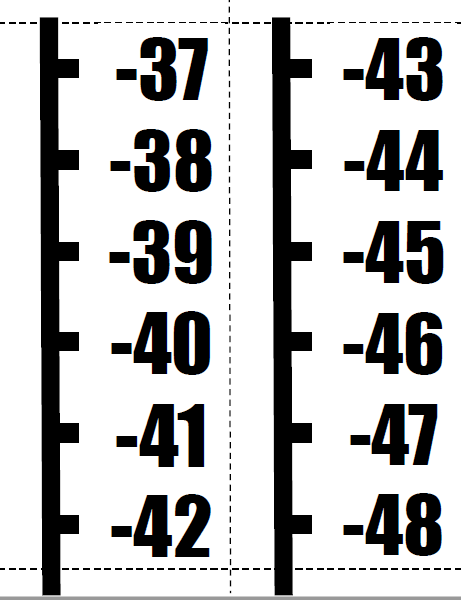 The problem with having six numbers on each strip is that it was impossible to center 0 on a strip.
I'm okay with it, though, because you shouldn't be able to tell once it's actually hanging up on the wall.
The negatives will have one more number than the positives if I hang up strips in the entirety, but I can fix that by just bumping the arrow that points to negative infinity up to cover that number.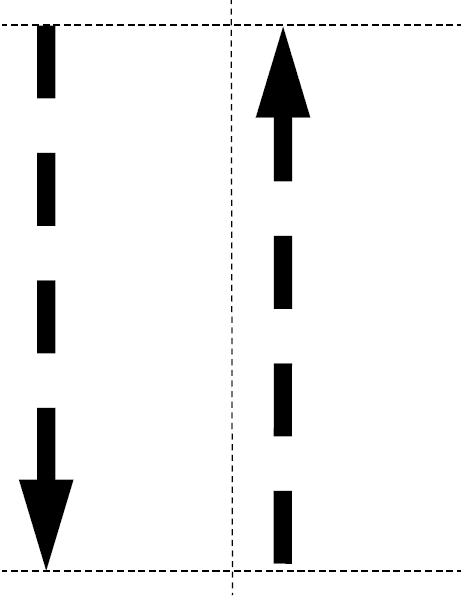 I made the number line go waaaaaaaaaaaaaaayyyyyyyy higher (and lower!) than I have room to actually hang in my classroom.
I'm excited to be in a much newer building this year, but I am a tiny bit sad to lose my high ceilings. It's okay. I actually have storage in my new classroom!
Maybe you have super tall ceilings and can use more numbers than I can? Or maybe you want to build a giant vertical number line that you can lay down in the hall?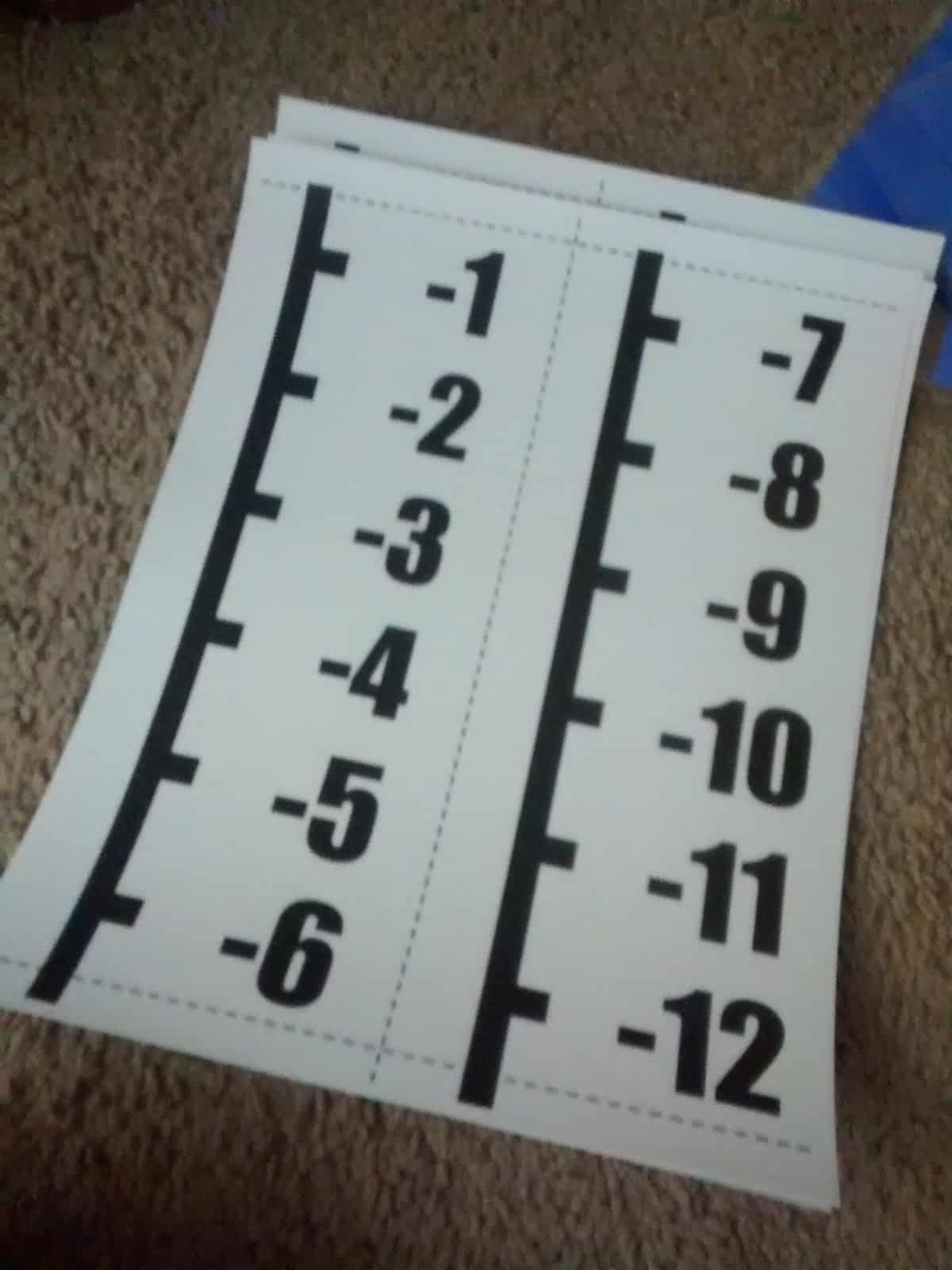 You'll have to decide whether you want to cut off the bottom edge or the top edge from each strip. If you cut off the bottom edge, you'll want to start constructing your number line from the bottom to the top.
If you cut off the top edge, you'll want to start constructing your number line from the top to the bottom.
This last picture shows the tiny bit of offset you get when you line up the lines on each strip. Enough to notice at a close distance, but I figure I have enough decorations going on in my room that there's plenty to look at without noticing tiny imperfections. 🙂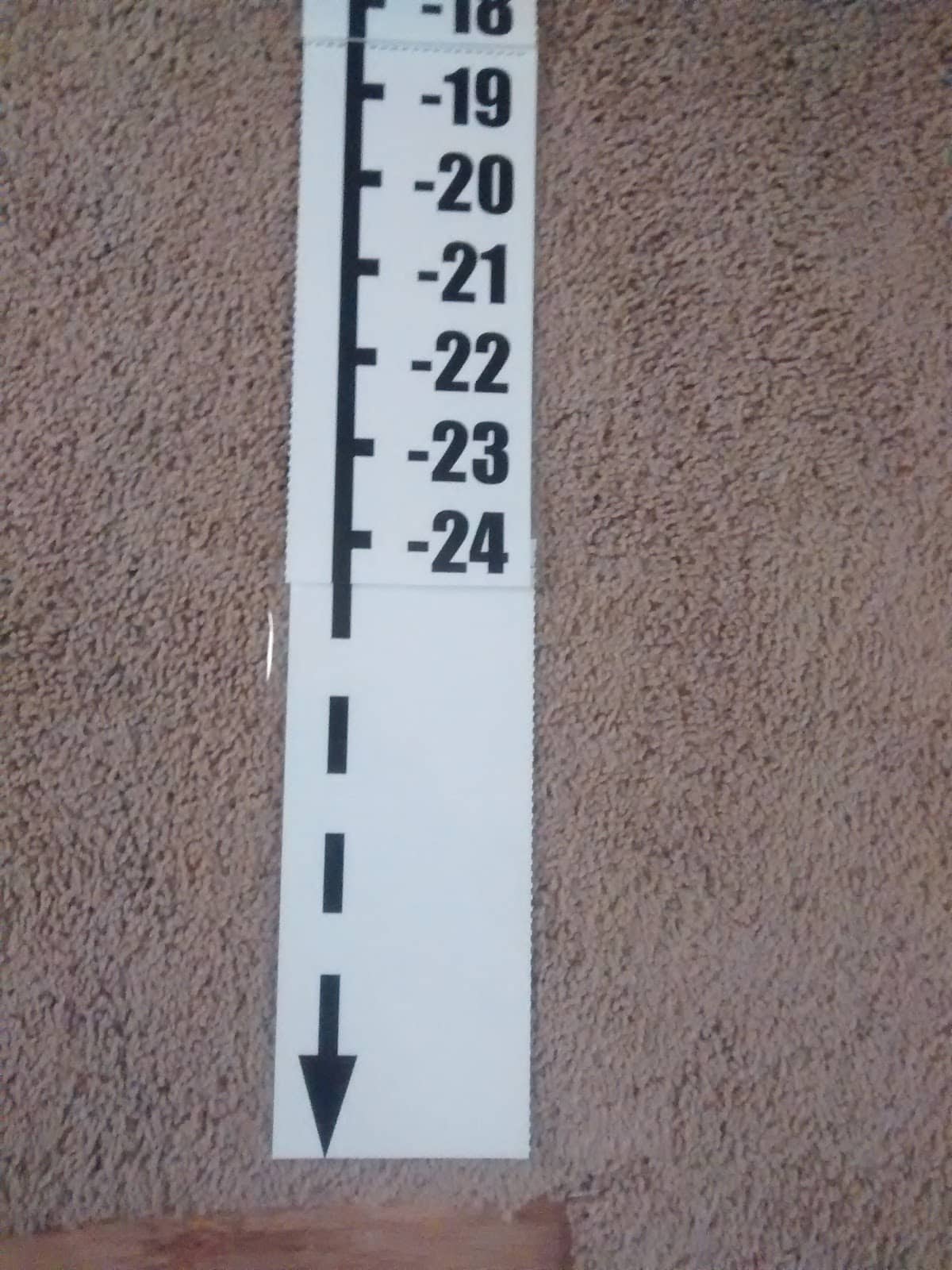 Other Number Line Resources
More Free Printable Math Posters