This lovely exponent task is from Mathematics for the College Boards by Rich Barnett (Copyright 1967 AMSCO). Because each problem in the matching task involves the variable m and the numbers 2 and 3, the task really gets to the bottom of whether students understand the role played by exponents and coefficients.

This is the same book from which I shared a nice angle matching task. If you're looking for matching questions, this book is chock full of them! You can check the book out for free from the Internet Archive's Online Library.
Digital Version
Cathy Yenca has taken this exponent matching task and turned it into a Desmos Card Sort!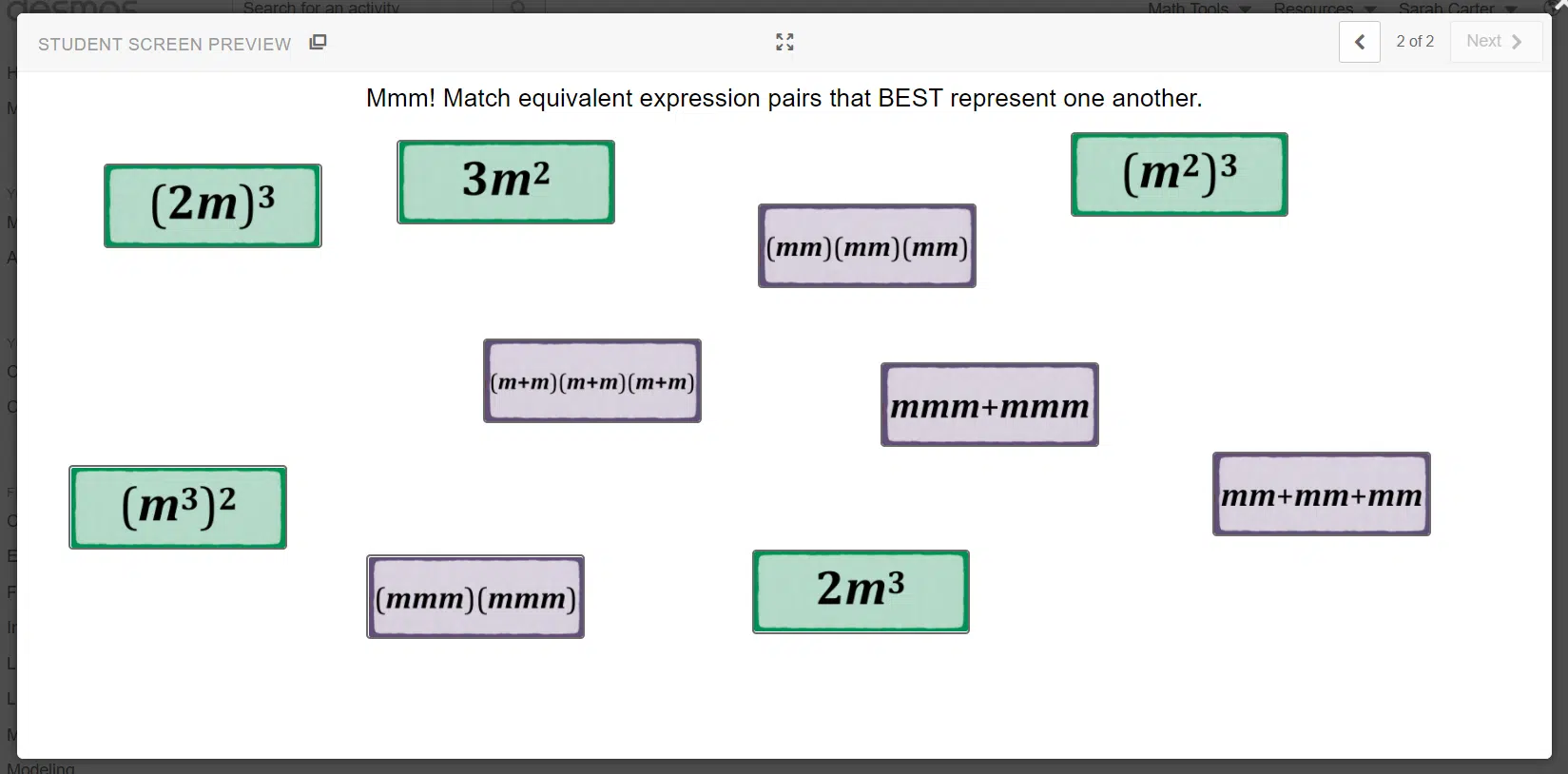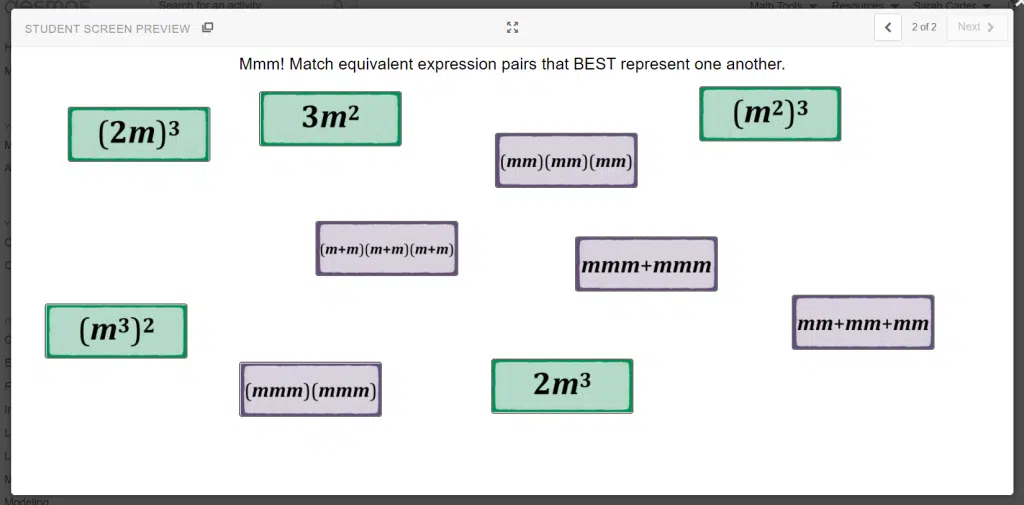 More Activities for Teaching Exponent Rules