This exponent foldable was inspired by To The Square Inch. I had my Algebra 1 students create an exponent problem of their choice. They had to illustrate it on their exponent foldable. We labeled the exponent, the base, and the power as our vocabulary words.
Exponent Foldable
We glued our exponent foldable in our Algebra 1 interactive notebooks.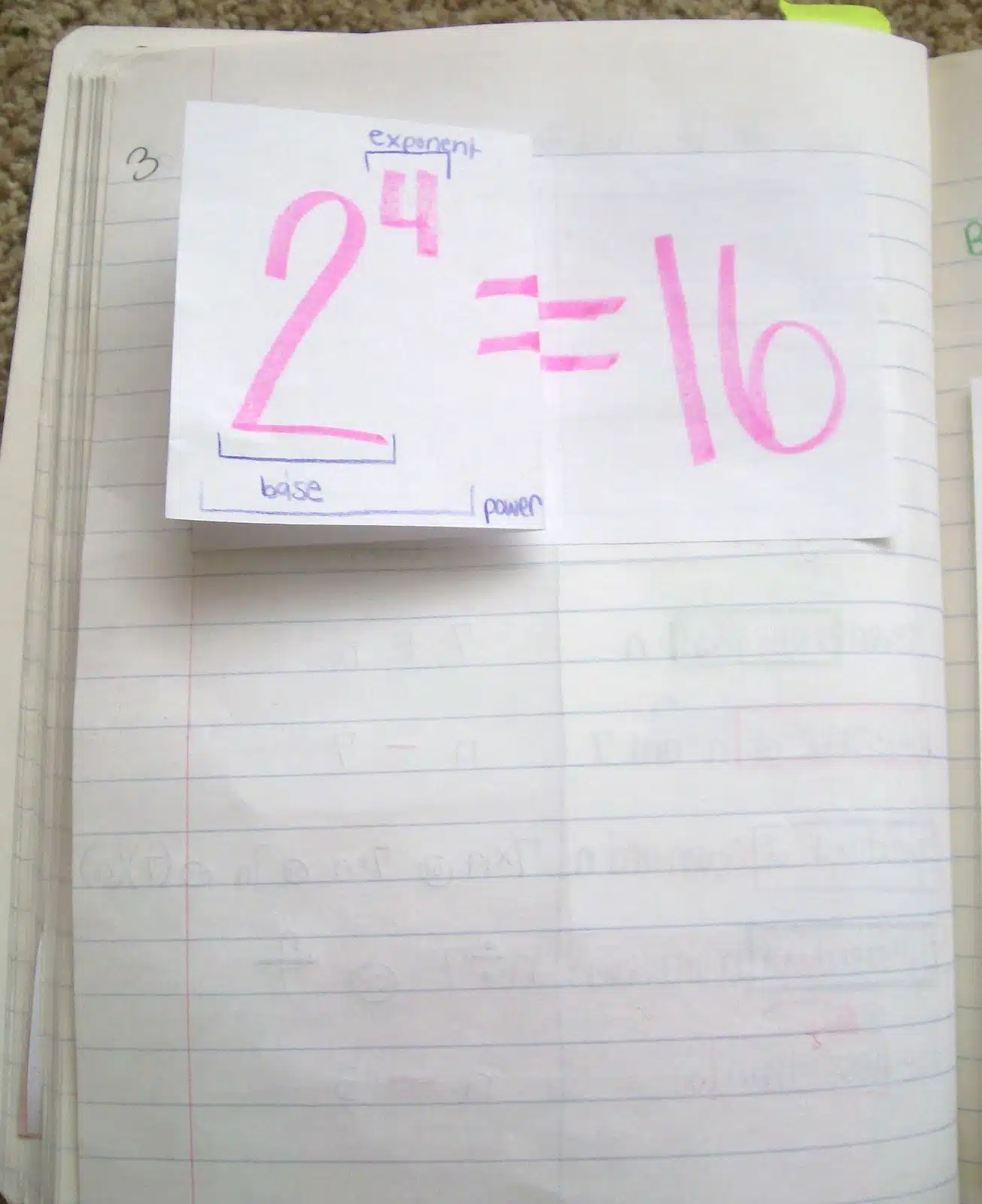 Some of my students chose very large exponents, so they had to write very, very, very small!
More Activities for Teaching Exponent Rules