Nine weeks into the school year, I am still in love with foldables. I feel like they have made such a difference in the attitudes of my students toward math.
Some of our most recent interactive notebook pages in Algebra 1 have been over proportions. I especially like my proportions foldable.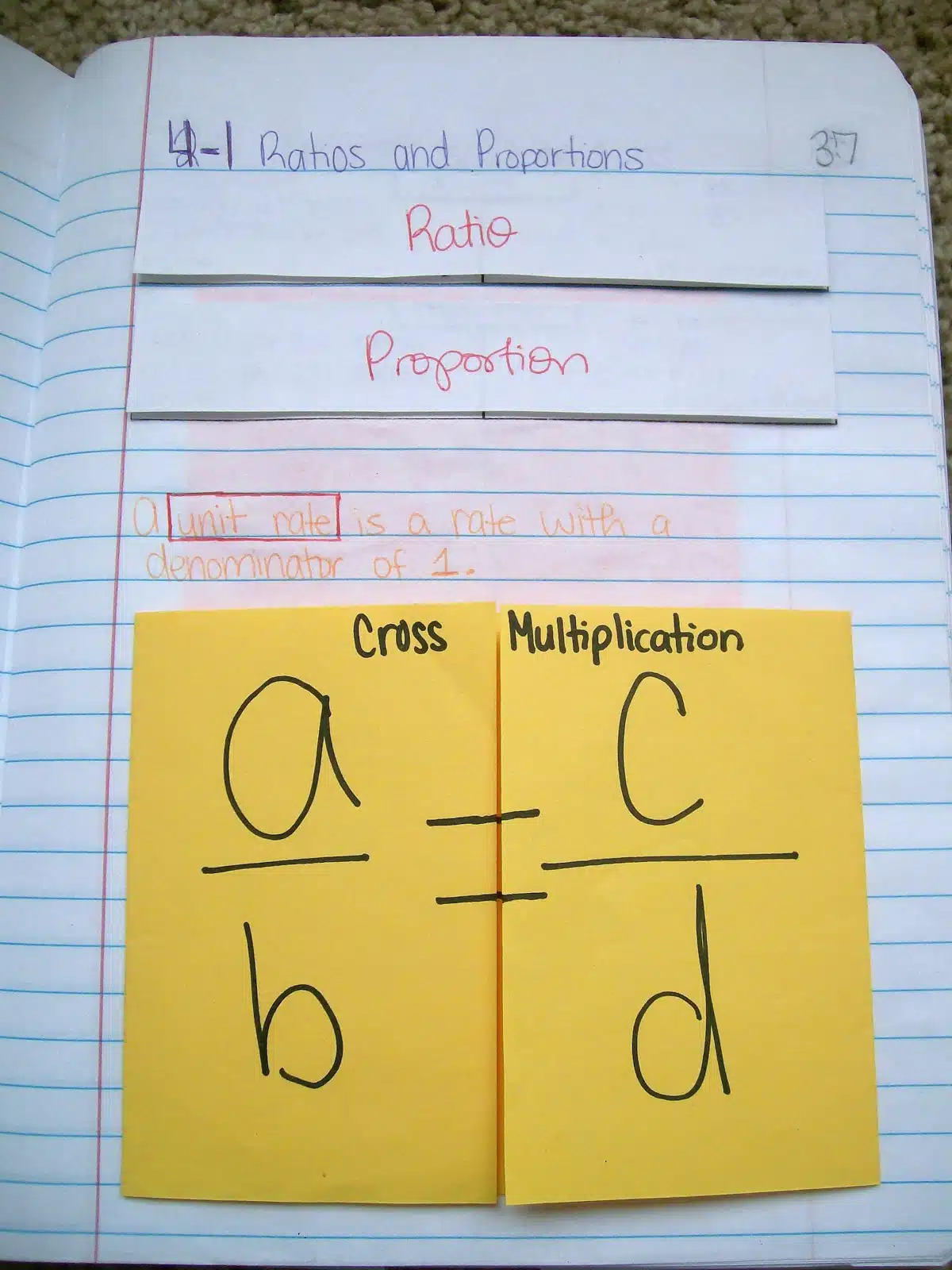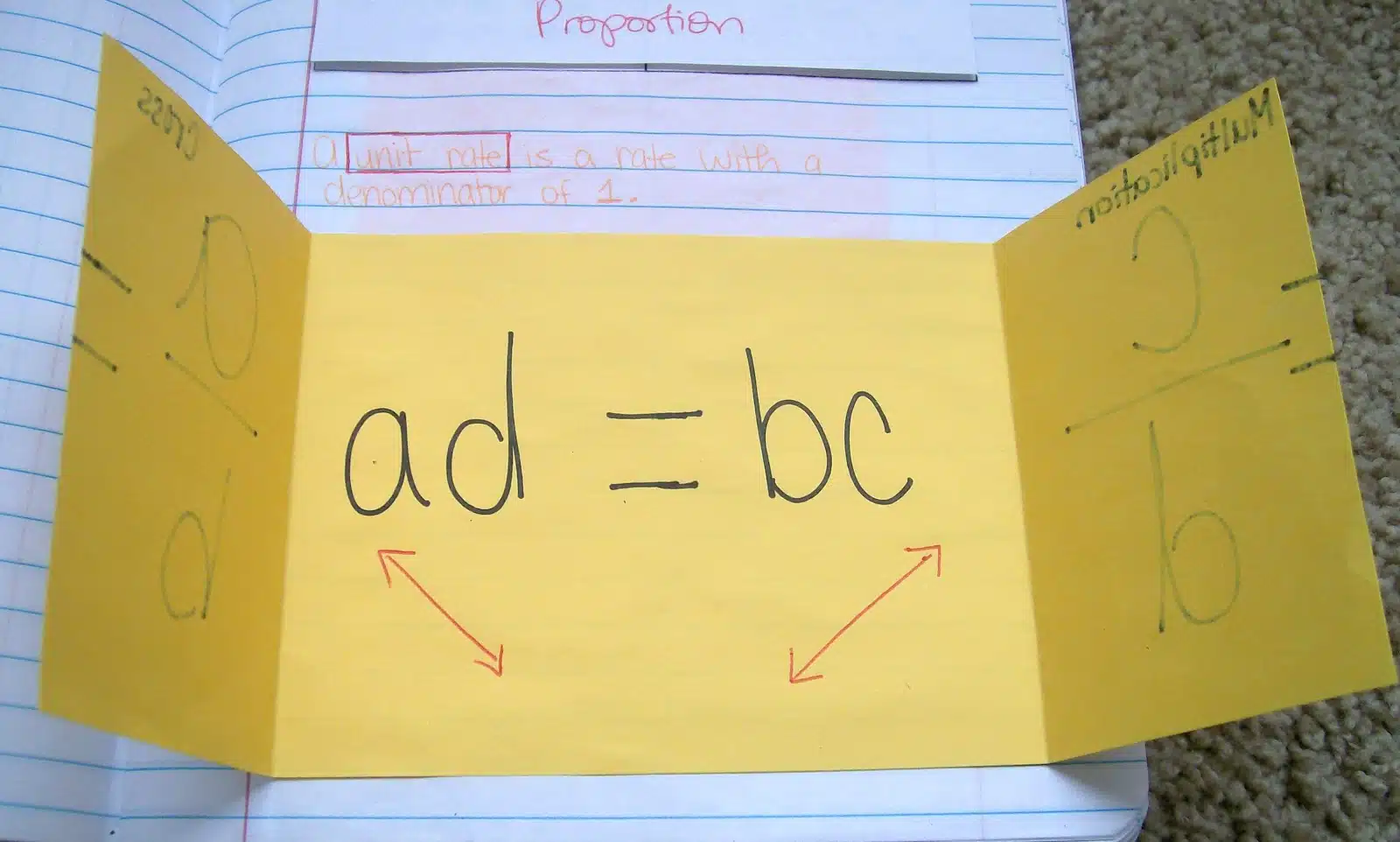 We did some unit price practice where students actually picked a product out of the grocery sale ad and glued it in their interactive notebooks. Then, we calculated the unit price.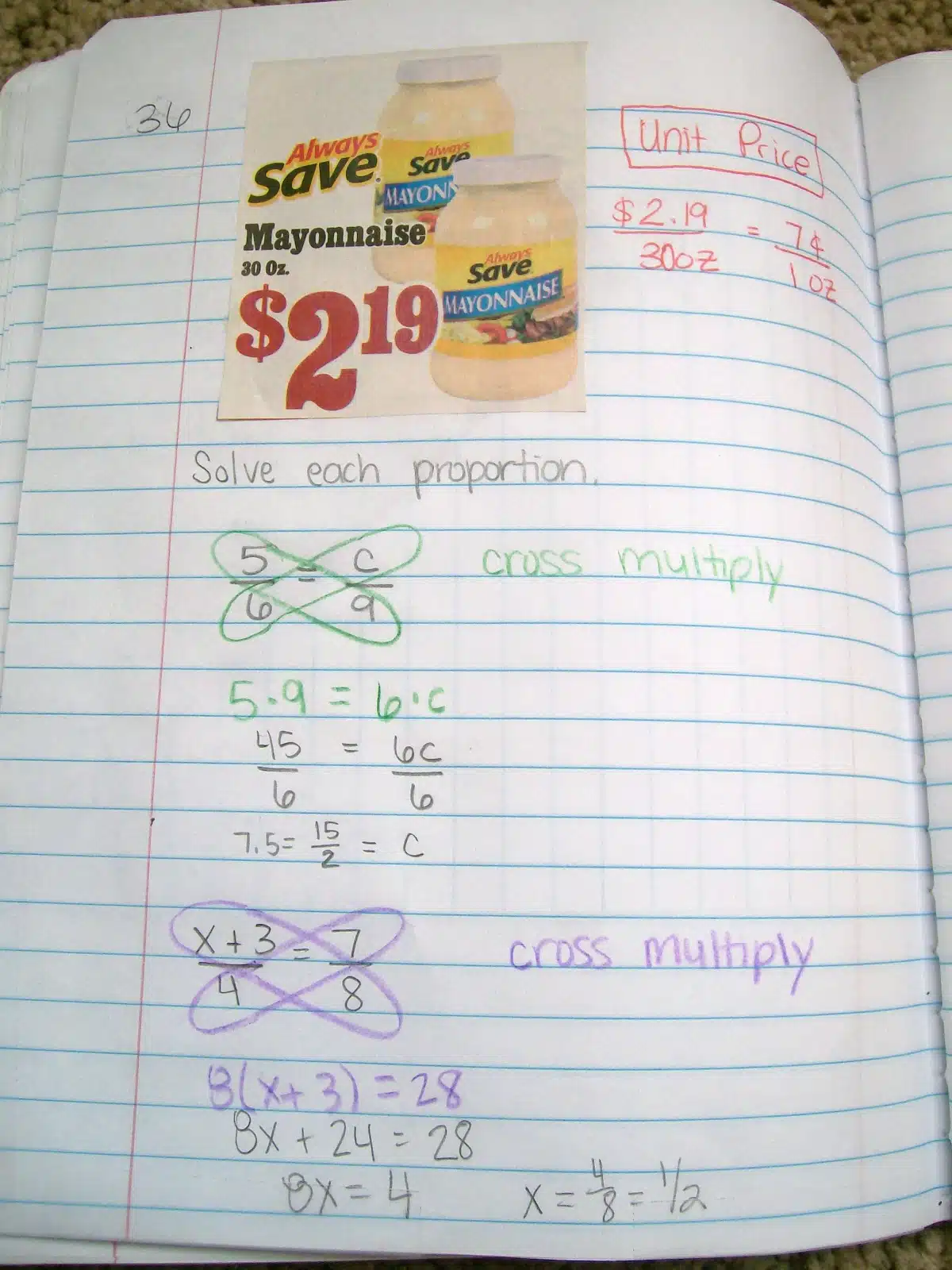 More Activities for Teaching Ratios and Proportions