I created these graphic organizers to give my Algebra 1 students some structured practice solving equations/inequalities with variables on both sides of the equal sign.
We started out by gluing in a set of steps to our interactive notebooks.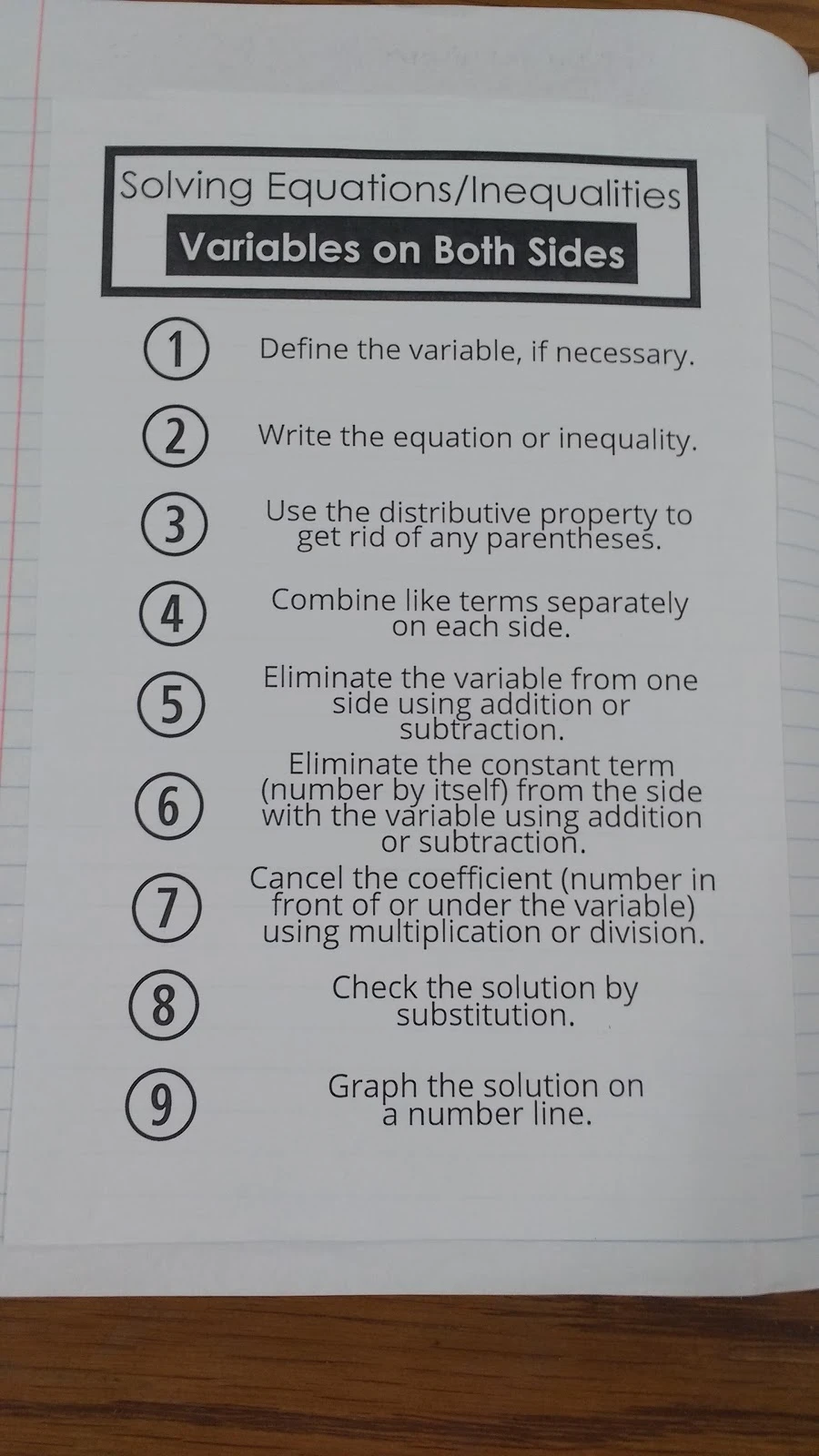 I created six practice problems for my students to work through together.
This year I am making a huge emphasis on translating between words and algebra, so I gave my students all of the equations/inequalities in word form.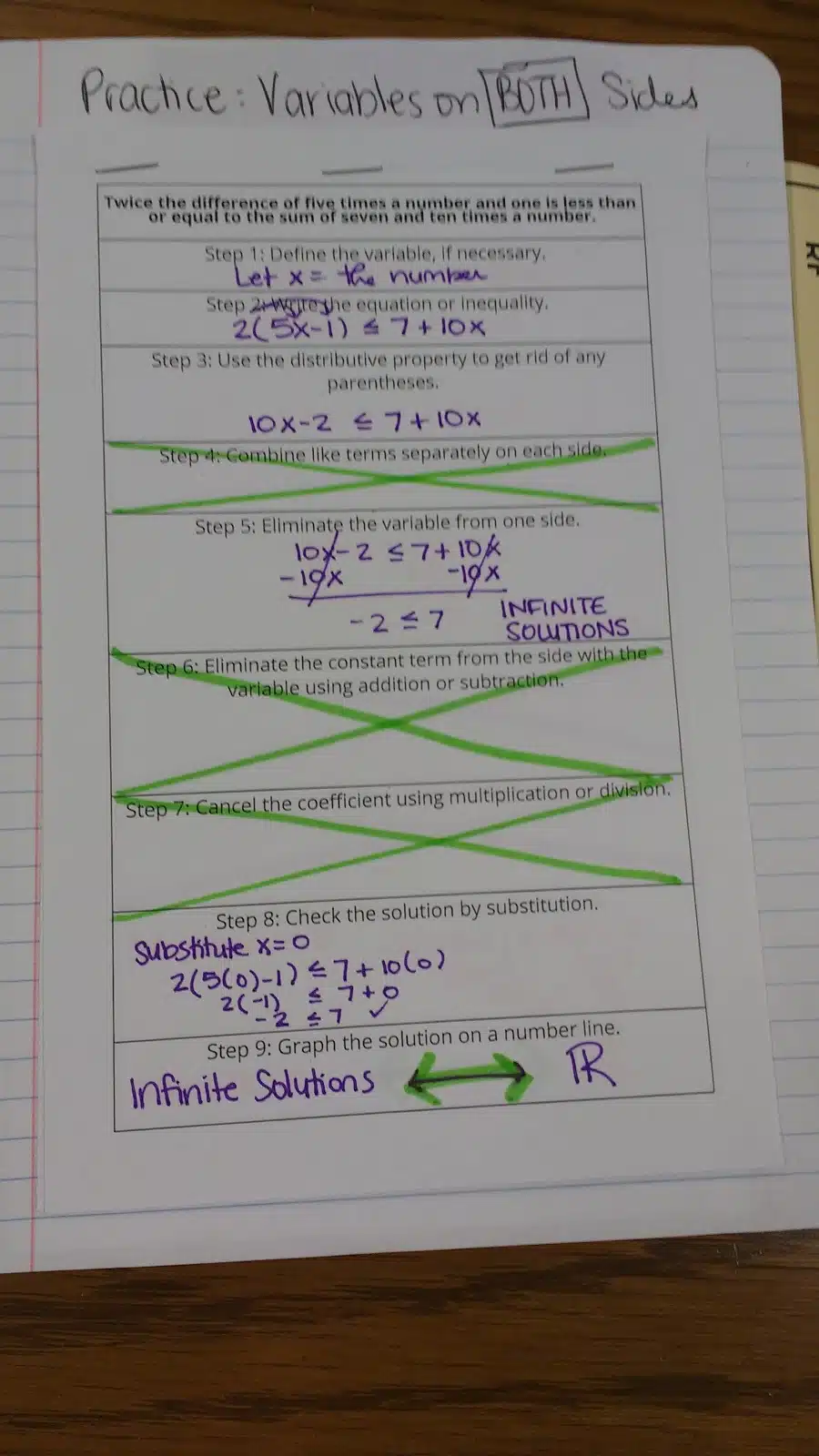 Here's a close-up of the six problems.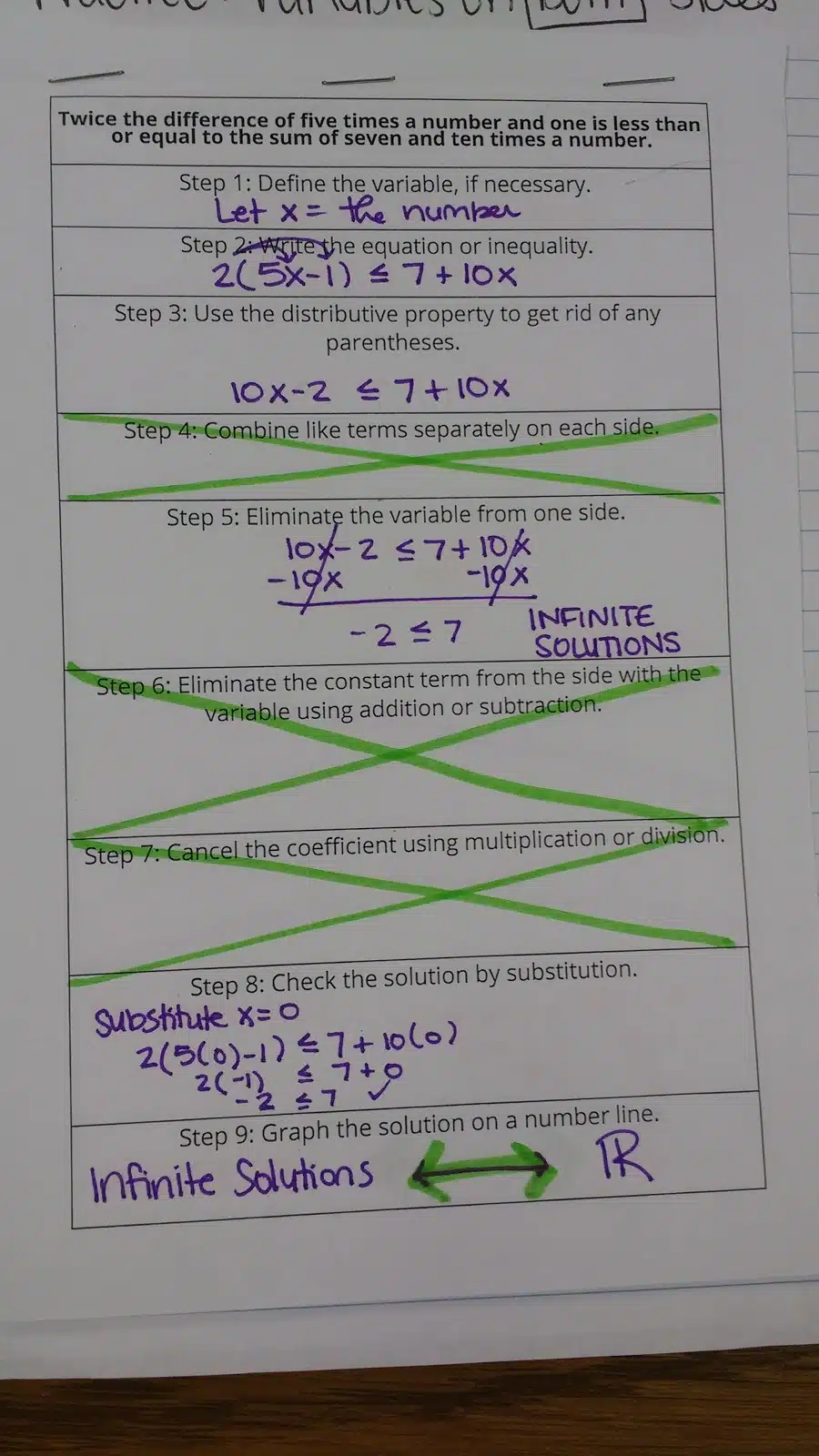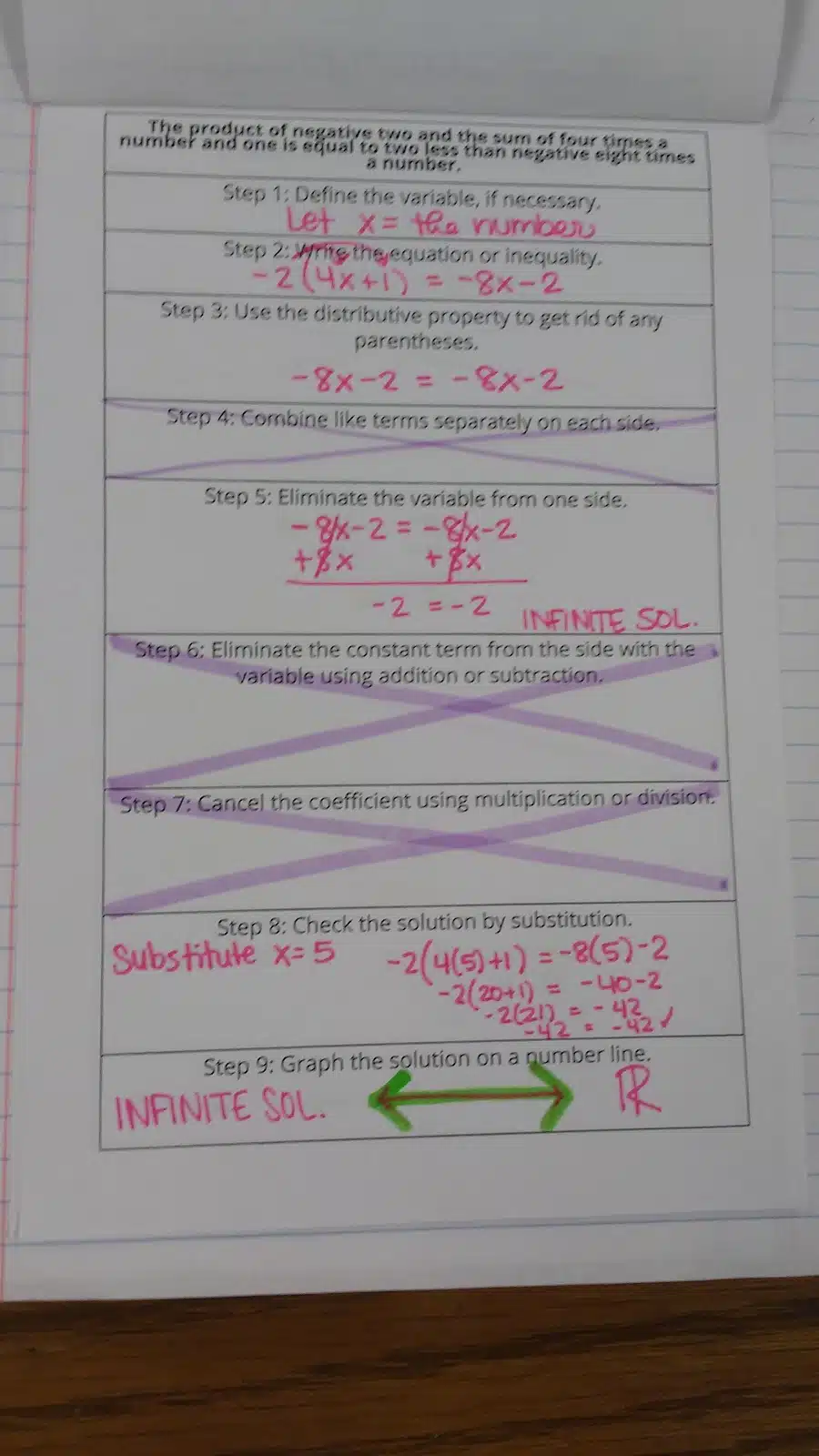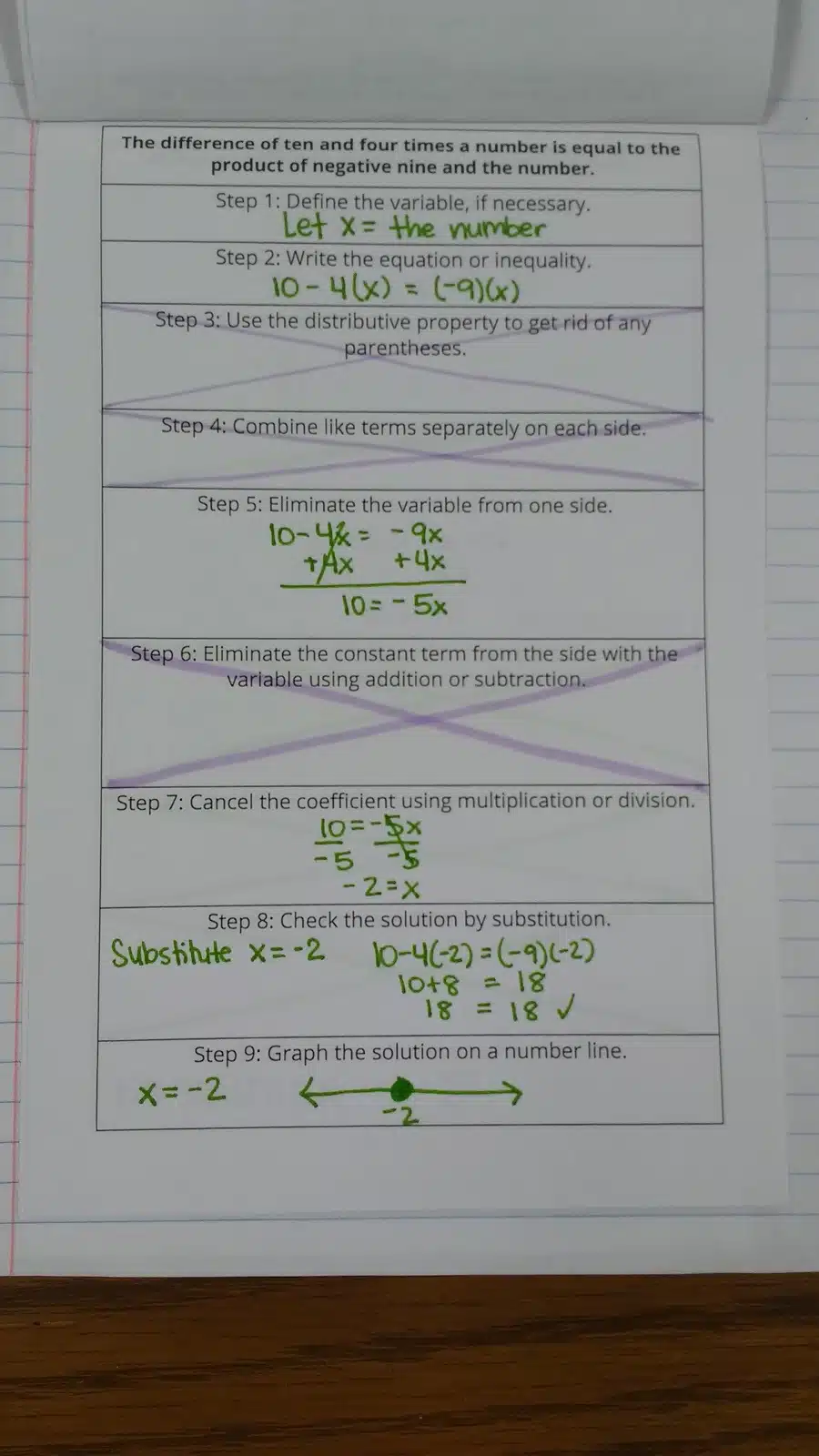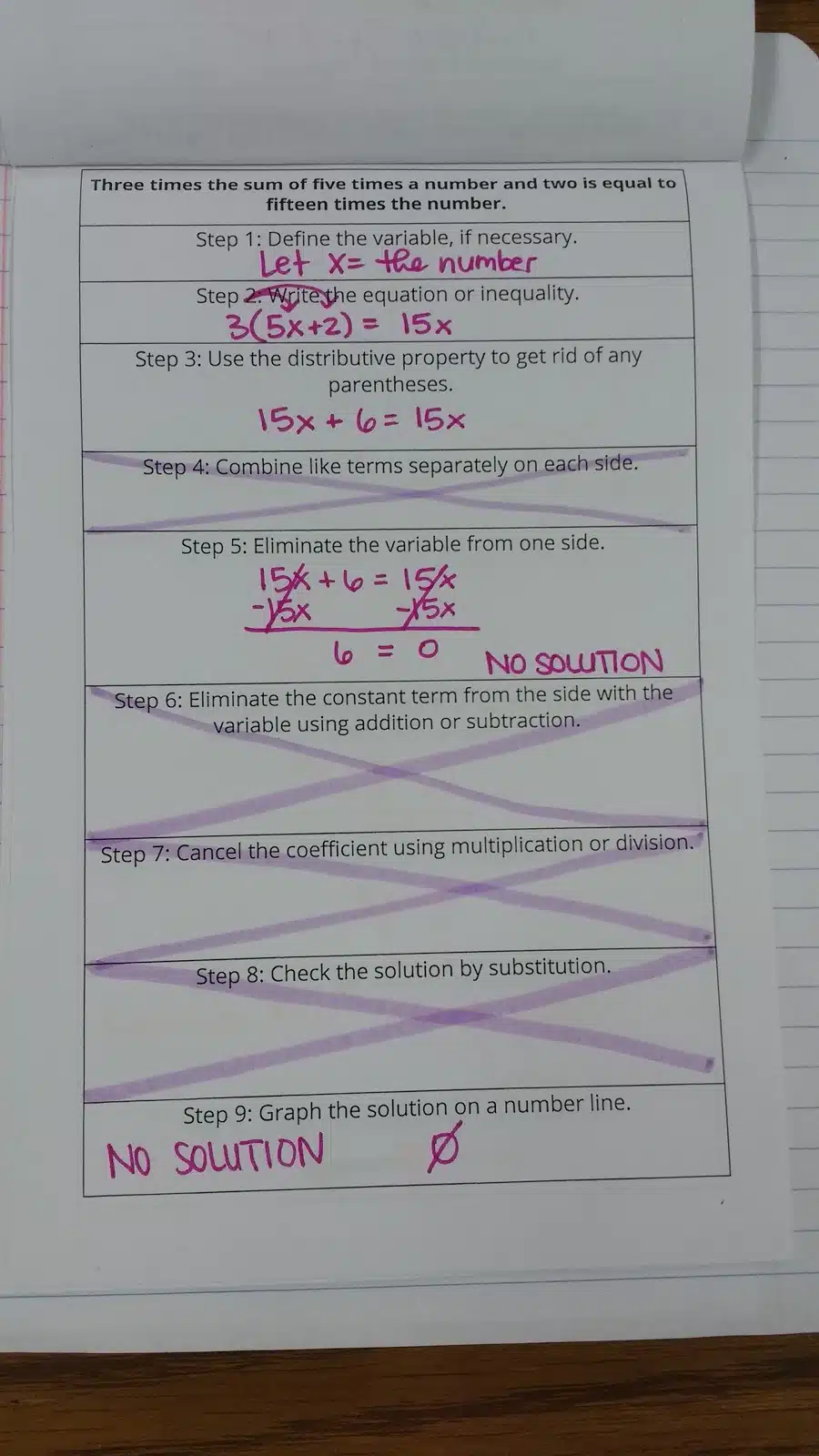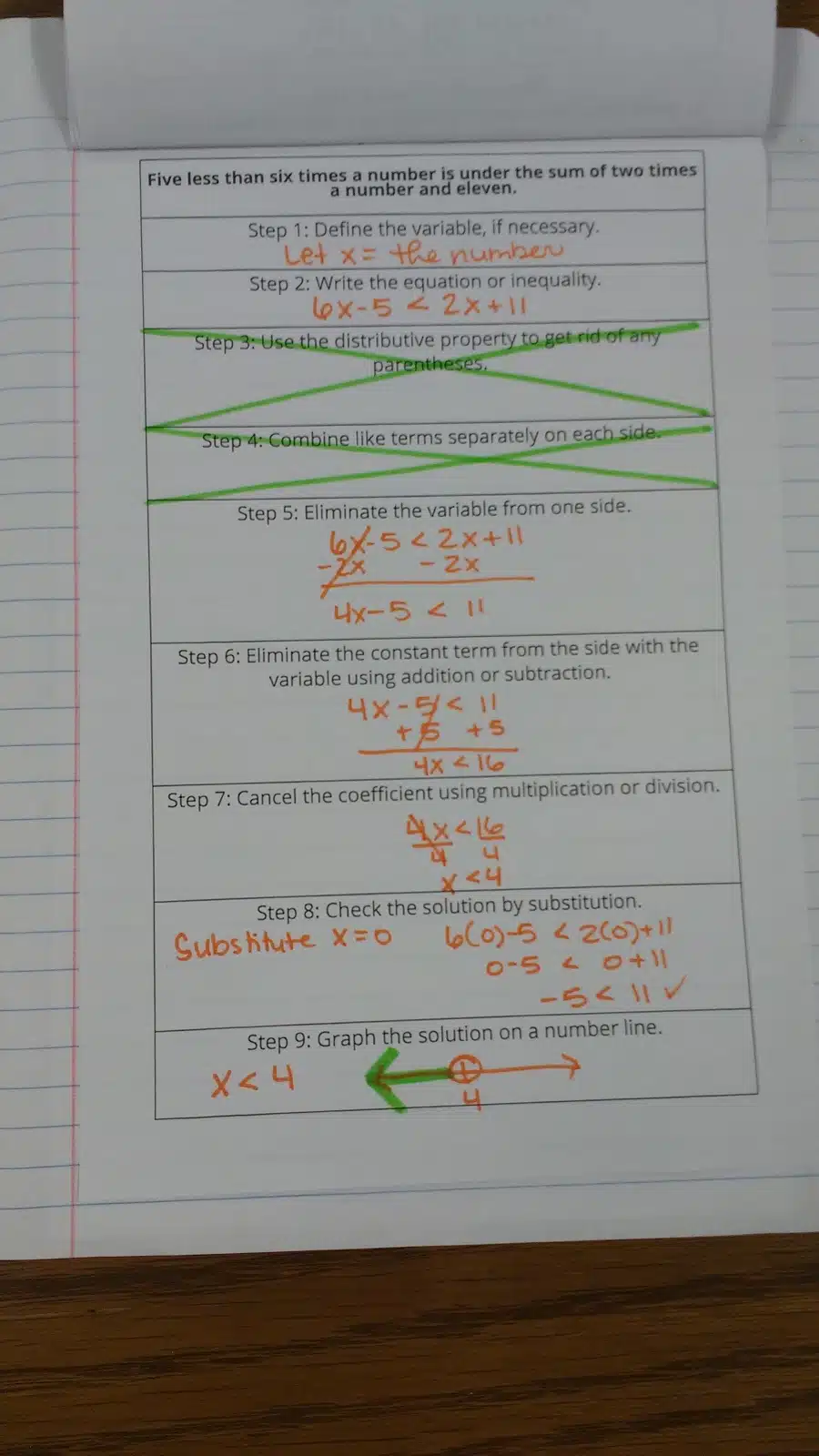 Free Download of Solving Equations/Inequalities with Variables on Both Sides Graphic Organizers
More Resources for Teaching Solving Equations