After creating a frayer model over the word relation, we created a Ways to Represent a Relation Foldable to glue in our Algebra 1 interactive notebooks.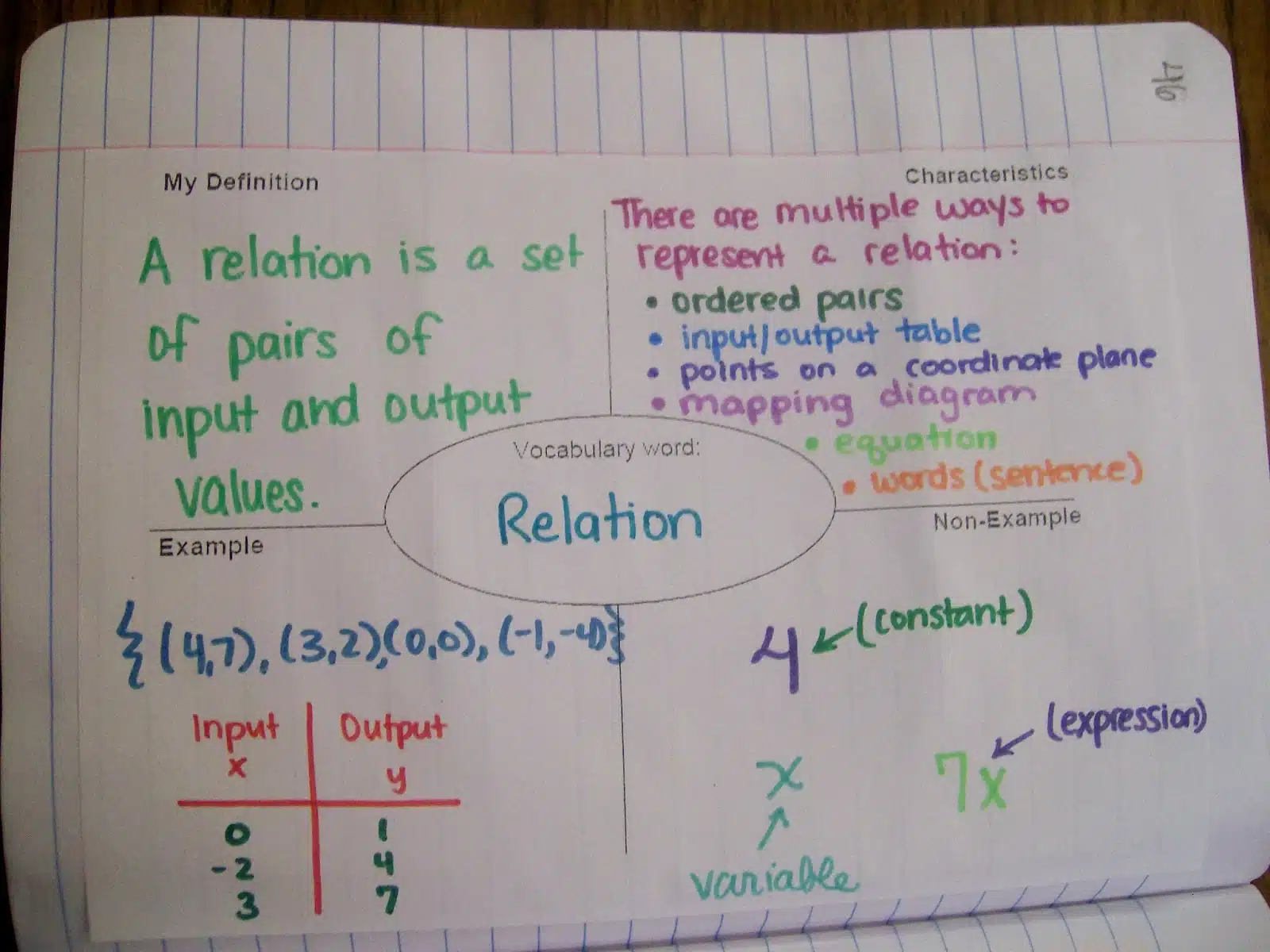 I focused on the four representations of a relation that my students will see on their end-of-year exam: ordered pairs, input/output table, coordinate plane, and mapping diagram. My students were convinced that an input/output table was the same as a stem and leaf plot. At least they have heard of a stem and leaf plot…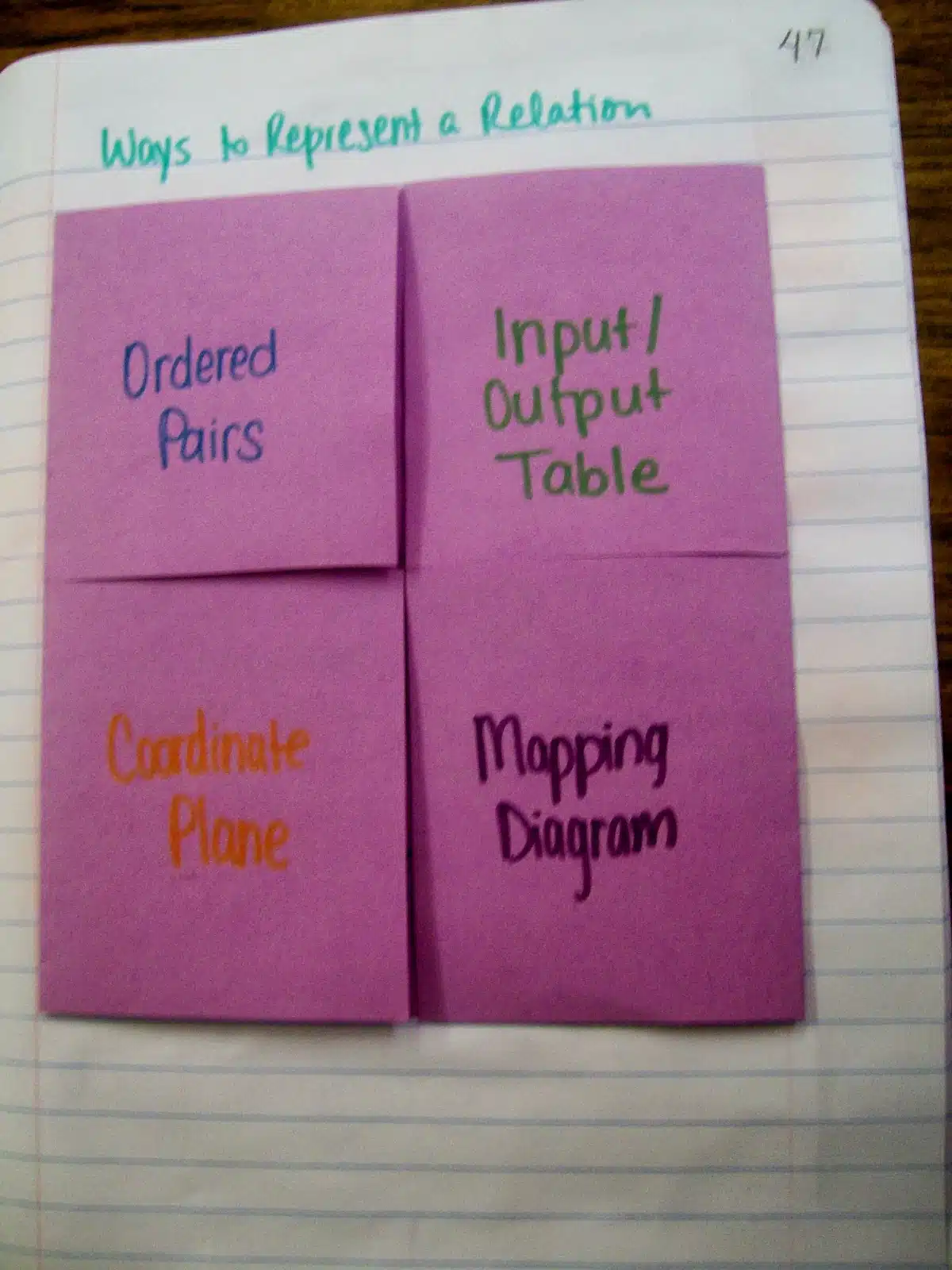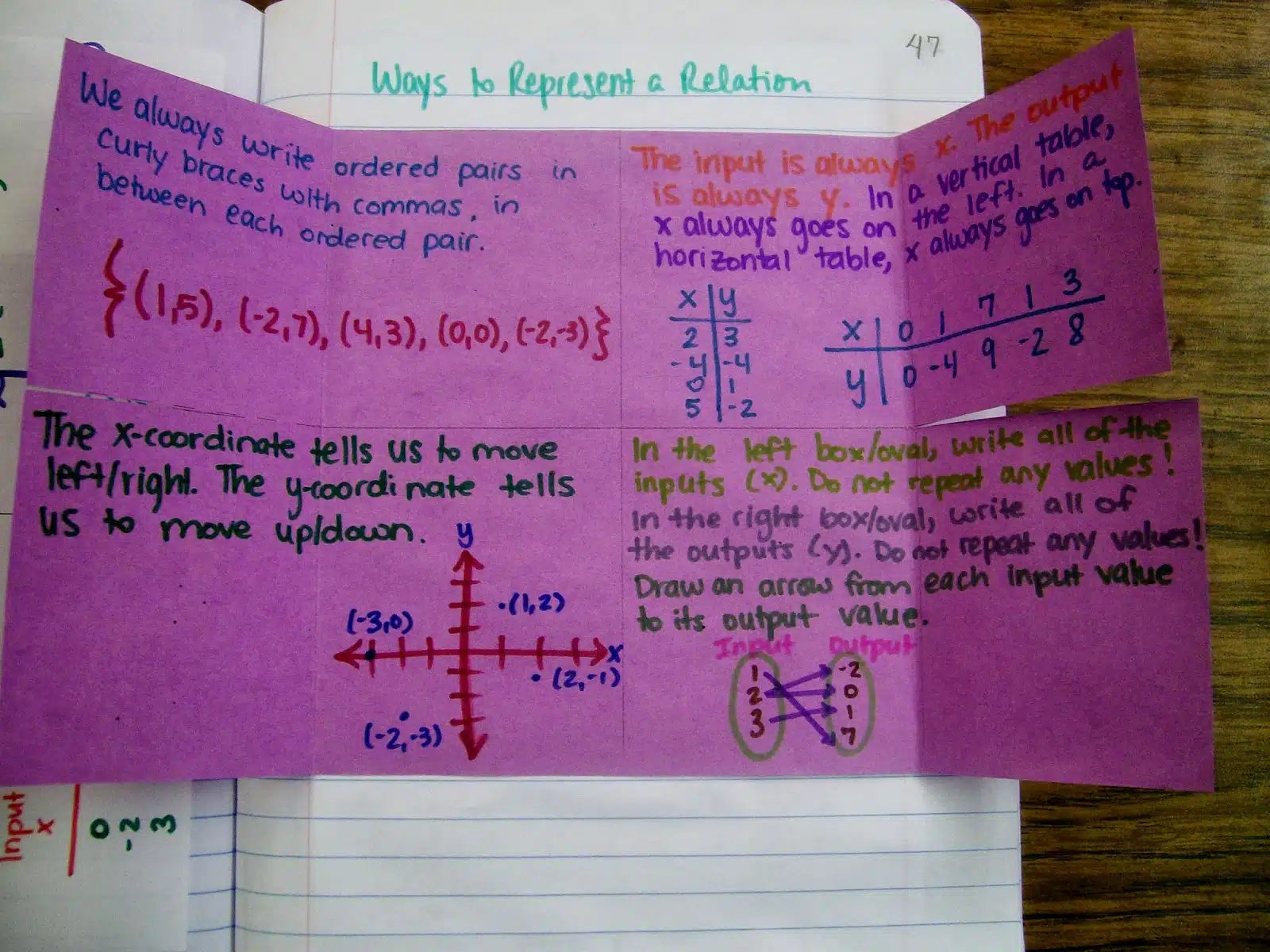 In 2014-2015, I did this same foldable, but I simplified the inside A LOT. I also made all of the examples represent the SAME relation.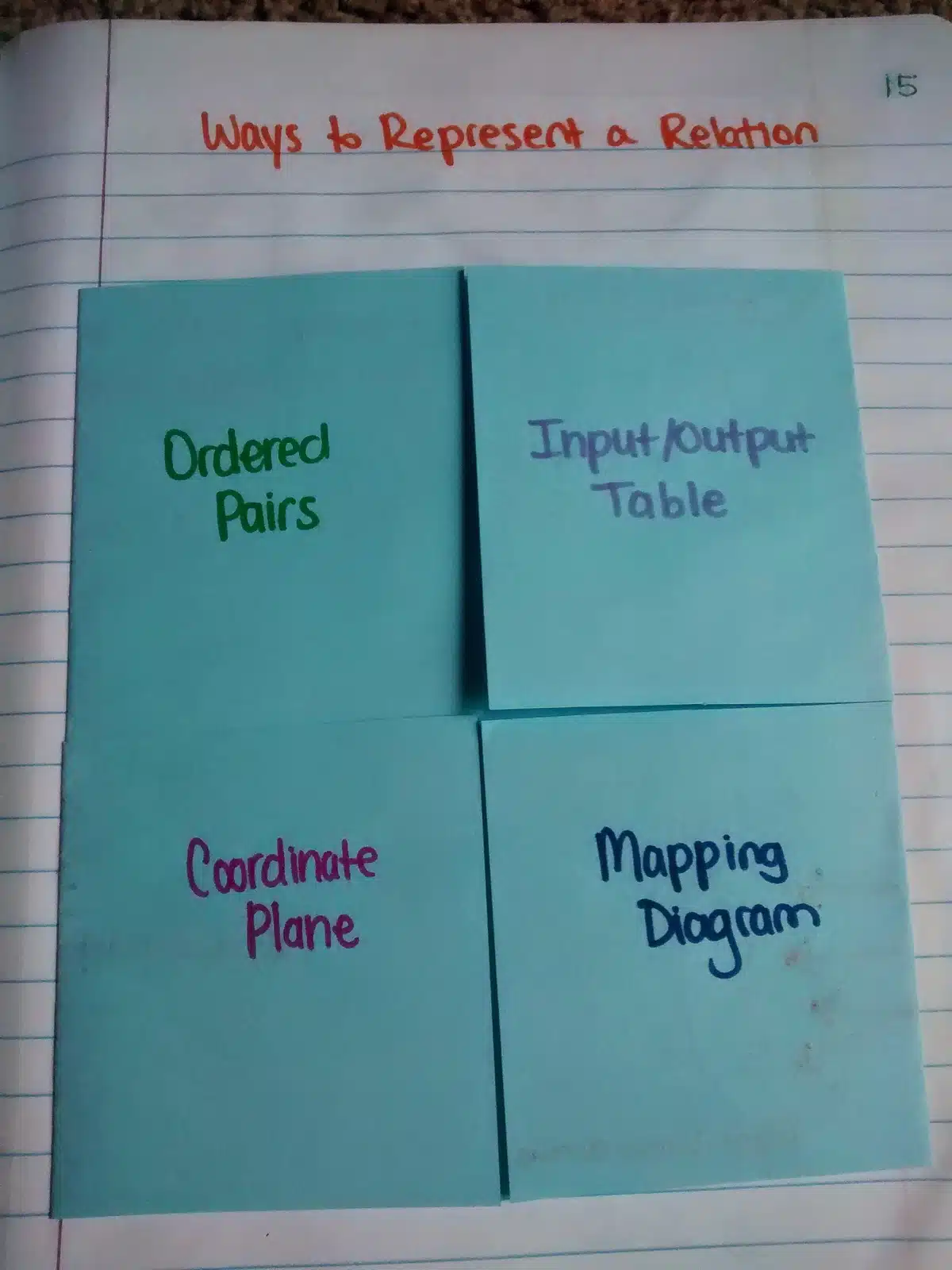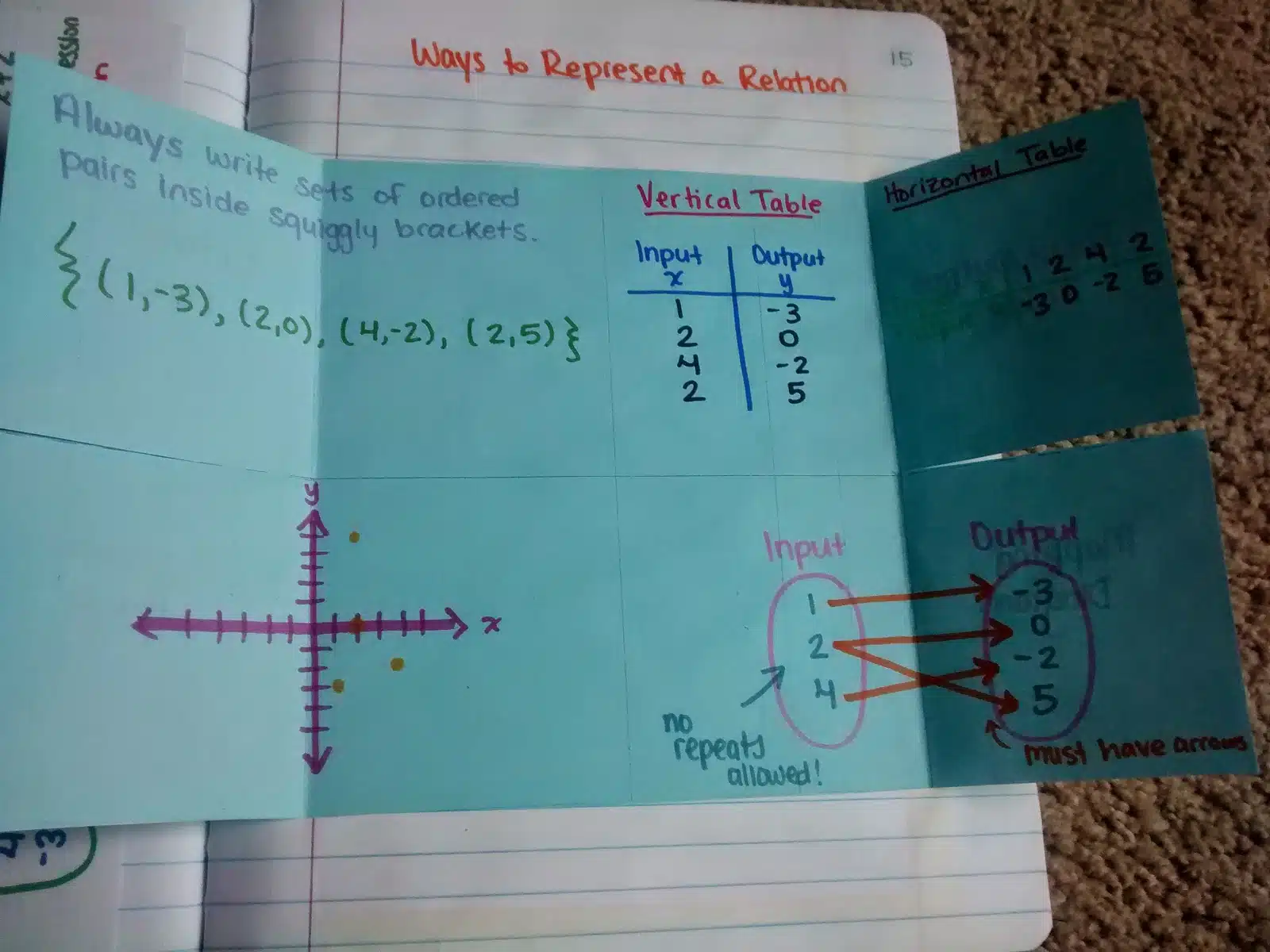 In the future, I would definitely pre-print the coordinate plane!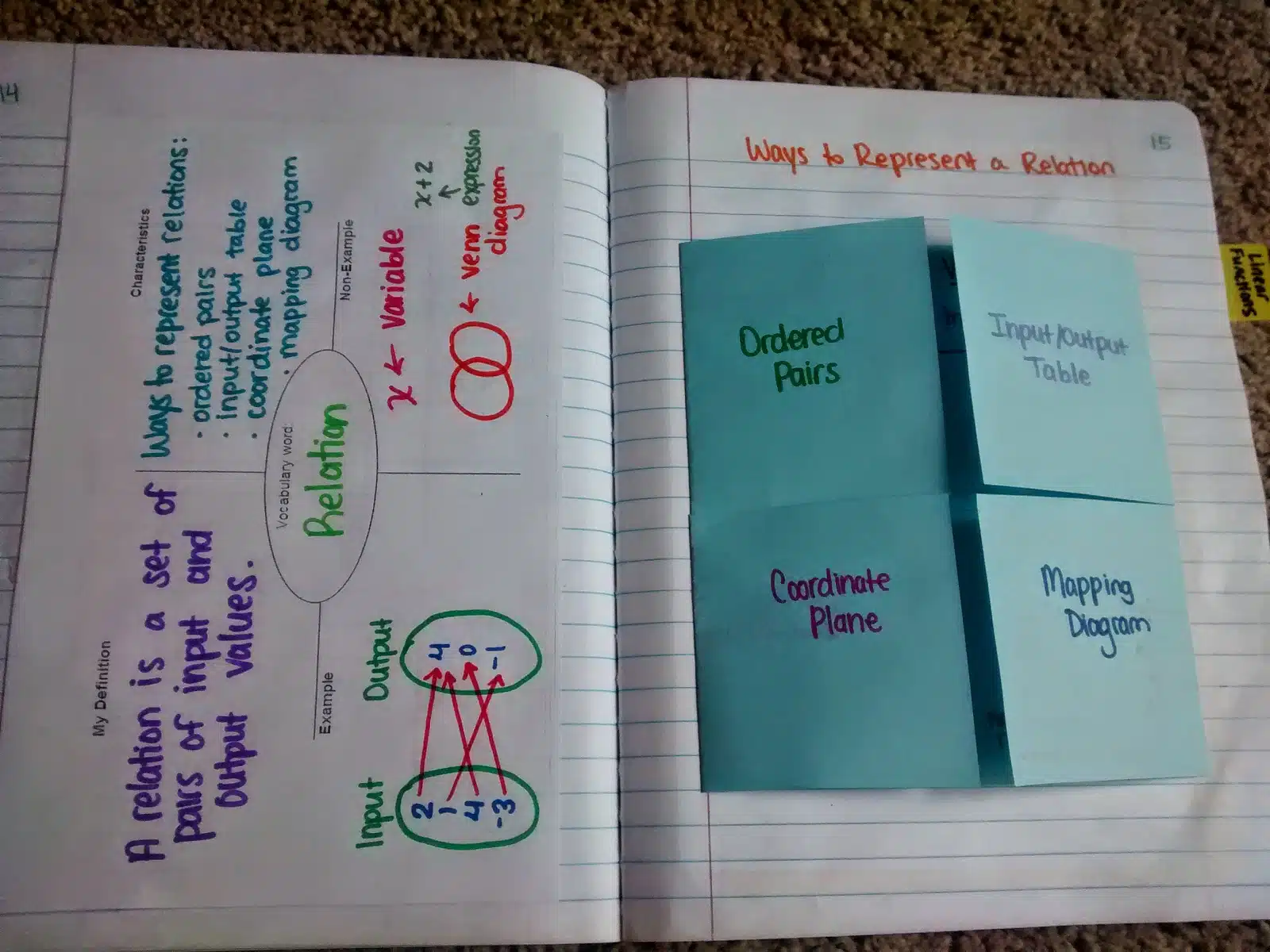 Free Download of Ways to Represent a Relation Foldable