This blog post contains Amazon affiliate links. As an Amazon Associate, I earn a small commission from qualifying purchases.
Want to check out my favorite Amazon items for the classroom? Check out my Amazon favorites page!
Happy Monday! It's time again for a new volume of Monday Must Reads, my weekly-ish attempt at capturing the amazing ideas shared by (mostly) math teachers on twitter. I'm really excited about the ideas in today's post, and I think you will find an inspiring idea or two to use in your own classroom!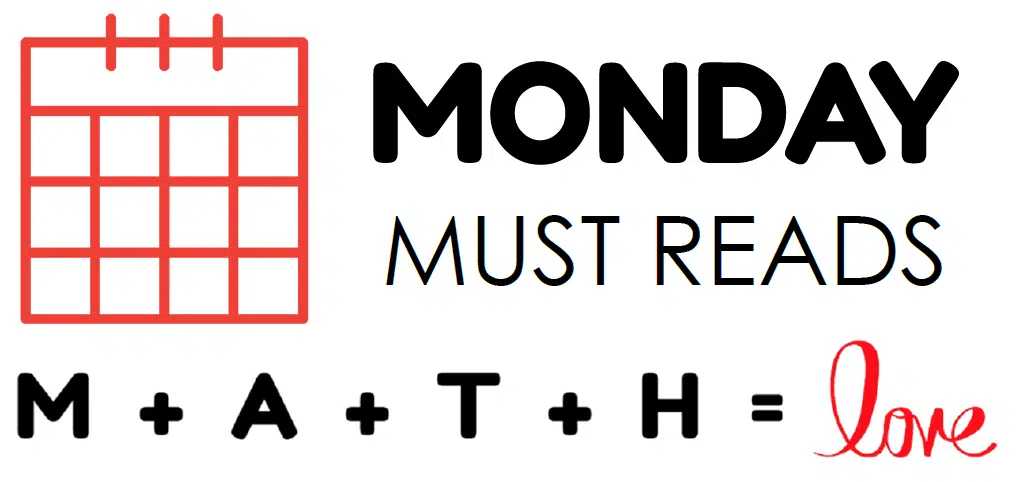 Cube Building Challenge
Chuck Stoffle shares a cube-building task involving string and straws. This would make a great addition to a geometry class!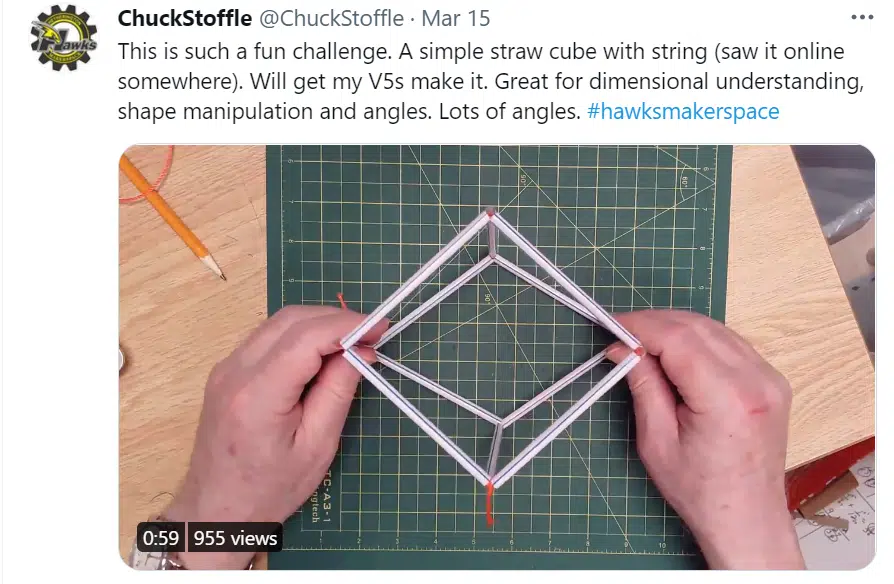 Sentence Starter Posters
I love the use of these sentence starter posters from Sarah Blackburn.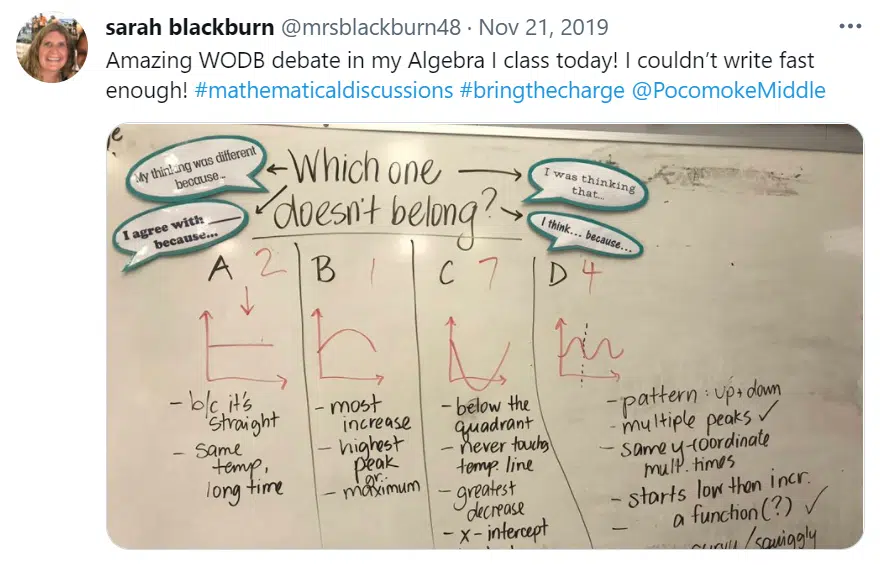 Illustrating Surface Area and Volume with Photographs
Patrick Honner asked students to submit photographs regarding surfaces and solids. Check out this submission!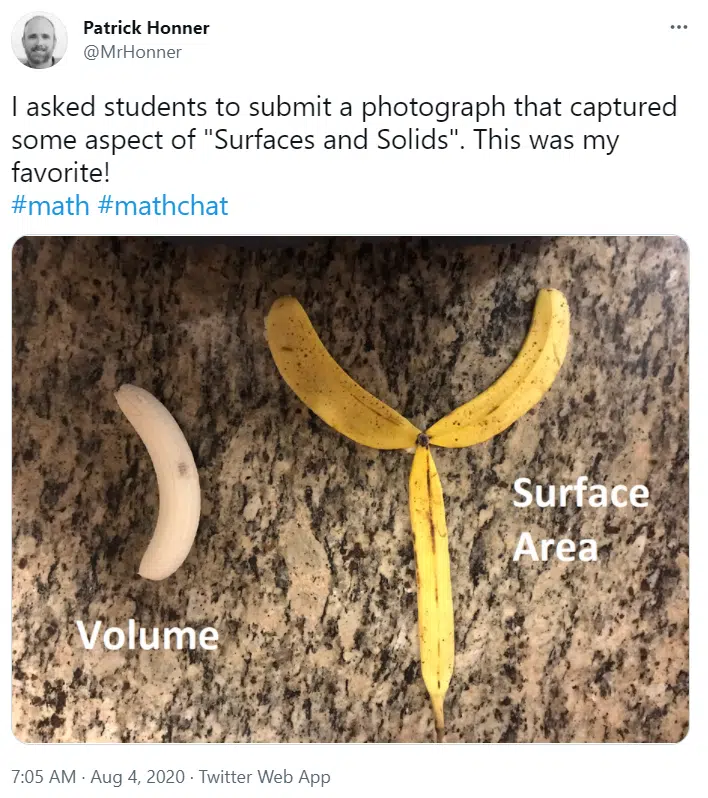 Thinking Classroom Tasks
Michael Jacobs shares a collection of tasks he has compiled for implementing a thinking classroom. There is some great stuff in here!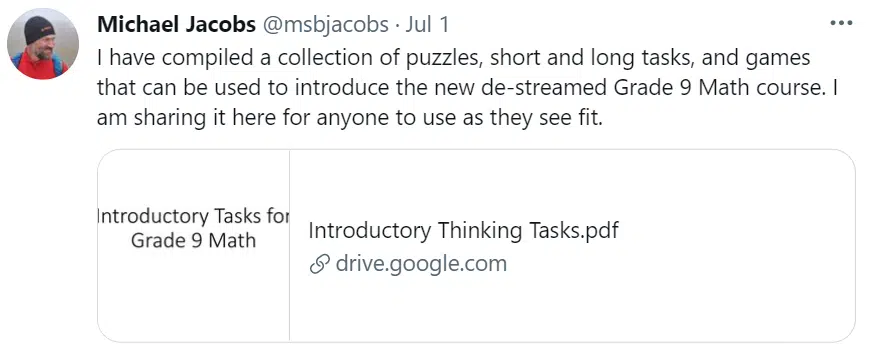 Factoring Meme
I adore this factoring meme from Howie Hua.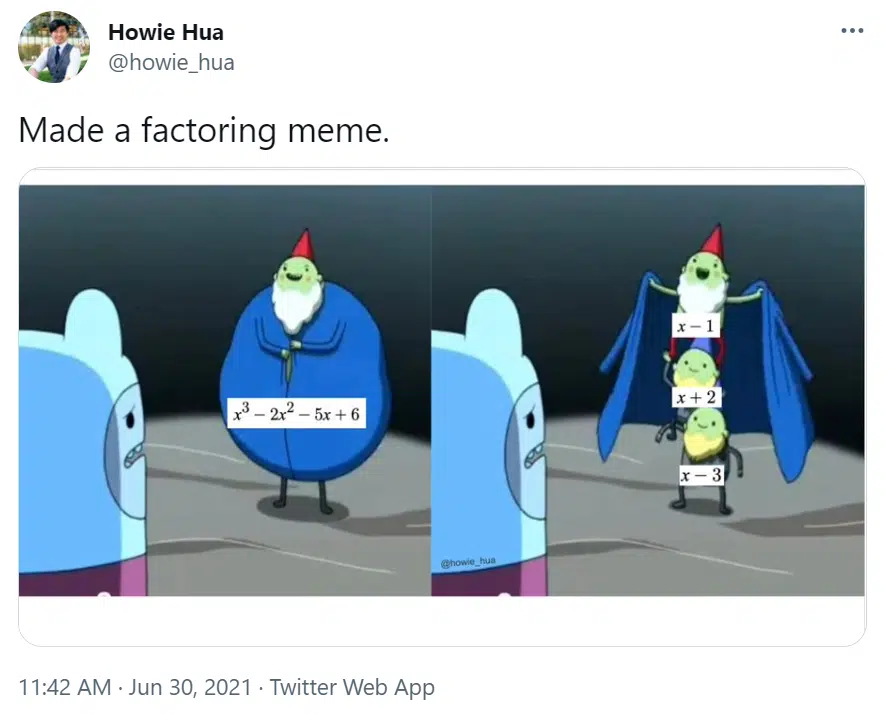 DIY Isometric Grid
Mark Kaercher shares a how-to video for folding an isometric grid. This is on my to-do list to explore!

Math Art on a Plate
Check out this math art on a plate from Jean-Marc Orozco! What a fun project!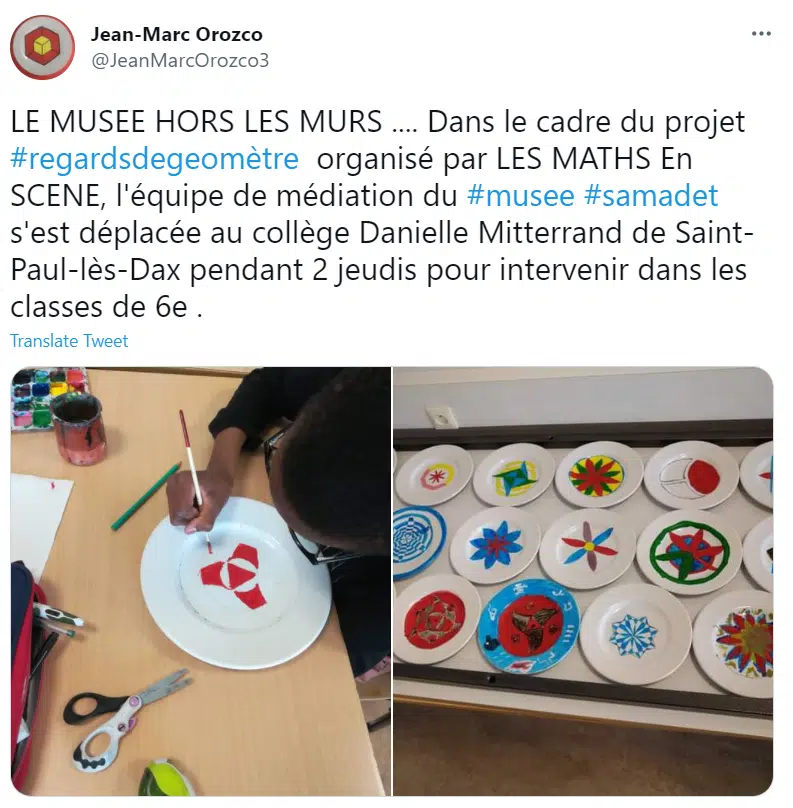 Desmos Art Magnets
Kirsten Dyck shares some awesome student work from Desmos turned into magnets! There are so many possibilities for this project!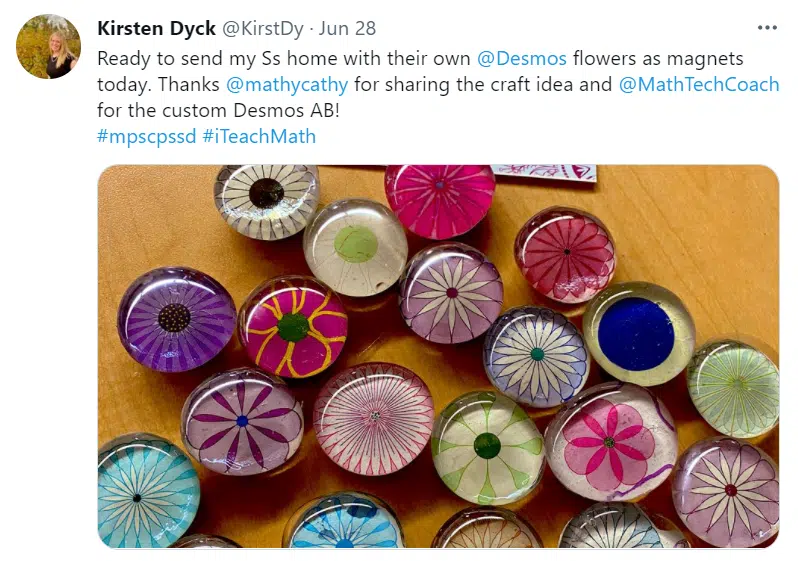 Straight Line Game
Bonnie Basu shares a desmos version of a new game created by Chris Klerx.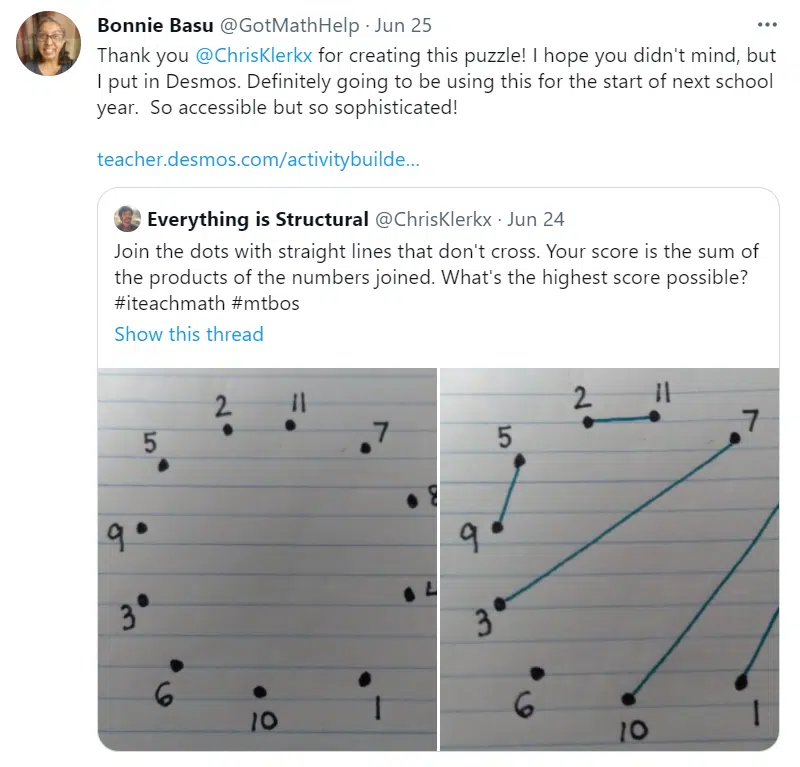 Fraction Maker Task
Simon Ball shares a lovely fraction-based task.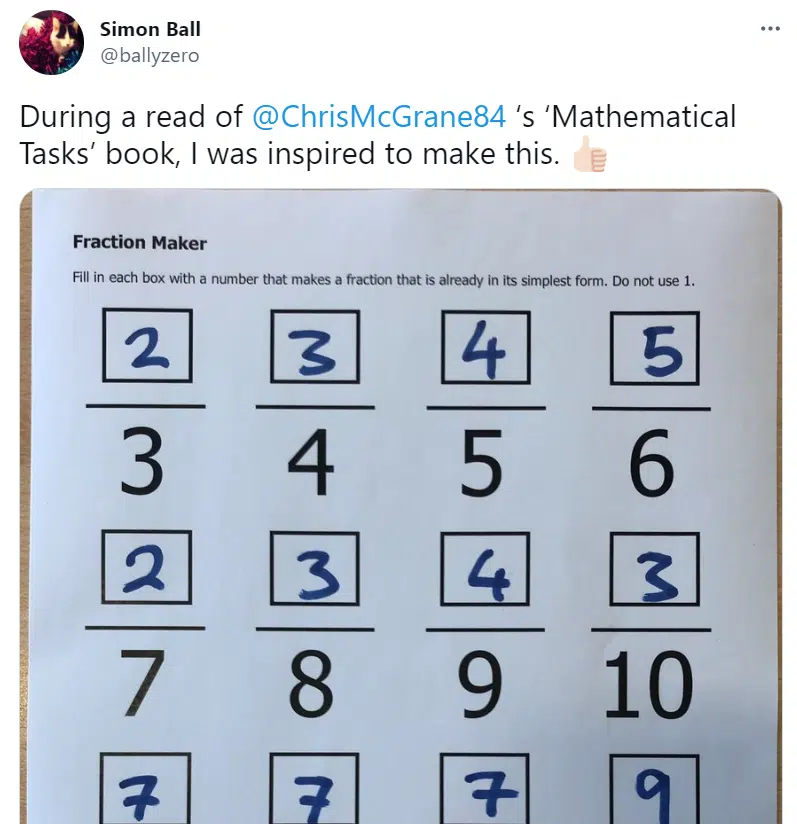 WODB with Fruit
Check out this fruit-based WODB puzzle from Simon Gregg.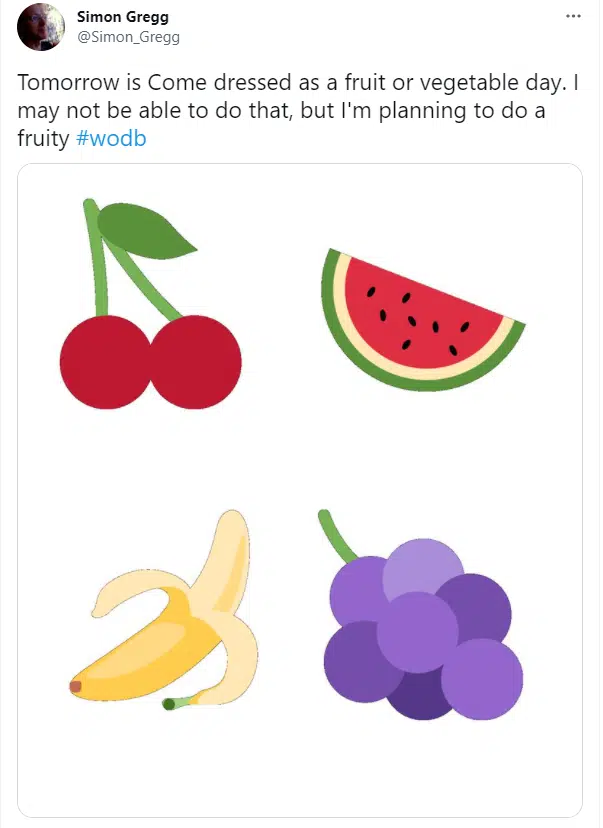 Building Visual Patterns with Two Color Counters
I love Kristin Pereira's use of two-colored counters for building visual patterns.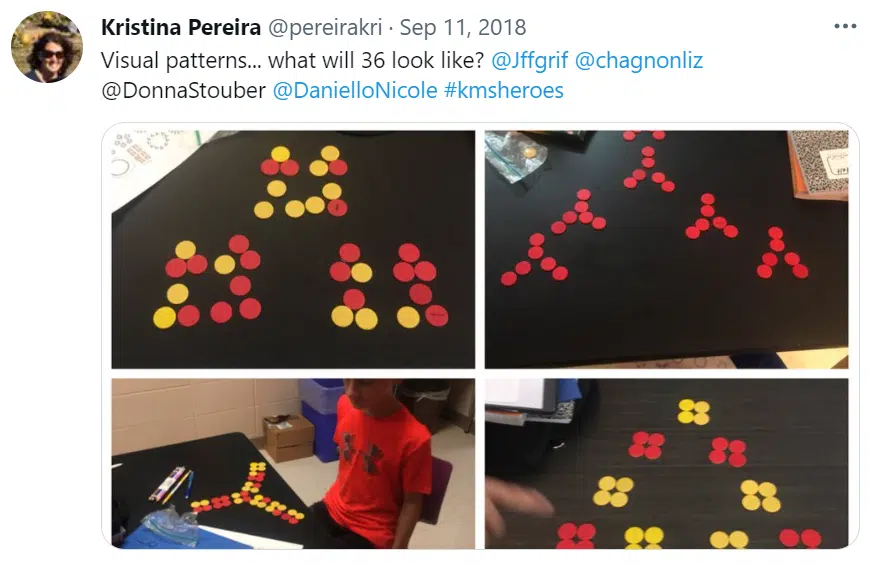 Until next time, keep sharing your awesome ideas! Want even more ideas? I suggest checking out previous volumes of Monday Must Reads!
Latest Monday Must Reads Posts