One of my favorite homework assignments of the year is this Quadratic Formula Memory Assignment that I assign my Algebra 2 students every year.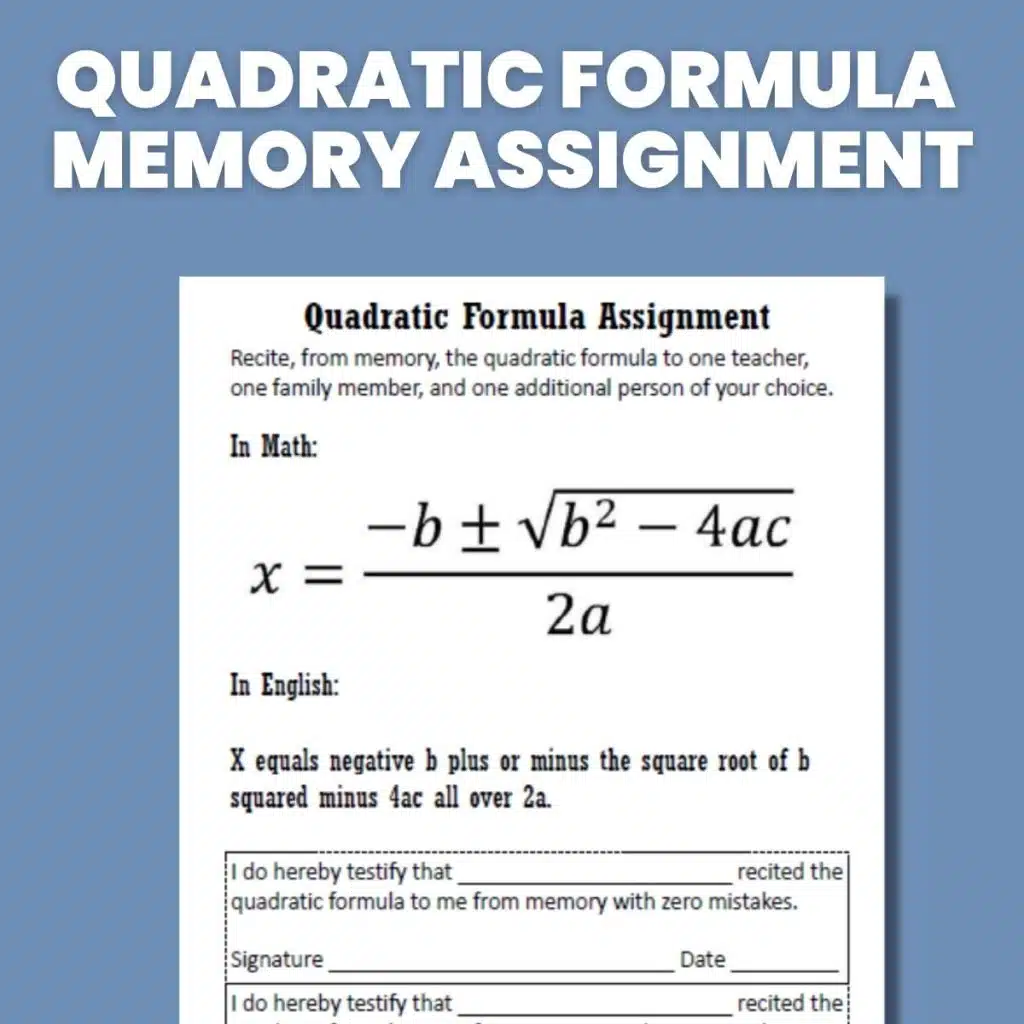 Students have to recite the quadratic formula from memory to one teacher, one family member, and one additional person of their choosing.
The assignment features the quadratic formula written out in both words and symbols to make it easier to those listening to make sure that the student is correctly reciting the formula.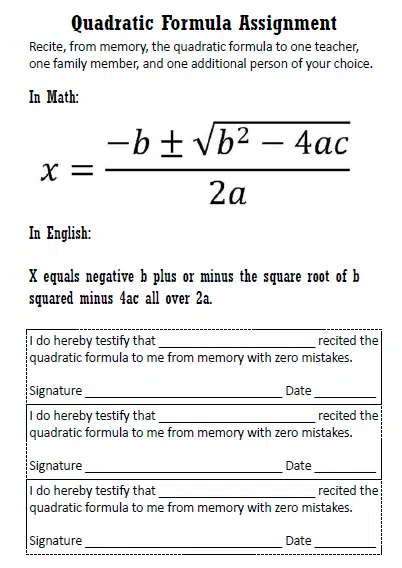 It's a fun way to get students practicing reciting the formula from memory.
I love, also, that it gives other teachers in the school a little glimpse into what is going on in math class!
Some years, I teach students to sing the formula to the tune of Pop Goes the Weasel. Usually, I give them the assignment and let them freak out a bit as they try to memorize it on their own before I share the song.
A few students have remembered their older siblings singing the song and have taught it to the rest of the class.
I usually encourage students to check out YouTube to find a version of the song that appeals to them.
Other Quadratic Formula Resources
More Resources for Teaching Quadratics