I learned about this clock partners strategy from the Global Math Department's meeting over favorite review games. I actually haven't used this as a review game, but I have used it on days where I need students to do a ton of practice. Instead of just giving them a worksheet, I ask them to draw a clock on a piece of scrap paper.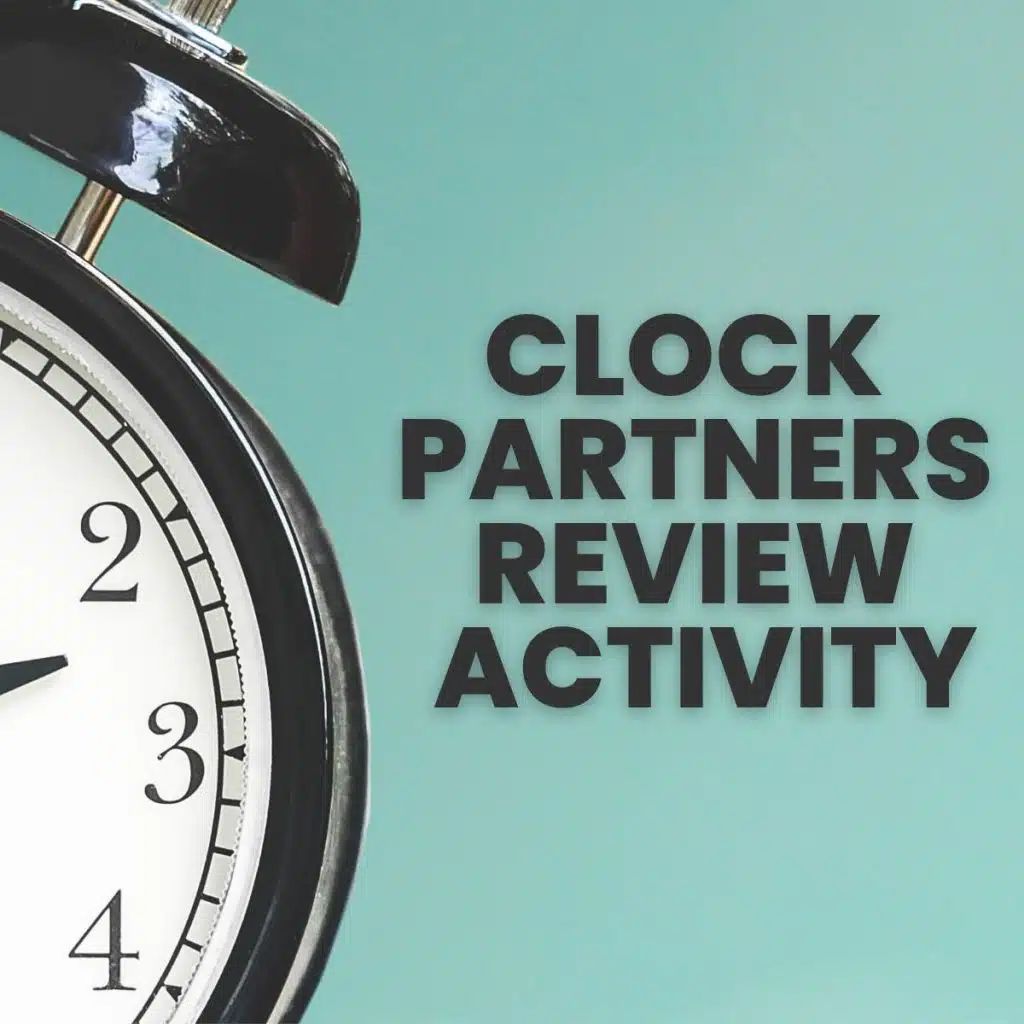 They then get about a minute to make appointments for 3, 6, 9, and 12 o'clock. I love listening to them make their appointments. I often hear gems such as "Sorry, I'm booked." I divide the worksheet into four sections so they can complete one section of the worksheet with each partner. I really like that students aren't stuck with the same partner for the entire worksheet with this strategy. Sometimes they are working with friends. Other times they are working with students they don't know as well. Sometimes it is somebody at the same level or different level.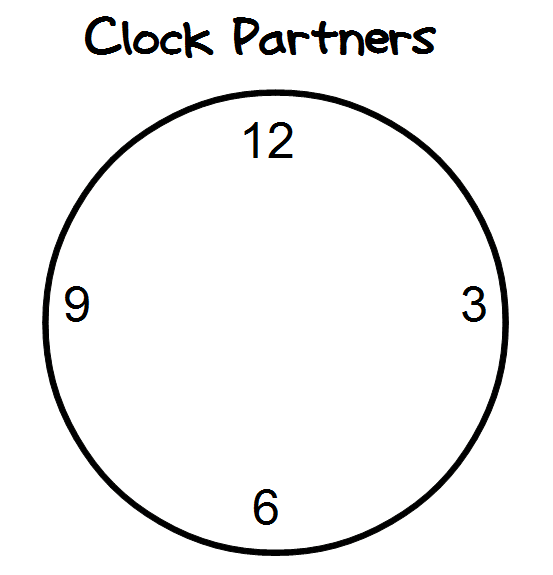 Since students know they only have so long before they will switch partners, they are more motivated to work efficiently. Upon googling this strategy, I ran across a more detailed explanation on the blog of a social studies teacher. She has students create many more appointments than I do. Her explanation is definitely worth a read!
She picks some of her students' partners ahead of time to ensure that some of the pairings will achieve a specific purpose. I did like the idea of creating an appointment clock to be used for the entire semester or year. Once this has been created, it would become super easy to group students at any time. Plus, I think this would make a great addition to our interactive notebooks.
My 8th graders begged to do clock partners again the other day. Of course, I had to let them! This is a strategy I have used with both my Algebra 1 and Algebra 2 students. It has worked well for both. It's a definite keeper!