This blog post contains Amazon affiliate links. As an Amazon Associate, I earn a small commission from qualifying purchases.
Want to check out my favorite Amazon items for the classroom? Check out my Amazon favorites page!
Last week in Algebra 1, we completed a scatter plots activity with m&m's.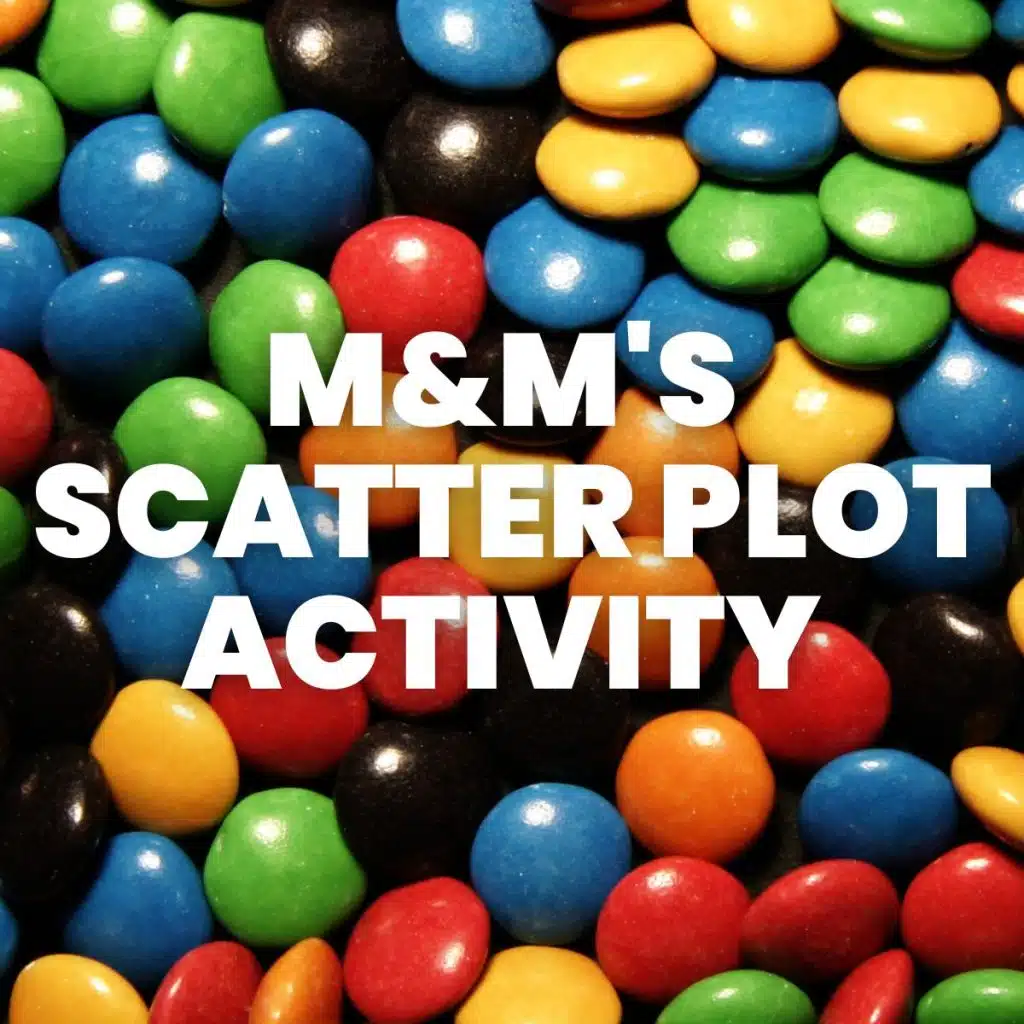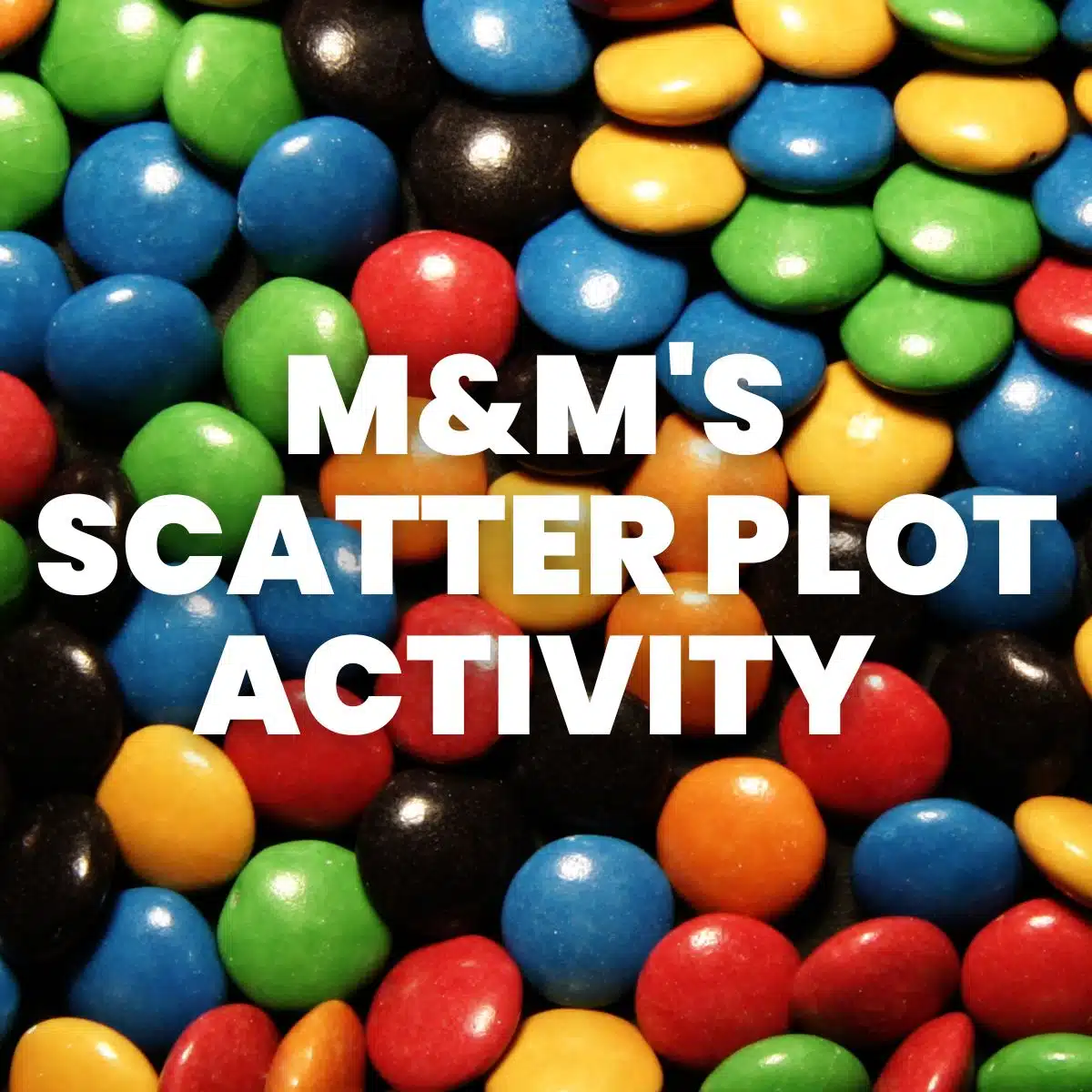 Goals for this scatter plots activity:
Be able to define what a scatter plot is

Be able to find a line of best fit

Be able to recognize positive correlation, negative correlation, and no correlation

Review positive and negative slope
First the students were given a sheet of graph paper and a handful of M&M's. After drawing an x- and y-axis, I had the students scatter their candy over the graph. Jumping straight into vocabulary, we talked about how the scatter plot had no correlation.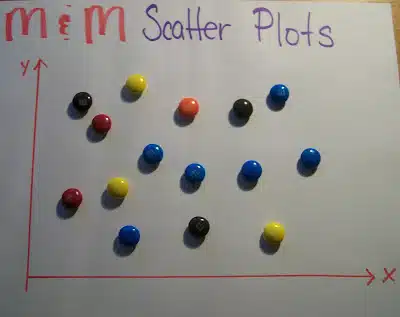 Using the Creative Pen on the Smart Board (set on smiley faces–it was the closest thing I could find to M&M's), I created a sample scatter plot. Several students took turns coming up to the Smart Board and drawing a line of best fit. Building upon the students' discussion about how we could draw lines going all different ways, I introduced the idea of no correlation.
Then, I modeled positive correlation on the Smart Board using the Creative Pen again. After a student came up and drew a line of best fit, we discussed that the line of best fit would have a positive slope. (Slope is one of the most-tested topics on the state testing in April. Thus, we are taking any and every opportunity to review slope!)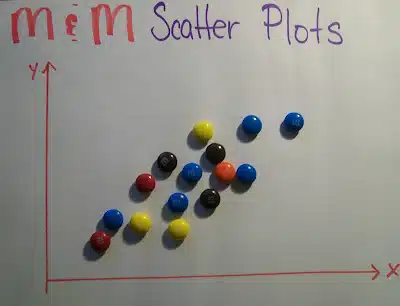 Students then worked with their M&M's to construct scatter plots with positive and negative correlations. To check their understanding at the end of the lesson, each student chose one of the three possible types of correlation and rearranged their M&M's to reflect that correlation. Then, as a class, we looked at the scatter plots of several students to see if we could figure out what correlation they had created.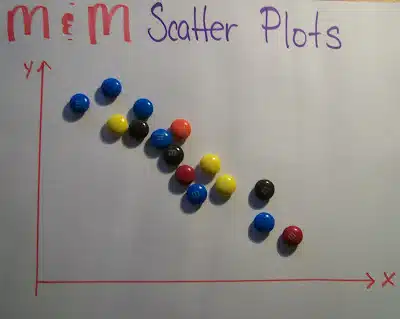 After having each student write what they had learned about positive, negative, and no correlation as an exit ticket, the students finally got to eat their M&M's.
My Favorite Math Manipulatives
More Activities for Teaching Statistics