I was inspired by Ms. Haley and her wonder Journal Wizard blog to create a new and improved parts of the coordinate plane foldable! I think this is a big improvement over four-door coordinate plane foldable I did with my students last year.
I created a printable template for this foldable so you can create one with your own students.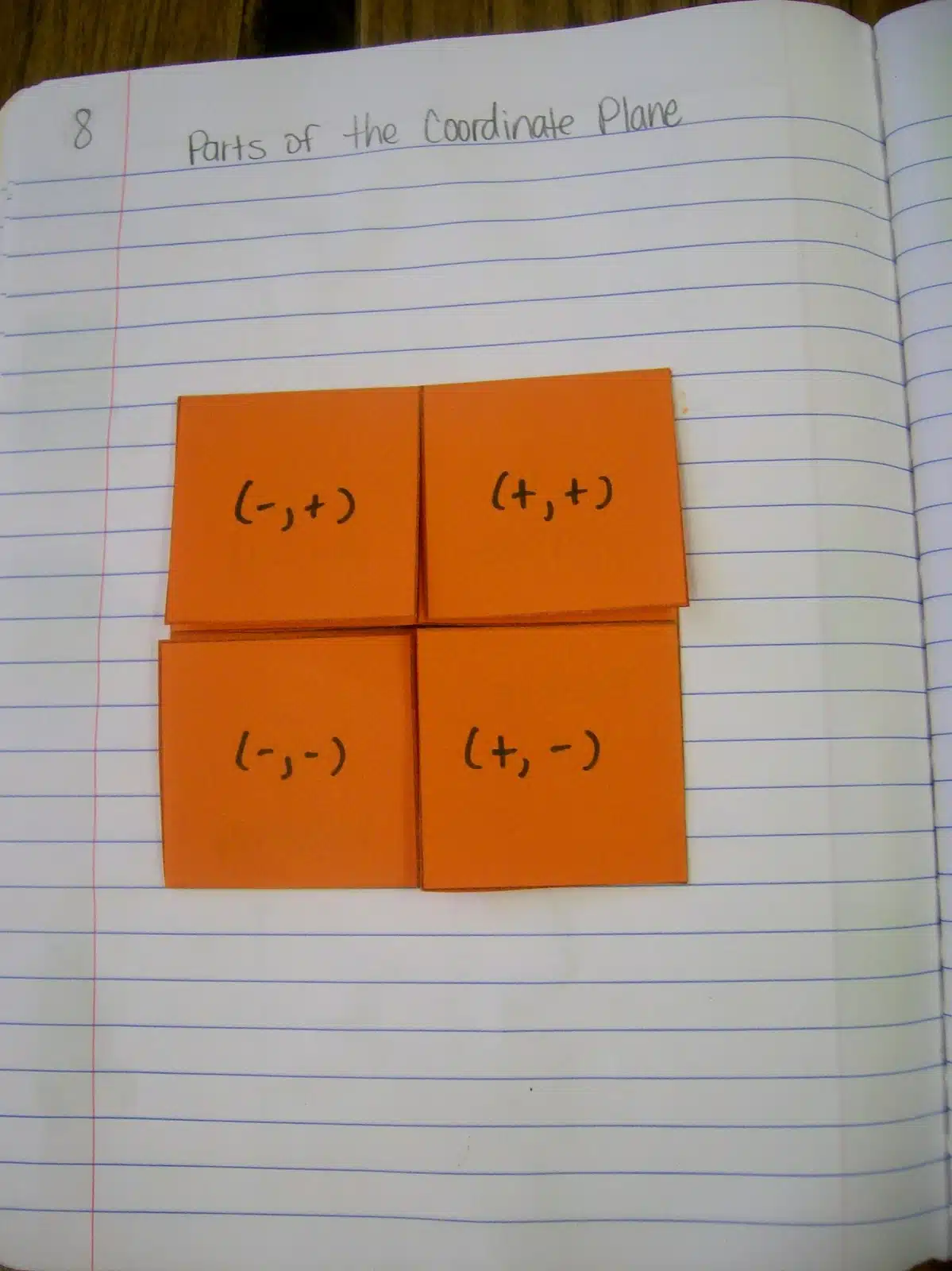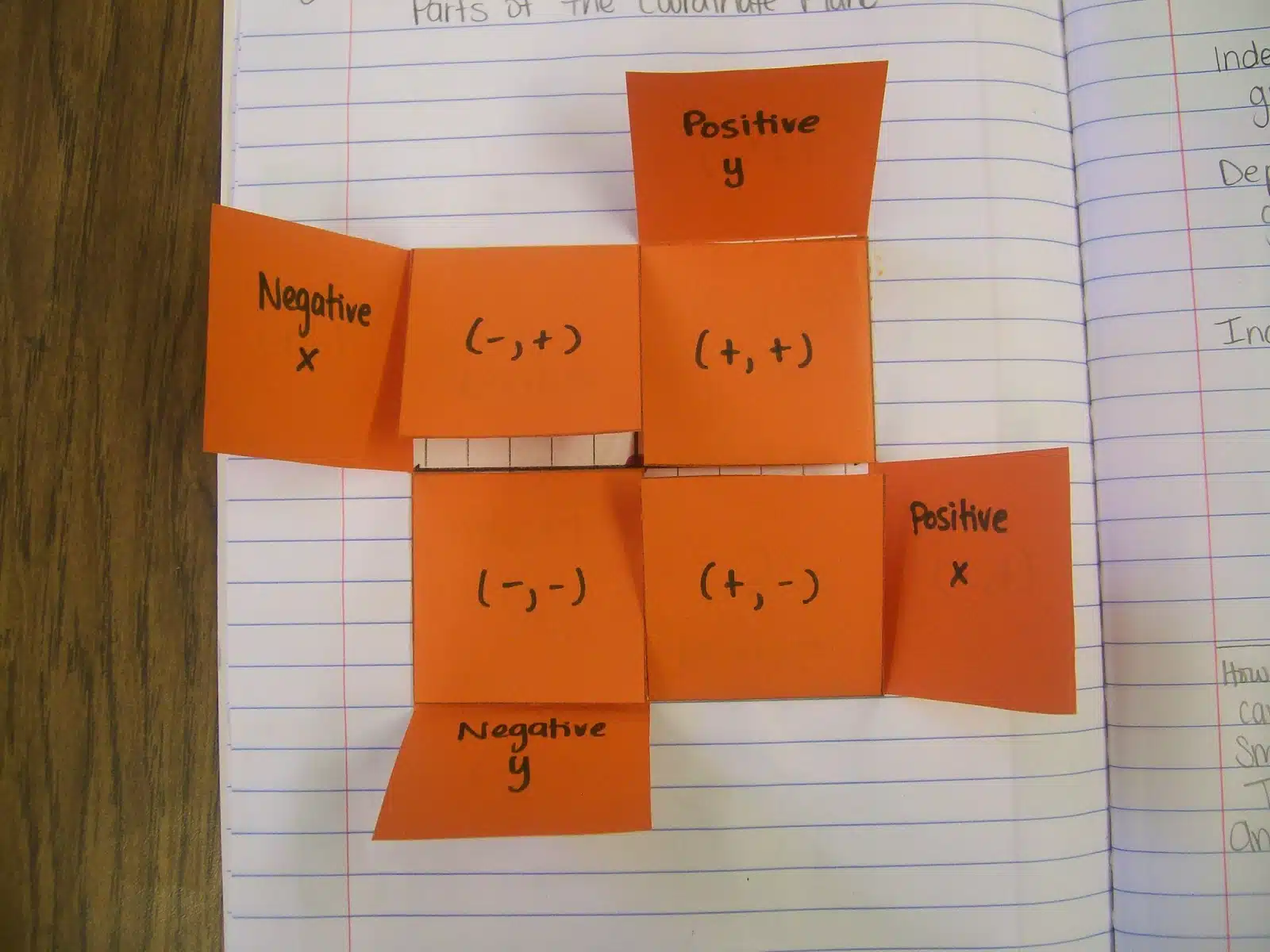 The inside of this foldable makes my math teacher heart so happy. We labeled the quadrants, the axes, and the origin.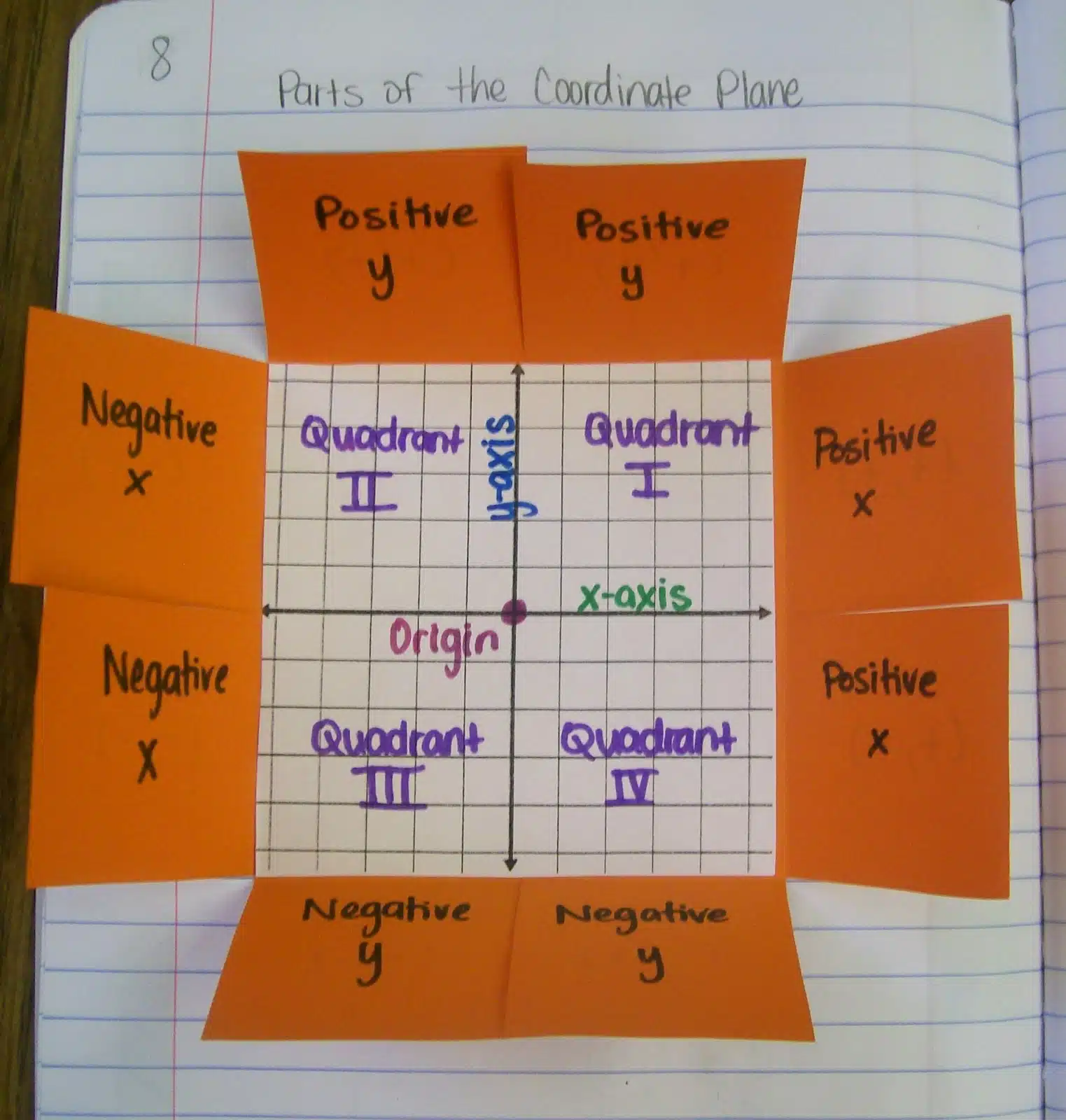 I modified the parts of the coordinate plane foldable ever so slightly when I did it with my Algebra 1 students.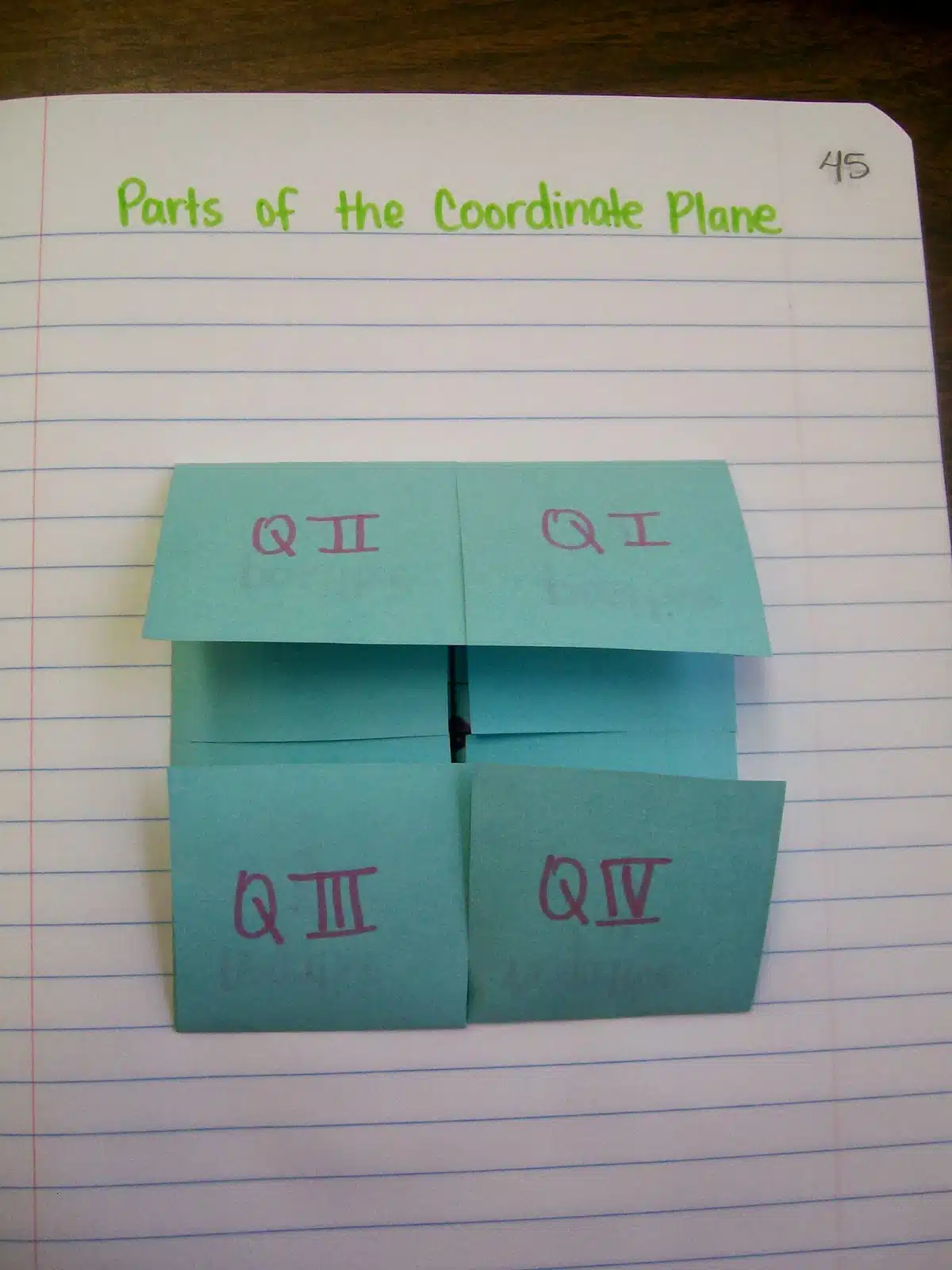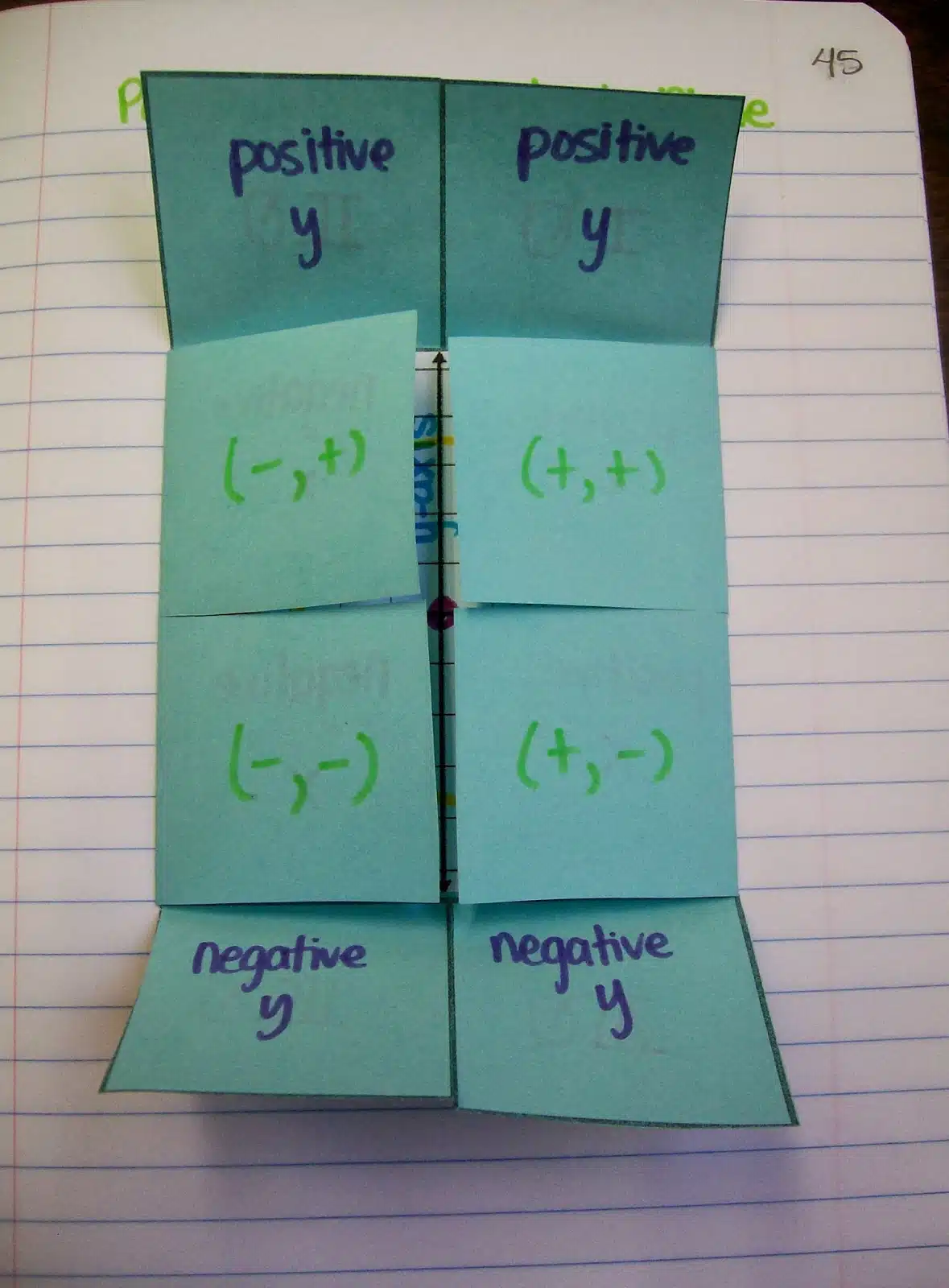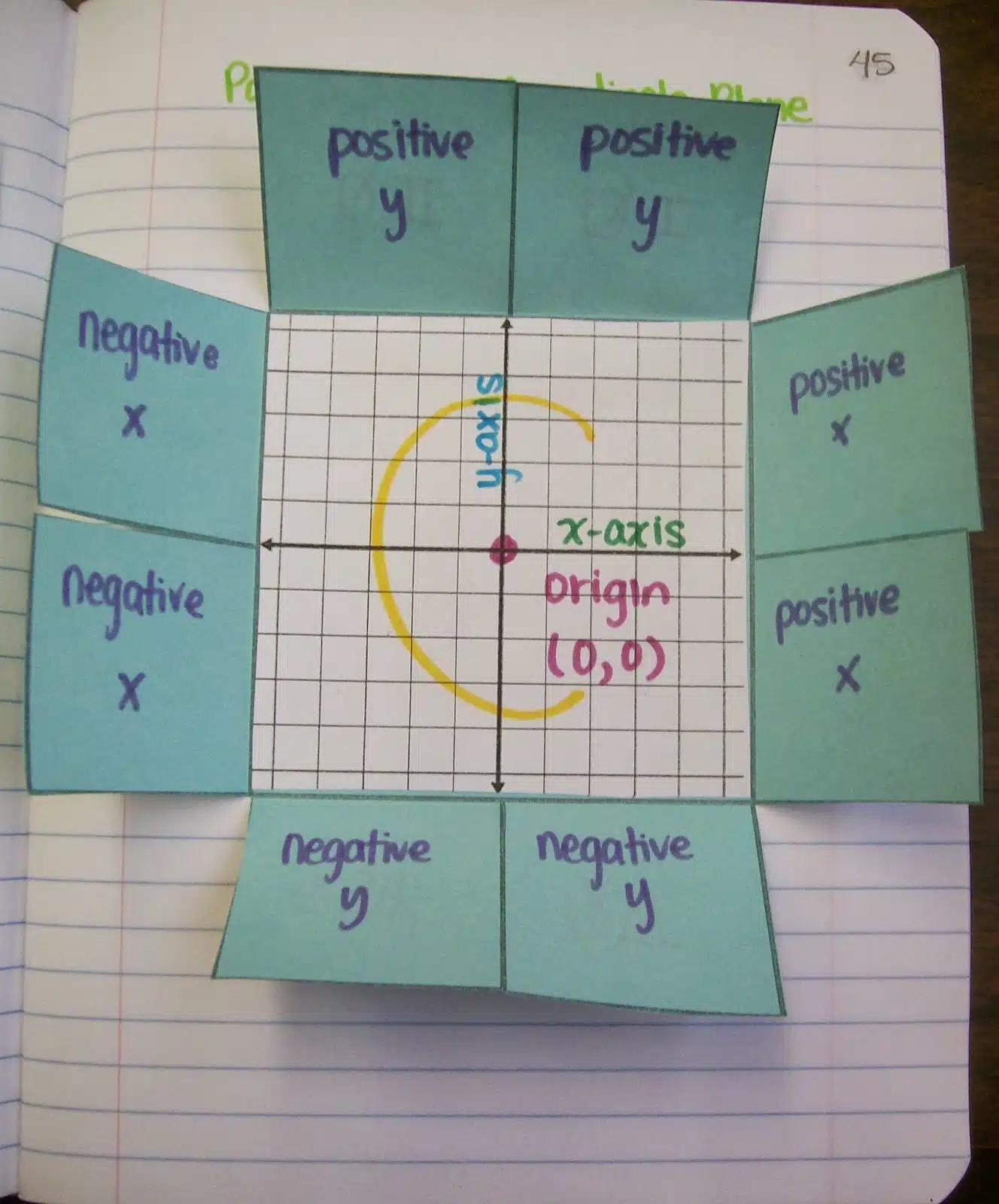 I always teach my students that the quadrants are numbered like the letter "c" is drawn.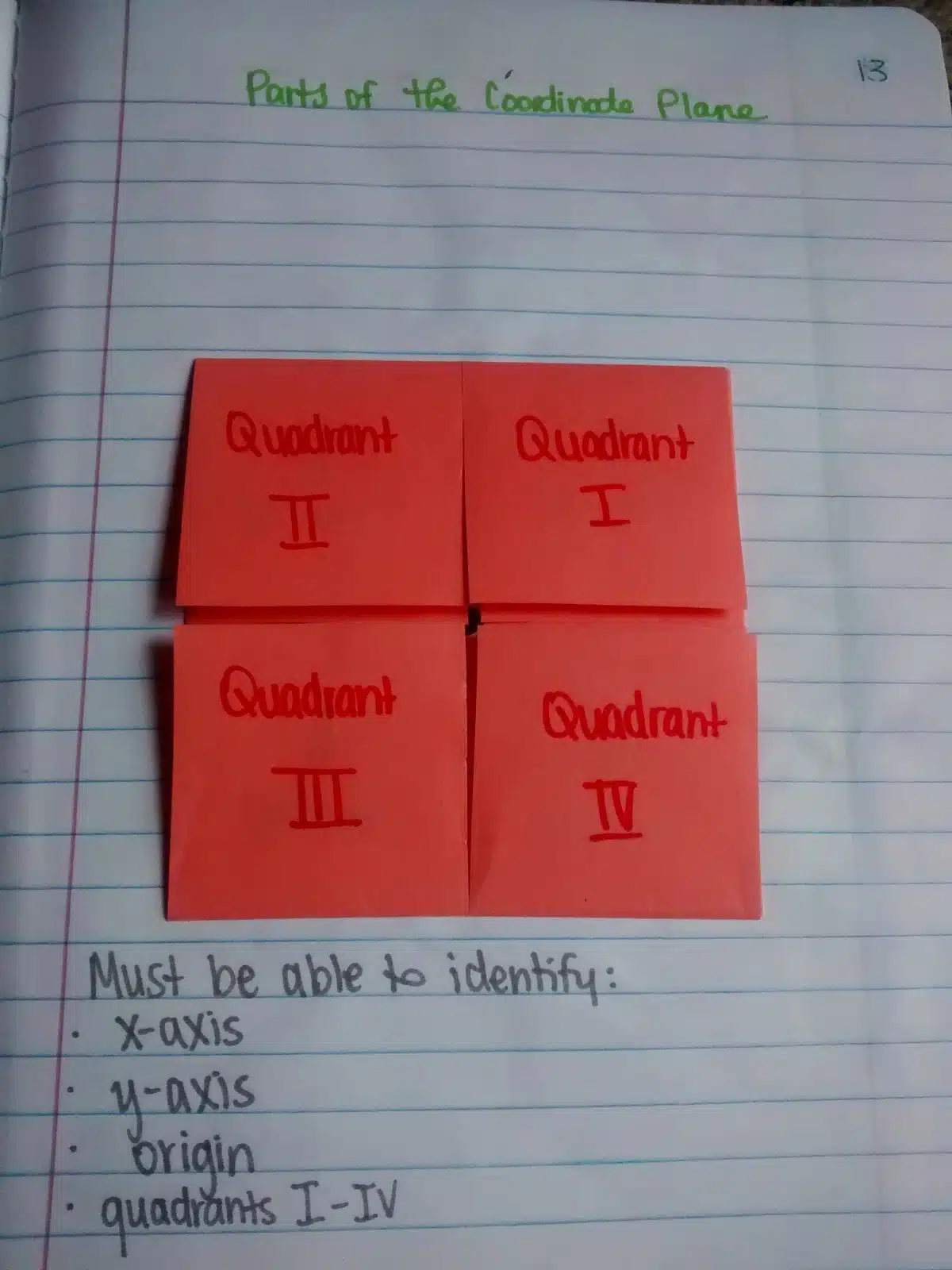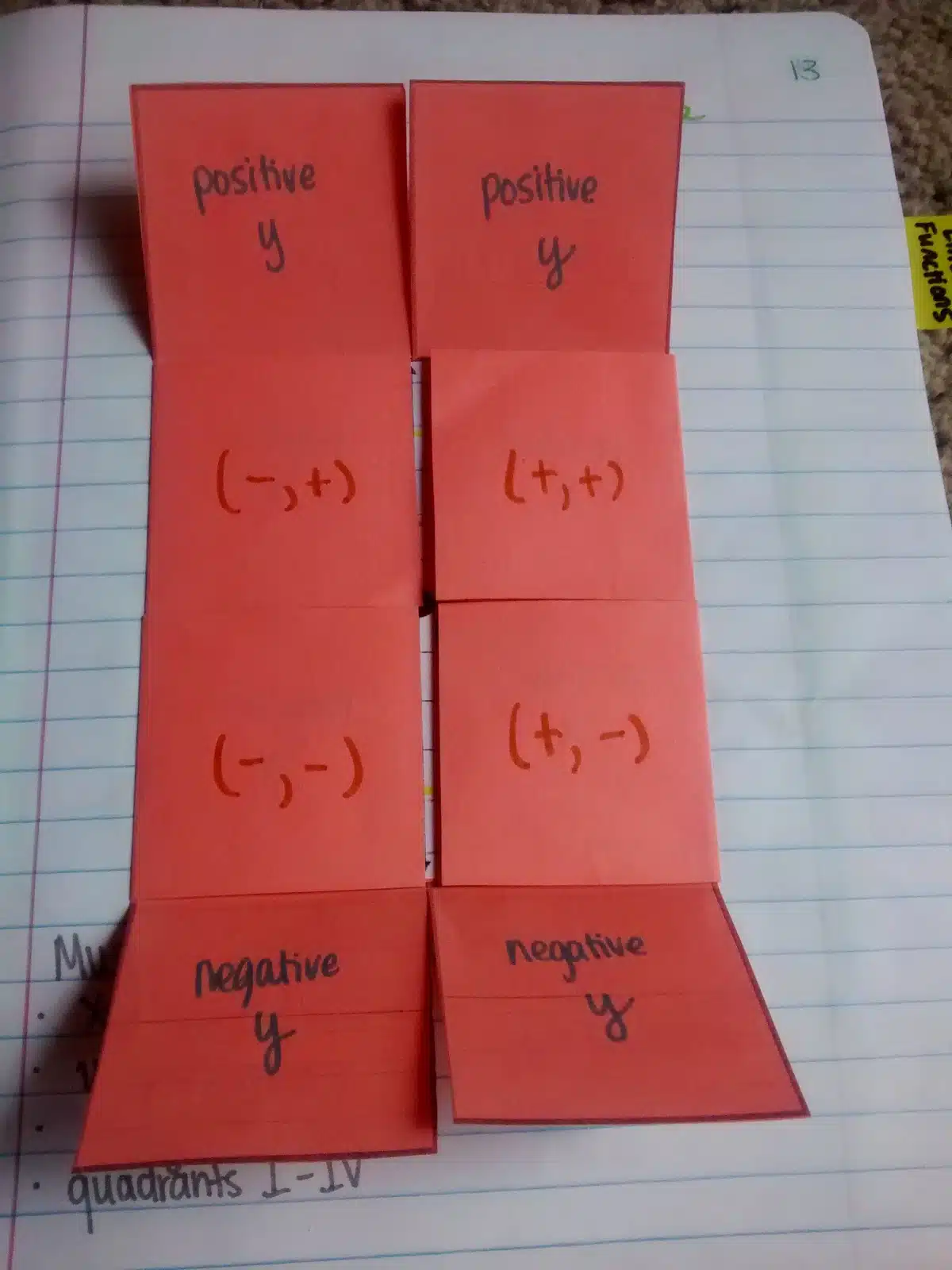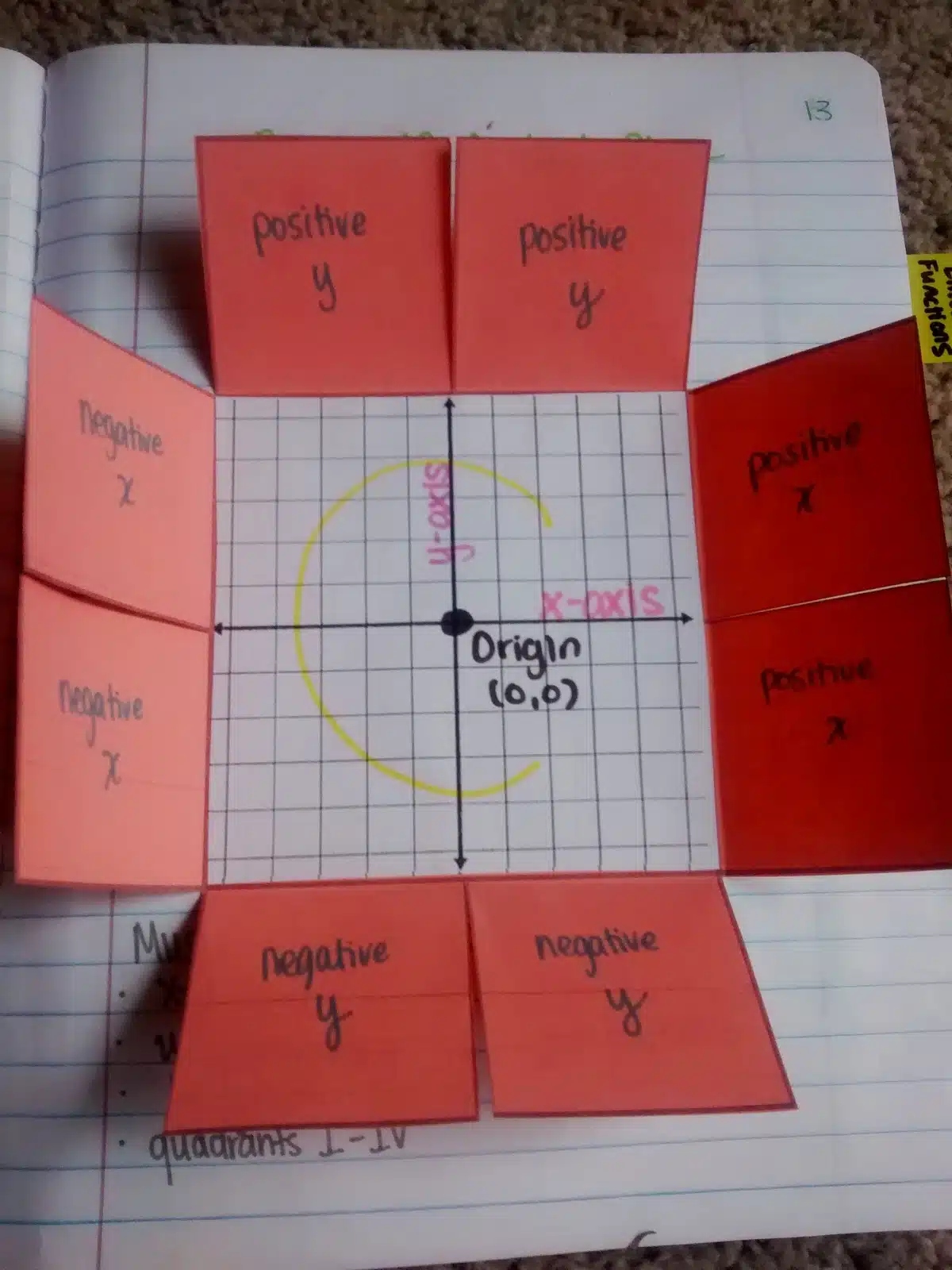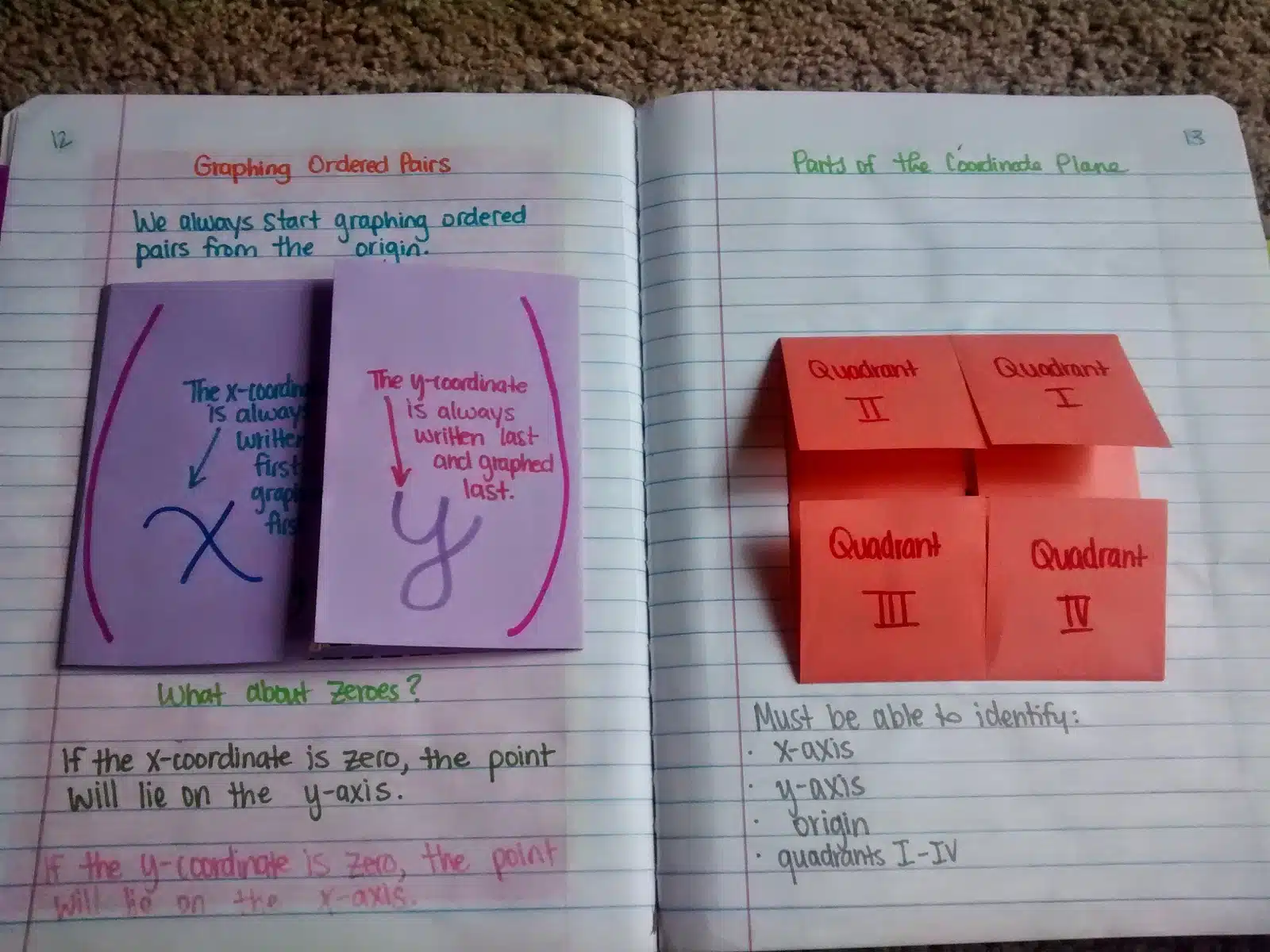 Free Download of Parts of the Coordinate Plane Foldable

Coordinate Plane Foldable (PDF) (1537 downloads)

More Resources for Teaching the Coordinate Plane