I want to share a set of TULSA Graphing Posters here on the blog today.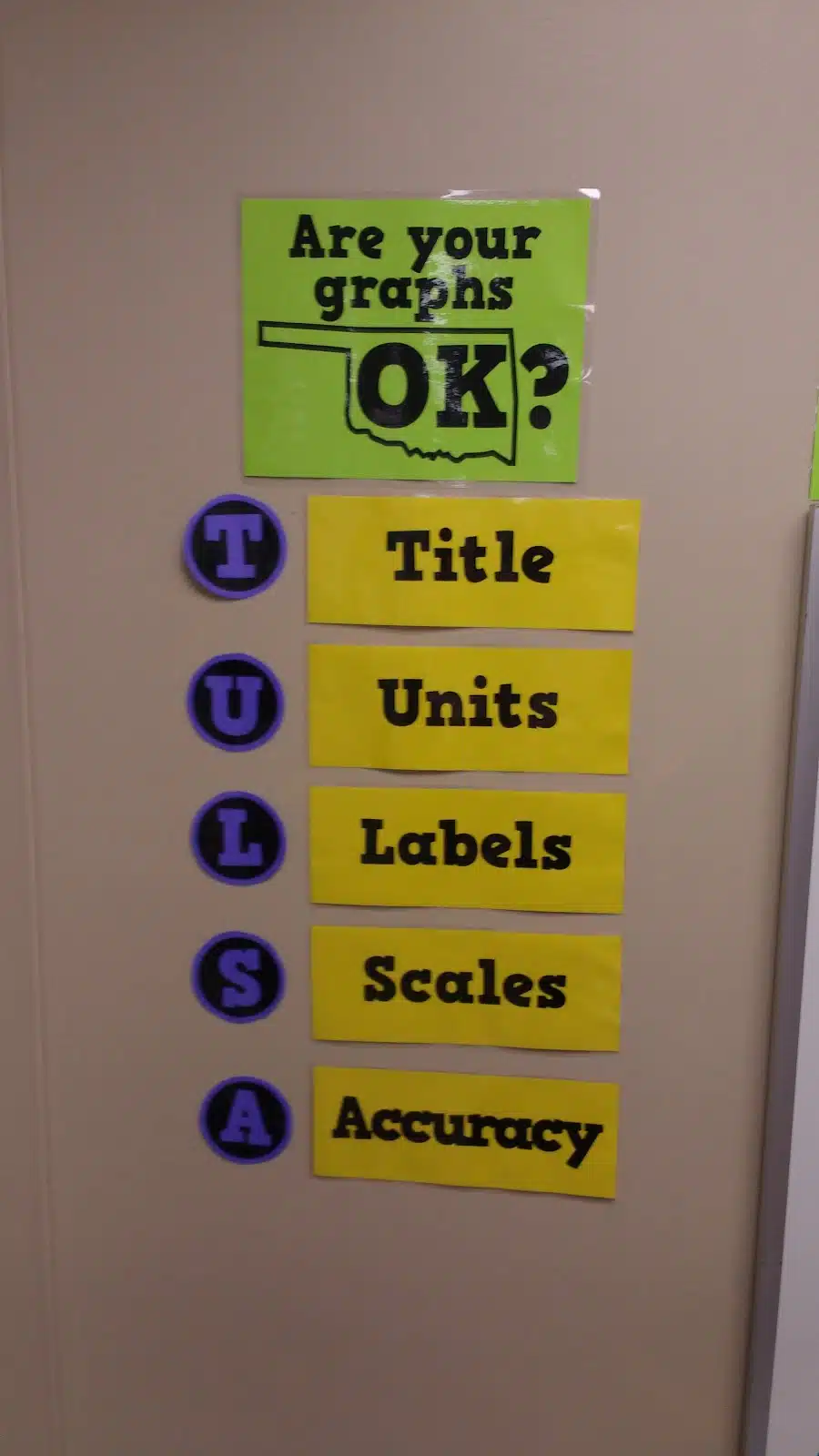 Today was definitely not my day. Our first professional day is tomorrow, so I decided it would be wise to go into school early today to try and get used to the fact that summer is over.
After a bit of chatting with coworkers, I went to my room to send an e-mail. I turned on my computer and waited and waited and waited and waited. Nothing.
Now that I've moved classrooms, my husband's classroom is just across the hall. He is way more computer savvy than me, so I asked him to come and look at it.
After examining it for a couple of minutes, he told me it was time to text our tech person. My computer was DEAD. When our tech guy arrived, the case came off the computer to reveal that my motherboard had exploded.
This is the second time in my teaching career that I've had a motherboard explode on my computer. Good news: I backed up ALL of my school files before summer break.
Bad news: My district is currently under a spending freeze. So, I'm not sure if I will have a working computer when school starts on Monday.
Our tech guy is doing everything he can, but I'm realizing that I may have to take my laptop to school for a while.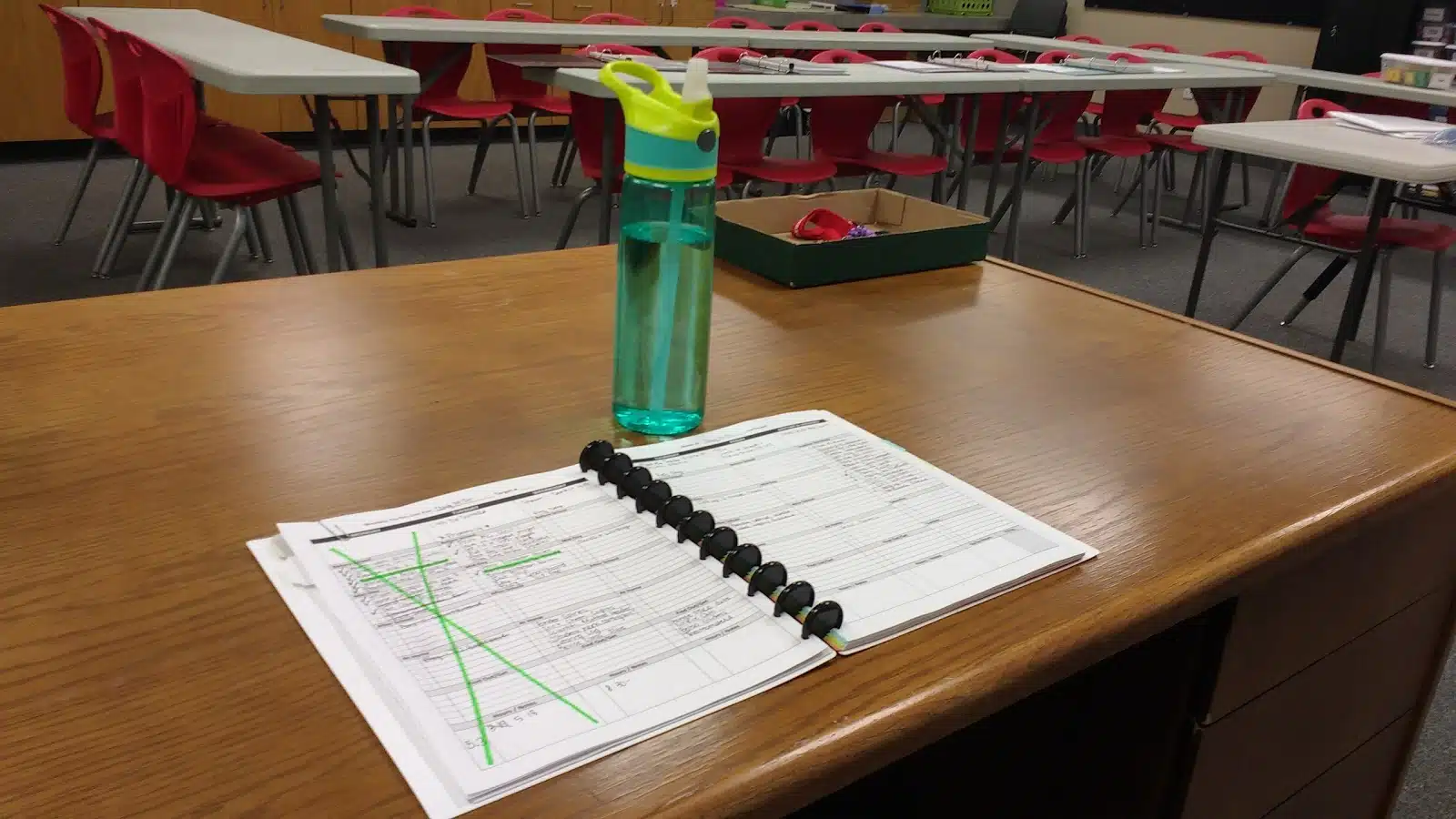 Even without a computer, I was able to get quite a few things marked off of my to-do list. The 40 Hour Teacher Workweek List Making System has been a real game changer for staying organized and productive lately.
Then, my clumsy self managed to burn three of my fingers with hot glue while re-gluing a magnet on one of my displays. This led to me standing in the bathroom with my hand running under cool water and crying my eyes out while band students walked by and gave me strange looks.
And, to top things off, I got a text from my mom to say that my grandma is in the hospital.
I'm definitely hoping for a better tomorrow.
This weekend, I designed a few new posters for my classroom. It was so rewarding to see how they look up on the wall. Today I want to share the files for one of those posters.
The TULSA acronym was shared with me by @druinok. Last year, my students were always forgetting to label their axes or title their graphs, so I knew I had to take proactive measures this year!
T – Titles
U – Units
L – Labels
S – Scales
A – Accuracy
For the record, Tulsa (the second largest city in Oklahoma) is 41 miles away from Drumright. I realize it might be weird to hang this up in your room if you're not near Tulsa, but I'll post the file anyway.
You can always use the template to make posters for your favorite graphing acronym.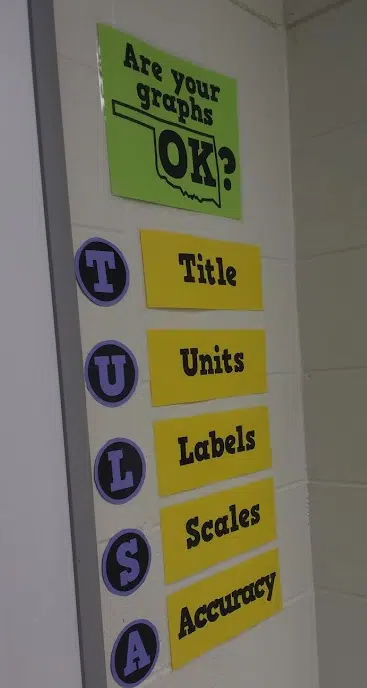 More Free Printable Math Posters