Today was Day 1 of the 2021-2022 school year, so I guess it's time I actually set down and reflect on my 2020-2021 goals I set at the beginning of last year. In reality, I'm just procrastinating on prepping my never ending to-do list for my first day with students on Wednesday…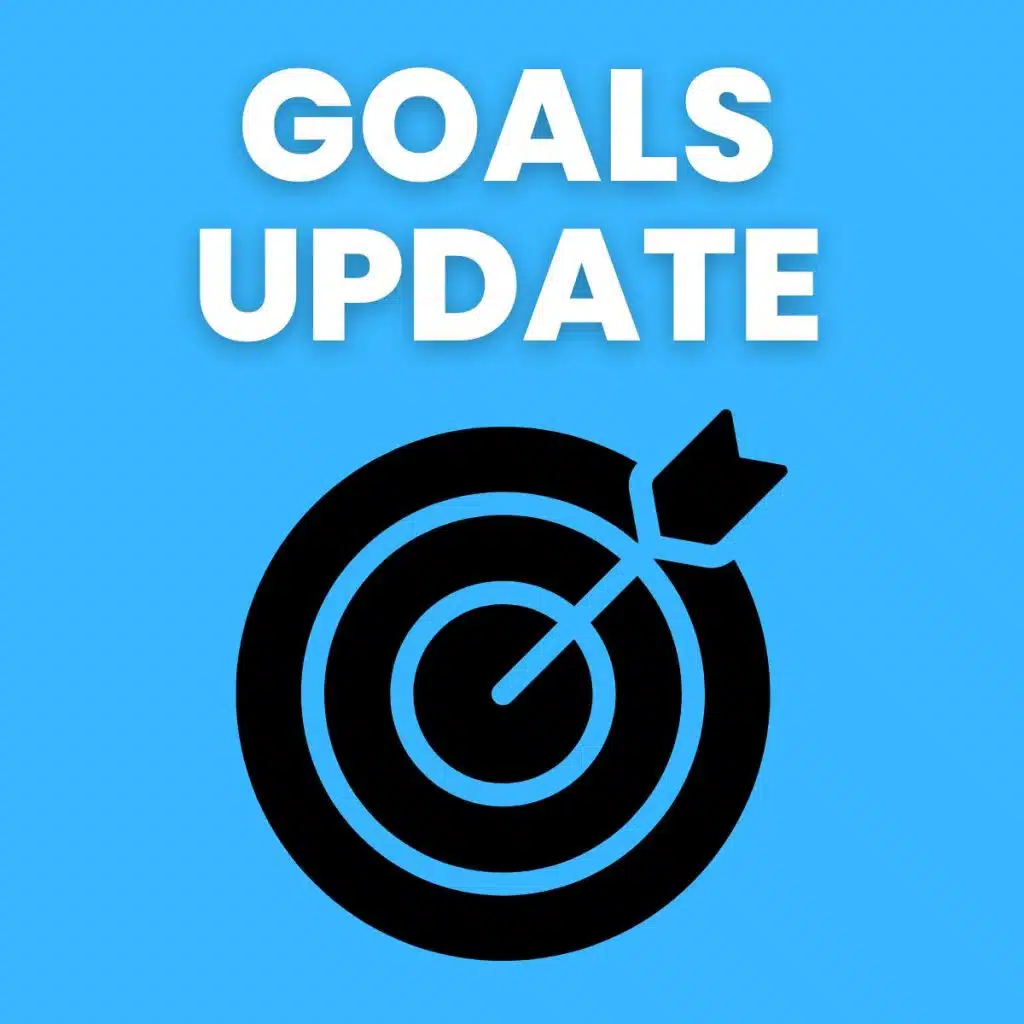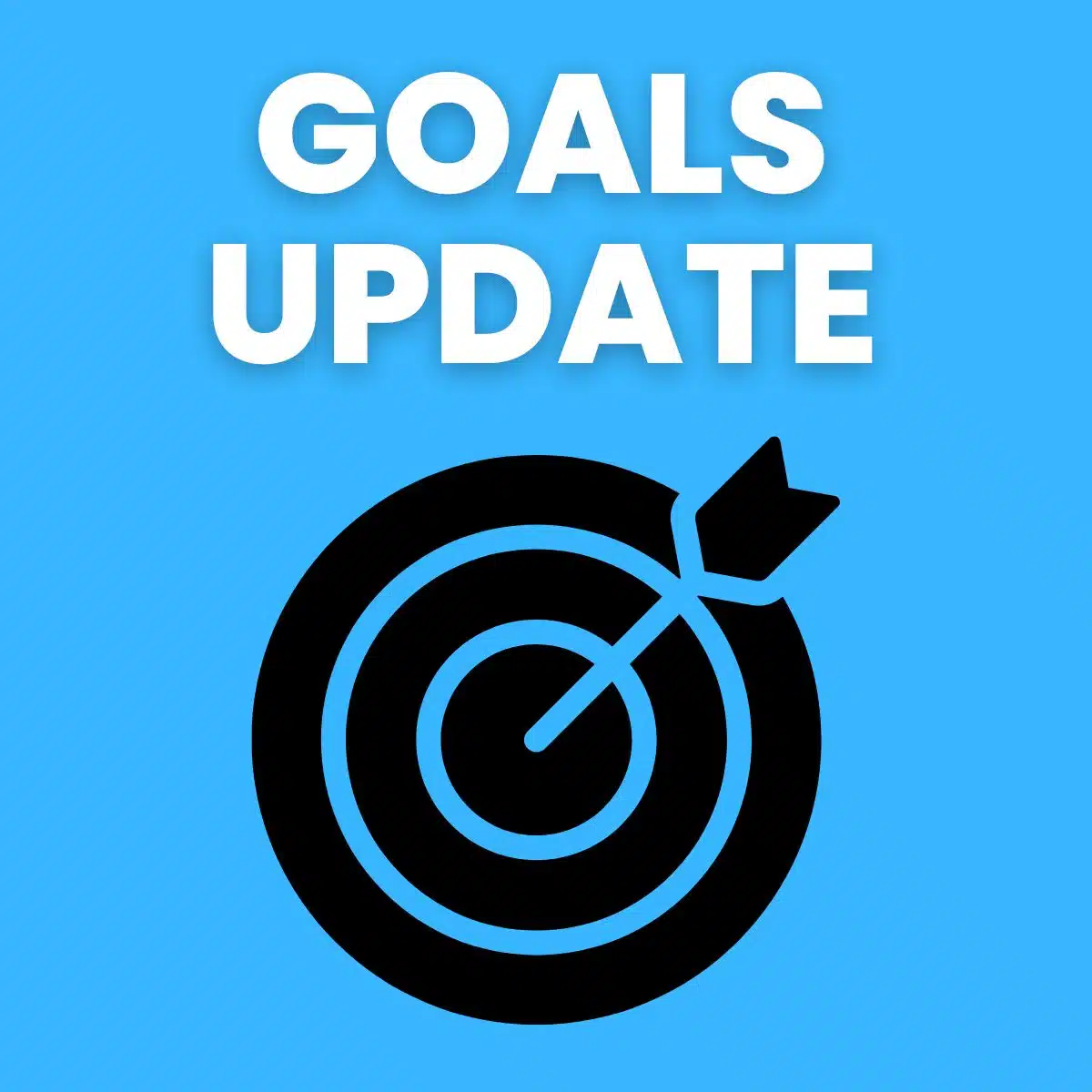 My original plan was that I would reflect on how I was progressing towards these goals each month. That. Didn't. Happen. We all know just how insane the 2020-2021 school year was. Adding something like a monthly goal update to my to-do list was just too much.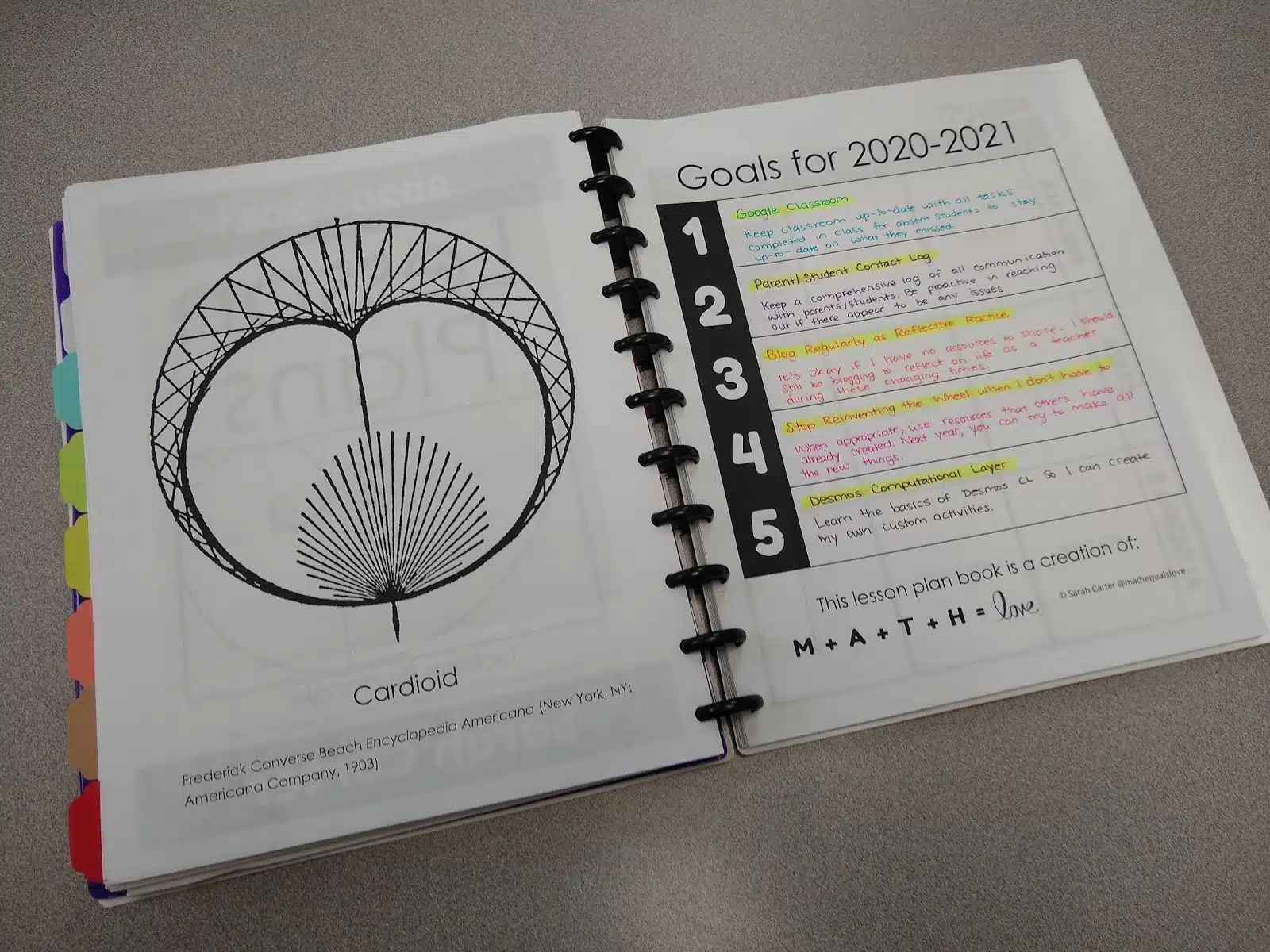 Goal 1 – Google Classroom
It is my goal that my Google Classroom classwork tab for each class will represent a comprehensive list of what we did EVERY DAY of the ENTIRE SCHOOL YEAR.
So, how did I fair? I'm going to give myself 3 stars out of 5. I did pretty well at this until about April.
I found myself waiting several days and then updating it all at once. That's fine for students who were there in class.
It's not ideal for students who were choosing distance learning. They could still access their daily assignments on Delta Math, so most did not run into any issues actually doing the work.
Still, I never got into a great daily routine of making sure it was 100% up to date before leaving for the day.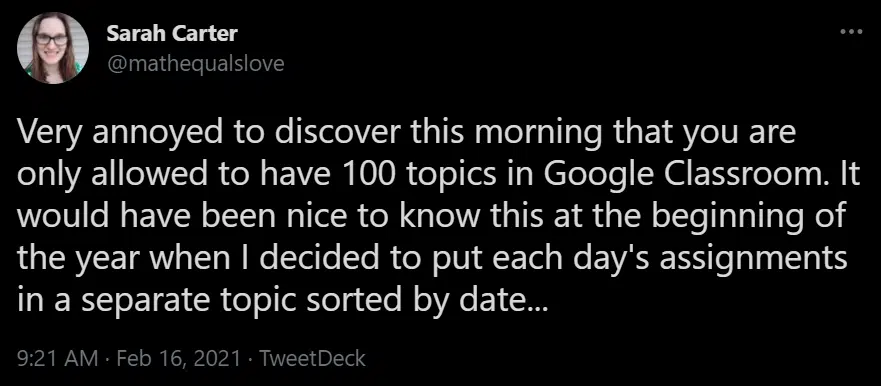 I also ran into an issue with how I had organized/set up my Google Classroom. I was super proud of myself for putting each day's classwork in it's own topic. Then, students could see all of the work for any given day in the course.
In February, I made the discovery that you are limited to only 100 topics per google classroom. I was able to work around this by combining previous topics into months, but this was super annoying and tedious when I had to do it six different times for each google classroom that I have set up.
If I were to do it again, I would circumvent this issue by creating a new google classroom at the start of the new semester.
Students start on Wednesday, and I still need to decide if I am going to organize things by week or by unit. I still have work to do to improve in this area. Setting up daily/weekly routines is a must.
Goal 2 – Parent/Student Contact Log
I decided to keep a digital parent/student contact log during the 2020-2021 school year. Each time a student or parent emailed me or I called a parent, I logged it in a giant google doc.
I made a simple template and copied and pasted it a million times so I had a table for each student's name in my google doc.


This is by far the best documentation I have ever kept in my almost decade in the classroom. It was nice to be able to look back at all of the contact I had participated in on a student by student basis.
I was able to make note of the best ways to get in contact with various parents and what we had discussed in each conversation.
I think that because I also logged every email from every student that it kinda ballooned into an annoying daily project. Every email letting me know that a student had completed an assignment late or a student needed me to update their grade resulted in not only having to complete the task but having to log it in the google doc.
While it was useful to see which students had been in contact with me and which ones hadn't, I soon began to despise my google doc because of the extra work I had given myself. Still, I'm going to reward myself 4.5/5 stars.
I think moving forward I will only document parent contact and not student contact to make life much easier on myself. Especially since my class sizes this year are looking to be very large. Last year, they were greatly reduced due to the pandemic.
Goal 3 – Blog Regularly as Reflective Practice
This year, I want to focus more on blogging to share these reflections. For it's through the writing of these reflections that I get a chance to learn from these lessons. And, hopefully you learn something, too.
I had really good intentions when I set this goal. I wanted my blog posts to not just be resource sharing posts. I wanted to share more about my thought processes behind crafting lessons. I wanted to share what worked and what totally flopped.
What I didn't foresee when I set this goal in August was that by November I would decide to stop using Google's Blogger and switch to WordPress and my own domain. This ended up entailing A LOT of work.
So, most of my blogging time went to improving things on my blog and reorganizing old posts/updating download links/etc instead of writing new reflective posts.
I still have work to do transferring downloads and breaking apart some old posts, but I am so much happier with my blog now that it is self-hosted on WordPress! All of the work has been totally worth it.
Now that blogging is so much easier to do (Google's Blogger was becoming very unfriendly to work with), I'm hoping this is a goal I can continue to work on this coming school year. I'm awarding myself 2/5 stars with room for improvement going forward.
Goal 4 – Stop Reinventing the Wheel When I Don't Have to
I don't have to make all my own activities. I don't have to make all my own videos. It's okay to borrow and adapt resources from others.

It's okay to borrow them and not even make any attempt to adapt them at all. I didn't write it as a goal on this list, but my number one goal for this school year is to SURVIVE.

I have three preps this year. Even though I've taught each of them before, I've never taught any of them in the midst of a pandemic.

I've never taught any of them using only digital resources. I've never taught them to students quarantined at home.

I need to remind myself that I am still a good teacher even if I am relying on the work of other teachers. So this year, I will create resources when I feel inspired, and I will adapt and use the resources of others when I need to.
If there any goal on this list that I feel like I can cross of my list from this past year, this is it. I gave up so many of my perfectionistic tendencies this year. I stole/borrowed resources from so many teachers. Most importantly, I survived an entire year of teaching during a pandemic.
Was it perfect? Certainly not. But, perfection wasn't the goal. Teaching kids math and maintaining my sanity were my goals. And, this was a success. I'm awarding myself 5/5 stars.
Goal 5 – Learn Desmos Computational Layer
I got off to a good start with this. I made several activities for my Pre-Calculus class that taught me several new elements of Computational Layer. Then, I started implementing Goal 4 (Stop Reinventing the Wheel) which promptly put a stop to this. I started just adapting others' Desmos activities.
I still want to learn more, but I'm going to have to give myself 1 out of 5 stars.
Reflection
This was my first time setting school year goals like this. The problem was that this school year was full of pivots and changes and endless opportunities to be flexible.
So, my goals at the beginning of the year didn't necessarily reflect what I needed on any given Tuesday in April. Even so, I think this was a worthwhile exercise. And, it's making me realize I need to set some goals for this new school year!