This blog post contains Amazon affiliate links. As an Amazon Associate, I earn a small commission from qualifying purchases.
Want to check out my favorite Amazon items for the classroom? Check out my Amazon favorites page!
I'm excited to share a new poster – the Good at Math poster – with you today.
Today, my students have been taking semester tests. The good thing about semester tests is that I don't have any lessons to prepare. I guess I did write the tests, but I don't count that since it was a week ago.
The bad thing about semester tests is it can get boring watching students take tests in (hopeful) silence.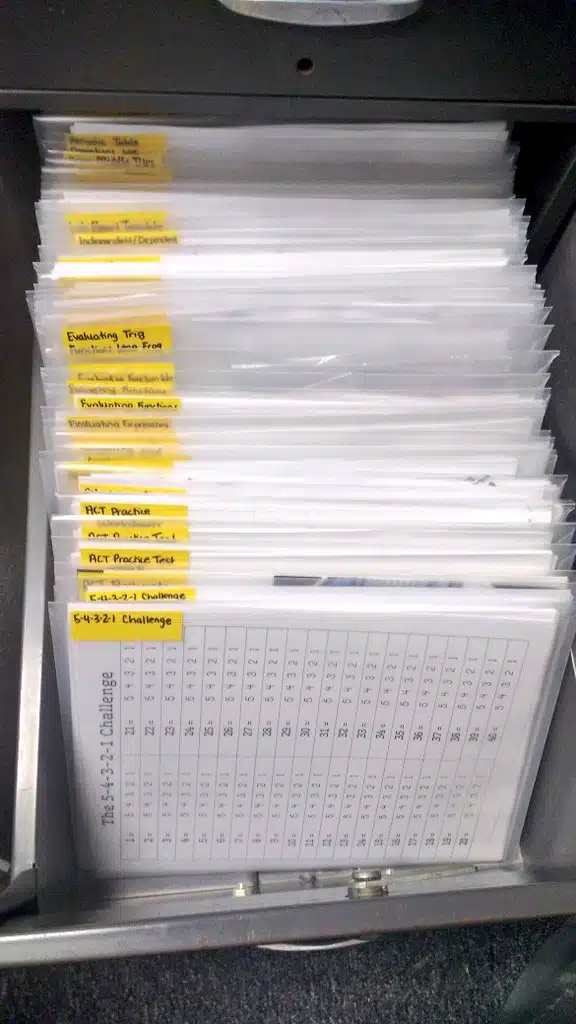 This morning, I labeled every single activity we have done all year and organized them alphabetically in a file cabinet. My back counter looks MUCH better now!
And, I was shocked to realize I had already forgotten so many of the activities we have done this year. It was a nice little trip down memory lane.
This afternoon, Casey came to my rescue via this tweet: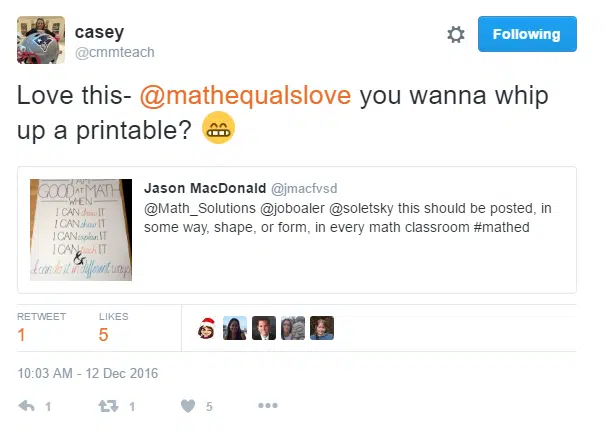 Here's the original image. I tried doing a reverse image search to find the original source so I could give proper credit, but it just leads to repins of the image on Pinterest.
If anyone knows the original source, please leave a comment so I can give proper attribution.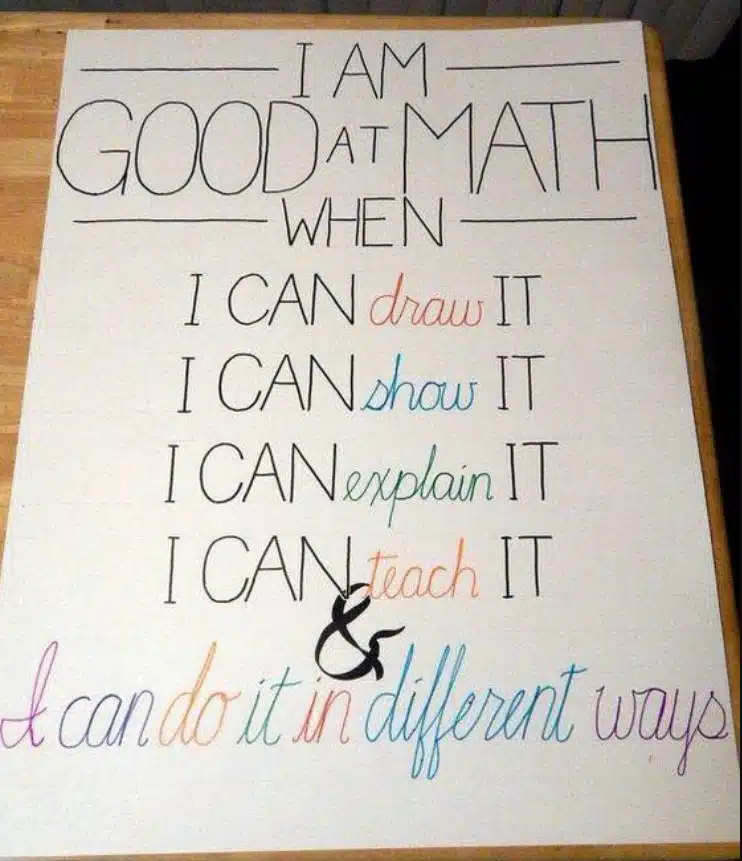 While my students were taking their semester test, I worked on making a digital file so I could print the poster. I probably won't hang it up until next year, though, because wall space is a bit lacking at the moment…
I made three different versions (different fonts) to be printed on 8.5 x 11 paper.
Version 1: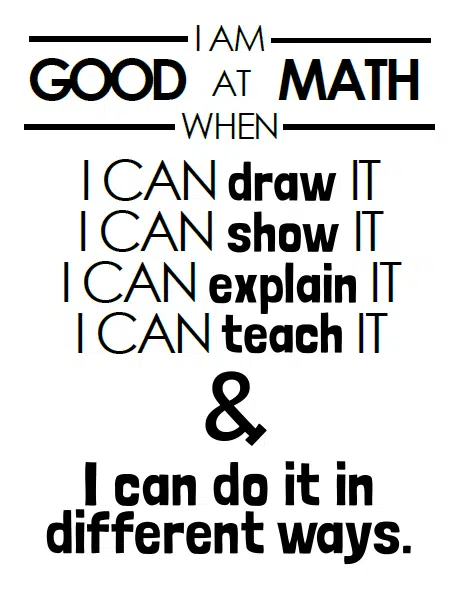 Version 2: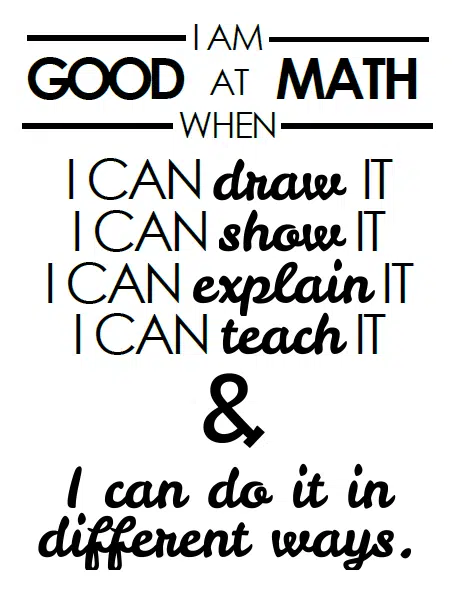 Version 3: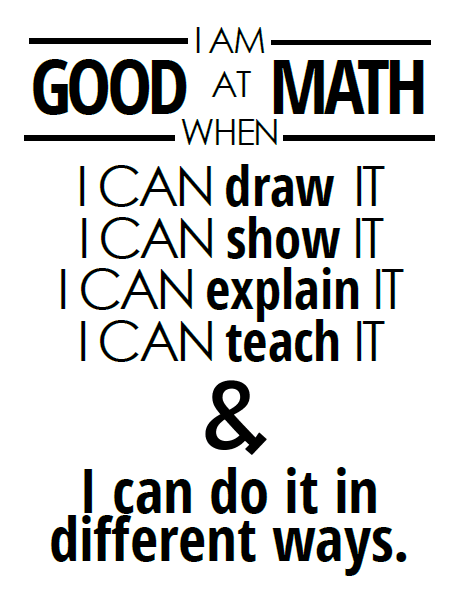 I liked version 3 so much that I redesigned it to fit on 11 x 17 cardstock as well.
Free Download of Good at Math Poster
More Free Printable Math Posters