There's been conversation in the #MTBoS lately about the importance of both reading the ideas of others and sharing those ideas that we find inspirational. I'm pretty good at reading twitter and blogs. I'm much worse at sharing my "finds" with others. This is ironic because I was just discussing with my husband the other day that one of my motivations for blogging is the ability to receive feedback from others. I need to try and do this for others as well.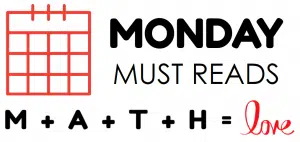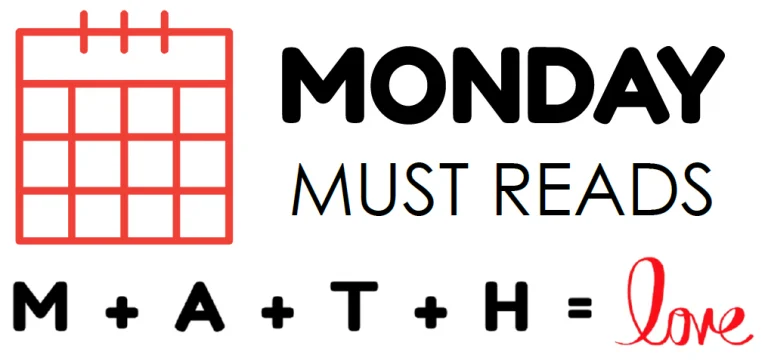 My plan is to start a new regular feature on my blog called "Monday Must Reads." In a weekly post (hopefully on Monday!), I will share what I've been reading that I think you should be reading, too. Join me in sharing the twitter and blogging love!
Without further ado, here's the first volume!
Spoons Review Game for Practicing Vocabulary
Nancy Swank is a former math teacher who now teaches HS German in Indiana. She recently posted about an activity called Löffel that she used with her German students to practice vocabulary. You may be more familiar with this activity as the card game "Spoons." I love the way she structured this activity with her students to keep them engaged throughout the activity. In a normal spoons game, the number of spoons continually decreases as players lose and are out of the game. In her version, students add a letter of the word Löffel to their desk with dry erase marker. The first person to finish the entire word loses. I look forward to finding a way to adapt this activity for the math classroom!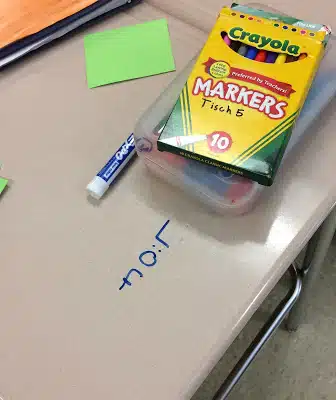 Speedy Squares Activity for Quadratic Regression
Mr. Pearson (also known as Mister Tie Guy) is quickly becoming one of my favorite daily blog reads. His blog, Mr. Pearson's Domain, chronicles his daily attempt at spiraling his math class. One of his recent posts focuses on a new-to-me activity for data collection called Speedy Squares. This activity was originally created by Mary Bourassa who blogged about it here. I love reading about the various activities and warm-ups he uses with his students. I look forward to trying to incorporate some of these activities into my Algebra 1 class in the future!
Nice Answers Reflection Post
Julie Morgan's recent blog post about Nice Answers has given me a lot of food for thought this past week. I am definitely guilty of giving my students problems that almost always come out to nice, non-decimal answers. On the odd occasion that the answer comes out to a fraction or decimal, they tend to freak out. I need to get better at teaching my students how to check their answers, and I need to give them a variety of types of answers to check.
Never Say Anything a Kid Can Say
Annie Forest recently posted a vlog titled "Small Changes that Make a Big Impact." In this vlog, Annie talks about three strategies she implemented in her classroom after reading an NCTM article titled "Never Say Anything a Kid Can Say." My husband and I listened to Annie's vlog last week while packing our lunches before school. We ended up pausing the video multiple times to discuss how well we were implementing each strategy in our classrooms. It sparked some great conversations! I highly recommend that you check out Annie's video!
Interactive Notebook Pockets
Liz Mastalio took my post about making pockets for interactive notebooks and made the pockets even more awesome by including instructions ON THE POCKET. My mind is still blown by this idea!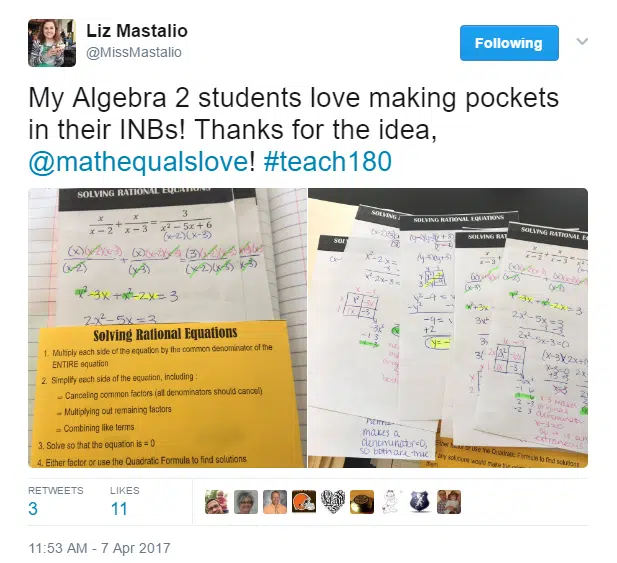 Word Ladders for Teaching Trig Identities
Sarah Newton has been blowing me away with her #Teach180 posts! She is definitely worth a follow on Twitter! I loved how she used a common word game as the perfect analogy for solving trig identity problems!
Thanks to everyone for sharing their awesome ideas! Come back next week for another installment!
Latest Monday Must Reads Posts