I want to officially invite you to the second-ever Northeast Oklahoma Math Teacher Gathering! It's a free one-day conference designed by teachers, for teachers. Our first conference was in 2019, and it was a BLAST. We even had teachers from several states away attend. If you are within a reasonable driving distance from northeastern Oklahoma, this invite is for you!
This conference is for anyone who teaches math at any grade level. It is being organized by @druinok, @RebeckaMozdeh, @Johnsonmath, and myself. We would love for you to join us.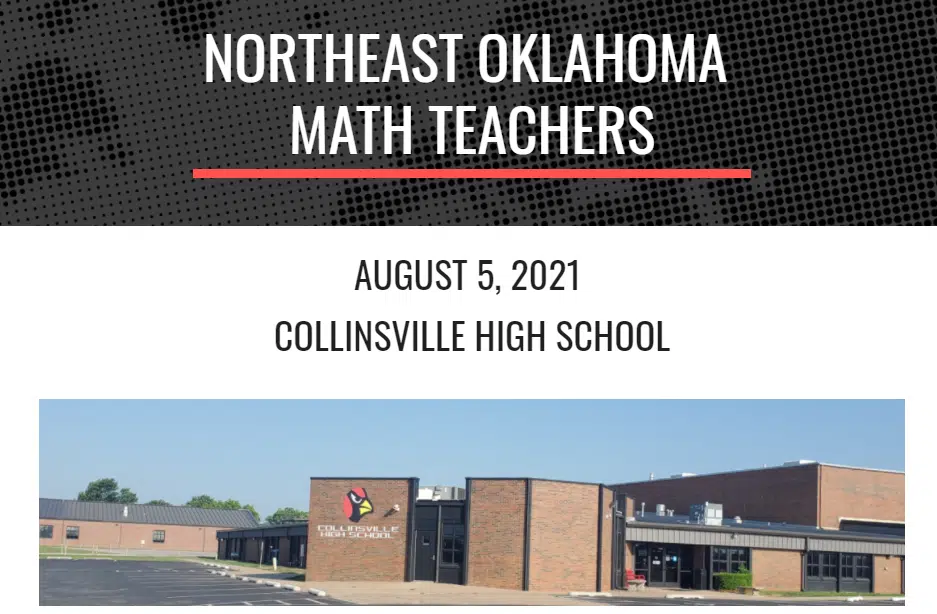 This year's conference will be August 5, 2021 at Collinsville High School. I will likely be presenting two sessions (details still to be finalized). We are also still looking for PRESENTERS!
Registration information as well as information about presenting can all be found here. Want a better idea of what the conference will be like? You can check out all of the details from our 2019 conference here.
If you do attend, make sure you hunt me down to say hi!