I created this solving rational equations foldable for my Algebra 2 students to walk them through the steps of how to solve a rational equation.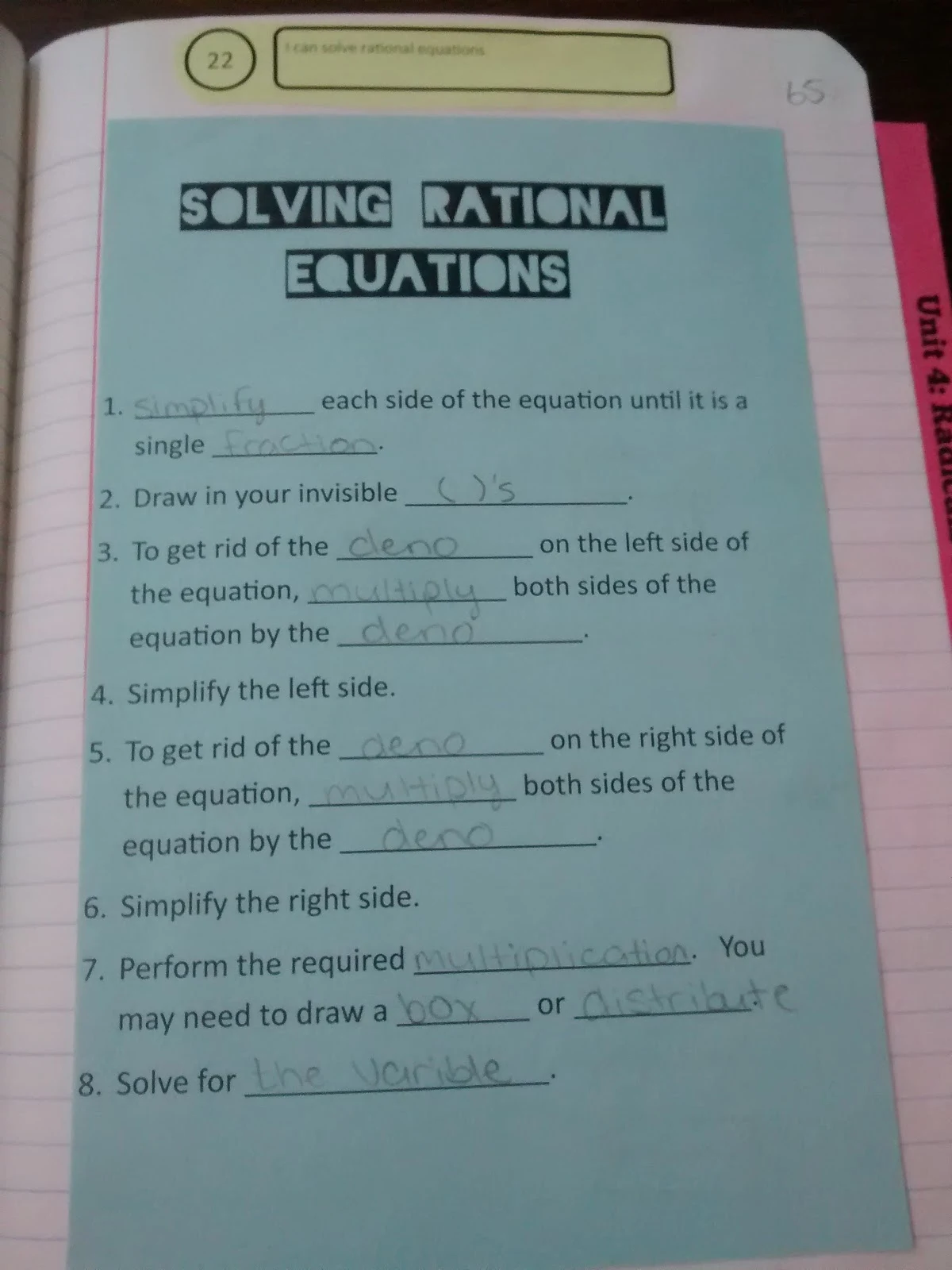 The front of the foldable features the steps with blanks to fill in the missing words.
The inside of the foldable features four practice problems that I got from various sources to show students how these rational equations could show up on our end-of-instruction exam.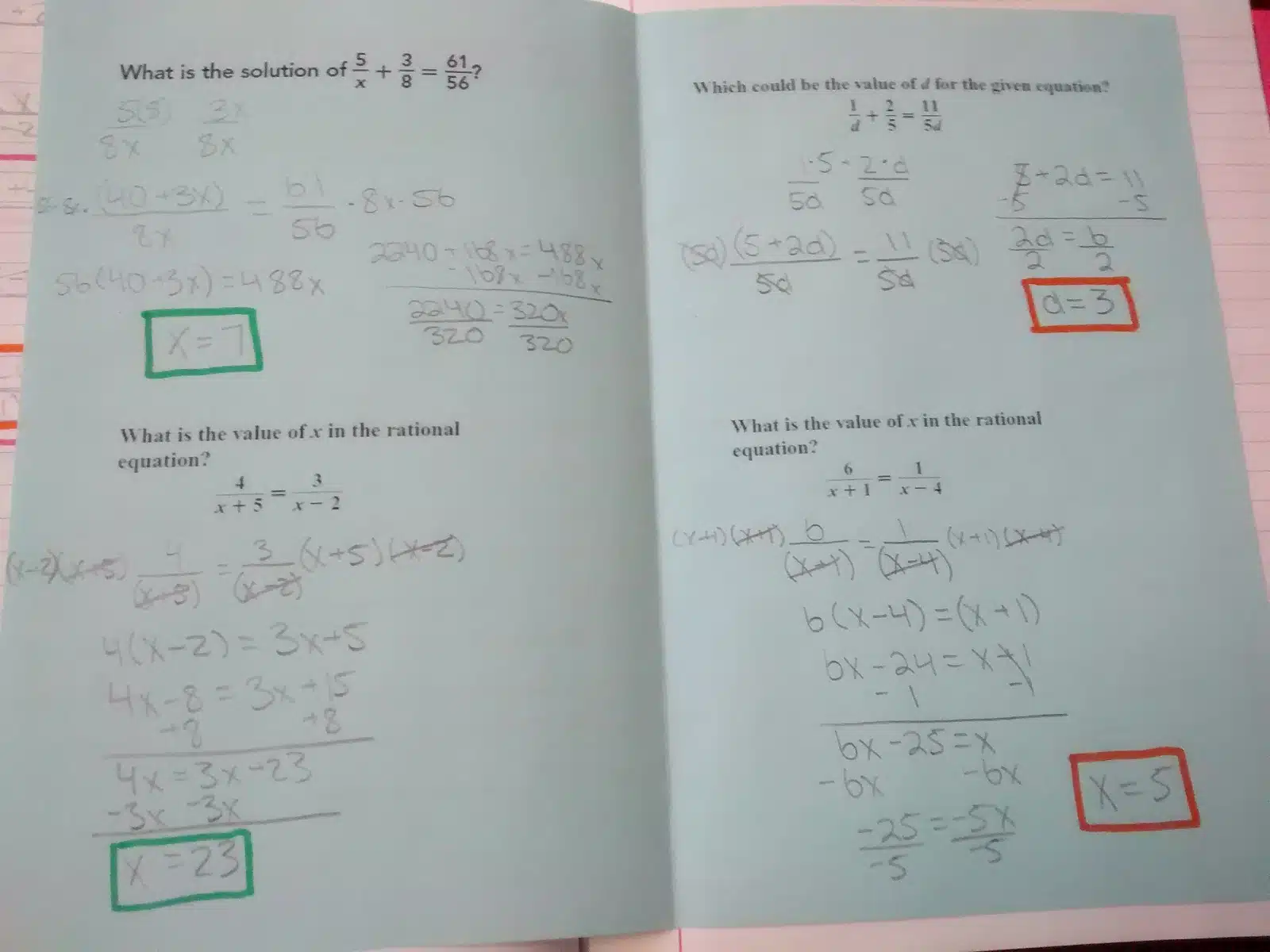 More Activities for Teaching Rationals