This blog post contains Amazon affiliate links. As an Amazon Associate, I earn a small commission from qualifying purchases. This comes at no cost to you. Thanks for your support of Math = Love!
Since I'm teaching trig this year, I wanted to create some special right triangles posters to jog my students' memories. Special right triangles are a topic they study in geometry but have often forgotten by the time they end up in my trig class.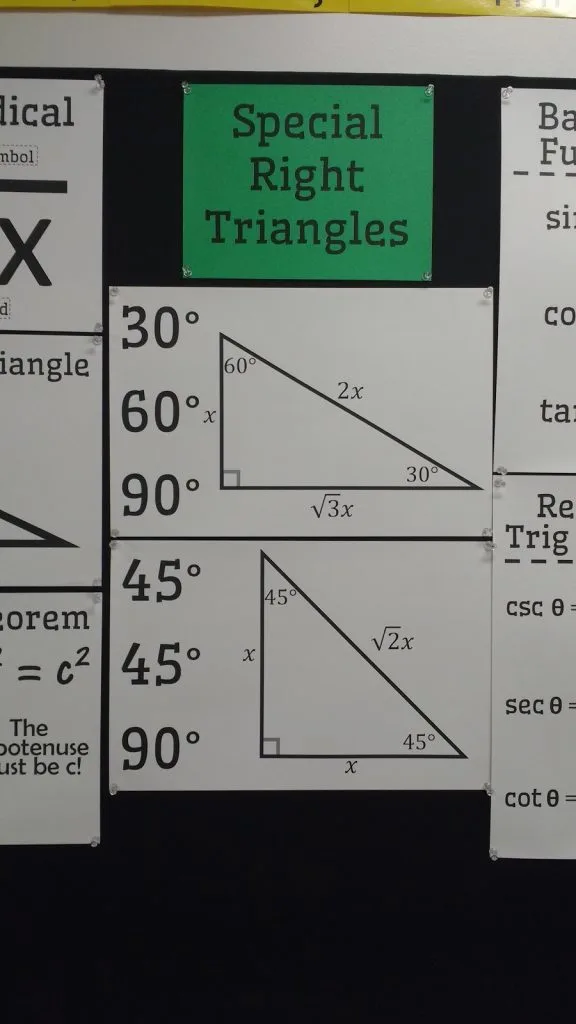 I designed the title to print on 8.5″ x 11″ and the triangle posters to print on 11 x 17 cardstock so they can be seen from across the room.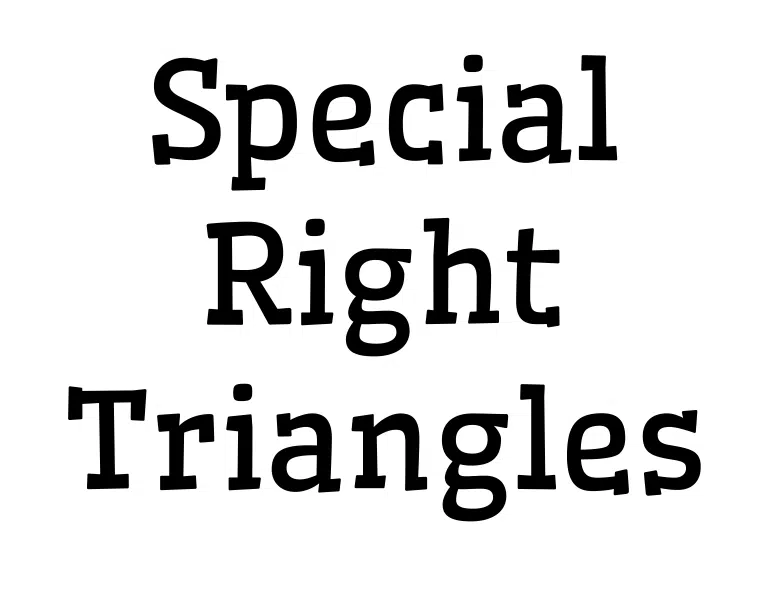 45 – 45 – 90 Special Right Triangle Poster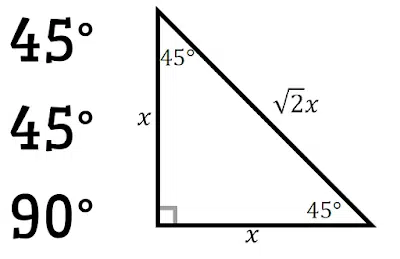 30 – 60 – 90 Special Right Triangle Poster
If you don't have access to 11 x 17 cardstock, my husband showed me the other day that you can print the file to two 8.5″ x 11″ pages and tape them together. He did this with my grouping symbols poster, and it looked great!
More Free Printable Math Posters